PARIS HAUTE COUTURE OUTFIT RECAP
Posted on July 21st 2017 by THEFASHIONGUITAR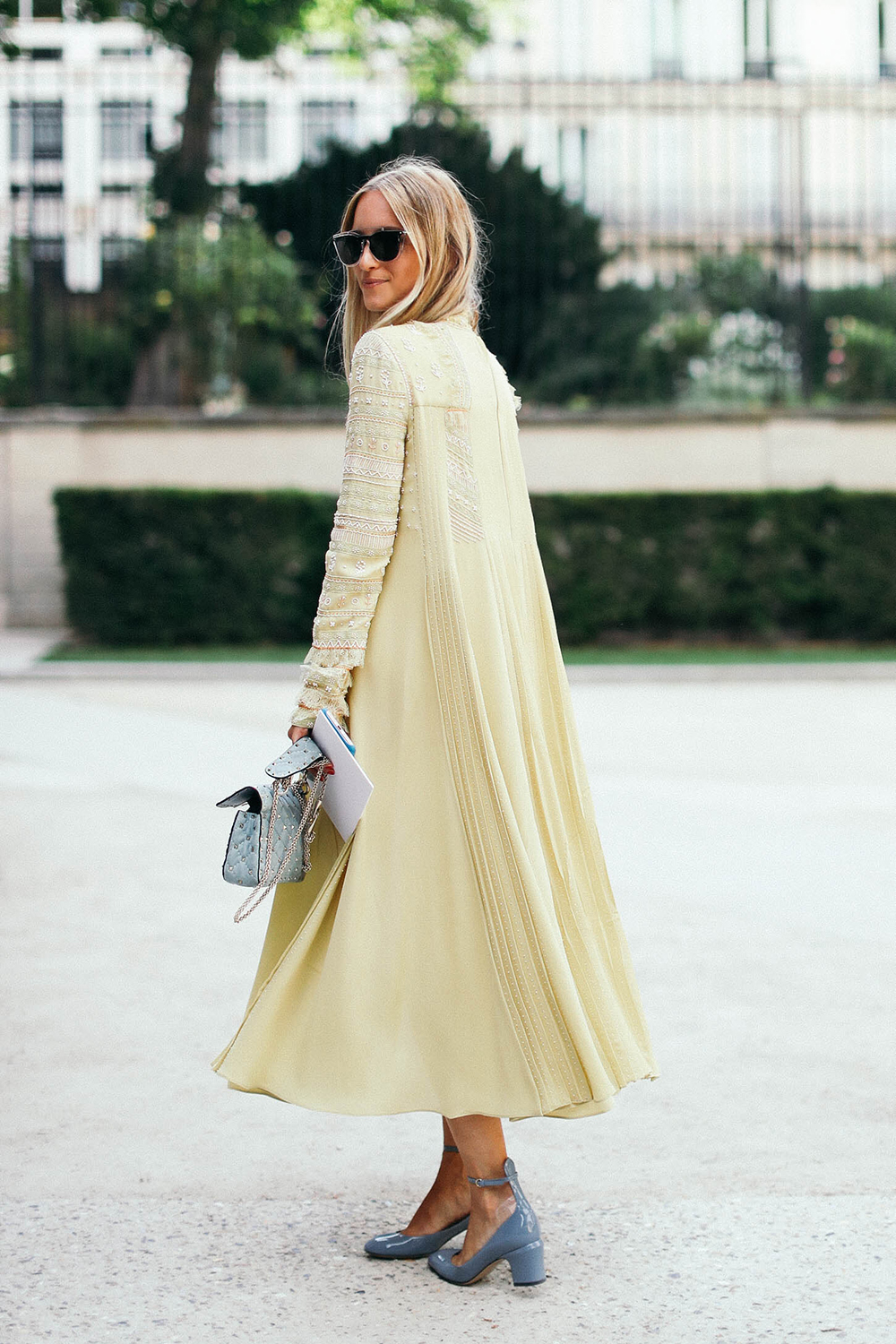 Before I jump back into the show reviews and that post that BIG shoot I did during the most recent Paris Haute Couture week, I wanted to share all my looks from that week with you. I've never done a "Fashion Week outfit recap" before, because I prefer to give every single look I wear during Fashion Week the attention it deserves: by dedicating one full blog post around it. However, it happened to not work out the way I envisioned it… And basically what happened is that over the past YEAR – argh shame on me – I've created a huge folder on my computer with way too many looks, from way too many different Fashion Weeks, that are still "waiting to get posted". Now is having a lot of content as a back-up not really a problem you would think, yet the problem is though, the content – meaning the looks – are not all completely relevant anymore… Some are too trend sensitive, some are too wintery – and we're in summer now – and some are basically too special to get posted on a regular Monday, so to speak. Sh*t, so what am I going to do with all those beautiful images I have still left??? On the other hand, it is my job to create relevant content for you, no matter what time of the year, what looks, or what topic. So I see it as a fun challenge – which I love to take on – to MAKE IT WORK anyway! For now, something you will find more often in the future: A recap of my Fashion Week looks!
VALENTINO: This Haute Couture show is a little bit extra special to me, because the first Haute Couture show I attended was a Valentino Haute Couture show. Not a show has gone by since, that I didn't attend, and every time again I feel extremely privileged to be there. I've always admired their amazing designs, and great detail that goes in every single pieces that walks down the runway. It's exciting to see where Pier Paolo Piccioli's going now he's the flying solo… So far it's been nothing but amazing. The dress I'm wearing is by the way exactly touching that "great detail" part I was mentioning. It might be a little hard to see in these images, but the detail that went into this dress' patterns covering the upper part of it, is just mind-blowing!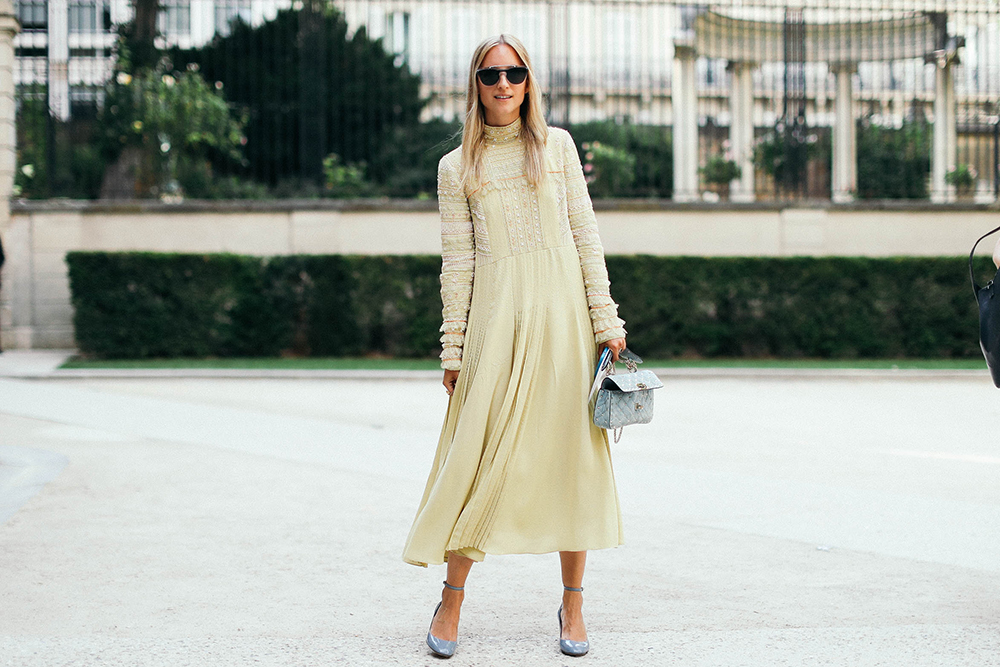 MONIQUE LHUILLIER: A first timer at her Haute Couture show, and absolutely stunned by her designs. Almost every single pieces that walked through the rooms of Hotel D'evreux was a dream. Pink, metallics, sequins, gowns, throw it all together and you get an amazing collection of luxurious and opulent dresses, that I would 100% wear if I could. Almost every single one of them! And not only was her Haute Couture show a dream, also the jacket I was wearing. It reminded me a little bit of a Matador jacket, yet the lace detail made is much lighter – which was quite necessary too, because the weather was HOT! It's a tiny bit hard to see, but the sleeves have an unusual way of being attached to the shoulder, almost as if they were put on there straight up, which gives the boxy edge to a this feminine pieces. Of course I wouldn't be myself, if I wouldn't coming it with a simple pair of jeans. My favorite lately by the way!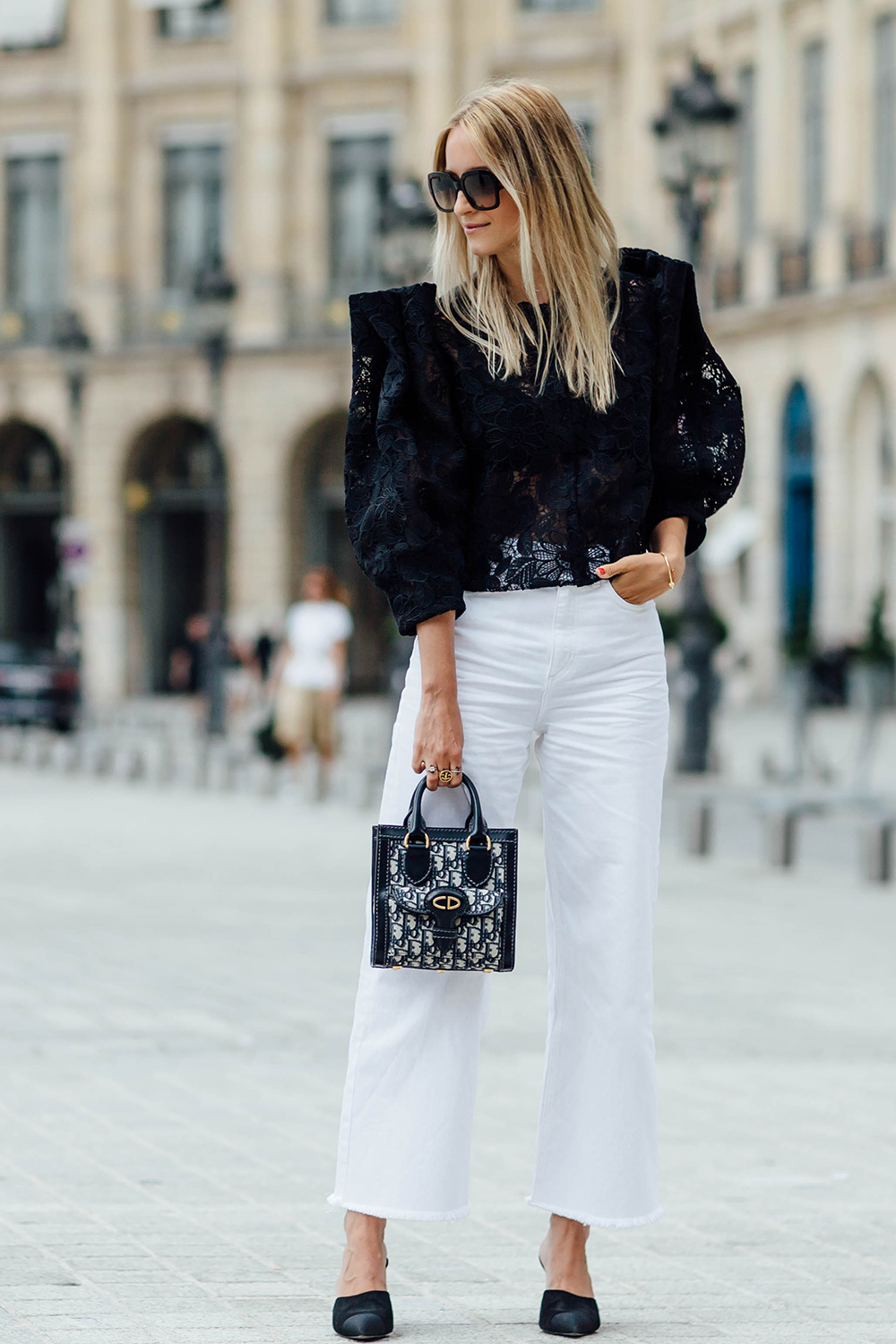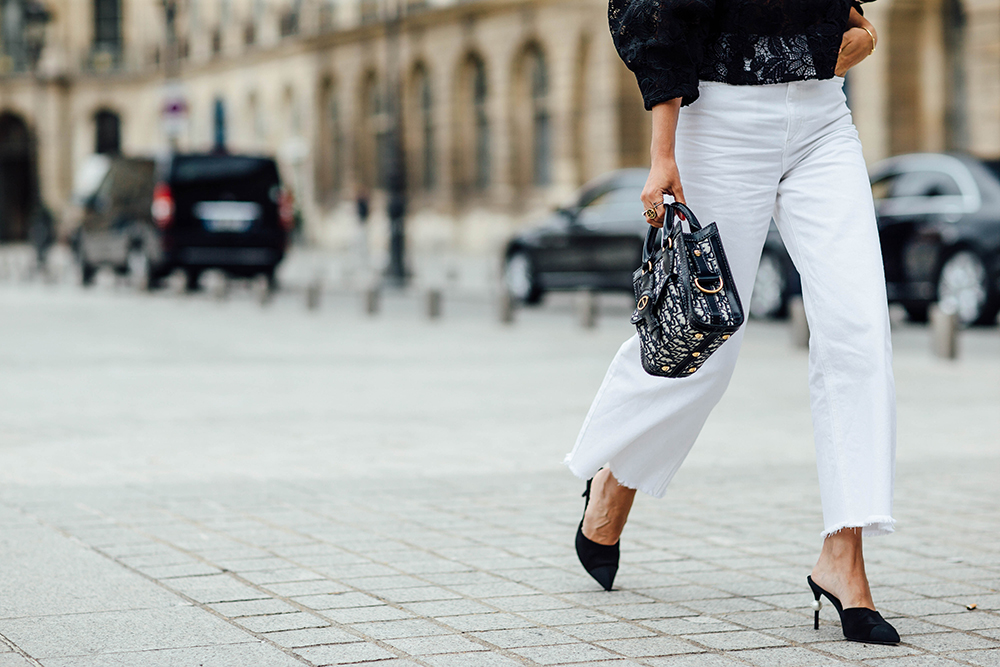 DIOR: What can I say… Cotton candy dreams might cover it all. The only thing you need is the right set of underwear underneath, and you are ready to go. I couldn't feel more pretty than I did on that day in the middle of Paris, on the foot of the Dom Des Invalides, witnessing a "Cool Girl Couture" collection like Dior never did before. Maria Grazia Chiuri is killing it, and I'm loving it! My night look is a dress that I loved ever since I saw it on Kiernan Shipka at the Dior Surf Lodge night in LA. On first sight it looks very proper with the long sleeves and high neckline, yet if you look a little closer, you see a huge part is lace, and the bottom part is not double layered… Again a situation of the right underwear. Luckily I've a few show dressing experiences on my name, so by now I know what to bring…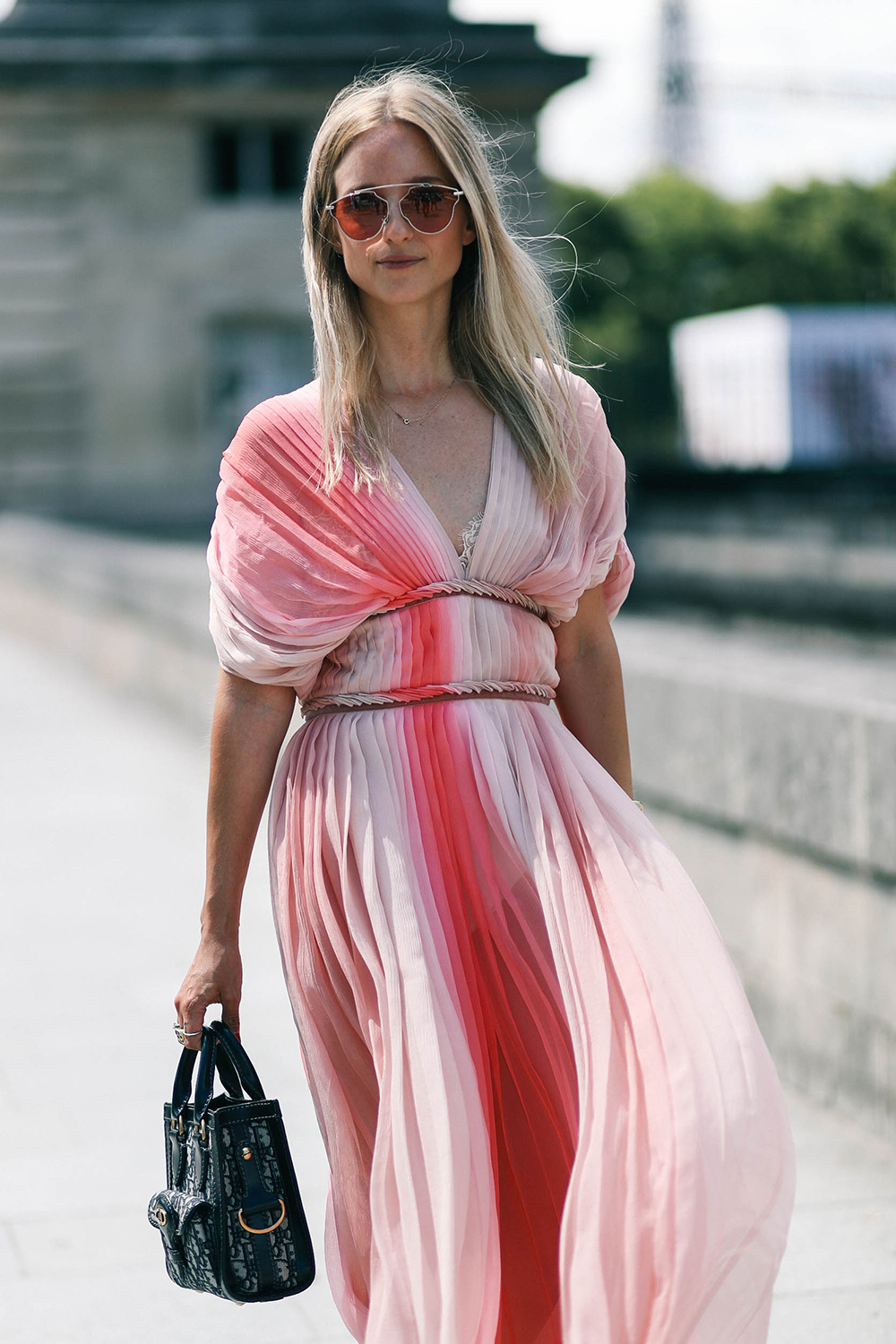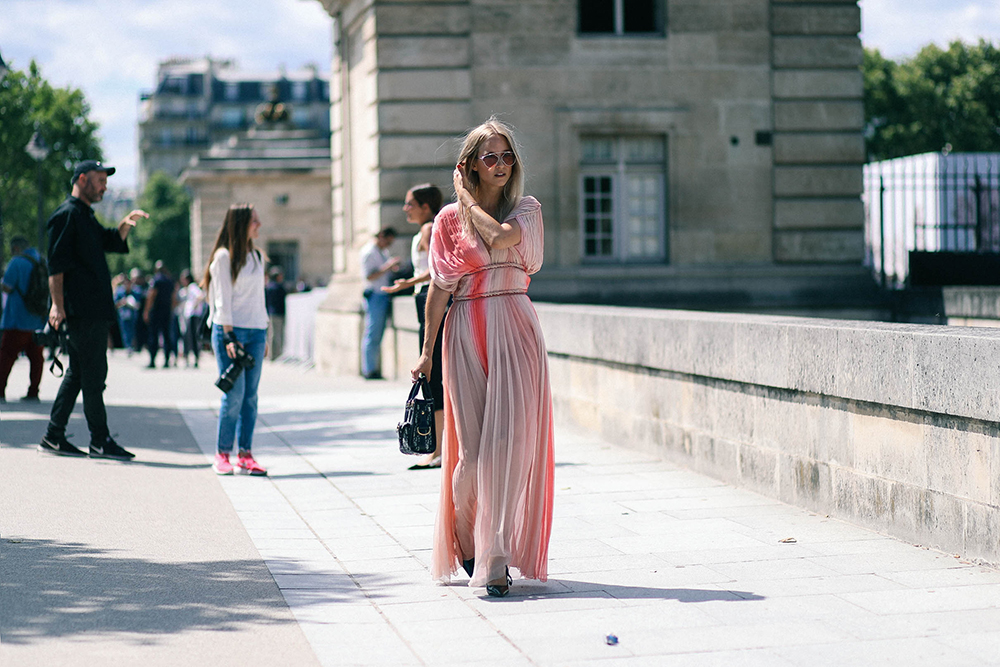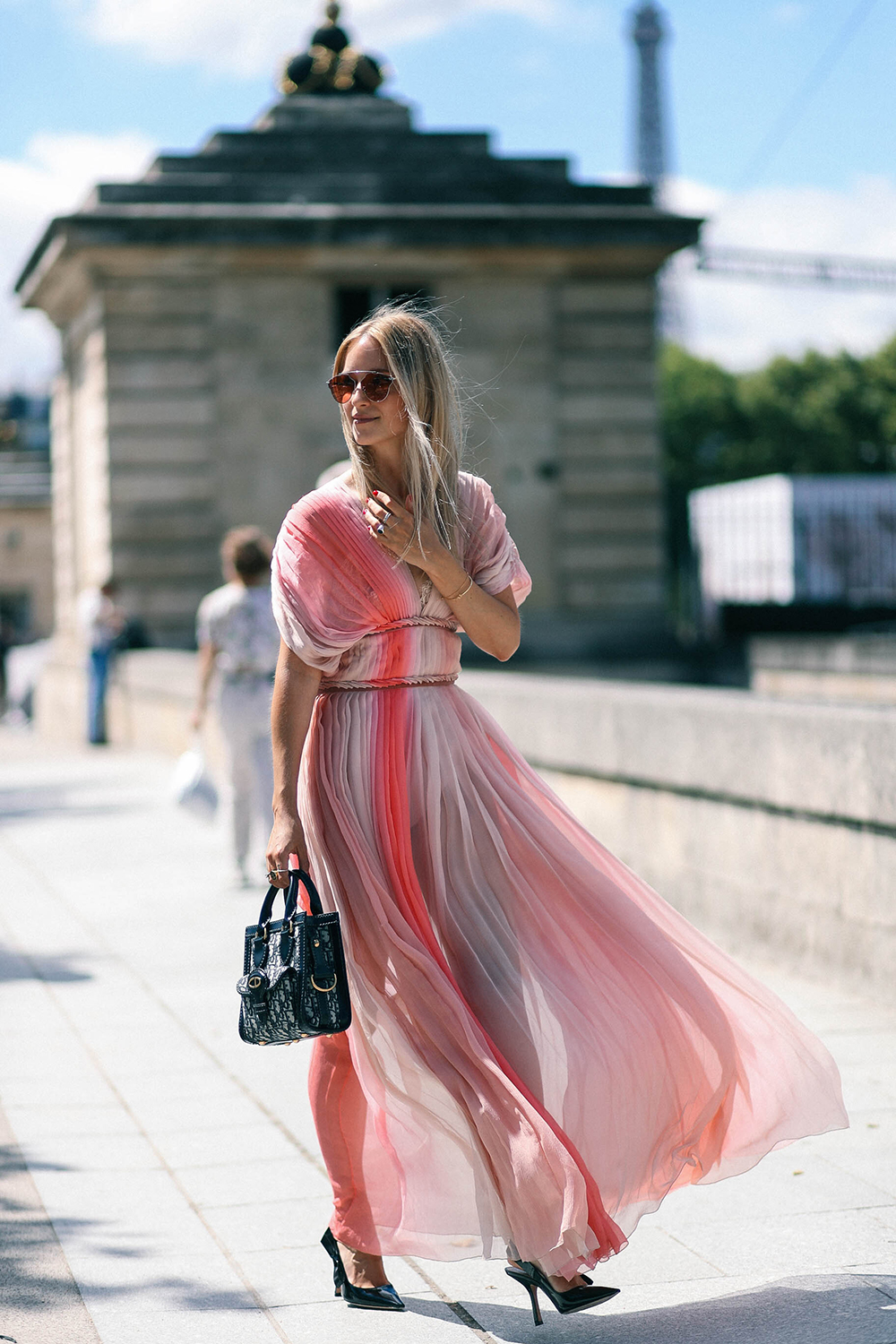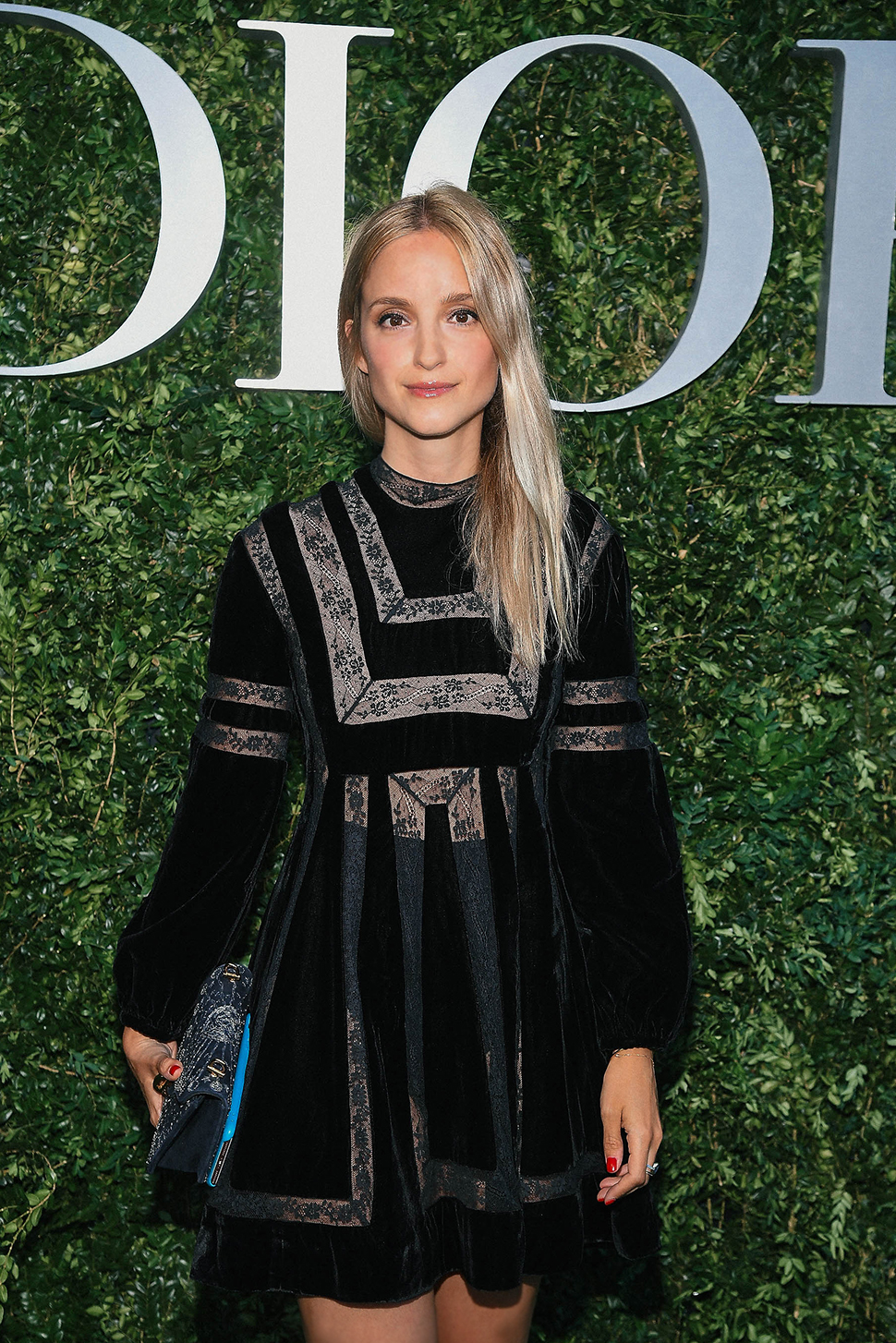 CHANEL: Hello Chanel, I love you so much! Karl you are a true inspiration, and I'm so lucky to have witnessed you getting "la medaille Grand Vermeil de La Ville de Paris" from Madame Anne Hidalgo – major or Paris – after they Haute Couture show. I hope you will live forever, because I'm dreading the day you won't be there anymore… What would the world be without and icon like you? Sorry for being so sentimental about it, but truth is, this is the way I feel about him. The first time I got invited to his Haute Couture show, I had to fly in from Toronto, but my plane got cancelled due to bad weather, so I had to book another flight on the airport, which I of course did, not matter what it would cost me, there was no option of me not attending the show. The when I finally arrived in Paris, there were no taxis, because of course they were on a strike that day! So with a suitcase for of potential looks, I got myself a train ticket, and trained into the centre of Paris… Literally had to run to the show to actually be in time to attend. But it was all worth it, without any doubt. A Chanel show is magical, like a dream you walk into, and walk out of being astonished. Over and over again! More details on this look will come later, a little treat is waiting for you…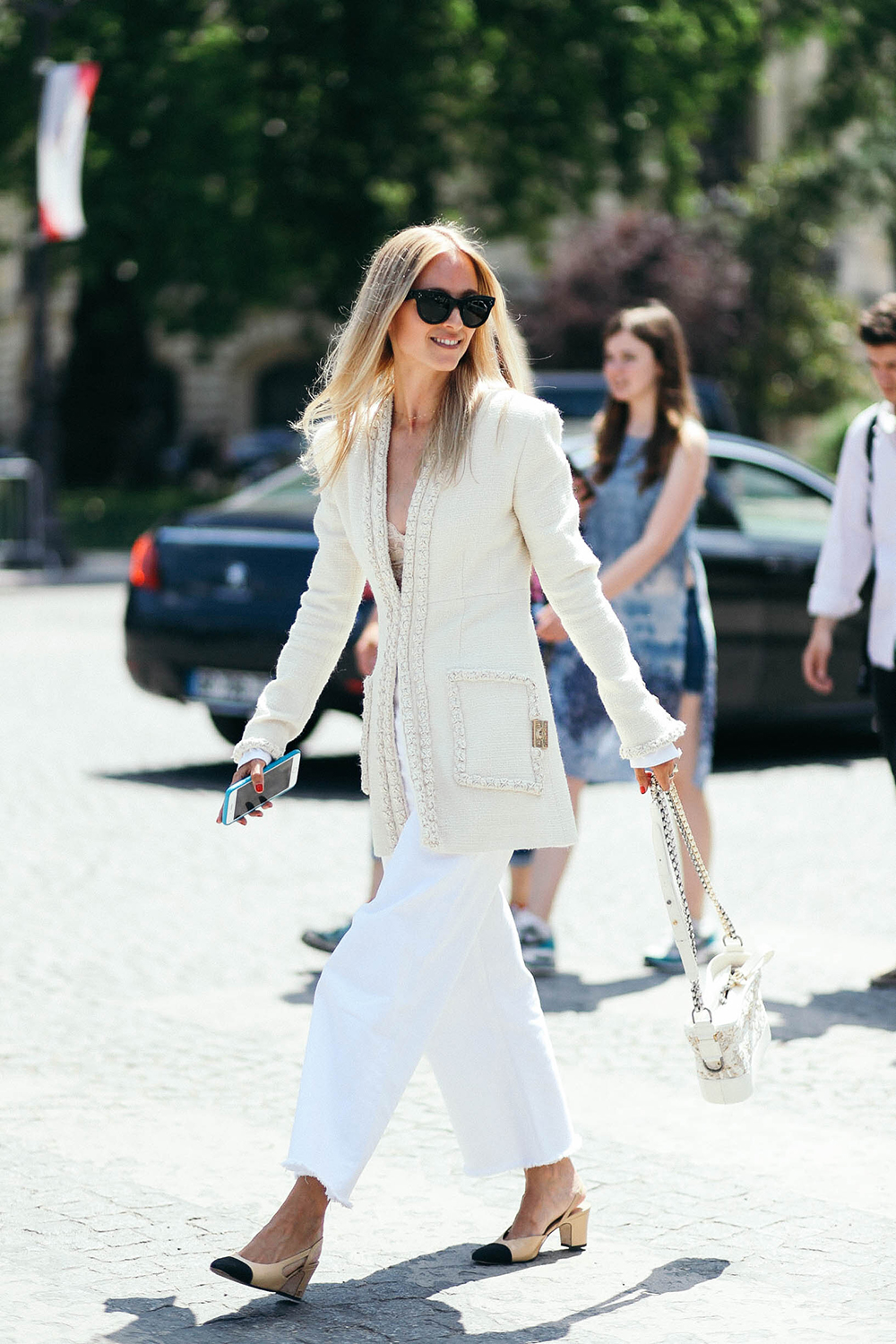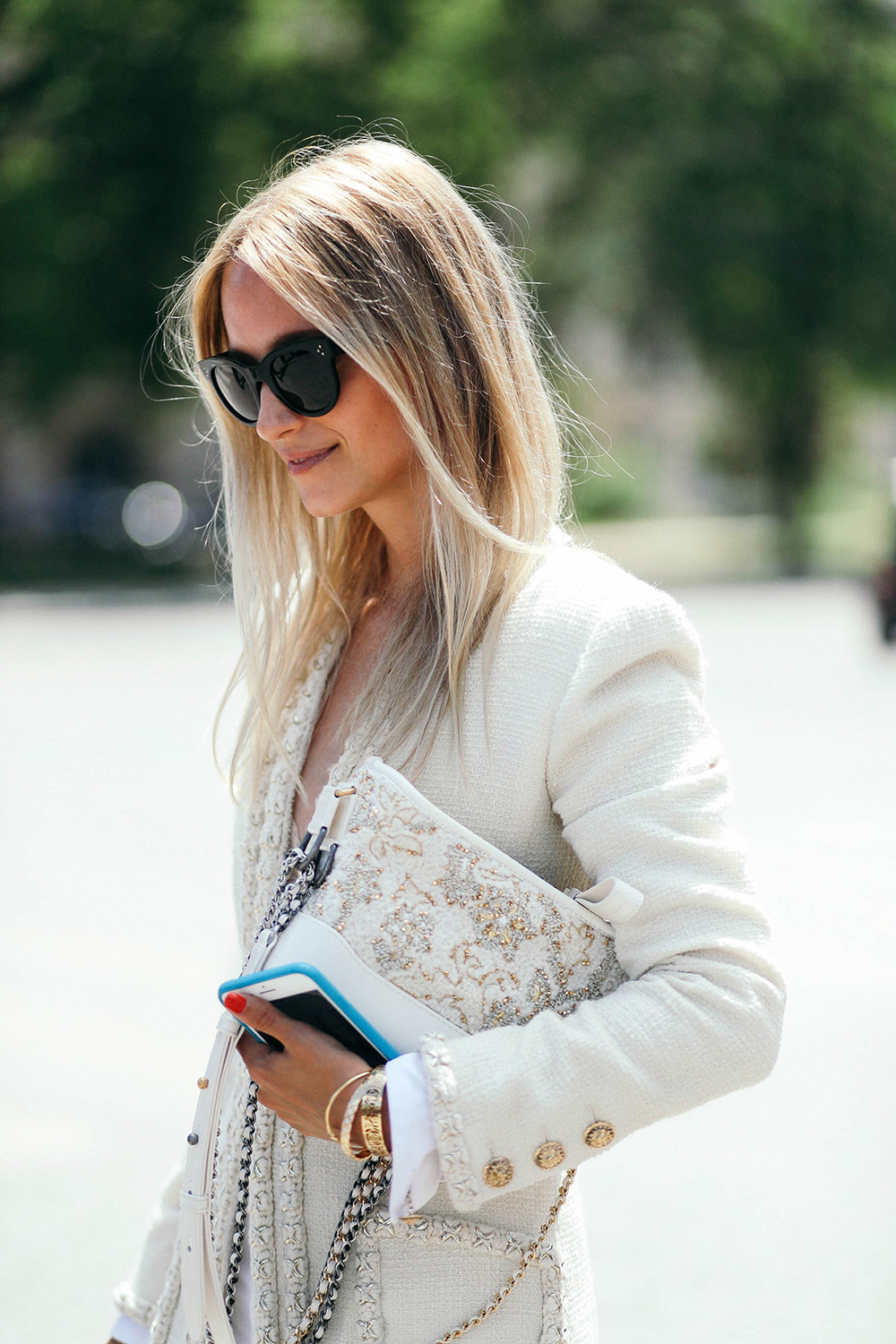 ELIE SAAB: Nobody does opulence like Elie Saab does. This show was as mentioned many times on the internet a mix of Game of Thrones and the magic of a 1000 nights. Yet, I kept it quite low-key with my look… I thought… Until I put this amazing top and skirt on. Could anything be any cuter? I mean… I would totally wear this every day! Again, I wouldn't be myself if I wouldn't add a pair of sneakers to it, in this case my new Valentino ones!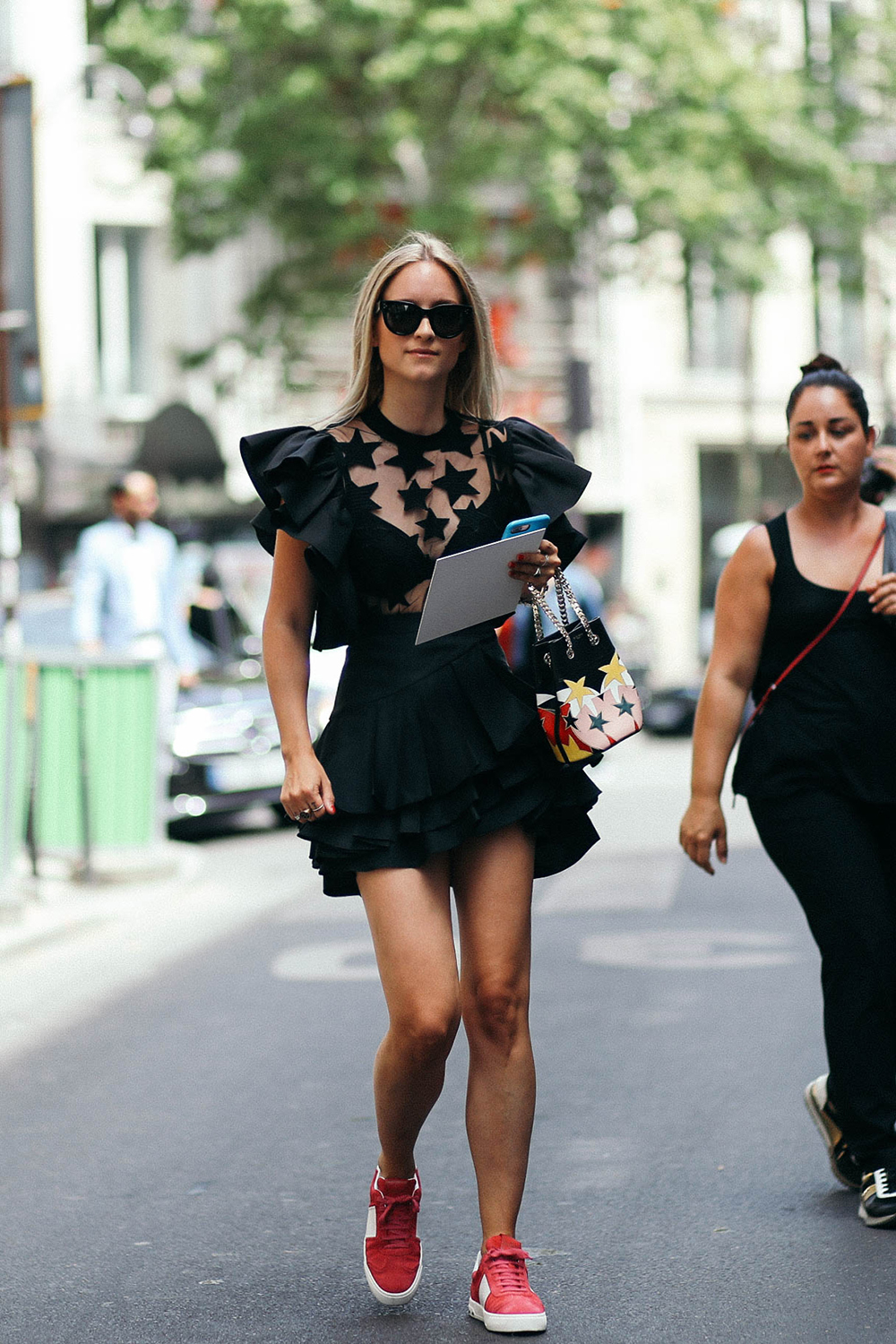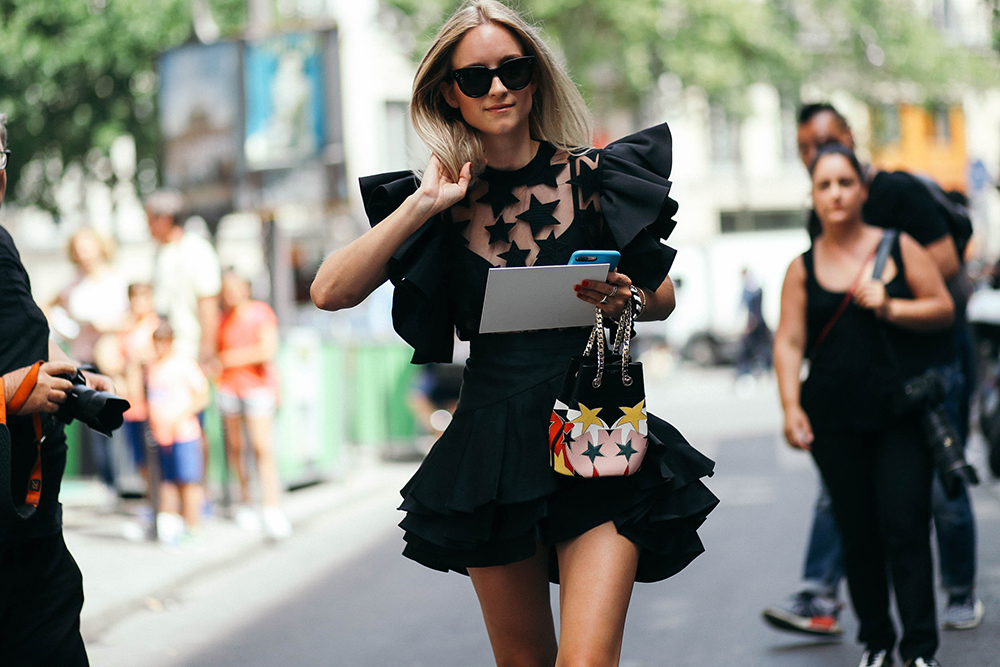 Photos by Jeff Thibodeau and Paige Campbell Linden
YOUR THOUGHTS