AN EVERY DAY CHLOE GIRL
Posted on August 4th 2016 by THEFASHIONGUITAR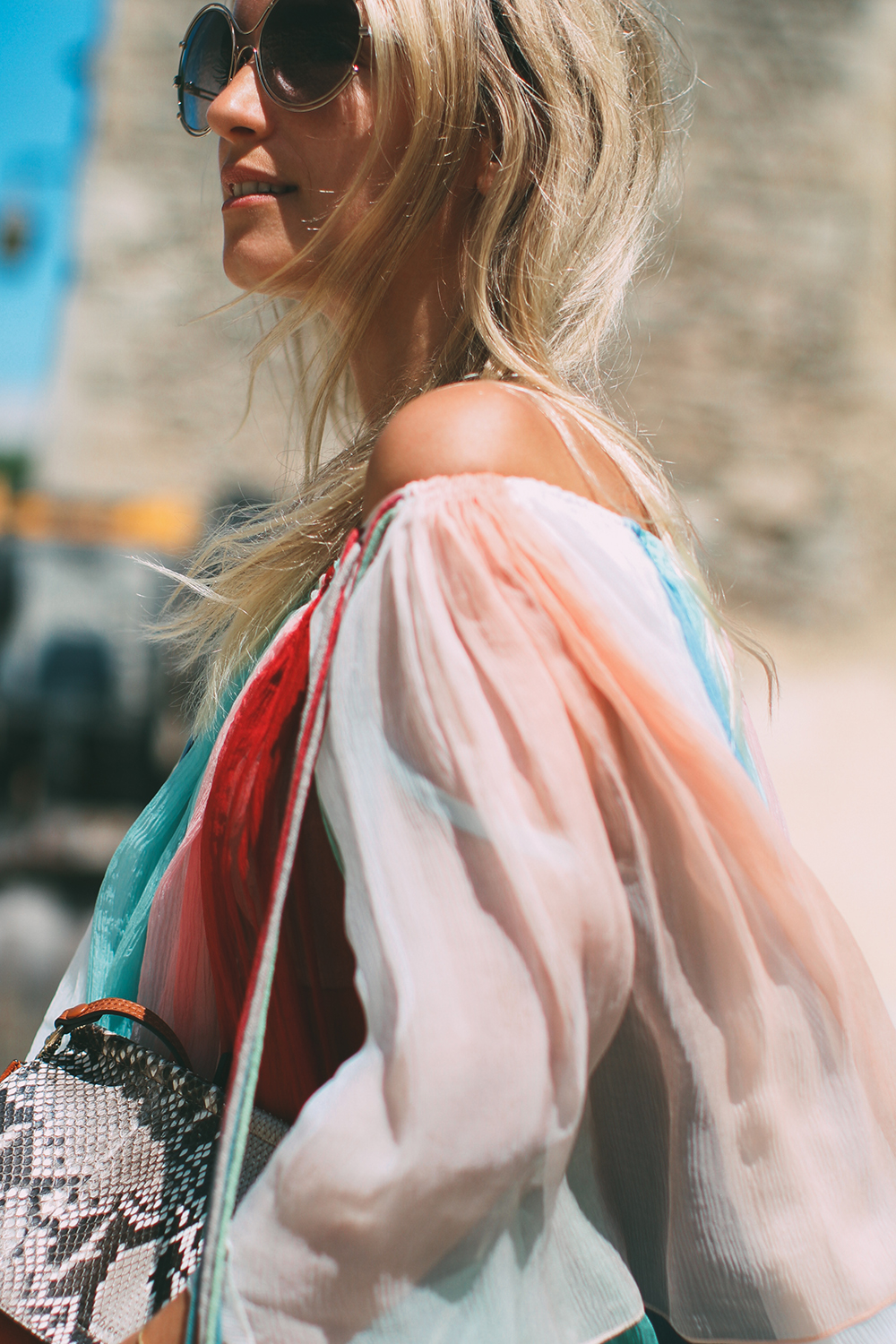 There are a thousand reasons to wear this Chloe Rainbow top, and yet I'm not wearing it enough. Why? I couldn't give you any good reason why I'm not LIVING in it… Gosh, I don't know… Maybe because it's too pretty to wear? Do you know that feeling? When you have something so beautiful, you rather look at it every morning in your wardrobe, than putting it on… Such a shame, I know, but it happens too often! Maybe I should focus less on the many reasons  why I should be wearing it all the time, and start wearing it…
But, before I do that, let's lay it out, right in front of me, so that there's no reason left for me to leave it being just pretty in my wardrobe. For one, it makes every day, no matter what day it is, just a little better. The rainbow-colors bring some sort of bright aura, which makes everyone smile at me, which makes me smile back! Day = made. Then of course there's the "wear more color" reason, in which case there couldn't be a better top to wear. I mean, there's a rainbow present! Or simply, I wear it because I need something airy, as it's SO warm outside. Fact.
I think for me personally, all three reasons apply – apart from the fact that, as you know, I'm obsessed with anything Chloe… So this Chloe Rainbow top has been hanging there, in my wardrobe, creating auras, shining bright, making every start of the day better, but HAS NOT BEEN WORN ENOUGH. Thus, with the start of the weekend near, here's to my beautiful Chloe Rainbow top!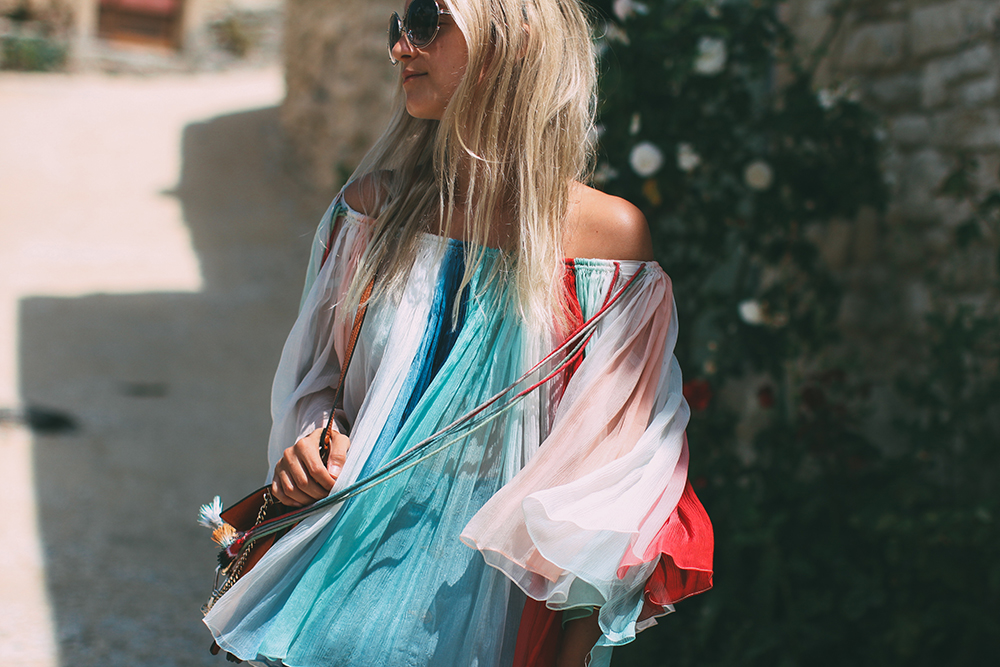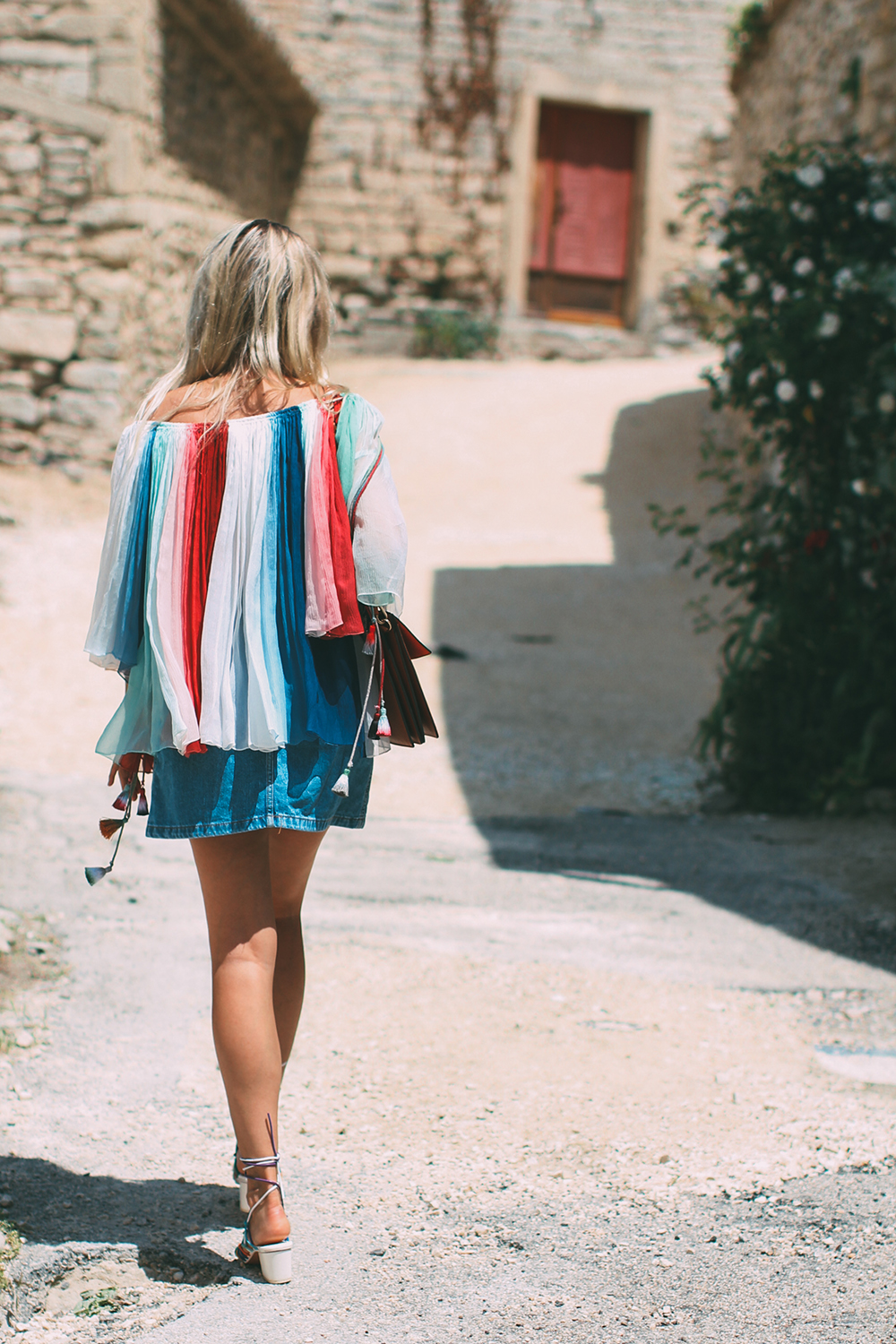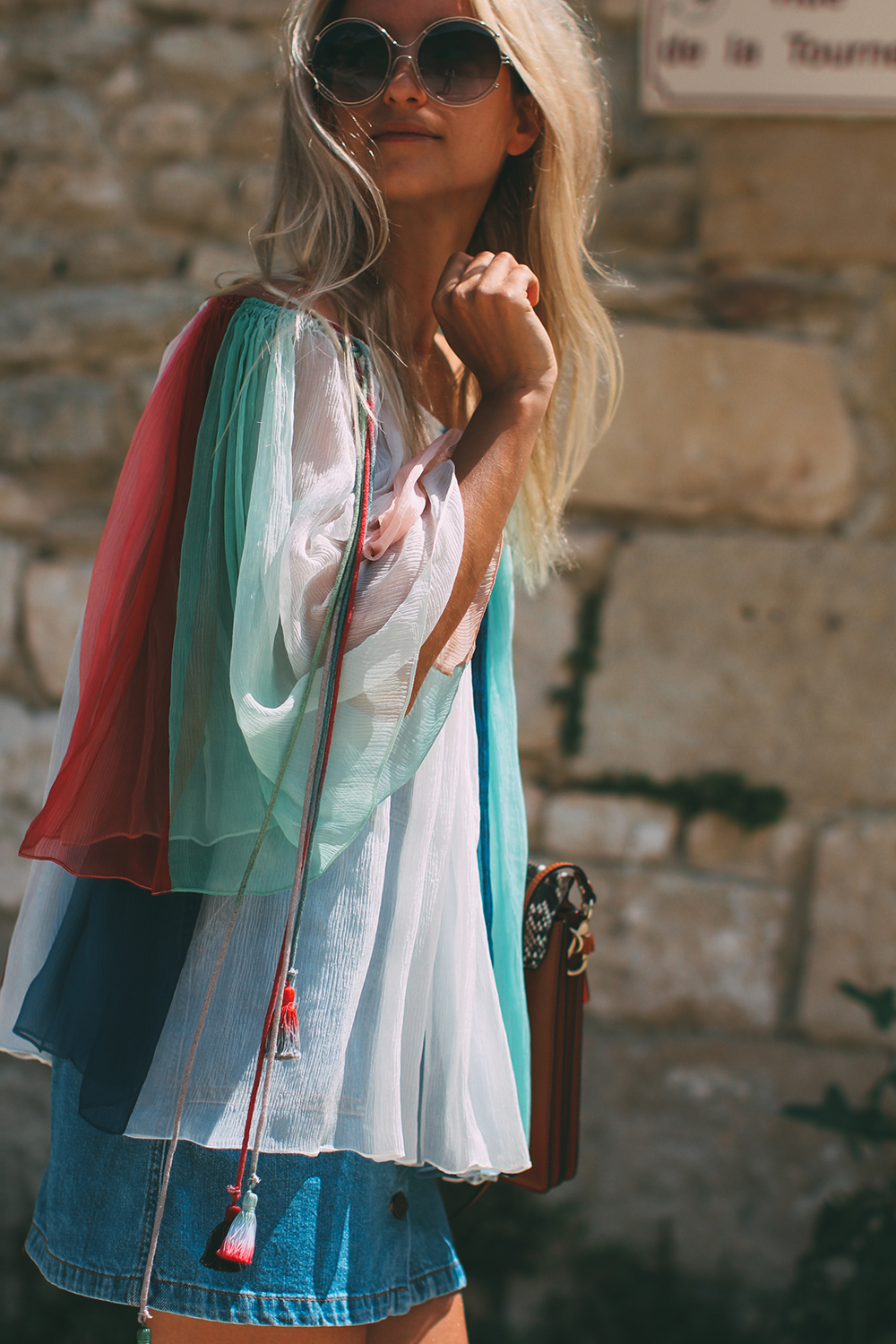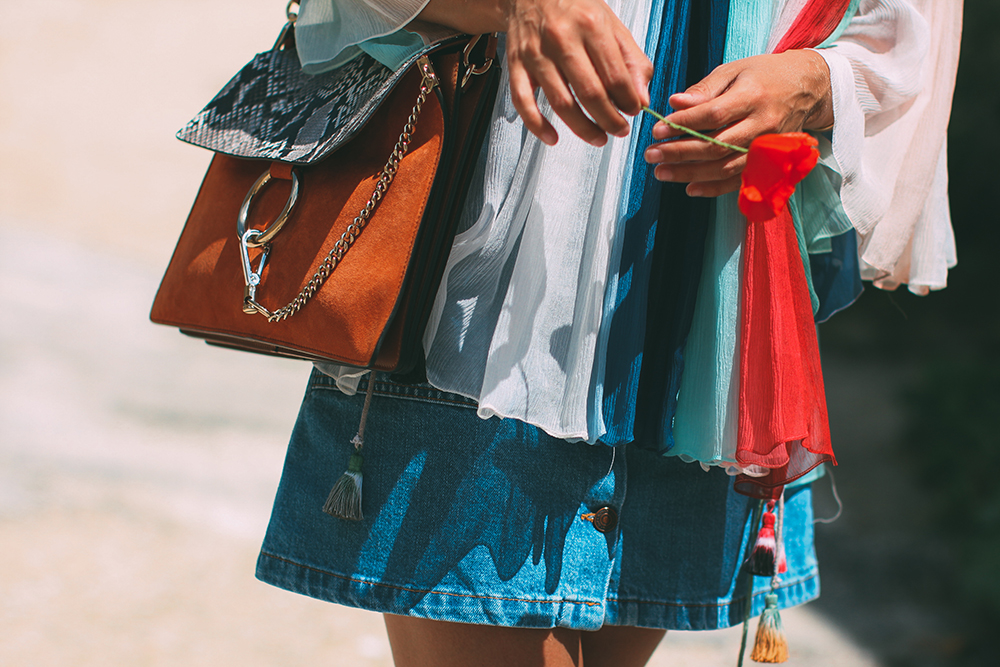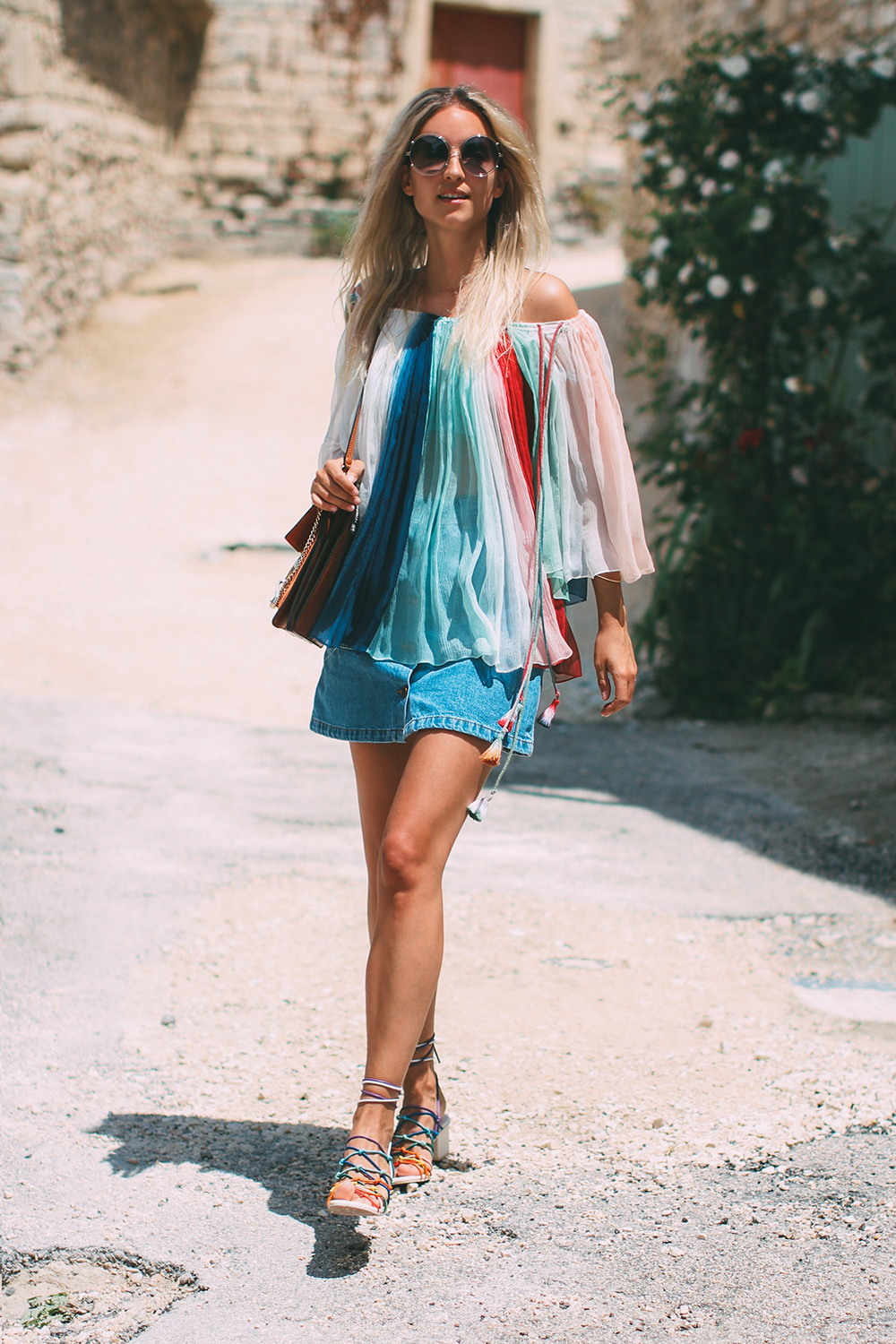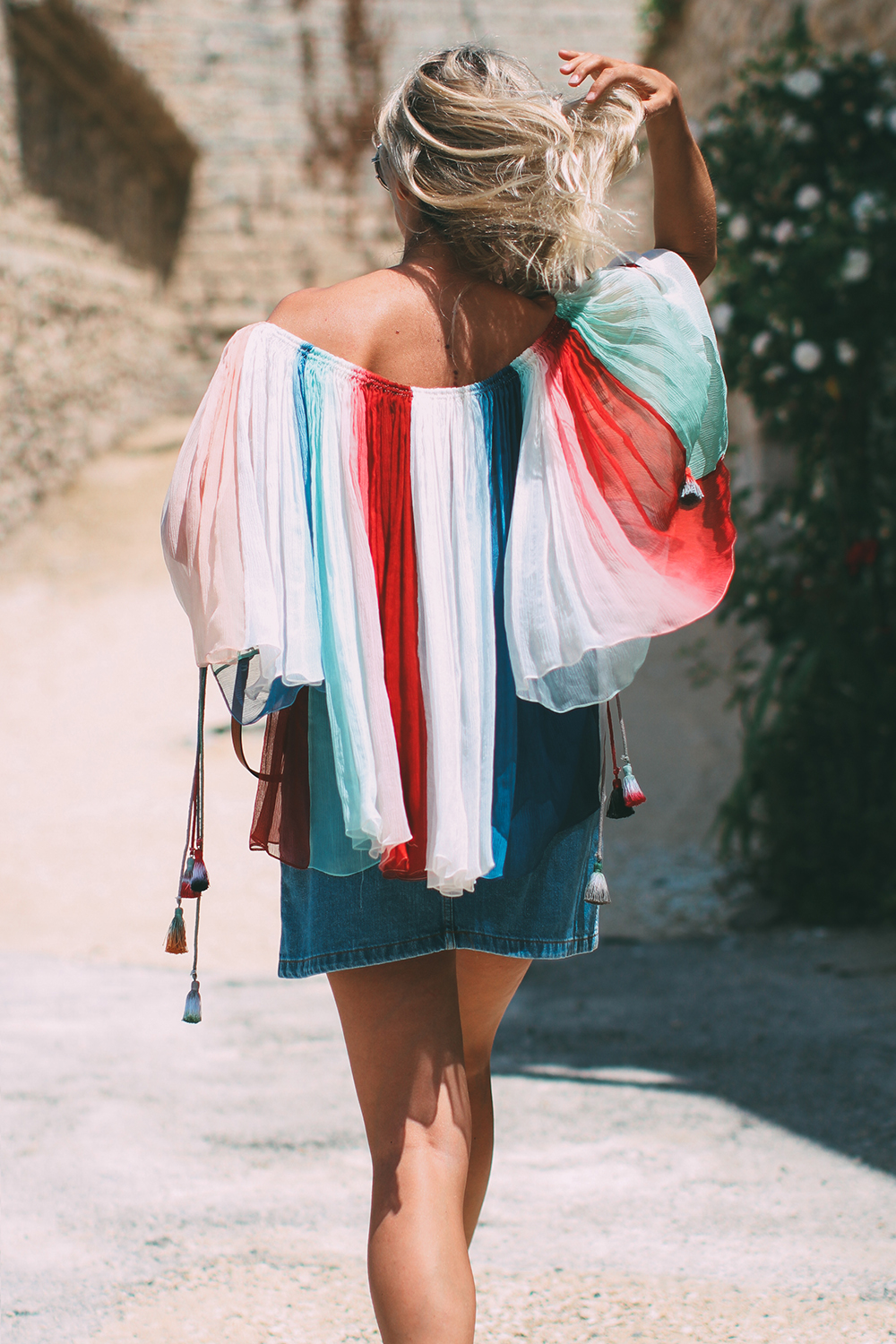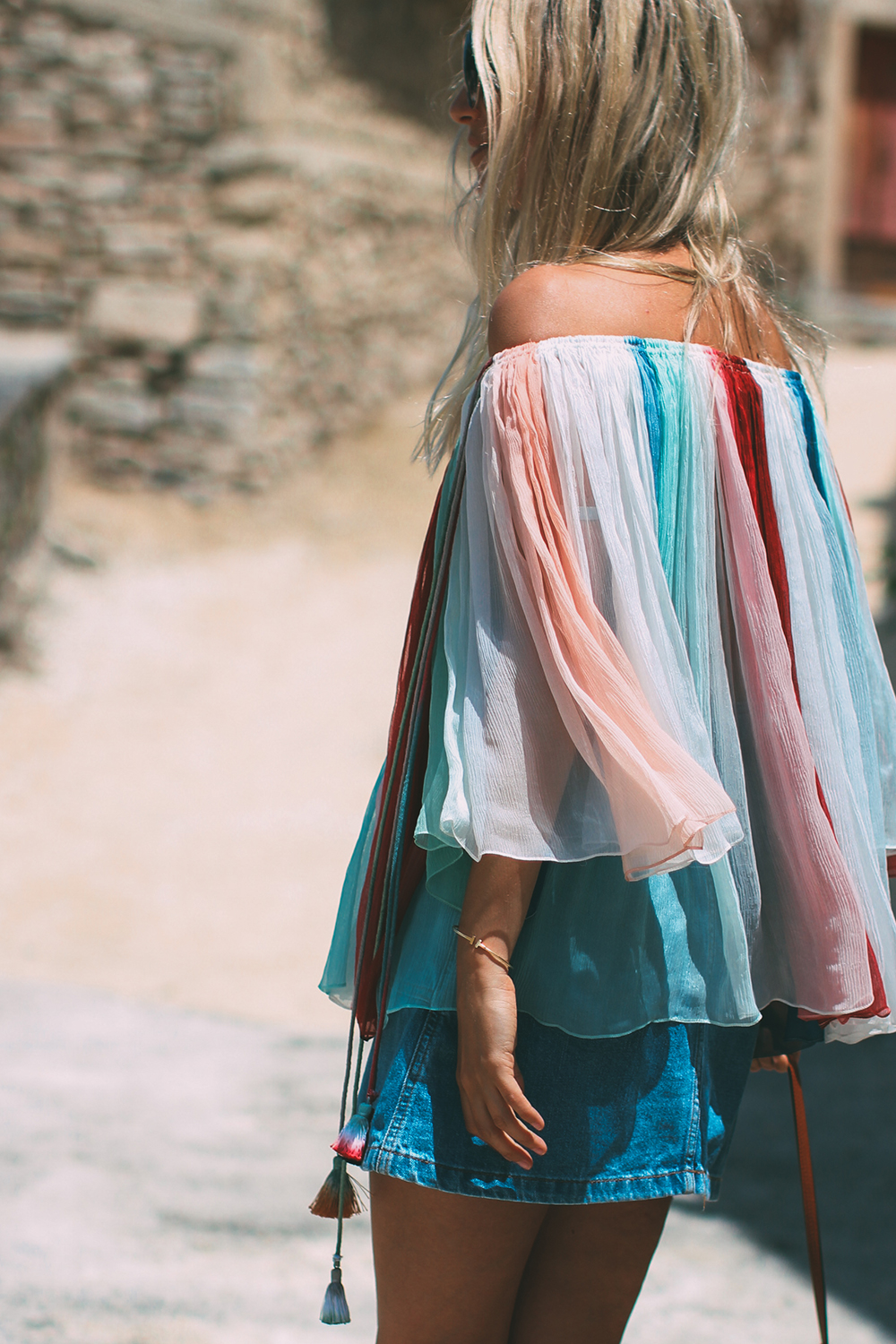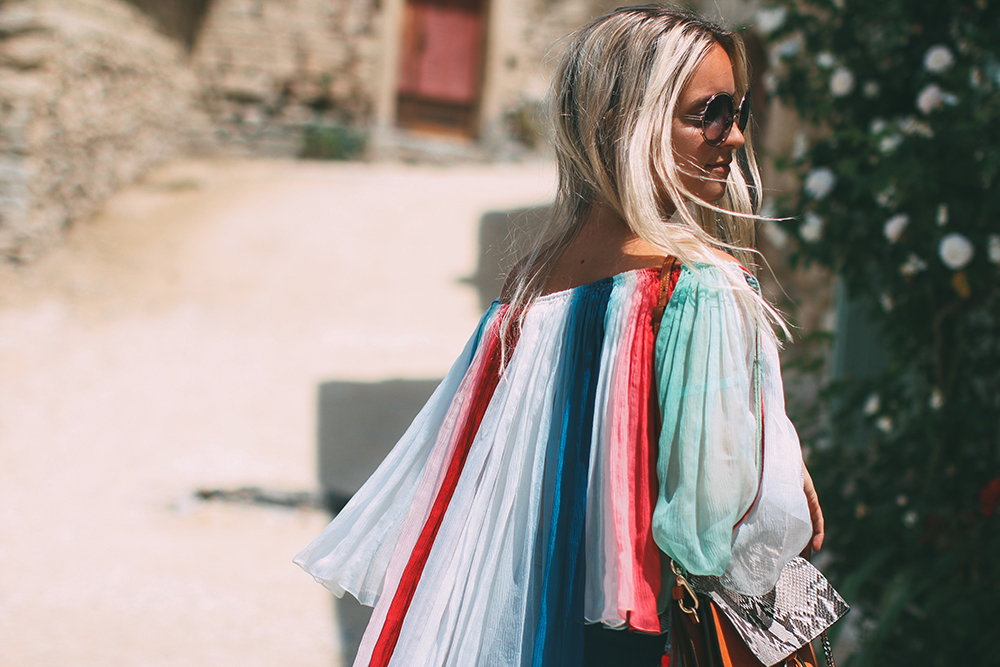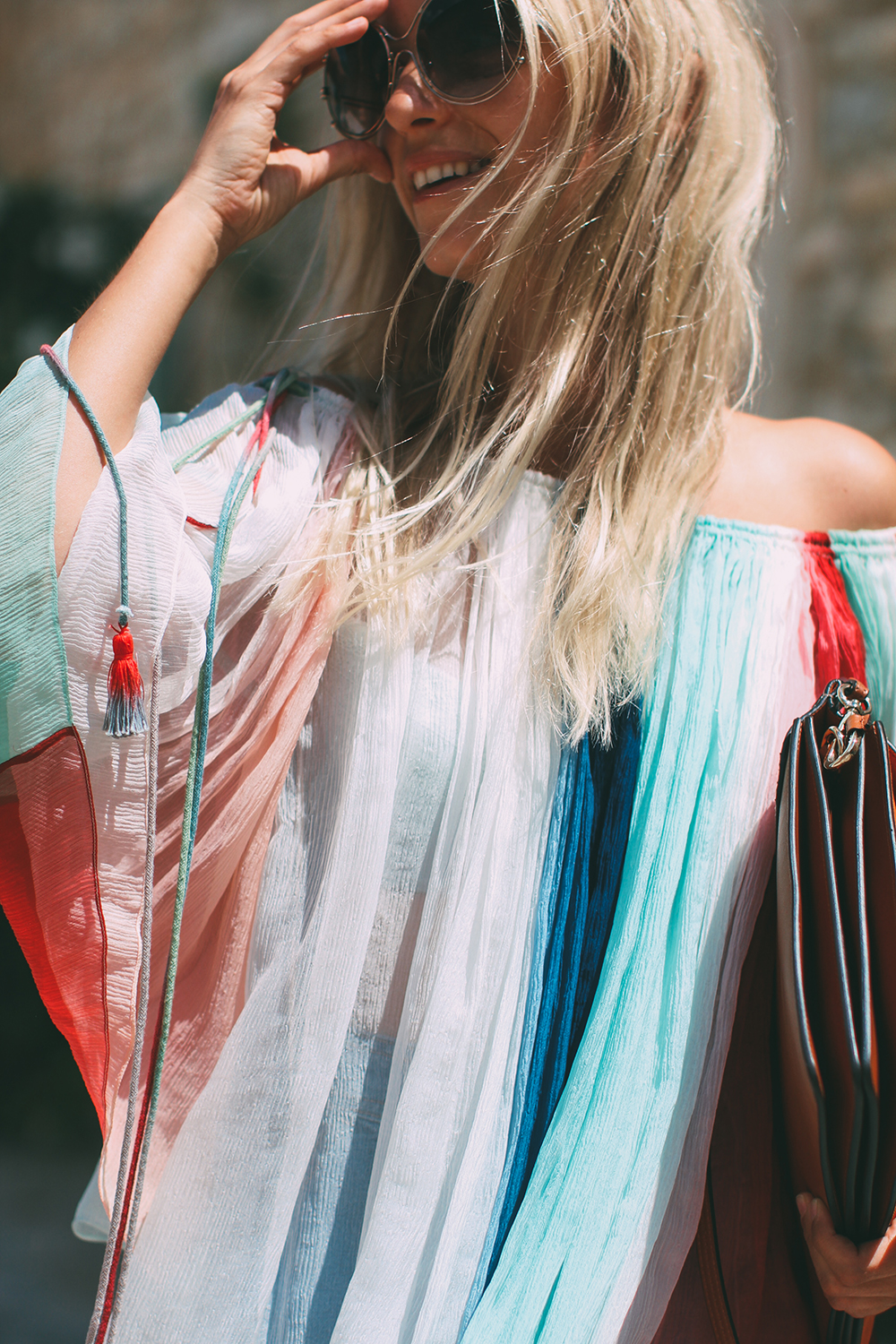 Chloe top | Chloe sunglasses | Zara skirt | Chloe bag | Chloe sandals.
Photos were made by Thomas while we were in the South of France for a wedding!
YOUR THOUGHTS
Highlighted