SUMMER WEDDING SEASON WITH CHLOE
Posted on June 16th 2016 by THEFASHIONGUITAR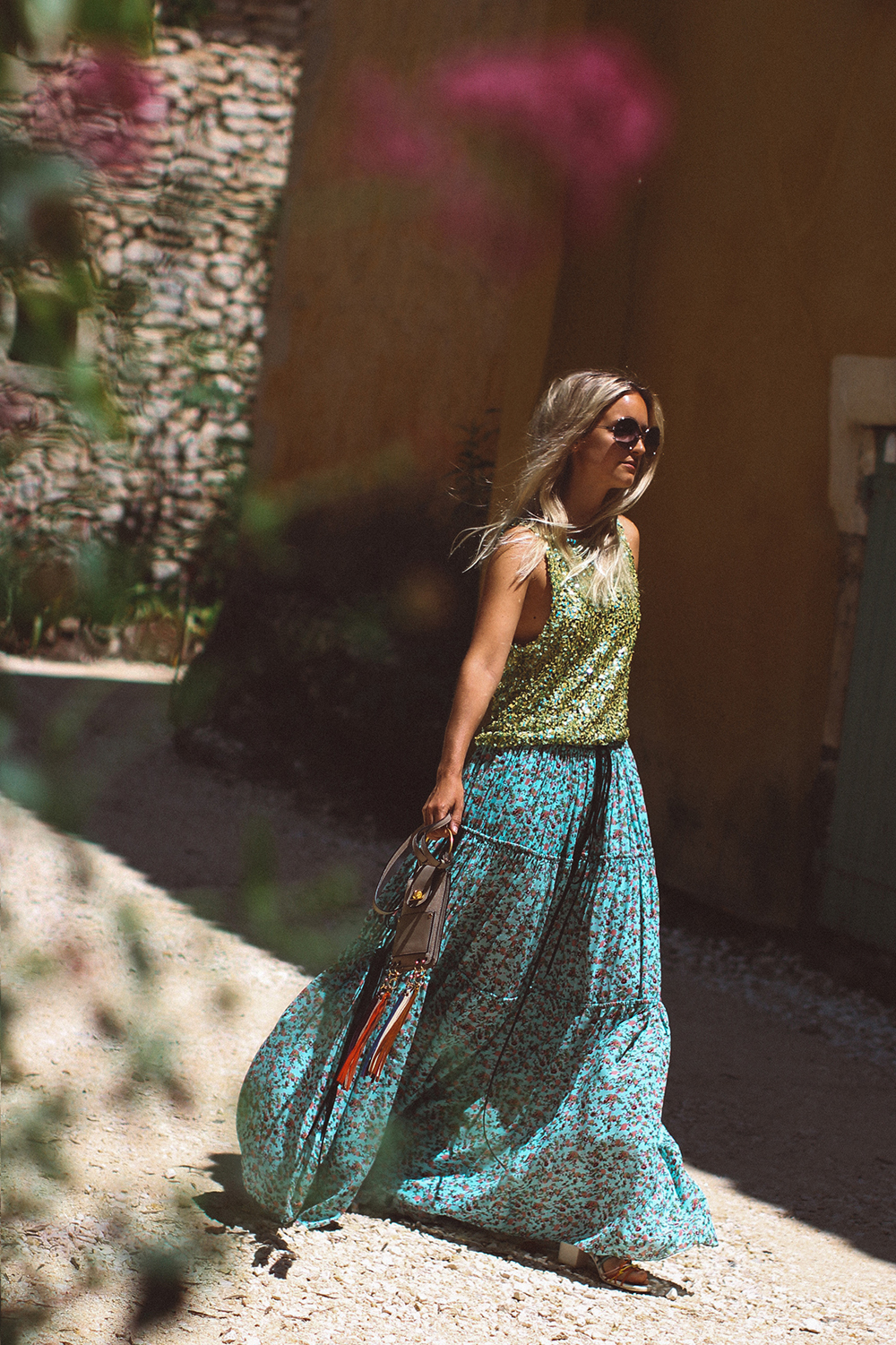 With the summer wedding season in full swing I thought it would be fun to share my first "summer-wedding-look" from a few weeks back when we traveled all the way to the South of France for one of our dear friends' wedding. And with a garden pre-party in mind, I went for the all-garden-look and went green, floral, and with simple messy hair and big sunnies. Not underdressed (important) but definitely not overdressed – we don't want to steal away any thunder from the beautiful bride of course. I think that the Chloe Spring/Summer collection, but also their Pre-Fall is incredibly suitable for any outdoor wedding occasion.
On a casual day I would wear this maxi-skirt with a simple white race-back top, hair up in a top-bun, and maybe a pair of Golden Goose trainers – still need to get myself a pair of  those. Or on a less sunny day, a simple cashmere cropped knit, or jersey vest… What do you think?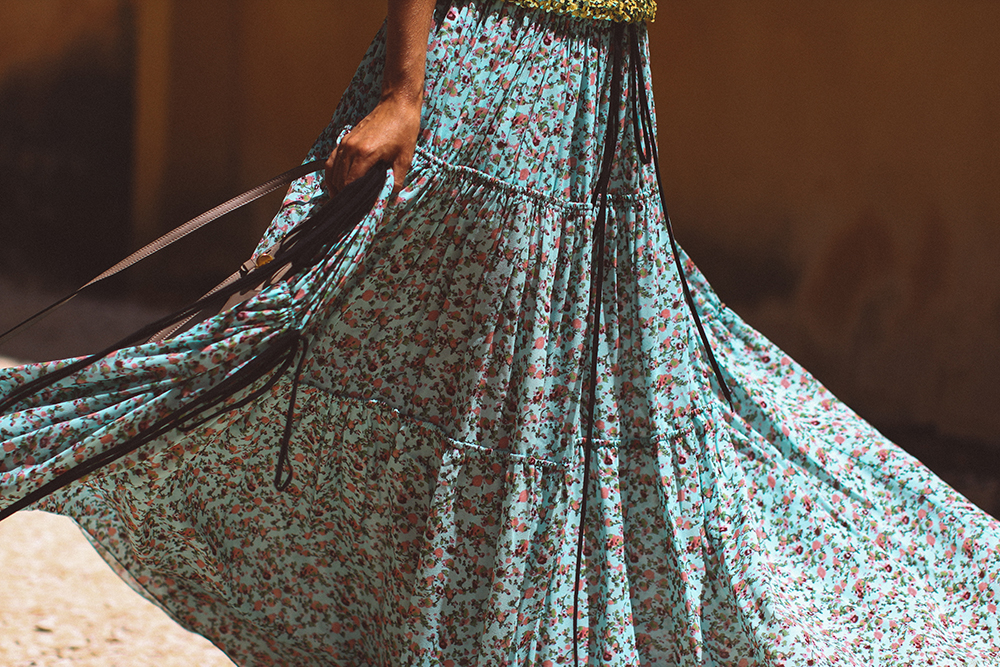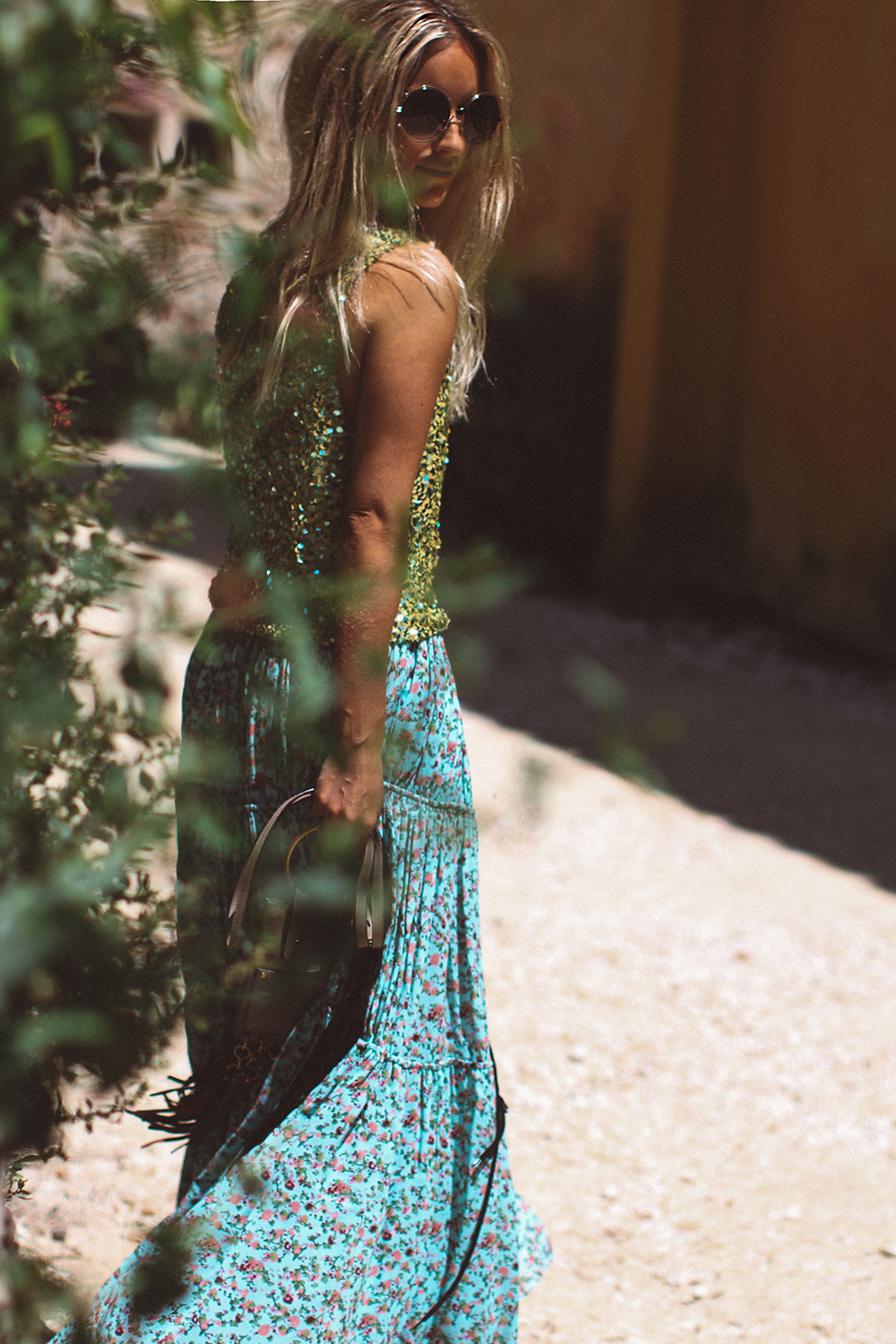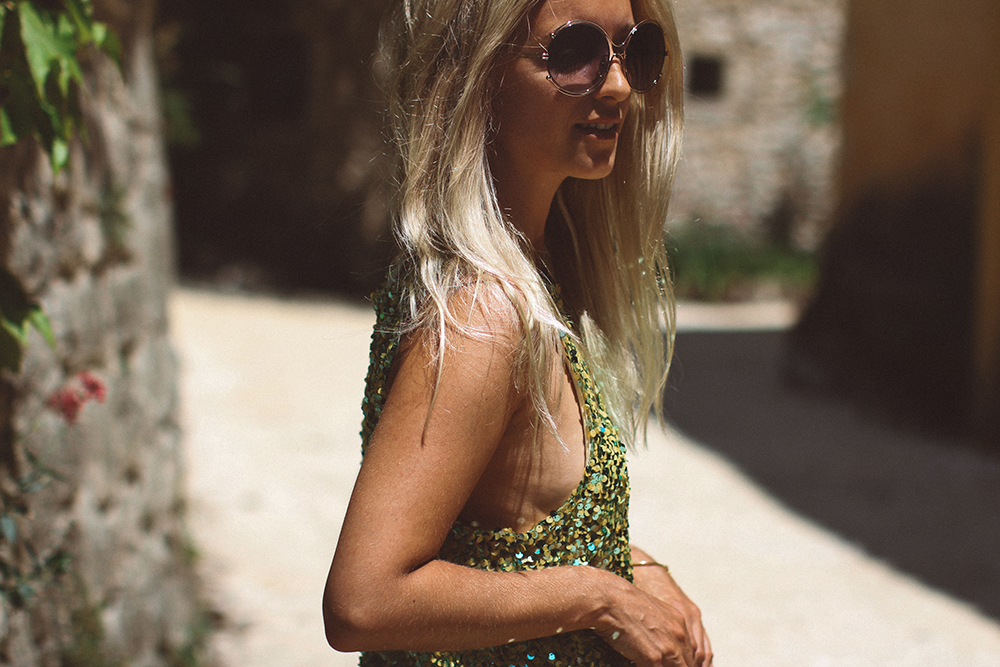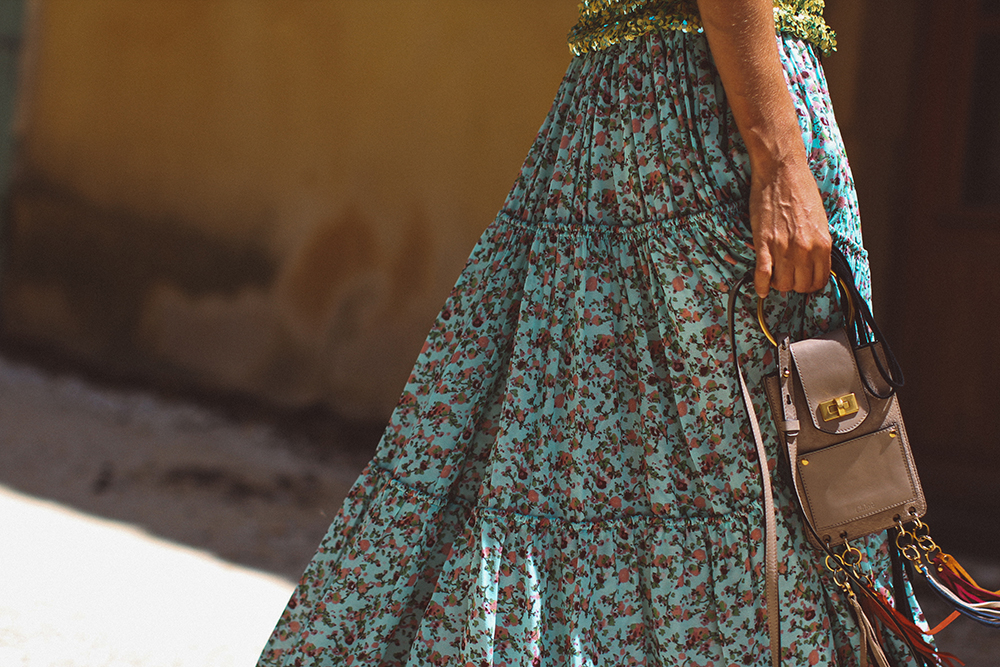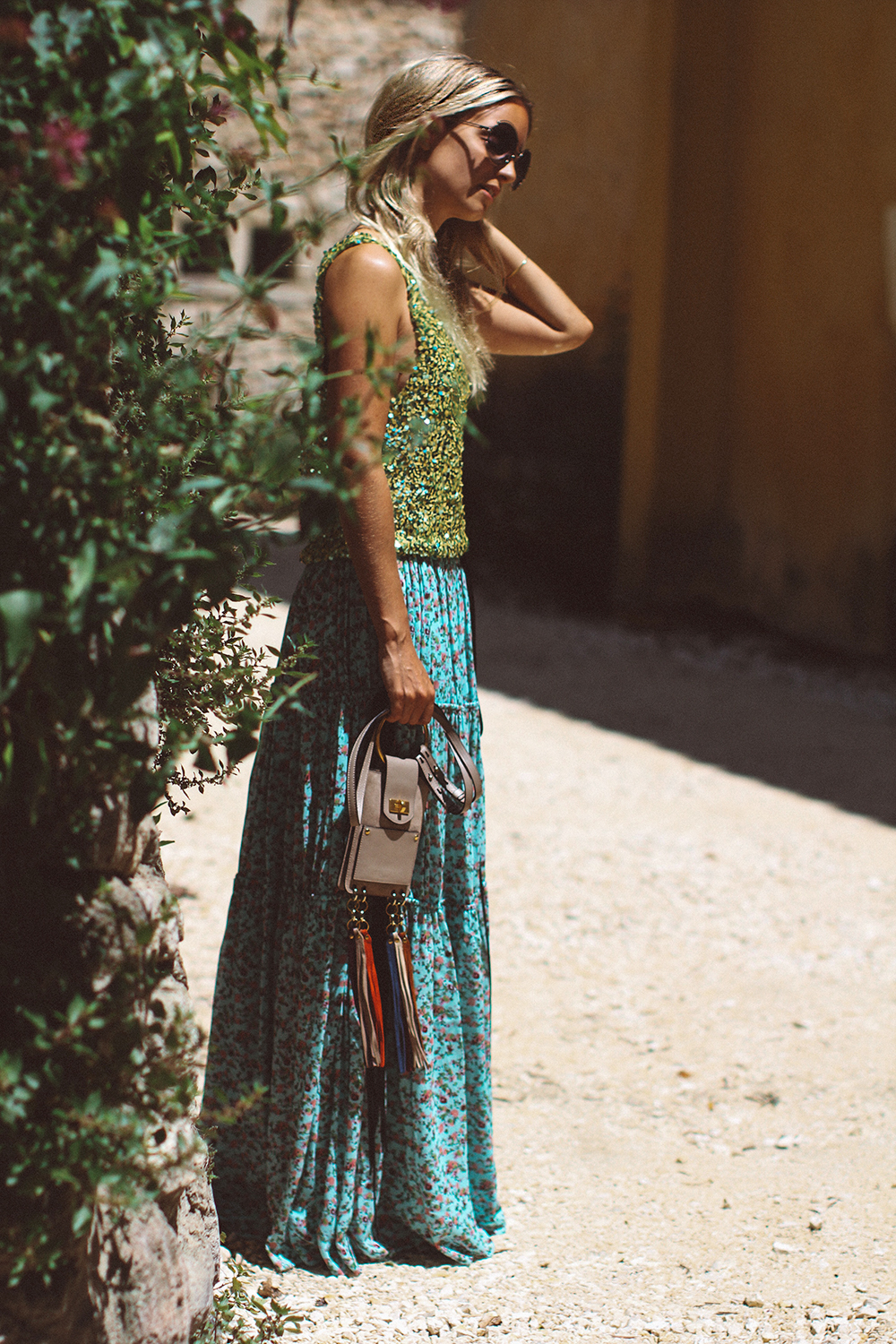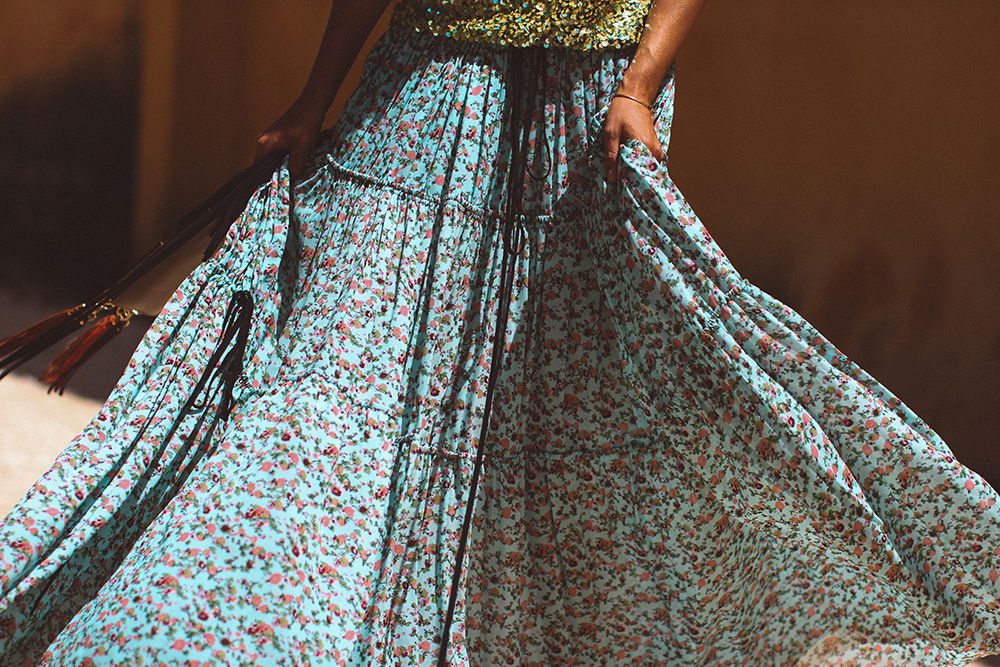 Chloe skirt | H&M Trend top | Chloe bag | Chloe sunglasses | Chloe shoes.
YOUR THOUGHTS
Highlighted