DOLCE & GABBANA IN THE CITY
Posted on June 28th 2016 by THEFASHIONGUITAR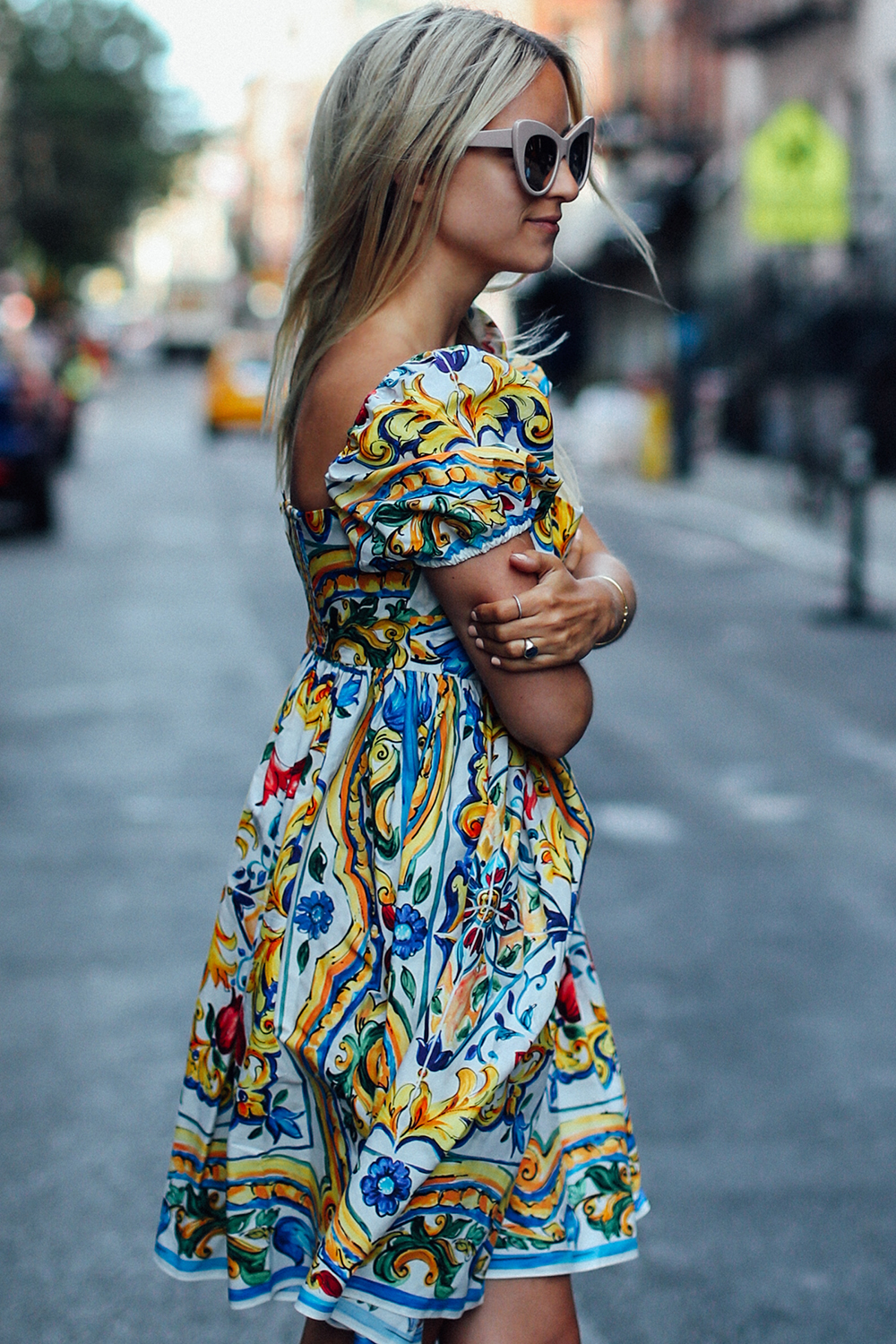 With a wardrobe full of little gems there's not much more to wish for. Though those gems are most likely to be found in my shoe and bag "department", as I lately came to realize, my "personal style" is terribly represented in the clothing section of my wardrobe…
Don't get me wrong, I have a great selection of casual clothes, but I lack a bit on the "statement pieces". Quickly going back to shoes and bags, because this is where I ace the "S" in statement, but really, clothing­wise, I don't often make a home­run.
Why is this? I know one reason, which is a pretty decent one, designer clothes are very expensive and their life­span in my dressing routine is just too short for that. It basically feels like a waste of money, no matter how beautiful a piece is. Of course, if I had won the lottery, this wouldn't be an issue, but staying real… you know. My budget has it's limitations!
But there are moments that I do spend that money. Money allocated for pieces that I can't get out of my mind. It's like in any business, you can spend it well, when you plan it well. Budget, budgets, budgets. So when I decided to finally cave in on the Dolce & Gabbana Portofino collection, of which I found a few incredible pieces on Farfetch, the hunt for the perfect Dolce dress was officially on!
Not long after I could finally add this beautiful statement dress to my wardrobe. A dress that makes me feel like I'm in Italy. A dress that makes me feel like the ultimate woman. A dress that beats my denim shorts and favorite tee. Which is, I guess, the only way to really feel good about an investment like this. It has to be on your mind, with no intention to ever leave it until you have it. As Vivienne Westwood once said "Buy less, choose well, make it last".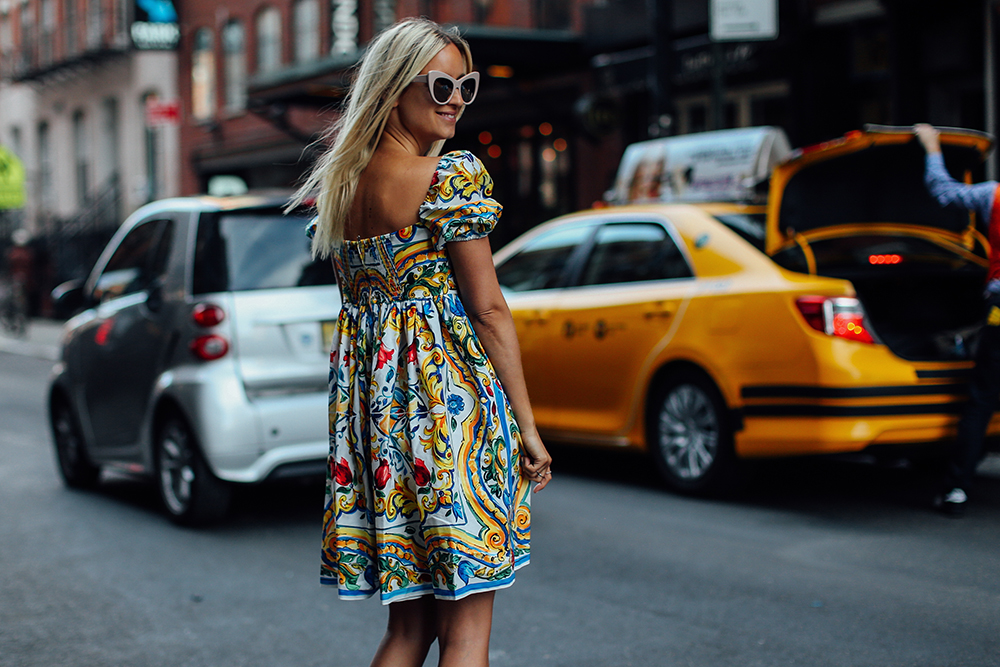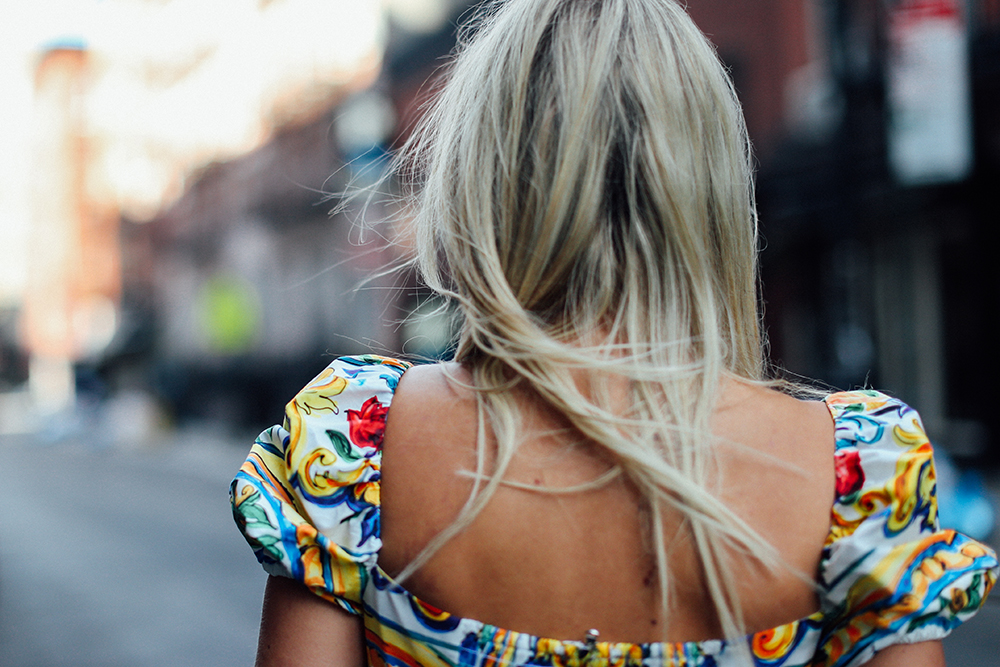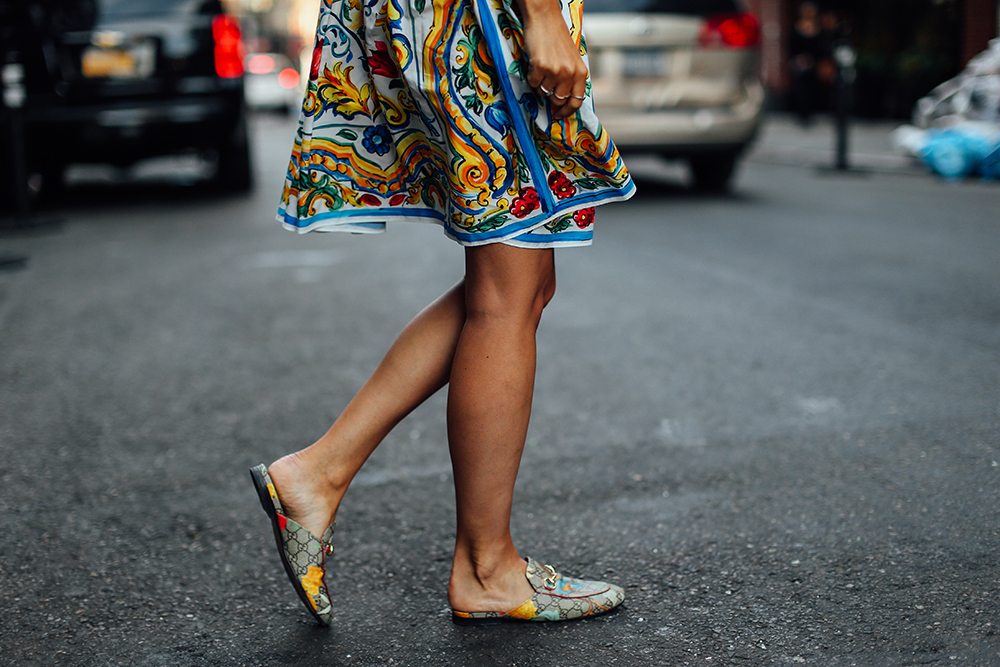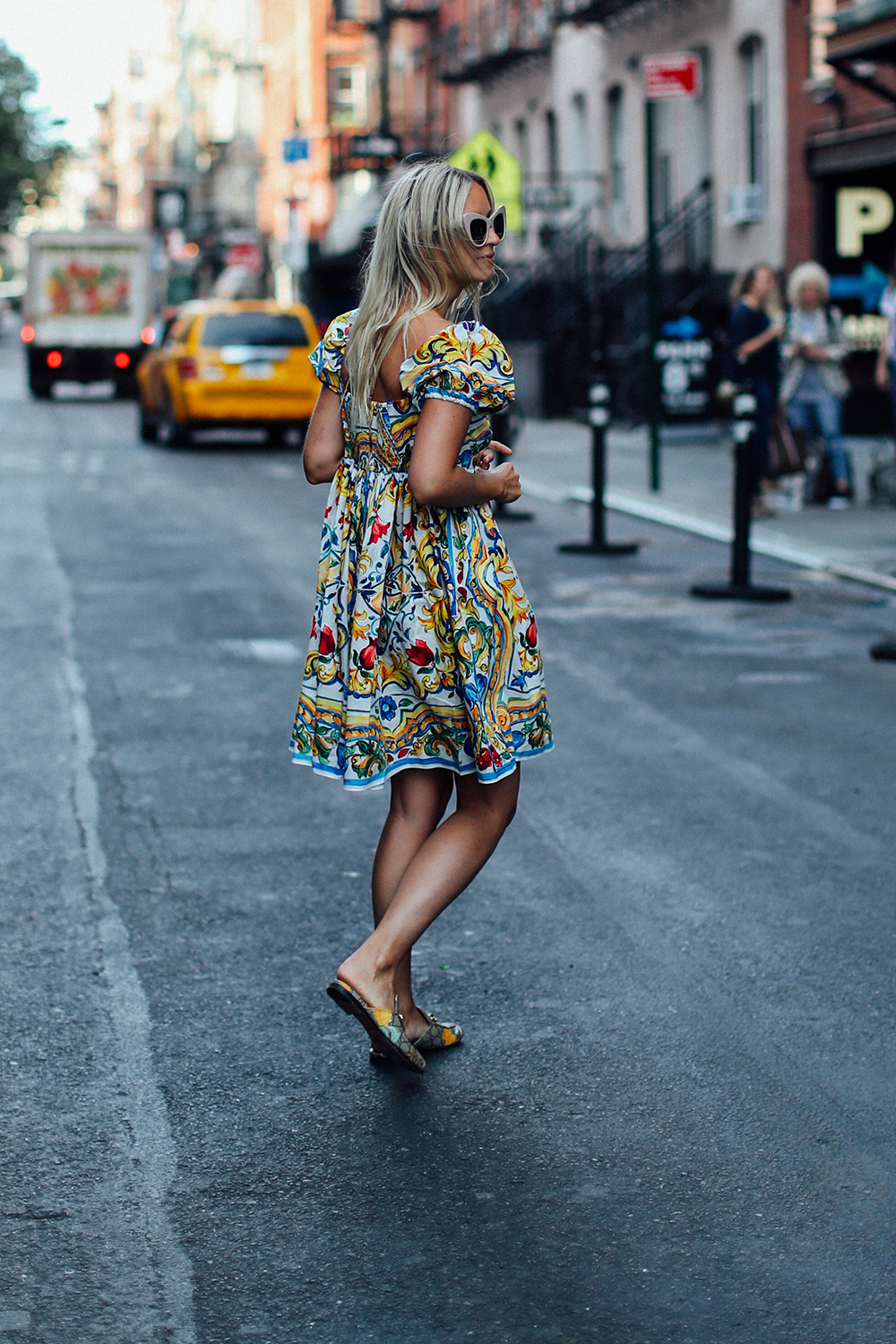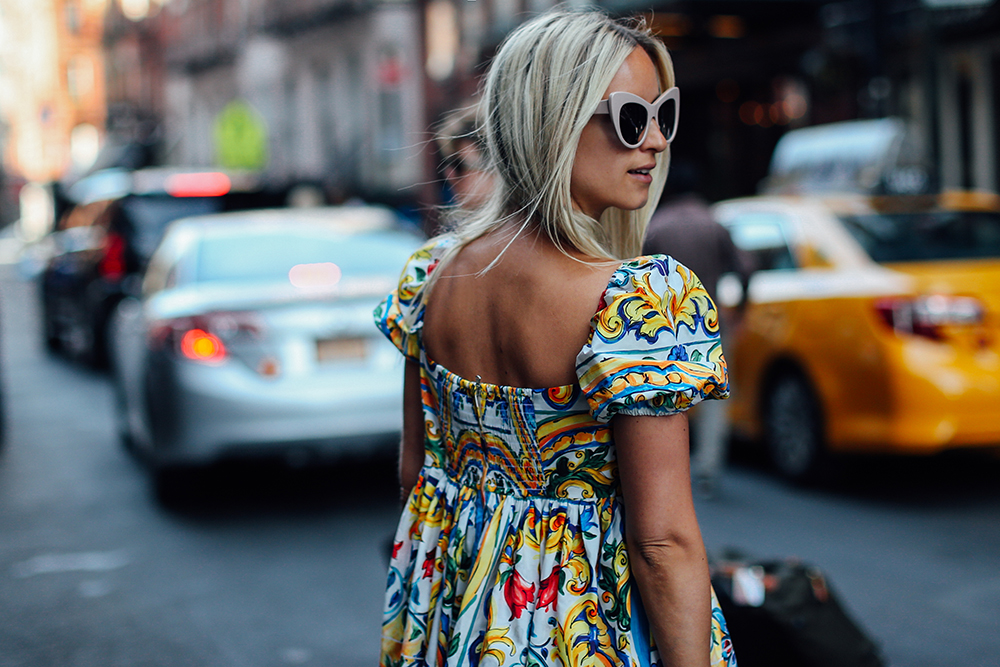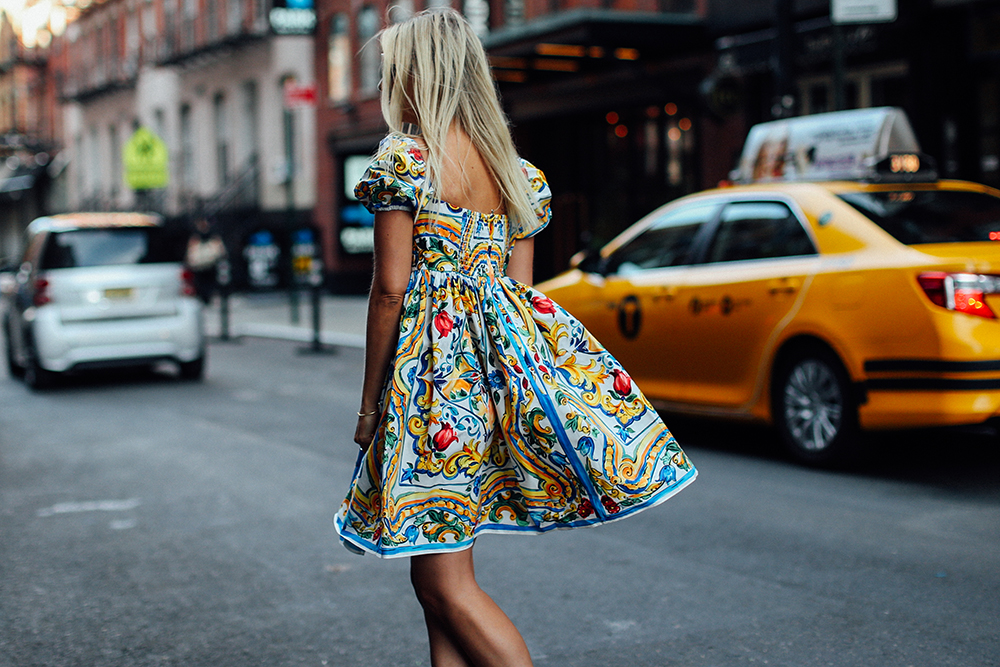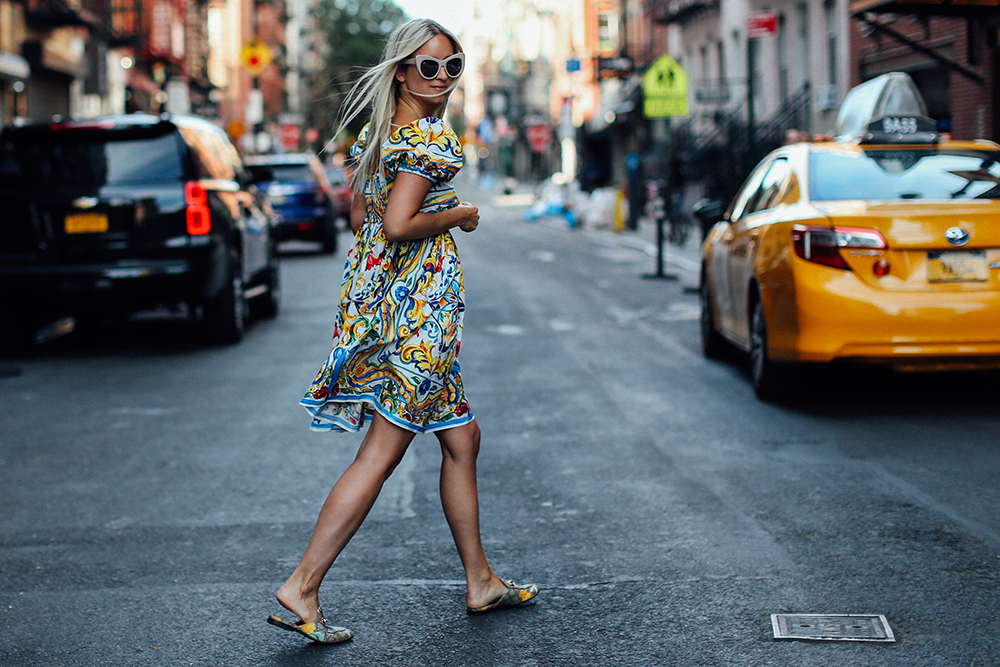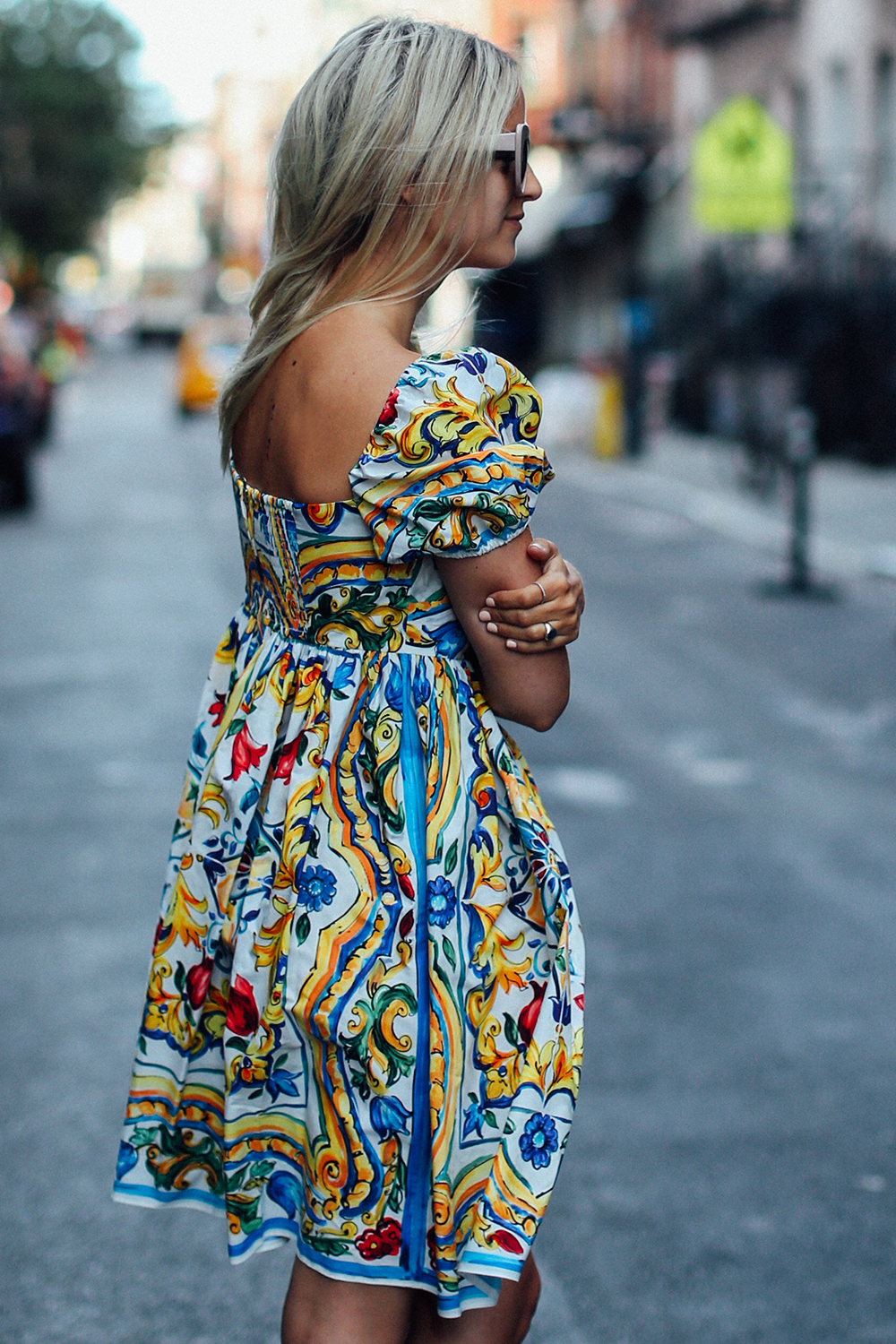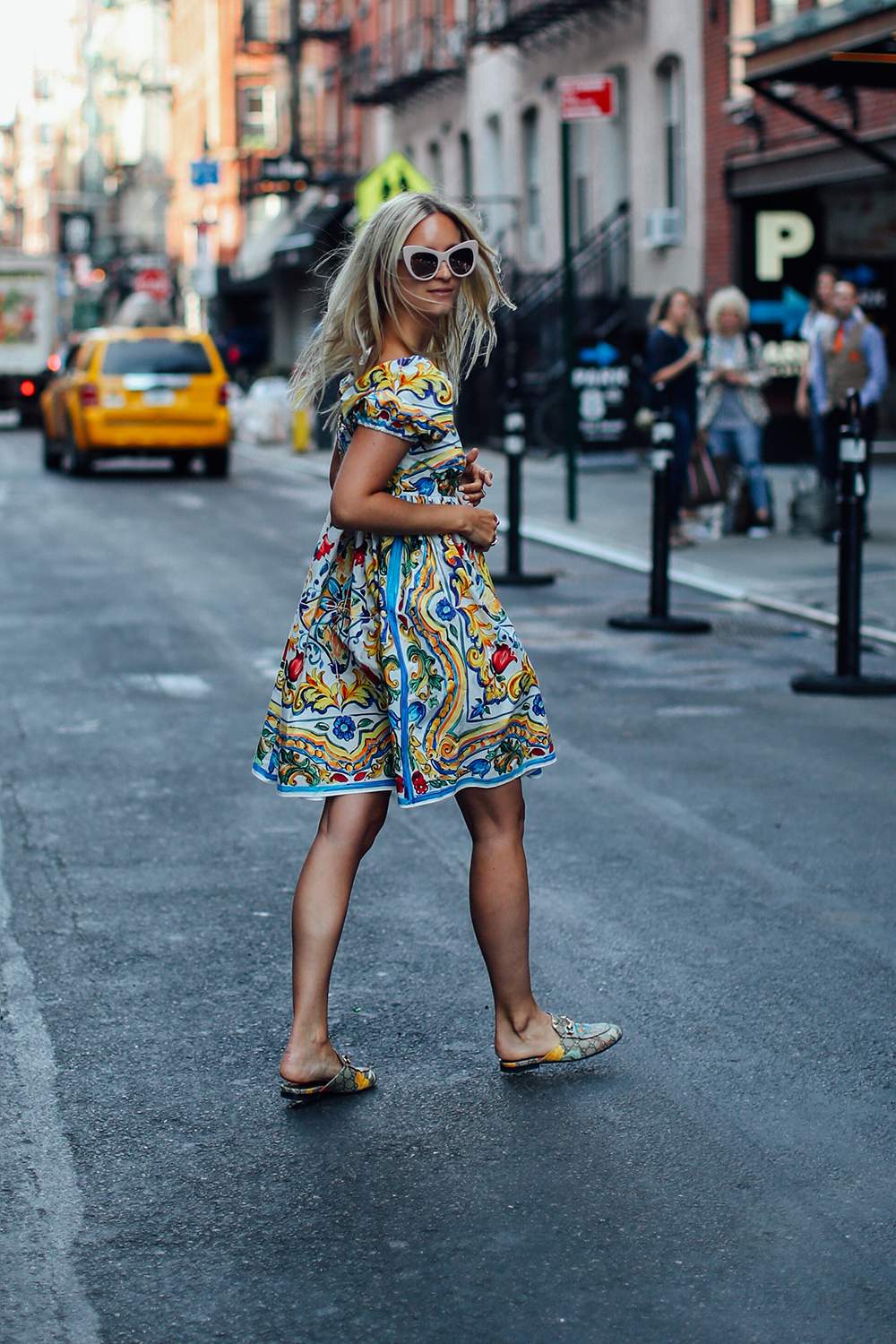 Dolce & Gabbana dress | Stella McCartney sunglasses | Gucci slippers.
Photos by Jeff Thibodeau
YOUR THOUGHTS