RED IS THE NEW BLACK
Posted on May 28th 2015 by THEFASHIONGUITAR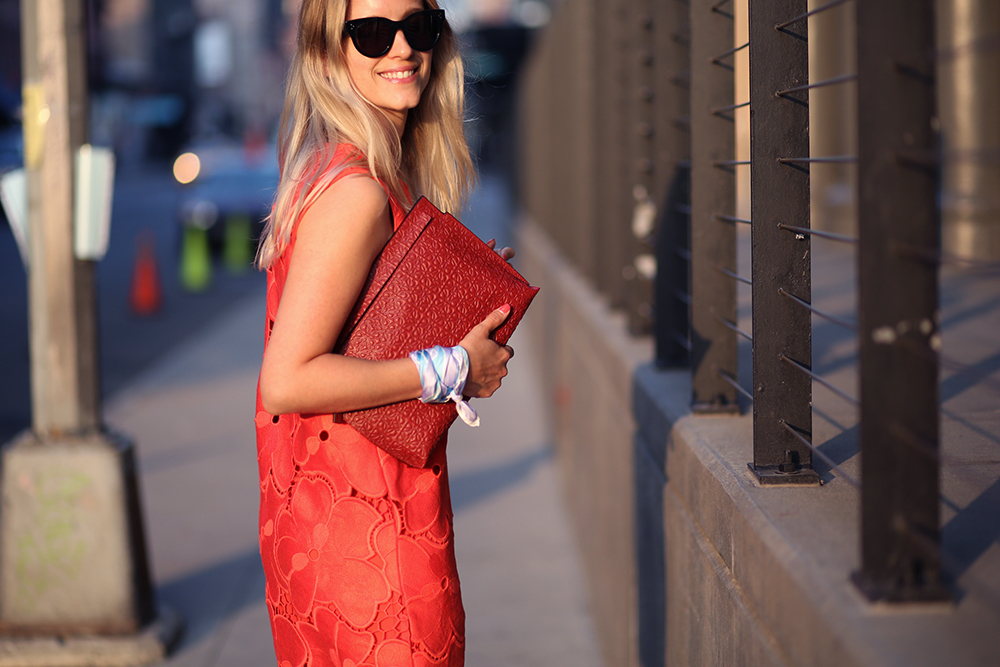 All of you who've been following me over the past 5 years know that when it comes to bags, I'm not afraid to go for color. A forest green PS11, a bright yellow Celine, or anything in the color of now: burned orange… So this deep red Loewe clutch shouldn't come as a surprise. Though for me personally, when I knew I was going to receive this clutch, in red, I wasn't sure if I would "love" it. I guess it just had to grow on me, which it did. And exactly this happened to this red dress, after hanging on my clothing rack for a few weeks in the office. It totally grew on me, and now I LOVE it!
Imagine if this dress and the clutch had been black… Not a bad color either, but isn't this a hundred times cooler?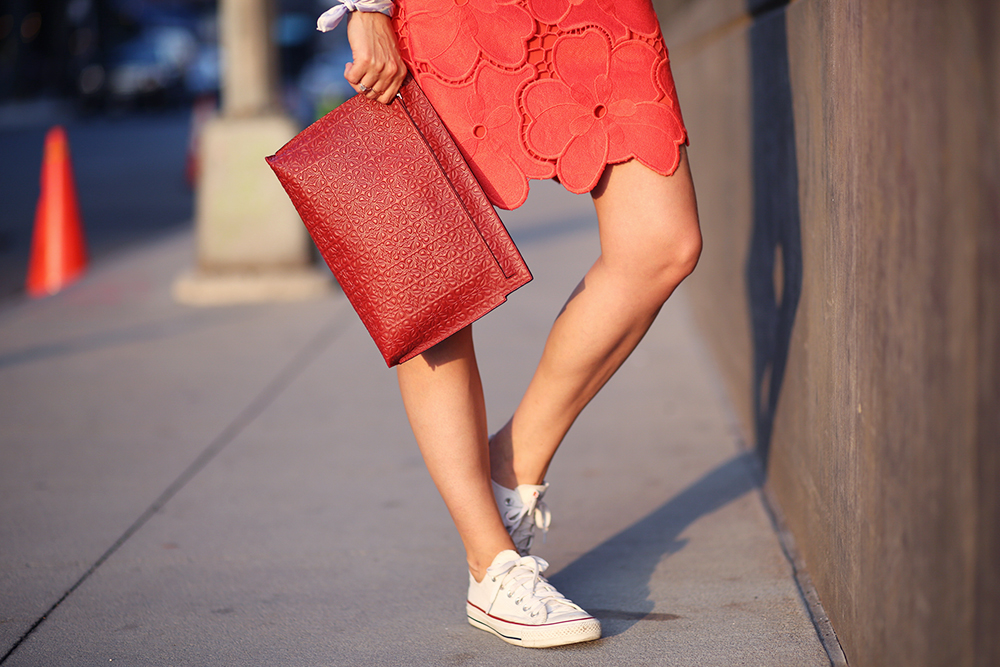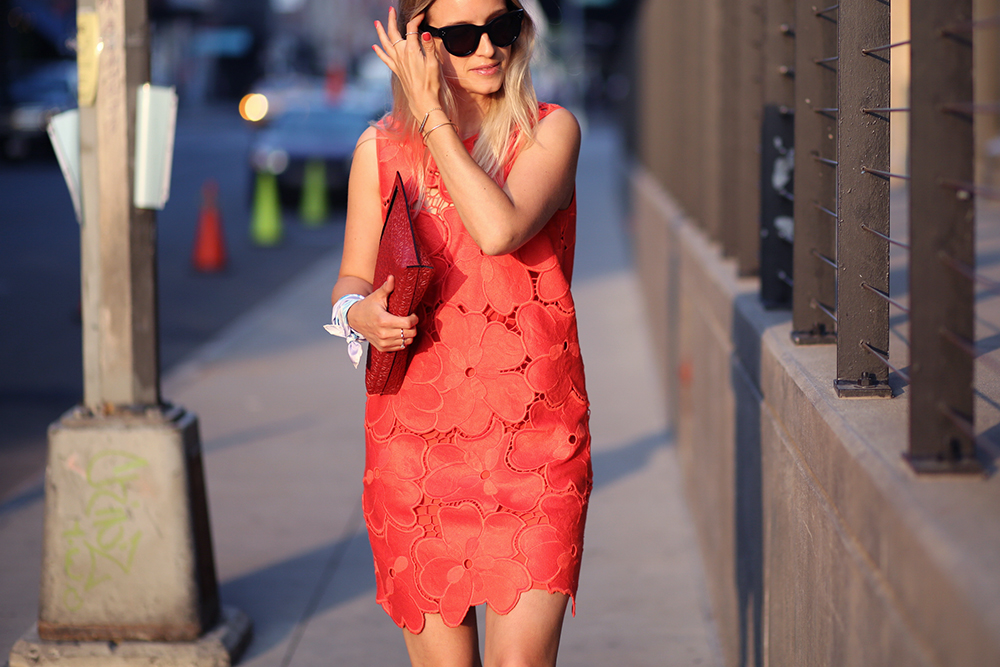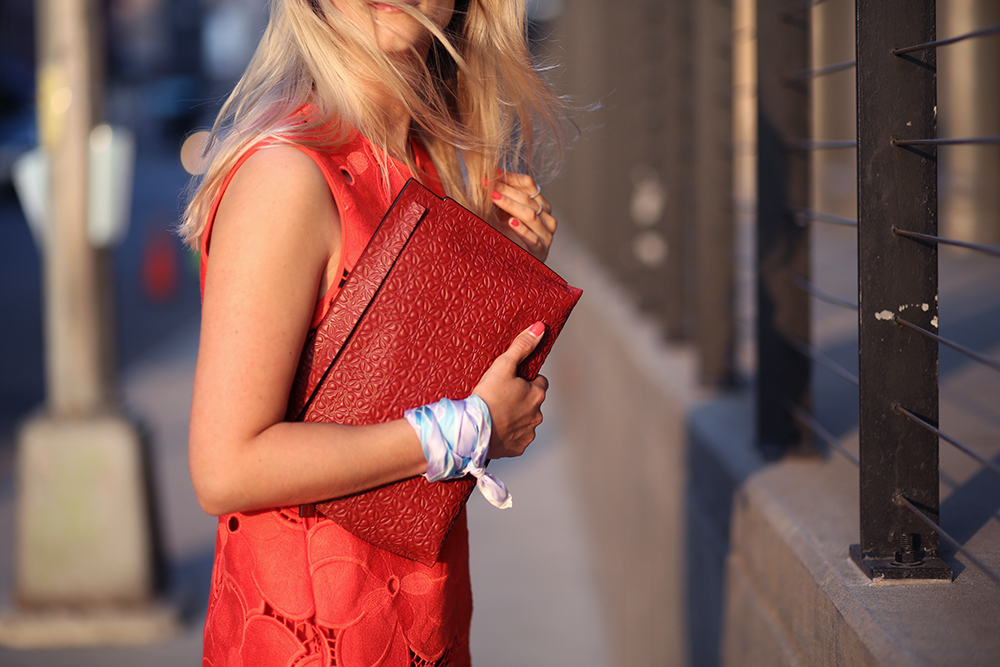 Cynthia Rowley dress // Loewe clutch // Celine sunglasses // Converse sneakers // Anna Coroneo wrist scarf.
Photos by Jeff Thibodeau

YOUR THOUGHTS
Highlighted