GOLDEN HOUR
Posted on May 22nd 2015 by THEFASHIONGUITAR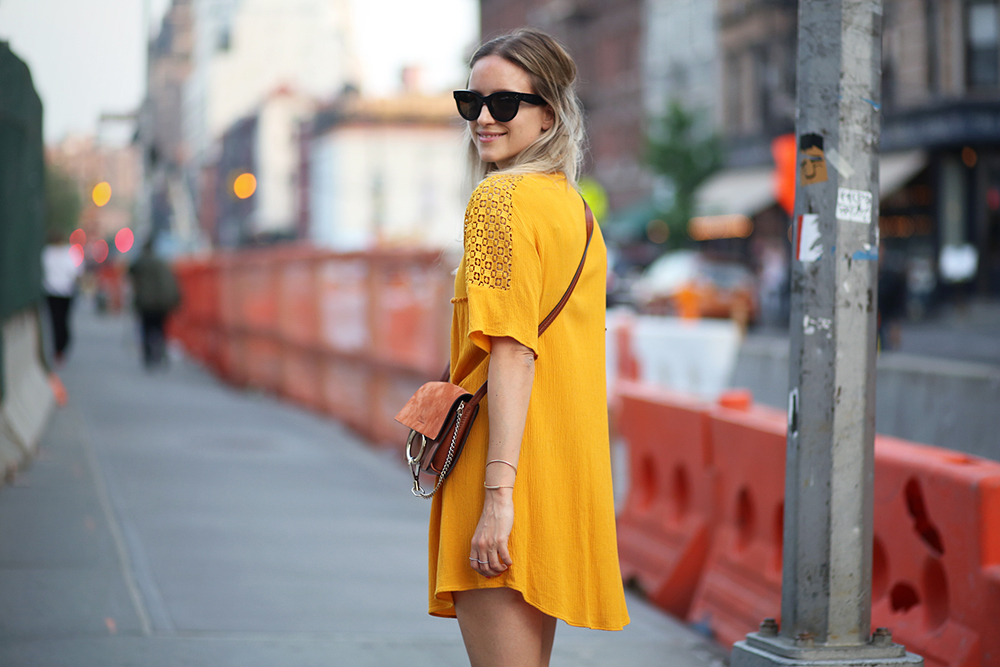 My favorite part of the day for taking photos must be the "golden hour" in the PM. Though finding the light in a city like New York can be challenging. It's definitely easier downtown, where you have less high buildings, but still… The dress I'm wearing is more golden than the actual light does reflect on the photos. It was beautiful, but we didn't succeed in capturing the "warmth".
And then there's my hair, which is not so golden – as in, NOT a winner at all – and desperately in need of a good touch up… I don't know when it happened but suddenly over-night I got these super dark roots, and so big, ugh. Tomorrow I will kick-off the long weekend – it's Memorial Day weekend in the US – with a good coloring session!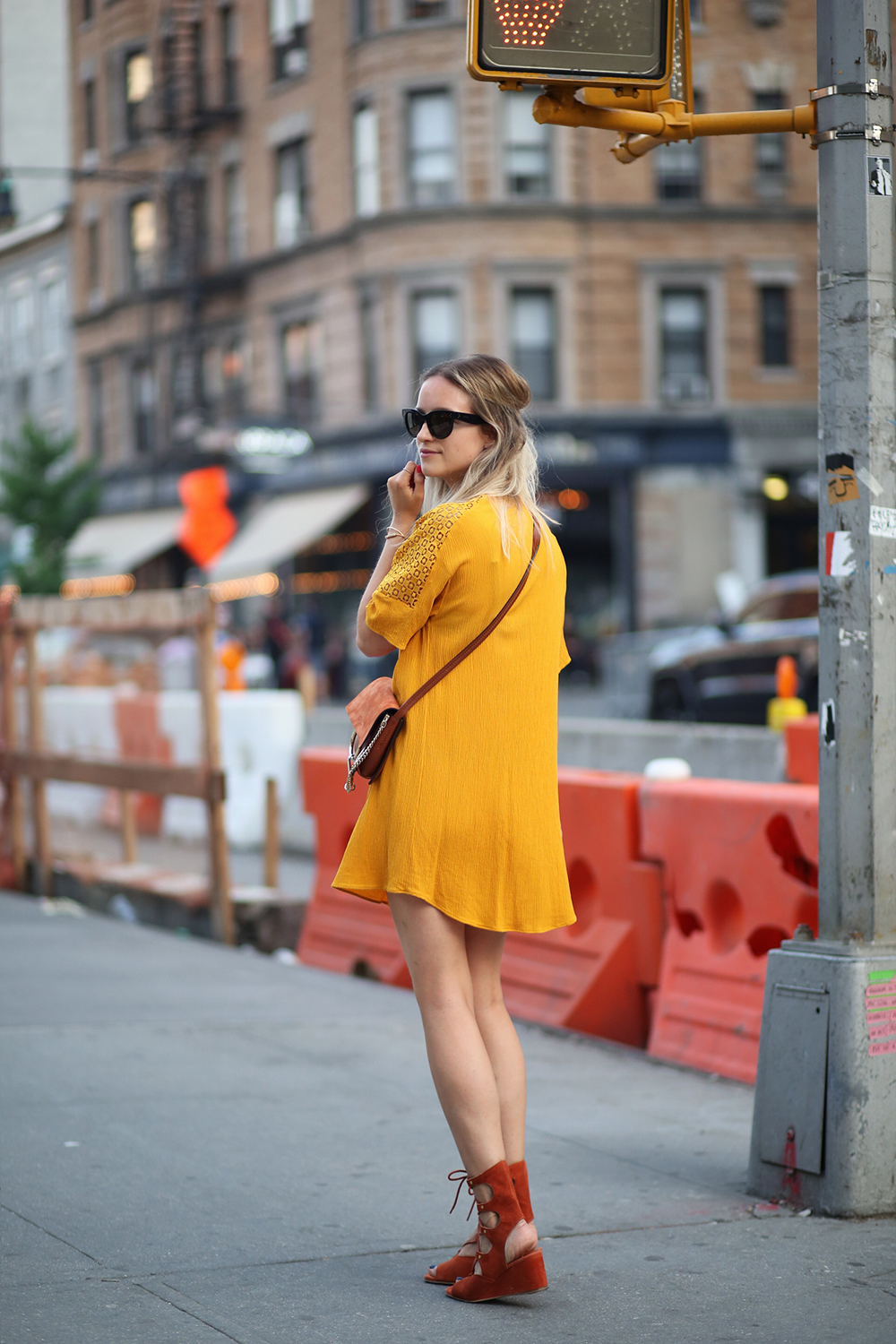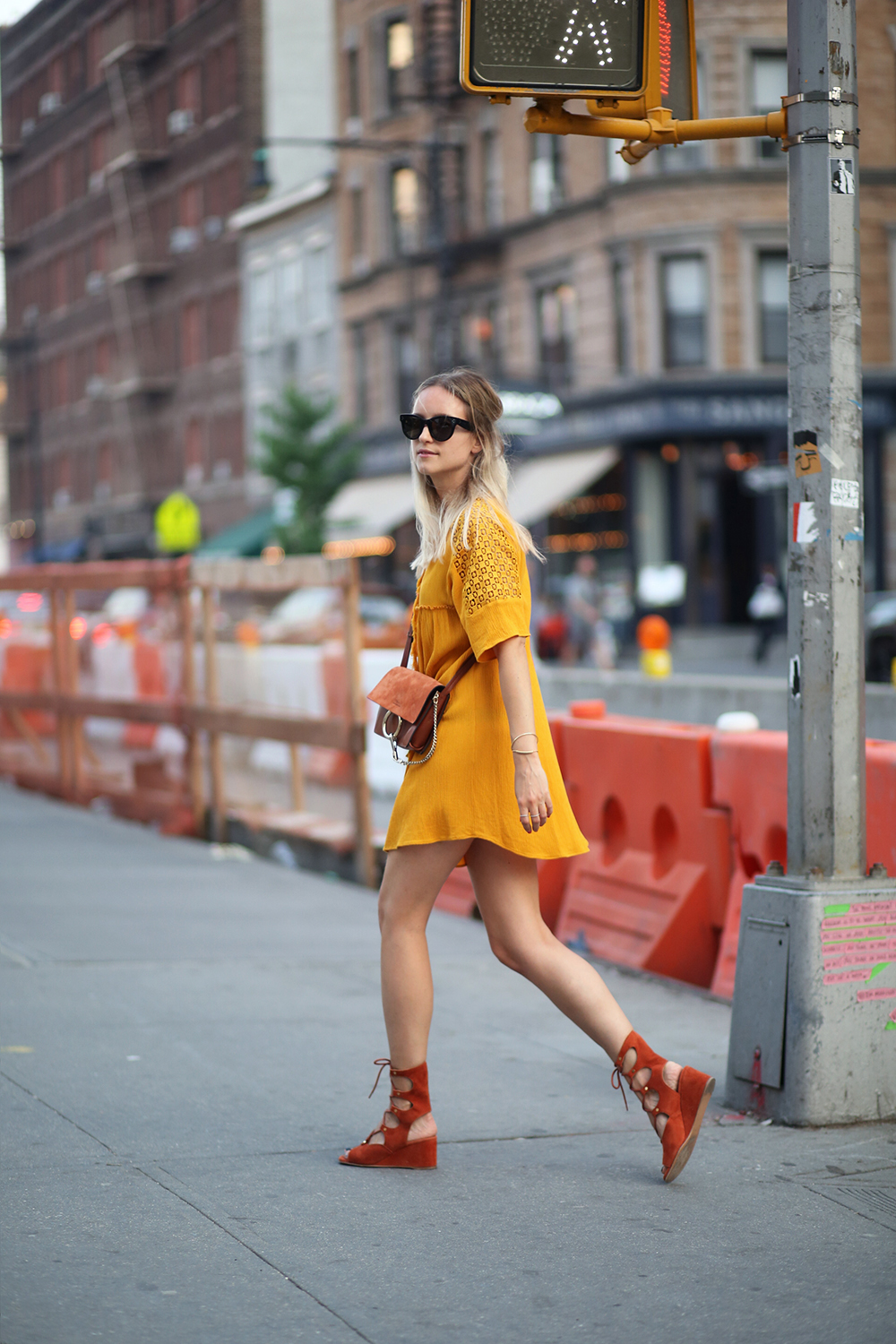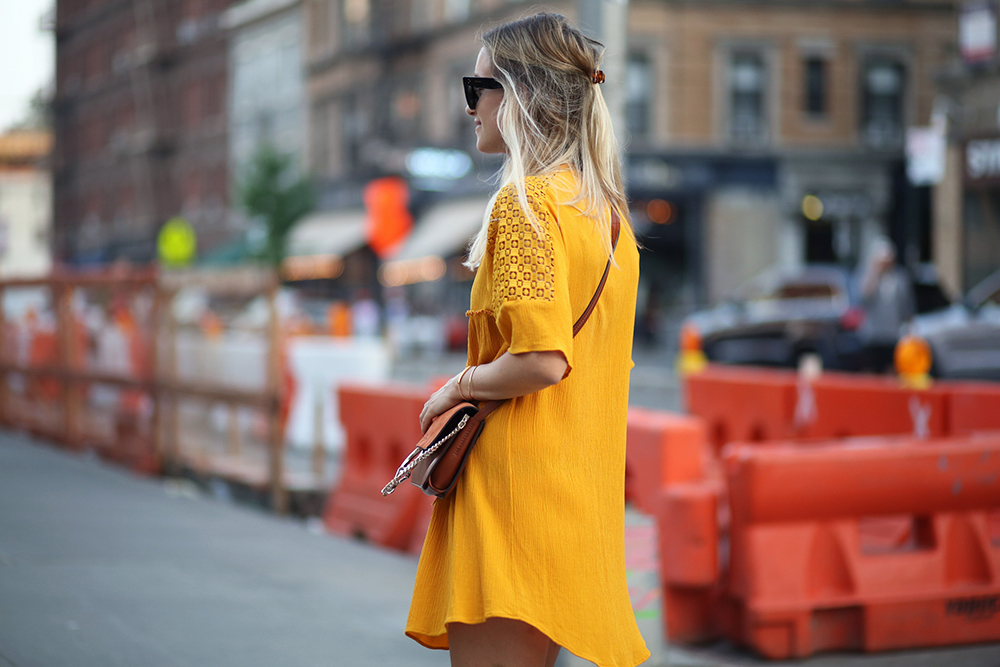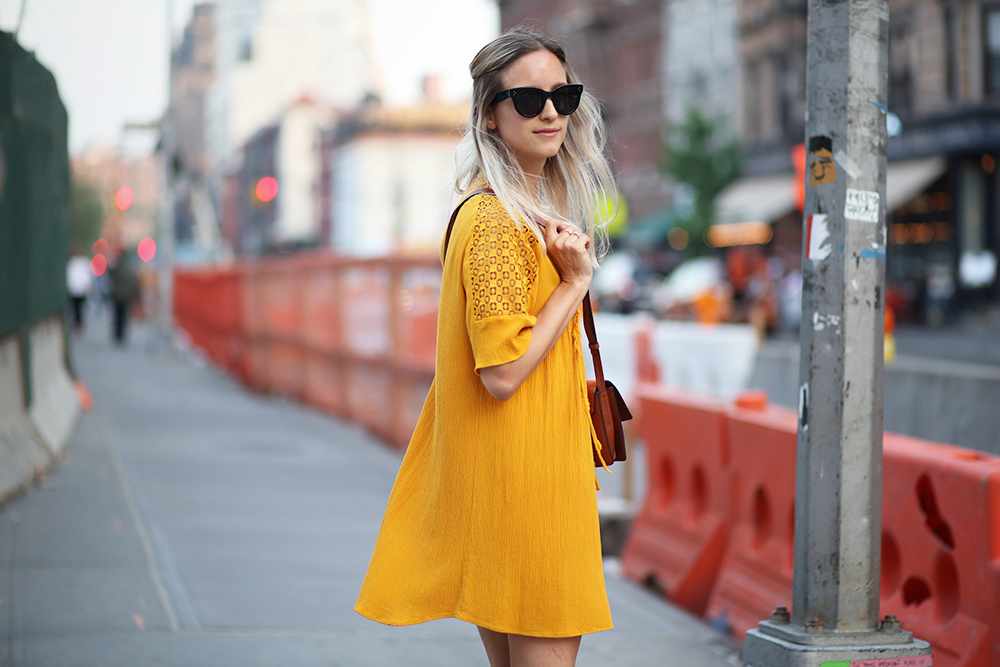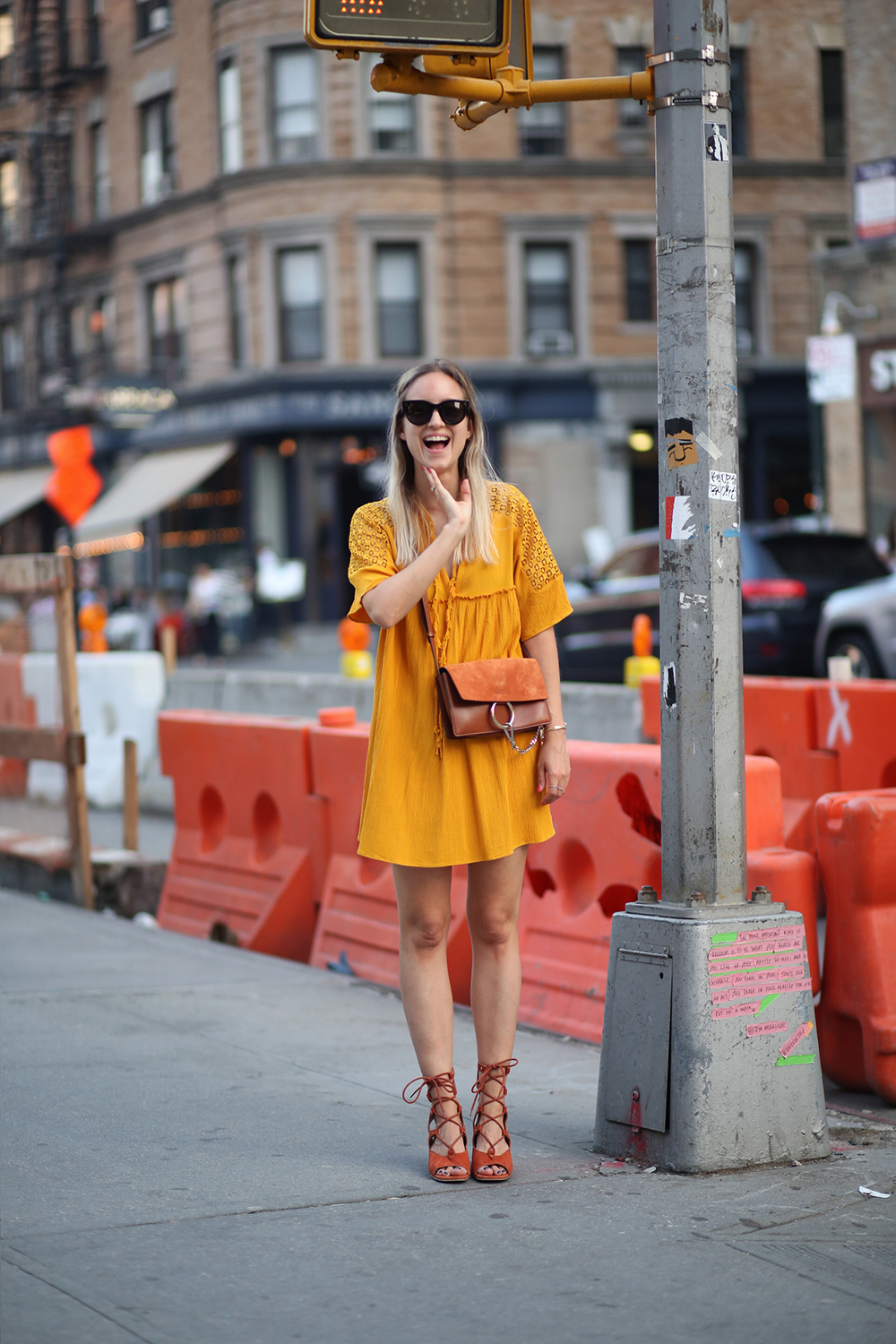 Zara dress // Chloe gladiator sandals // Chloe bag // Celine sunglasses.
Photos by Jeff Thibodeau

YOUR THOUGHTS
Highlighted