OFF-SHOULDER SEASON
Posted on May 15th 2015 by THEFASHIONGUITAR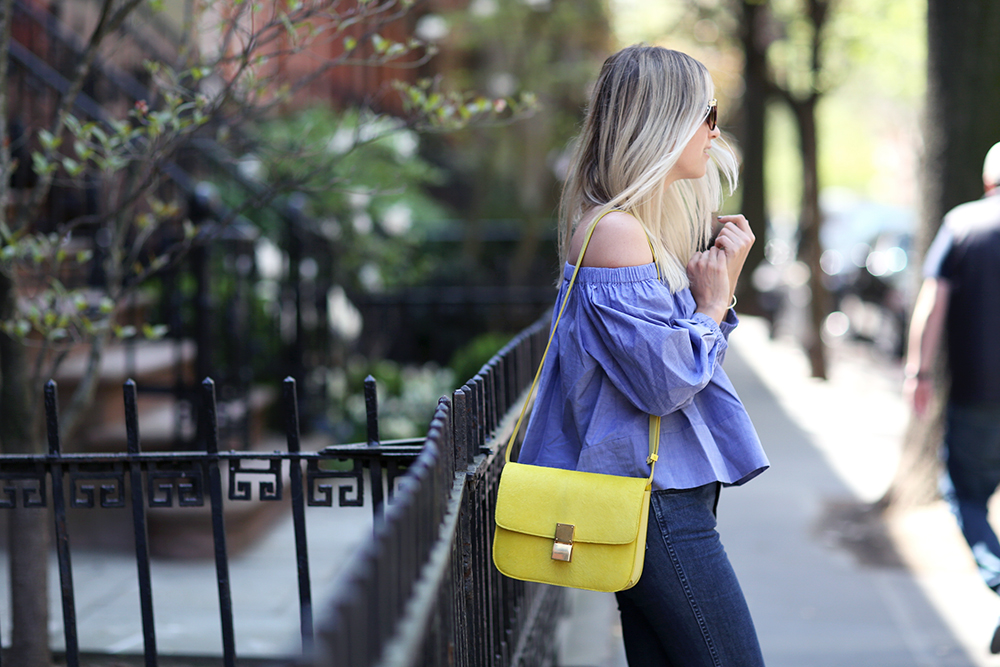 To everyone I love… If there was a way to extend my days, build in more hours, or even a few minutes more every morning, I would totally go for it and seize every extra second I could get. I used to have a very annoyed attitude towards people who always start their sentence with – after I asked how they were – "I'm sooo busy". Why so annoyed Charlotte? Well first of all because I think it's a stupid thing to say to a mother who runs her own business, and secondly, aren't we all busy somehow? Why would I care you are, I am too, and I'm not complaining about it either, am I? Or isn't it a complaint when those people tell me they are sooo busy? Is it simply a way to tell me the reason for their absence over the past weeks – as in, we didn't find a second to go for a drink. I don't mind, I get that.
But it's mainly because I'm annoyed with myself for not being able to do all the things I want to do and nurture all the relationship I want to nurture… I always start my day fresh, with a simple to-do list in my mind – I make those when I'm in the shower – and full of energy. However the minute I set one step down the stairs, my day turns out to be completely different from how I planned it. That's all right, I learned to accept that – kind of – since I had Stella and my blog turned into a full-grown business. Though it makes me sometimes feel more annoyed towards people who give me a shitty feeling when I turn out to be a shitty friend – for not nurturing our relationship well, and then I'm not even taking in consideration the time-difference with those who live in Europe, which doesn't help either.
My point is that I wish I could do it all; be the best friend I could be, while being the best mommy, wife, and business woman. Turns out I fail terribly. So here I am, sitting behind my laptop feeling such a bad friend, cause fact is, this is always the part that comes last… Not because I don't love the people close to me, but just for the simple fact that "I'm sooo busy".
Today's bare shoulders are not only proving summer had officially kicked-off in New York, it's more of a metaphor to me in letting the pressure slip off my shoulders. I'm working on my super powers to being able to also tick the "friend box" as best as possible too, but until then I need to get the pressure off. I love the people around me deeply, and I rest in the idea that true friends know…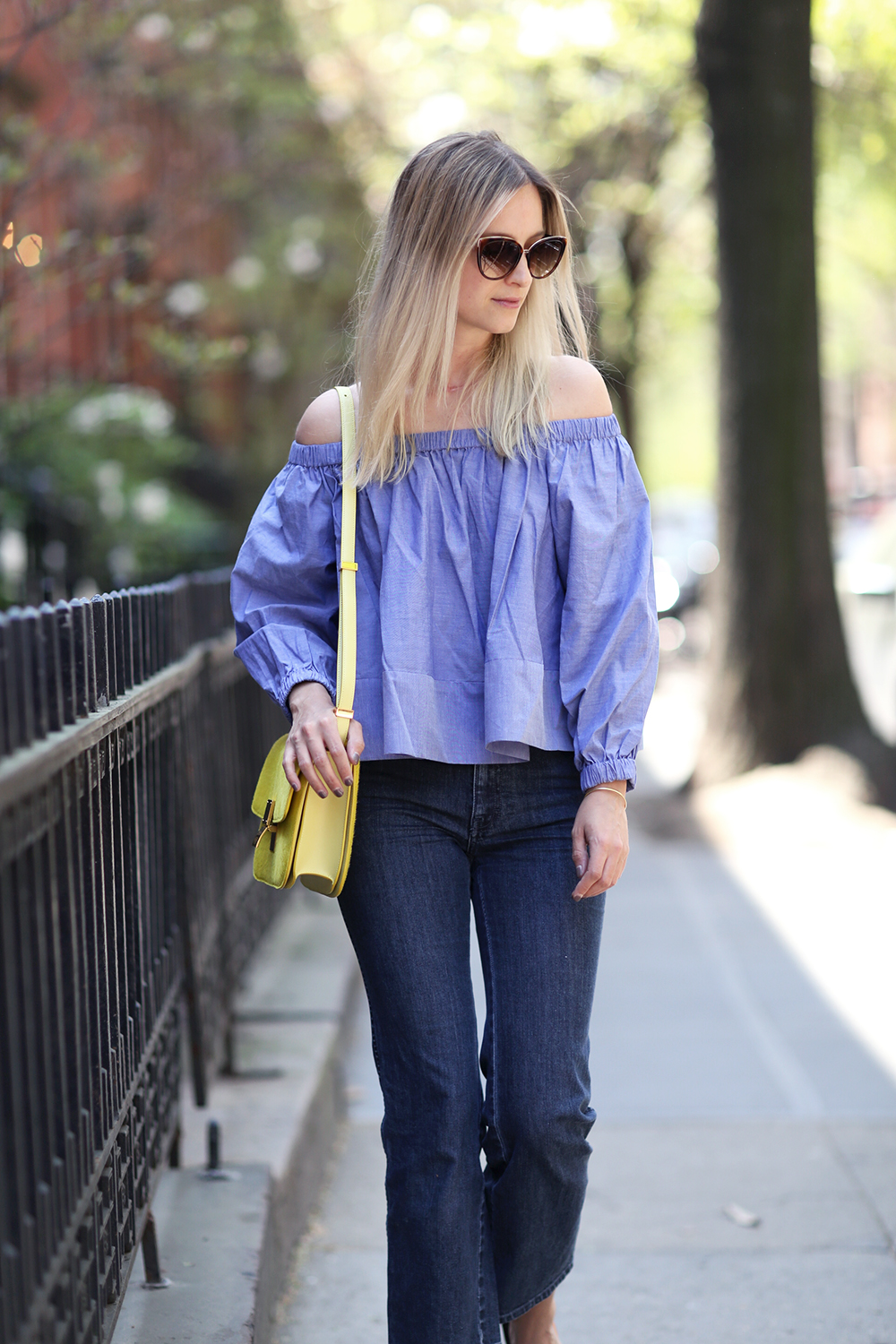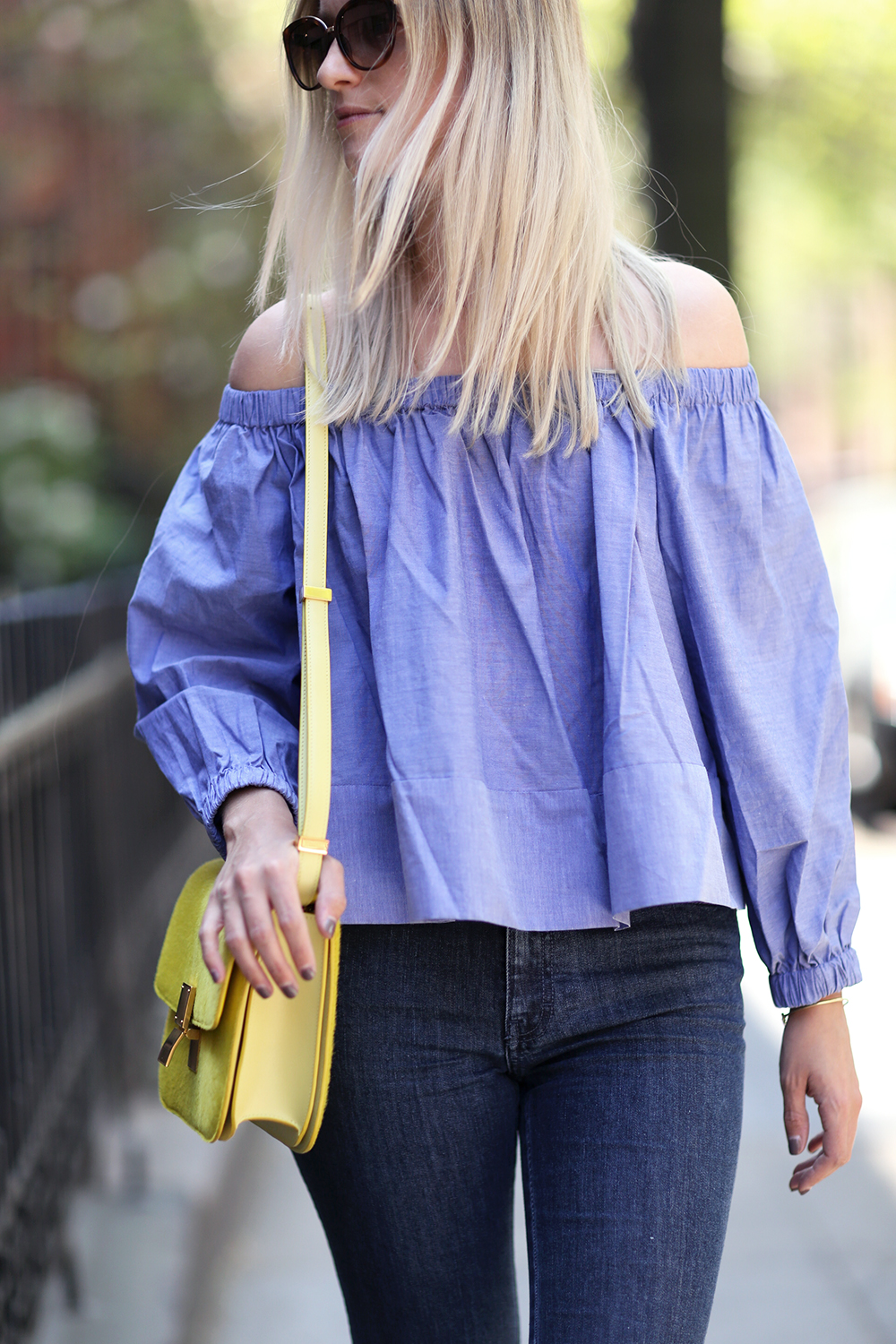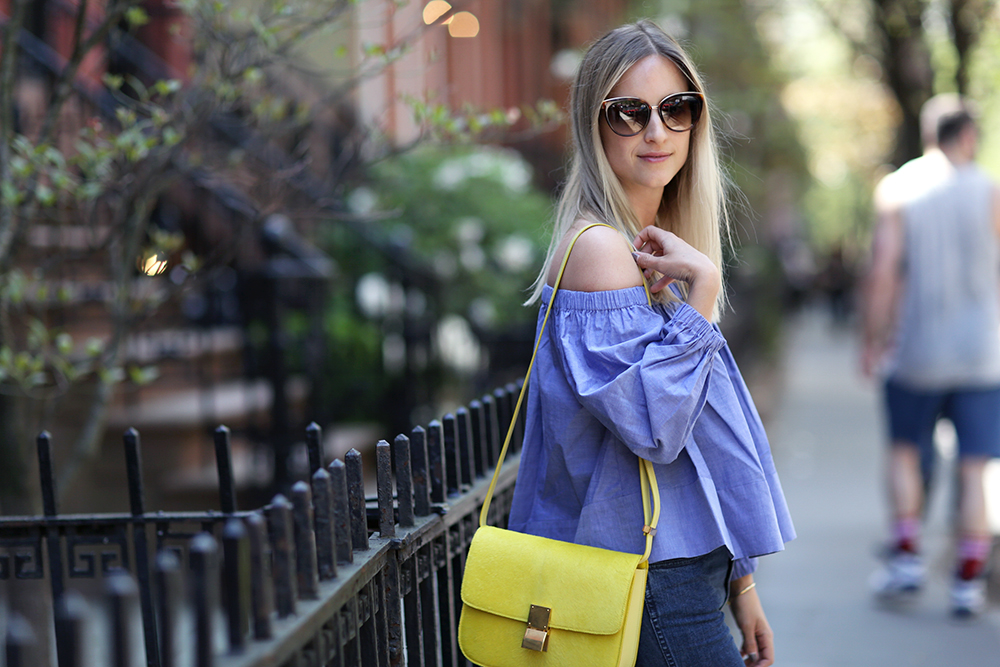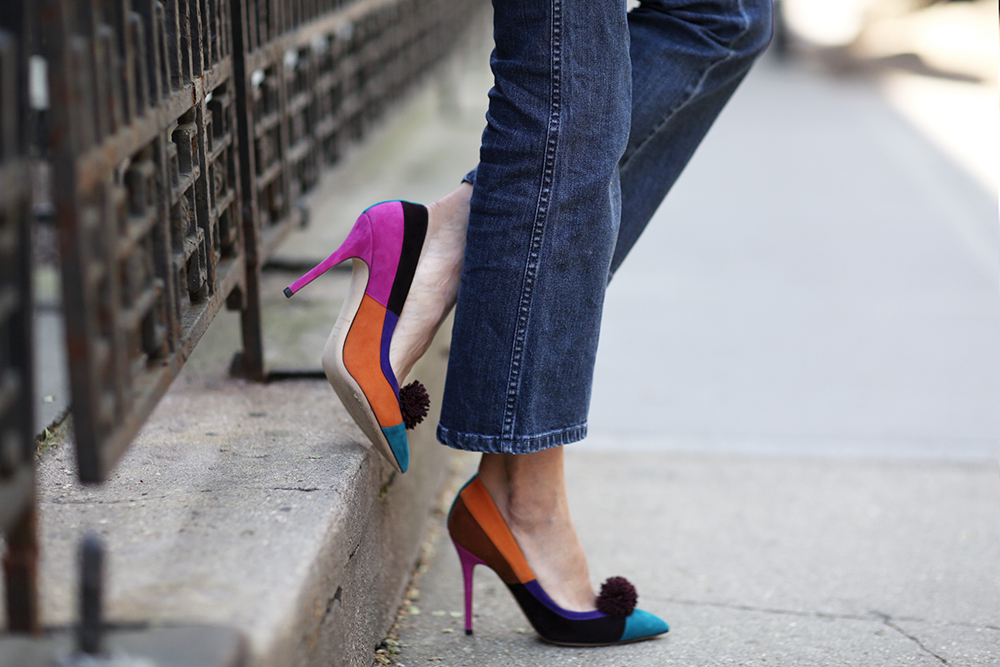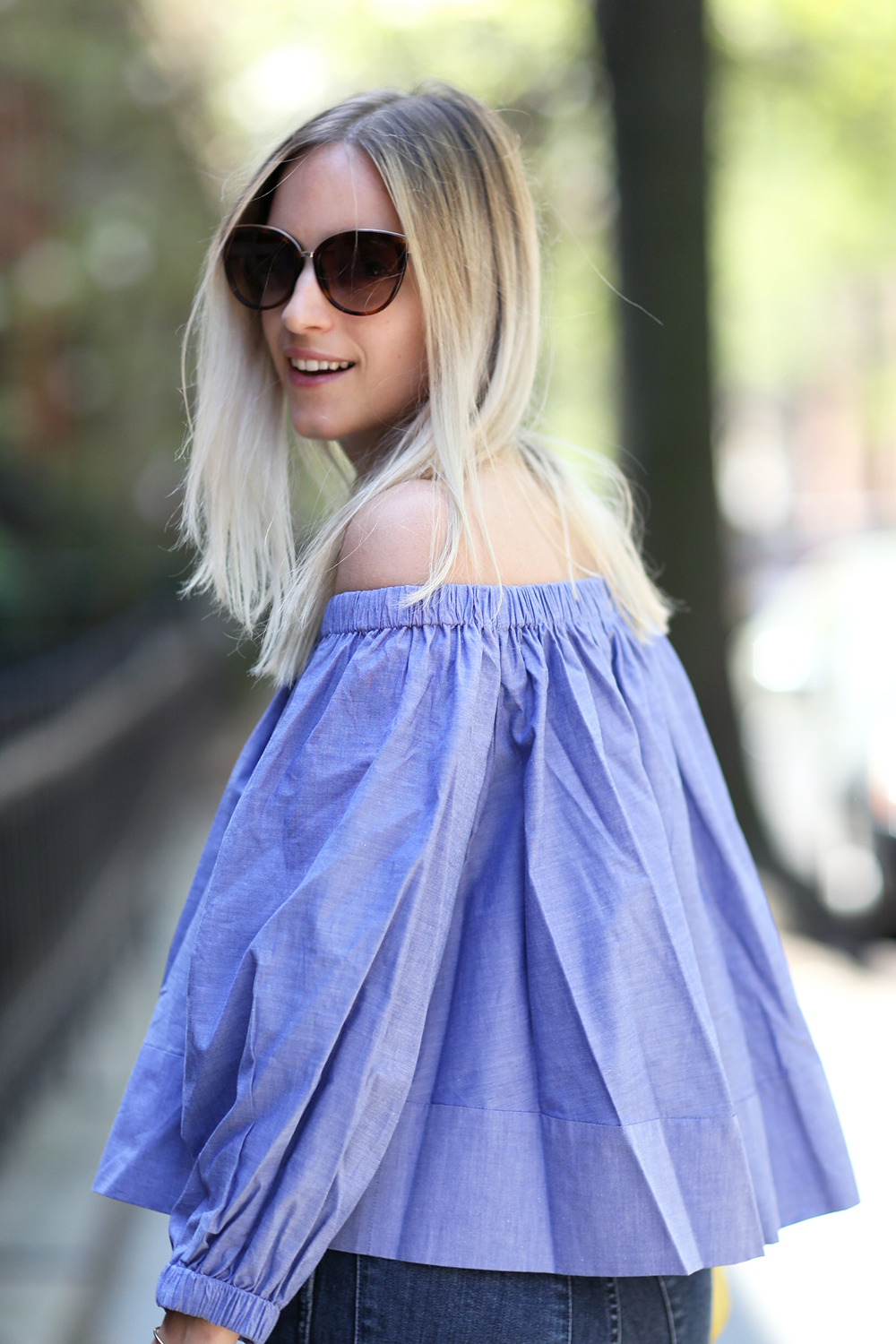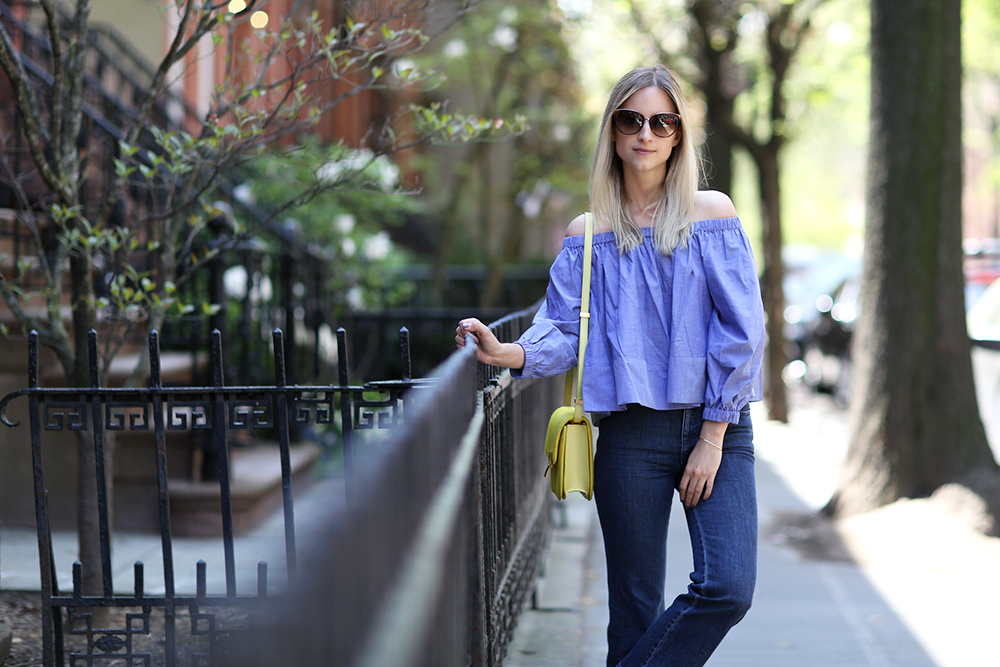 Cynthia Rowley off-shoulder top // Stella McCartney cropped jeans // Brian Atwood heels // Celine box bag // Jimmy Choo sunglasses.
Photos by Jeff Thibodeau

YOUR THOUGHTS
Highlighted