FEEL THE LOVE, AND OTHER THINGS ON MY MIND
Posted on August 3rd 2017 by THEFASHIONGUITAR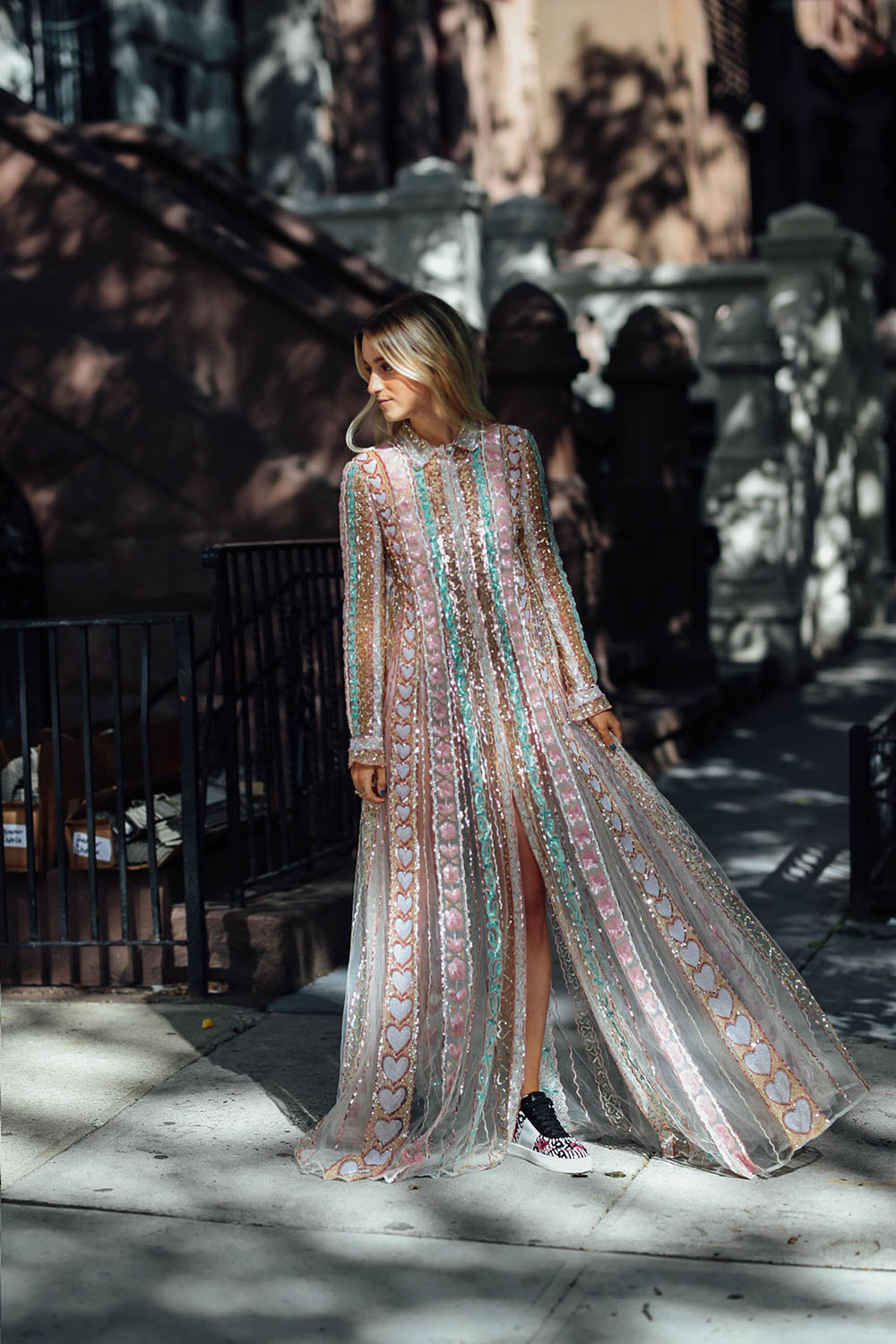 It feels ages ago since we've talked and I'm sorry for that… It all started with a weekend of non-stop work & fun, my mother visiting – which is actually the most helpful situation right now, since we still didn't find a new nanny – my kids getting their follow-up vaccinations – they did so good though – my own medication that changed, and of course, business as usual! There literally has been no time to sit down and process all of it, let alone write about it! Soooooo…. imagine how much there is going on in my mind, then x 1000 and plus having no idea where to start telling you the ins and outs. But I'm going to give it a try, starting with how much I LOVE this Valentino Pre-Fall 2017 dress. I mean, there's never a moment I don't enjoy wearing these kind of insane pieces, but there's always moments that beat others. This was one of them. Though, the struggle – the never-ending one – of being able to walk in it, whilst wearing sneakers, was real! Very real…
Knowing me, you know I love sneakers and dresses more than I love my morning coffee, however – in this case, with all that delicacy covering my body – I would have picked a pair of shoes that kept the dress a little off the floor. However, reason I was wearing this insanely beautiful dress and sneakers together, is the love for the exclusive pieces for Bergdorfs – e.g. these sneakers, and this bag! I had a hard time retrieving the dress, but some different options are listed below!
Other struggles discussed soon, I have to check out for now and rest-up a little more than I usually need after a busy week(end)…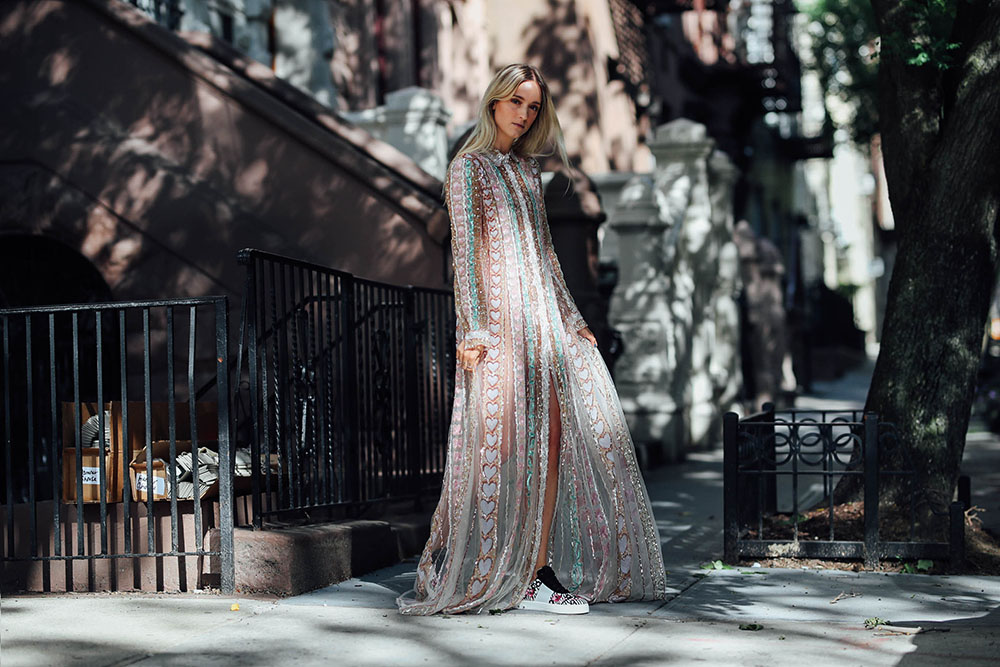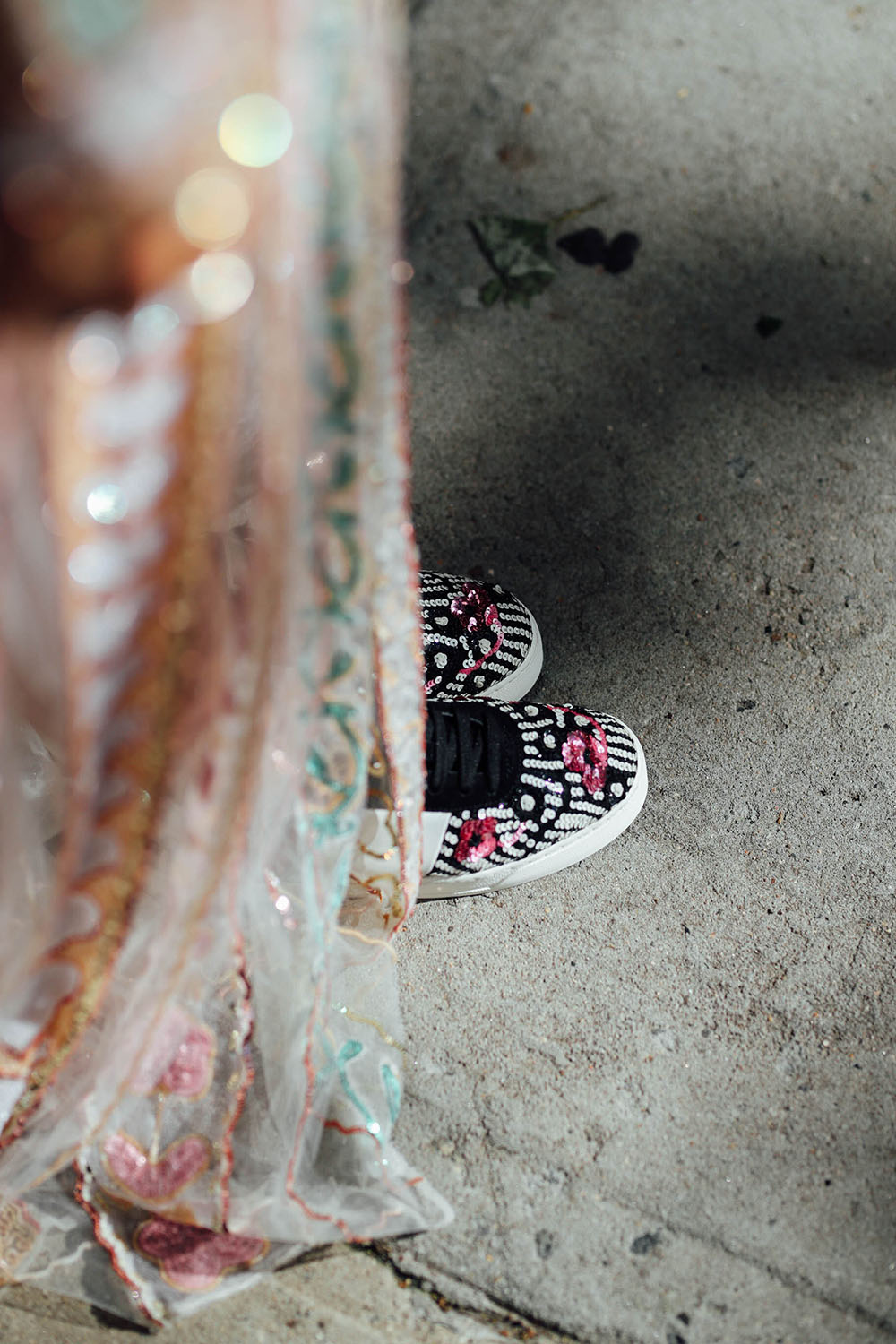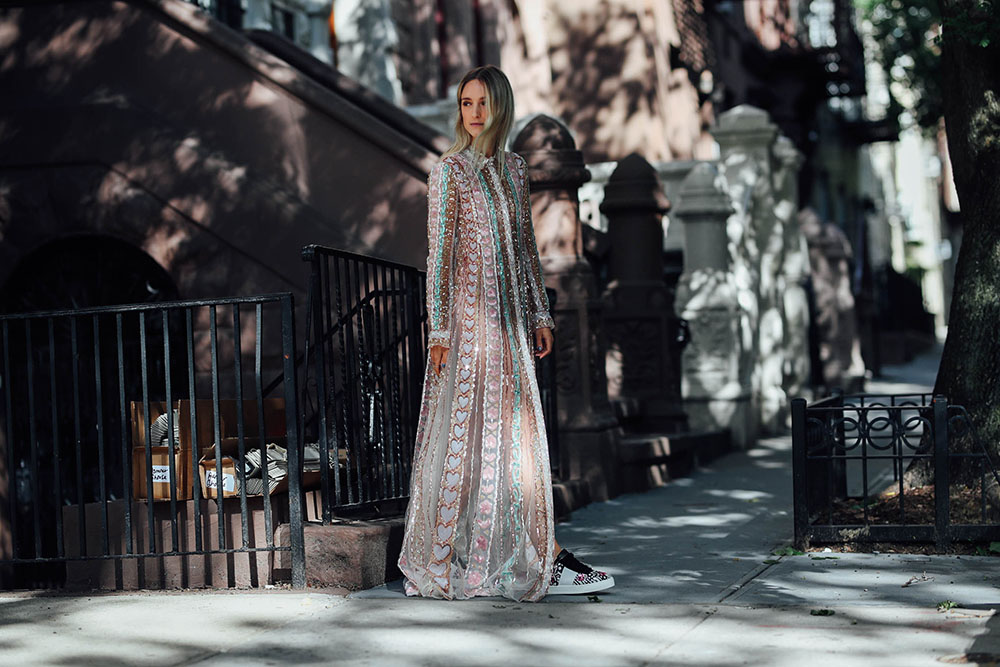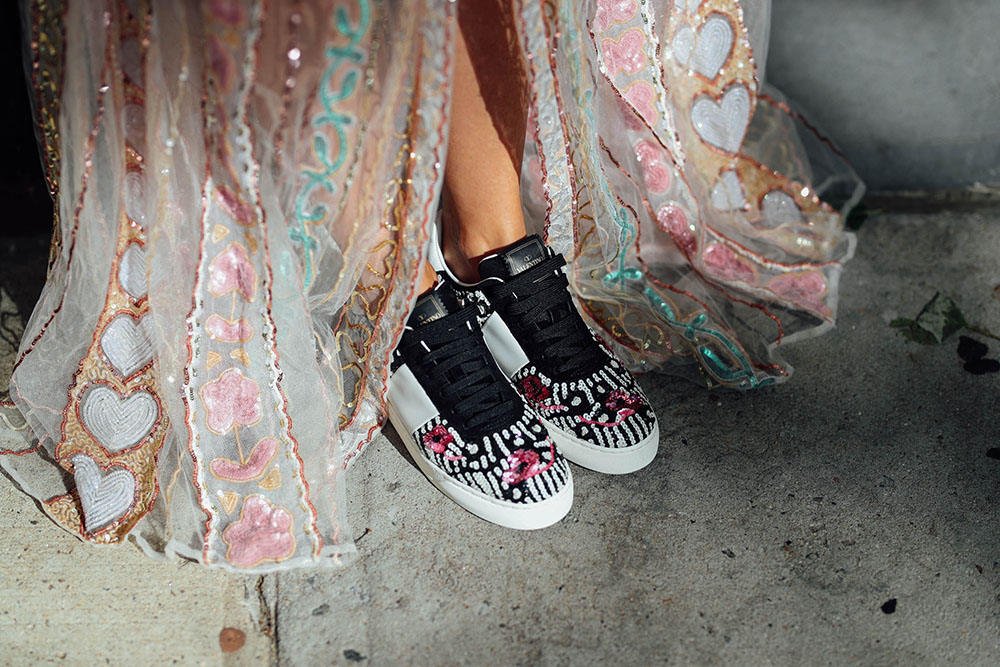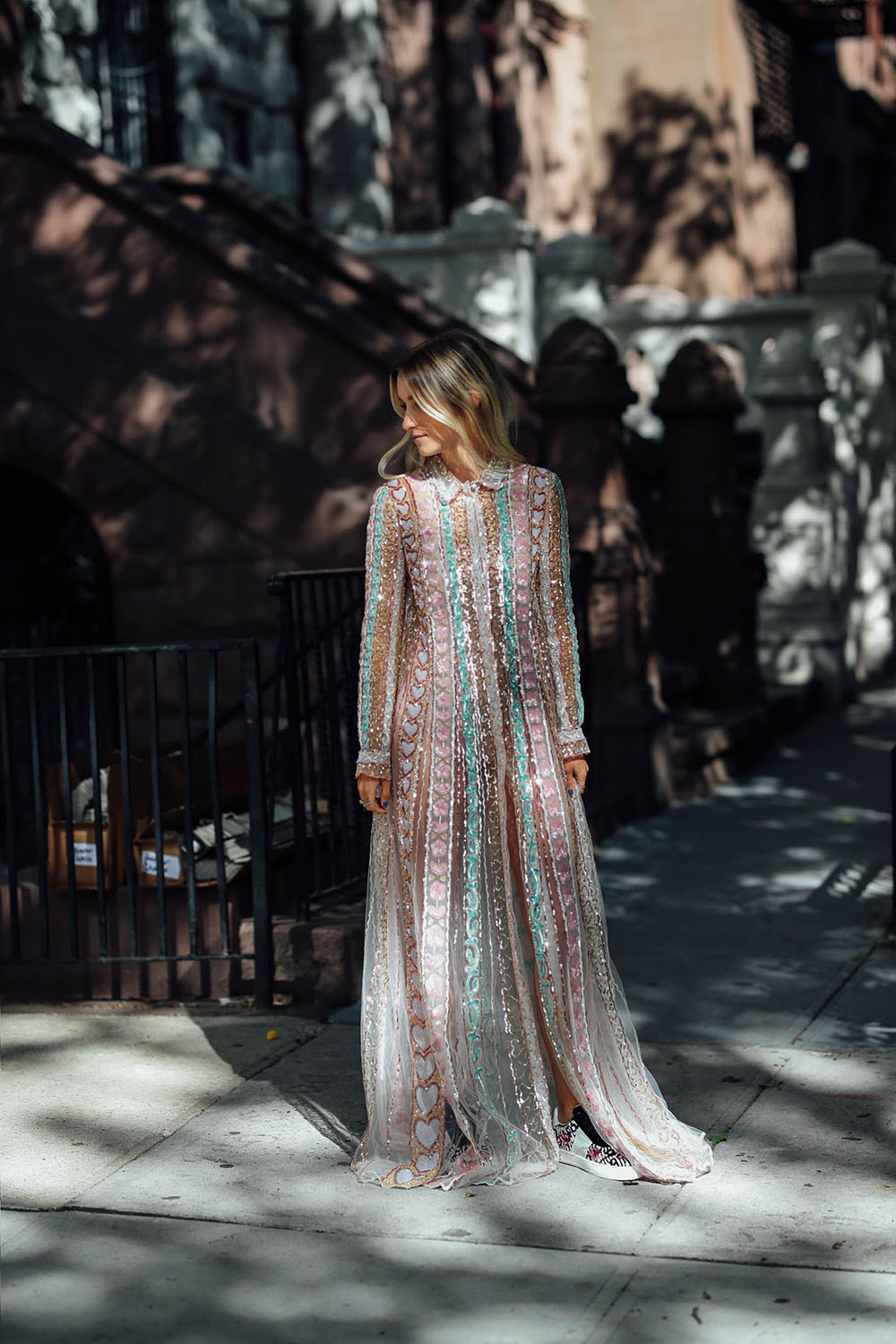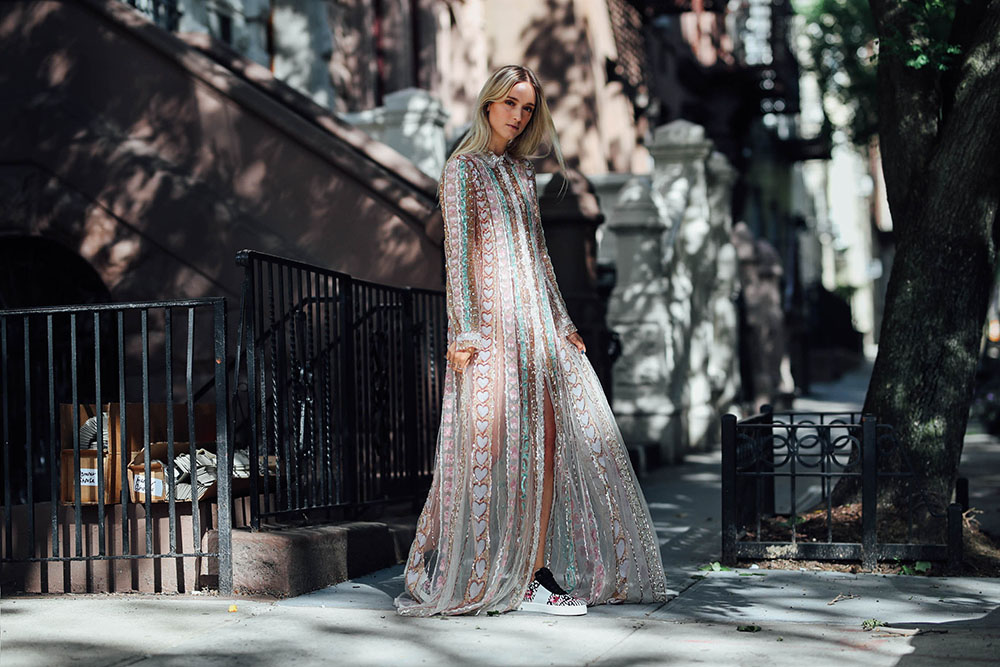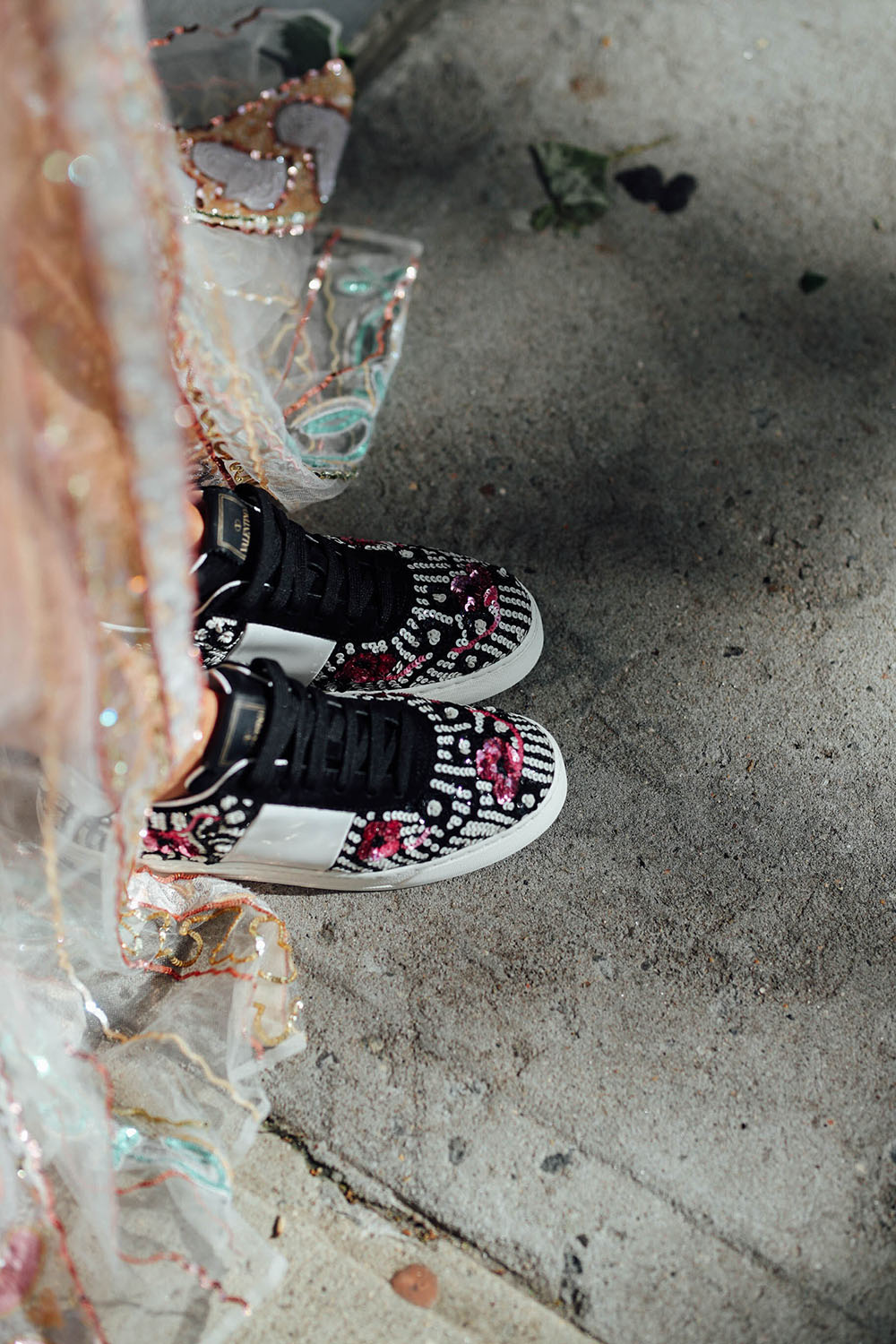 Valentino dress | Valentino sneakers.
Photos by Jeff Thibodeau
YOUR THOUGHTS
Highlighted