IT'S A FLORAL STORY
Posted on July 27th 2017 by THEFASHIONGUITAR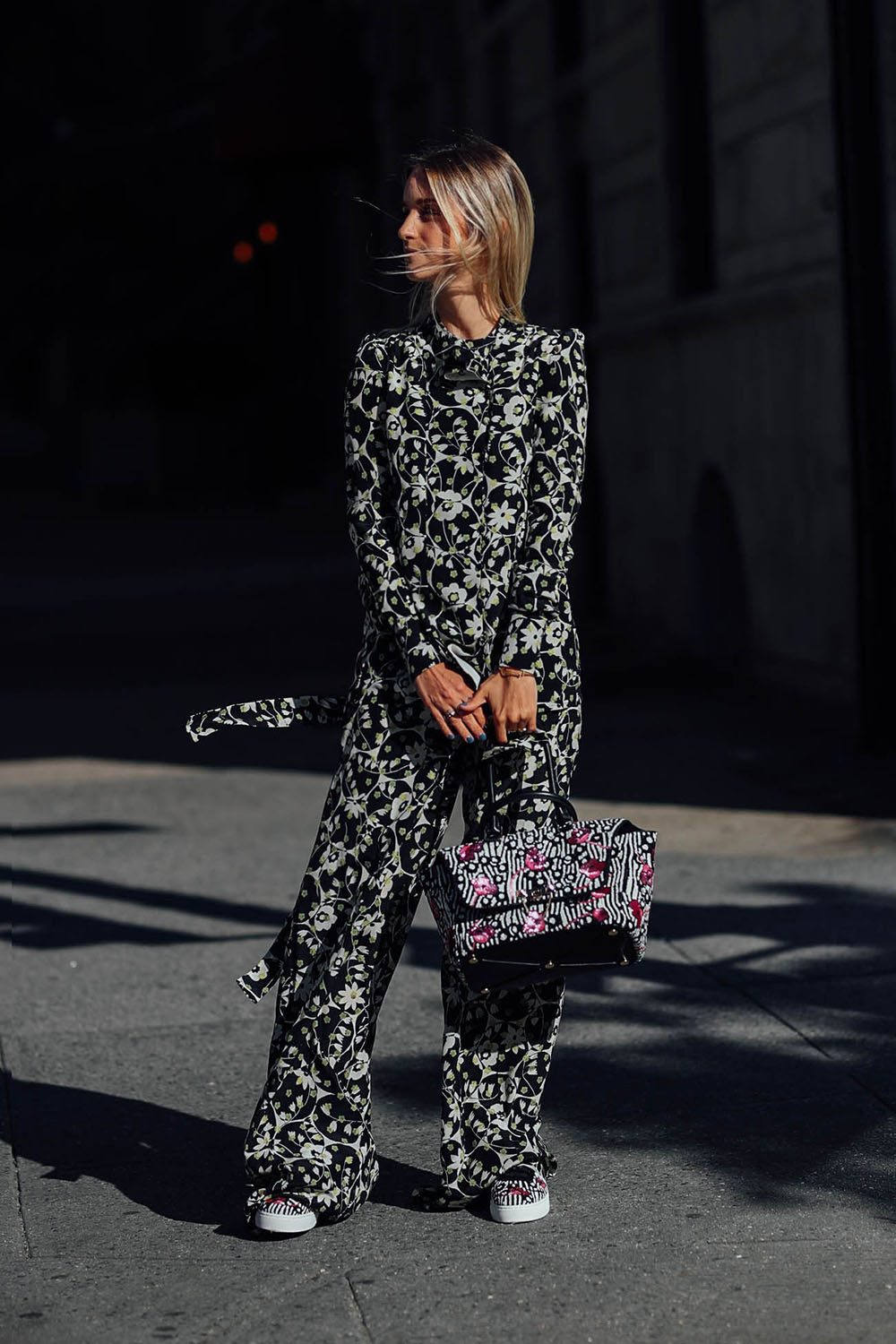 At first sight this very much looks like one of those "dark romance" stories, but don't let the late afternoon light fool you… Isn't it amazing how the floral print pops against the dark background – which was basically just a perfect play of light at the time we shot this. Truth is, shooting during the summer is hard. Not only because it's most of the time too warm to wear anything else than Dolce bustiers, or go outside of the AC at all, but also because the light is TERRIBLE to work with. There is almost no way around it; harsh shadowing on the face, shiny forehead, and over exposed backdrops… BUT, when you play it by the rules and stick to the "golden hours" – which as you can see doesn't mean the light is yellow, it means the right time to get beautiful images – you get THE BEST shots!!
Needless to say, I'm not showing you this look only because I love how the photos turned out, what I truly wanted is to make my point about wearing floral silky suits, matching sneakers, and/or clashing bags. My love for colors and prints is growing bigger, and I'm here to show you that so much is possible, but it's all about the right balance…
So here it is: Pier Paolo Piccioli making the perfect Valentino Fall 2017 floral suit. As with all mixing of patterns and prints, it truly is 100% about a certain balance. I have still not found the exact formula to success, because every time I'm mixing new patterns and prints, I get new insights on what works and what doesn't, but I believe it's mostly an underbelly feeling. You know it when it's right, and you know when it's not – and in case you don't, ask me! I admit that on first sight, I didn't exactly fall in love with this mix. However, when I put it on, I fell hard… not literally of course – although that could have happened too, considering the length of this pants, the sample, was made for VERY long model legs, and not even wearing some sort of heels with it – but fallen with the mix of beautiful craziness. It is a mix we wouldn't have though about, would we? Well, here is proof that it can work. It has to be "your thing" of course, but you know me, I'm all about that "surprise factor". It makes everything so much more fun!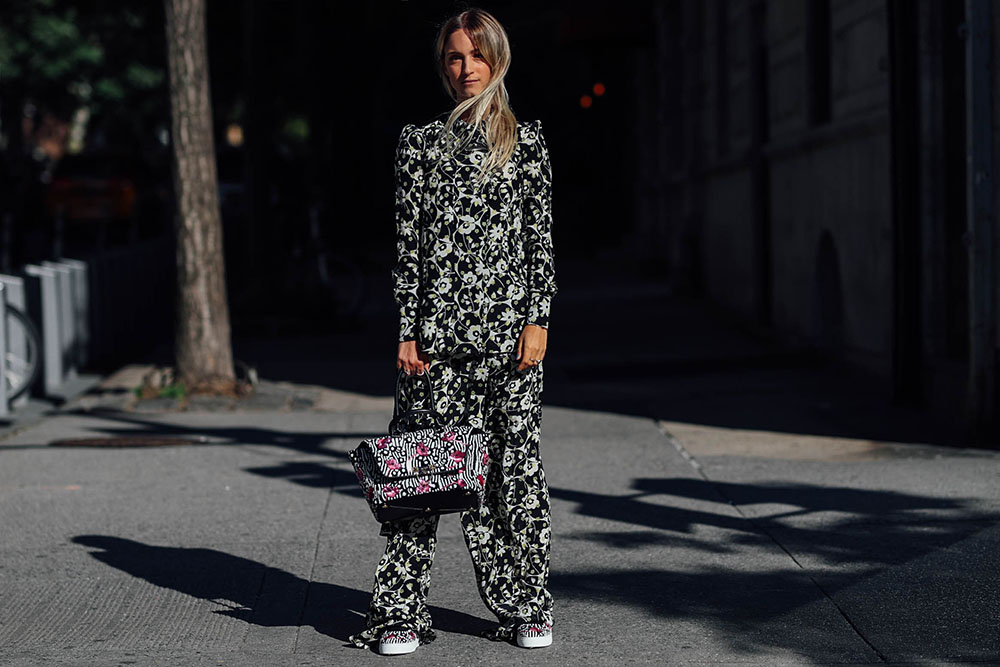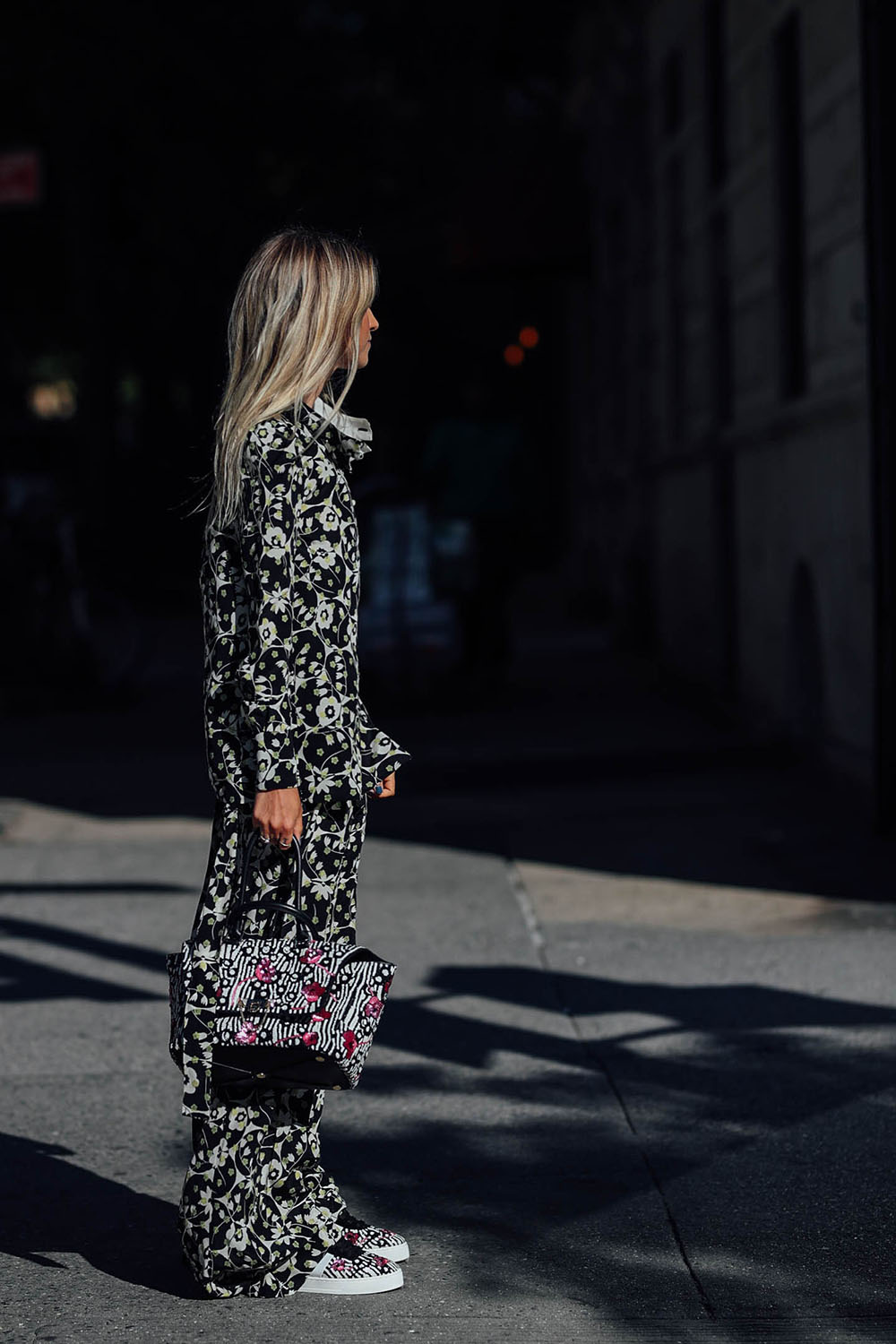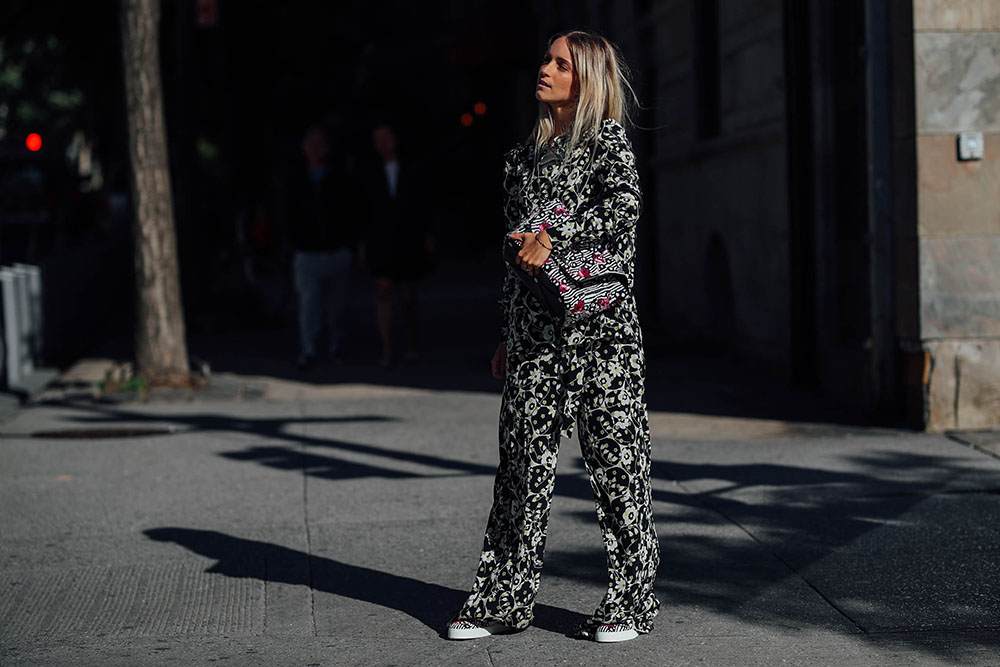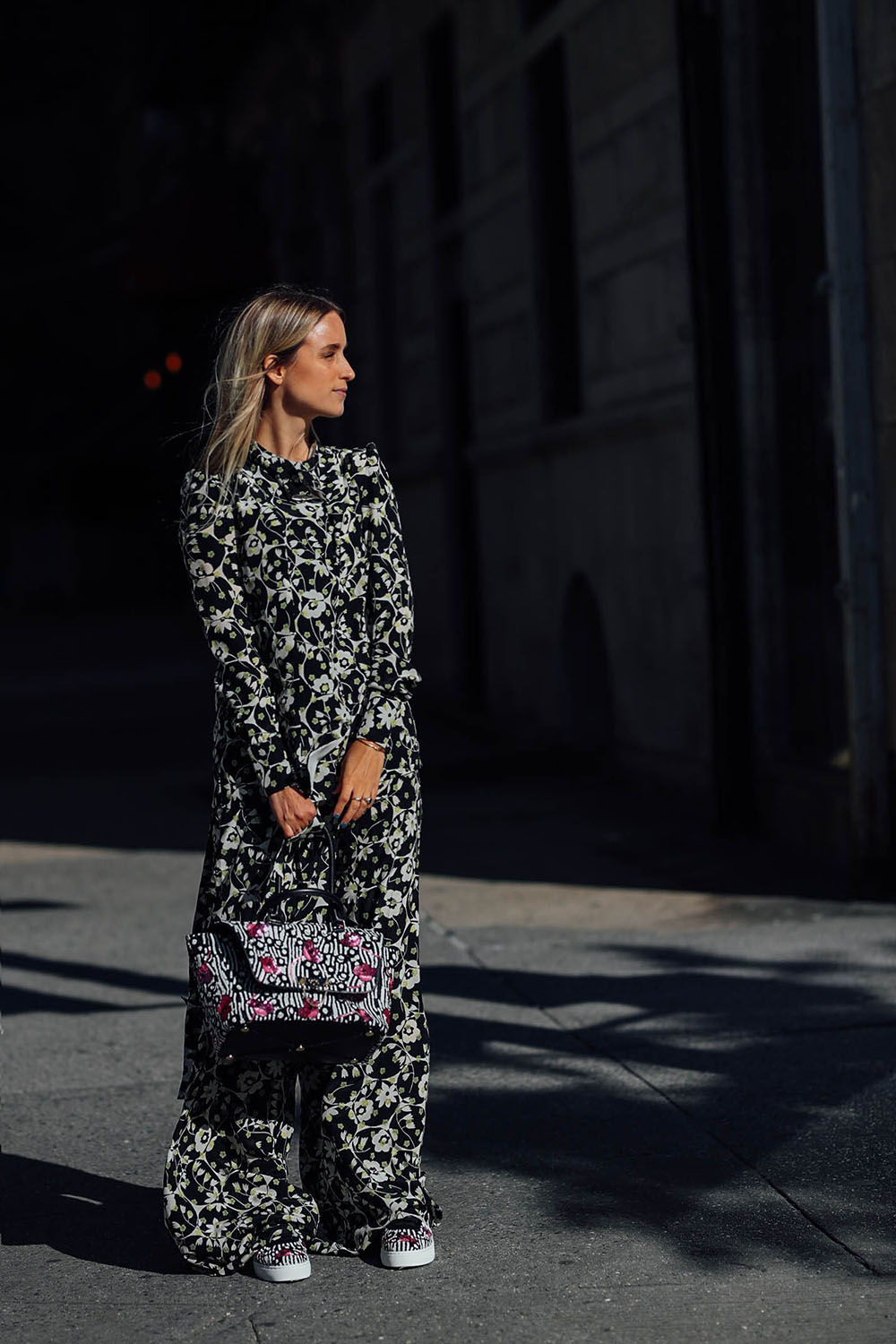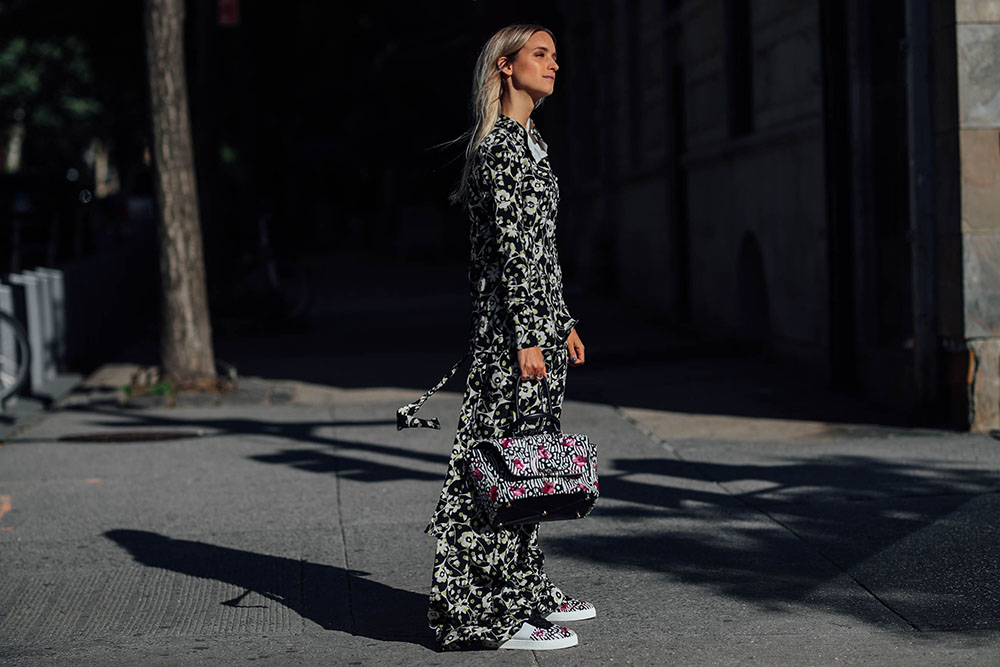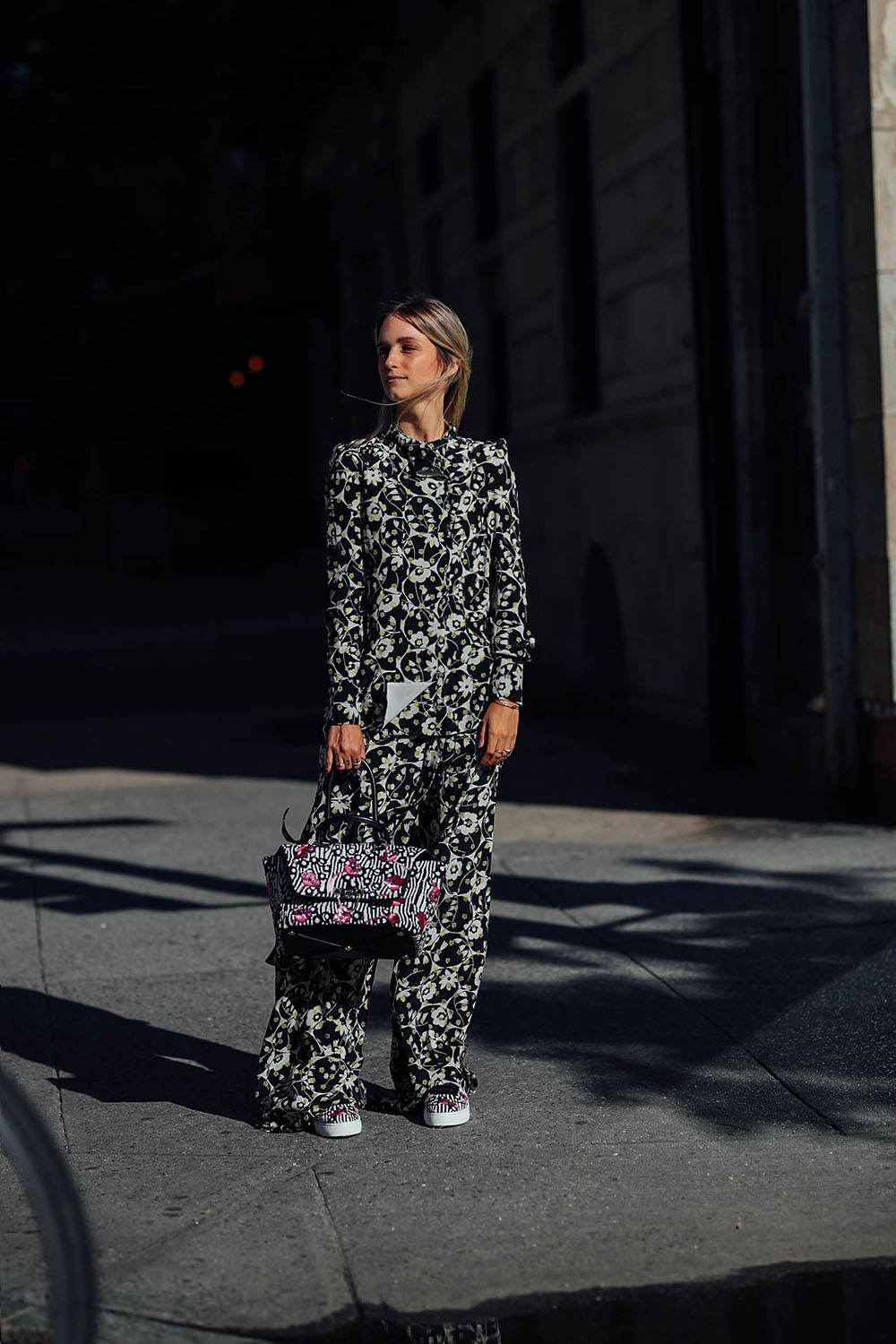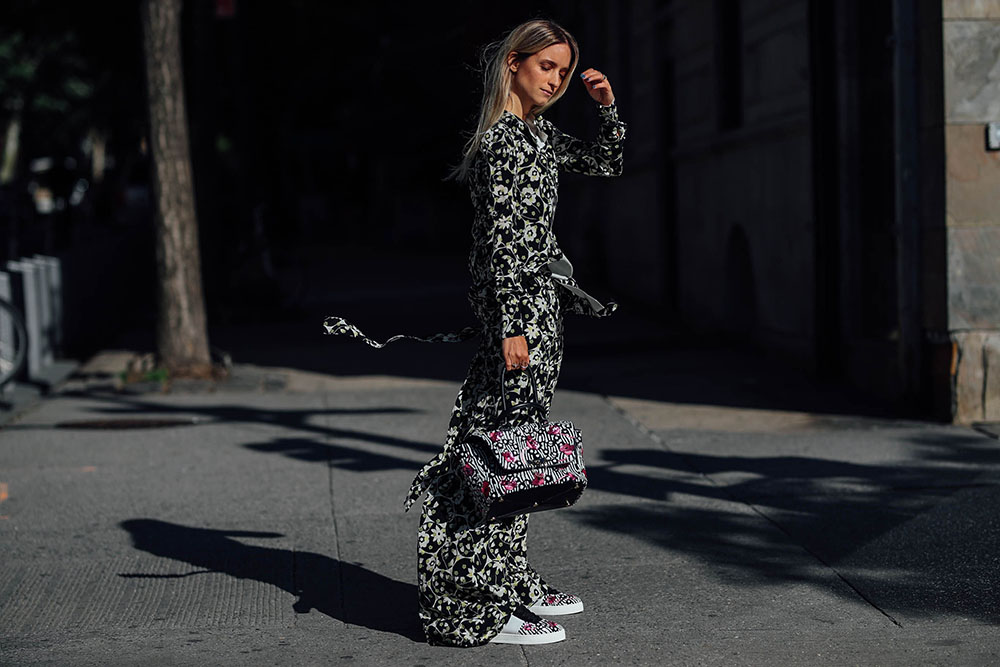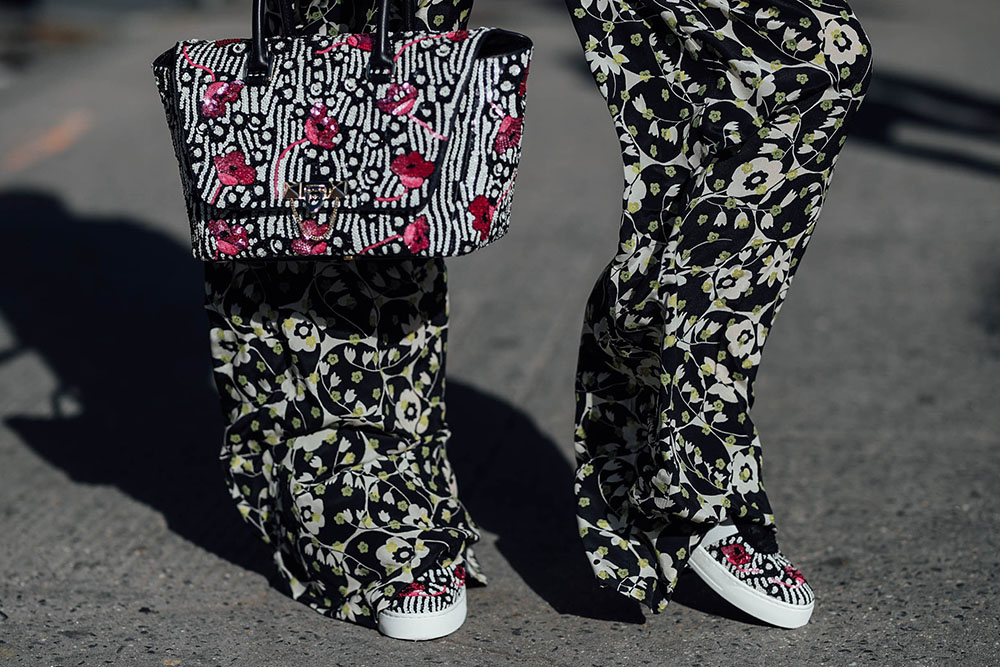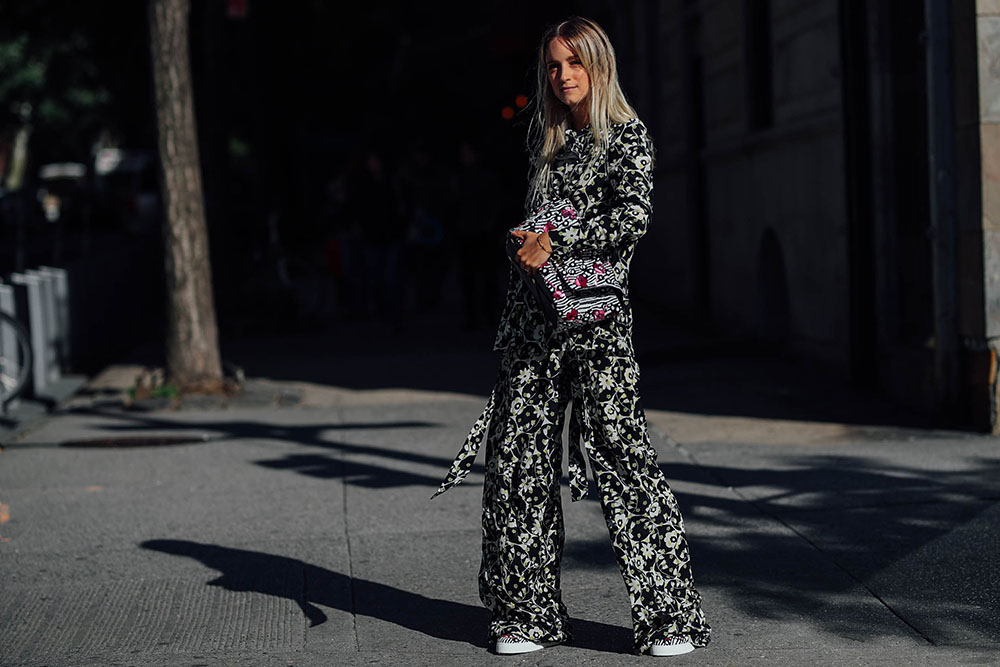 Valentino pants | Valentino shirt | Valentino bag | Valentino sneakers.



Photos by Jeff Thibodeau
YOUR THOUGHTS
Highlighted