1 PAIR OF PANTS, 2 LOOKS: FROM CASUAL DAYTIME TO THE ULTIMATE WEDDING GUEST
Posted on July 18th 2017 by THEFASHIONGUITAR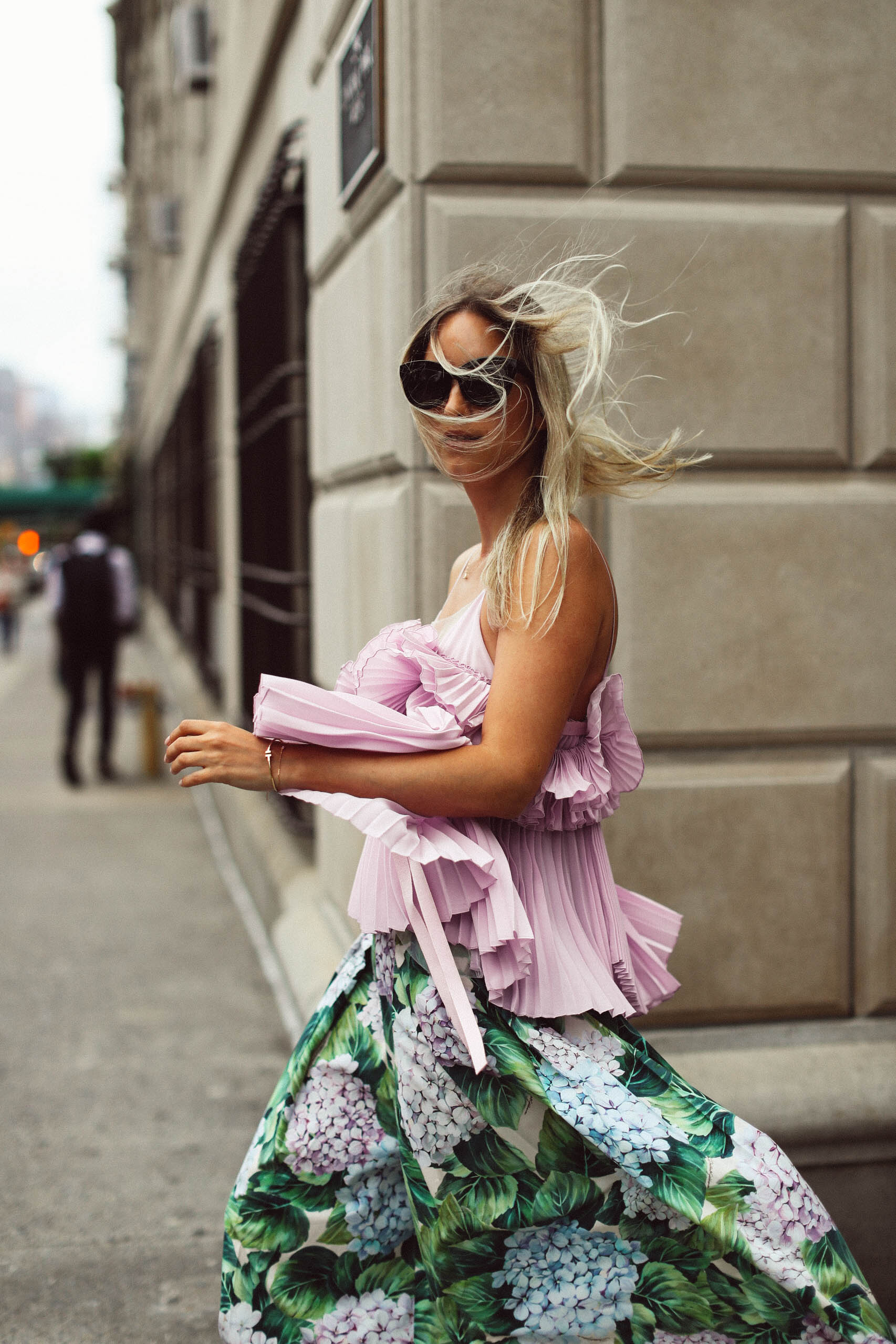 A print for a late summer weddings in the countryside, just right for when the golden hour hits, sundown perfection. Or simply to stand out in the office on a gloomy summer day. No matter where to, you wear this pair of Dolce & Gabbana pants, you will lighten up the room. And we've talked about this before, you know where I stand when it comes to colors and patterns; it can be a deal breaker.
However this one is a deal maker. Every season Dolce has one or two prints I'm completely obsessed with – apart from their "Dolce Vita" lace dresses which give you all those extra feminine vibes. Last year it was the Portofino inspired print that made me mad for them, and this season it's the pasta collection and the Ortensia print that was love at first side.
And to make most of this lovely pair of Ortensia printed pants, I challenged myself to style it a couple different ways so it won't end up in my closet too soon. As we all know, prints can be tricky there… once you've worn it, you need to give it some time until you wear it again. You don't want to be "the girl with the Ortensia printed pants". Unless you style it completely different… which is the case here today.
LOOK 1 is a casual office look that won't let you walk around unnoticed. A simple tee that's just casual enough, yet not compromising on the level of sophistication. The sneakers were a no-brainer. By now, you know this is my off-duty style.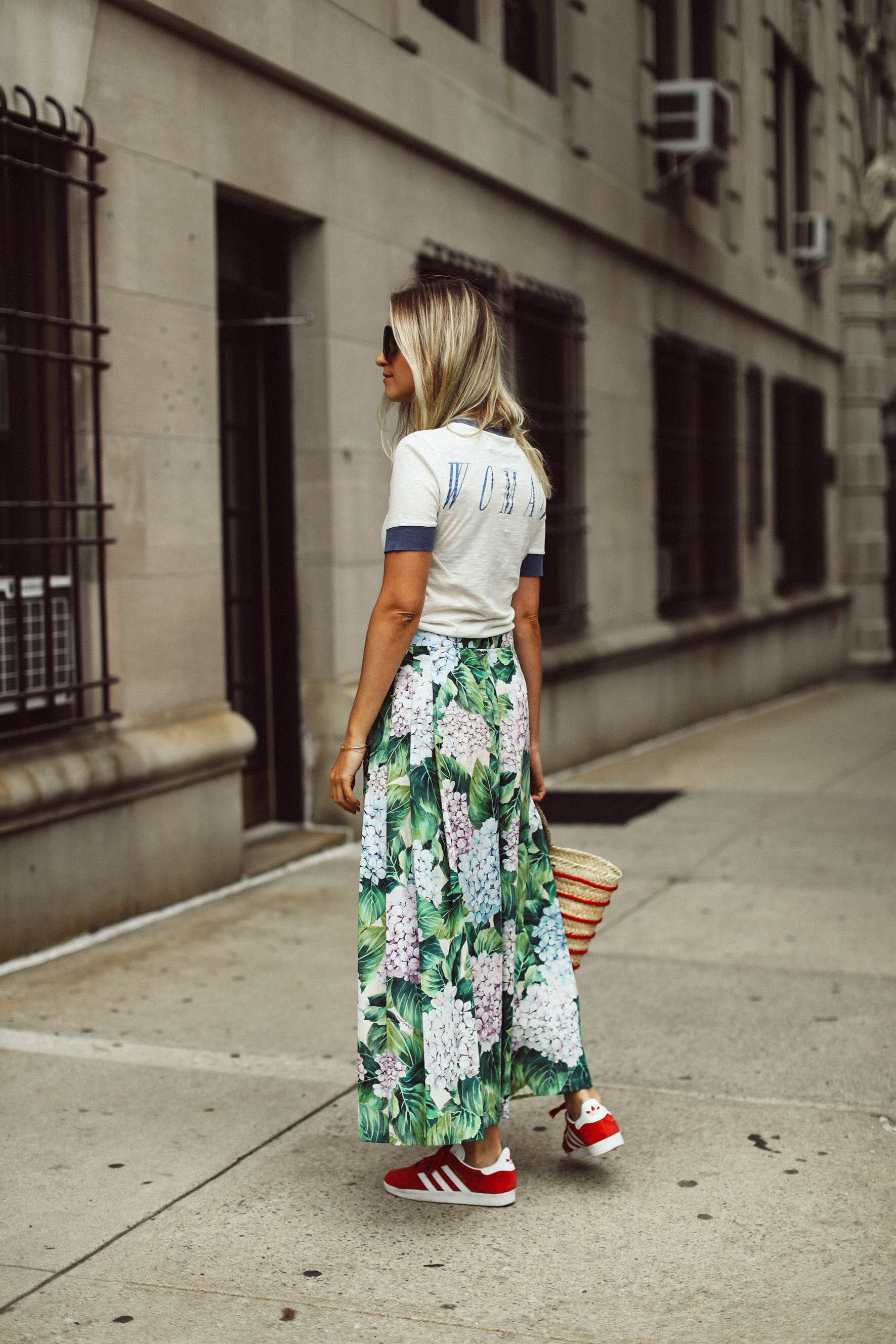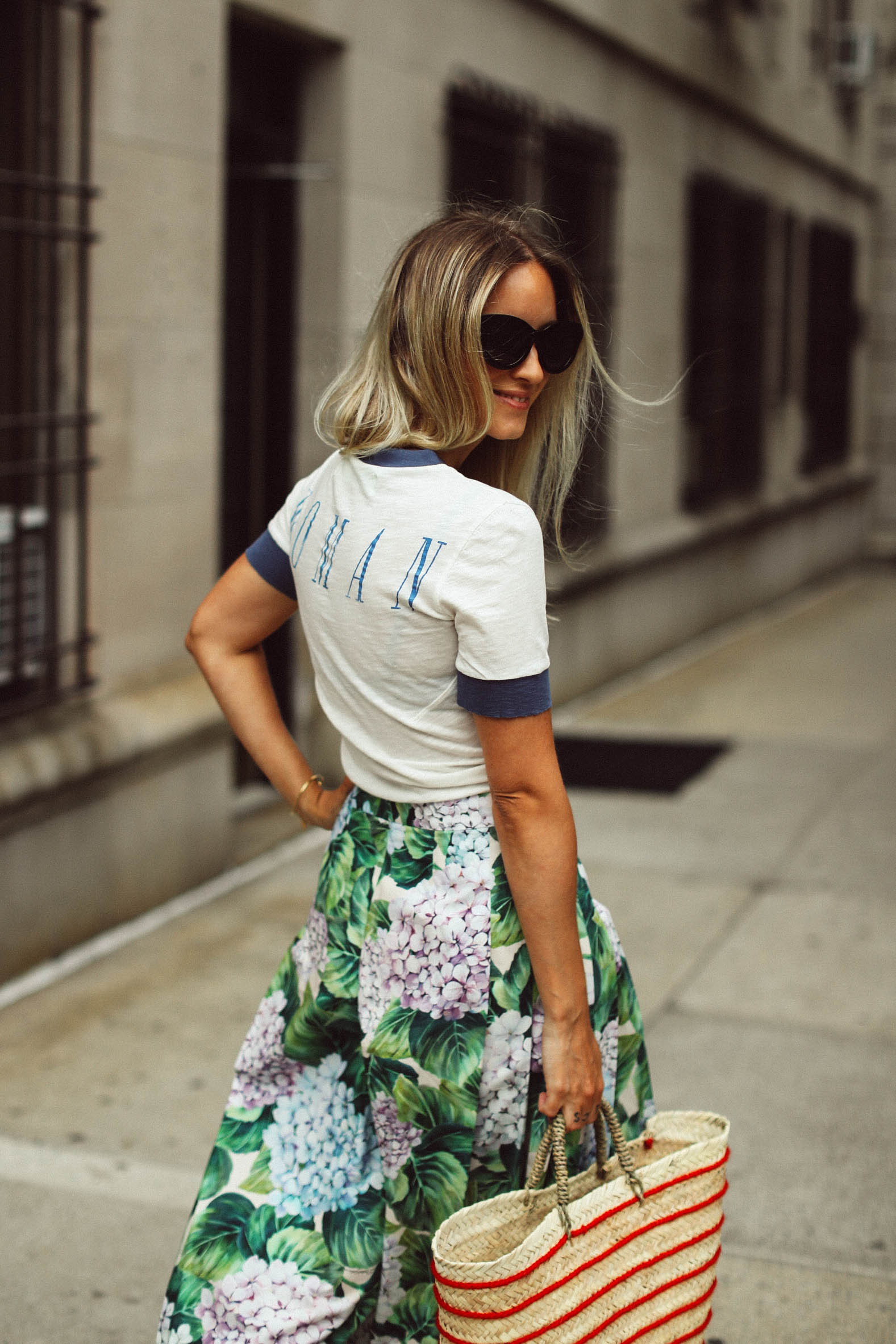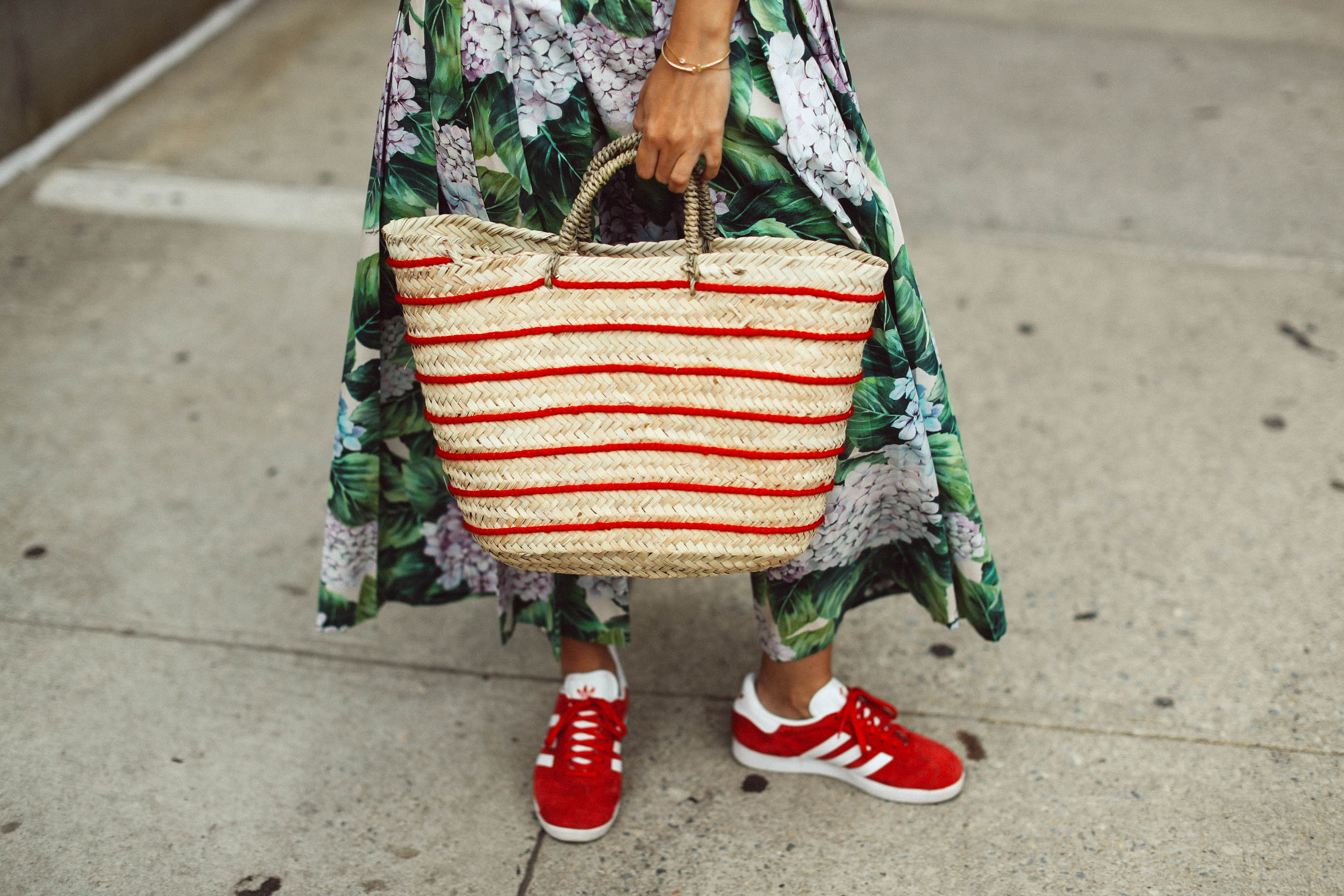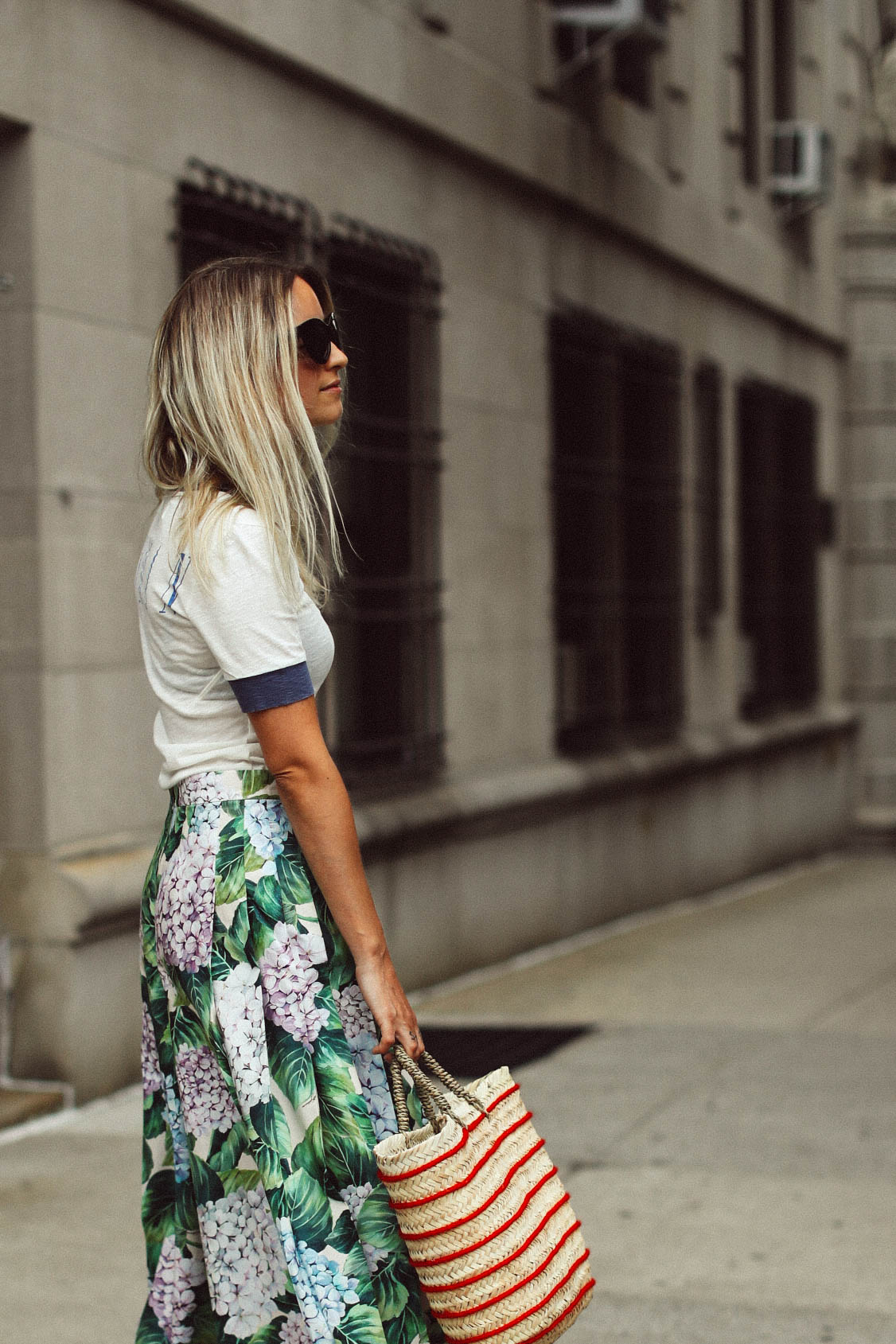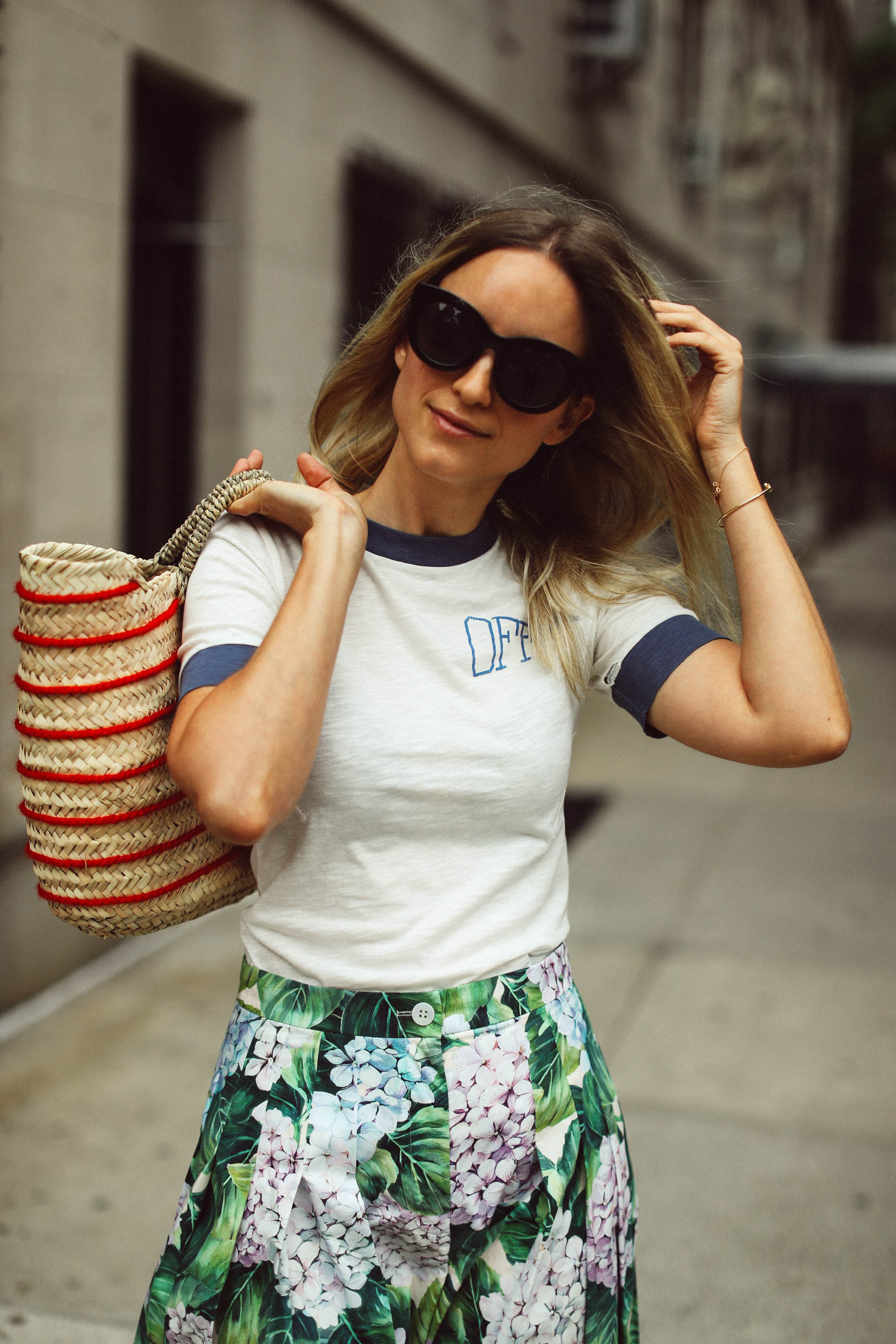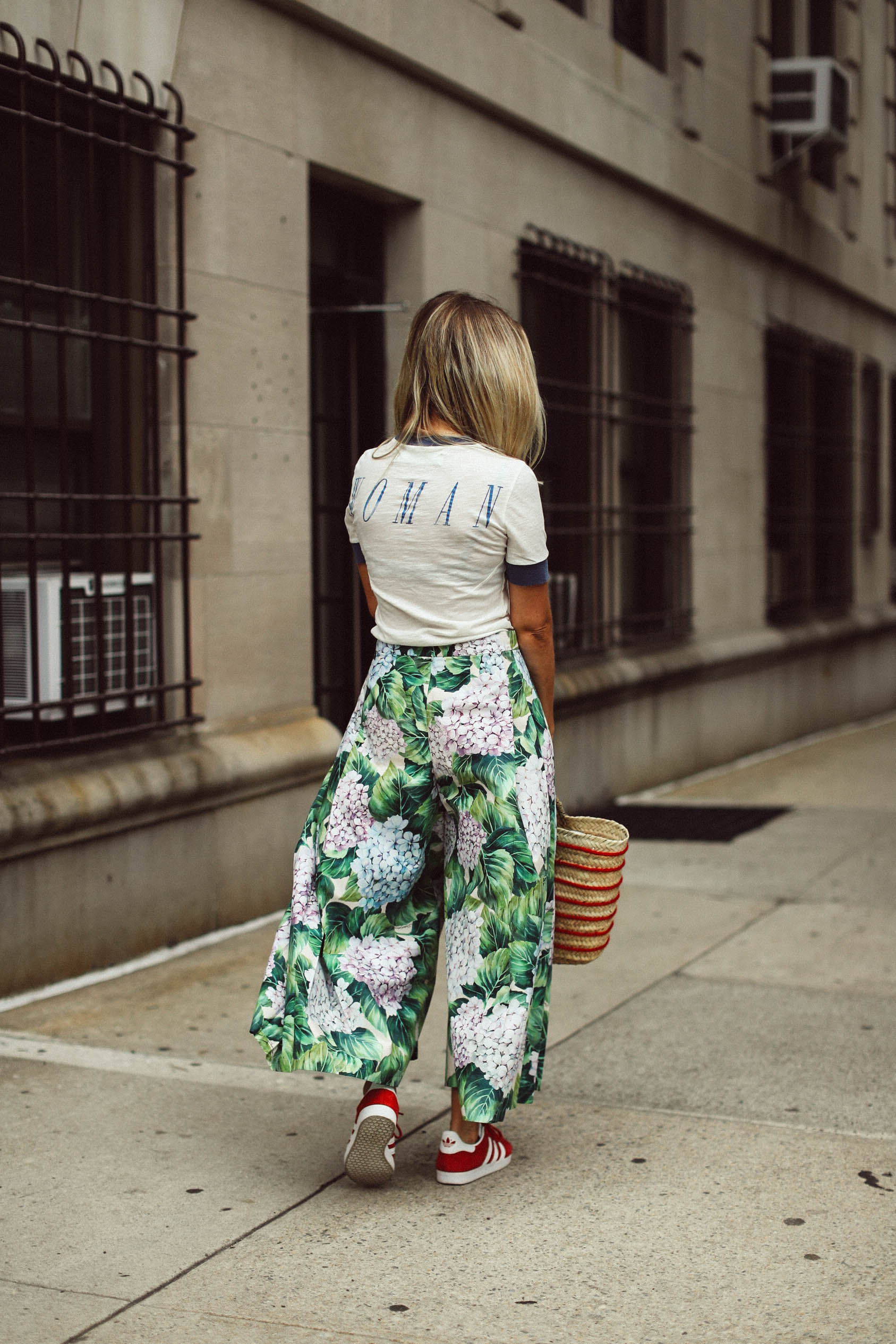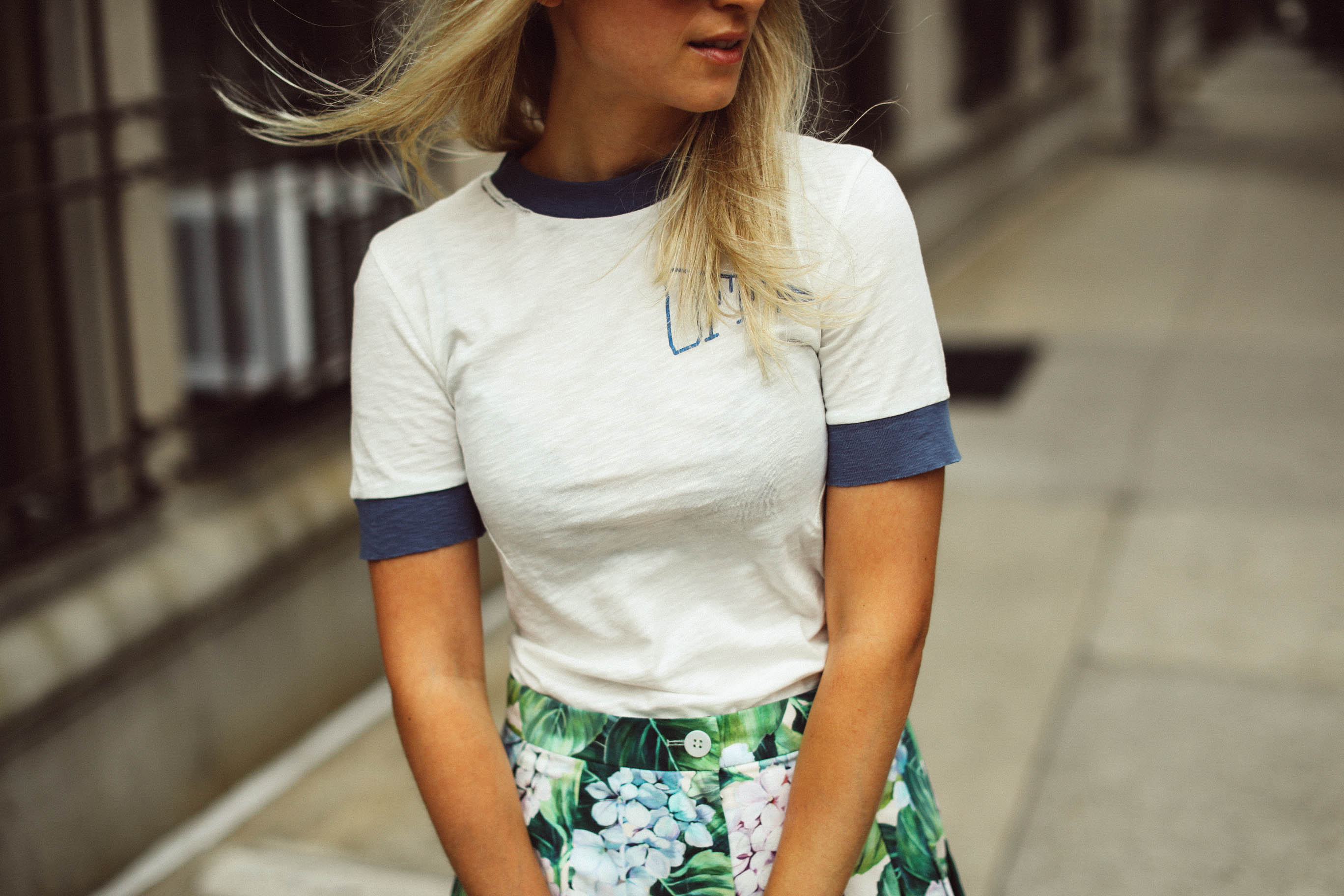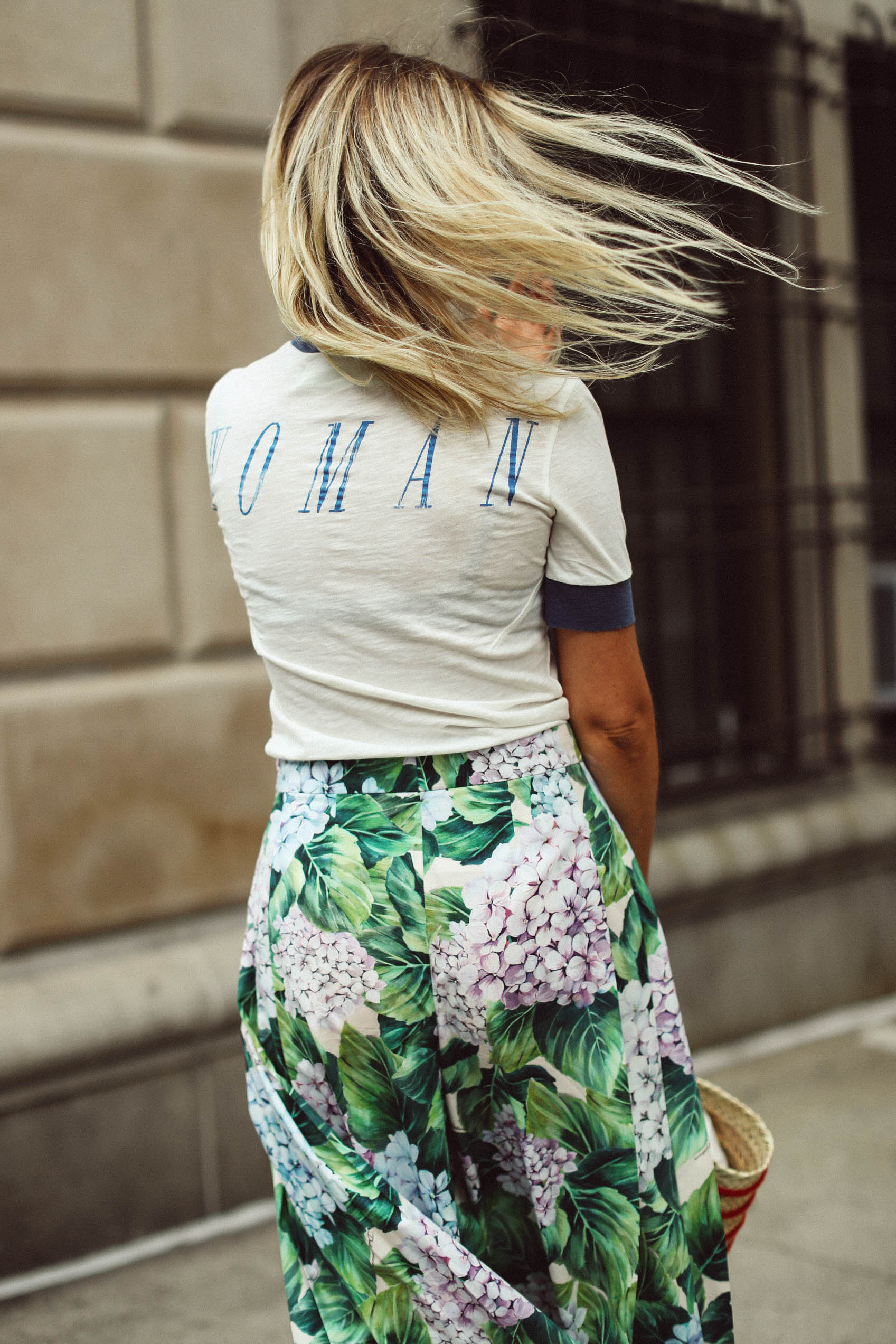 LOOK 2 is the look I would wear if I was going to an end of summer wedding, preferably in the South of France or Italy. The top is beyond amazing in terms of color and detail, yet it's not too much in combination with the pants. They compliment each other the best way possible I think. Though it's key to keep the shoes simple, almost unnoticeable. You don't want to distract from the top, do you?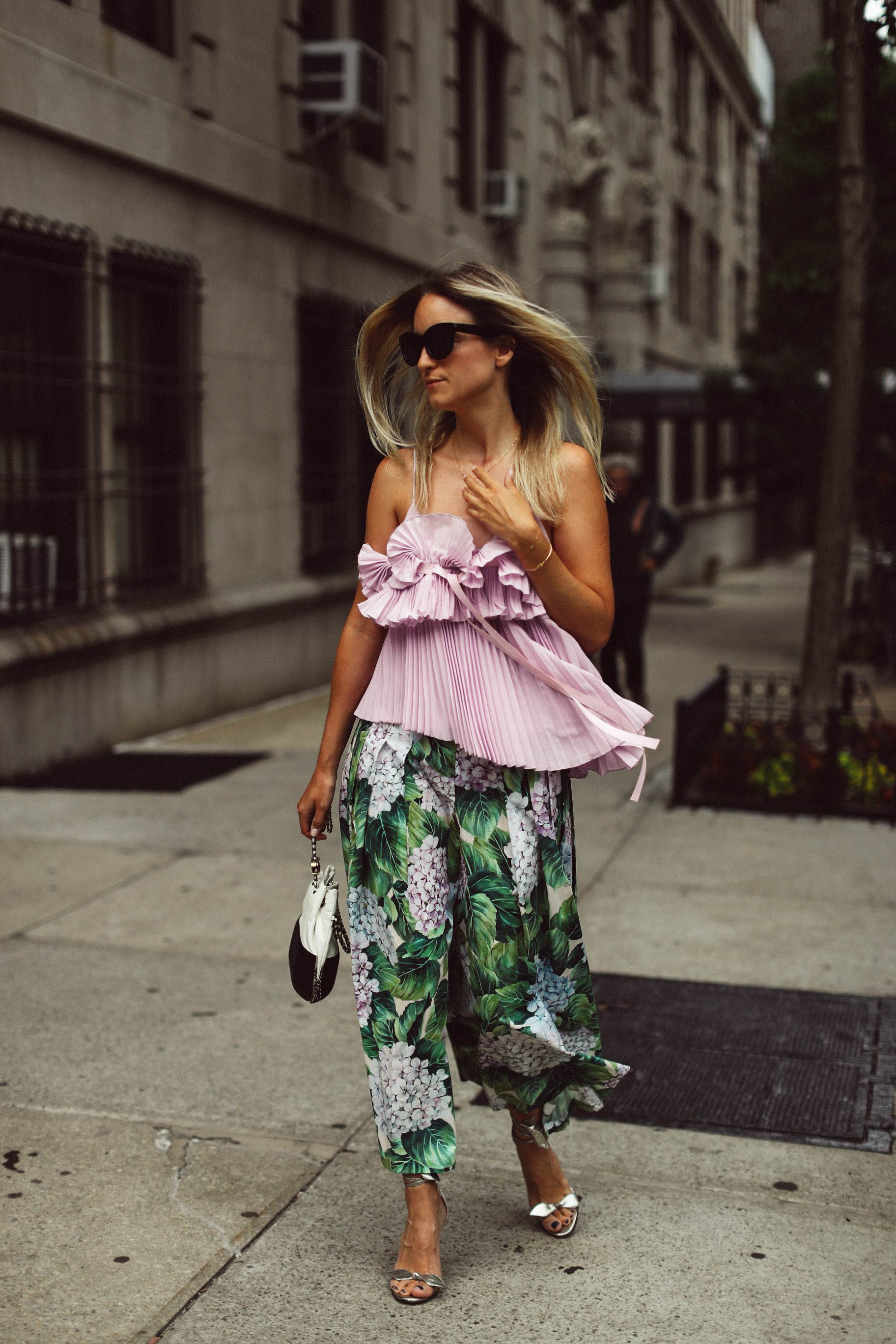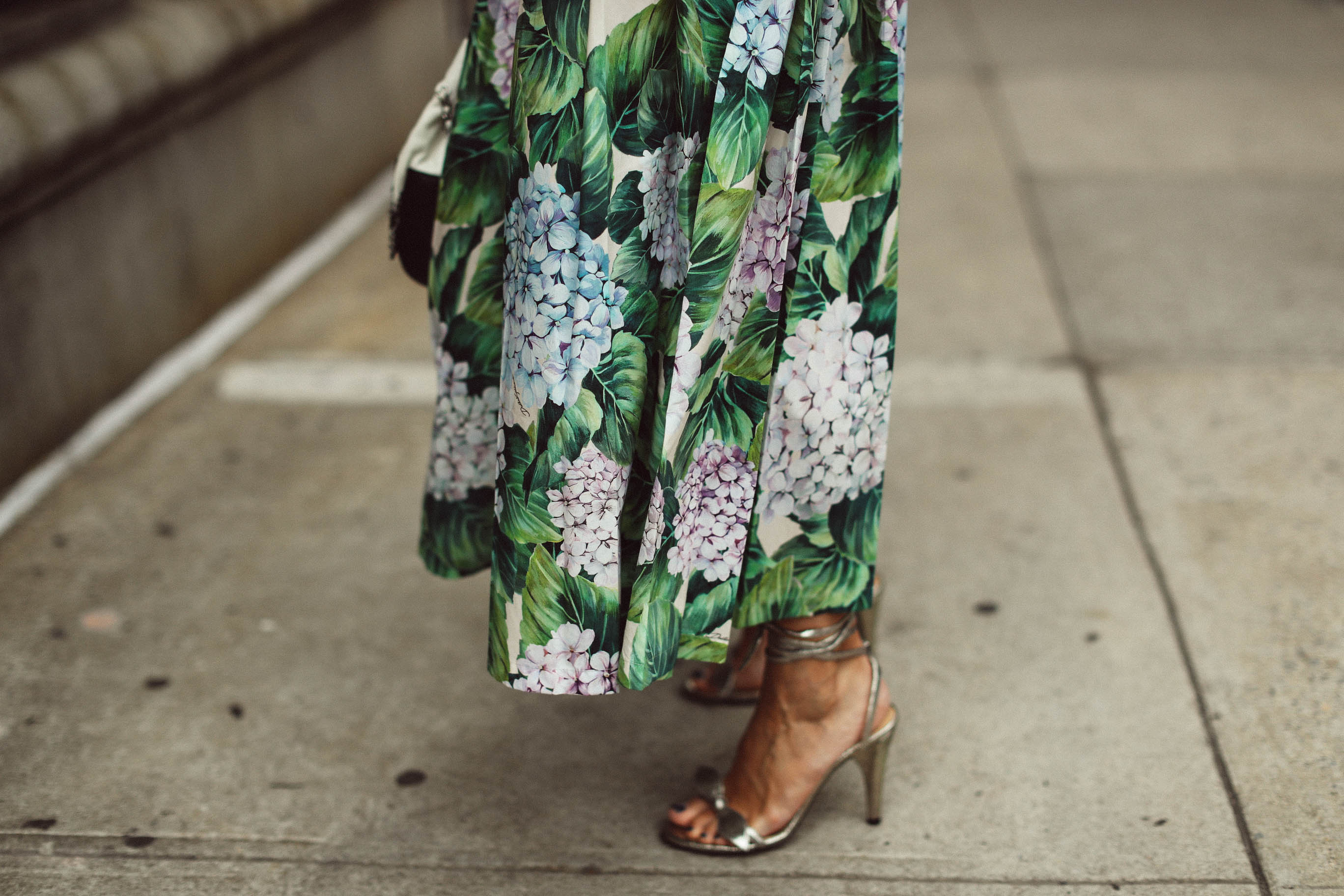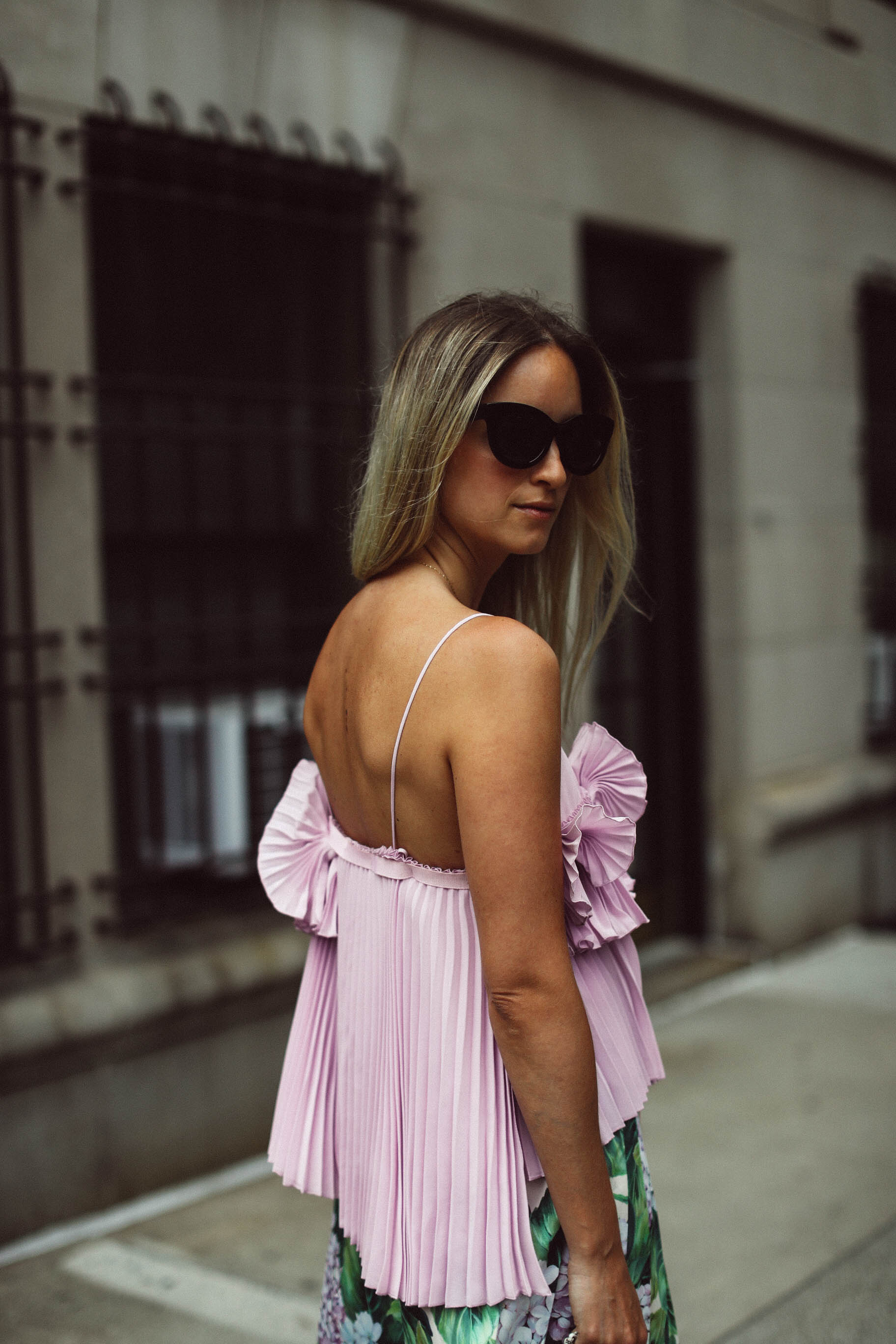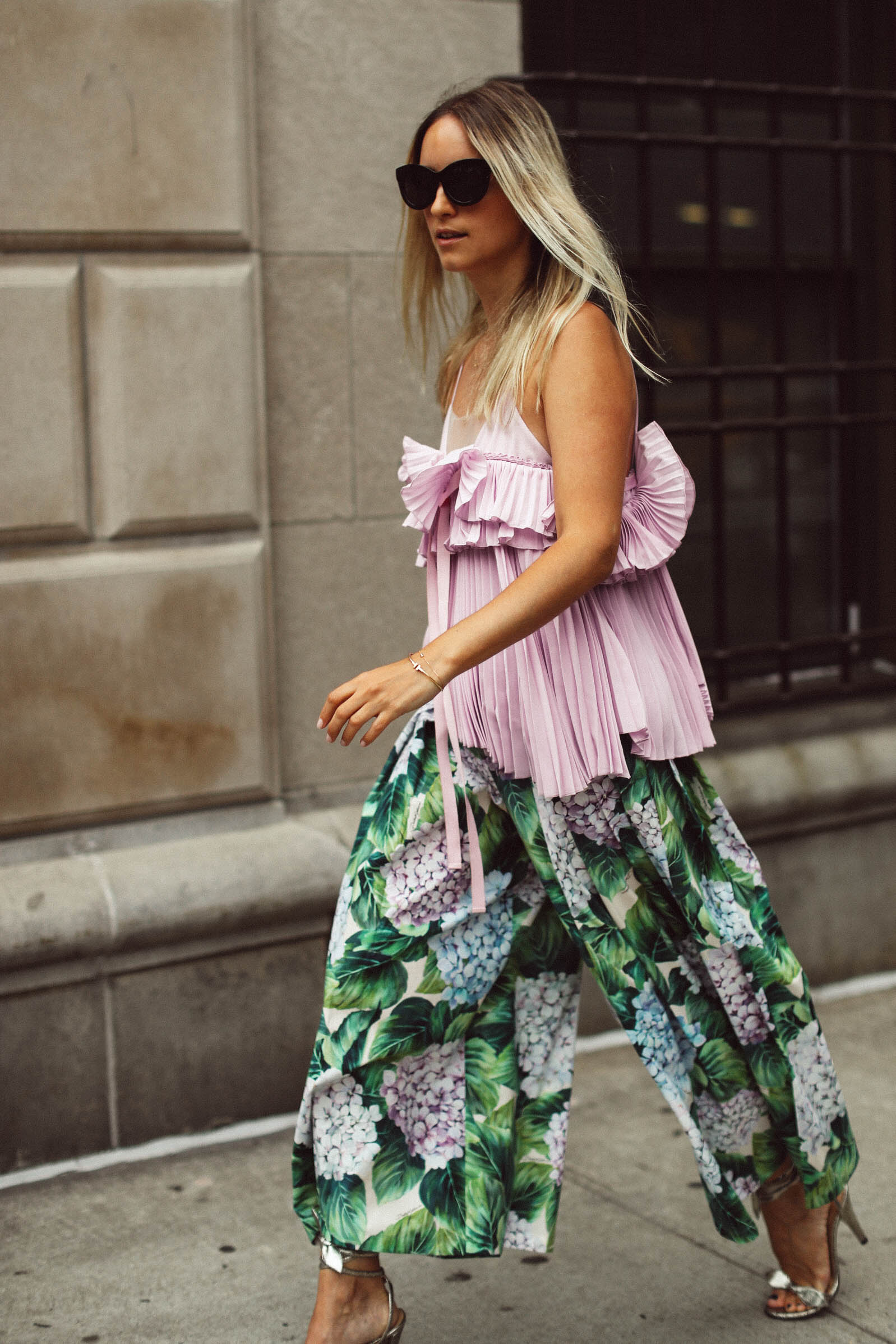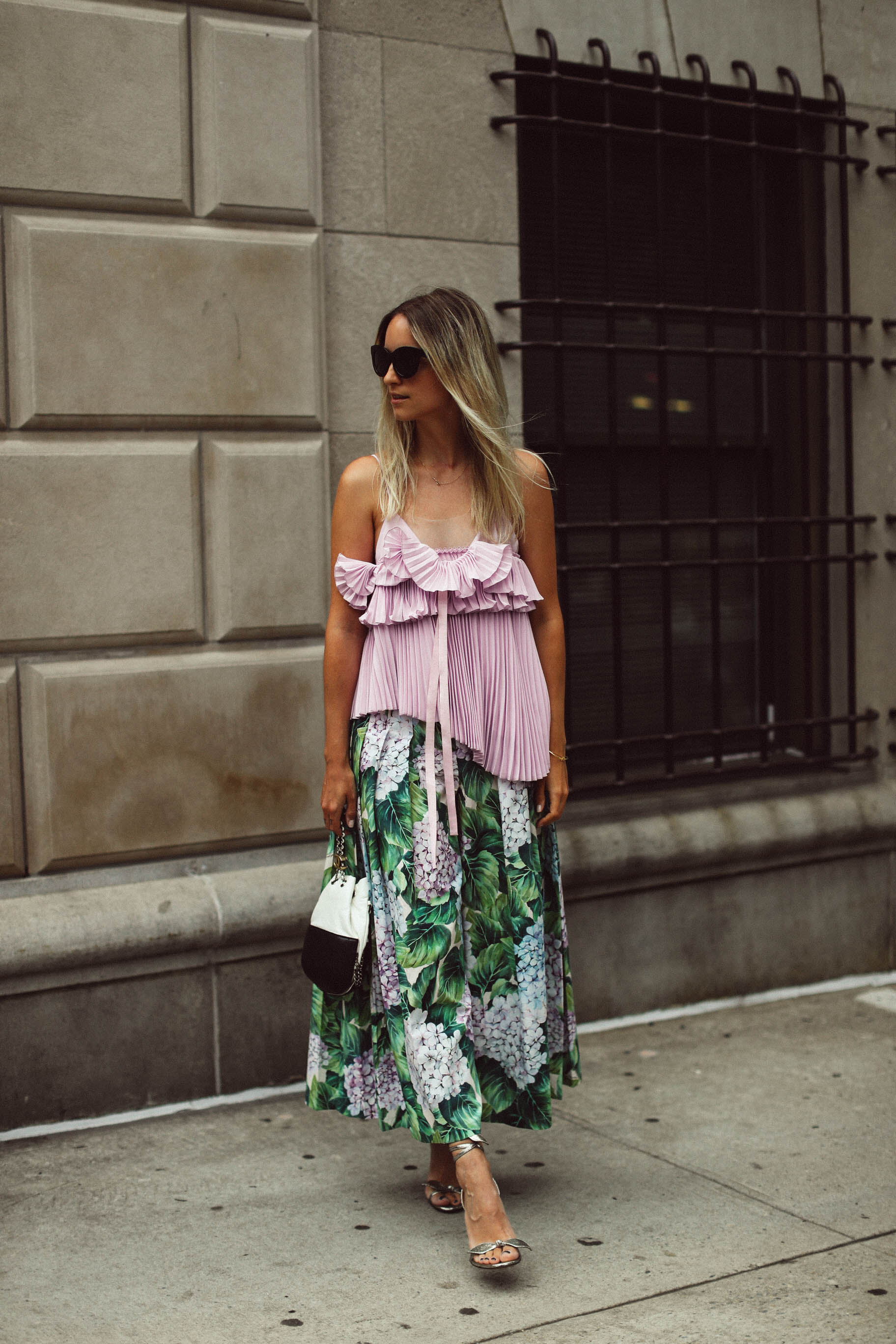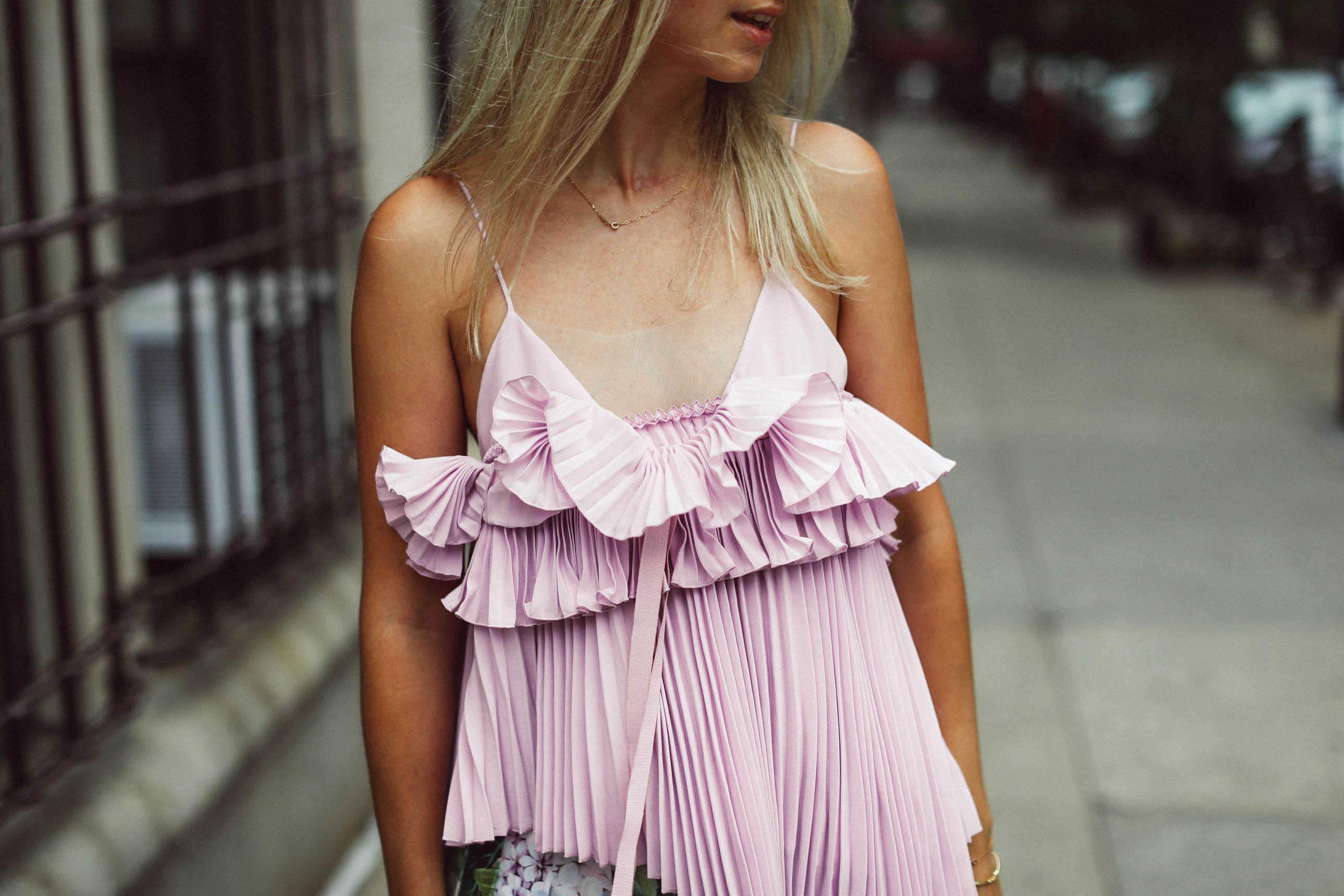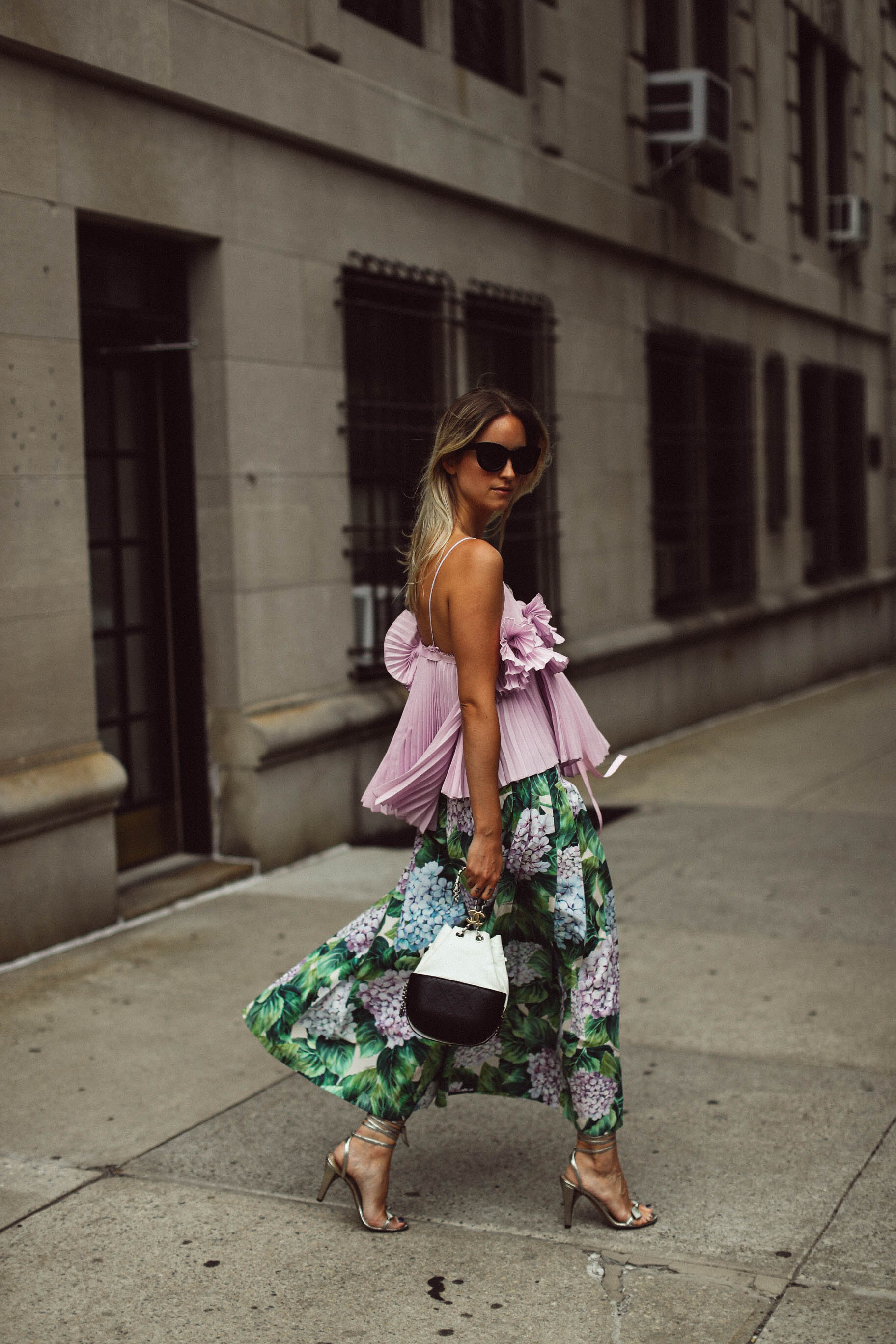 Rochas lilac top | Off-White white tee | Dolce & Gabbana pants via Farfetch | Chloe sandals | Chanel bag | No brand beach bag | Cheap Monday sunglasses.
This blog post was made in collaboration with Farfetch, all opinions and styling are my own.
Photos by Jeff Thibodeau
YOUR THOUGHTS
Highlighted