A SIMPLE HAIR ROUTINE FOR BUSY GIRLS
Posted on June 12th 2017 by THEFASHIONGUITAR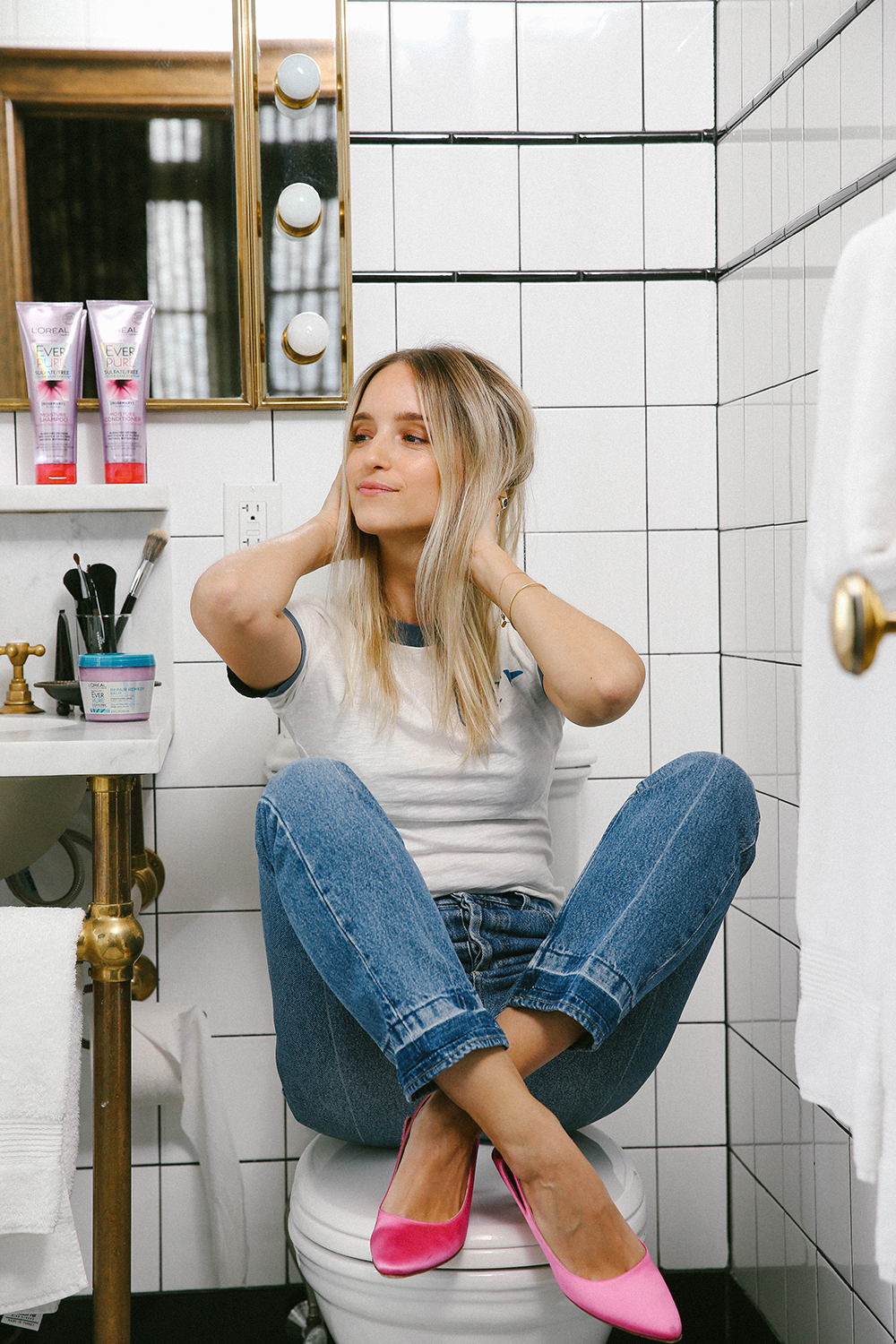 My bathroom is everything to me; it's both a place where I can treat myself to some good hair and skin action, as well as hide from the craziness of family life… It's true, and I'm not ashamed to say it – I bet there's women who can relate! Sometimes I just hide there for a few minutes, take a couple of deep breaths and come out again smiling. Don't get me wrong, family life is fantastic, but not always easy, and definitely not a walk around the park. But at night, when my little love bugs are finally in bed sound asleep – after ten times coming back out again of course – it's time for ME. Oh wait… but that's at the end of the day, when I actually have some time for myself anyway… What about in the morning, when there's no time for masks, face massage, or pore strips? How do I get ready in the little time I have? Well, here it is… My simple 10-minutes hair routine with L'Oreal Ever Pure!
As excited as I am with my L'Oreal Hair partnership I am with my 10 minute hair routine, too – which I literally go through every single morning. I can not not wash my hair in the morning, especially not now I have those dark roots. It will look super greasy and there's no way I can get any volume in it after a night of sleep. Plus, the ends look dry because of the bleaching, so every morning I do a quick wash.
First I use the shampoo from the new L'Oreal Ever Pure line, which has no nasties in it – which makes me feel so much better about washing my hair every day already – and is light on my hair. With my hair being super fine, any shampoo that makes it heavy goes straight into the garbage. I wash it thoroughly from my head down to the ends, leave it for a minute, and rinse it quick but good. My ends get a good layer of the Ever Pure Hair Remedy to make it less dry, again leave it for a minute, or 2, and rinse it. DONE!
Quickly I jump out of the shower, put my hair in a towel, eye cream, face cream, brushing my teeth and take the towel out of my hair. Since it's fine, it has already lost most of the wetness, so I brush it quickly with my head upside down, and start blowdrying. First also upside down, and at the end from the top down to get is smooth.
10 minutes are over, my hair looks fresh, full, and alive. I dress and I'm ready to go!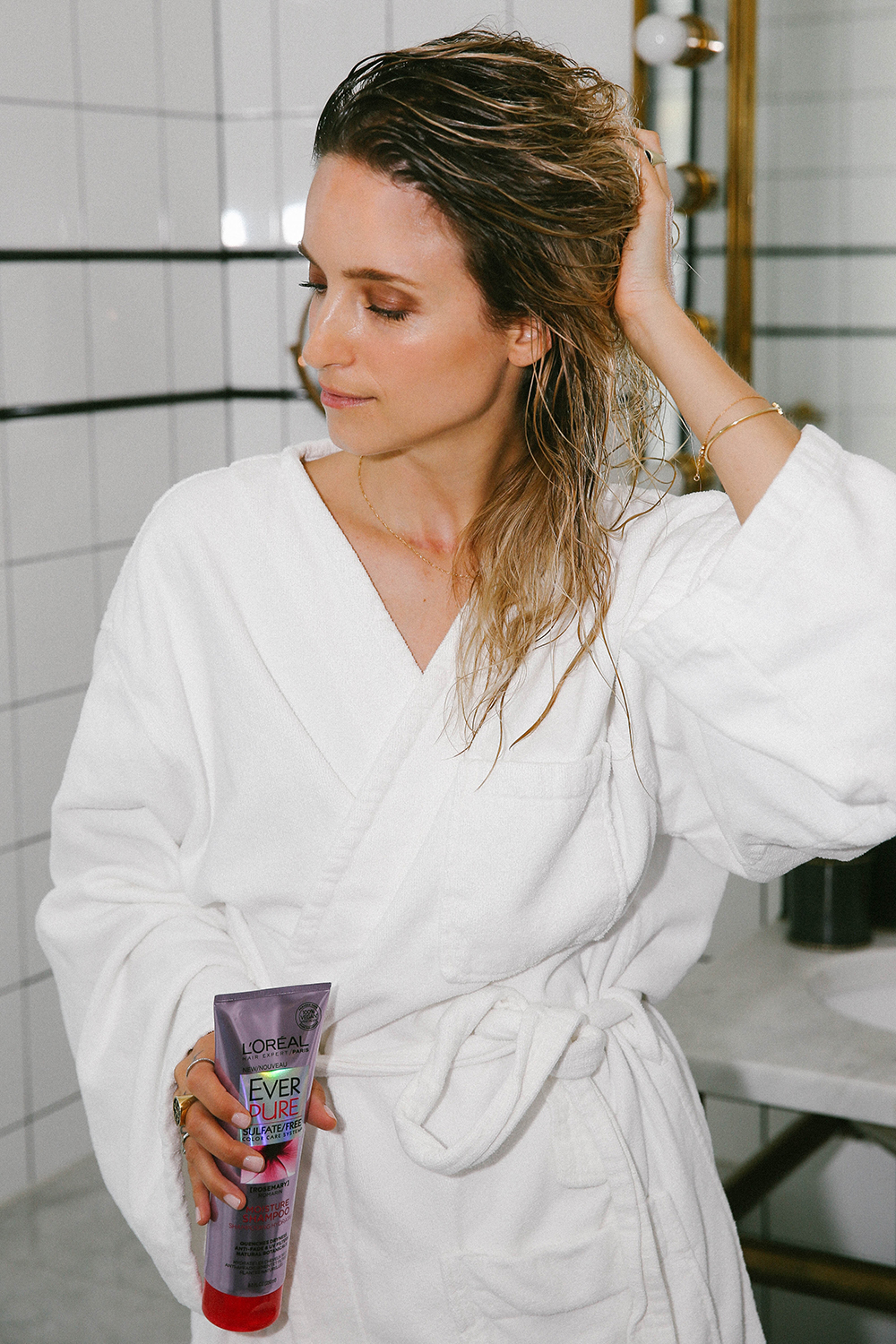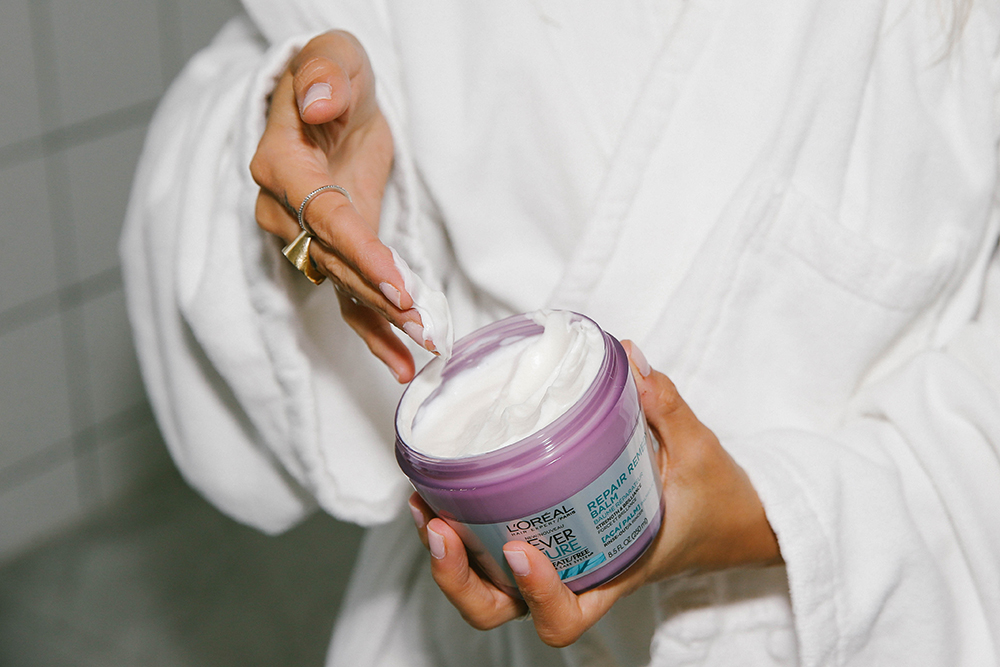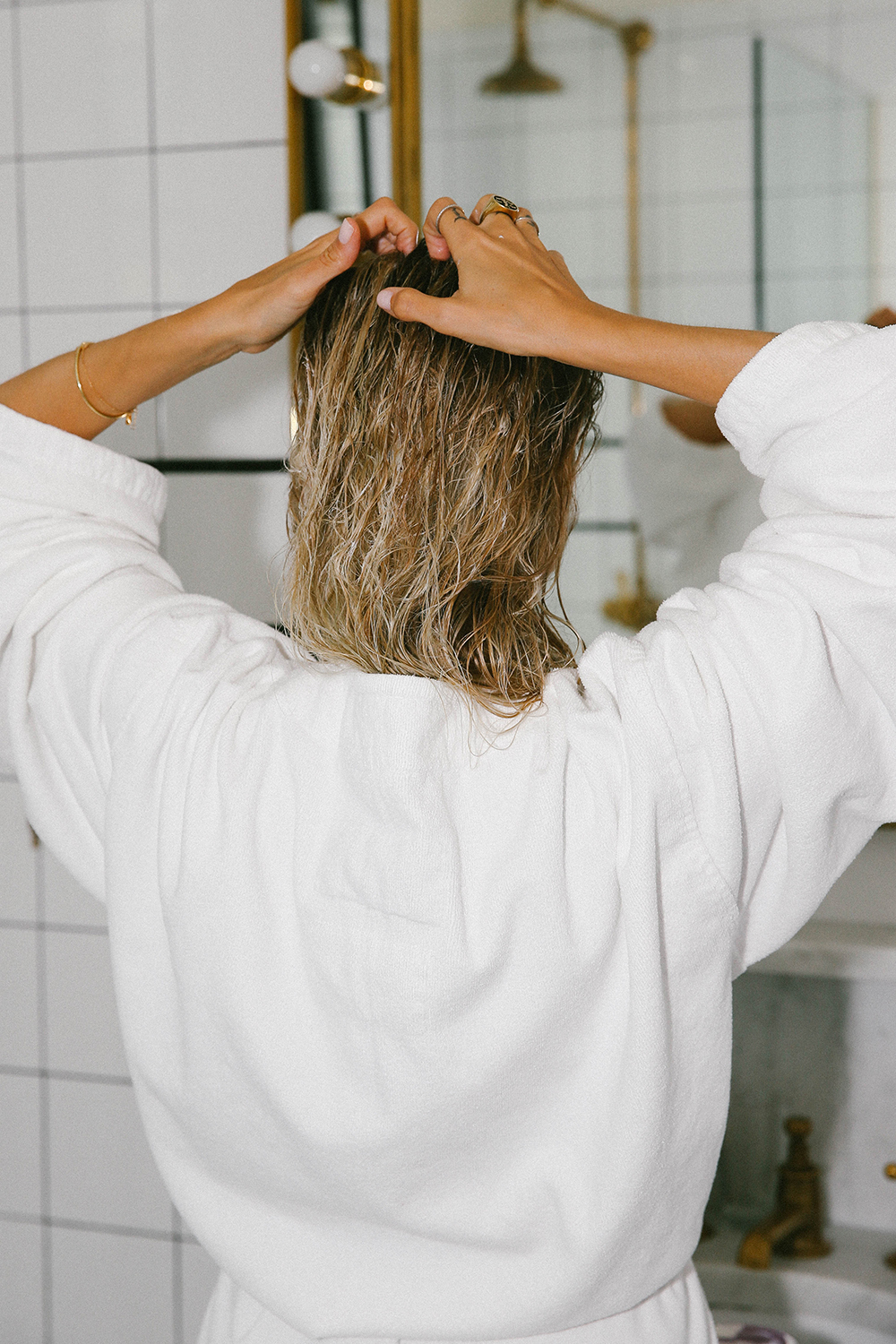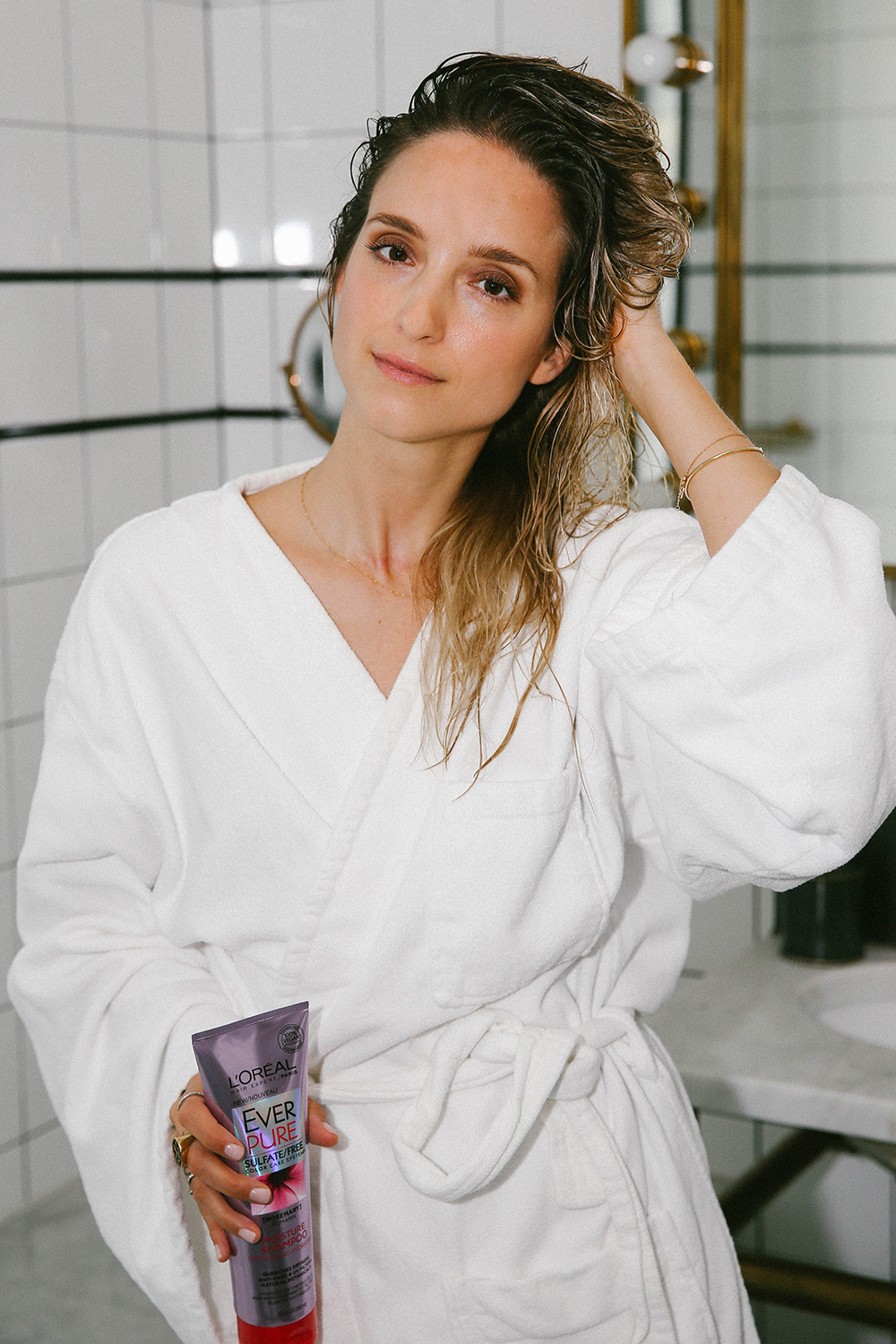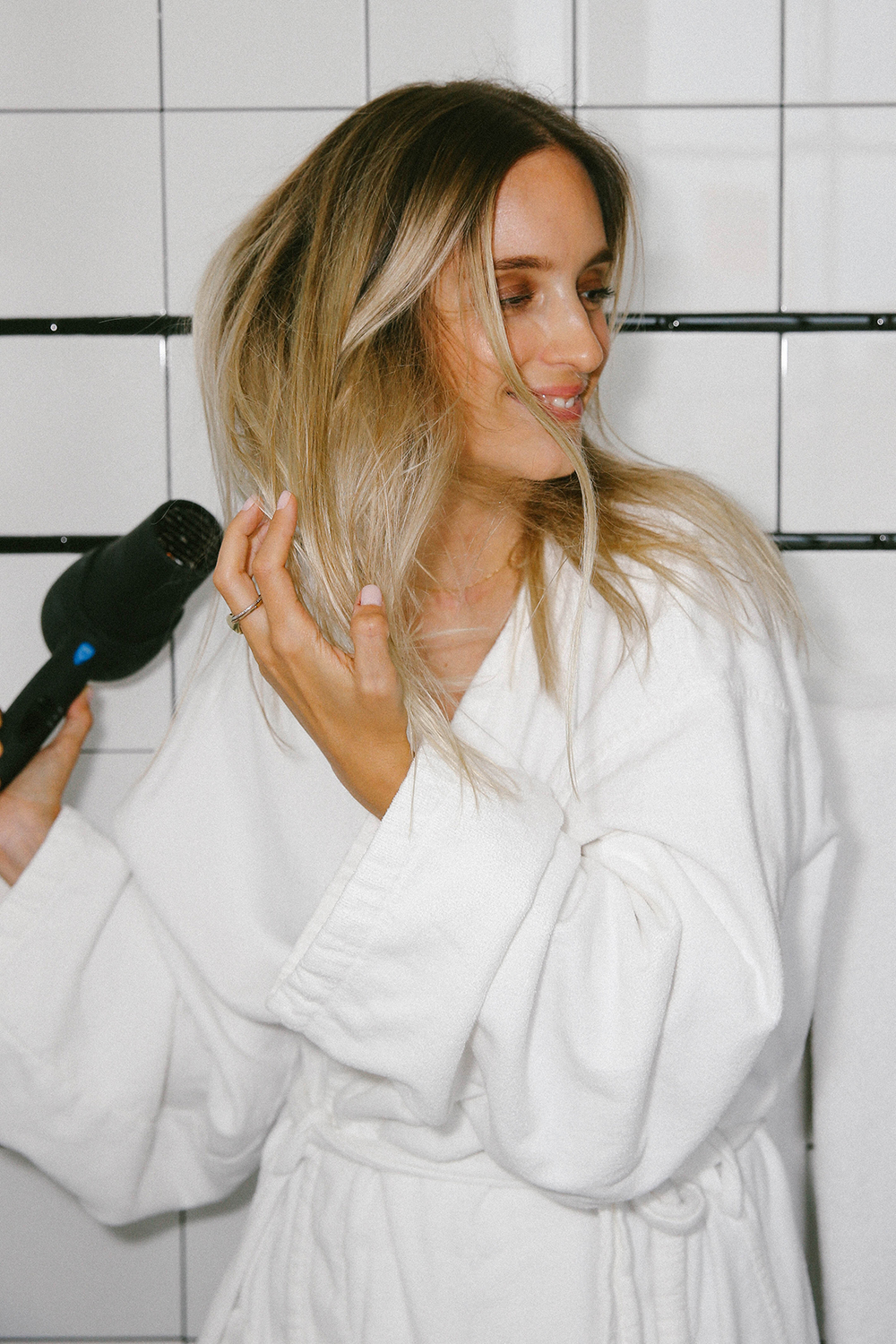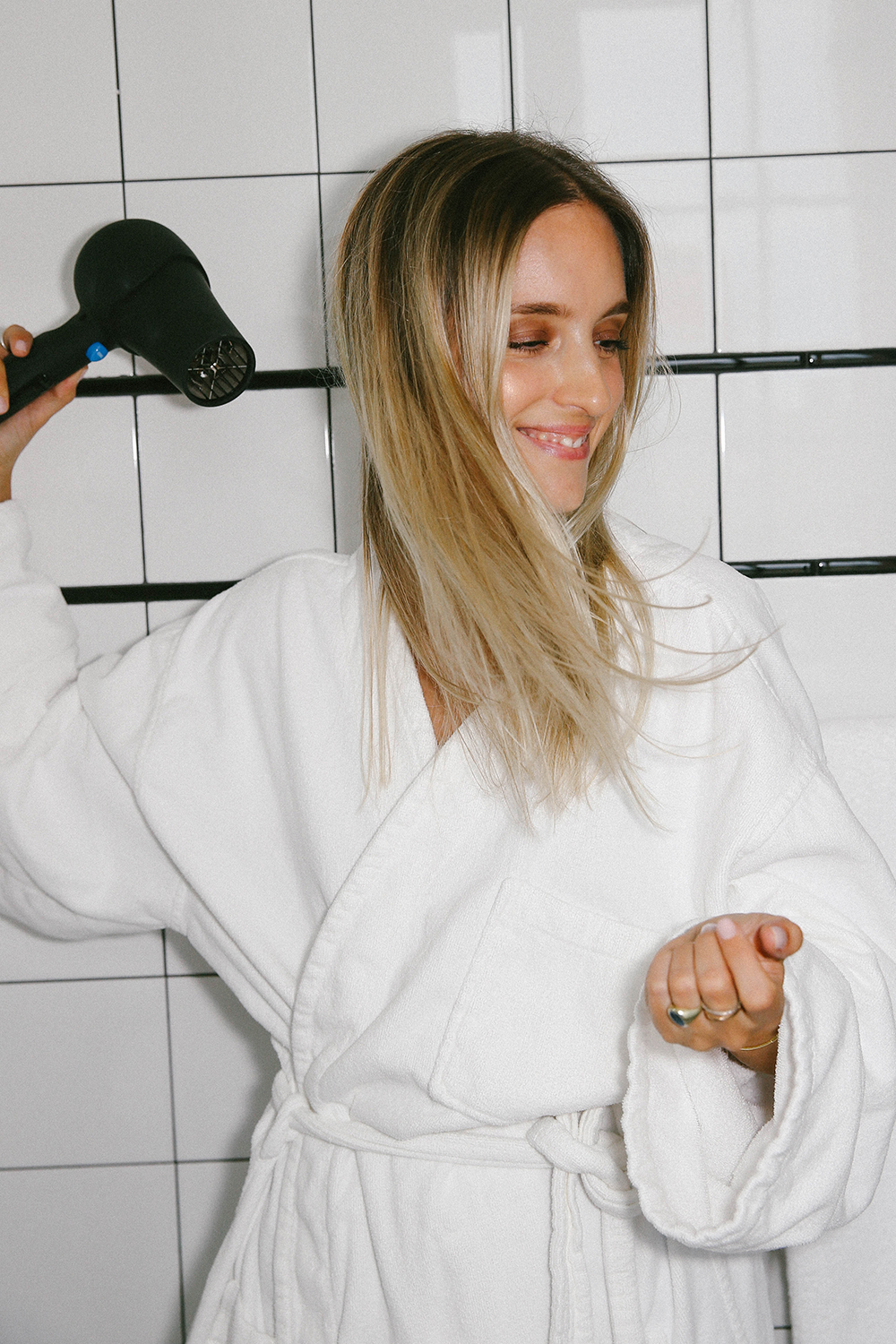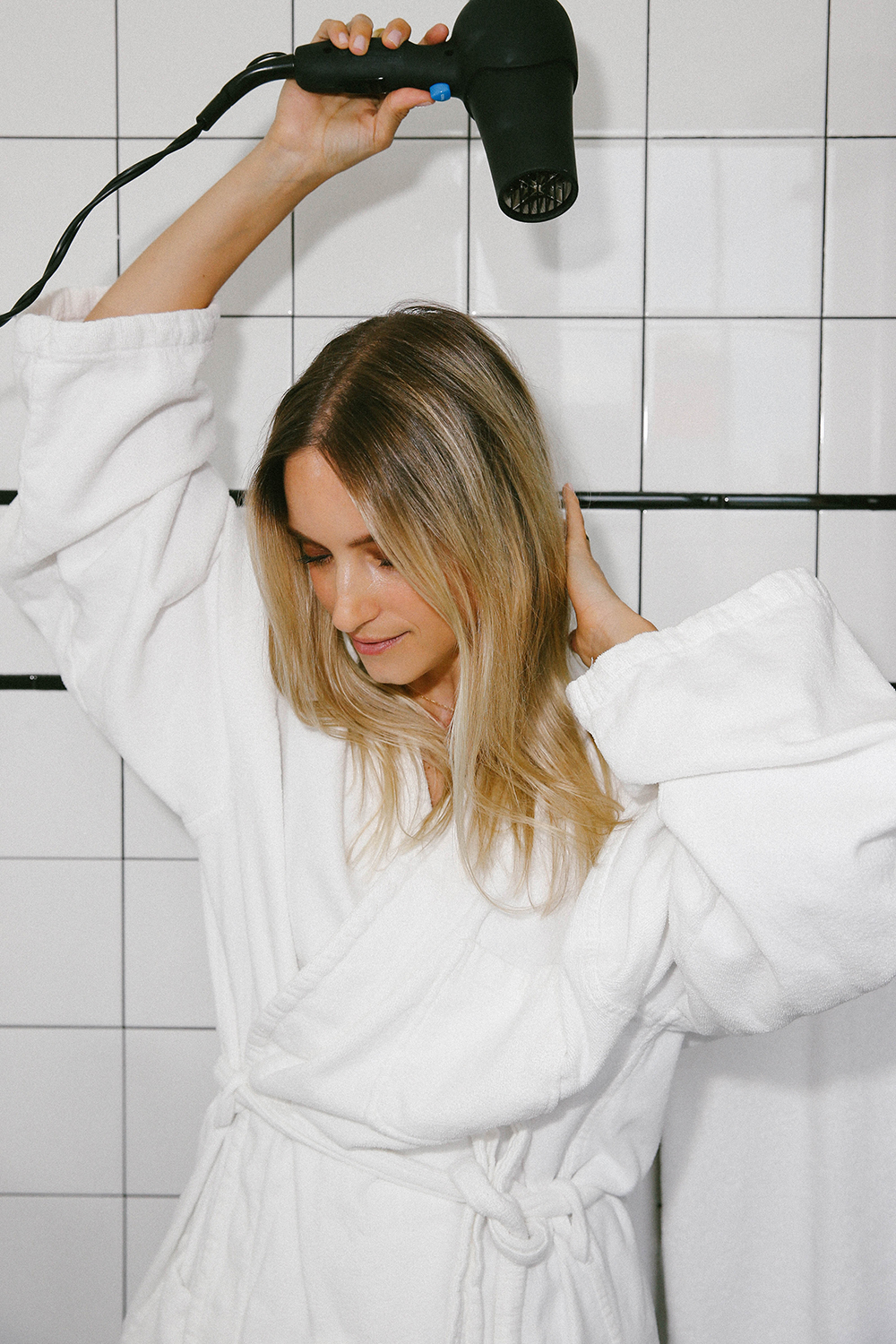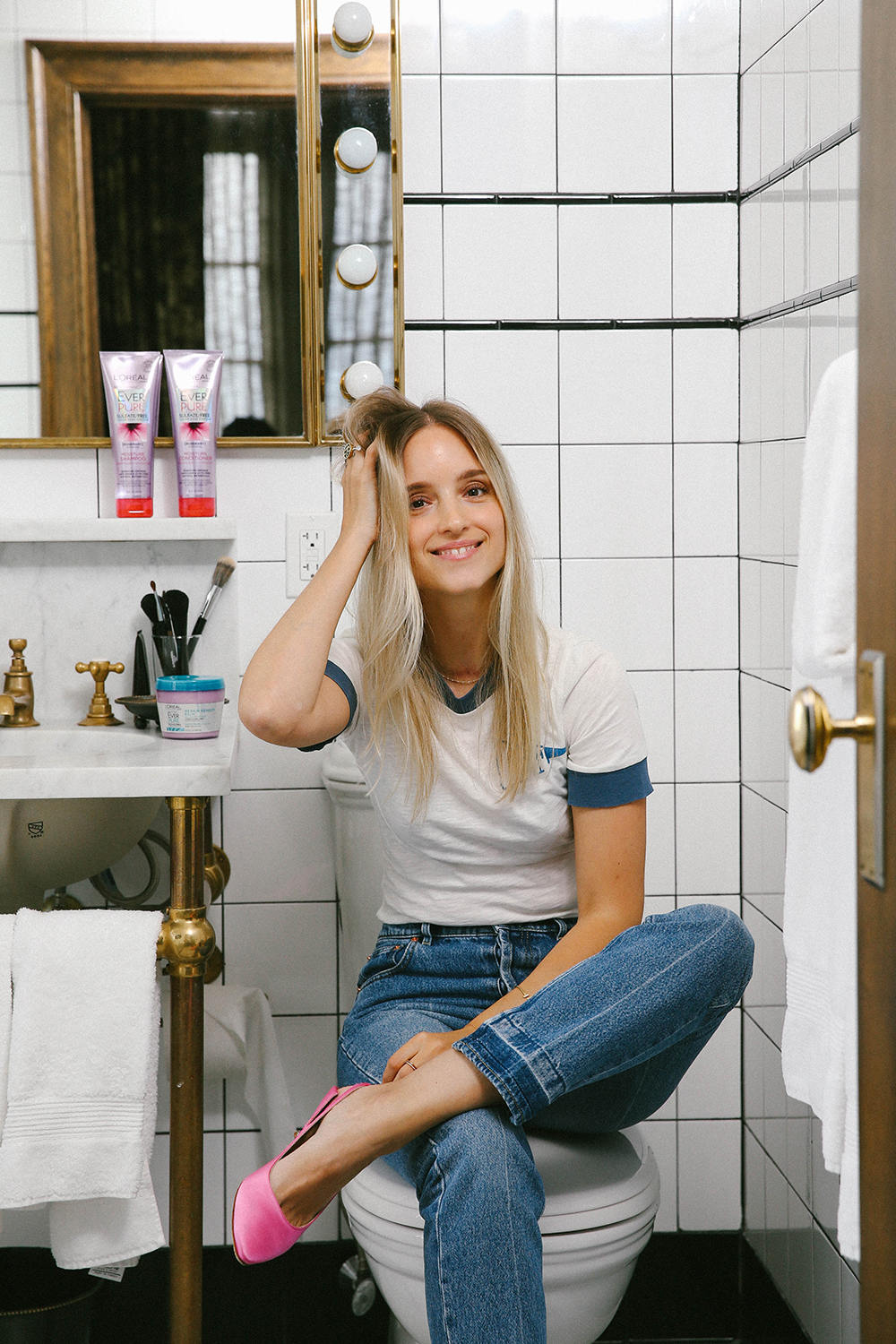 L'Oreal Ever Pure shampoo & hair mask | Off-White t-shirt | Balenciaga jeans | Manolo Blahnik x Vetements shoes.
Photos by Jeff Thibodeau & Special thanks to the Ludlow Hotel for accommodating us with the perfect bathroom for this shoot!
YOUR THOUGHTS