TREAT YOUR WINTER-SKIN WELL #1
Posted on December 18th 2014 by THEFASHIONGUITAR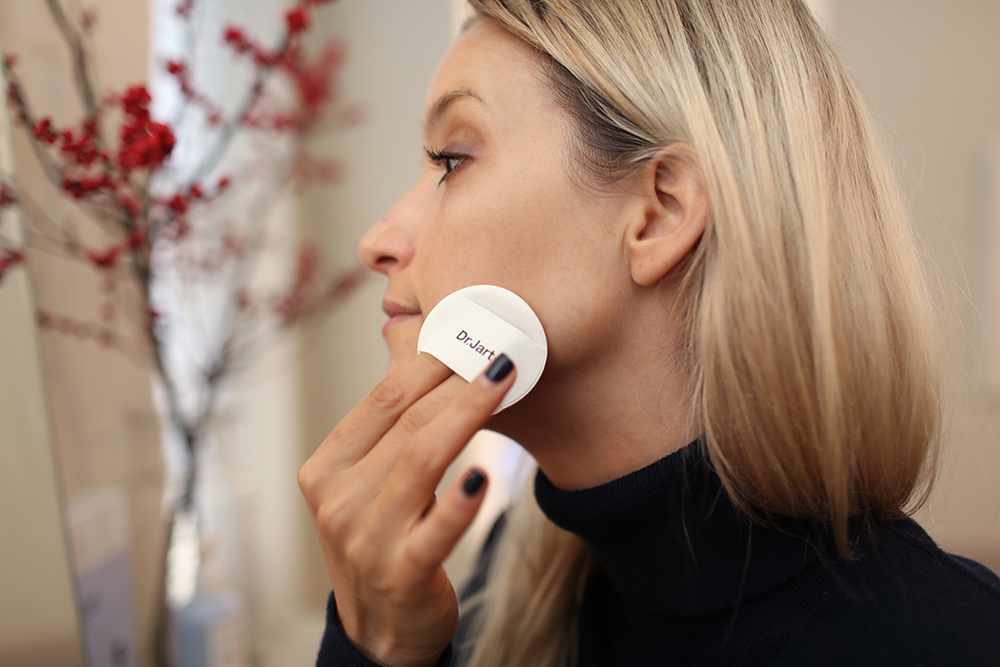 I'm currently on a little family getaway, but meanwhile we are kicking of the "Winter Beauty Edit" here on Thefashionguitar.com! Now I'm not a real pro when it comes to beauty products, because I never know what to use or when, so it's only when a make-up artist, or anyone beauty-related tells me what to get that I get something new. Hence, I've found tons of perfect beauty products, but do not share them often. I should do that more I think, because I personally love to read about other people's beauty favourites, so I figured you might be interested in mine.
This time I had the pleasure to try some new – to me – products from Dr. Jart. Remember when I went to Montauk with them last summer? Well, to be fairly honest with you, from that moment on I've used their masks and nose pads a lot. However, they have so much more to offer, so it was about time I dove into the deep and did some "try this at home" experimenting.
The first product is the BB Bounce Beauty Balm. When I read that for the first time I had no clue what to expect other than it's probably some sort of BB cream. Well, first thing is the little pad to apply this product, I had never tried that before. Don't laugh, please, I told you, I'm a beauty rookie! So that was an experience, a very good one in terms of applying cream on my face. The product itself is, as expected, a BB cream. BUT, it's not just a BB cream. Apart from the fact that it's hypoallergenic, cruelty-free, and dermatologist tested, it's the perfect and most easy to apply cream to get rid of little imperfections like uneven skin tone. And while doing this, it moisturizes and protects your skin against sun damage with SPF 30. Because even in winter we need to use sunscreen, girls!
Hope I warmed you up for a little beauty experimenting of your own — if I did, make sure you enter Dr. Jart's giveaway of your favorite beauty products, which runs from December 16-22. Just visit their Facebook page, then like, comment and share their posts featuring my exclusive skincare tips to enter!
I wish you all a lovely Thursday all the way from sunny Miami!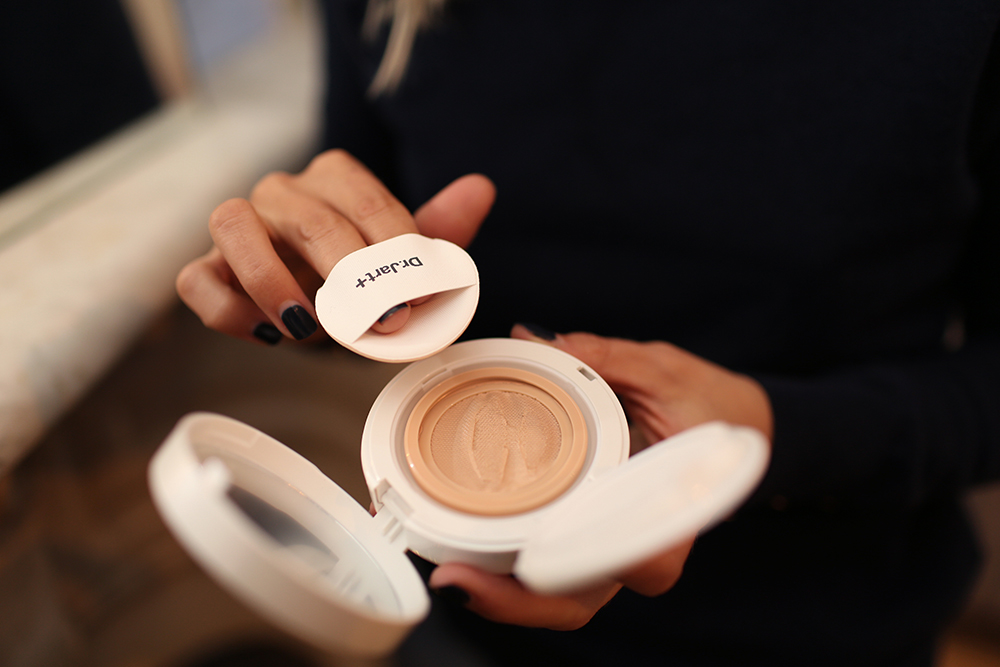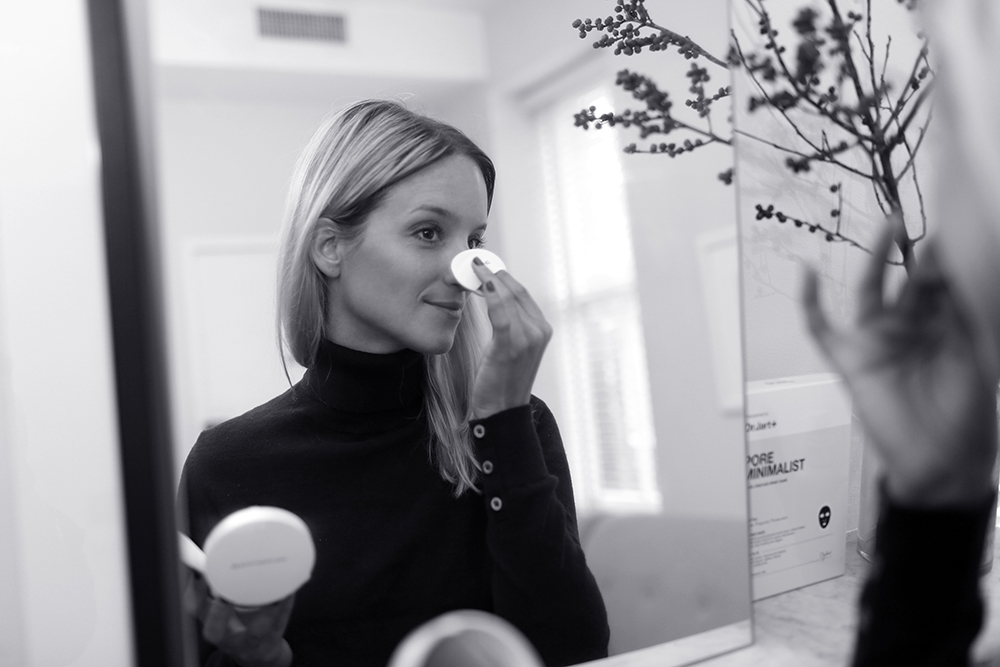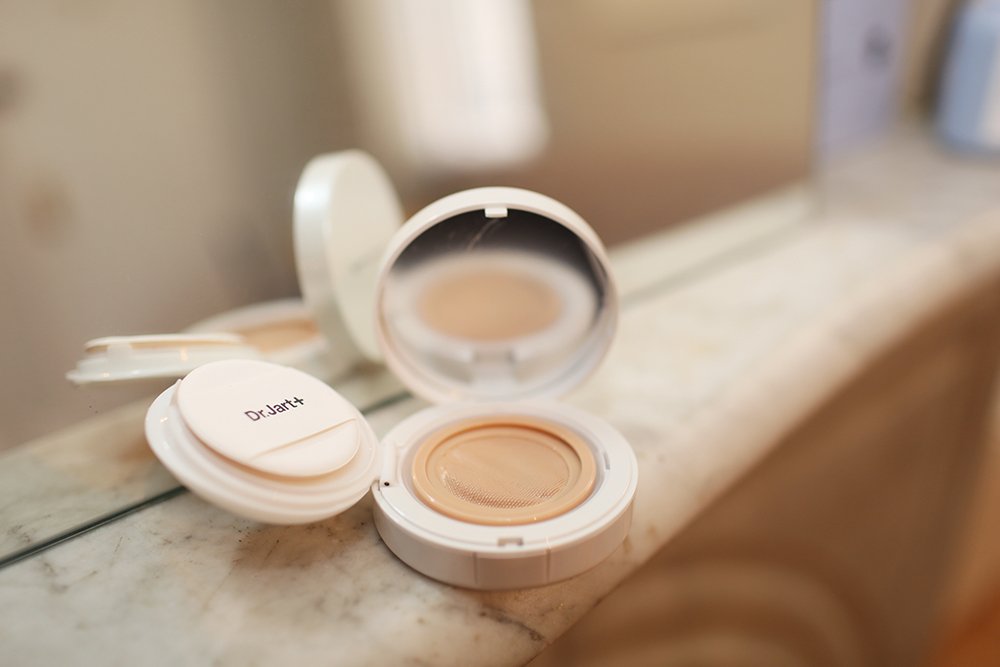 Photos by Jeff Thibodeau

YOUR THOUGHTS