MY STORY ABOUT BECOMING A MOTHER, AND HOW TO LOVE, RELENTLESSLY
Posted on May 10th 2017 by THEFASHIONGUITAR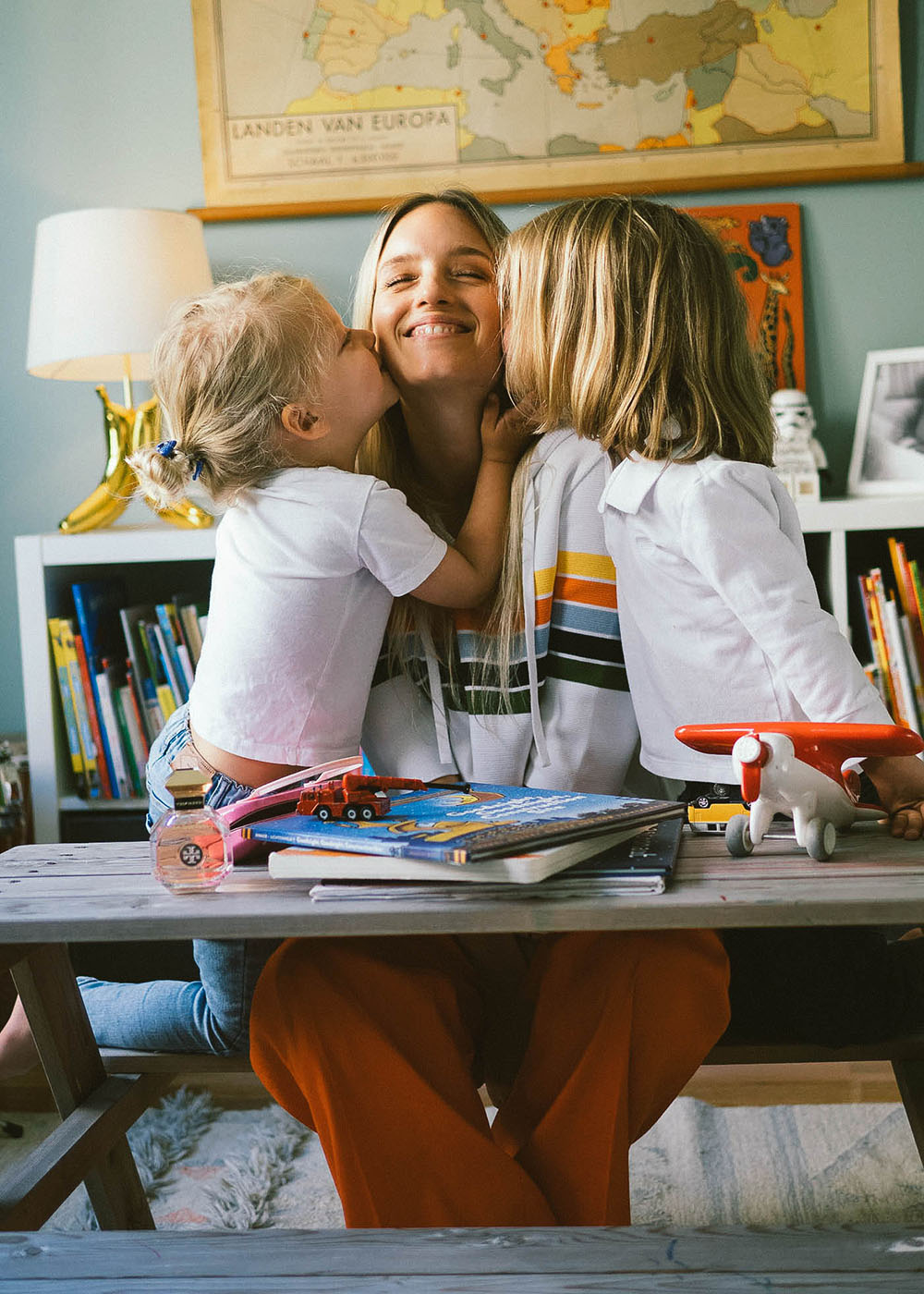 My story about being a mother… 5 years ago I became a mother for the first time. James was born on the second of January, while friends and family were recovering from New Years eve, I was struggling through the biggest thing in my life thus far: Giving birth. When my water broke – which really did happen, it's not just a thing from the movies – we didn't tell anyone yet, we first wanted to see if it was really going to happen then. But as all mothers know, when that happens, it kind of really starts. Not knowing what was going to come, I was still smiling…
The second time around I wasn't smiling at all. I was nervous. Little Stella was a few days past her due date, and my doctor gave me the option to induce. I loved the idea, as I couldn't wait to meet her! I remember I was having lunch with my mother at The Granger – or favorite spot in Notting Hill, where we used to live – and thinking that that afternoon I could hold her in my arms for the first time. My mother was obviously over the moon! She dropped me off at the hospital.. and that was when the excitement turned into being extremely nervous. With soft labour pains lurking around, everything came back. Second time mommies, you know what I mean. I was like "oh my god, here we go again…" And yes, as with James, my labour was so intense. Short but with no room to breath. Not long after there she was. My mom was replaced by Thomas, and for the second time he saw a little nugget, a product of the two of us, coming into this world. I remember looking at Stella and thinking, who are you little flower. I love you relentlessly already…
Truth though, as with every newborn, it's a case of getting used to each other, getting to know each other. And that takes time… however, the relationship you slowly build, is one that becomes so strong it's hard to describe. Rationally I know I love my kids both relentlessly, but emotionally it's impossible to explain why. It comes from deep within.
If you ask me what I love the most, I would say "James and Stella I love your little hugs and kisses relentlessly". Those arms around my neck are just the best thing in the world. You two learning to show love is so beautiful, it's hard not to cry…
This Mother's Day it's not only about me, but especially about spending time with our family. Of course, when they bring me breakfast in bed, or make the table and put a little flower next to it, they will also bring me a little present. This time around I got spoiled a little earlier though. Tory Burch's new Fragrance "Love Relentlessly" was the perfect gift this year. Notes of Sicillian lemon and grapefruit are ever so perfect for Summer. It's fresh and sophisticated at the same time. Something I love, relentlessly.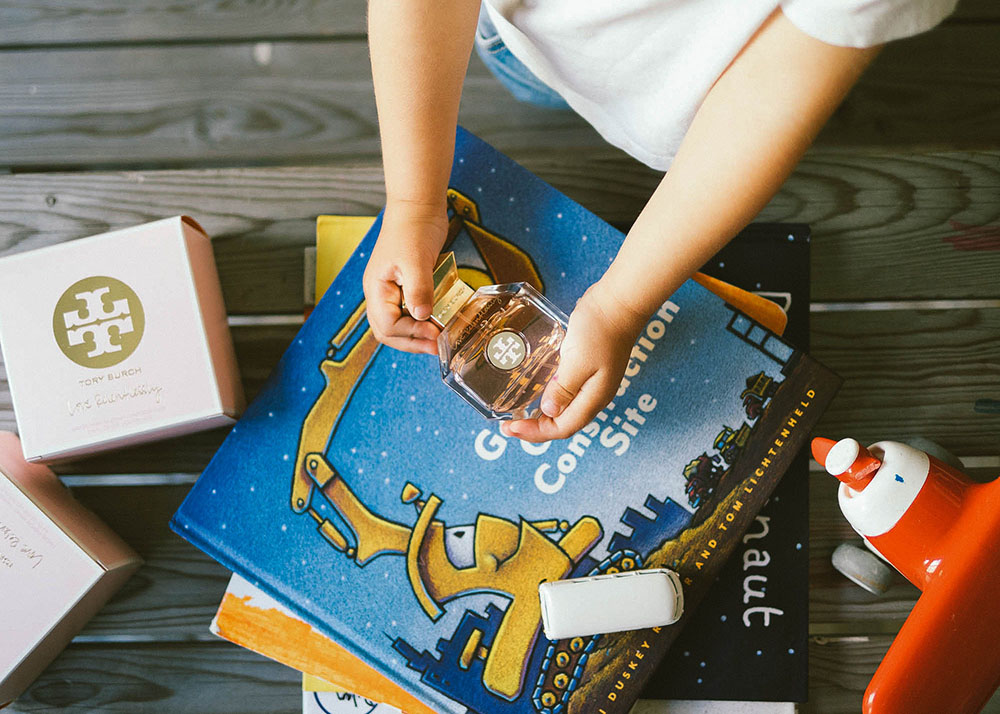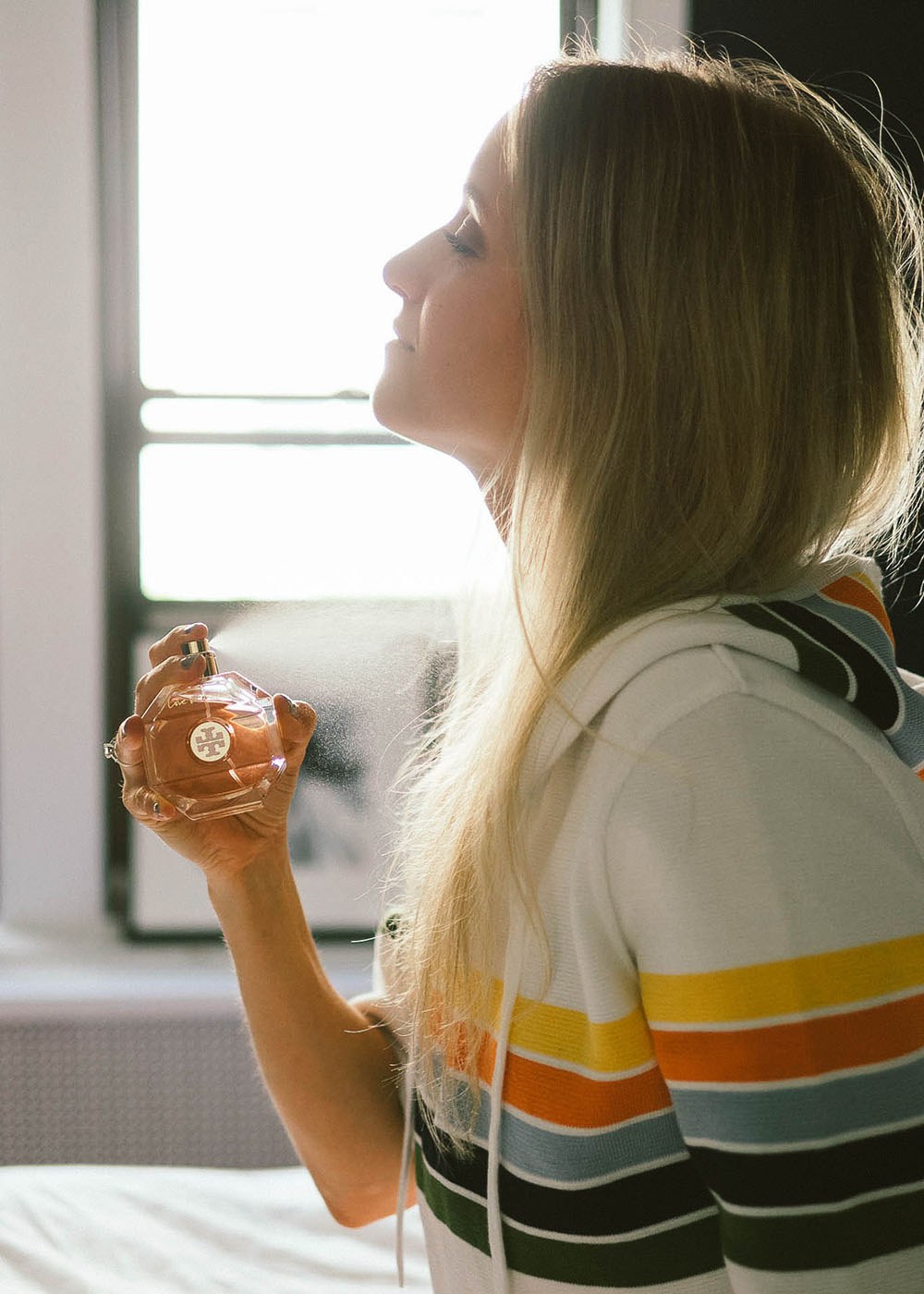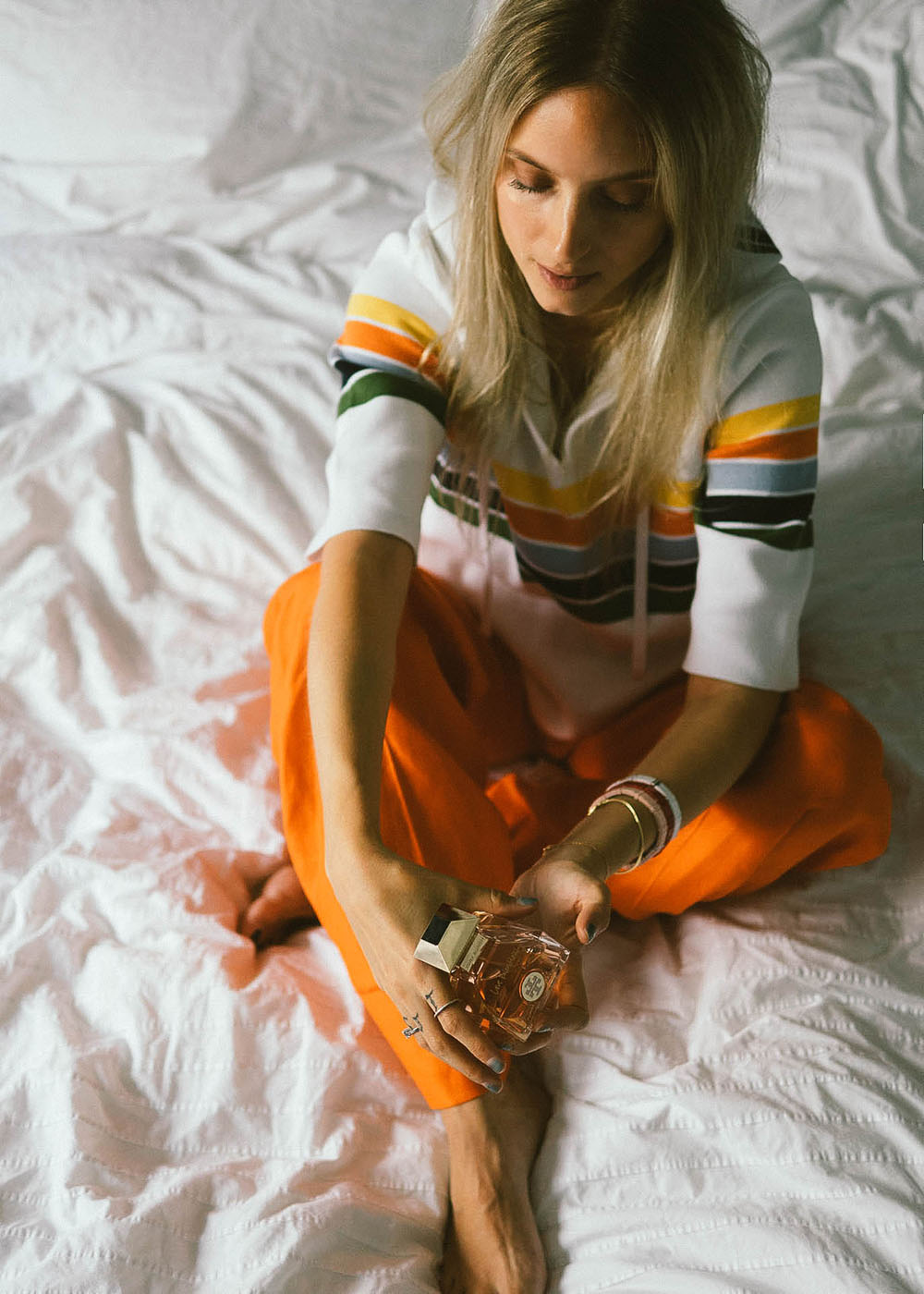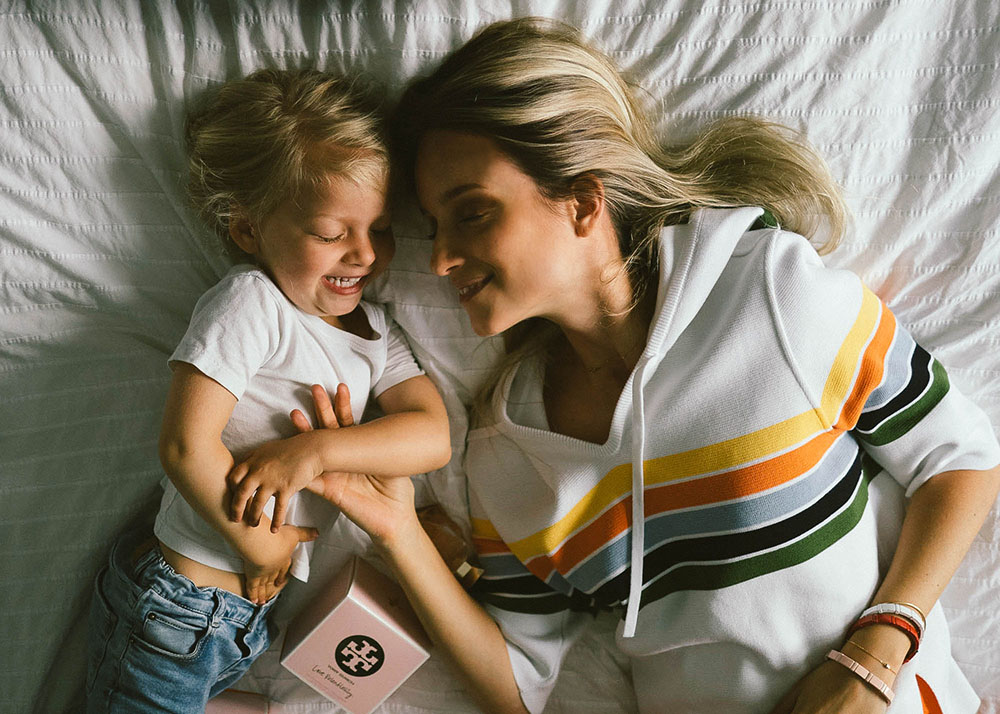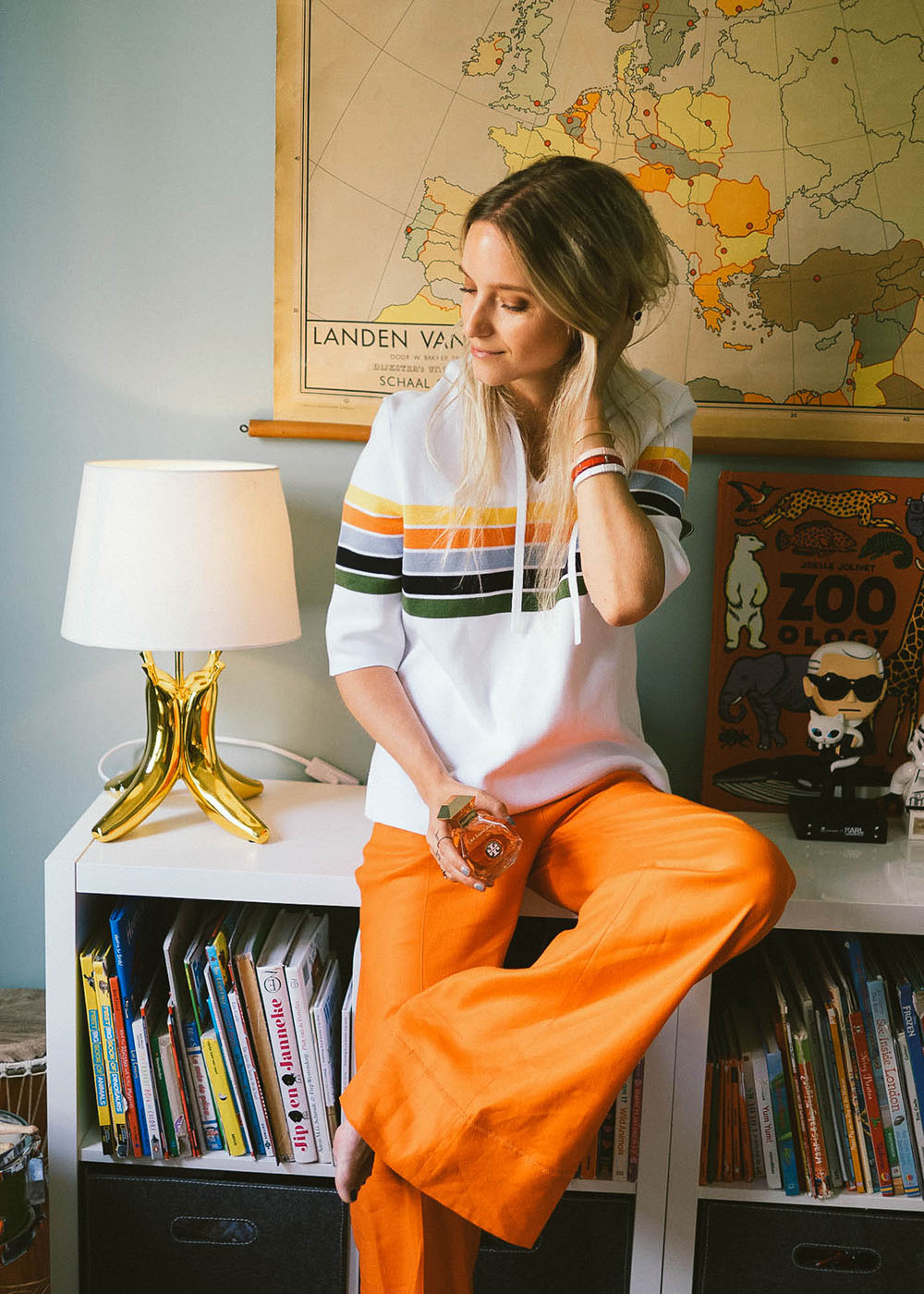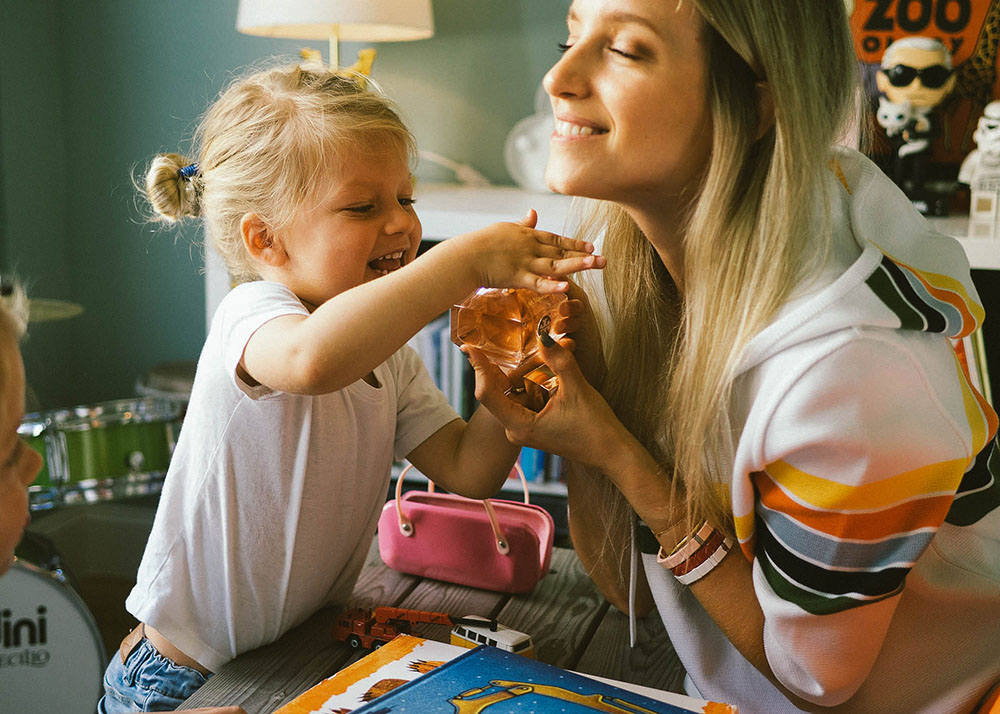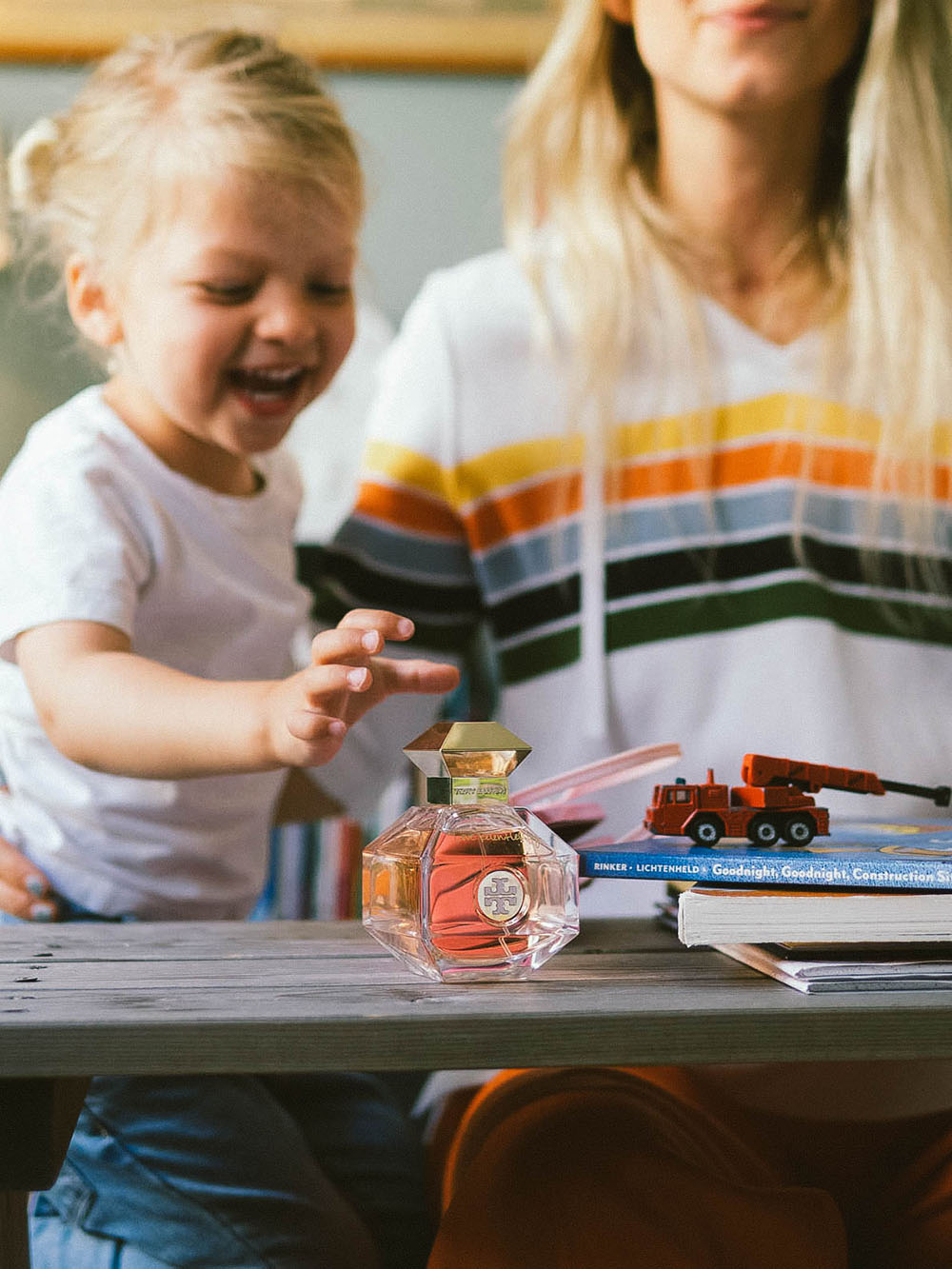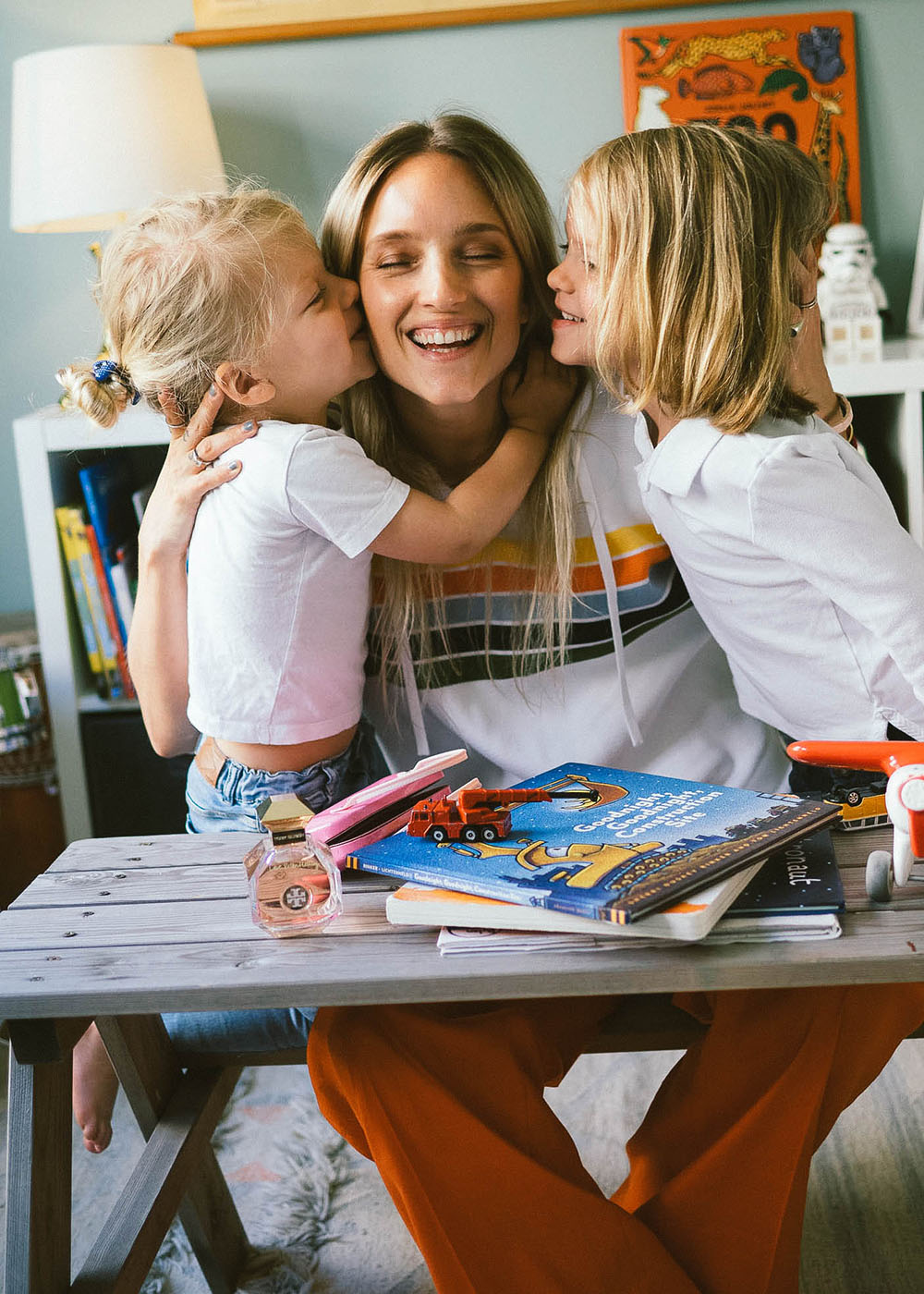 Tory Burch sweater | Tory Burch pants | Tory Burch fragrance "Love Relentlessly".



Photos by Marinke Davelaar
YOUR THOUGHTS