FEBRUARY'S BEAUTY HACKS
Posted on February 25th 2017 by THEFASHIONGUITAR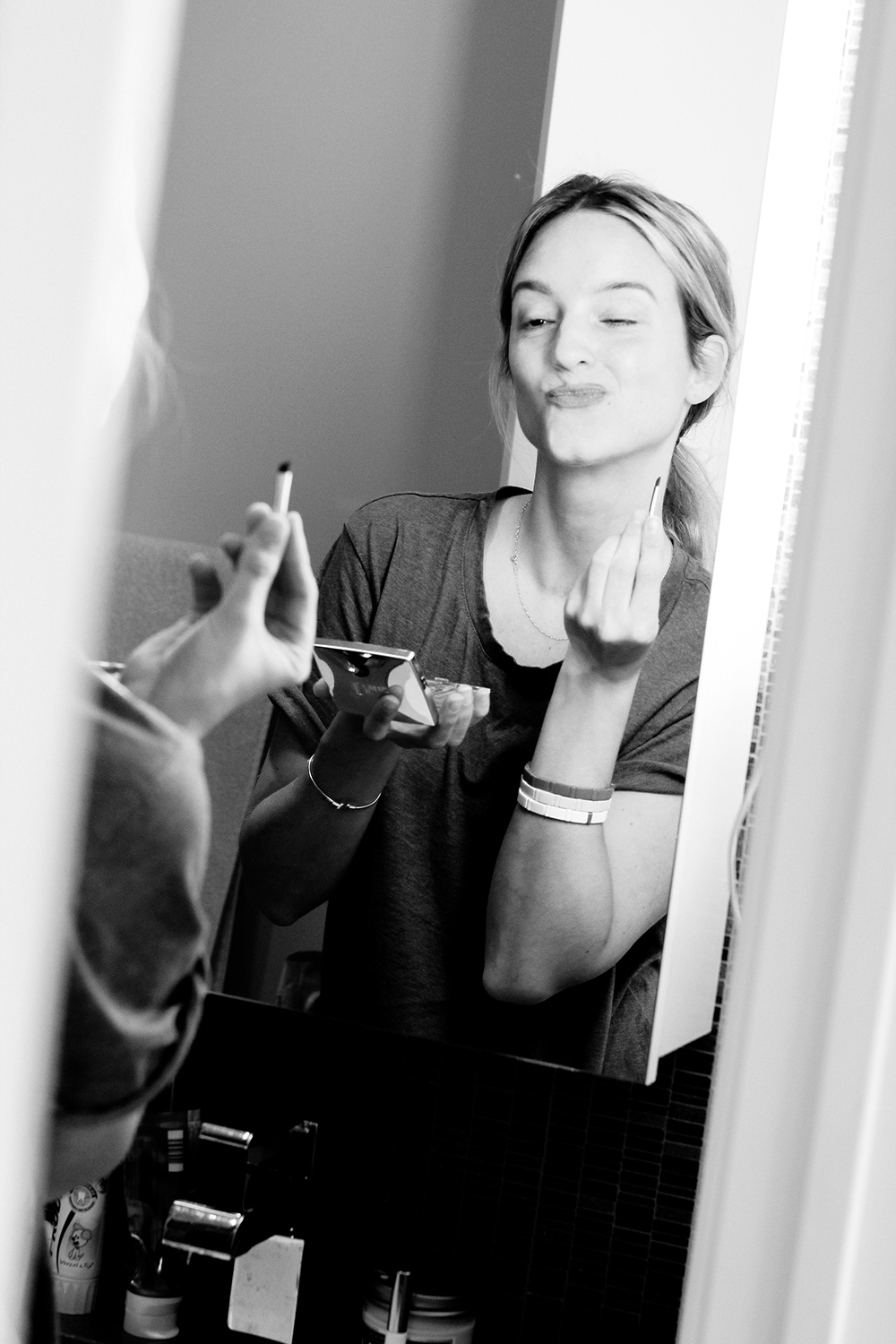 It's Saturday morning and as usual we are all still in our pajamas. While Thomas' is scanning the internet for a pair of dining room chairs, I'm sipping my cup of take-away coffee – we ran out of coffee beans and cups for our machine so there was no other way to get our morning-coffee-fix than running to the nearest coffee shop. Anyway, I was going through my Instastory messages, and reading all your amazingly sweet comments and requests, when I realized it was about time to share a little about my current "beauty routine". Nothing sponsored, no collaboration, just a simple case of sharing is caring…
As you know, I'm always on the look for the "best" skin care products. Over time I curated an extensive list of favorites. Right now I'm very much into a Lancome "Water-Infused" cream, which I got as a treat on my trip to the Bahamas with Jonathan Simkhai. And it surely is a treat, because as much as I usually dislike watery creams, this one has not that diluted feel. Additionally I use Chanel's Hydra Beauty Micro gel for around my eyes. Next step, make-up.
My "normal" make-up is really as normal as it can be. Super basic. With dark circles under they eyes as a lovely family inheritance, I have to use a super concealer under/around my eyes to get rid of that tired look. I use Laura Mercier's Secret Concealer. Not in a tone lighter than my skin – I think that's a mistake most people make, which results in a panda moment whenever photographed – but a tone that's similar, slightly darker actually. Trust me, this works!
Eyebrows are something I'm still learning about. I started off with Glossier's Boy Brow – THE BEST – and added Dior's Backstage Brow Kit to add some more dimension too them. Since I don't like the wax that is in that kit, the two products form an ideal combination for me. Also, I'm trying to "understand" my brows, and treat them individually… truth is – so I found out – they didn't come as twins, they are like sisters. Somewhat symmetrical to my face, but truly different compared to each other.
Last but not least, blush – Chanel's Joues Contrast Powder which I still have from my trip with Chanel to London – lip balm – Chanel Hydra Beauty Nourishing Lip Care, and Chanel Boy perfume.
Hope this answered a lot of your questions. Let me know if this is something you like to see more often on Thefashionguitar.com and if so, WHAT DO YOU want to know :)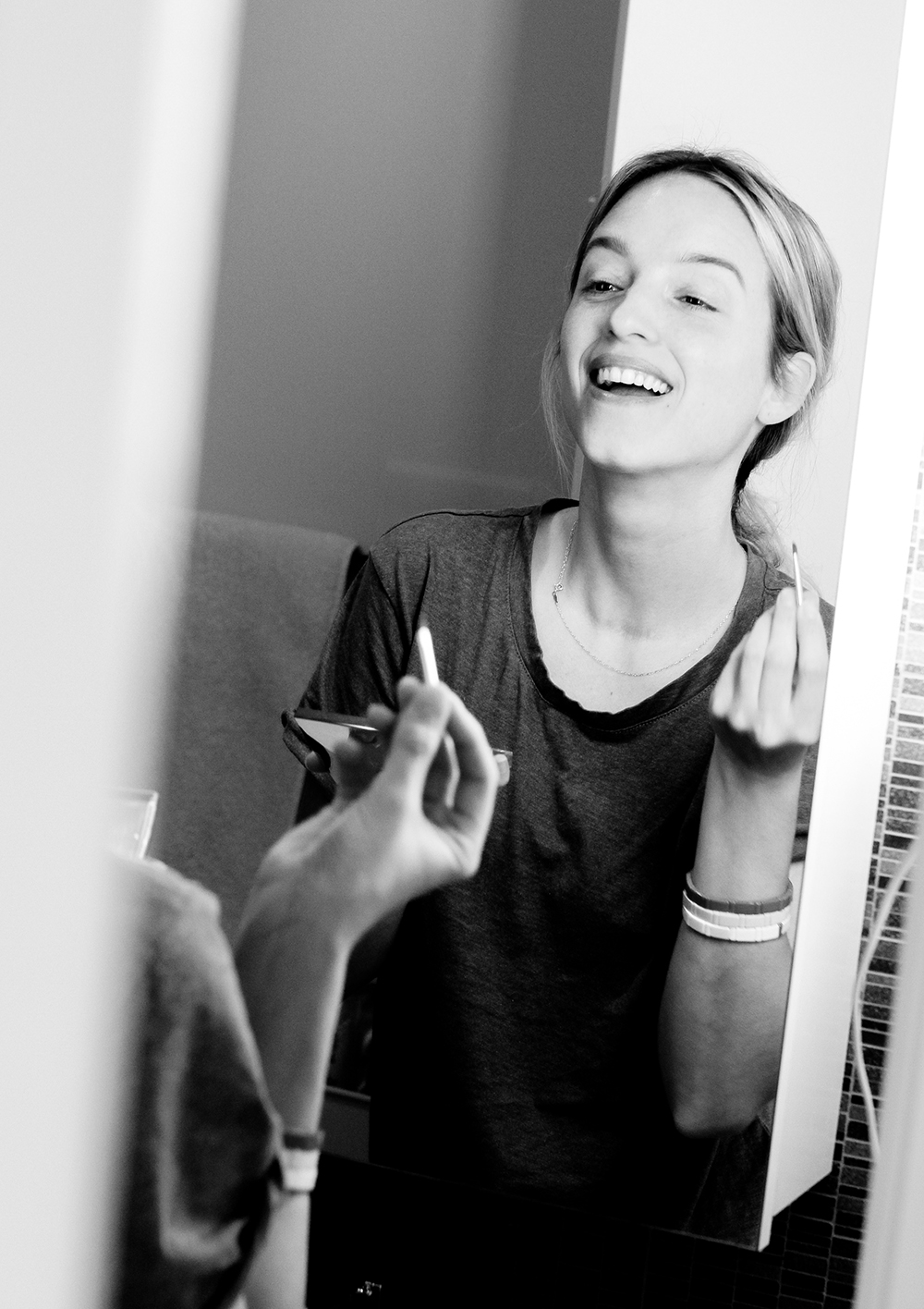 H&M t-shirt | Roxanne Assoulin bracelets.
YOUR THOUGHTS