STATEMENT BAG AND WINTER FLORALS FOR NYFW
Posted on February 24th 2017 by THEFASHIONGUITAR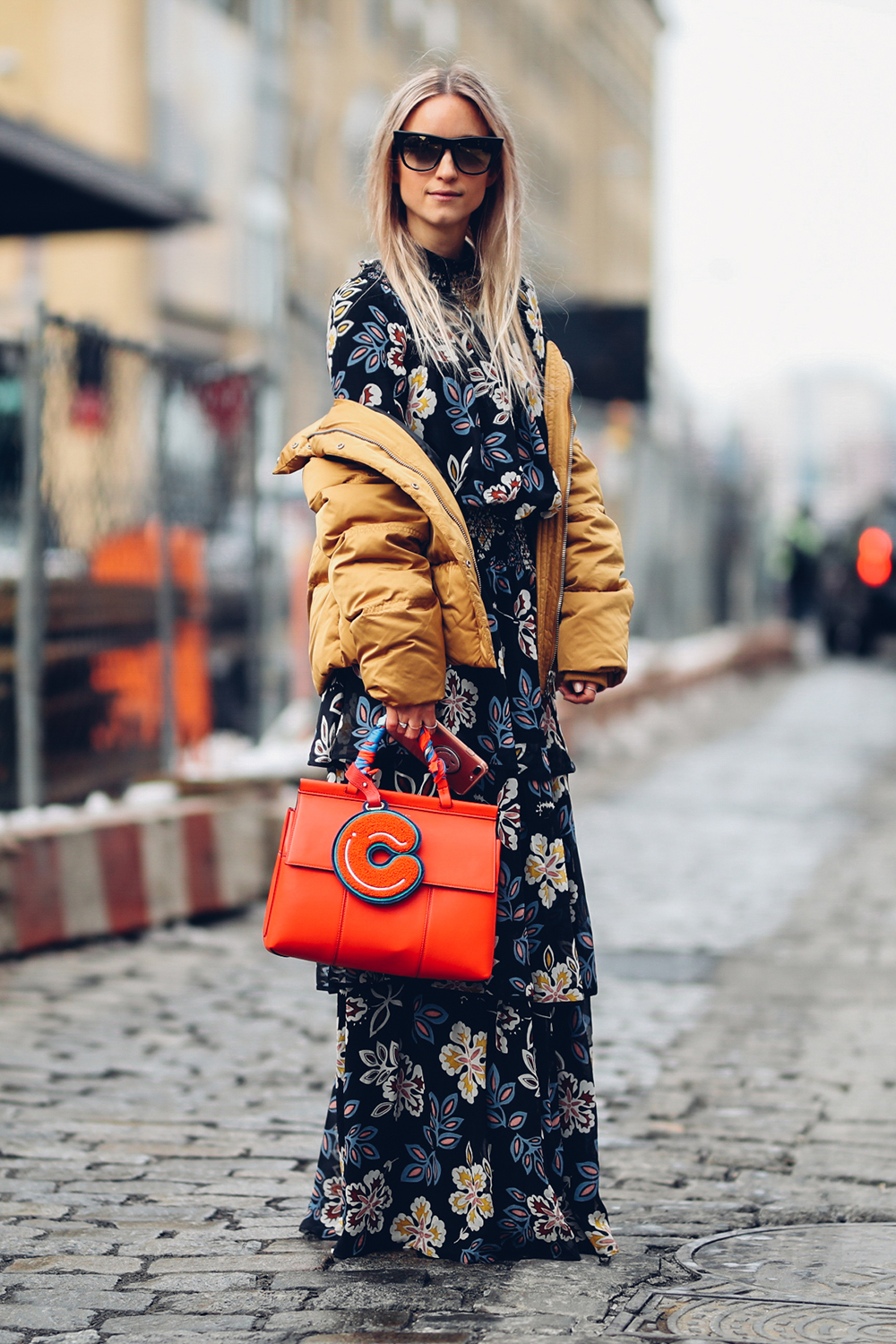 With the horrors of the previous February New York Fashion Week still fresh in mind – where an actual frost bite alert was sent out, and trashcans were picked up by heavy storms resulting them to fly through Tribeca – I pack nothing but puffer coats and heat-techs. Or did I not? Was I actually too much distracted by the insanely good weather forecast that I was not at all prepared for the blizzard? And did I literally considered ordering boots from one of the 5th Ave stores that do same day delivery? Well, yes, all of the above is true, because this time around it was going to be great weather… A blizzard? No that can't be happening…
And so I landed in New York when it was sunny and felt like spring. The next day the actual blizzard happened. FOR REAL. I tried to keep in mind it could not be that bad, because the days after looked up again… And they were. Rising temperatures made for slushy streets though, but comfortably and gloomy days followed. Ideal for photography.
So anyway, as you know, red is a color I love – as long as it's fire-red of course – so no tough choices when I had to select my look for the Tory Burch show. I always enjoy it so much when a brand wants to dress me. I know there's a lot to do with that, as some bloggers advocate that they only wear what is theirs, and I do applaud that, I would do that too IF I had all those season key-pieces in my wardrobe every season. But I don't, because that is a very expensive thing to do… So I still do borrow pieces from the brands I love, for their shows I go to, and combine them with the new season pieces I bought. Is that such a bad thing to do? Is it cooler when you express your style with what you actually own? Is my integrity less knowing that I borrow my favorite pieces from the designers I love in order to express my style? I personally see this as a great enabler, a mutual beneficial collaboration that is a great formula for Fashion Month!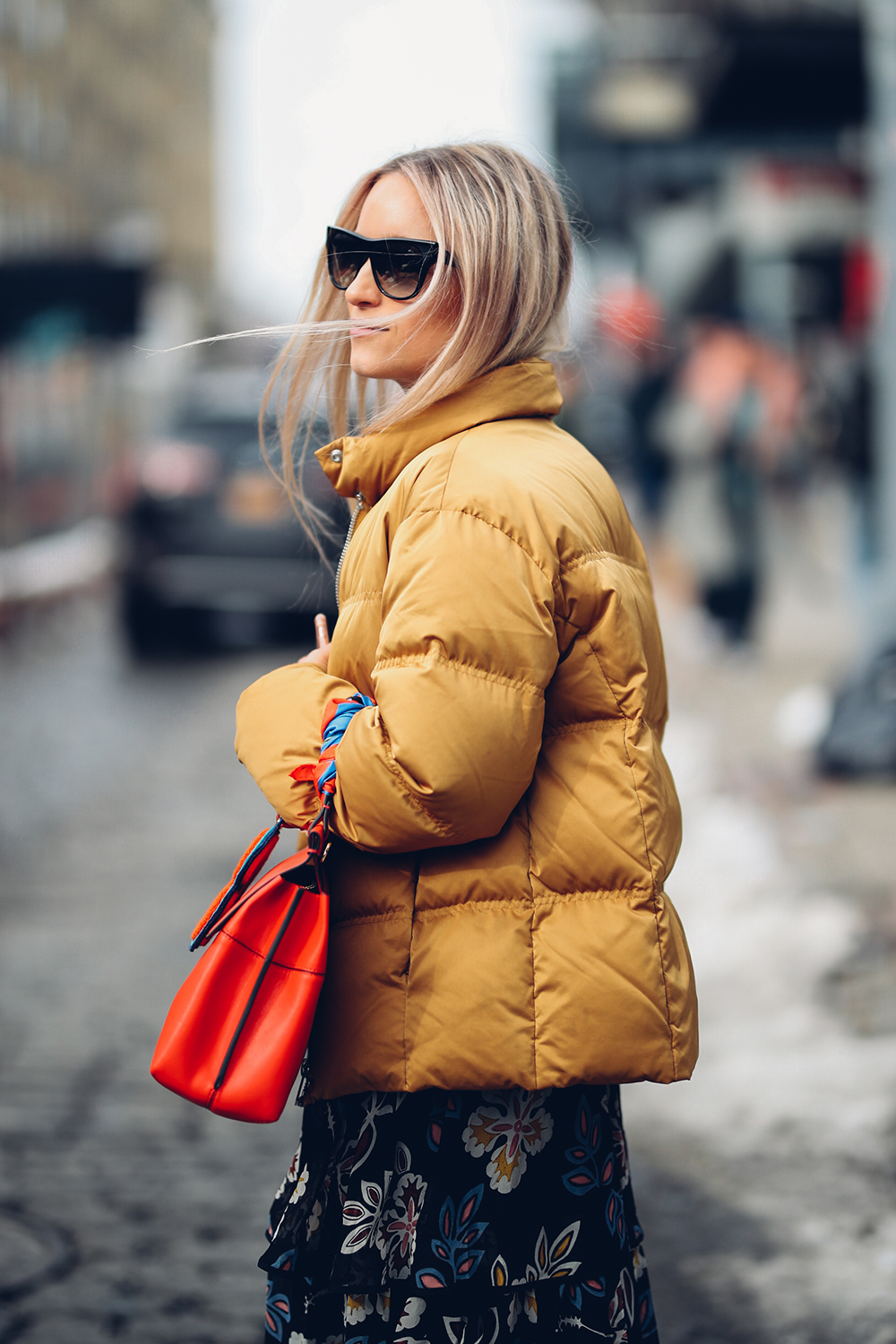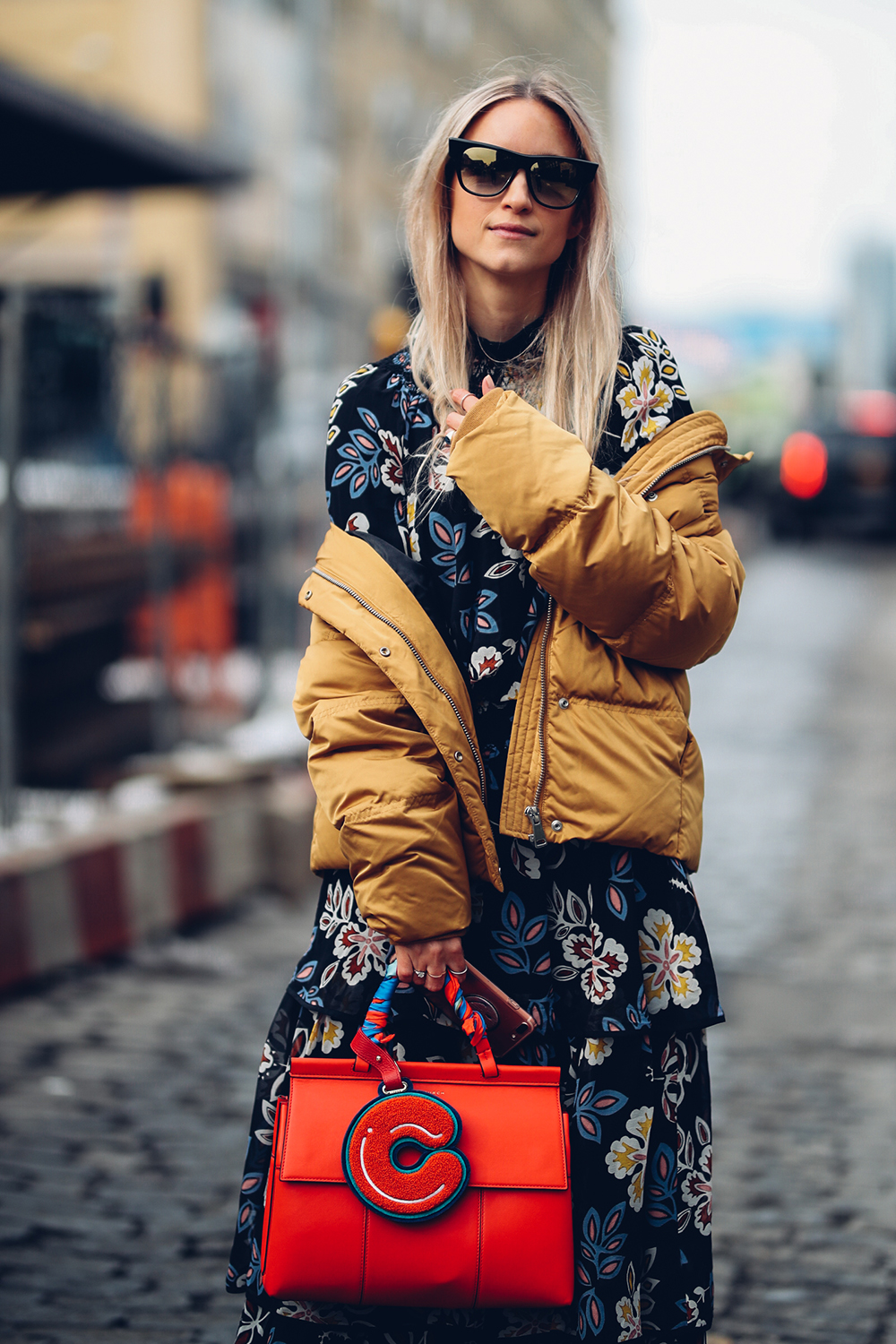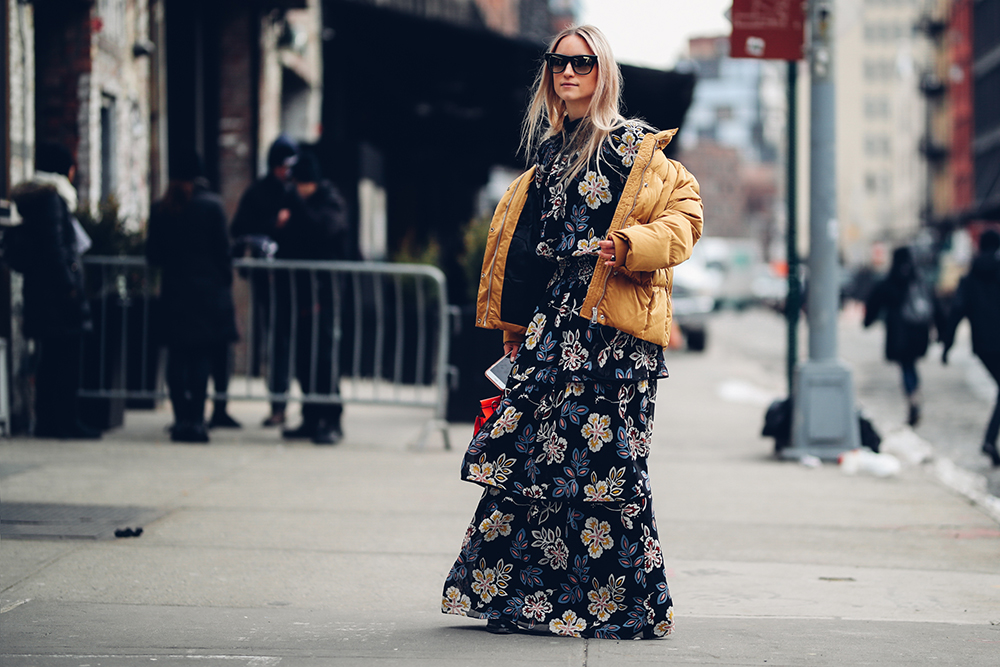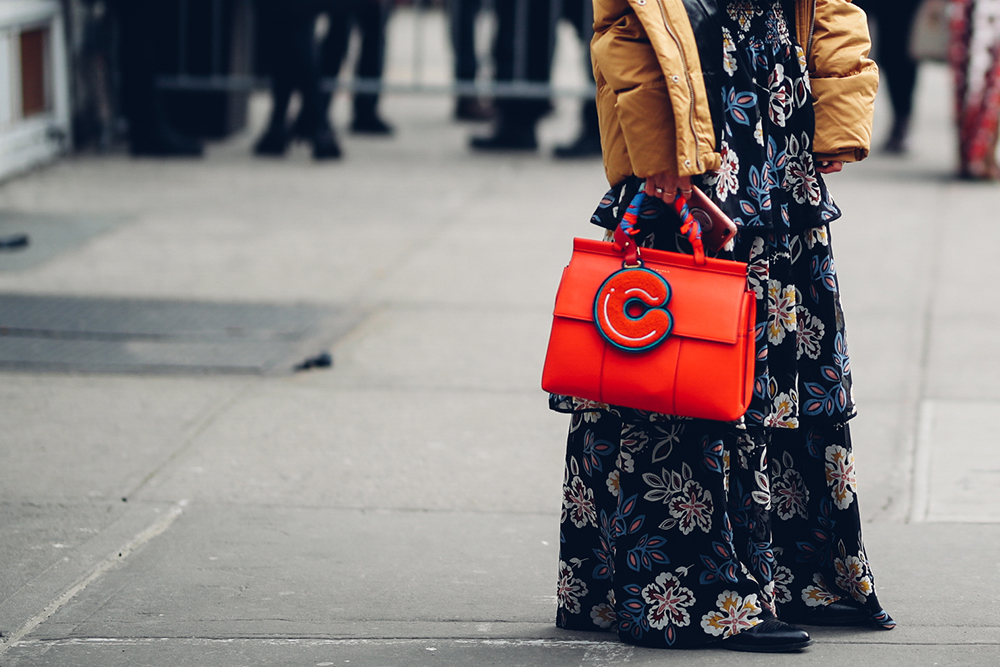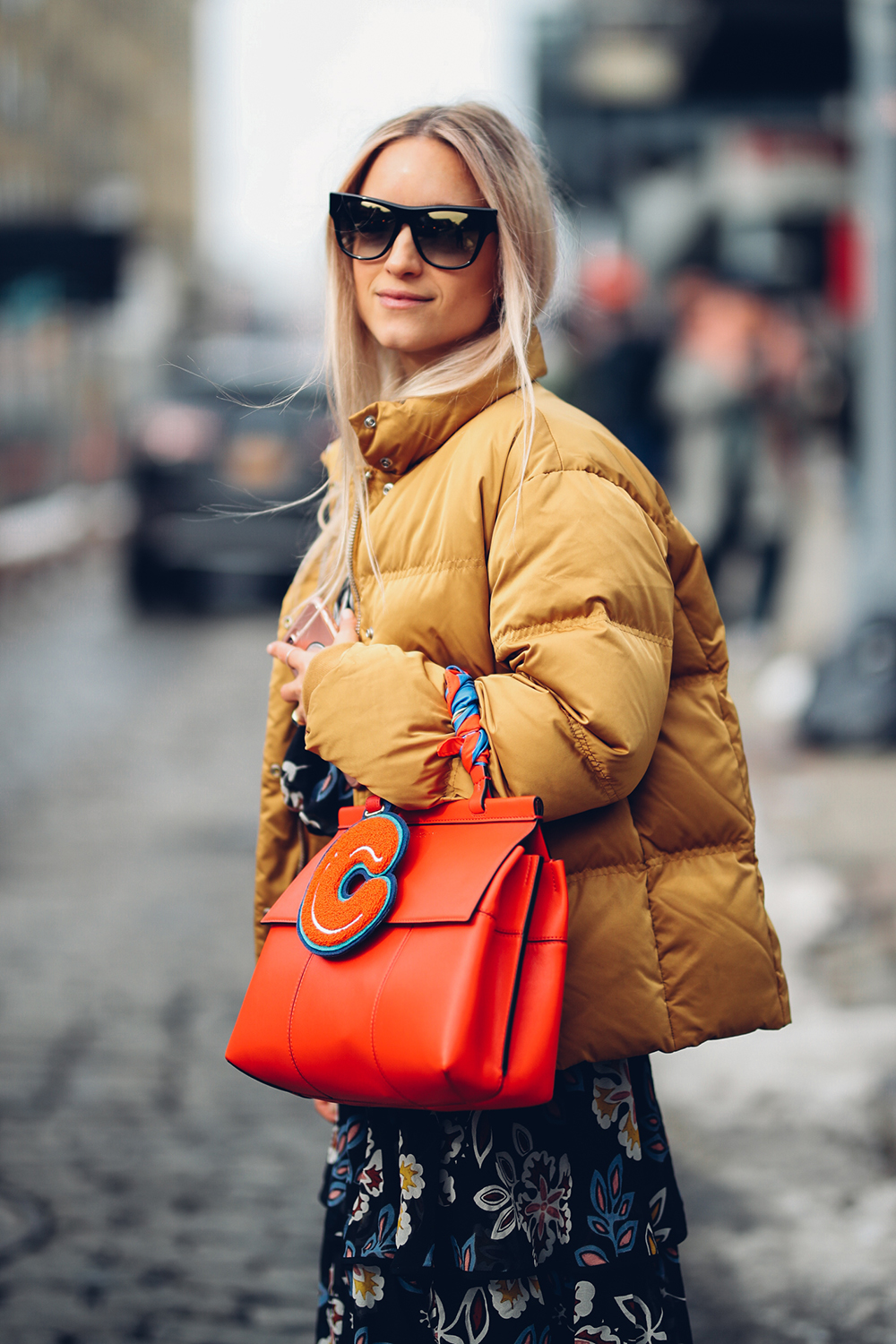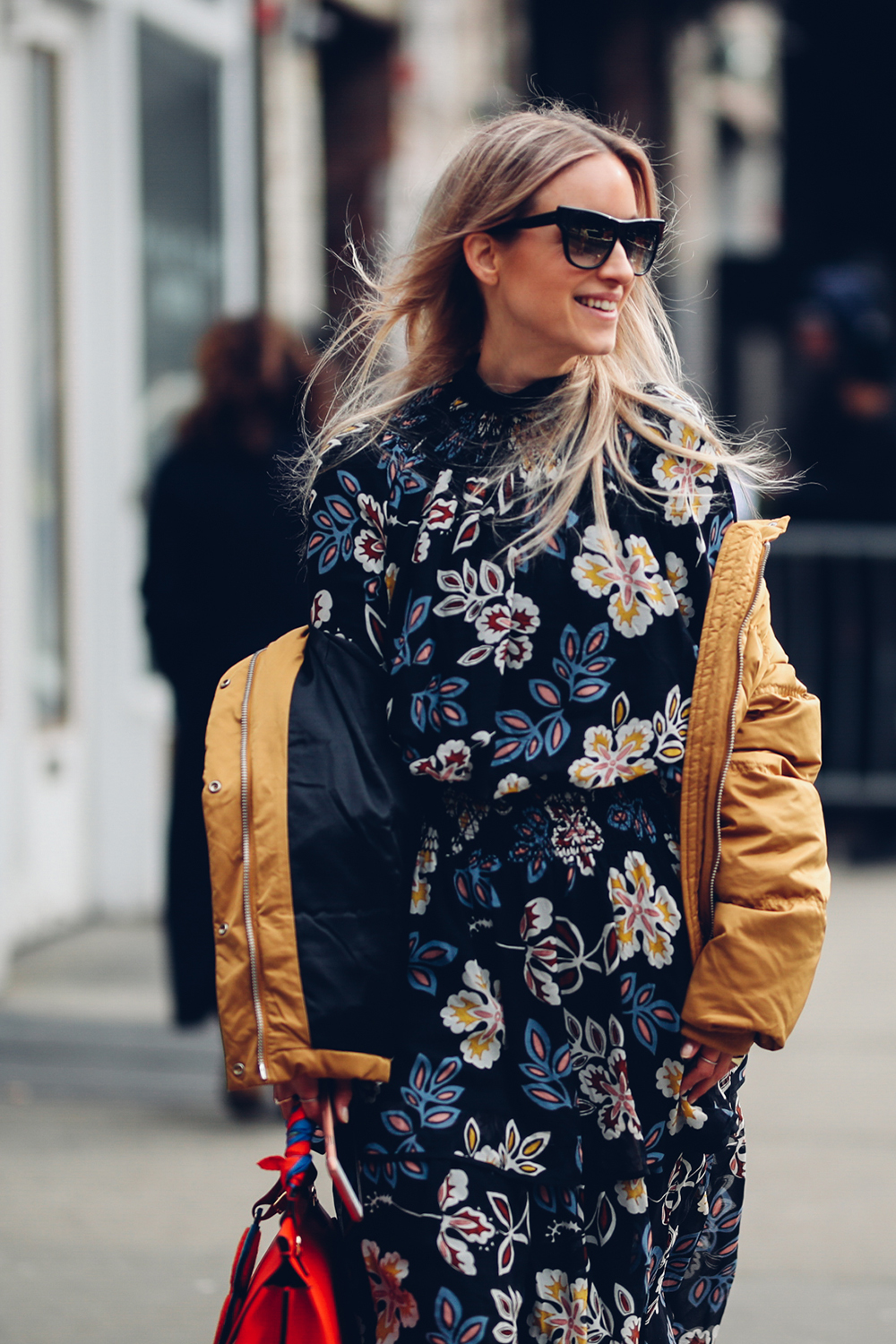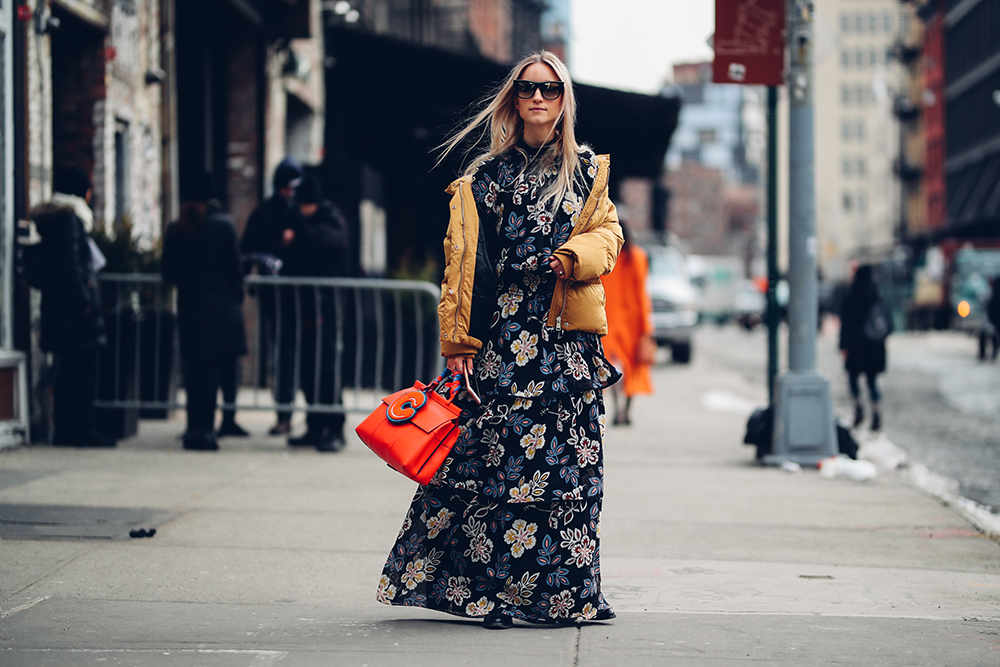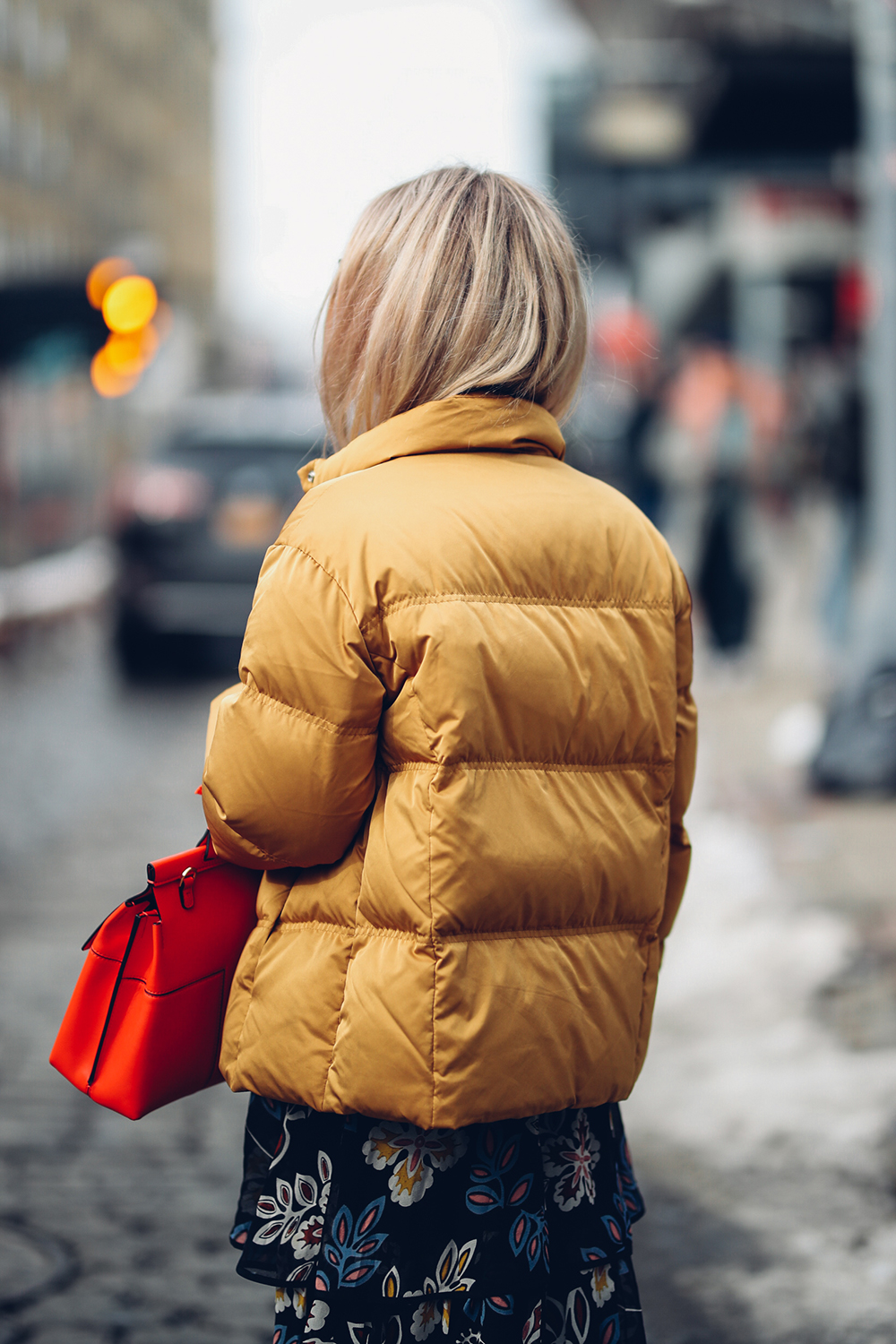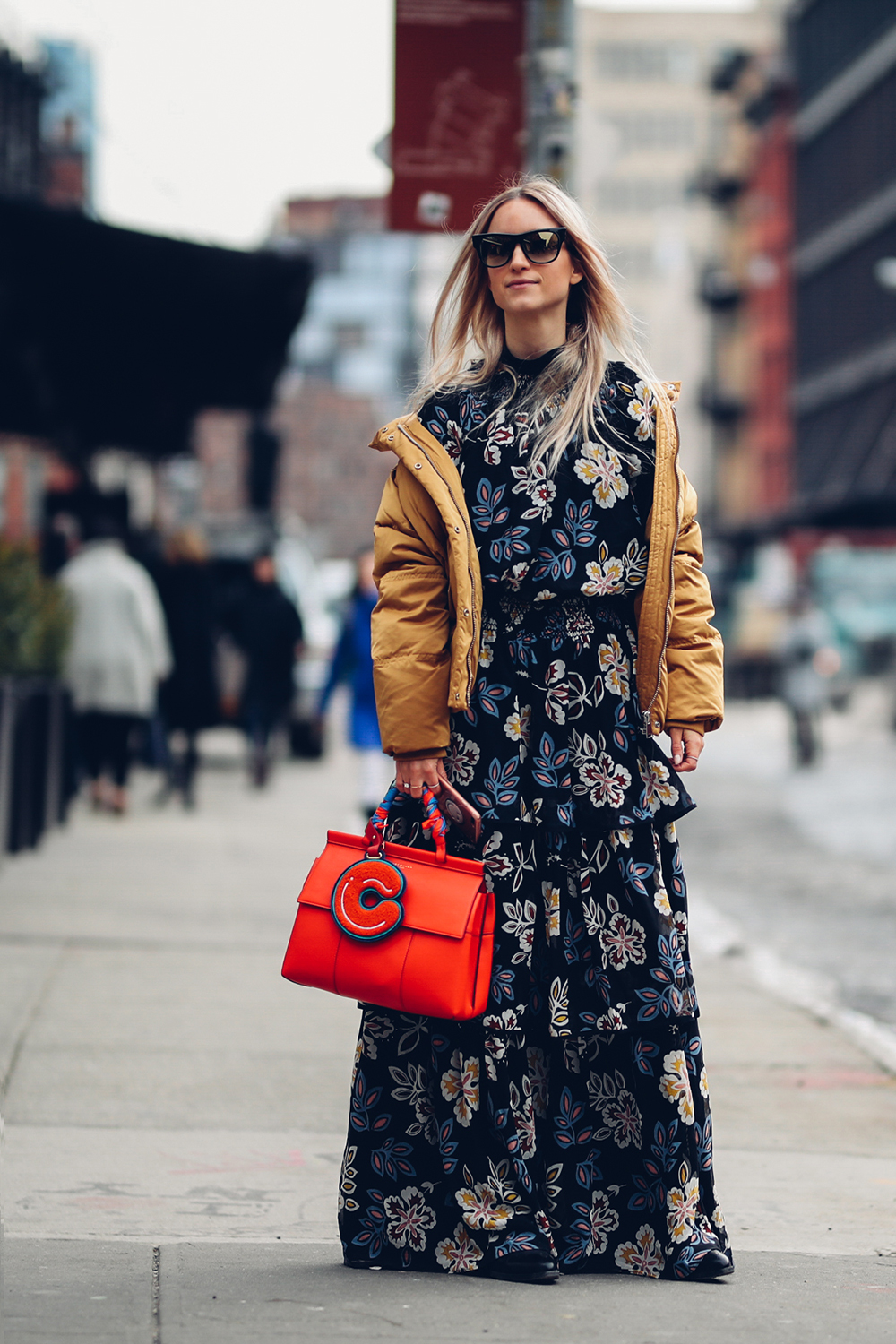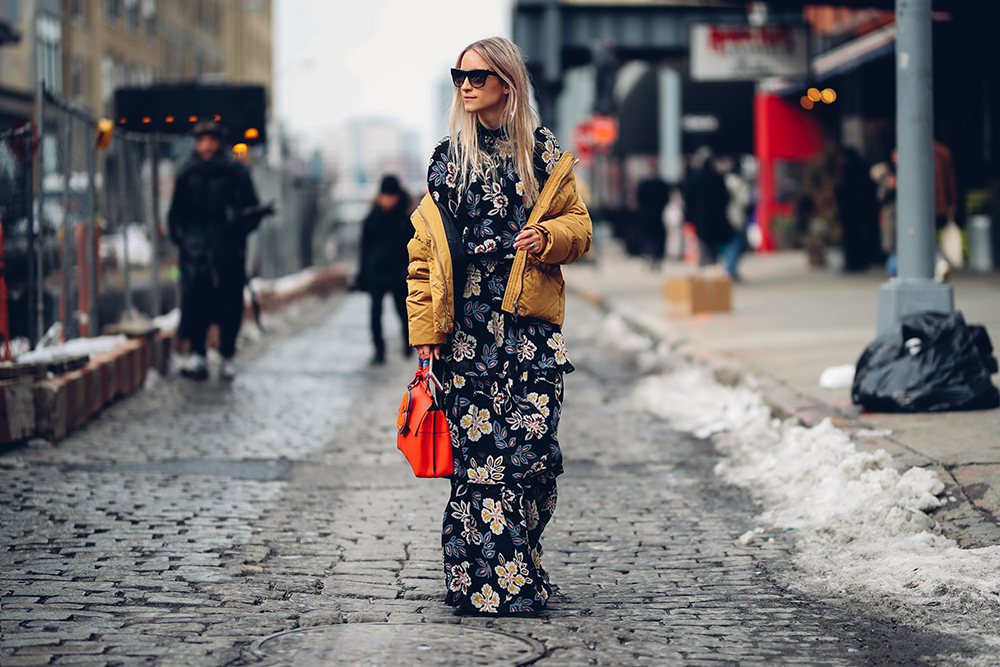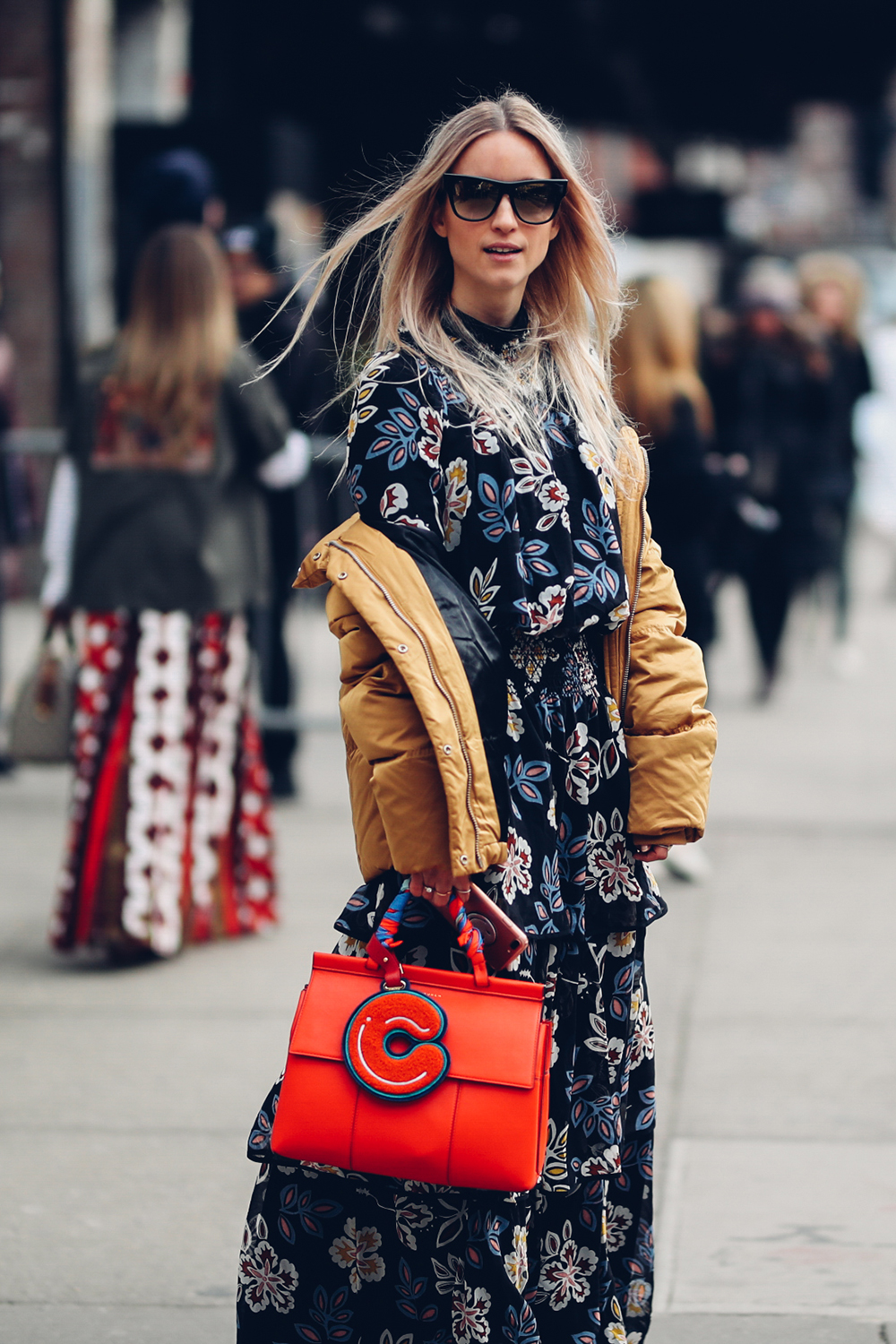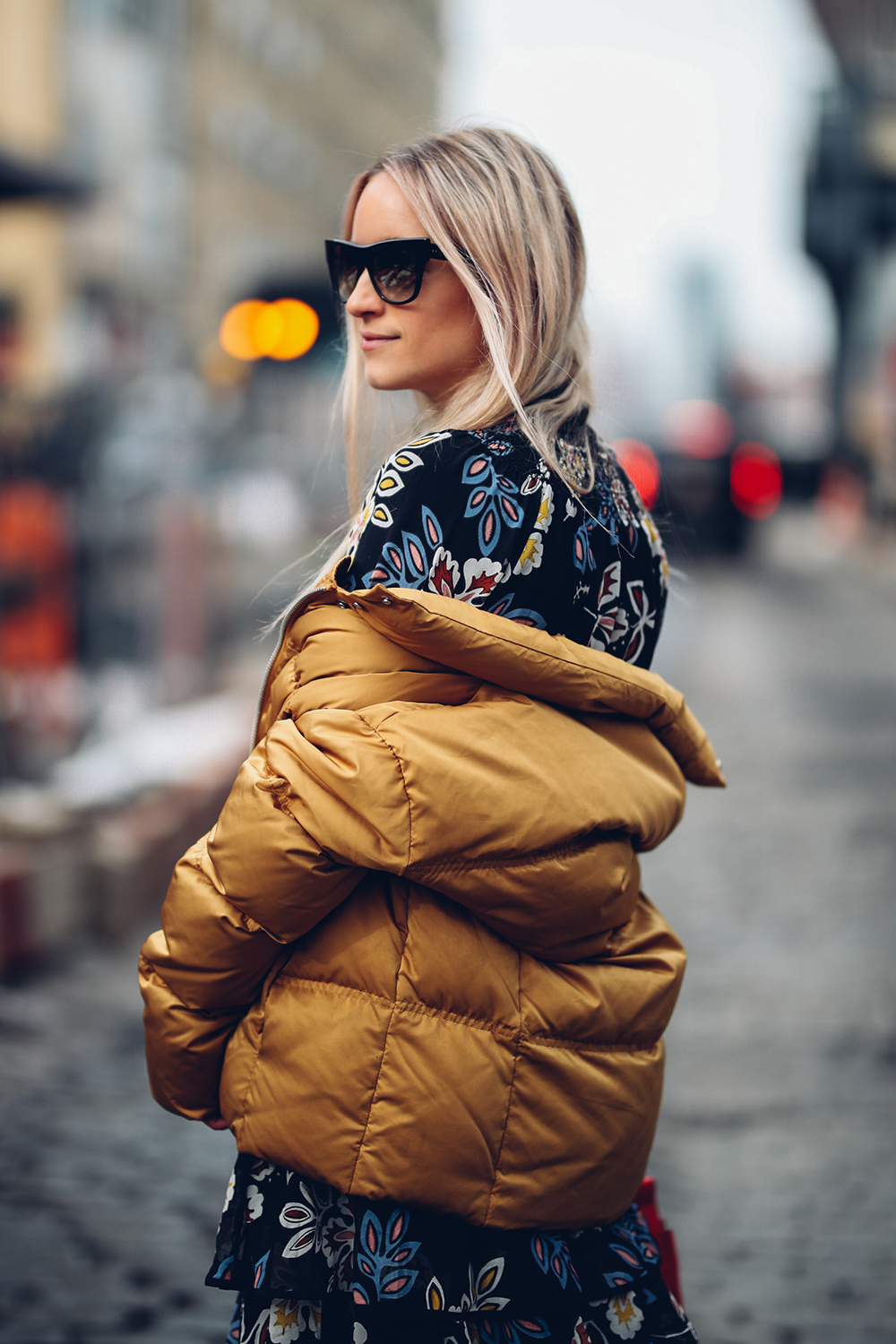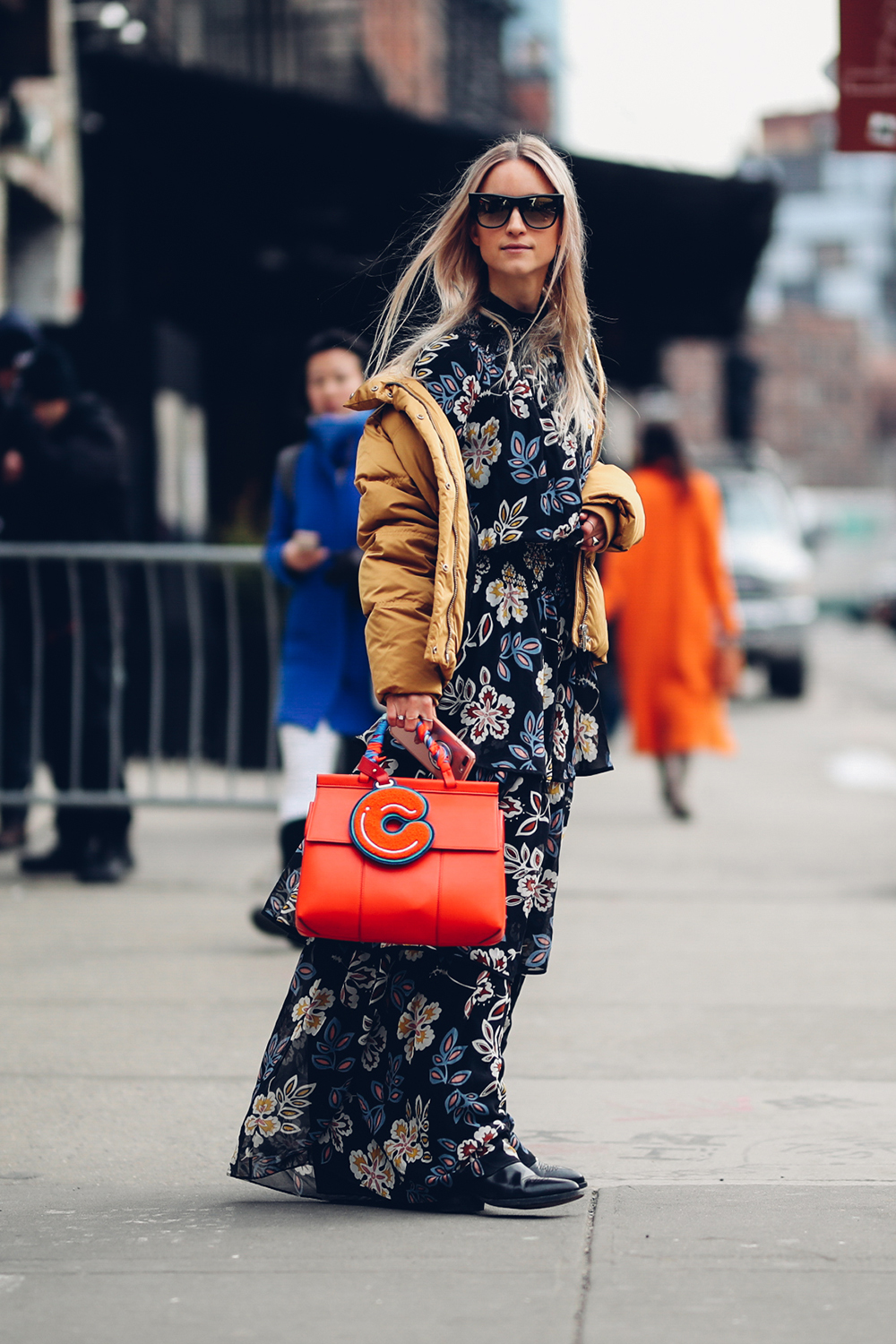 Dita sunglasses | Topshop puffer jacket | Tory Burch dress | Tory Burch T Satchel bag | Sandro boots | Chaos luggage tag.
Photos by Jeff Thibodeau & Daniel Kim
YOUR THOUGHTS
Highlighted