MY X JEWELLERY ESSENTIALS
Posted on August 1st 2016 by THEFASHIONGUITAR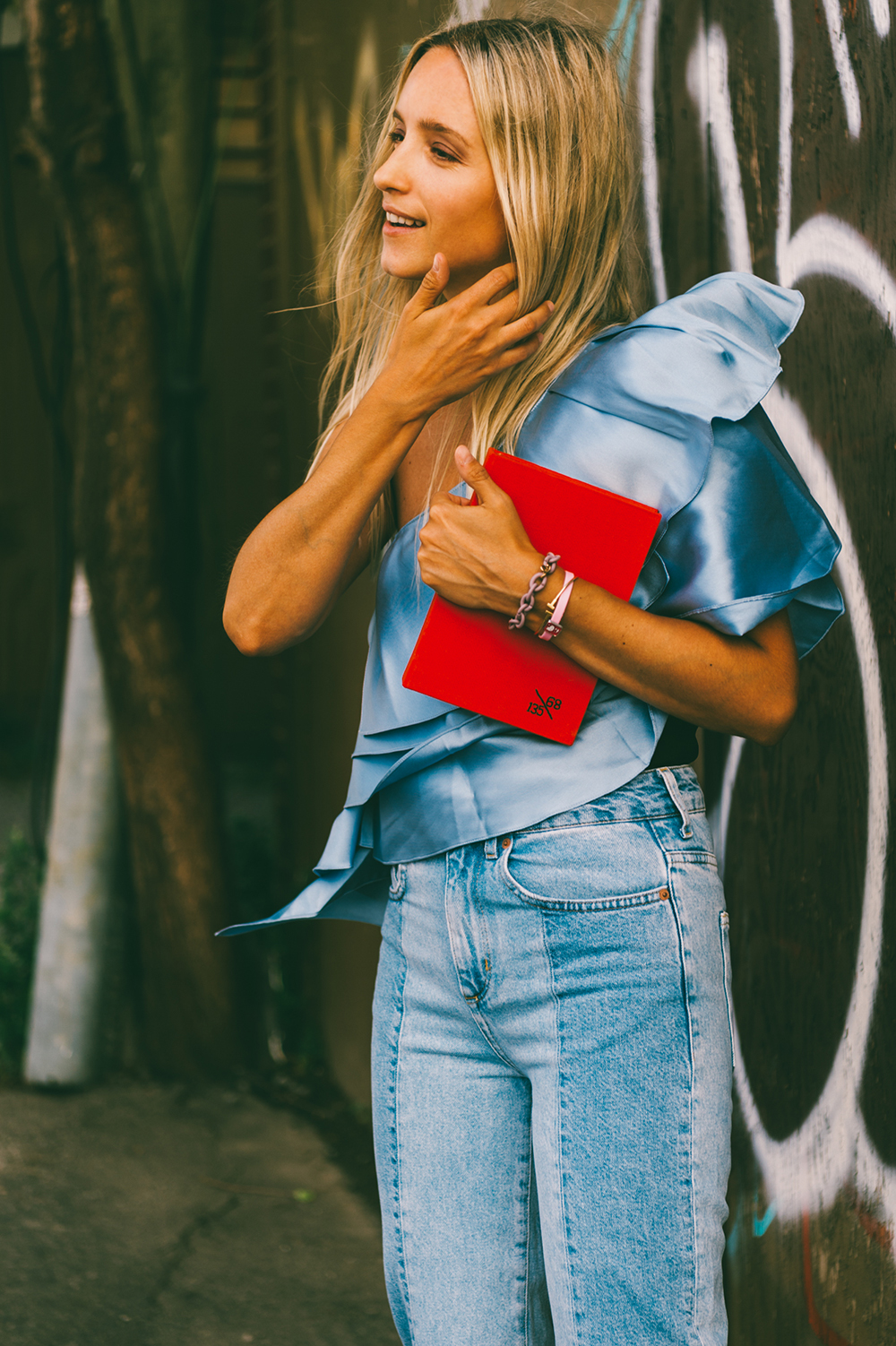 I'm very dedicated when it comes to my accessories and jewellery. I only wear what I truly love, and when I truly love it, I wear it all the time. And so it went with my X Jewellery bracelets. X Jewellery is the brand I designed four bracelets for last year – which are in fact available as we speak, and with a few additions like the one I'm wearing today. These four bracelets I designed have literally been on rotation around my arm. In combination with the bracelets I already have, they always seem to be the perfect add-on. They basically go with everything I love, and that's what makes me love them even more.
So a very long love-story short: I dig my own designs a big deal, but I did add this lilac one – with bronze lock – which is outside of my own collection, simply because I think the color is perfect. It's one of the key-colors for fall actually, so adding it to my "favourites selection" seemed just the right thing to do. And see how easily it's combined with denim, and other – contrasting – colors! Just how I love it, a little unexpected detail to make it all look much more interesting!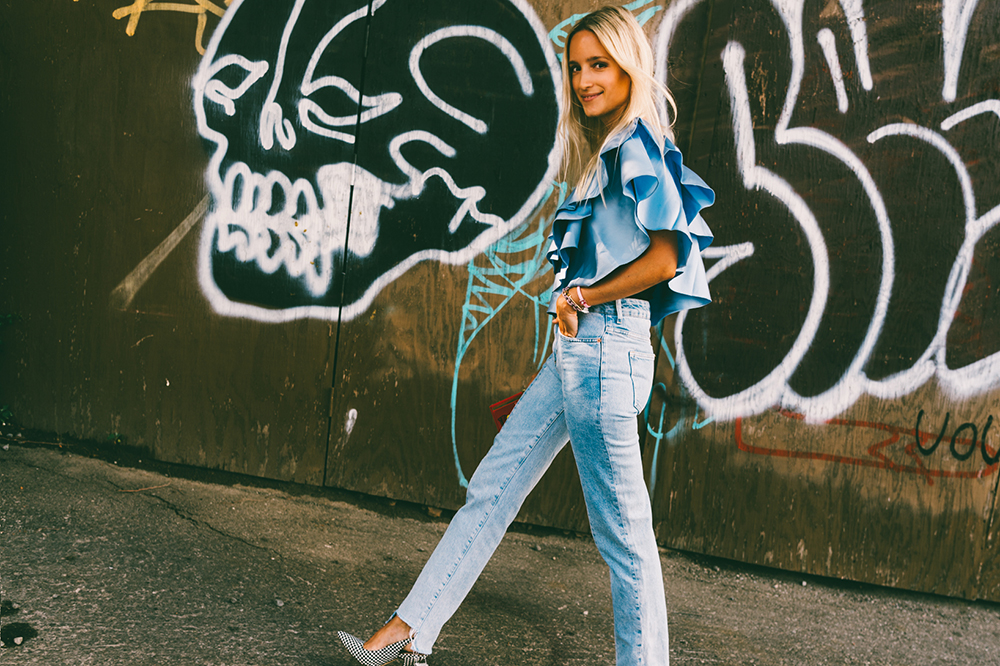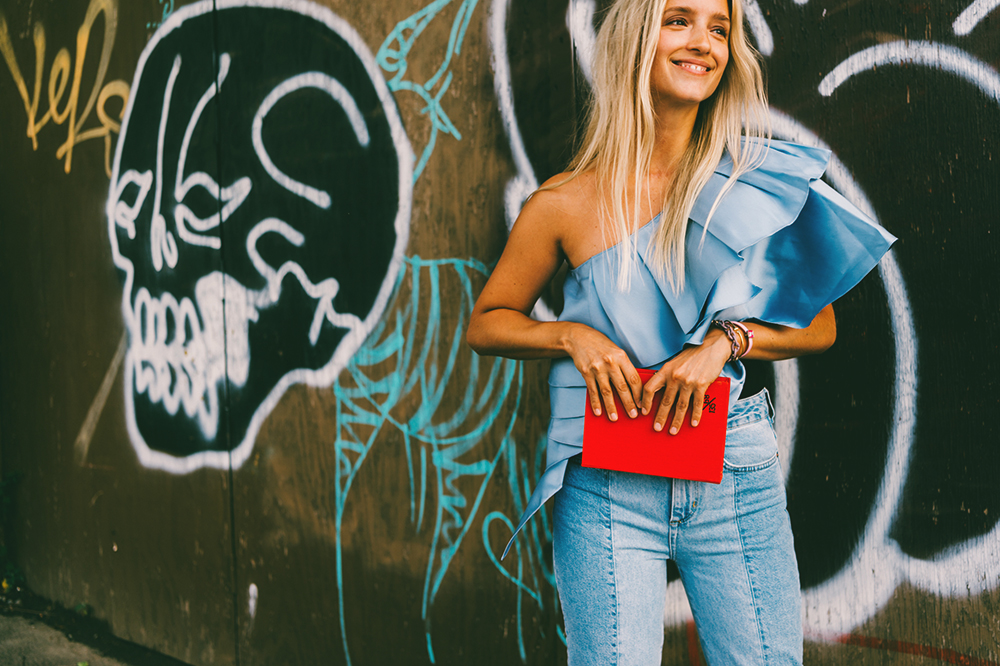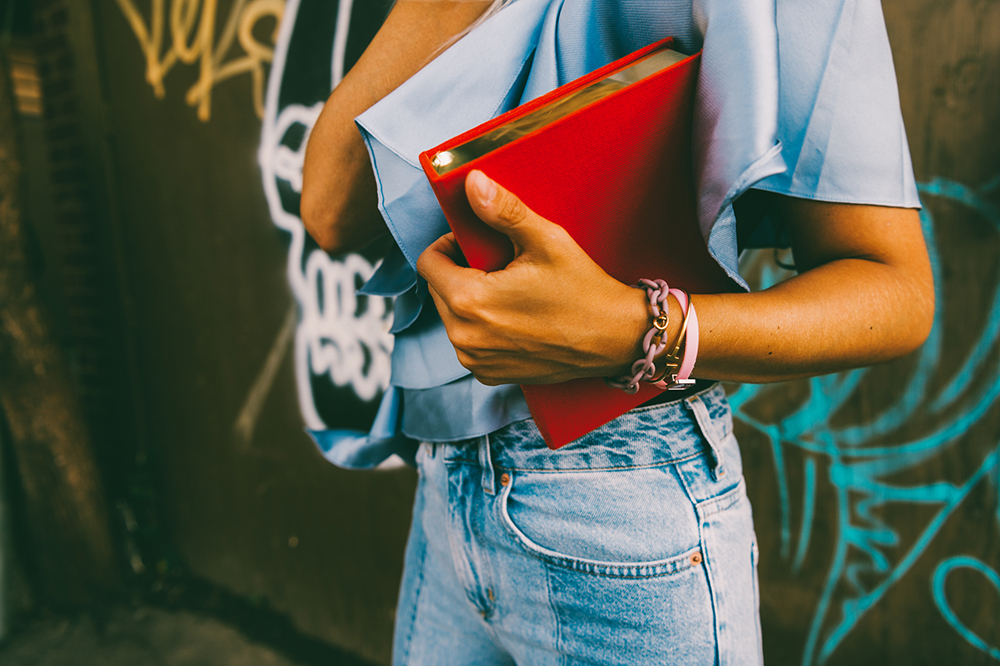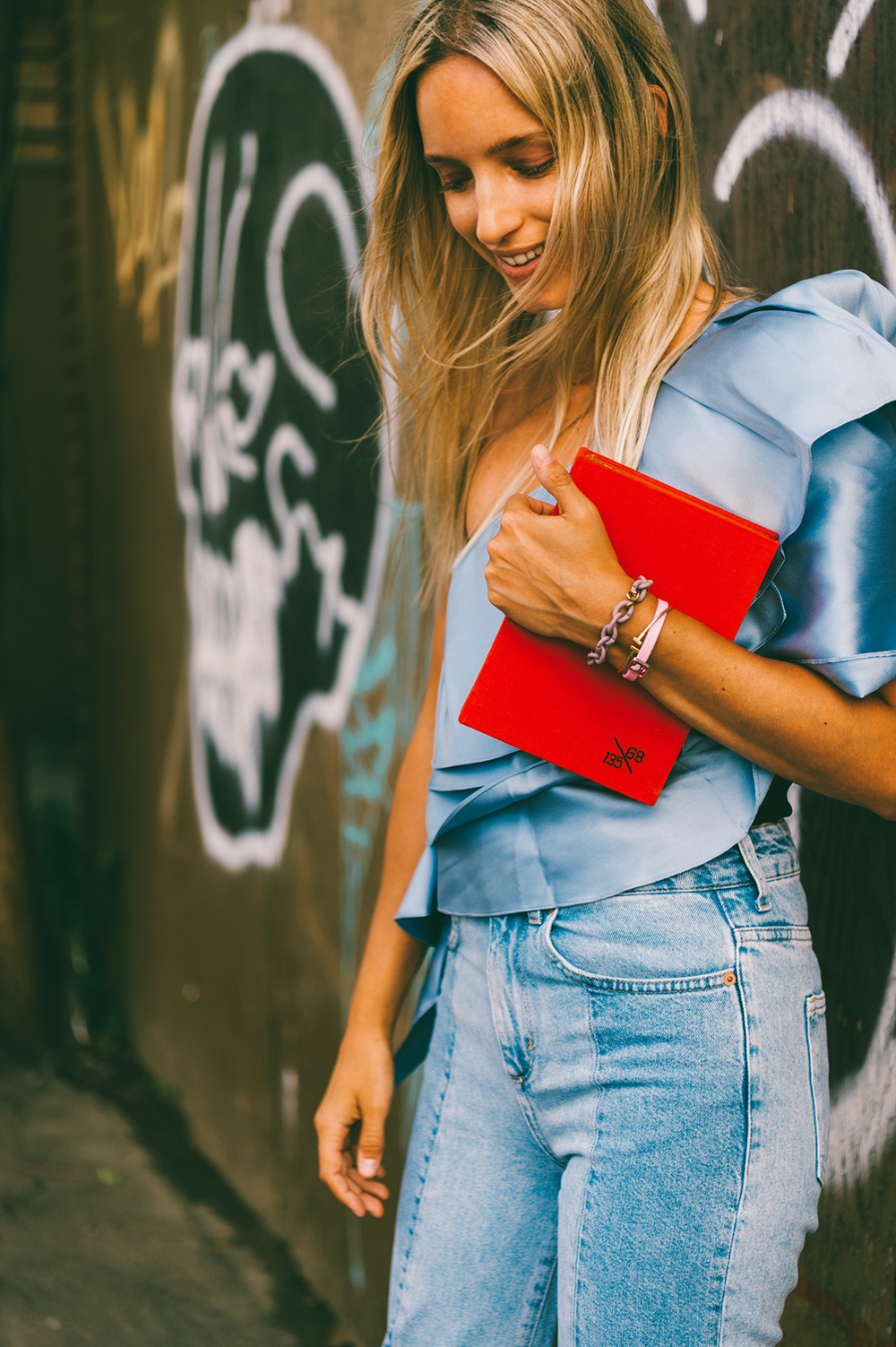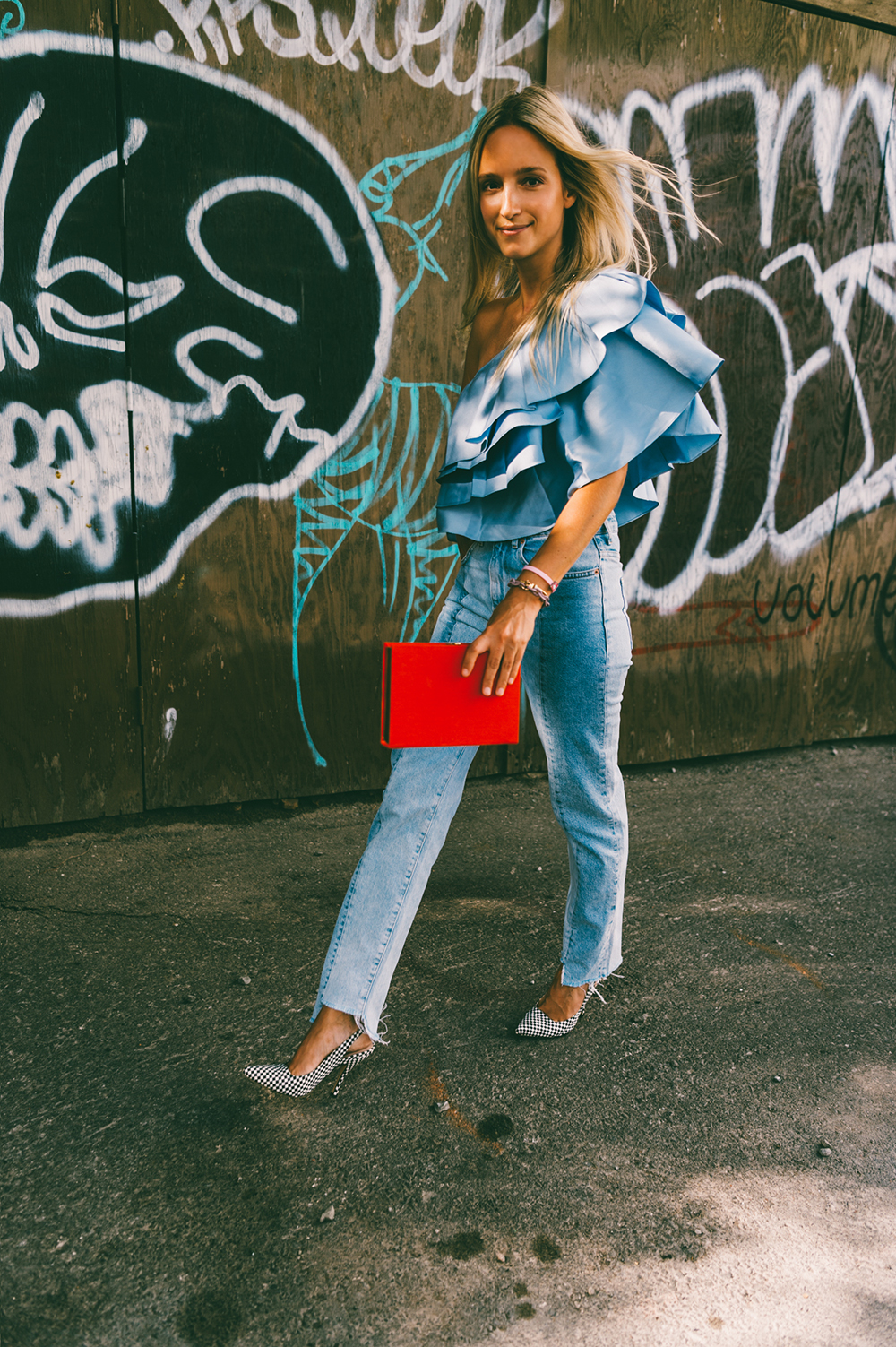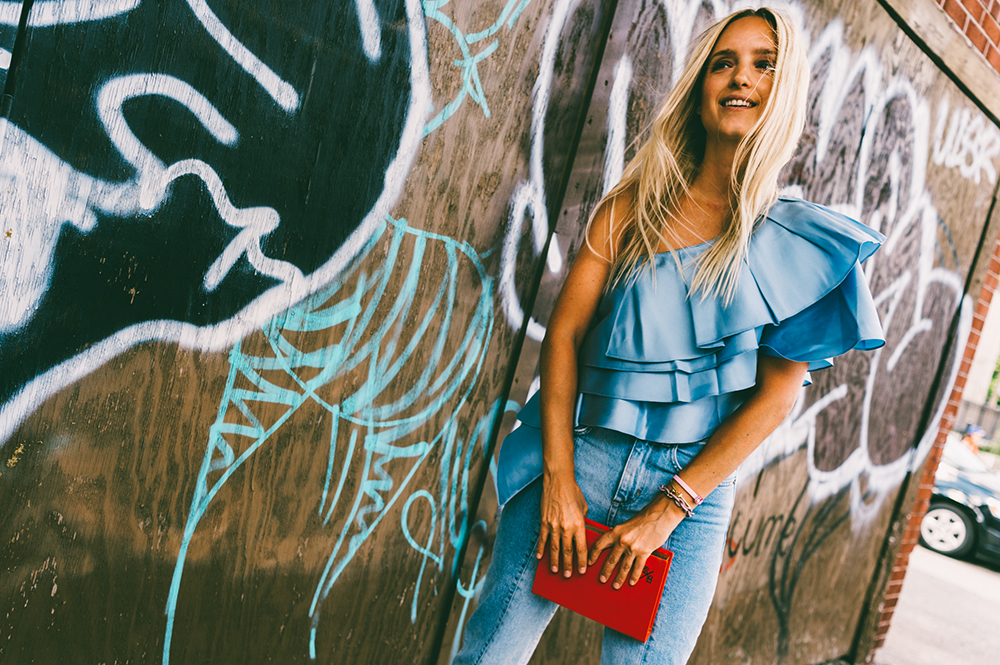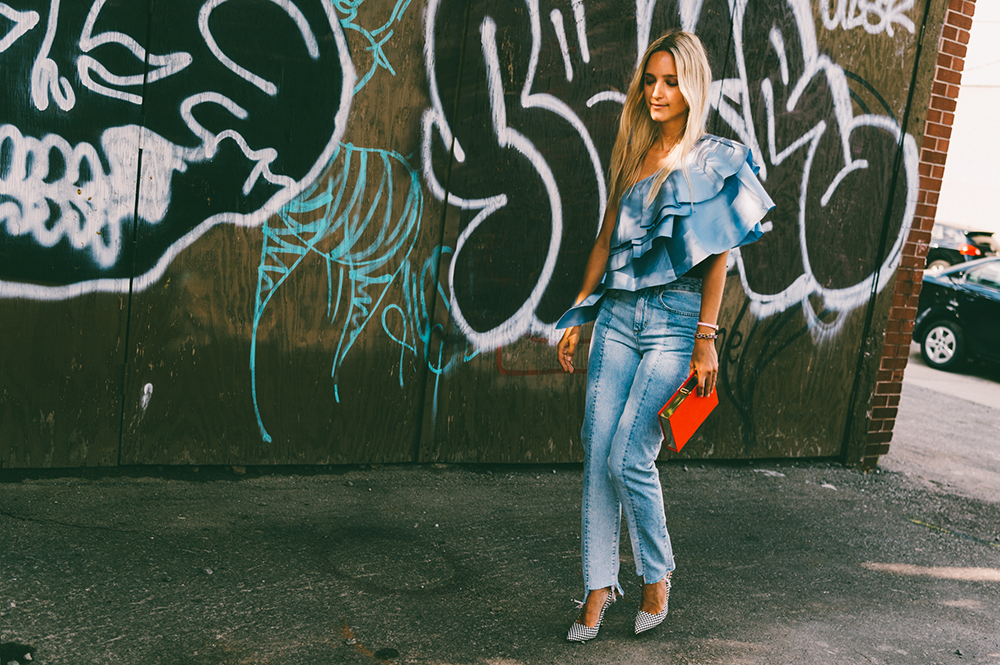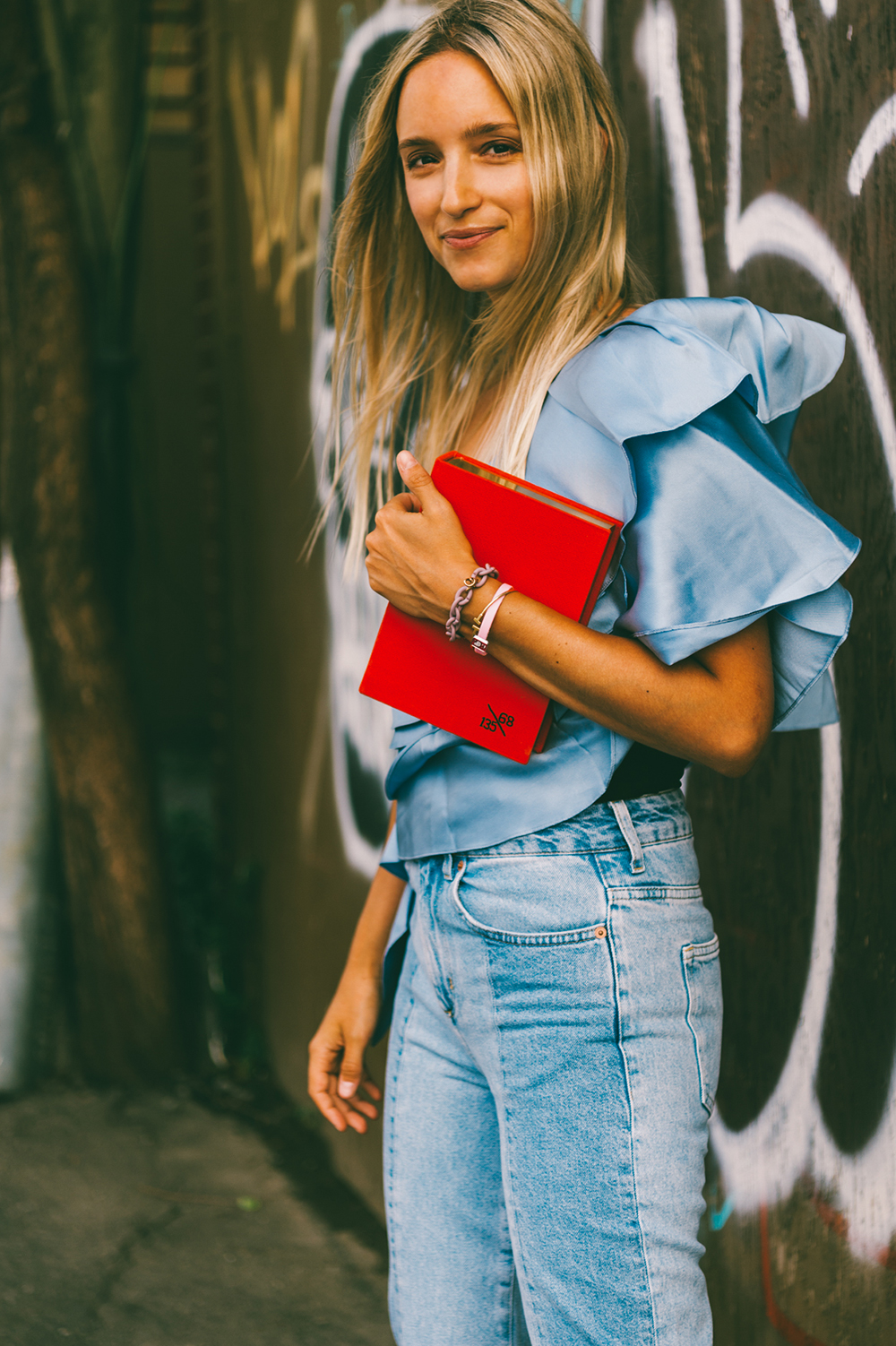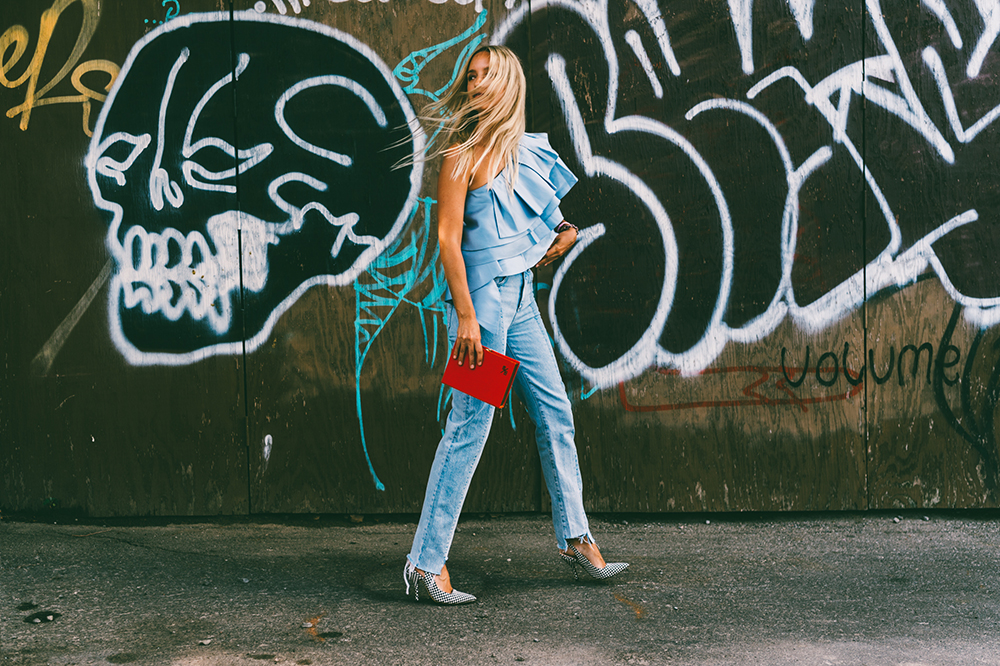 X Jewellery lilac & bronze bracelet | Olympia Le-Tan book clutch | Dries van Noten shoes | H&M Trend jeans | Sachin & Babi top.
Photos by Daniel Kim (Walking Canucks)
This post was created in collaboration with X Jewellery
YOUR THOUGHTS
Highlighted