CHLOE SS16 AD CAMPAIGN
Posted on January 16th 2016 by THEFASHIONGUITAR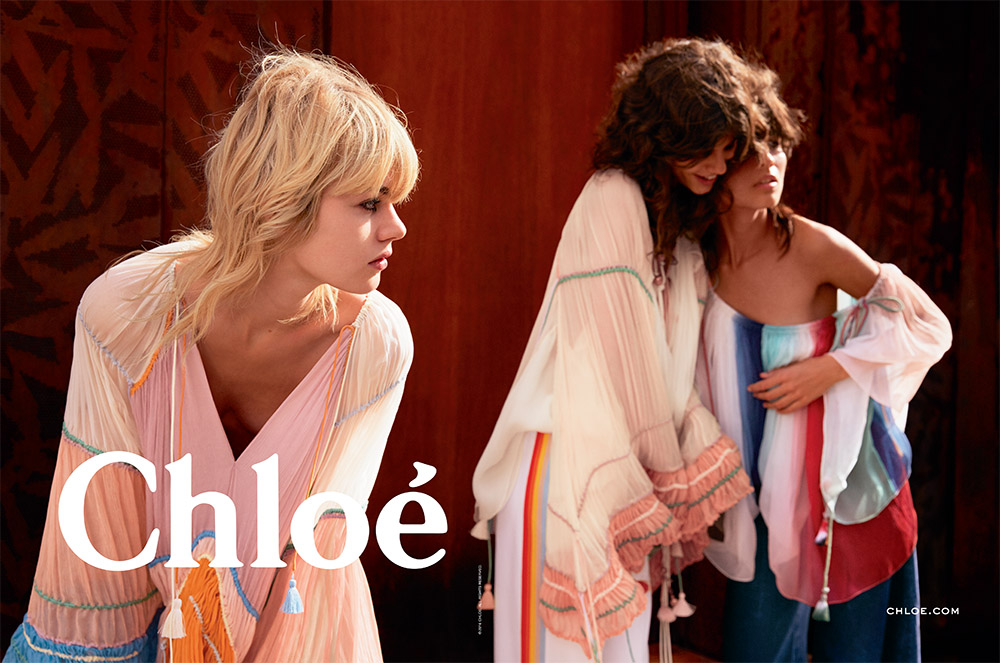 Chloe SS16 is here! Yes, it's that time of year when all the Spring/Summer ad campaigns come out, and I can't help myself but sharing those I love most. Those Chloe SS16 boho-vibes mixed with pieces from our youth – read: those sweaters with zip-necks and sweat-pant trousers – made it one of the most desirable collections for me this coming Summer… What do you say?
Top-3 on my wish-list: The multi-colored top with wide sleeves – I would wear it with a denim mini-skirt, the Hudson bag with multi-color fringes – makes every outfit jus a little more fun, and goes with everything boho, and those strappy sandals in white – the colored ones are pretty nice too, but the color-palette isn't really me.
This is all day-dreaming for now though, because it got so incredibly cold over-night! I can not imagine wearing these pieces right now. I will have to stick to snow-boots and ear-warmers…
And talking about the love for ad campaigns, have you got any favorites? Are you with me on the Chloe SS16 boho-vibes, the Dior monochromatic theme, and the Gucci back to the 70s looks? Or is there one I've missed out on? Tell me what your favorites are!!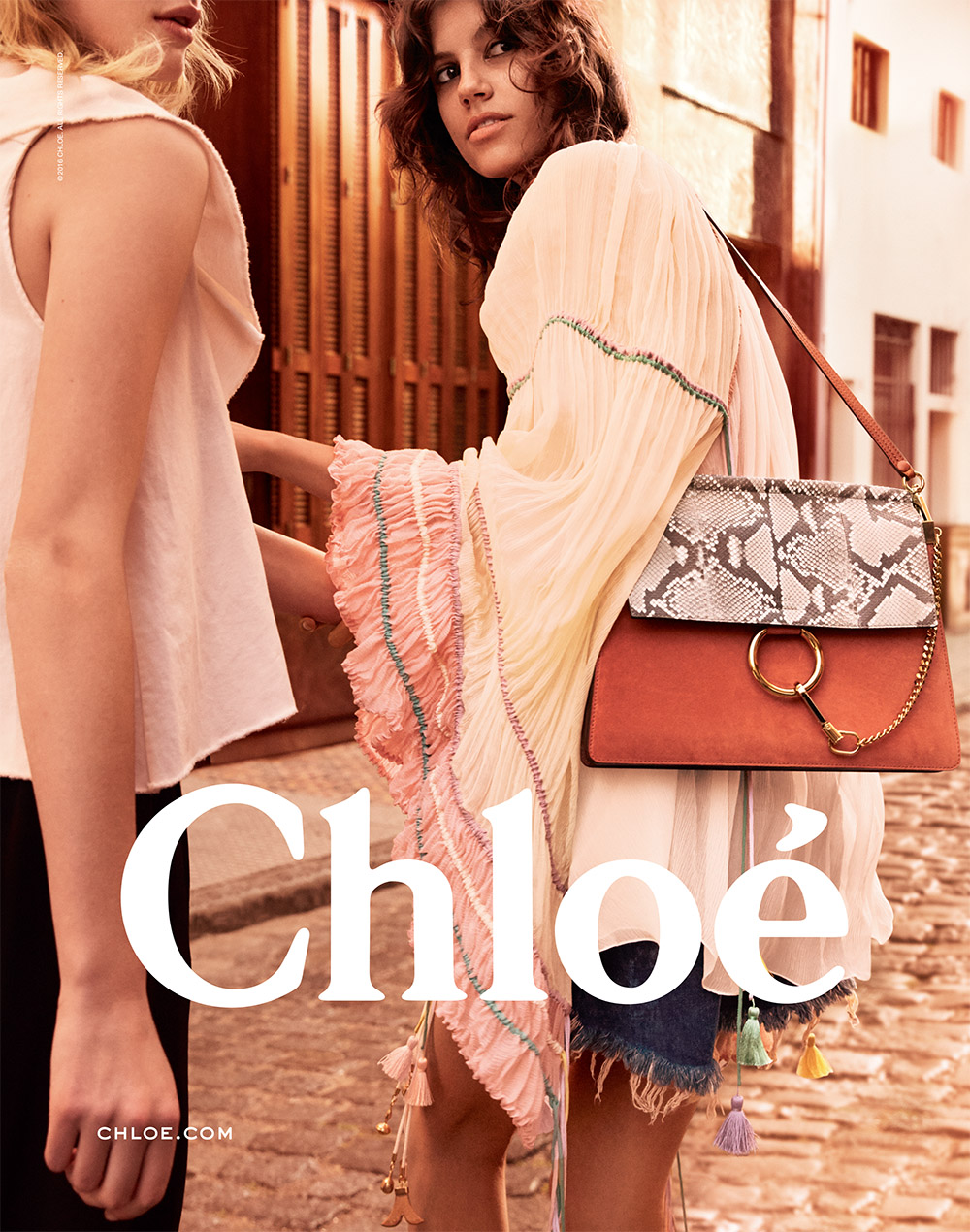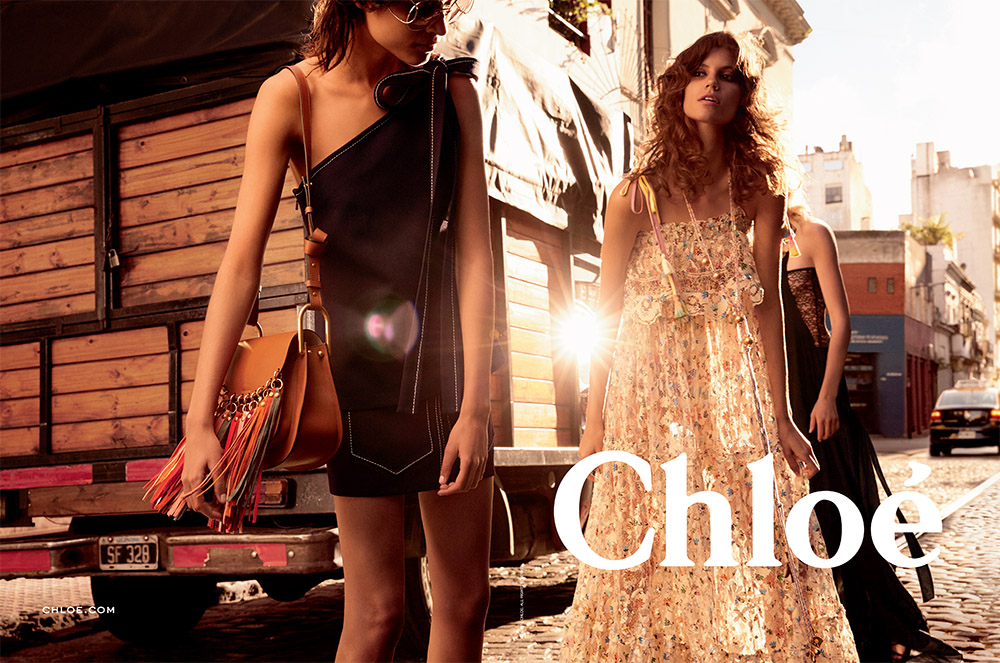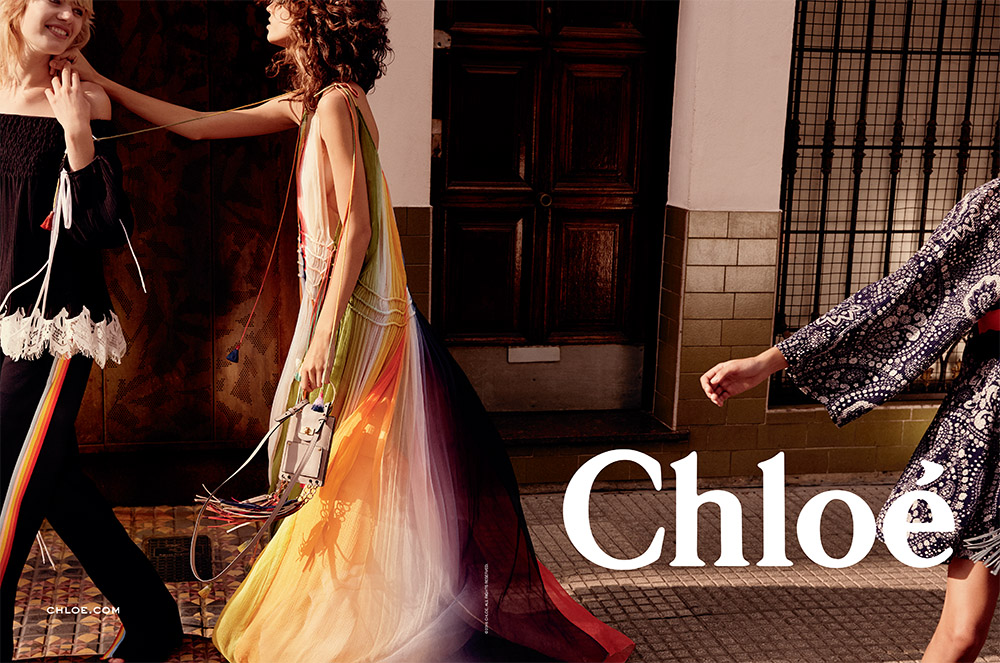 YOUR THOUGHTS
Highlighted