ABOUT THE ACNE SHEARLING COAT
Posted on February 24th 2016 by THEFASHIONGUITAR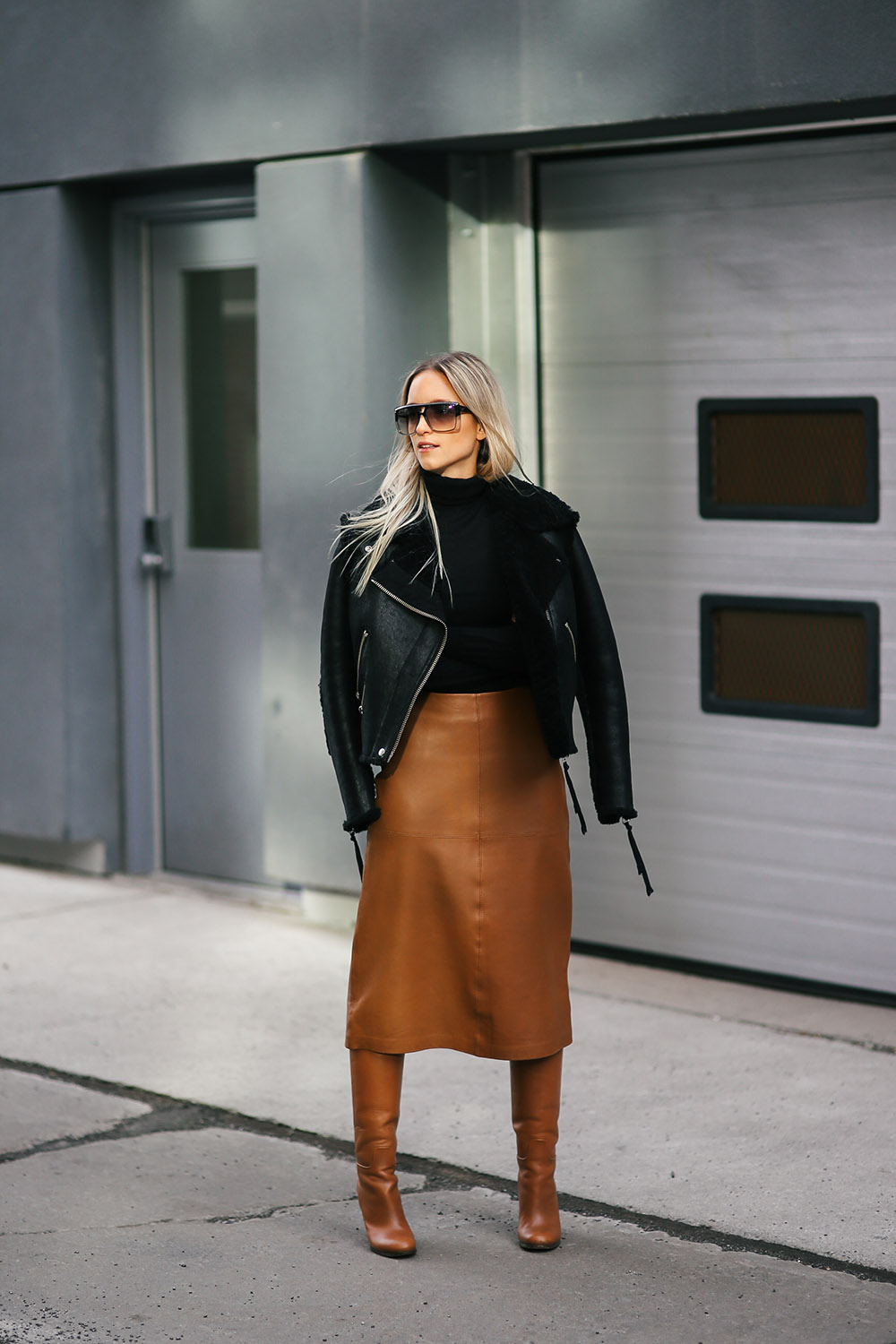 Earlier this week I talked about transitional coats, wardrobe staples, and personal favorites. I showed you my favorite military-coat, and went on and on about why this is one of the pieces you should invest in. But when talking about wardrobe-investments, I realized there was another coat that should be on this list too: My Acne shearling coat.
We all know that Acne does the best shearling coats, but those come with a price tag that isn't as lovable as those coats are. In fact, they are DAMN expensive. So when years back a friend of mine was selling her Acne shearling coat, I was first in line to put in an offer. I ended up buying it from her, and ever since, I cherish it. Though I'm not wearing it enough. Silly thing, right? I know, but that's the story of so many pieces in my wardrobe. However, when I do wear this coat, it reminds me of my love for it. Which runs deep, because besides the fact it looks rad, no matter what I wear with it, it keeps me warmer than any coat ever did. I will never sell it – sorry guys – and every now and then, when it comes out of my wardrobe to shine for a day or two, I'm glad I spend my money on it. It's one of those real wardrobe staples. Fact.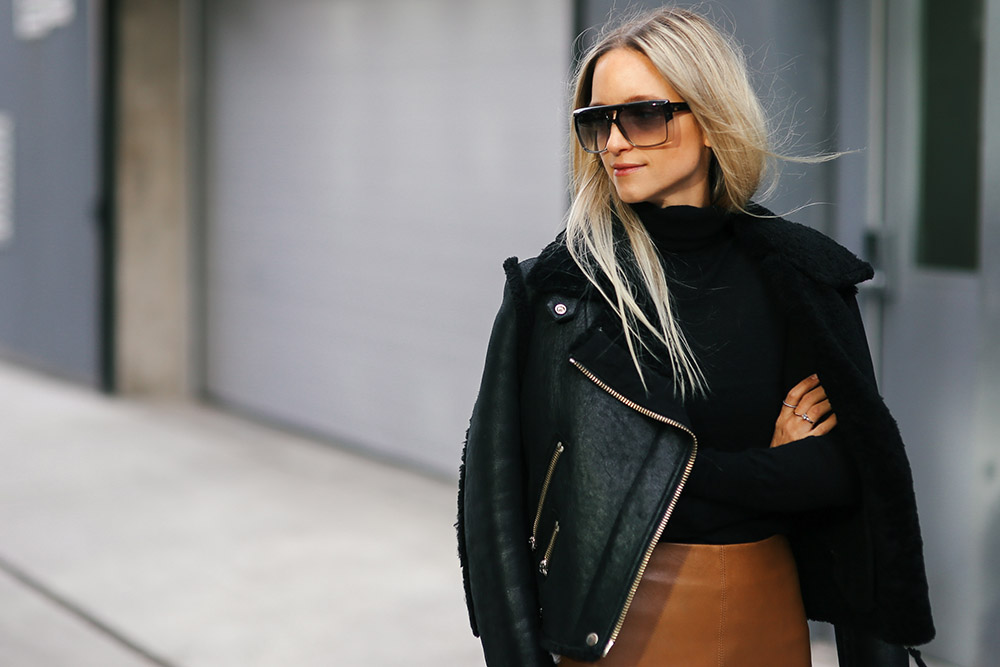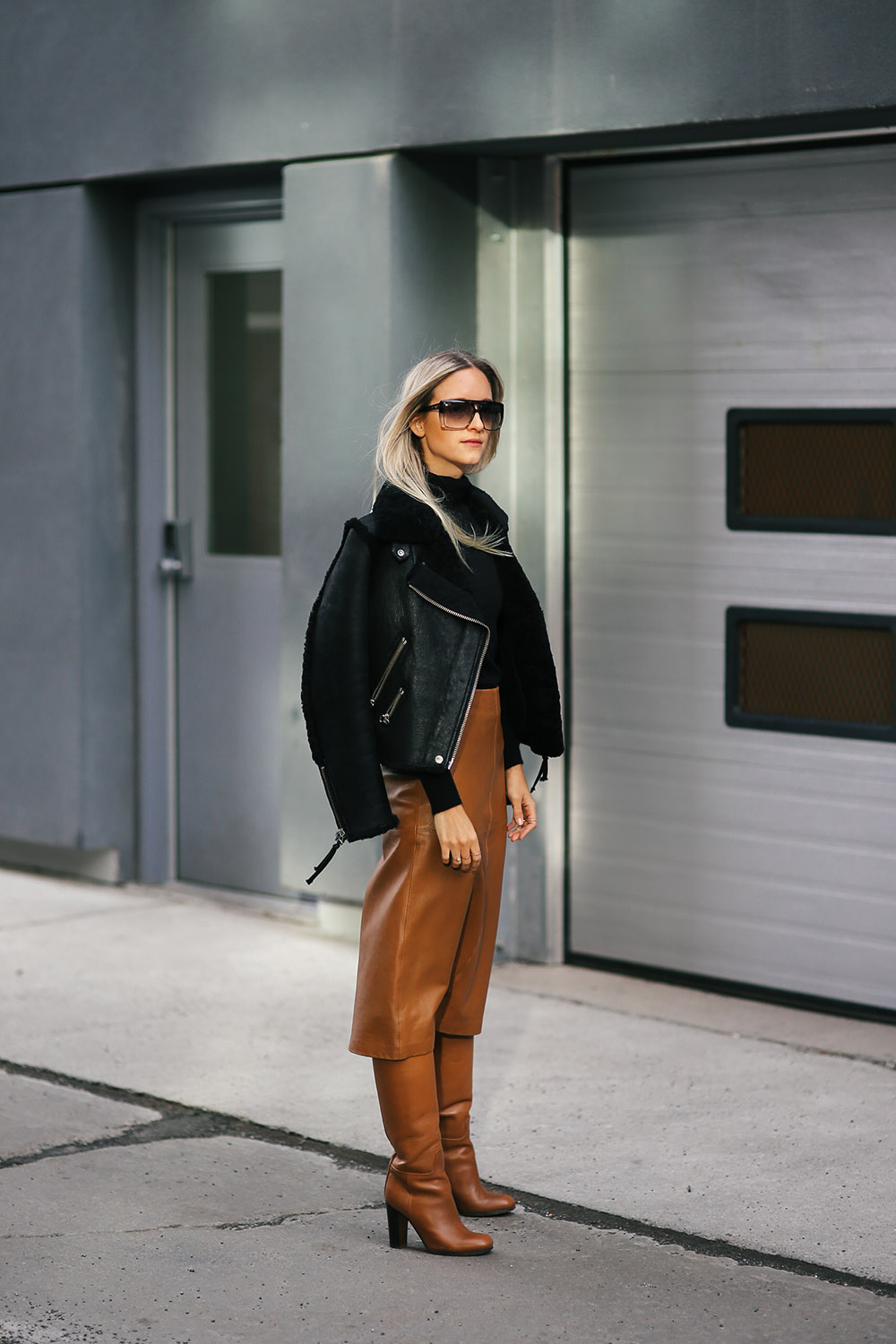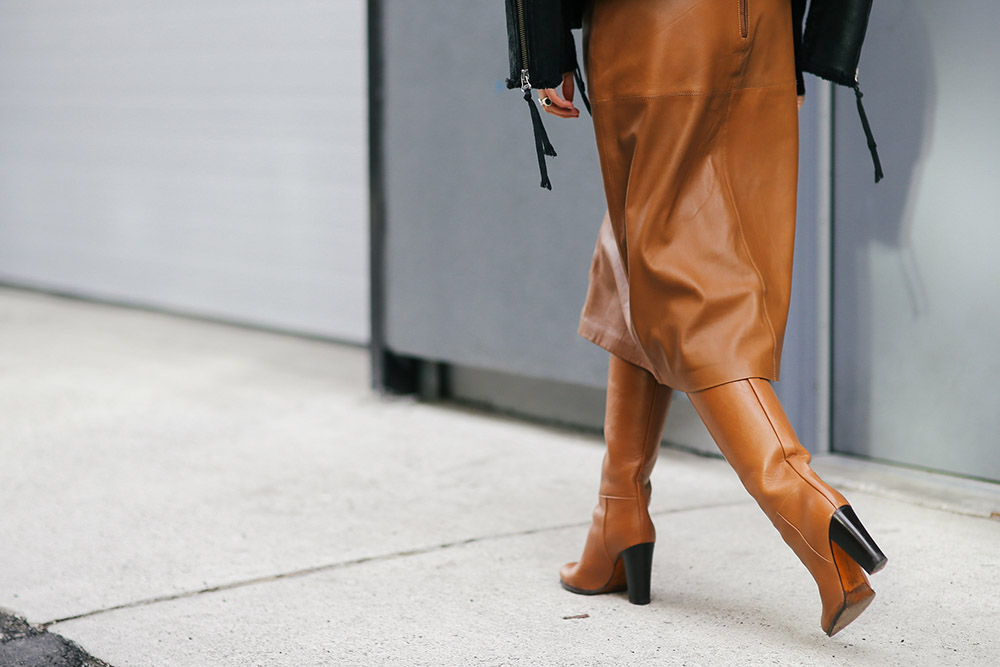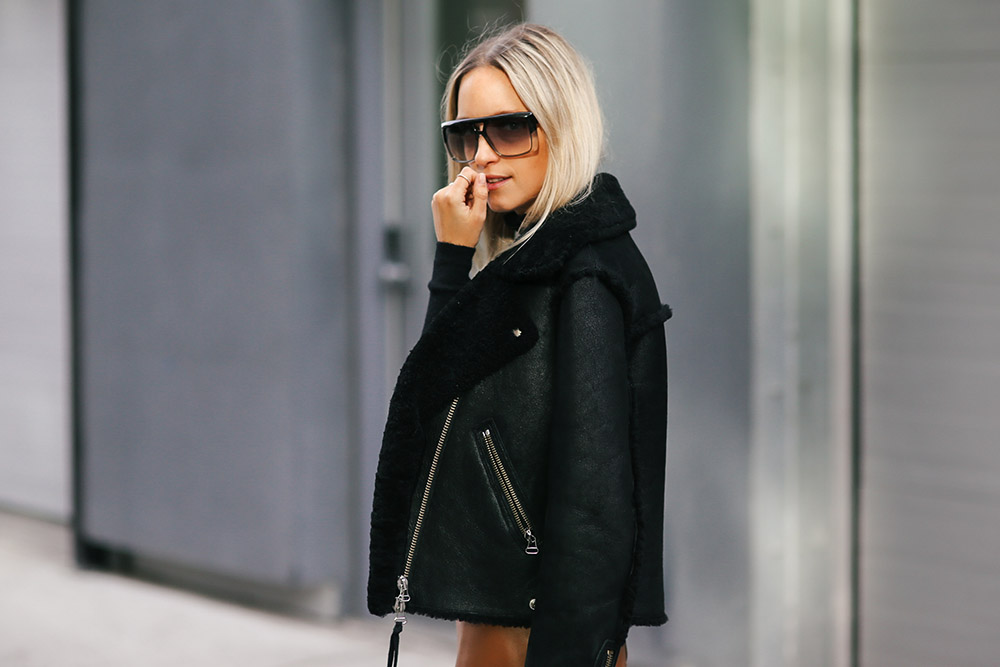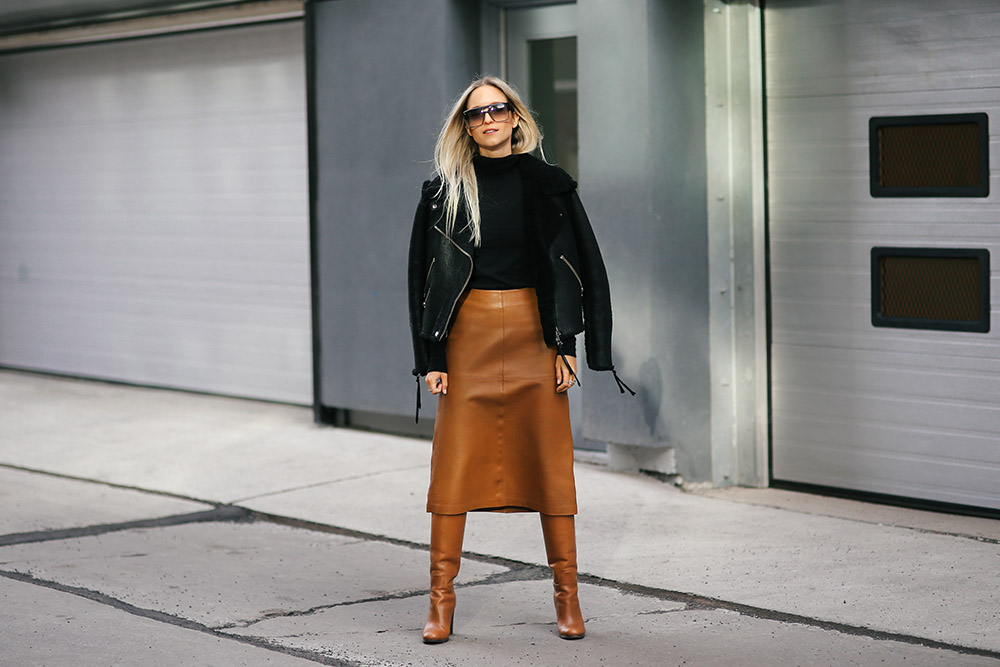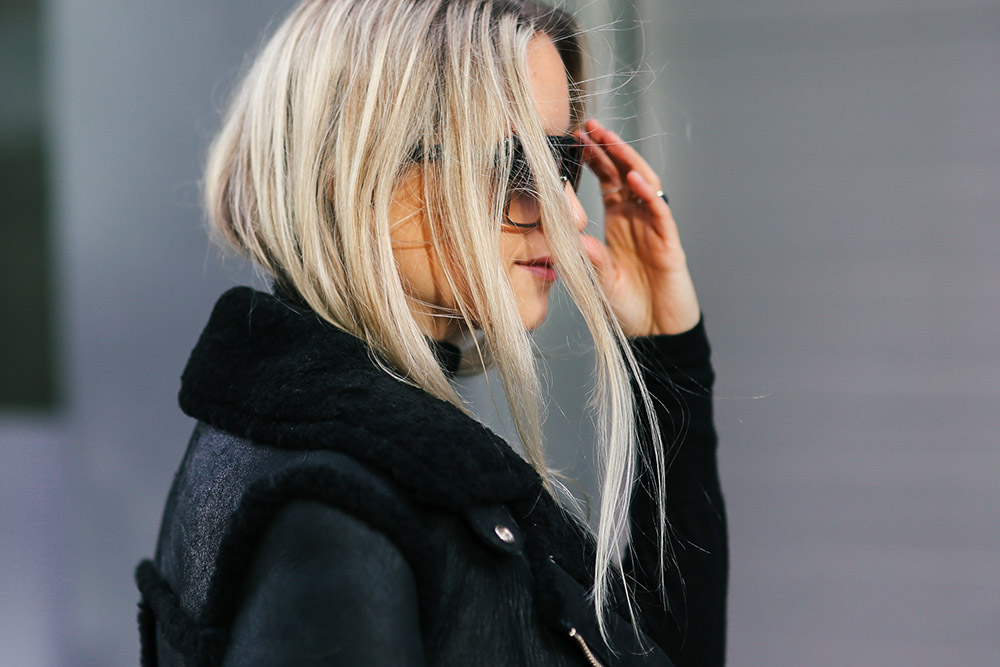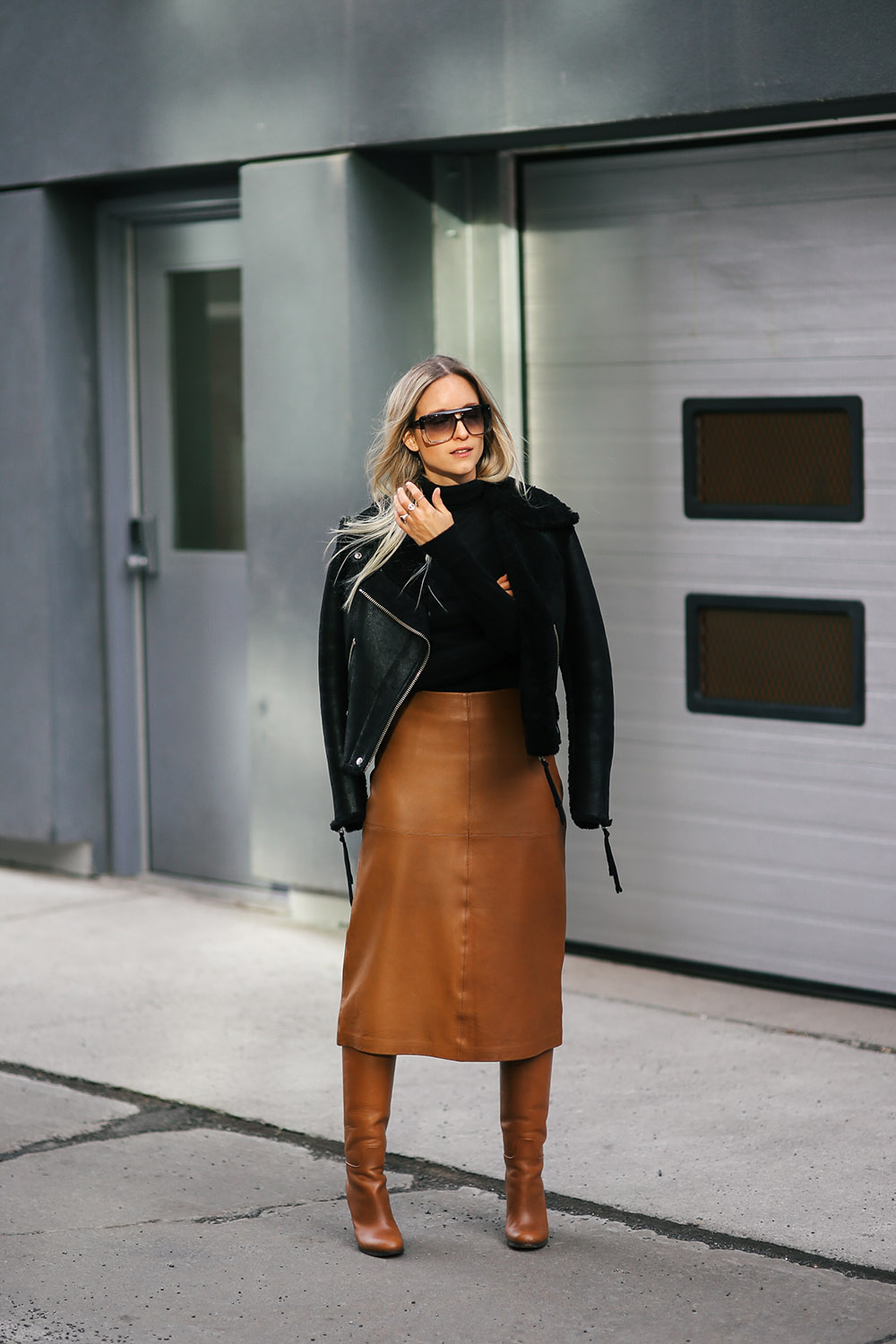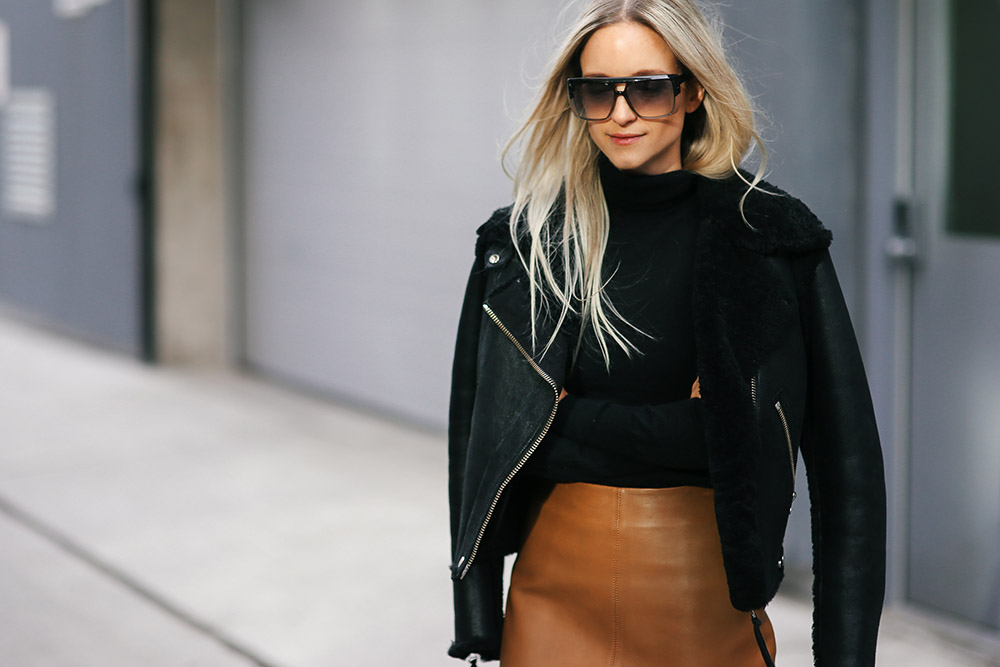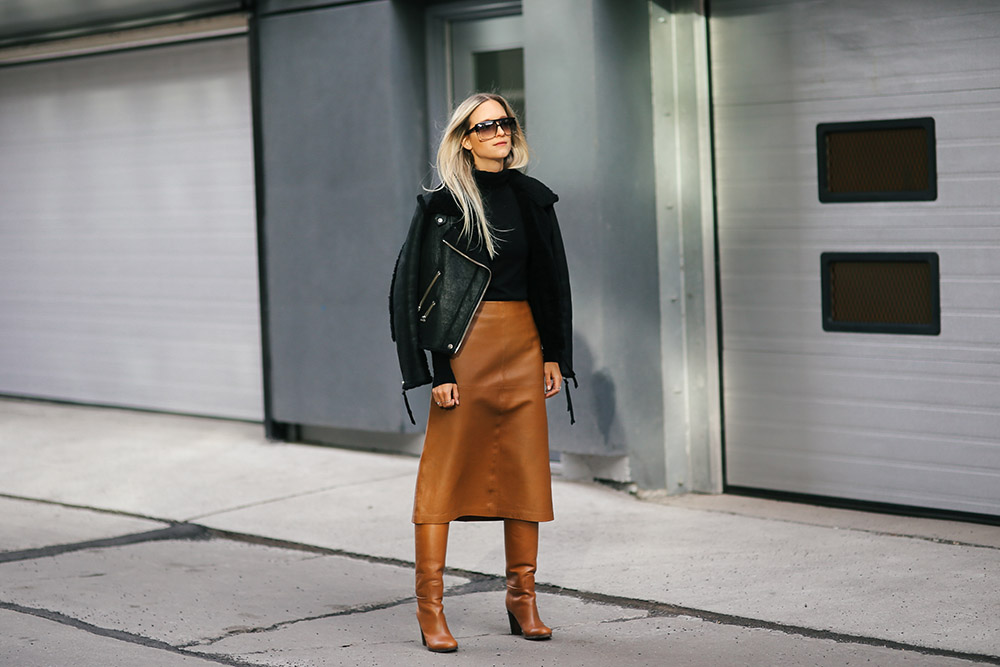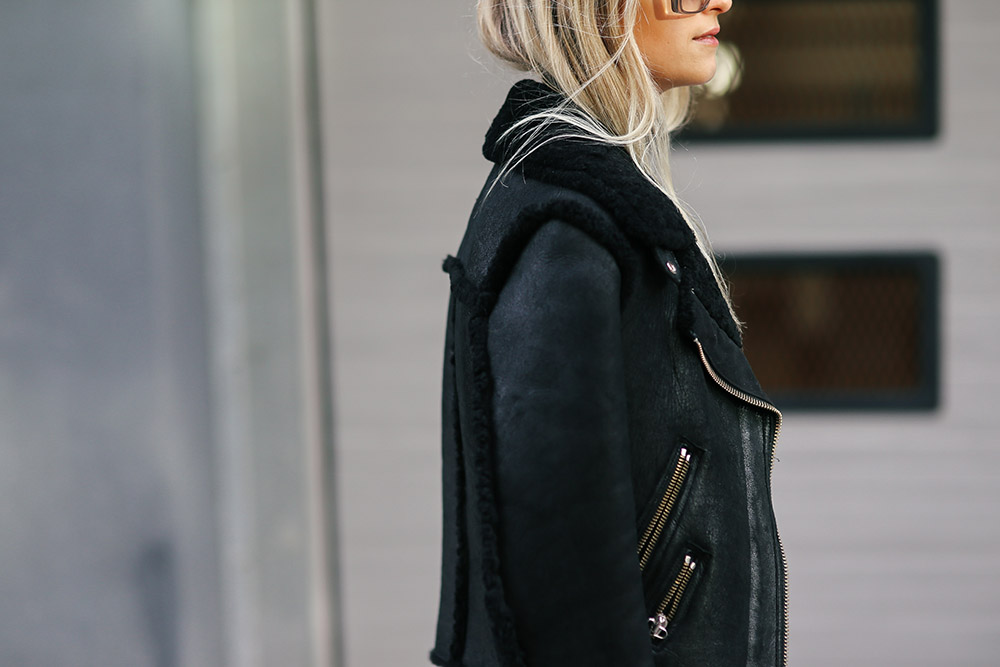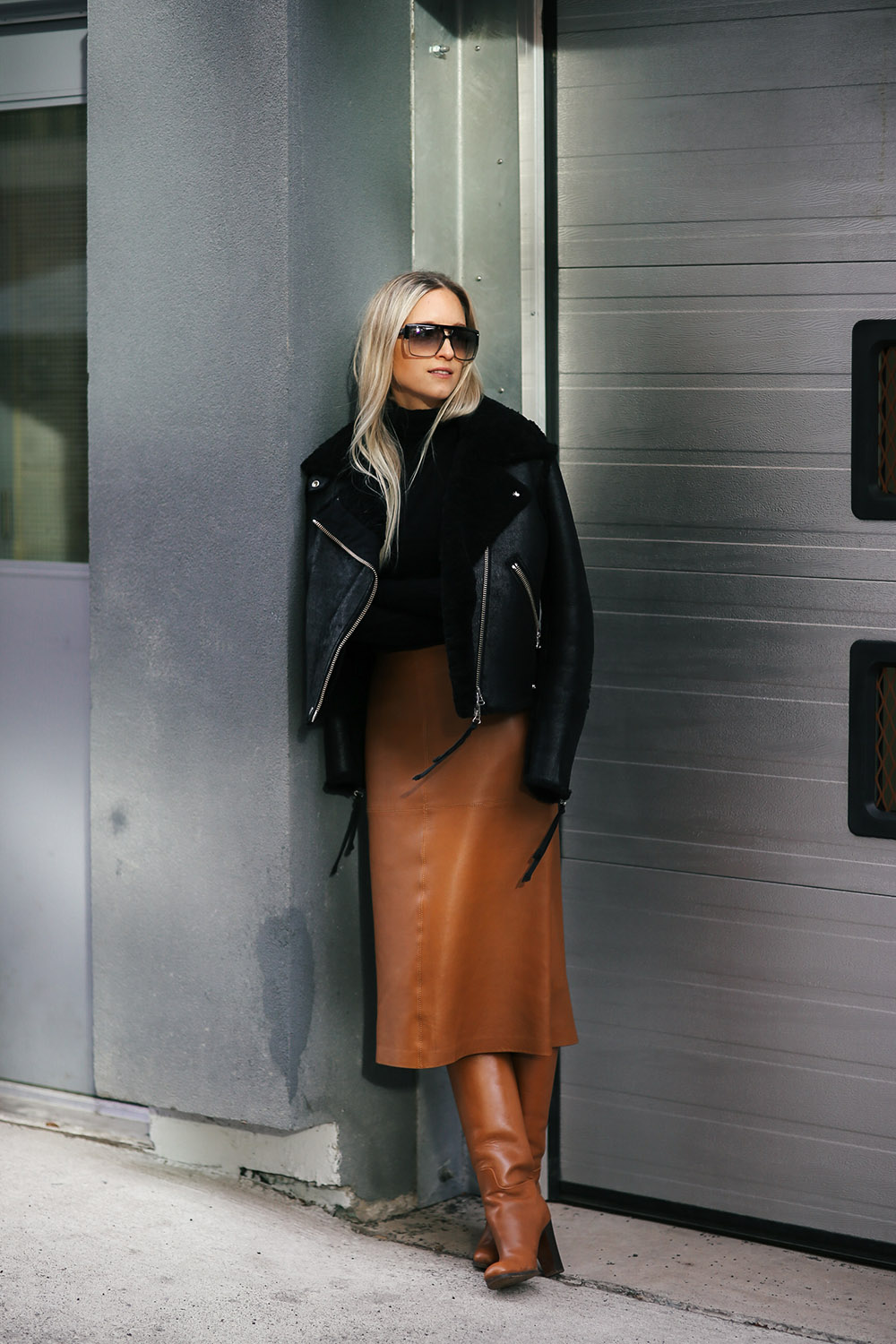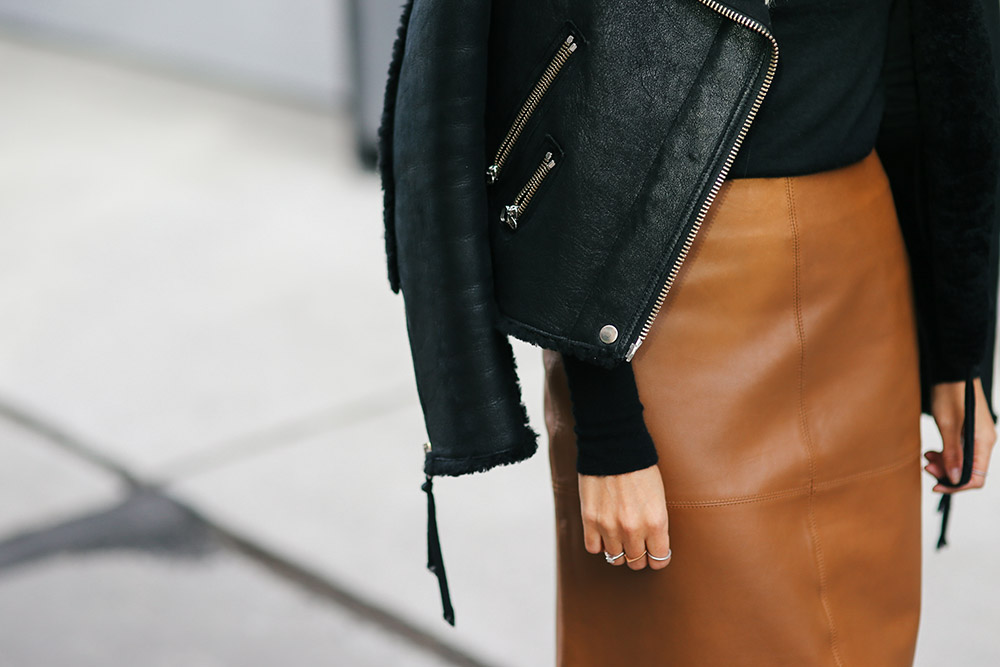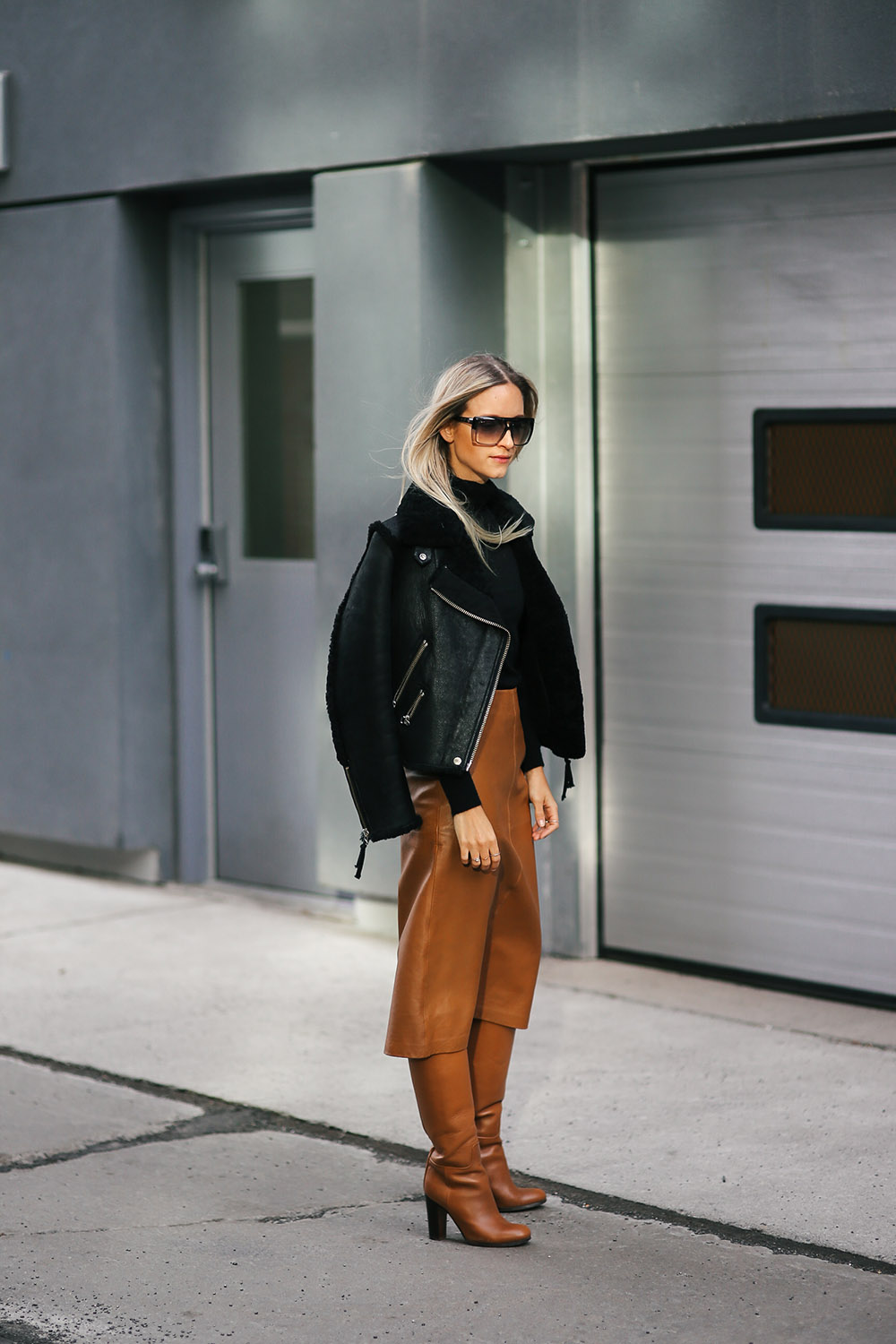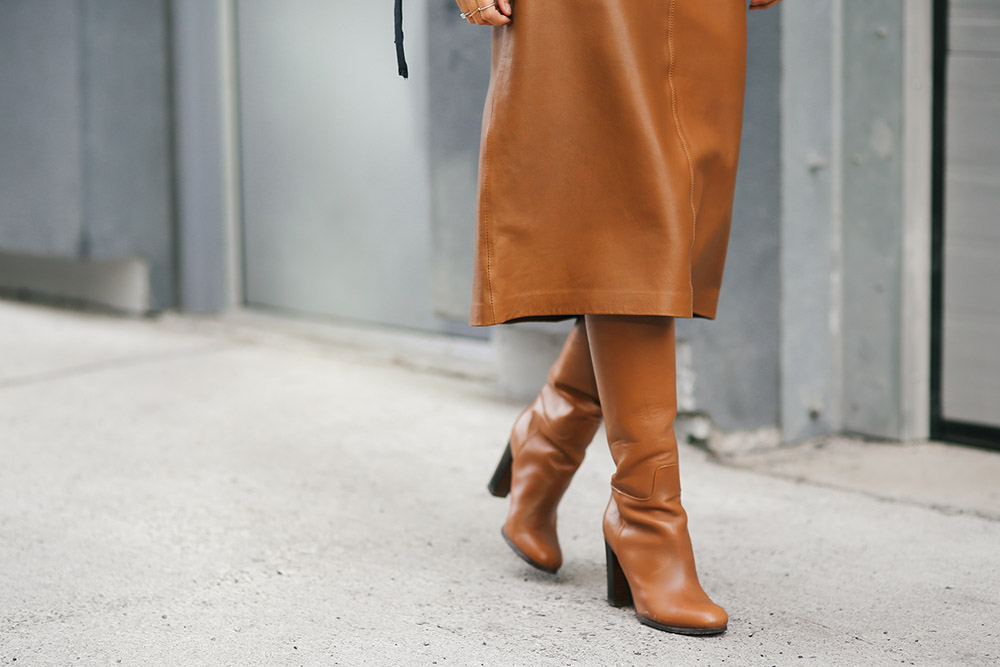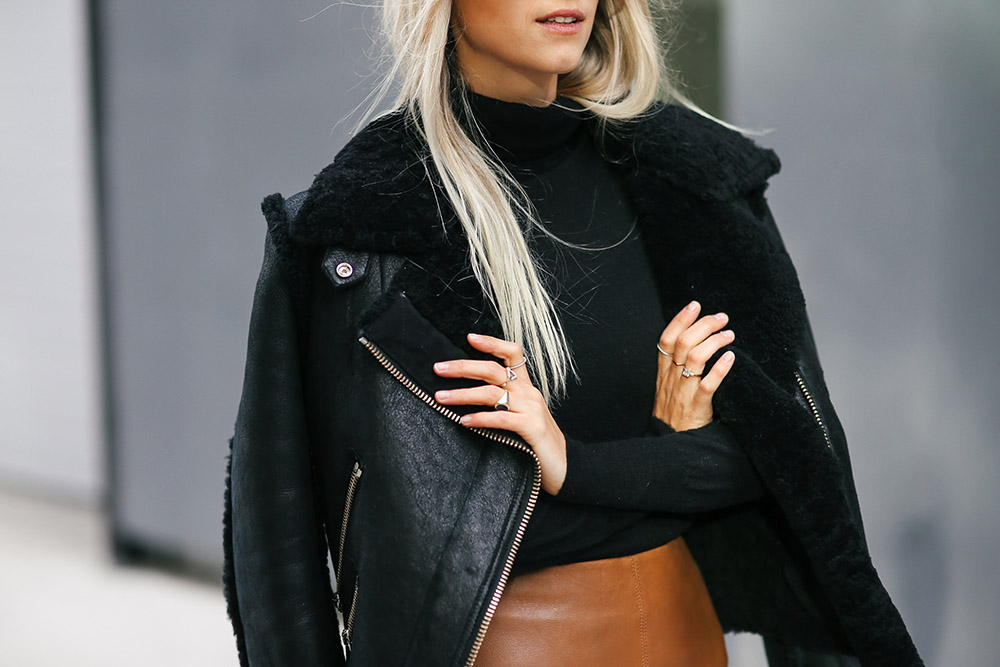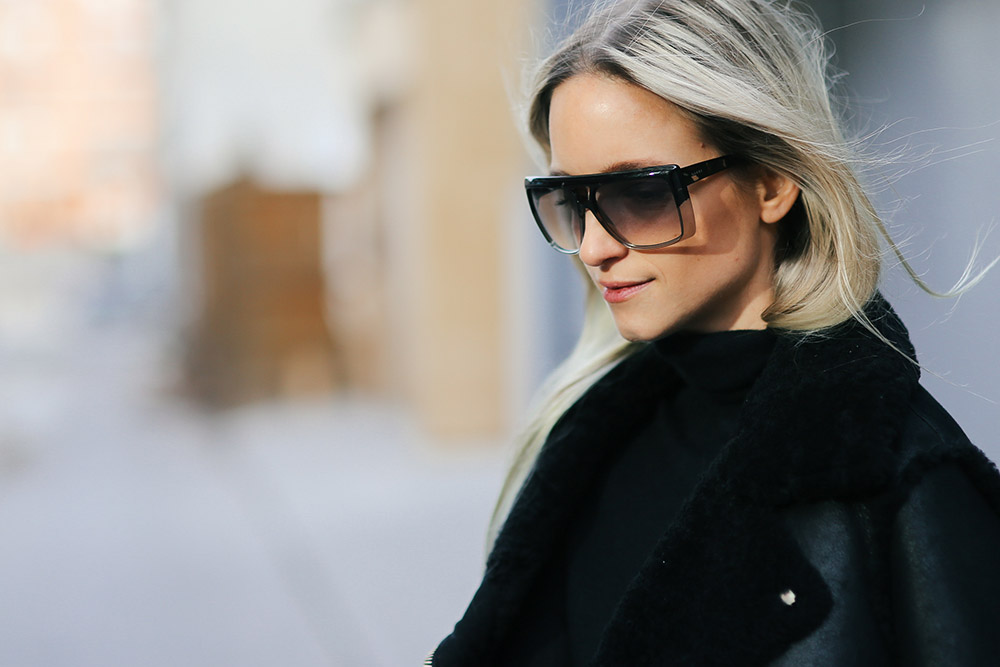 ACNE shearling coat | Reiss turtle neck sweater | Wishbone leather skirt | Celine boots | Gucci sunglasses.
Photos by Jeff Thibodeau
YOUR THOUGHTS
Highlighted