THE MILITARY COAT
Posted on February 22nd 2016 by THEFASHIONGUITAR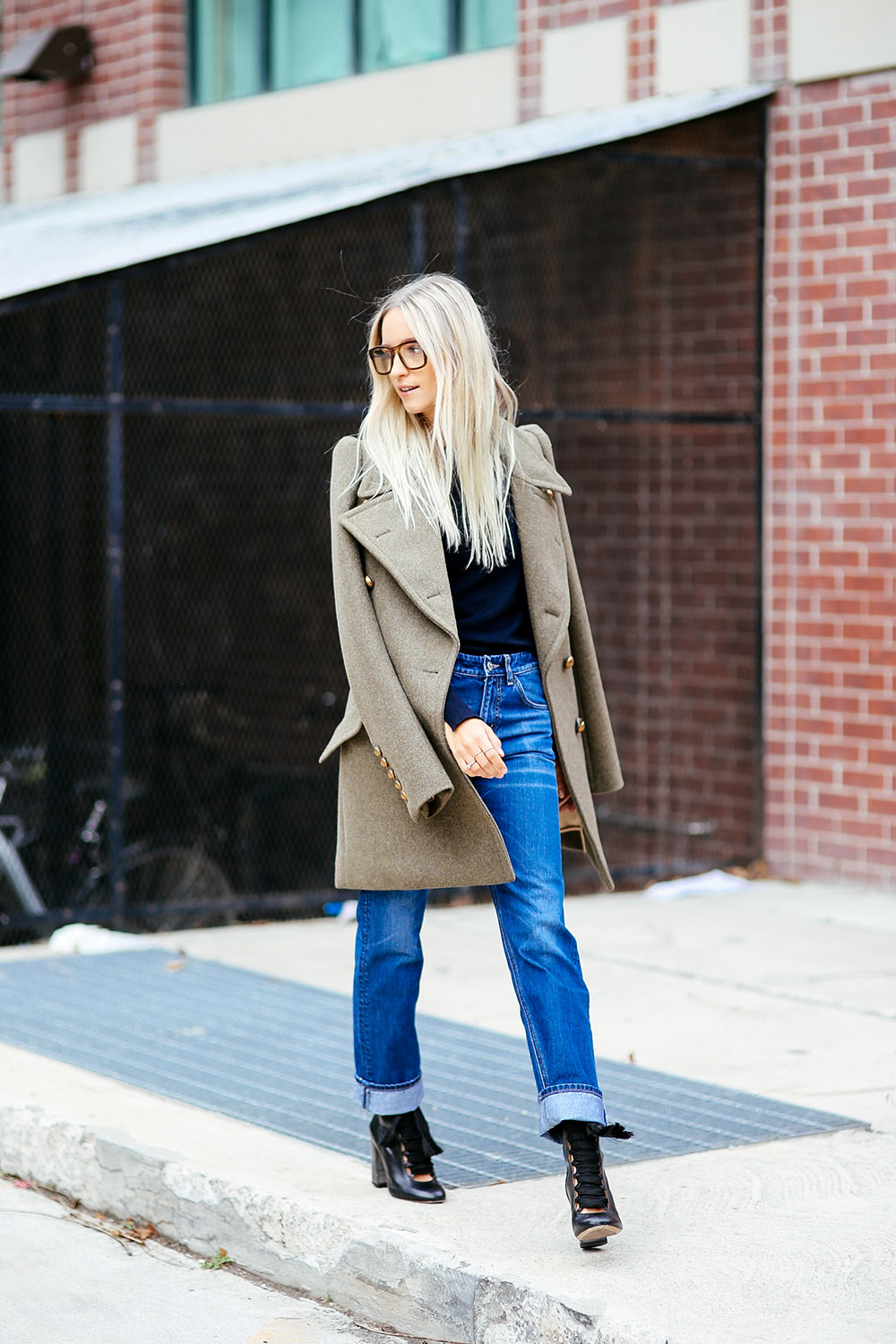 Here you are, barely recovered from the extreme temperatures below zero, and already walking out of the door with that Spring-state-of-mind. Of course it's not really Spring, yet, but at least the past few days it started to feel like it. And with that Spring-felling in my head, I decided it was time to rethink my wardrobe. Completely. I haven't got rid of my big puffer coats just yet, and also my thick knits didn't make their way out, but I slowly started to make space for my favorite transitional pieces: Spring coats.
Favorite of all is this one from Chloe, which is actually from their last Fall collection, but needless to say, it's perfect for Spring too. Honestly, I think military coats are always a great addition to every wardrobe. They can be easily worn with casual and more dressed-up looks. Plus, the more rigid the fabric, the stronger the look. I decided to wear it with my hair down this time, but imagine how cool it can be when worn with a sleek low bun – I might have to lose the glasses then though, before the kids start to get scared of me lol. Anyway, it's never too late to invest in a good military coat, so I made a tiny selection for you, designer and high-street stars, just a few clicks away!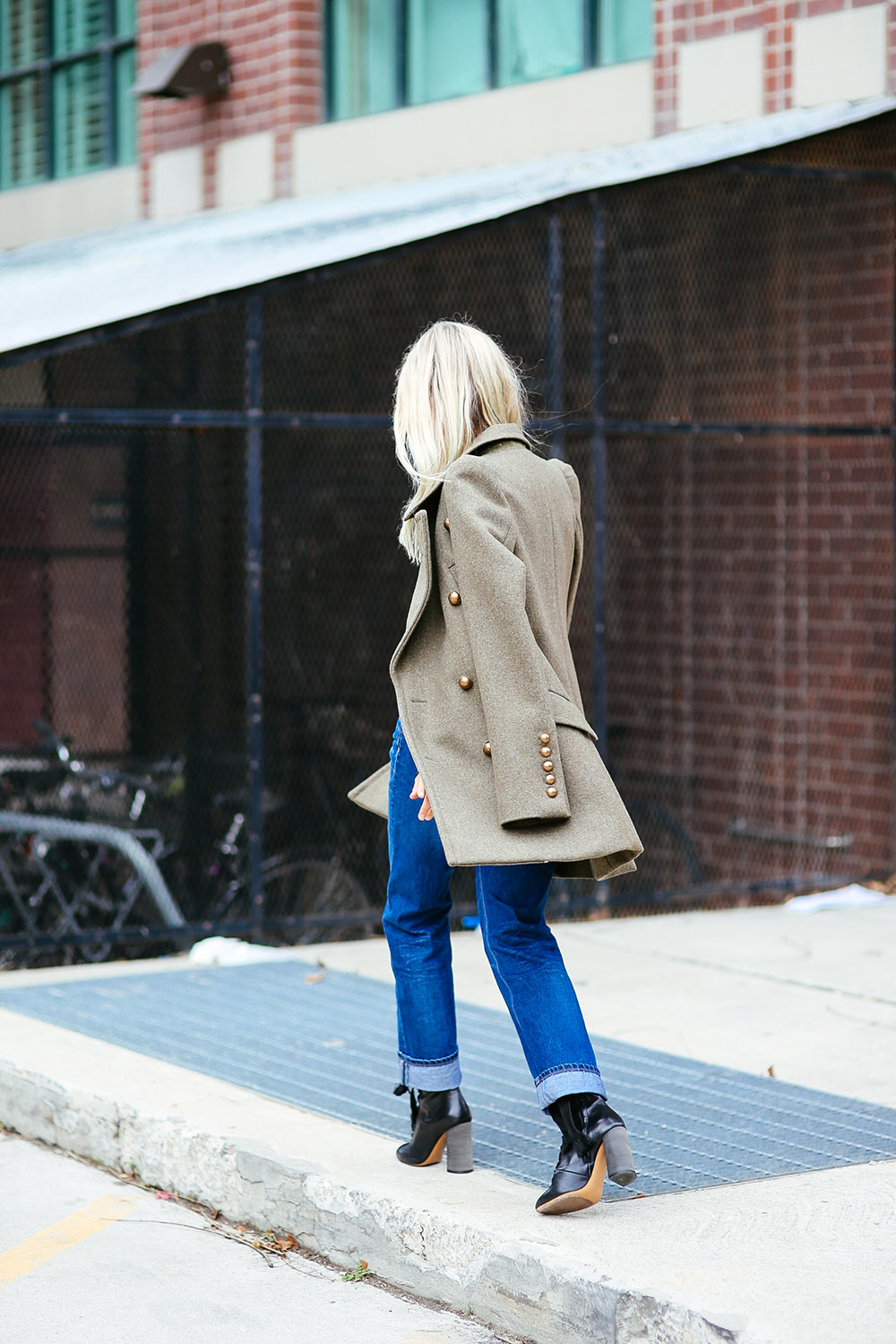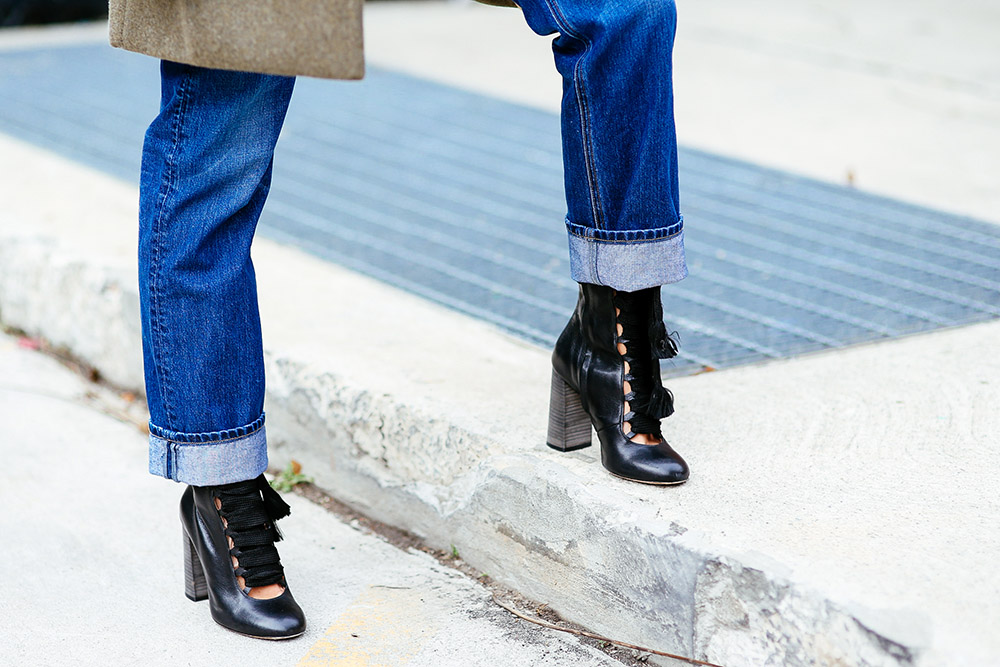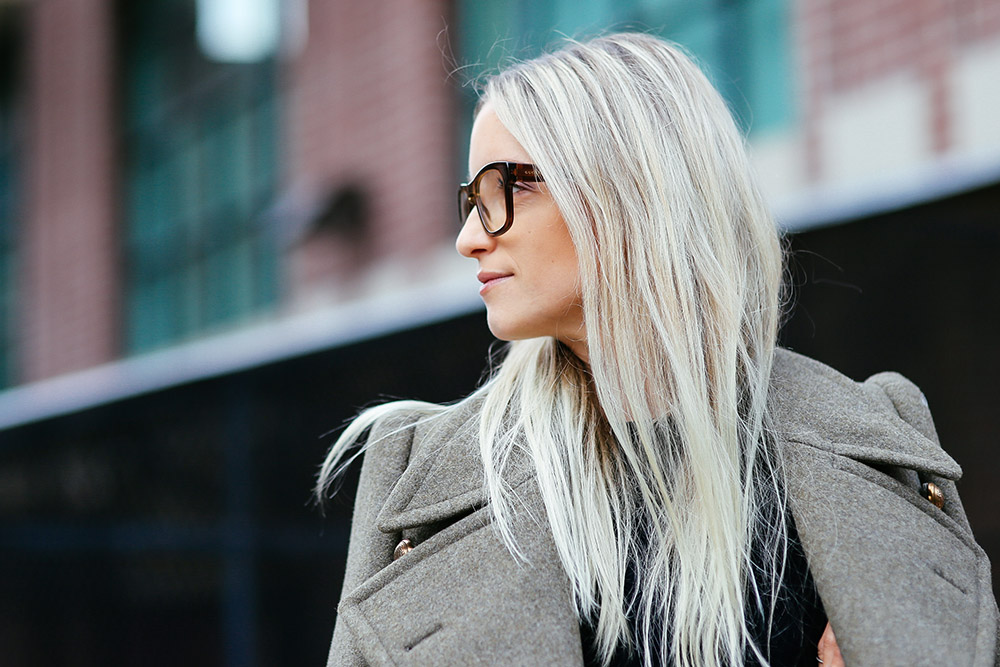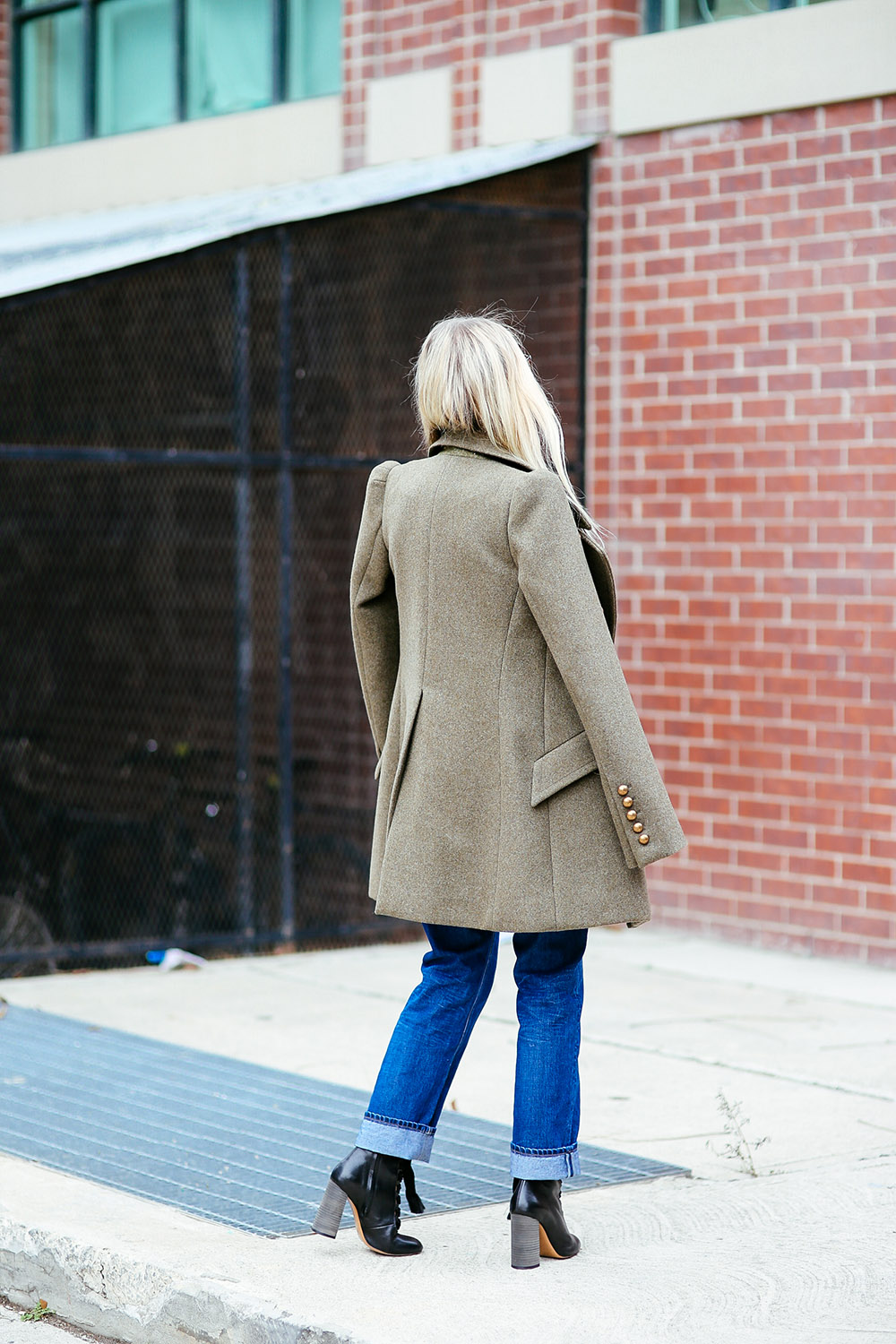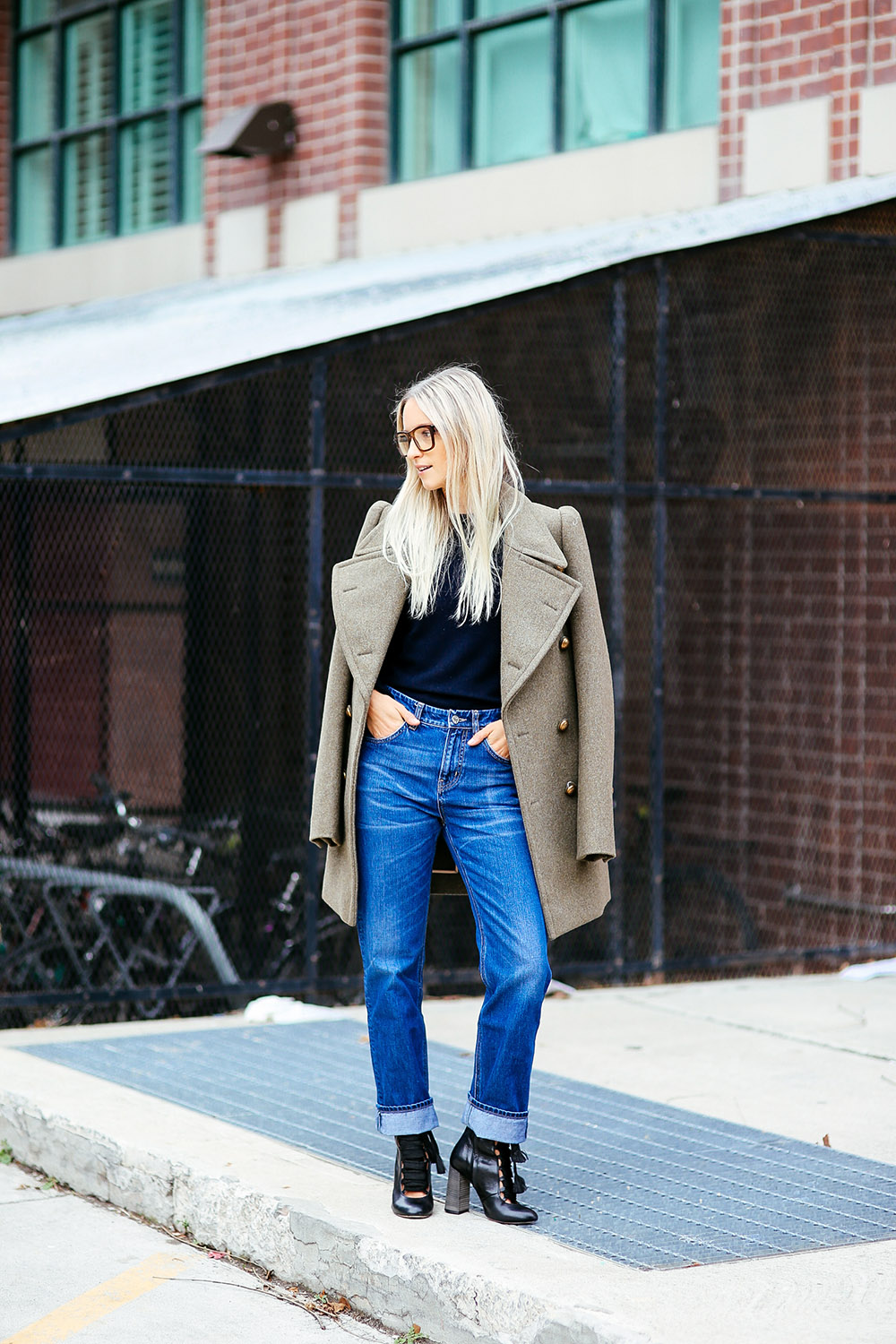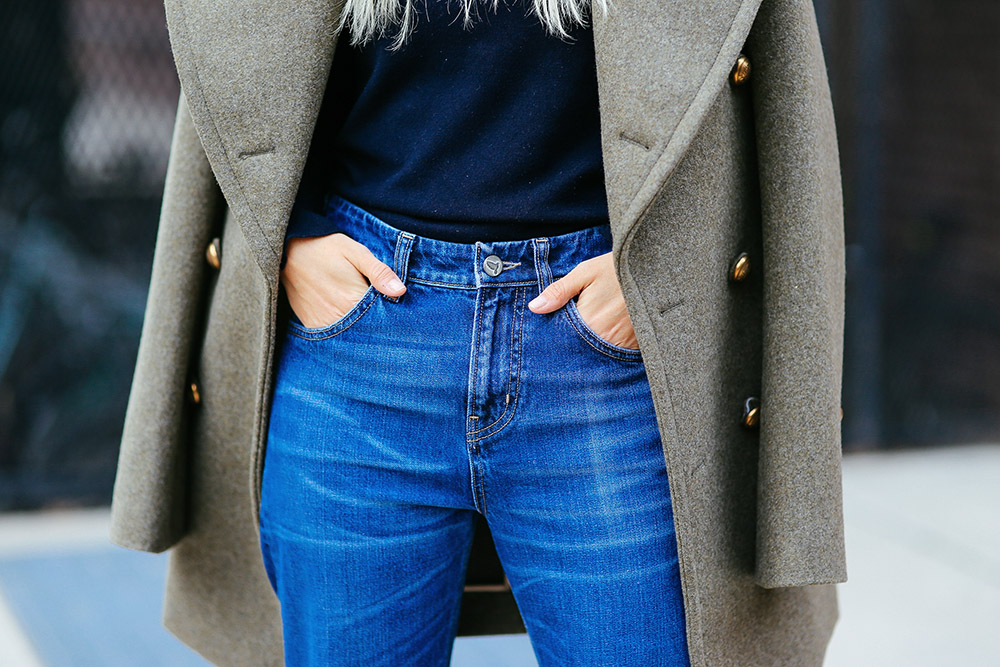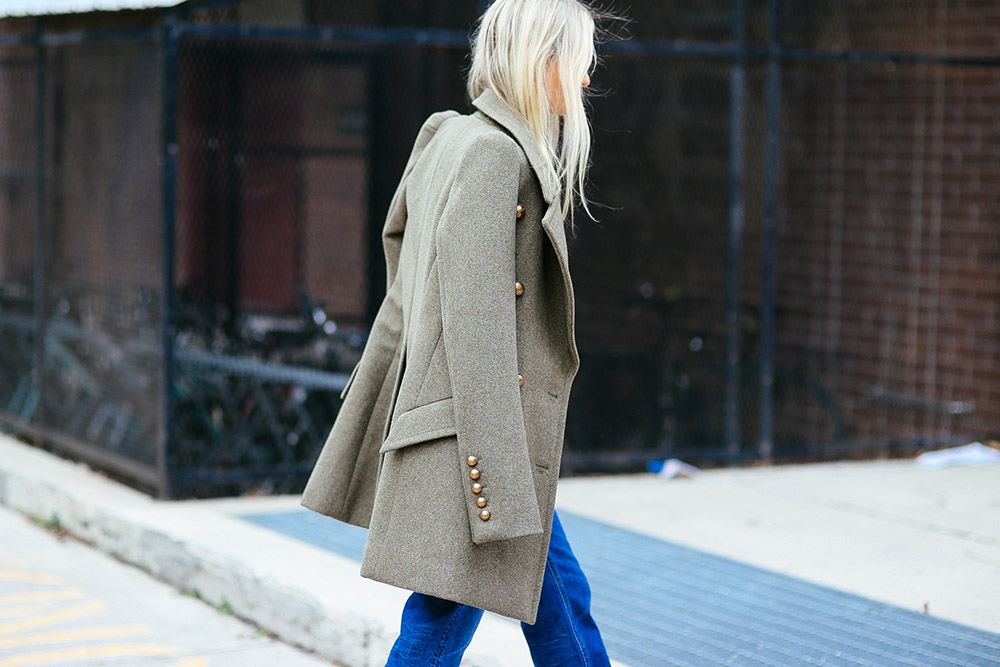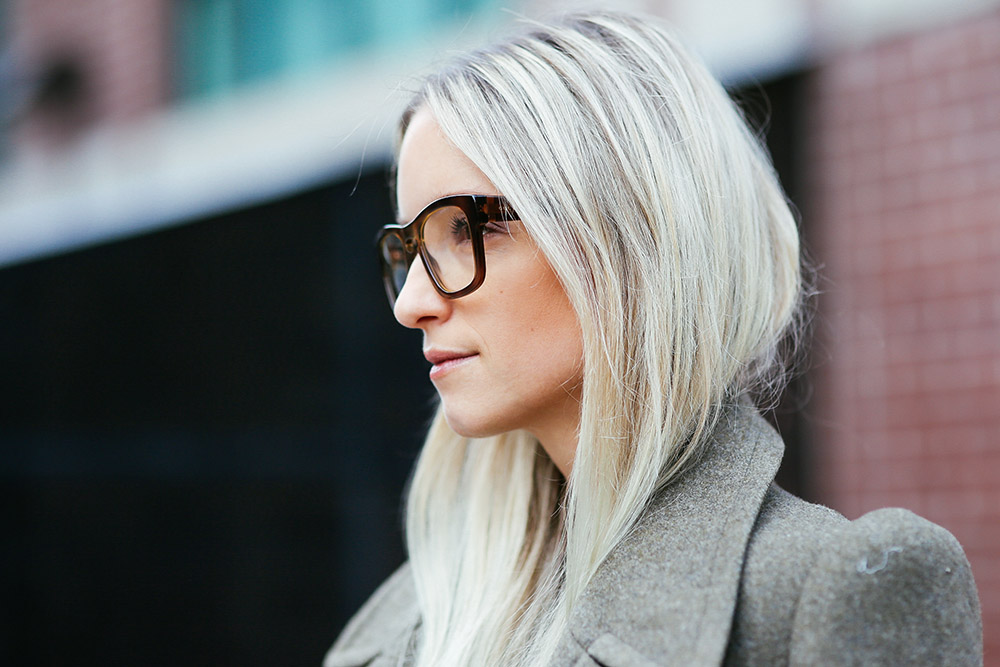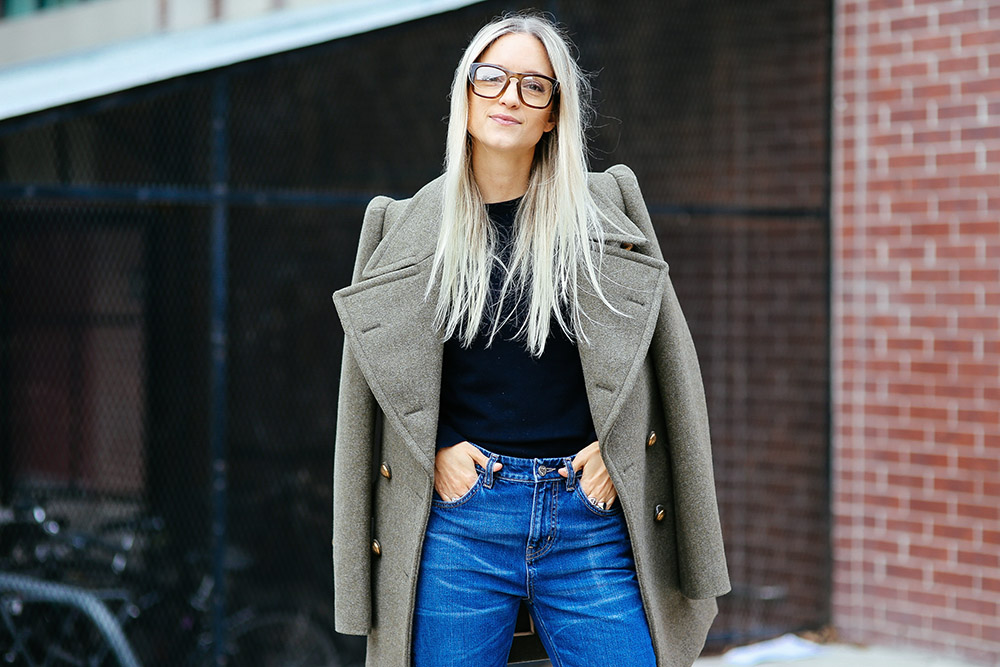 Chloe military coat | Zara sweater | MIH Jeans denim | Chloe boots | Gucci glasses.
Photos by Jeff Thibodeau
YOUR THOUGHTS
Highlighted