WHAT TO WEAR FOR NYE
Posted on December 28th 2015 by THEFASHIONGUITAR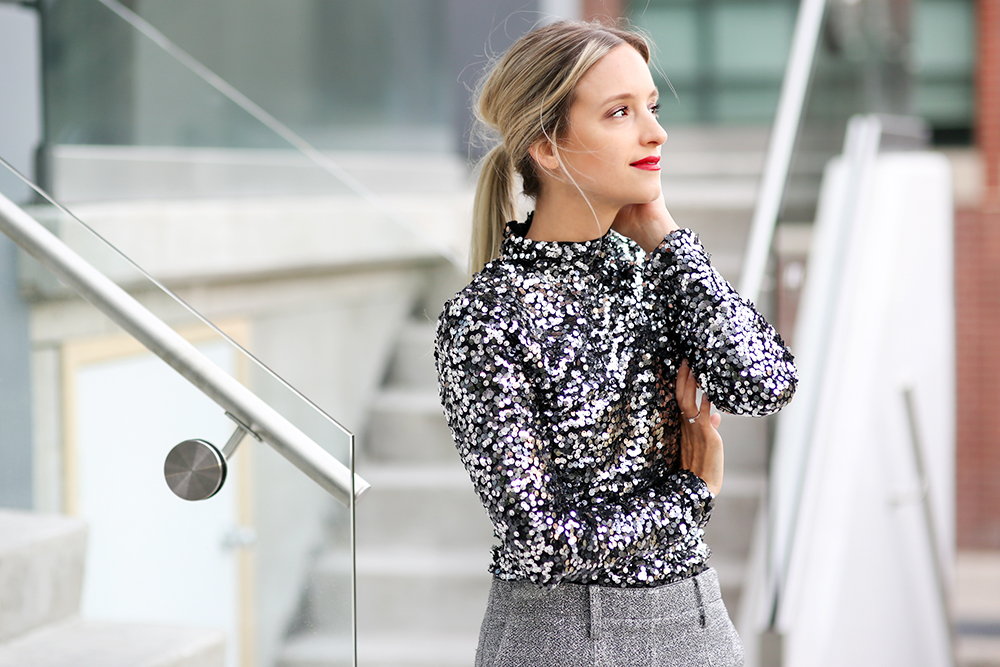 Deciding on your outfit for New Years Eve can be tricky. I always find it hard, and waves of impulse shopping behavior run through my body whilst realizing I'm already too late to order anyway, because delivery will never be on time… So this year I decided to do it differently. I decided to not allow myself to buy anything new, but just work with what I already have, which is in fact, enough…
There's been no outfit stress whatsoever after making it clear to myself that there was not going to be any last-minute shopping. I made three ground rules and went with it:
Get all the glitter you have and don't be afraid to mix it!
If you are really in the dark about what to wear for New Years Eve you are betting safe when you go for glitter or anything metallic for that matter. I thought it would be fun to go a bit crazy – I mean, what's a better occasion than NYE – and go with a full glitter/metallic look. I took every shiny piece – including shoes – from my wardrobe, put them down on my bed, and started mixing. I went from things like a full gold metallic look to a more casual metallic one, and ended with this full silver with a touch of bronze.
Don't be afraid to go for something slightly casual though, because when you go with some good glitter, you will look quite festive anyway! And if you do decide to go for something like a metallic or sequin mini-dress, I would personally dress it down with a pair of sneakers or loafers.
A pair of jeans is okay for NYE too, really!
Not really the type for a full-blown party look? No worries, I get it, because I think there's almost nothing as good as a simple pair of jeans combined with something sequin or black lace. Key here though is that you keep the rest really interesting, so NO loafers as the ones I suggested to wear with your glittery mini-dress, and NO simple tops – a black jacket is allowed, as long as there's something cheeky underneath it, like a silk cami-top or something lace…
So when your starting point is your favorite pair of jeans, there are two ways to do it: if it's a boyfriend jeans, wear funky heels – flats are too casual in this situation, and can make you look short than you actually are. If it's a pair of skinnies like I picked, you can wear flats, but again, make sure they are super fun! On top I would say lace or metallic – sequin falls into this category too – and possibly finished it with a black jacket.
I can't say it enough, but funky shoes are everything when dressing up for NYE. They make every look festive, and besides that, it's the occasion to wear them!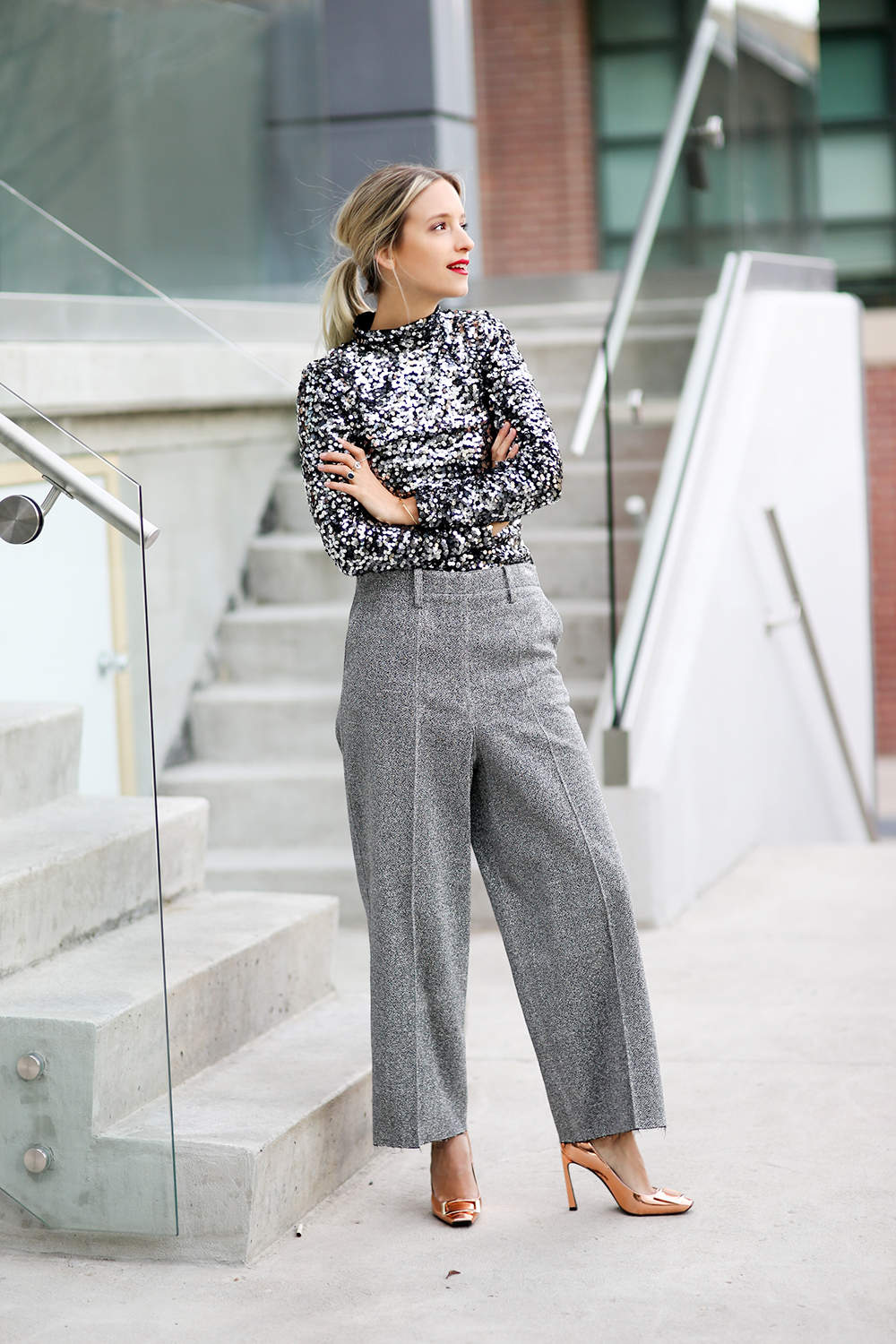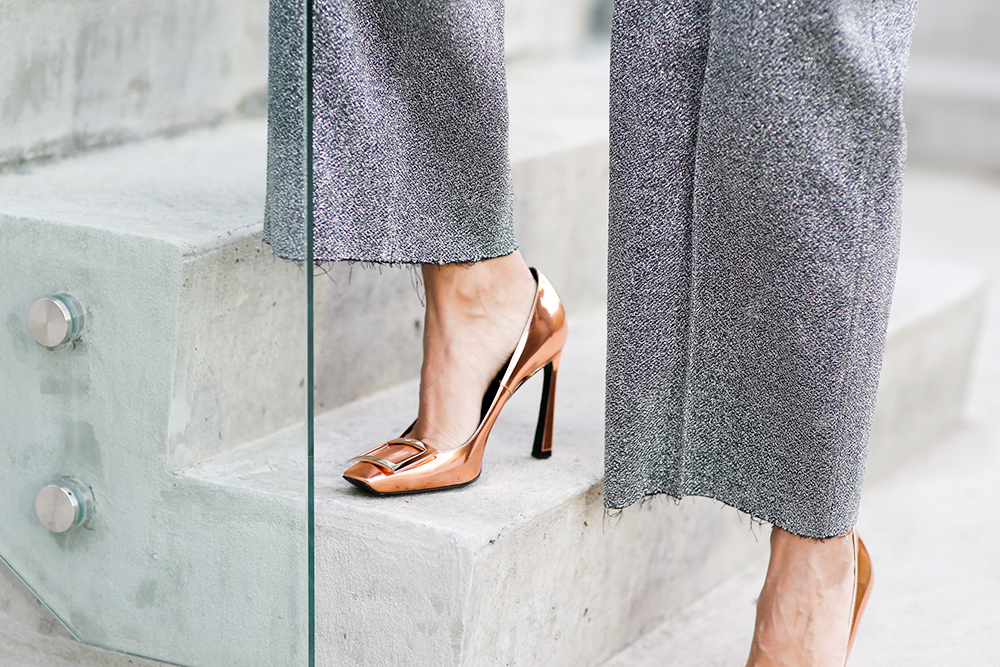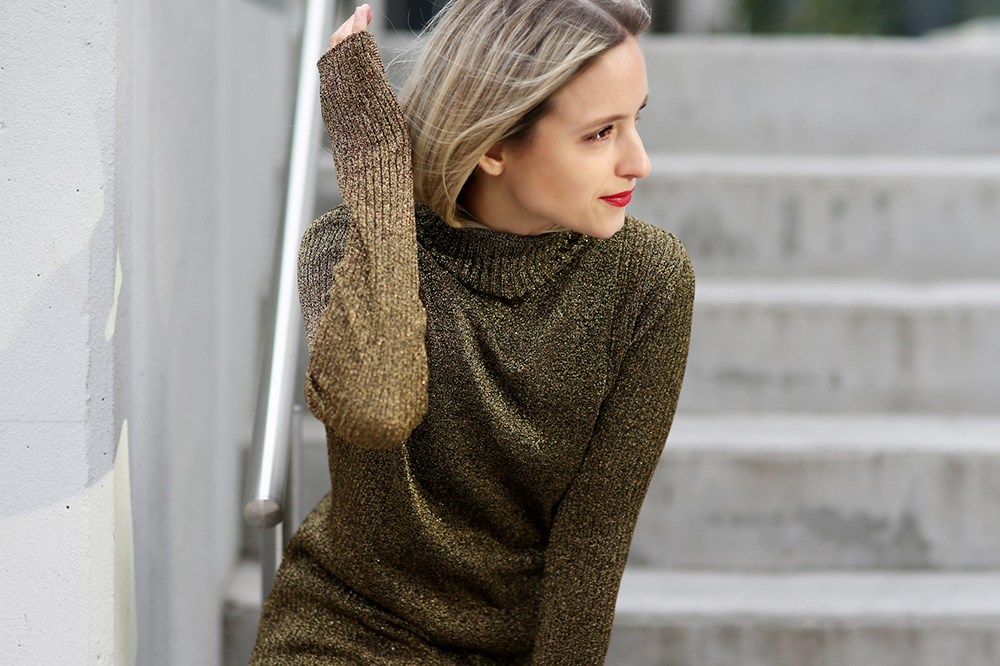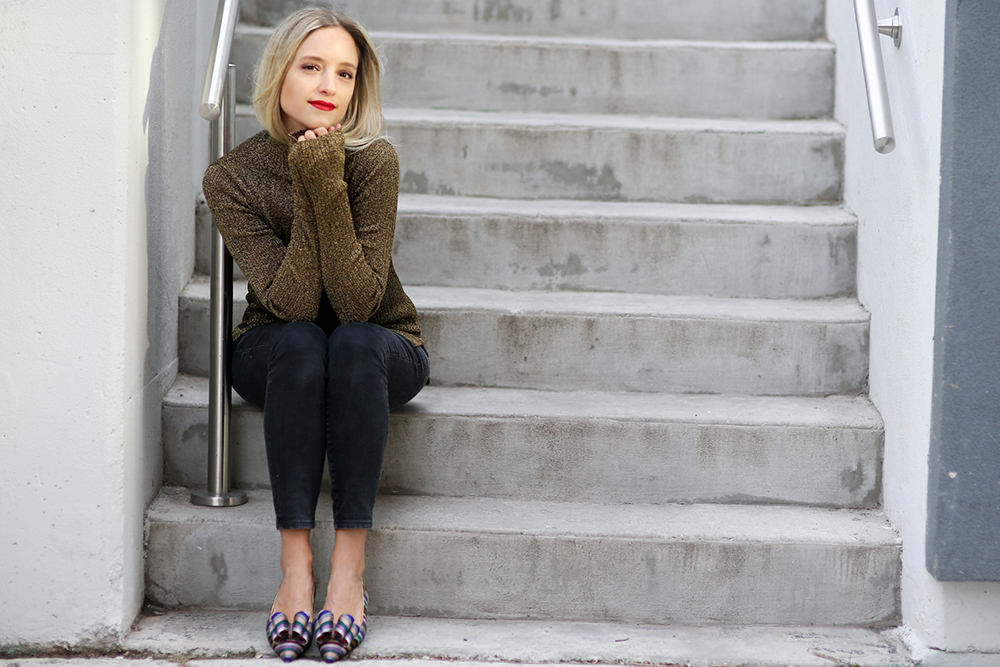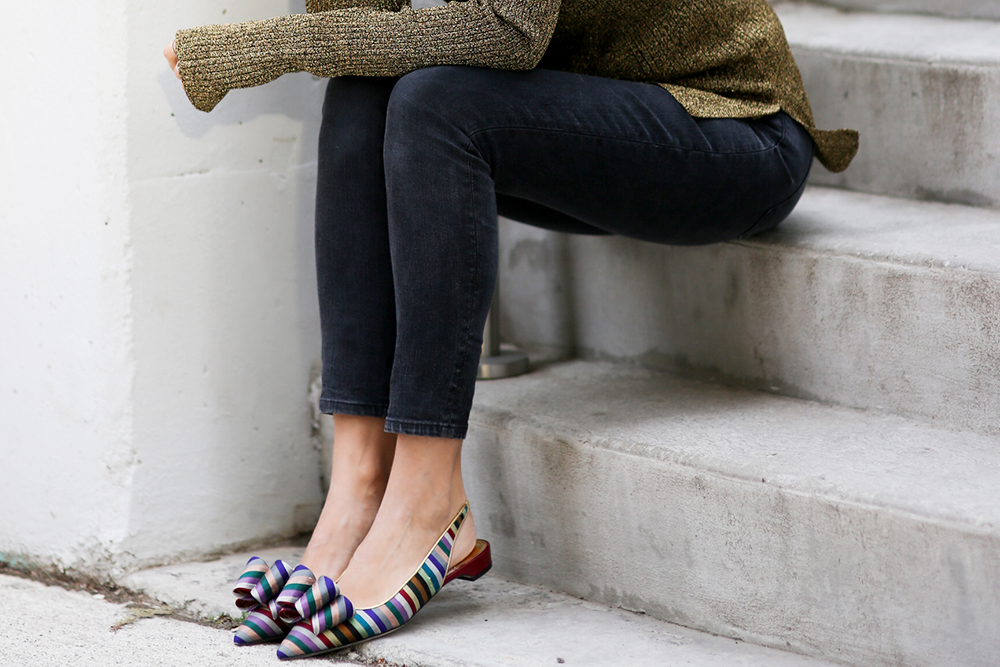 Roger Vivier metallic pumps | Edun metallic pants | H&M Trend sequin top.
Paul Andrew bow slingback | 3×1 faded skinny jeans | H&M Trend golden top.
Photos by Jeff Thibodeau
YOUR THOUGHTS