HOW I WASH MY HAIR
Posted on May 27th 2015 by THEFASHIONGUITAR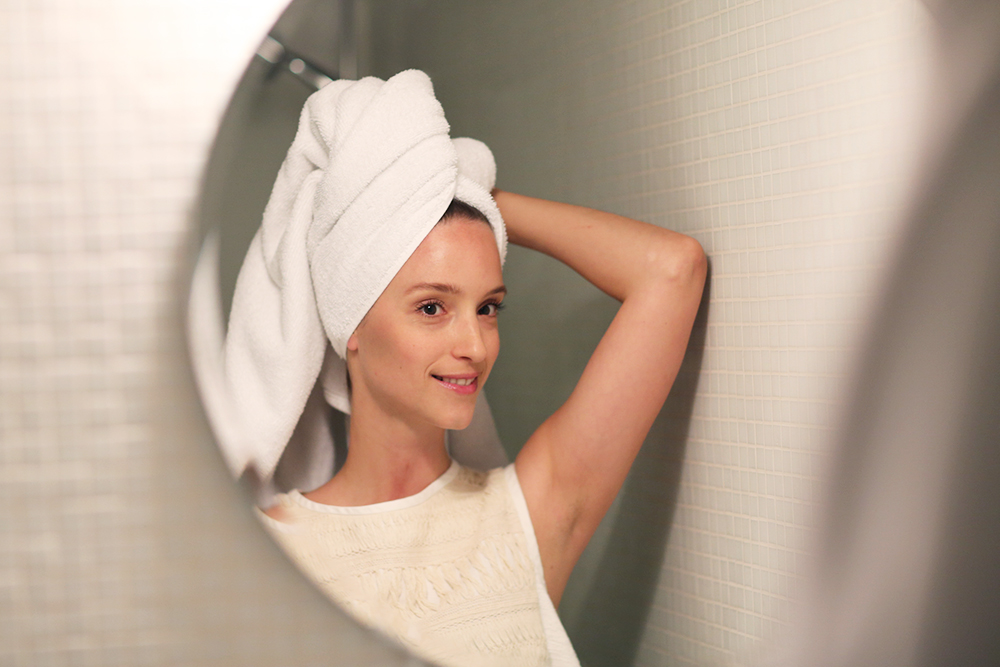 I'm taking the business of hair, and my own hair, very seriously as of late. Not that I didn't before, but by "seriously" I mean that I'm really looking into products that work for my hair. Products that are best for my kind of hair, and therefore create a desired "do". Before I was just buying whatever shampoo or conditioner looked good on the pharmacy shelf. I tried them, usually I had no complains, so I kept using them. However, now that I've learned more about hair, and my own hair in particular, I have a better understanding of the products I should be using.
So here's what I've started to use since my last visit to Nexxus New York Salon in Tribeca:
I start with Nexxus New York Salon Care Hydra-Light Rebalancing Shampoo, the first step in rebalancing my hair. The shampoo is specially made for those with fine hair. The product is silicon free, which creates the desirable weightless effect.
The second step is the Nexxus New York Salon Care Hydra-Light Restoring Conditioner, with deep-sea minerals to restore the protective barrier, which unravels the hair and creates natural floaty movement.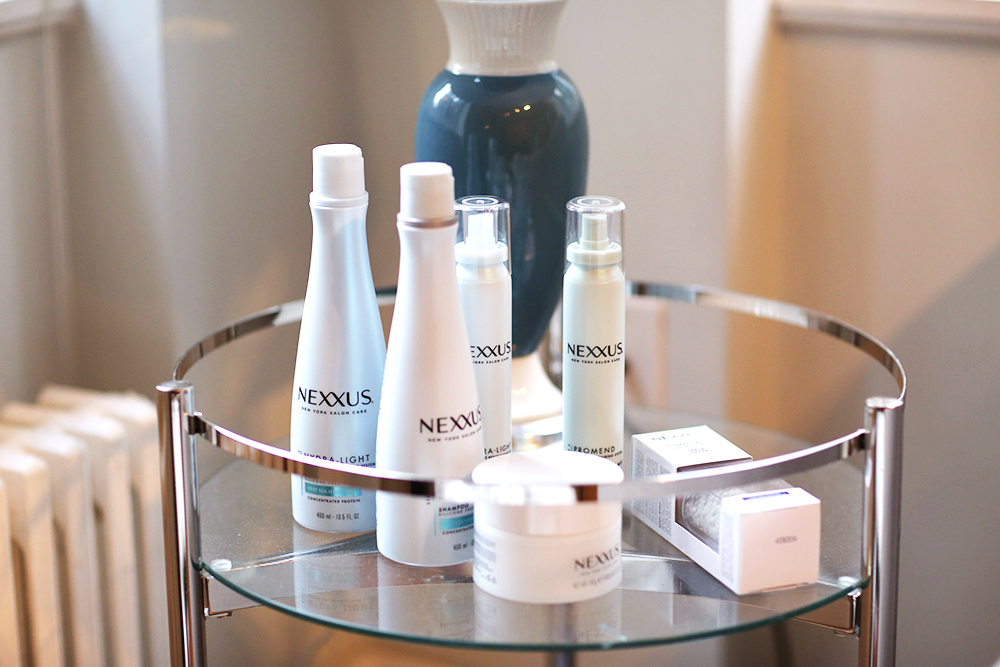 Then the third step, which you can do outside of the shower, is smoothening and refining. I use my favorite product in this phase: The Nexxus New York Salon Care Root Lifting Mist. This product is ideal for fine hair that needs some volume. I spray it on my hair from roots to ends and it really does give it that structure that I need all day to create volume when I go through it with my hands. In case I decide to blow-dry my hair straight, I use the Nexxus New York Salon Care Heat Protecting Mist. It helps keep my hair moisturized and protected from the damage of heat styling.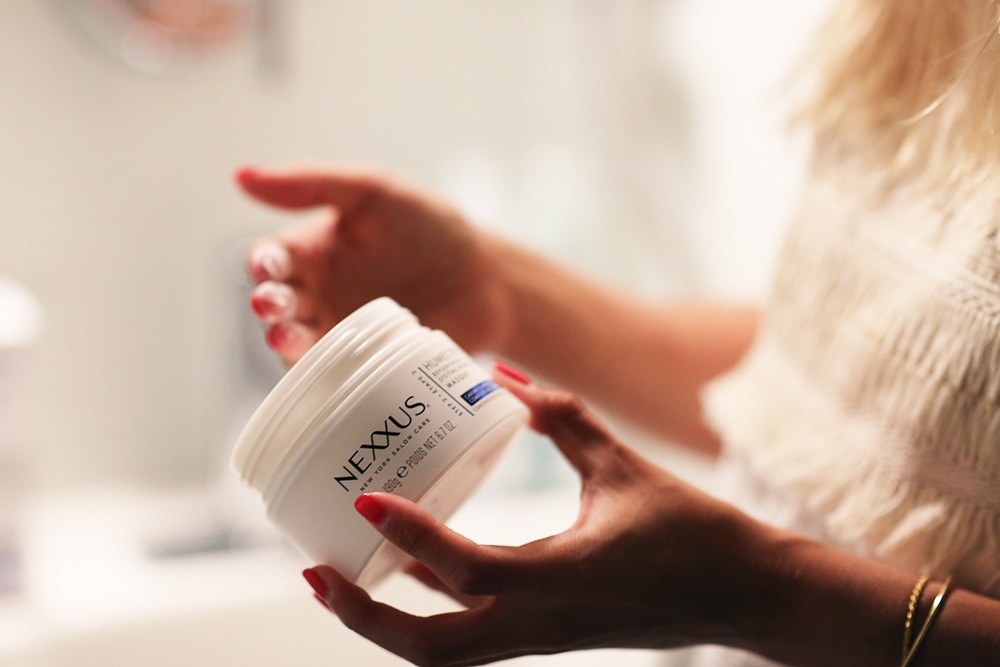 When I have an extra second in the morning – unfortunately this doesn't happen enough these days – I give my hair a special treatment with the Nexxus New York Salon Care Humectress Replenishing Mask. It's part of the second step, so after shampooing my hair, I use it as a replacement of the conditioner. I only apply it from my ears down to the ends for super smooth hair. The Nexxus New York Salon Care Caviar Serum I keep in my bag, and whenever I feel my hair is getting too fizzy or appears dry, I apply this on the ends. The perfect quick-fix, but with durable results.
This post was sponsored by Nexxus New York Salon Care, a product of Unilever.
Photos by Jeff Thibodeau
YOUR THOUGHTS