GETTING SUMMER'S CHICEST CUT
Posted on May 4th 2015 by THEFASHIONGUITAR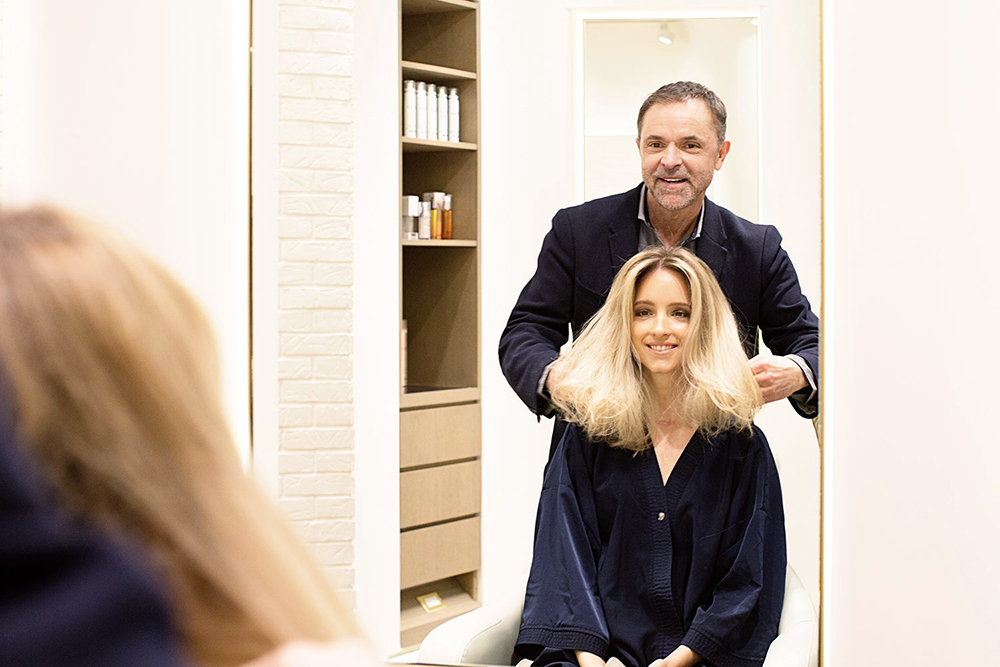 I've been working on a little – well big actually – partnership with Nexxus New York Salon Care in New York over the past few weeks and it's finally time to reveal more…
Your hair can make or break your day. There's a reason someone came up with the saying "having a bad hair day". We've all experienced it and surely will in the future. So nothing is more useful and exciting than to have a full hair makeover from one of the greatest hair stylists that we know.
Global Creative Director Kevin Mancuso and I met at the brand-new Nexxus New York Salon in Tribeca. He started off with an introduction to the interactive mirror (see second photo) where he provided a personalized consultation. They literally scan you and work out a hair-profile to fully understand what your hair's about and what it needs (I will soon be sharing my new regimen that was prescribed to me!). This interactive screen covers all bases; from the way it's needs to be cut to the products to use – My hair is fine, but I have "a lot" of it, and it's straight, but volume is easily created. Therefore, Kevin explained, he would use a cutting technique that literally cuts movement into the hair; he achieved this by cutting layers around my head. I bet this doesn't really make sense to you right now, but it does when he works his magic in the chair.
One of my favorite parts before the actual cut was the washing at the perfectly ergonomic washing stations. I'm not sure if you have the same feelings as I do, but wherever I go to cut or color my hair, the washing moments can be painful. Not because of the washing itself, but because of the uncomfortable seating situation – the back of my head is usually sore for around a week. Anyway, at the Nexxus New York Salon Care I laid down flat on my back with no pressure anywhere on my skull. Loved it! Not to mention the smell of the Nexxus New York Salon Care hair products they used… Amazing!
So after the wash and the Nexxus Emergencée Reconstructing treatment, Kevin started with the cut. Carefully dividing my hair in many different sections, he cut loosely through it. Leaving as much length as possible, but making sure a healthy style was created. It felt good being in the hands of a pro, but the actual excitement came when he put in the big rollers and left them there for just a little over 5 minutes to create the ultimate 60s voluminous look. He blew my mind! There's nothing else I can add, the result of the movement he created in my hair with his cutting technique really shows in the photos. The layers that framed my face gave it volume everywhere I needed it and create my ideal look. To see the final hair plus street style photos visit HarpersBazaar.com – where I was featured!! – and tell me what you think. I wish I could have him do my hair every morning, and my day would be made every day…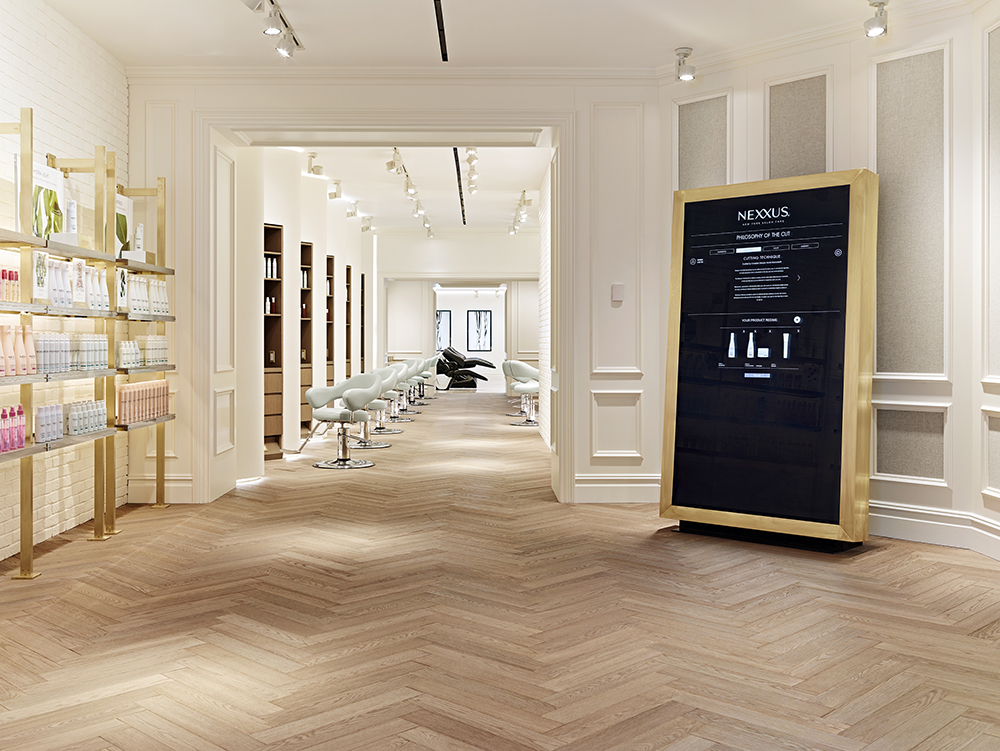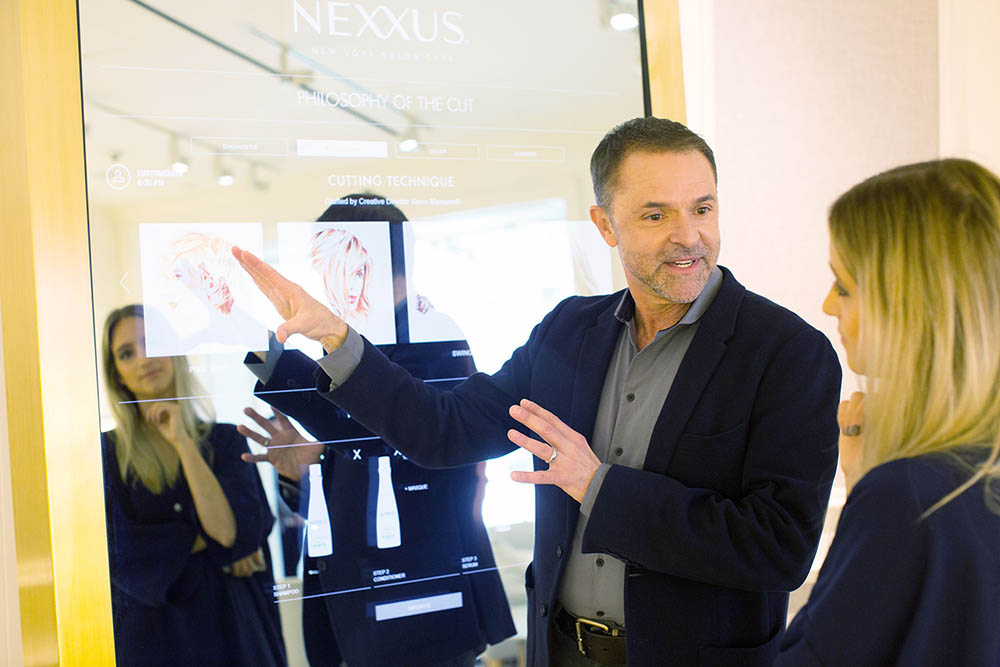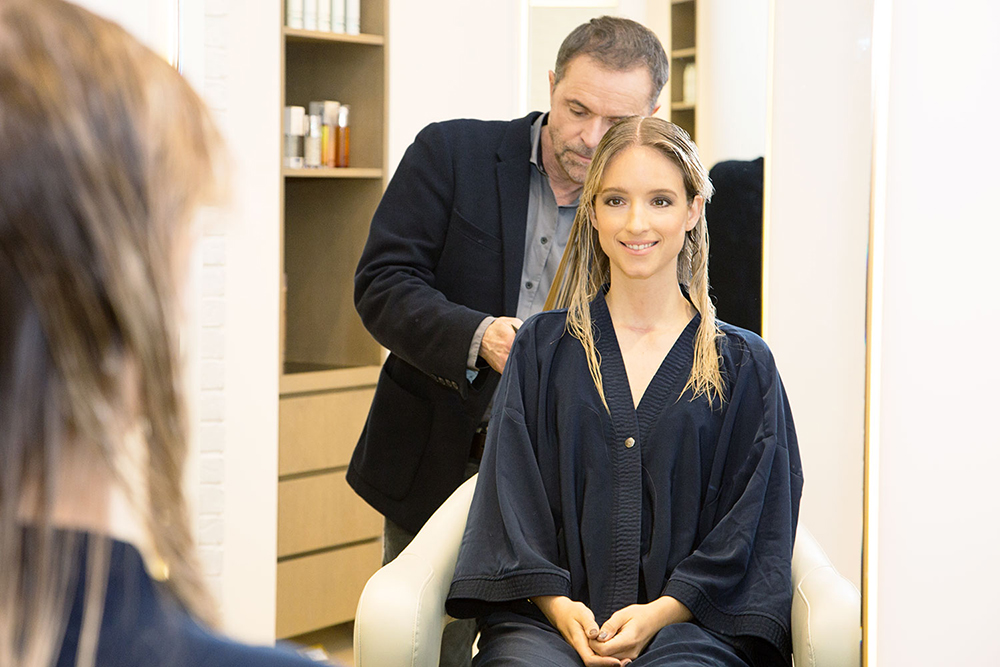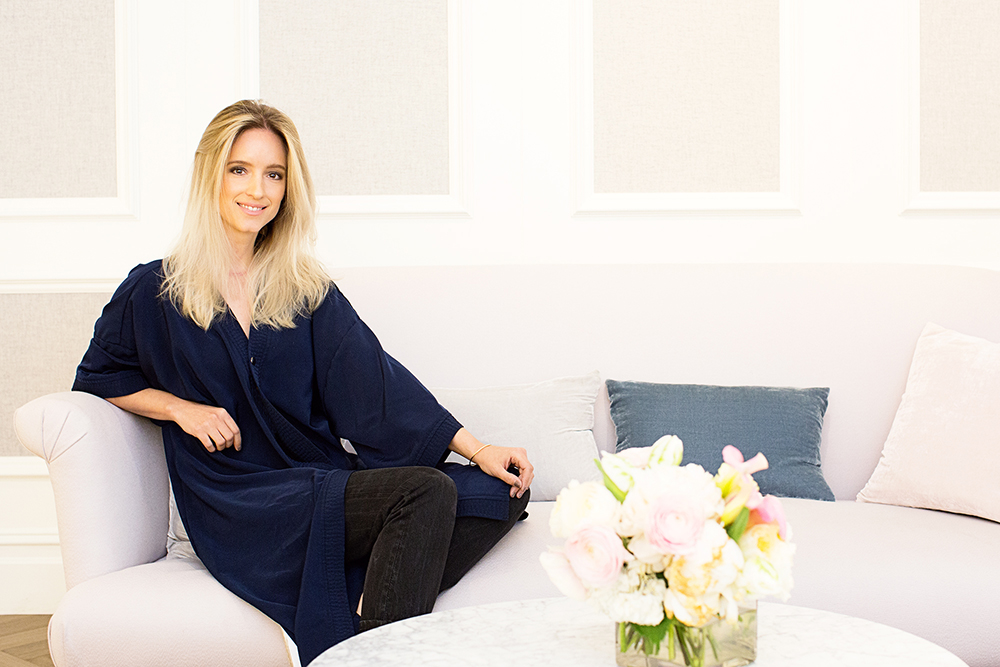 This post was sponsored by Nexxus, a product of Unilever.
Photos by Elizabeth Griffin
YOUR THOUGHTS
Highlighted