ABOUT SUMMER DRESSES
Posted on July 25th 2014 by THEFASHIONGUITAR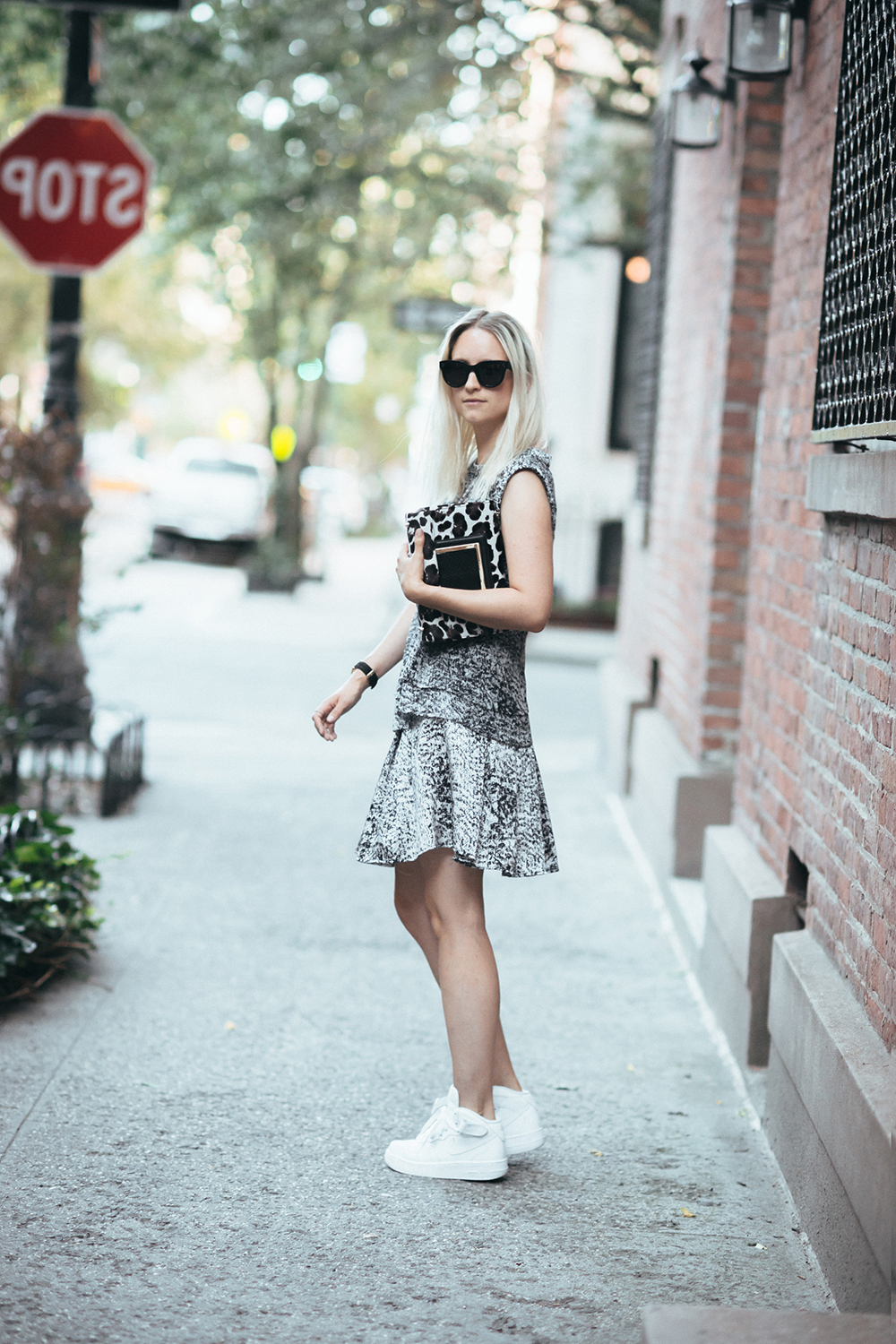 During summer time, when the city turns hot and humid, dresses are the way to go. Yet I'm almost never wearing a dress. Why is that? I've been thinking about it – a lot – and I have I have the feeling it comes due to the fact that I just haven't found the right summer dress yet. Most of the time they are too long, too girly, or too expensive. So basically while some of you are still searching for the perfect denim shorts, I'm trying to find myself the perfect summer dresses. This one from Rebecca Taylor's Runway collection is coming close to a perfect dress I think. I love mixing the "White noise" print with prints such as this leopard print from my new bag, and then dress it down with a pair of trainers.
So now I've found one dress that's up to my summer-dress-standards, you have to tell me your secret to find the perfect summer dress. Where do you shop? And what do you look for?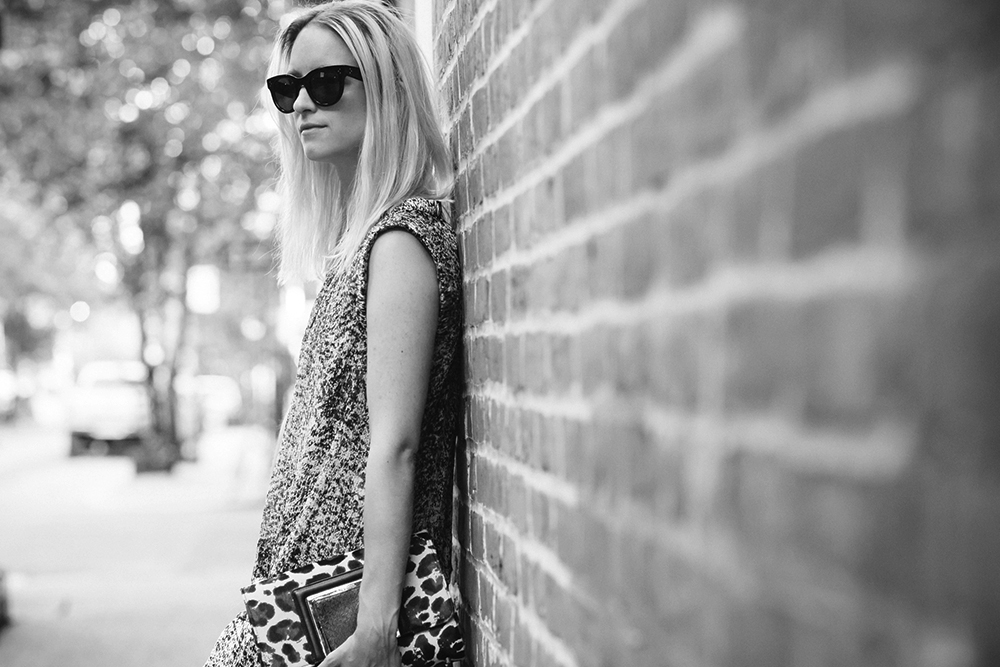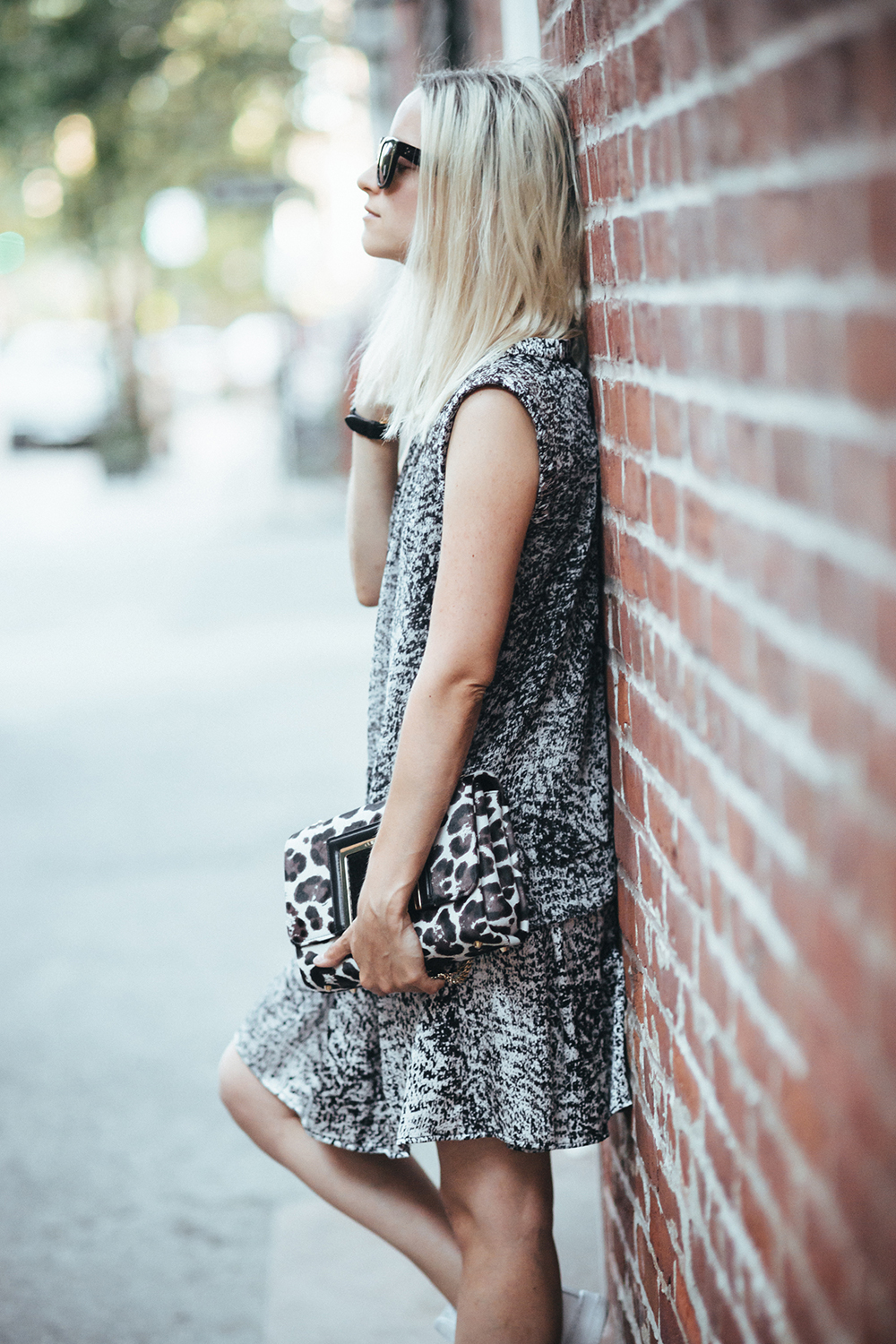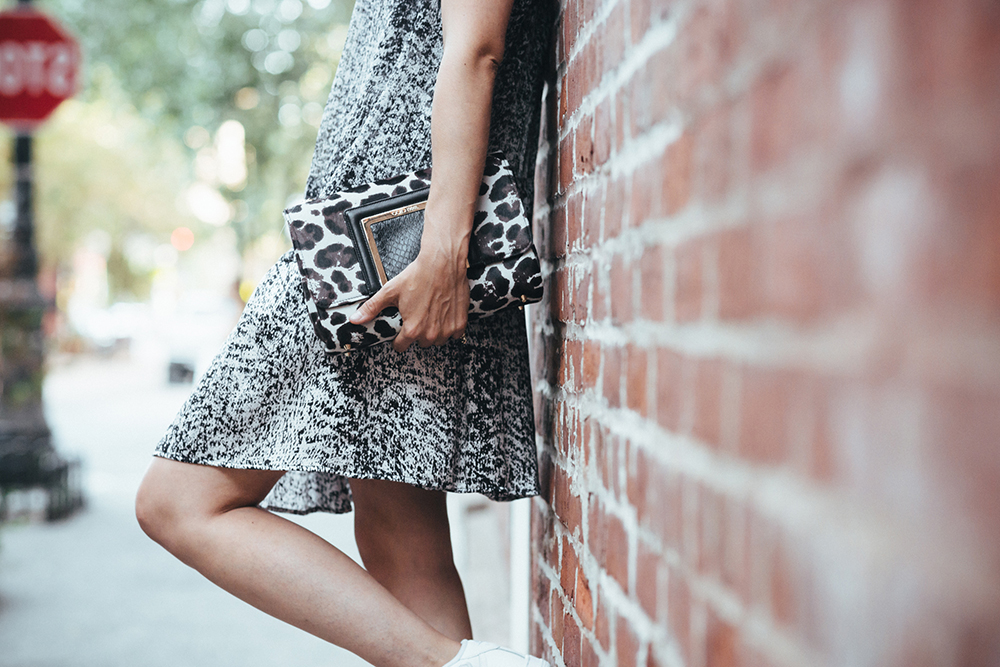 Rebecca Taylor "White noise" (runway fall/winter 2014) // Jimmy Choo bag // Nike Air Force 1 // Celine sunglasses // Larsson & Jennings watch.
Photos by Simbarashe Cha
YOUR THOUGHTS
Highlighted