PRINTS & HIGH WAISTS
Posted on July 21st 2014 by THEFASHIONGUITAR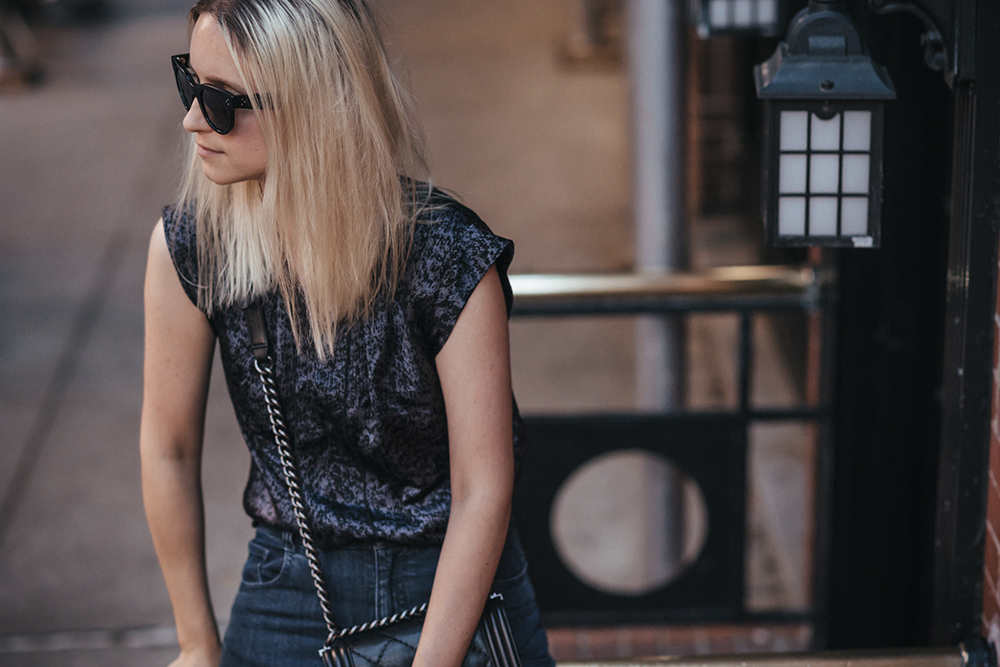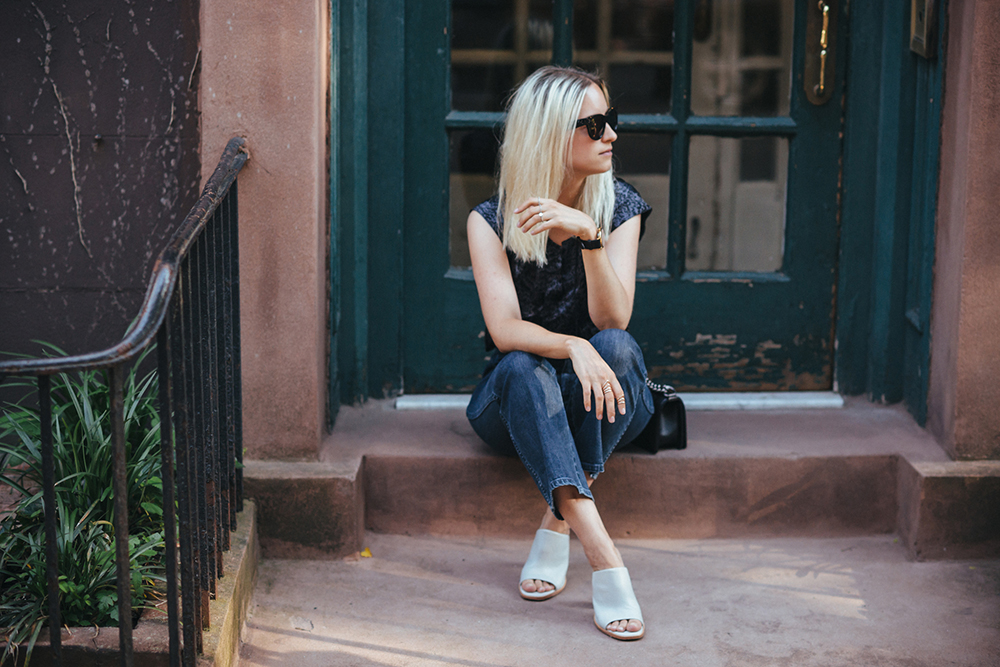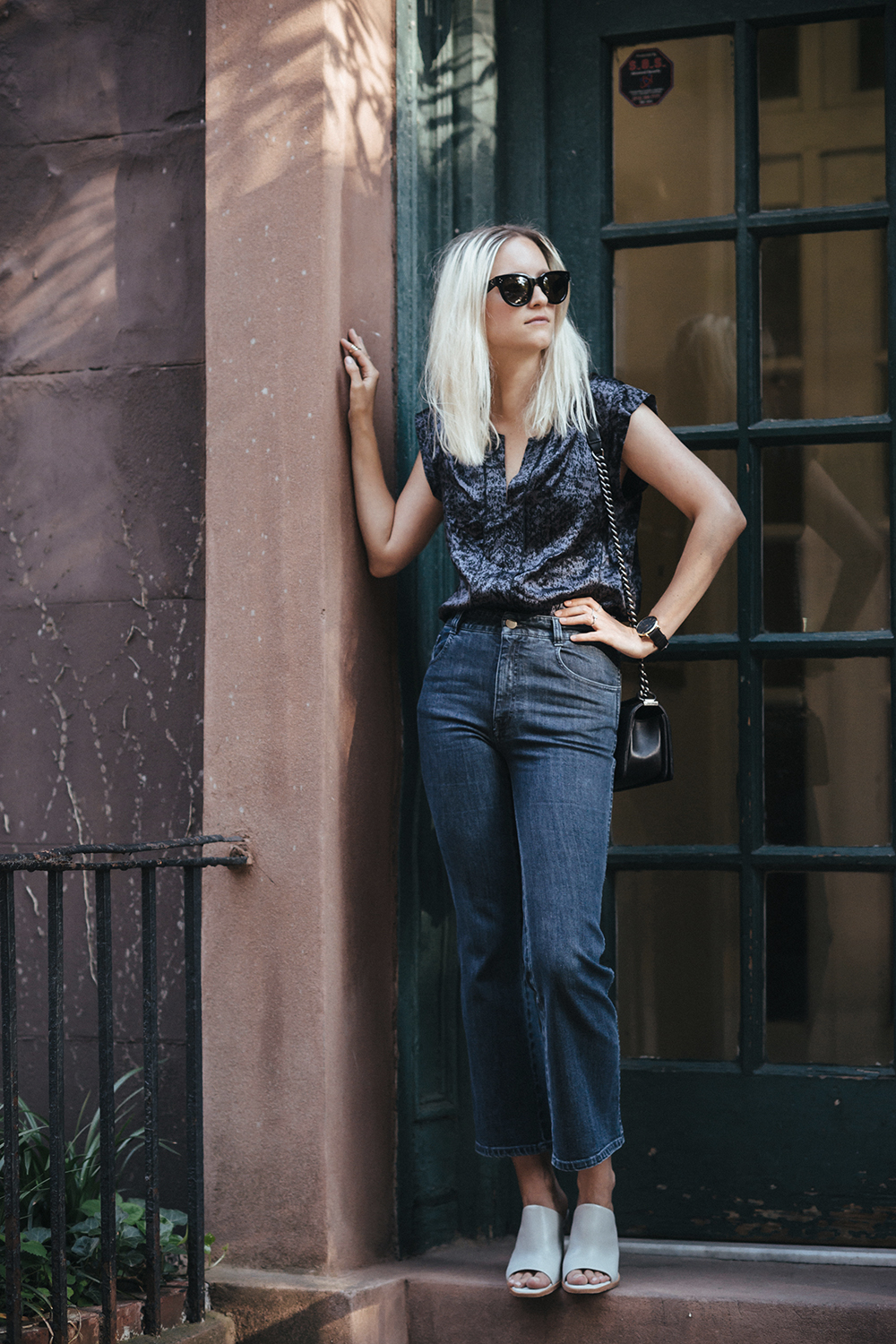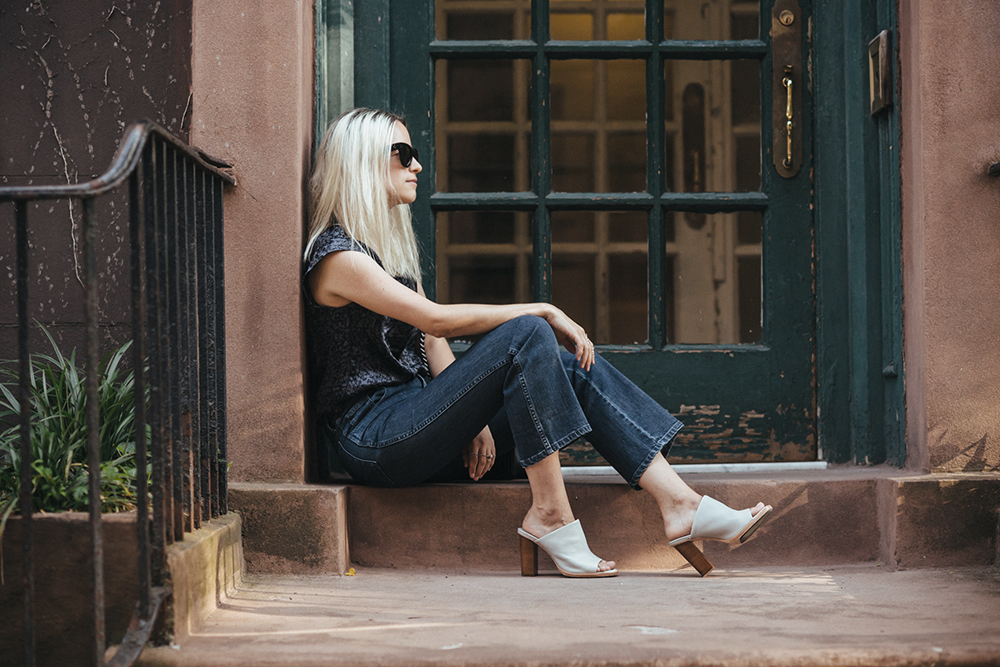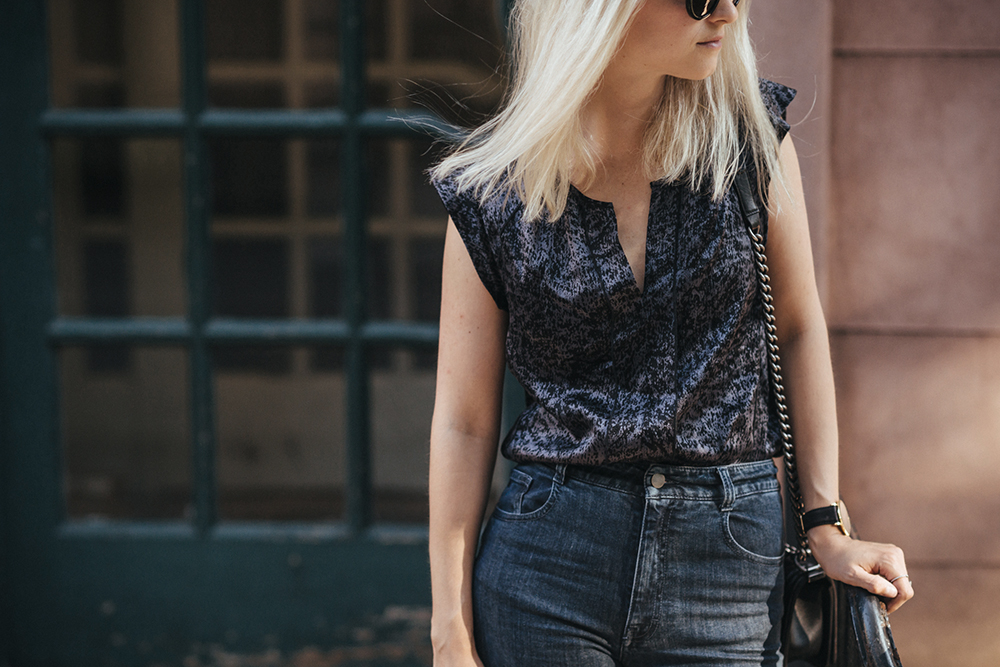 It's been a while since I've been wearing a high-waisted jeans. Probably because it's not quite the most comfortable type of jeans, not one you can sit in for hours – my stomach! – and not one to have big dinners with – I love big dinners. But there is something about it that's so appealing to me… I took a risk by going high-waisted and cropped, which is tricky without having super long legs.
Anyway, more important about this look is that it's one of two I've shot for Rebecca Taylor's "White noise" collection. This piece as part of her Fall/Winter 2014 runway collection in "White noise" print and its modern chic simplicity is a beautiful addition to my wardrobe. Even though I'm not a very printy kinda gal, this power print I couldn't resist!
Rebecca Taylor "White noise" shirt (runway fall/winter 2014) // Stella McCartney jeans // Whistles mules // Chanel Boy bag // Larsson & Jennings watch // Celine sunglasses.
Photos by Simbarashe Cha

YOUR THOUGHTS
Highlighted