HOW TO WEAR "CELINE" FOR FALL
Posted on July 13th 2014 by THEFASHIONGUITAR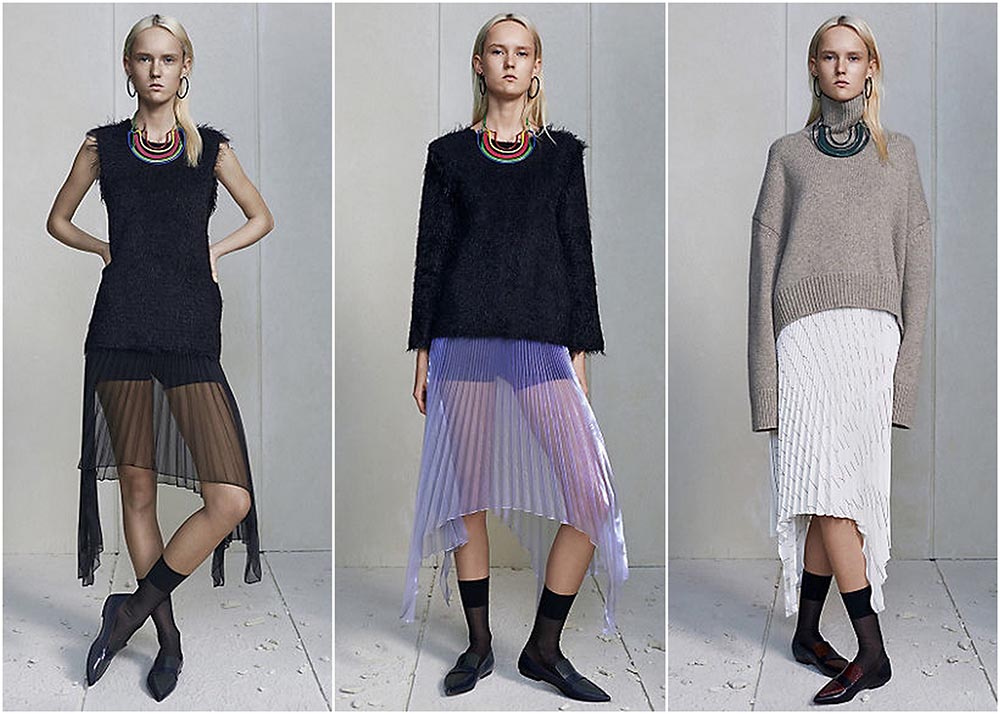 With Phoebe's collections it's like you either love it or hate it. She brought Birkenstocks with fur and cross-country sandals which made most of you look away, but her plaid collection drove you crazy, as well as the primary coloured graffiti one from last season. So in spite of the love-hate relationship, we all end up being extremely inspired by her collections anyway. Now what can we take away from her Celine Fall 2014 collection? What pieces can we keep? And what pieces should we buy, real-deal or style-steal, to make our wardrobe's "Celine" fall ready?
It seems clear we need to keep or invest in pleated asymmetrical skirts. Preferably see through so that you can wear it with a short bike legging (!) underneath. I think this is by the way typically one of those things of which most of you will say "What the f*ck bike leggings" and then at the end of the day we end up wearing them. So pair this all with some nylons and pointy flats – also a keeper from this summer – and you are ready to go bare-legged in early fall.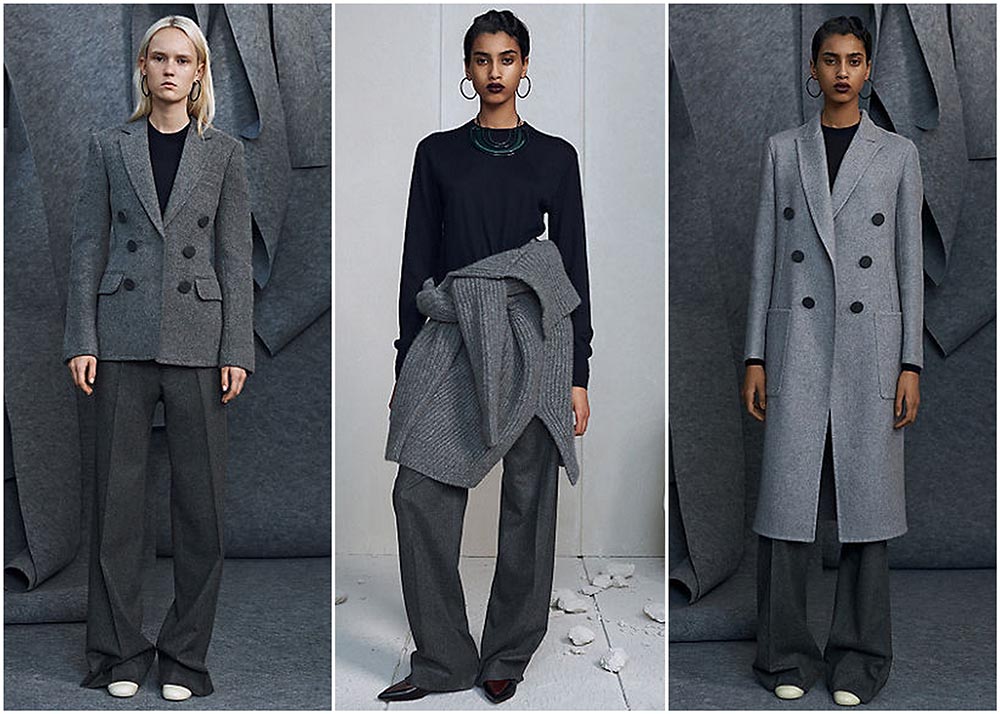 All-grey everything. Last winter we already had the chance to stock-up on as many grey pieces as possible, so this fall it's only a matter of building out our well curated grey wardrobe. Combine different shades and different materials – chunky knits, wool coats and pants, and soft turtle necks – and keep those white trainers, they will definitely finish off every look if you are not too much into those pointy flats.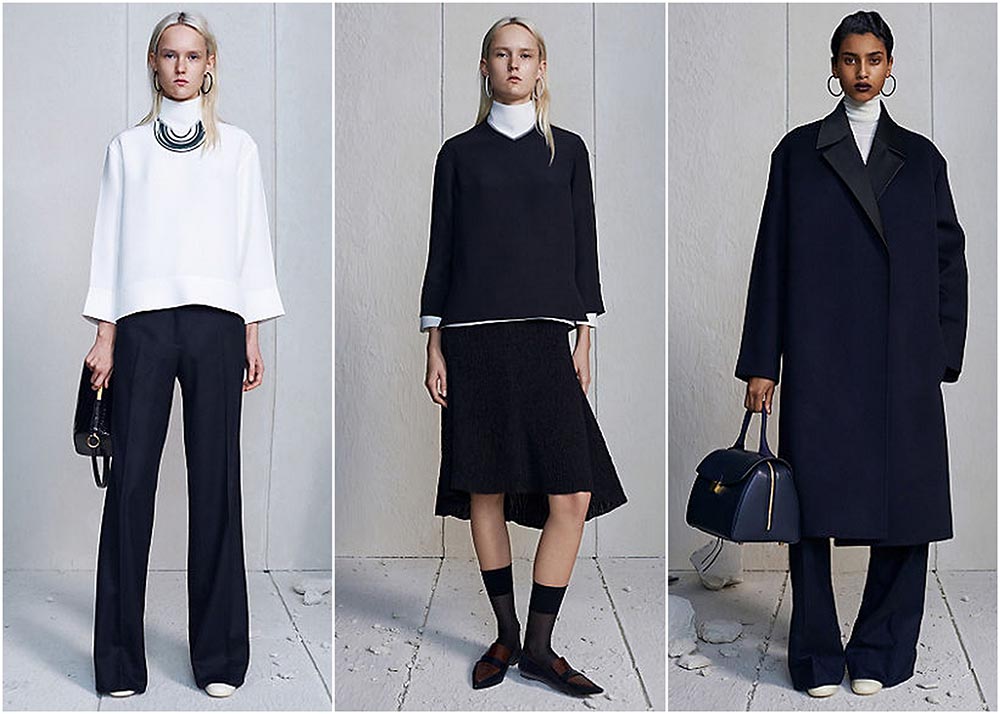 Turtle necks on top, turtle necks underneath, turtle necks everywhere. You can keep your white neoprene turtle neck from last winter and add some thin wool ones to layer things up. Keep it simple in navy, black, and white, and your sophisticated everyday look is set. Another thing that's interesting is the usage of necklaces on top of the turtle necks. Personally not something I would do, but then again I must admit that it doesn't look as bad as I thought. The African inspired jewelry makes quite a cool statement on the monochrome minimalistic looks.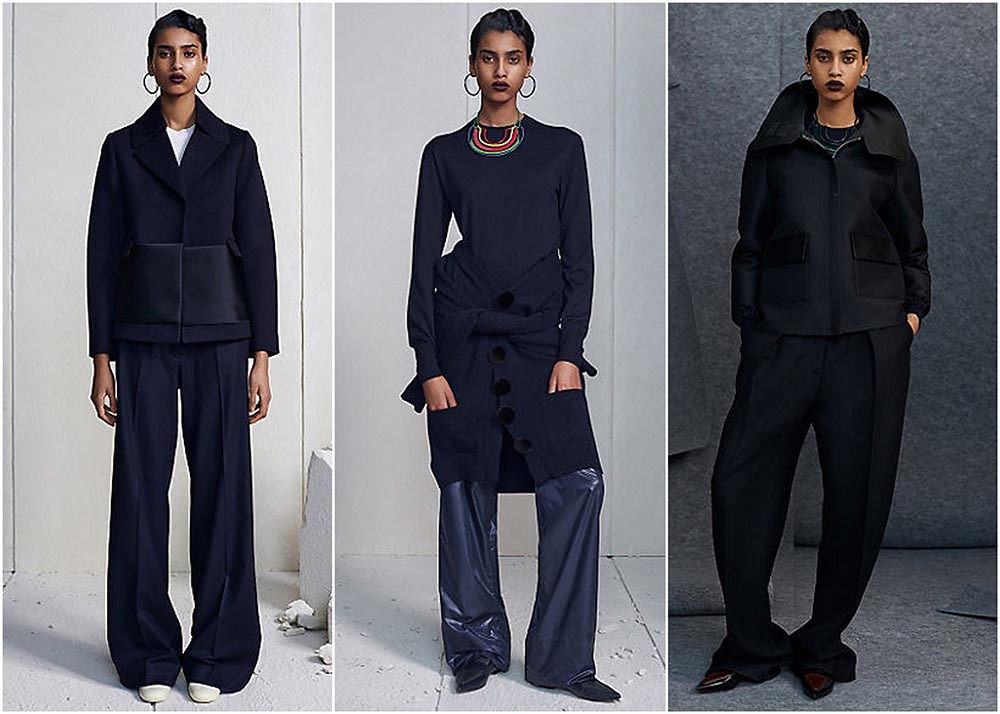 Slouchy pants and boxy jackets. Also a familiar combination, but why change a winning team? I personally miss the endless legs that make these pants look even better – especially when worn with flat shoes – but that doesn't keep me from putting them on. My pants do get thorned up quite easily when wearing them long like this, but I didn't figure out yet how to avoid this. I mean, there is not really another way to wear a trousers this long and not have them slouch on the ground, having me walk on them… Any tips?
Photos via Celine
YOUR THOUGHTS
Highlighted