THOSE SANDALS
Posted on June 24th 2014 by THEFASHIONGUITAR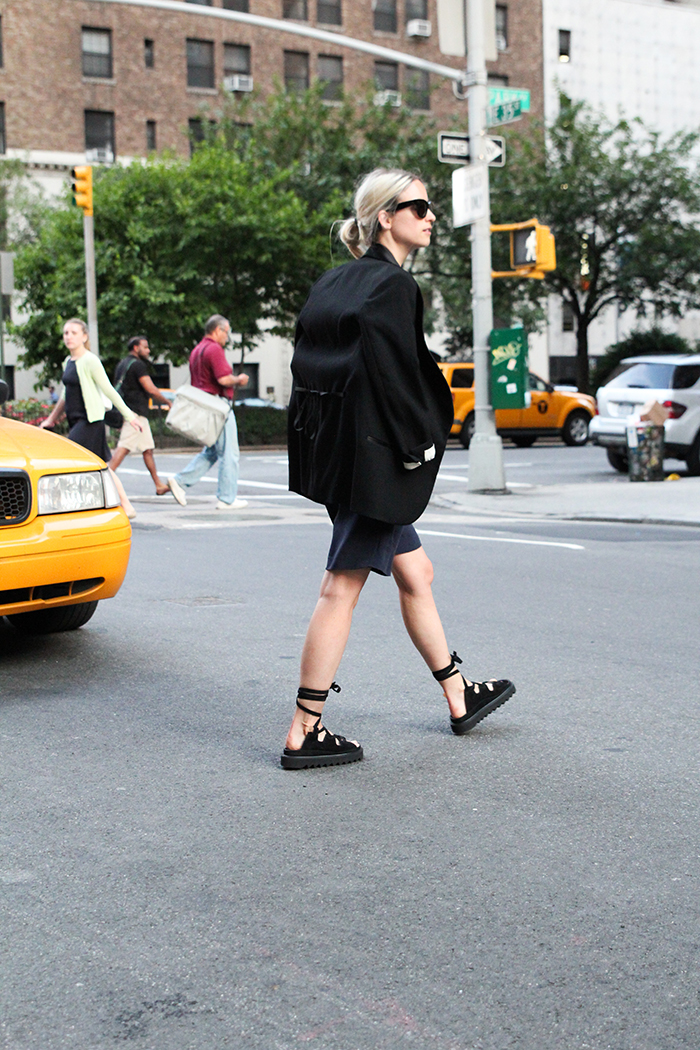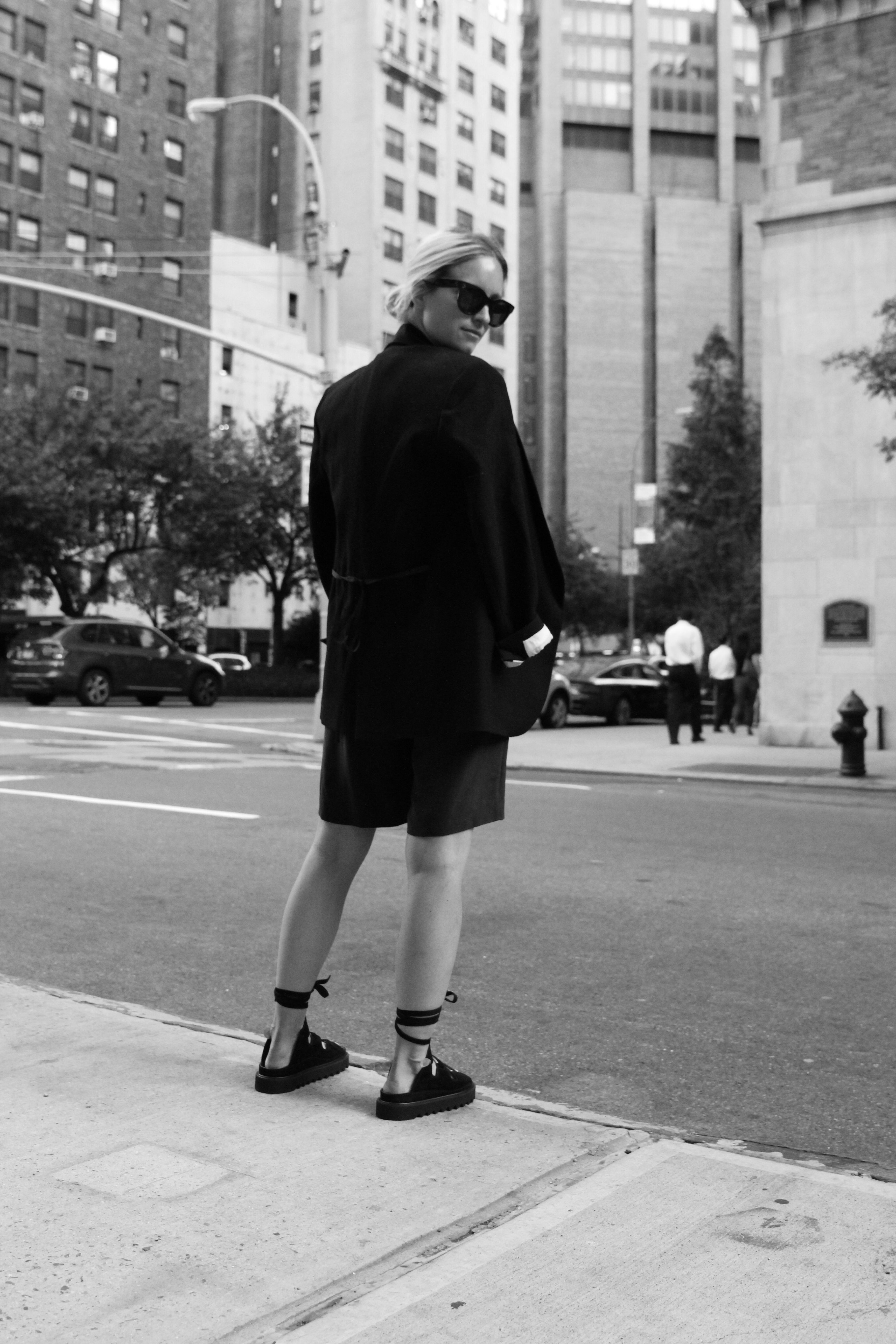 That whole sale shopping strategy of no impulse buys, don't buy things you liked in the beginning of the season, because they might not make it till the end, basically saying stay on the safe side… I get that, but what about those pieces you wouldn't necessarily buy full price, because they are just a little too special/bizar/colorful/pricy/extreme/awkward, but now they are 60% off you simply can't leave them behind, no matter what…
I have literally had these Celine sandals in my hands for about ten times. Nine times I though "noooo, I cannot pull these off" yet I walked away and felt pulled back to them… There is something about them. Most probably 99% of you don't get me, but that 1% who agrees these sandals are really cool, agree with me for 100%.
Let's say it was my best sales buy so far. How about you, did you score something really cool this sale?
Celine sandals // Whistles bermuda's // Isabel Marant pour H&M tux blazer // Celine baby Audrey sunglasses.
Photos by Thomas

YOUR THOUGHTS
Highlighted