LACE BLOOMS
Posted on April 20th 2014 by THEFASHIONGUITAR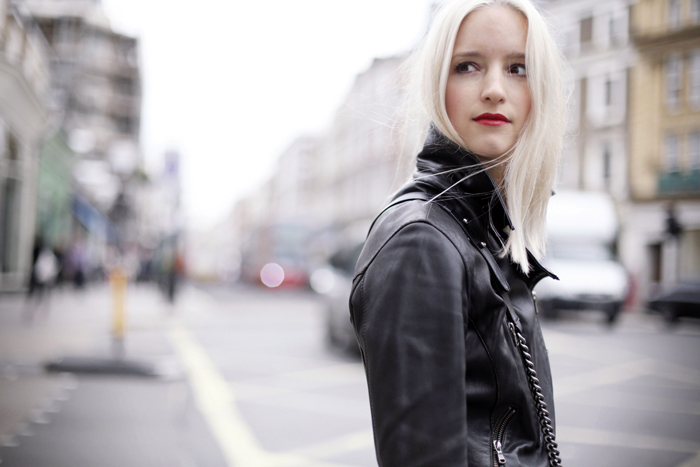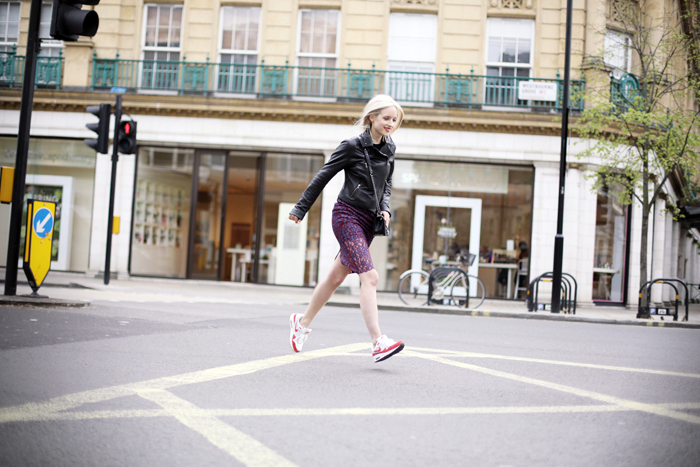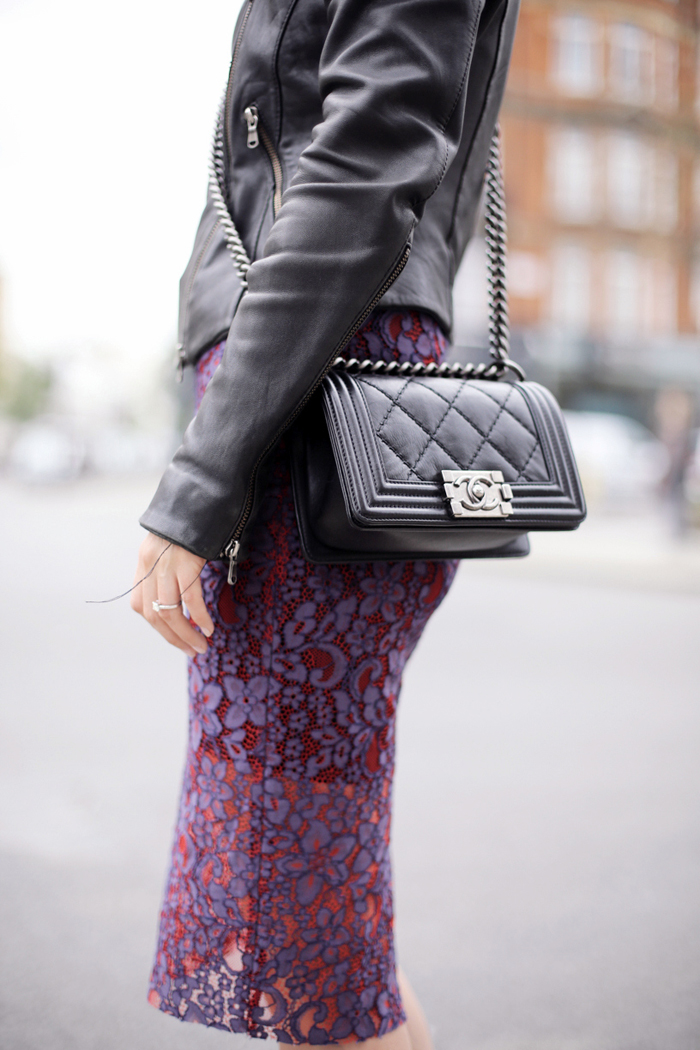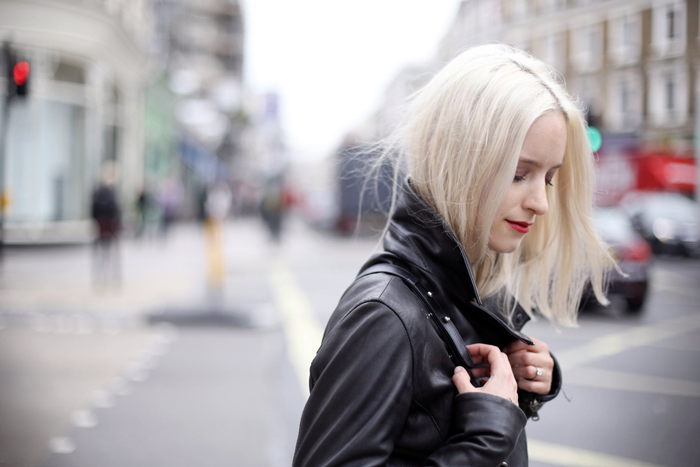 Chanel Boy bag // Zara lace skirt (similar here) // Pauw leather jacket (similar here) // Nike Air Max trainers // Chanel lipstick.
A little lace, a little red, a sugar-coated look never hurts no one, does it? Neither does a little shopping/buying/swapping every now and then. So I did… I sold a few pieces on Vinted, the online destination where you can offer your unworn/unwanted/forgotten pieces a second life. Or, find that piece you've coveted forever, but always turned sold out.
My experience so far? Other than my own logistic issues with shipping the pieces I've sold, my experience with this platform is good. The prices of the pieces are not sky-high, meaning you shouldn't expect designer pieces – with some exceptions of hidden gems – but what you will find it a great selection of high-street brands. Two of my favourite pieces were sold: The turtle neck knit, and the sequin skirt. Both got a new life within a few clicks, how amazing! I myself found the coolest Nike Air Max trainers. I already had this pair, but those were totally worn out, so after a few moments coveting on Vinted I found myself a new pair!
Interested? My pieces are not sold out yet, so make sure to check out this beautiful grey coat I am selling, or perhaps you like my leather floppy hat, or a wardrobe staple like these overknee boots by Alexander Wang… And best thing is, you no longer have to be at home behind your laptop, you can start browsing Vinted right where you are on your iPhone or Android.
Photos by The Urban Spotter

YOUR THOUGHTS
Highlighted