SPRING CLEANING
Posted on March 28th 2014 by THEFASHIONGUITAR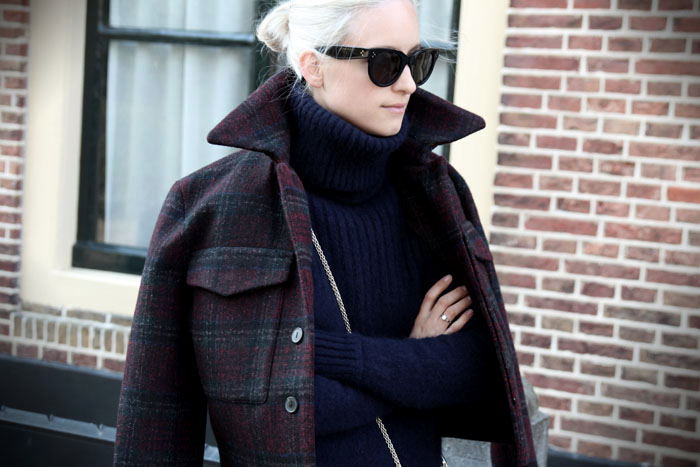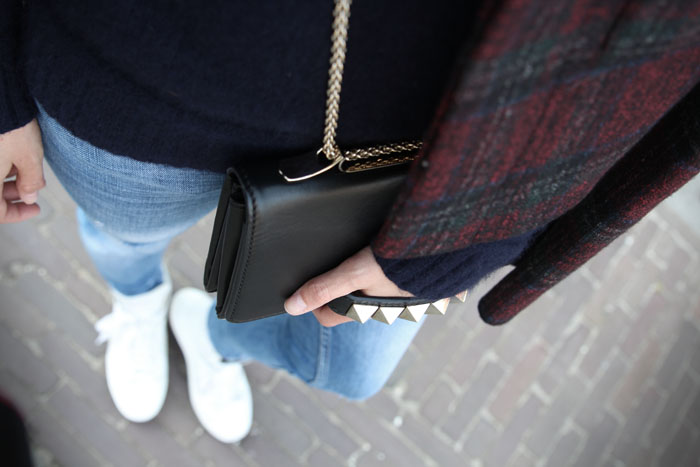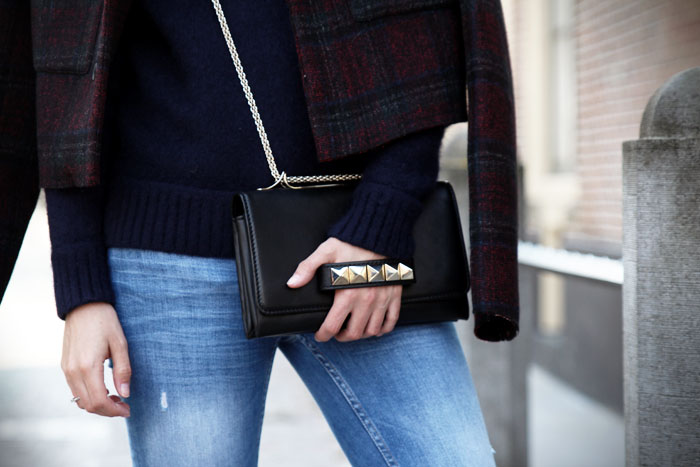 Valentino bag // Blake LDN pullover // Zara Studio jacket // Zara jeans // Saint Laurent trainers // Celine sunglasses.
Twice per year I do this huge spring wardrobe cleanse where I literally get ALL my clothes out of my wardrobe, do a huge GO/NO-GO selection, and put it all back perfectly. Thick knits, wool trousers, and oversized coats make way for thin wool jumpers and ripped jeans. My investment pieces end up in carefully selected clothing bags, and most of the seasonal stuff I sell. Though I must admit, I became quite strict about the investment pieces which I don't wear enough, those are allowed to stay for one more season, but if I don't wear them after that: up FOR SALE it is.
Now you probably wonder where I sell my pieces, don't you? Vinted. My most recent discovery for selling or swapping clothes I don't wear anymore. A very easy and quick online platform – also available as an app – where you can create your own dressing/shop and put up all items you want to give a new life with someone else. As soon as I put my items up I started to receive questions and offers on my products. Proof that there are many like-minded fashion girls out there! Click here to see selection of clothes I sell.

YOUR THOUGHTS
Highlighted