A SARTORIAL TRIP
Posted on October 7th 2013 by THEFASHIONGUITAR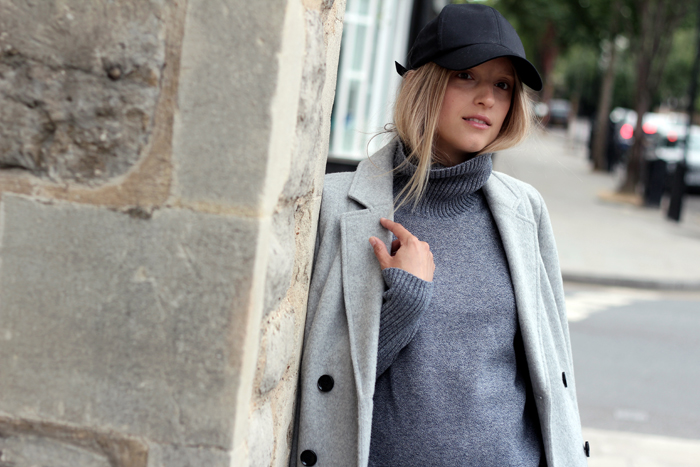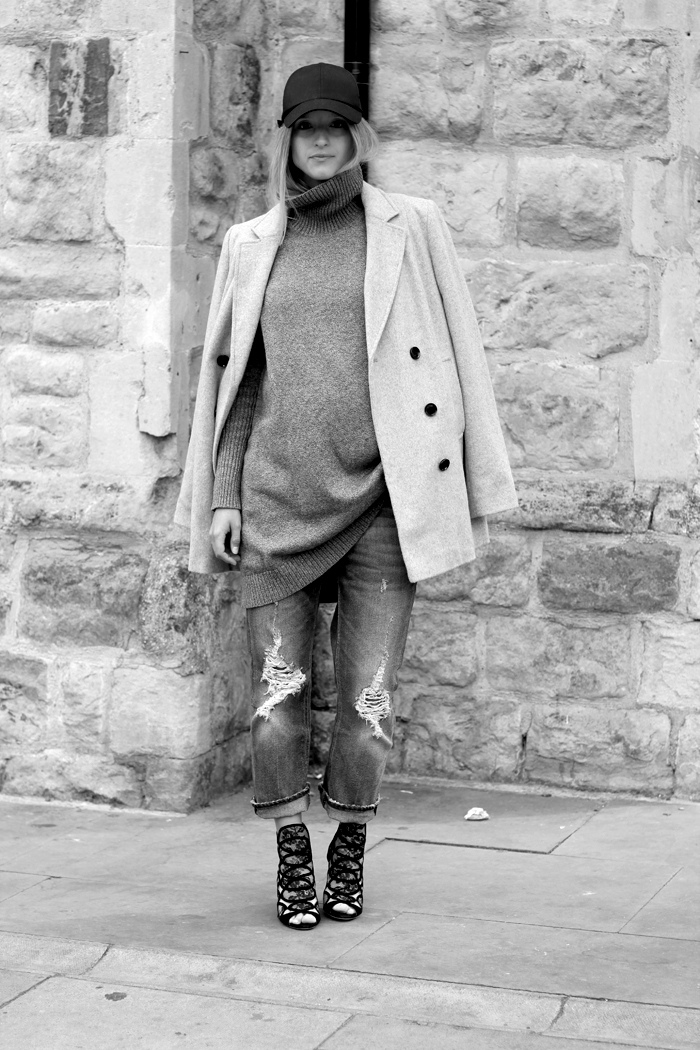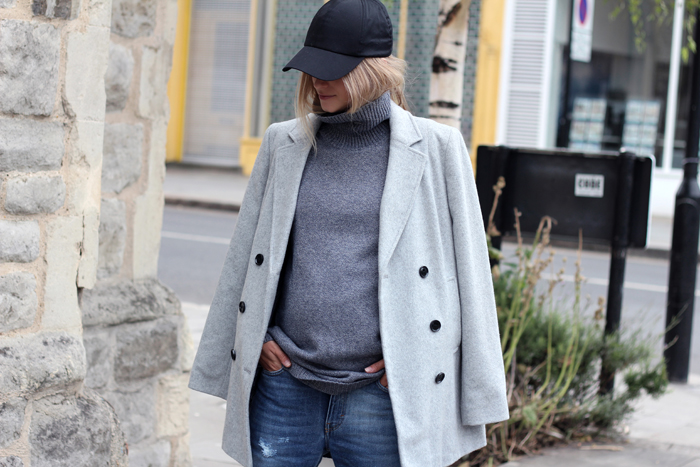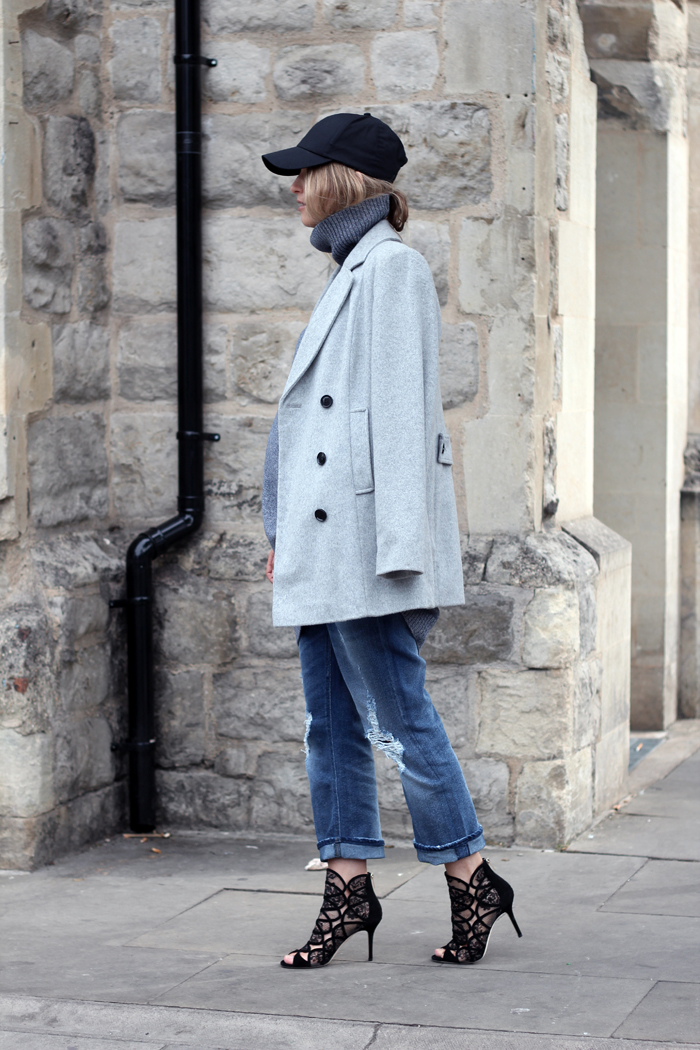 Winter is coming – not that it's that cold yet – so it's time to start investing in chunky oversized knits!
Currently my wardrobe absolutely lacks good knits – and then I am talking good oversized and chunky ones. I love them most when I can wear them not only as a jumper, but also occasionally as a dress – you know with thick tights, ankle boots and a warm cocoon coat. Today however, I styled this oversized knit as the perfect live-in-jumper, with ripped jeans – as you know one of my wardrobe staples – again those elegant lace heels, and a coat simply draped over it. I love these kinds of looks, and now I am in the end of my pregnancy it also wears so easy – not unimportant! It's probably one of the most comfortable things to wear I would say, but then again, all the looks I've styled for Isabella Oliver are quite comfortable.
The colour of this jumper works very well if your wardrobe isn't consisting of many bright colours. I always love women who wear brights – when they wear them right, complimenting their skin tone etc. – but for me it just doesn't work. It's a rare thing to see me wear pink or yellow. Maybe on holidays, or around Fashion Week, but my daily attire  is like this one today: jeans, greys, black and blue. It just works best with my hair and skin I think.
Last but not least, what makes this jumper so good is that the turtleneck has the right size/chunkyness to be worn unrolled. I can tuck in my hair, and roll it all the way up to over my chin, which makes it so nice and warm… Winter, I can handle you with my bare hands, I just have to make sure to wear this jumper!
Jumper Isabella Oliver, coat Jaeger, jeans Acne (and here), heels Jimmy Choo, and cap H&M (similar here).
This is sadly enough already the last look in my collaboration with Isabella Oliver. If you wish to see one of the other nine look I've styled for them, go here and click your way back through the looks – at the end of each post you see a link to the previous look. Easy as that.
YOUR THOUGHTS
Highlighted