I'M WRAPPING UP
Posted on October 5th 2013 by THEFASHIONGUITAR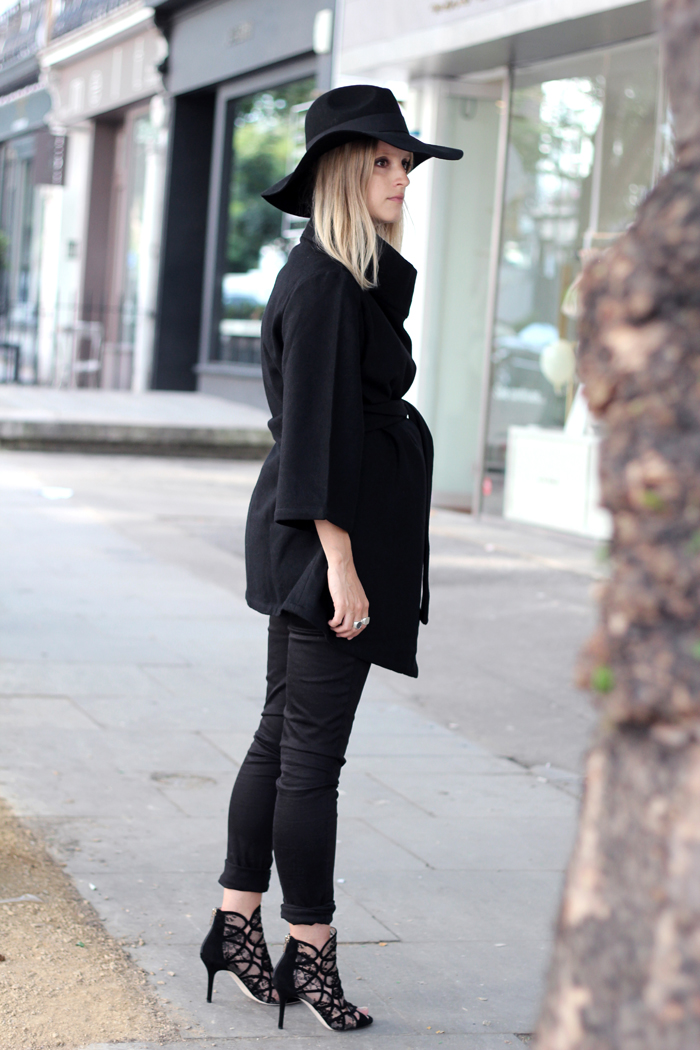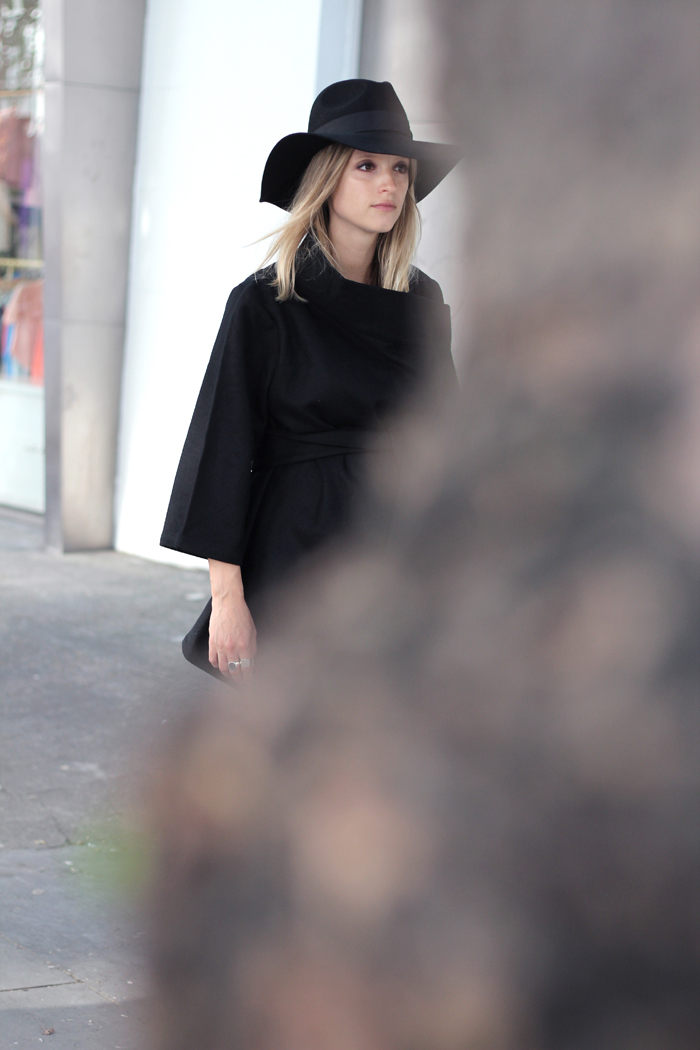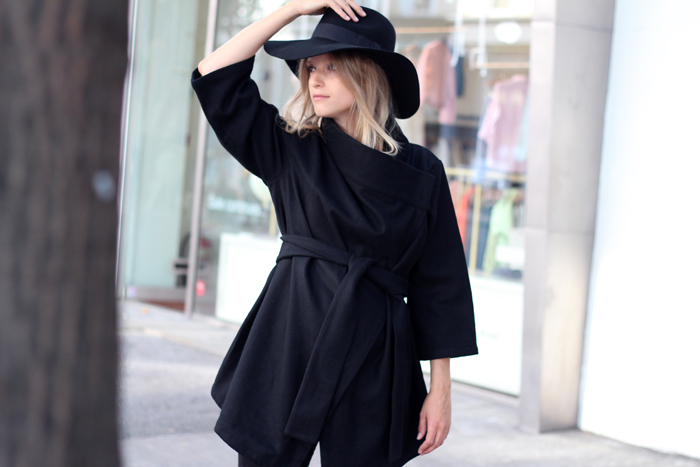 Transitioning from summer to fall is all about wearing the right coat. I have often that my coats are slightly too warm when worn in fall (we all know fall can be as good as summers are supposed to be), and a little too cold for winter. If you deal with this same coat-issues, I advise you: Wear a light wool wrap jacket! This is the best transitional piece to wear from summer to fall, and even sometimes from fall to winter. It's always "spacious" enough to wear with a thick jumper underneath (in case it suddenly gets quite crisp outside) or as I did on a lovely day like today; with a short-sleeved jumper.
Another thing about wearing a wrap jacket is that you instantly look chic. Add a hat and a pair of heels – if that is an option for you of course – and you look as if you just been to a fashion show in Paris. Don't you think? To be completely honest with you though, I actually got my inspiration for this look from a Parisian woman. Don't know her name, don't know who she is (otherwise I would definitely have credited her for her great sense of style), but she just looked so sophisticated in her all-black-cape-look. Plus, I always tell myself "when in doubt, wear black", which is obviously a common thing when you are dressing your bumpy-baby-body… Hormones make that your wardrobe needs sudden reconsideration… and a changing body added on top of that doesn't make you the most confident dresser. No, not even you, you stylish-stunner!
Last but not least, another reason why a wrap jacket is even more perfect in our case – the pregnancy case – is that it is so very comfortable for your bump, especially when you are nearing the end of your pregnancy and literally exploding. You don't want to wear anything too tight during pregnancy, especially in the end. So my advice is: if you want to be comfortable, but still be that impeccably styled stunner, get yourself a wrap jacket. I guarantee you it's the best thing to do this fall – other than being very on-trend!
Wrap jacket Isabella Oliver, hat By Malene Birger, jeans Paige Denim, lace ankle boots Jimmy Choo, and rings Tom Wood jewellery. 
See more looks from Thefashionguitar for Isabella Oliver

YOUR THOUGHTS
Highlighted