COFFEE DUTY
Posted on October 2nd 2013 by THEFASHIONGUITAR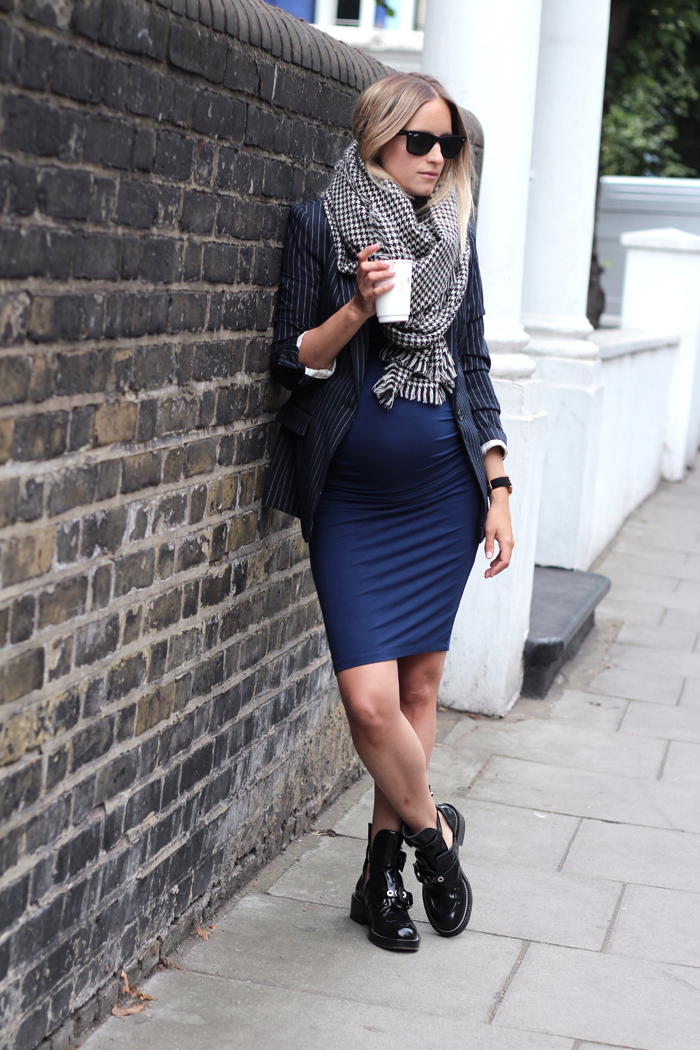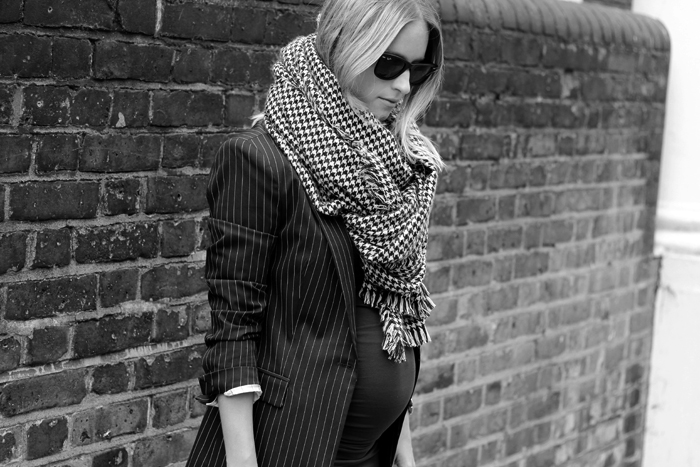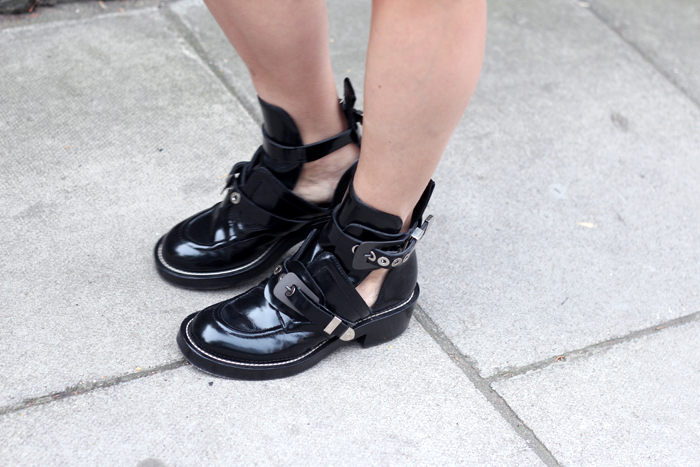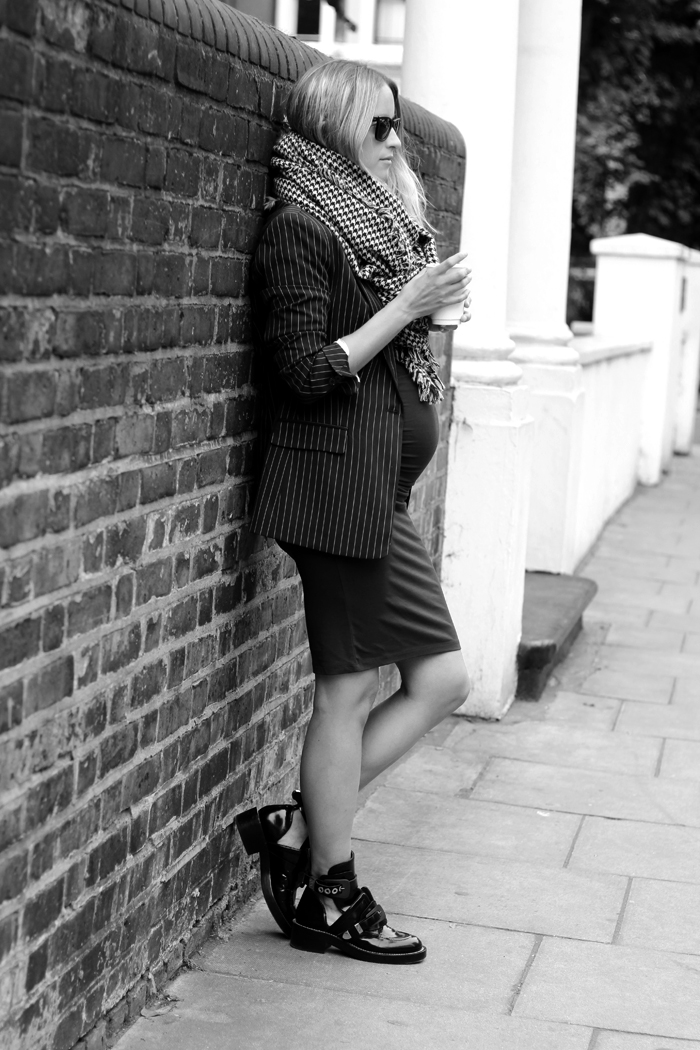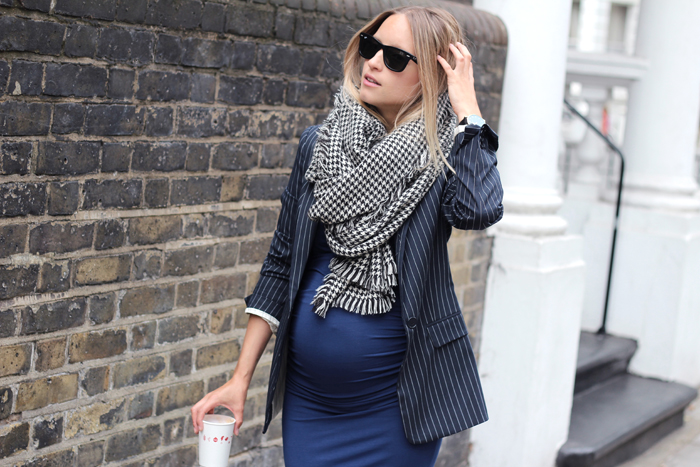 You don't see me wearing fitted dresses often – or anything fitted for that matter. I am not really sure why, as I have no urge to cover up my bump or anything. Maybe I just didn't realise how comfortable it is… However, when I got introduced to this slim-fitted ruched dress, it reminded me a lot of the T by Alexander Wang dresses I used to wear, and loved till bits. The ruched detail on the sides is the perfect cover-up for slightly tighter underwear these days – yeah 38+ weeks come with tighter underwear too.
On the styling part of a Midi-dresses, I find that in general they go best with heeled ankle boots, but I have to be realistic; that just doesn't work very well for me anymore. Now, nearing the end of my pregnancy, I can wear heels but only for very short moments, or even better, when I only have to sit… So when I have a lunch date, I am allowed, but for a stroll with James, I am not. Hence I decided to wear this dress with my cut-out leather ankle boots, but if you find this not feminine enough, which I can totally understand – it just has to be up your street – go for flats or flat Chelsea boots. I guess that would look cute too.
Navy. What can I say? I just love you!
Dress Isabella Oliver, jacket Zara (similar here), scarf Zara (similar here), boots Balenciaga, watch Larsons & Jennings, and sunglasses Ray Ban.
See more looks from Thefashionguitar for Isabella Oliver 
YOUR THOUGHTS
Highlighted