LET'S DO A SPORTY SUIT
Posted on September 28th 2013 by THEFASHIONGUITAR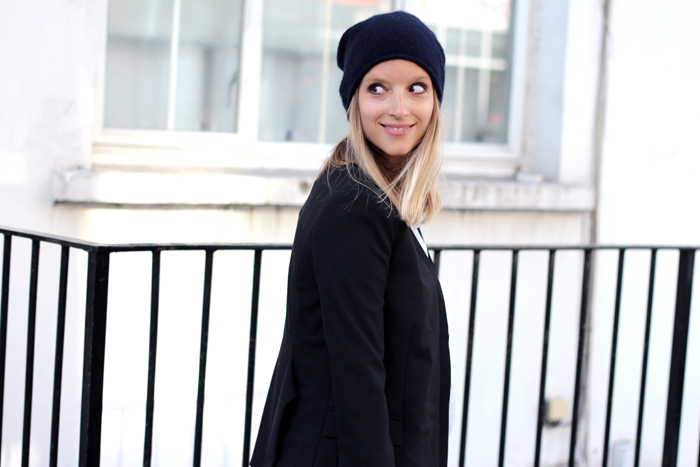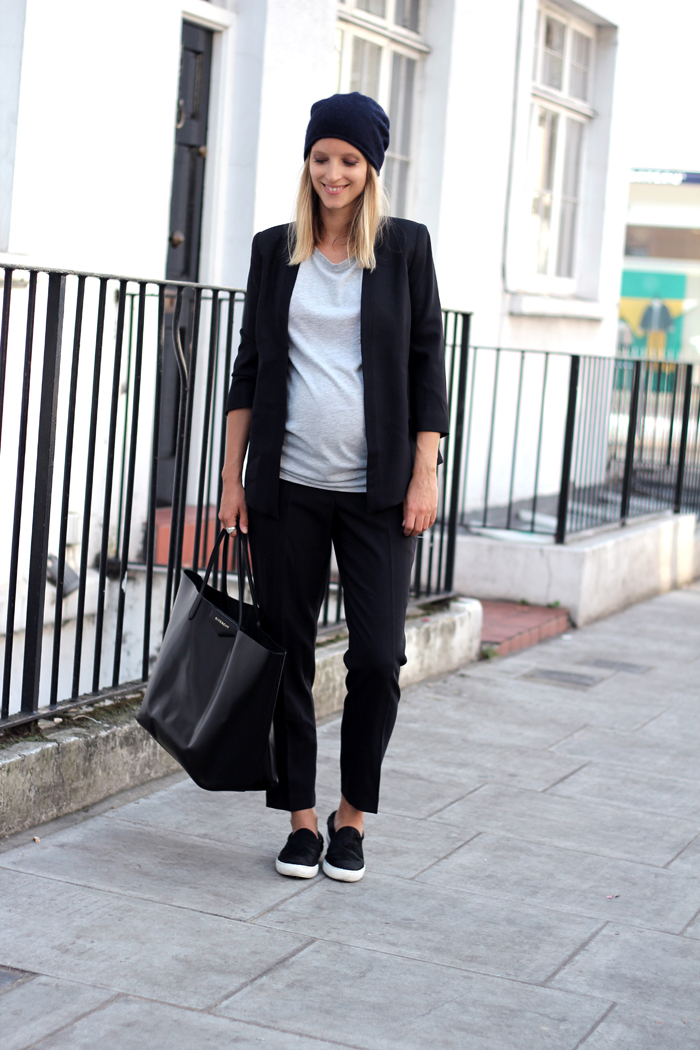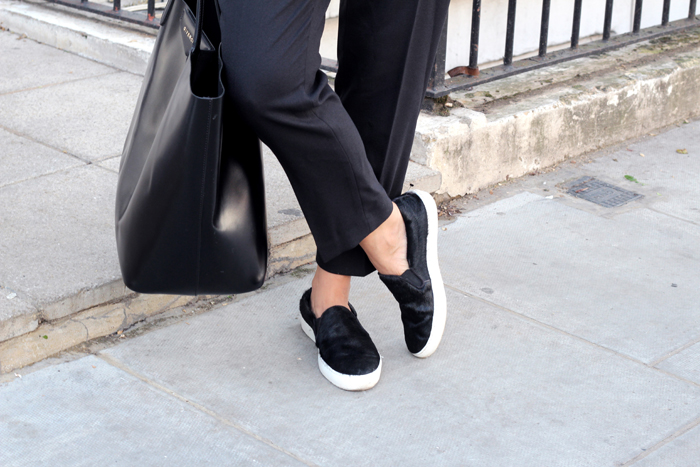 Nothing beats a good suit, not even when you are pregnant. Again, it all comes down to finding the perfect fit for your pregnant body, but that doesn't have to be hard at all.
First of all, the jacket or blazer is something you can keep wearing from your pre-pregnancy wardrobe. You don't want to wear it closed anyway, so I am sure you can keep wearing it throughout your whole pregnancy. The trousers on the other hand are a little more problematic; as you will not ever fit into that amazing pair you got with that pre-pregnancy jacket (or blazer). From my experience, it is from the moment you find out you are pregnant, that is the moment you will also find out that none of your jeans' and trousers fit any longer. You, nor anyone else, will see your changed body – I am talking about your lower abdomen -, but you will feel it for sure. So, the best thing is to quickly jump onto the pregnancy-pants-bandwagon, and just go with it. This pants I am wearing in this look has a complete elastic waistband – which doesn't show – which means, no one will tell, and you feel comfortable.
Now back to the suiting-thing. I adore the Emmanuelle Alt's in this world who wear 'suits' in any way you can think of, every day of the week. Especially 'suits' that consist of a simple jeans, blazer, a slouchy t-shirt, and some pointy black heels. Good god, this is just one of the most sophisticated looks if you ask me. Well, this basically can remain your look-du-jour when you are pregnant, just switch the heels for some slip-ons, or something similar, which makes it a little sporty, but without losing its sophistication. You get me, don't you?
Jacket and trousers Isabella Oliver, t-shirt H&M, slip-ons Zara (similar here), beanie COS (similar here), and bag Givenchy.
See more looks from Thefashionguitar for Isabella Oliver 
YOUR THOUGHTS
Highlighted