PENCILED IN
Posted on September 26th 2013 by THEFASHIONGUITAR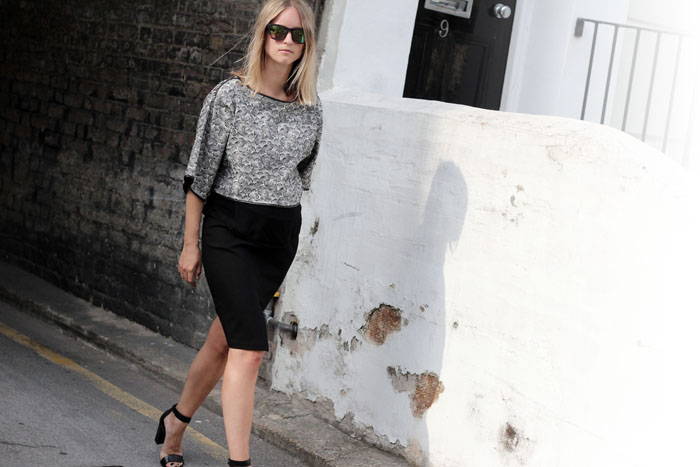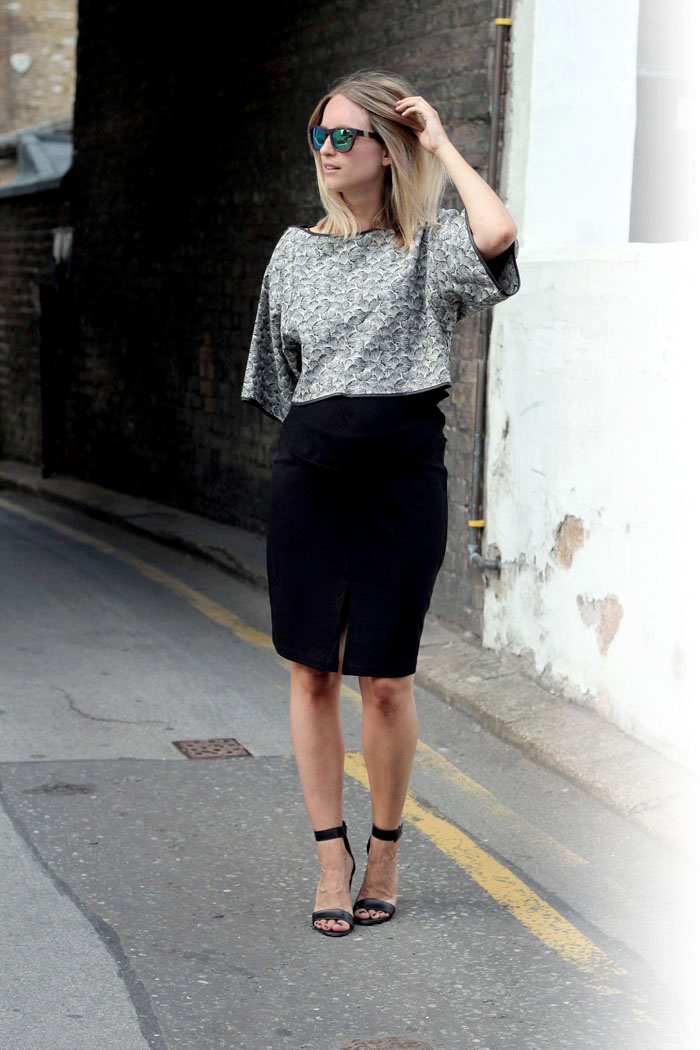 I think a pencil skirt, of course when it's made from a stretchy fabric, is one of the most comfortable and elegant pieces to wear when pregnant. Especially when transitioning from summer to autumn, when you still feel the need to have bare legs (hurray to the heat flashes), but don't want to get cold half-way the day.
The fitted and high-wasted fit of this pencil skirt makes my baby-bump visible in an amazingly feminine way, plus it makes it possible for me to wear a cropped top. Which is in fact a big plus for me, because I have been craving cropped tops all summer – and obviously I wasn't going to do that whilst half of my bump was peeking out. The high waste in combination with a thin top as a middle layer, made this crop-top work perfectly.
Anyway, I feel super feminine and sexy wearing this look, however, one thing that is kind of necessary when wearing a skirt like this – or in this way, with something boxy and cropped on top – is that you wear heels with it. If you don't, you better stick with a fitted top or jumper on top of the skirt to make sure you don't look top-heavy, if you know what I mean.
Another plus when it comes to wearing pencil skirts during pregnancy is that it translates very well into a post-natal wardrobe. Of course there might be a point where the slightly wider band around the waist is too big – yes there will be a point where you are back into your old shape – but trust me, after having your baby your bump is the last place where you want to have any pressure, for a very long time, so a skirt like this will definitely come in handy!
Skirt Isabella Oliver, top Zara, heels Tibi, and sunglasses Westward Leaning.
See more looks of Thefashionguitar for Isabella Oliver
YOUR THOUGHTS
Highlighted