BACK TO THE 60'S
Posted on September 25th 2013 by THEFASHIONGUITAR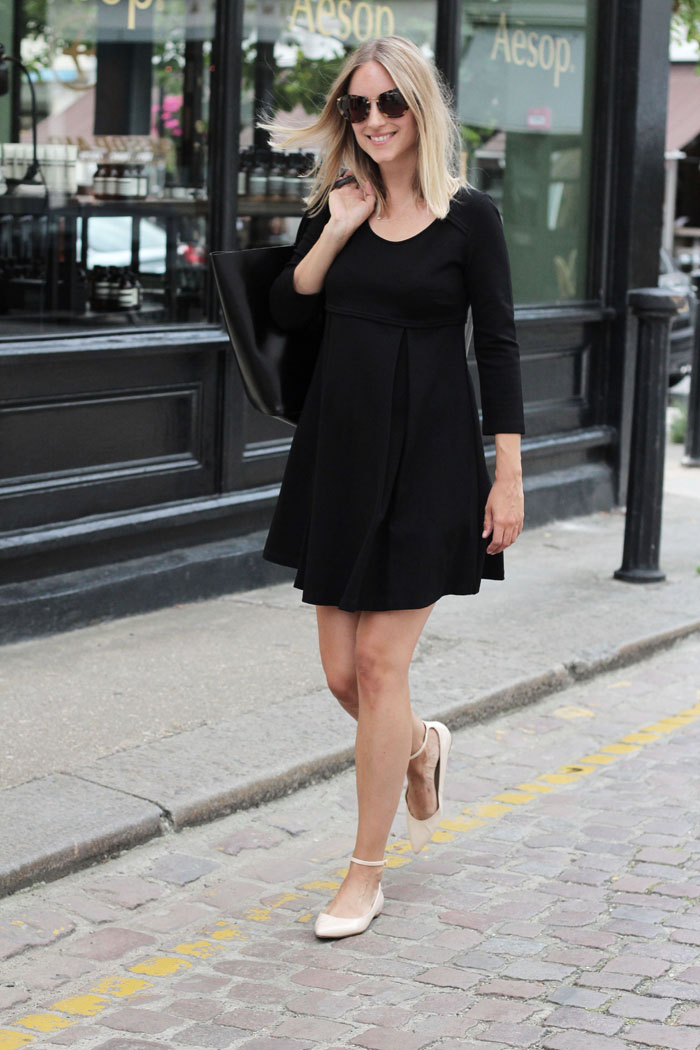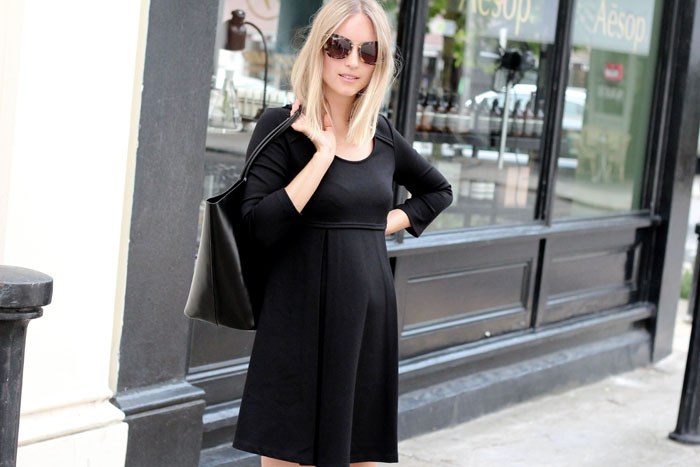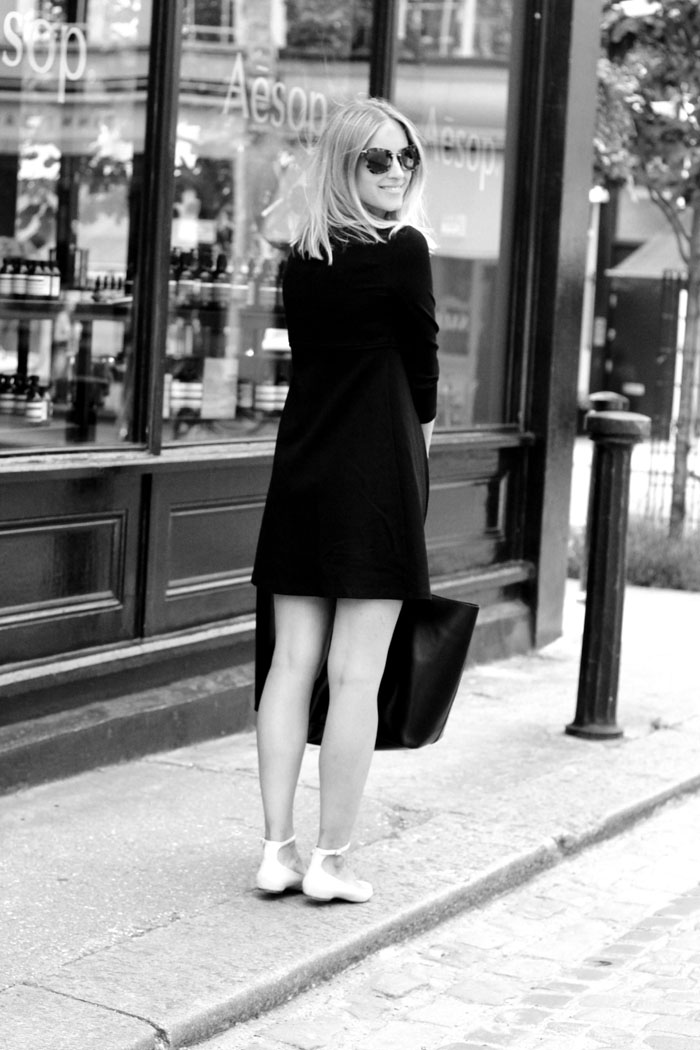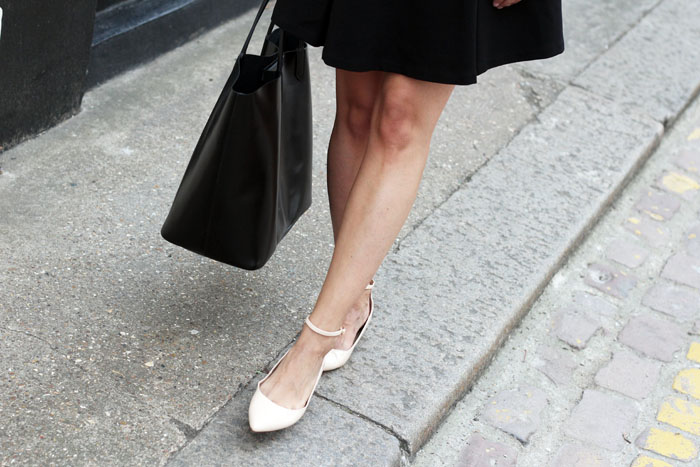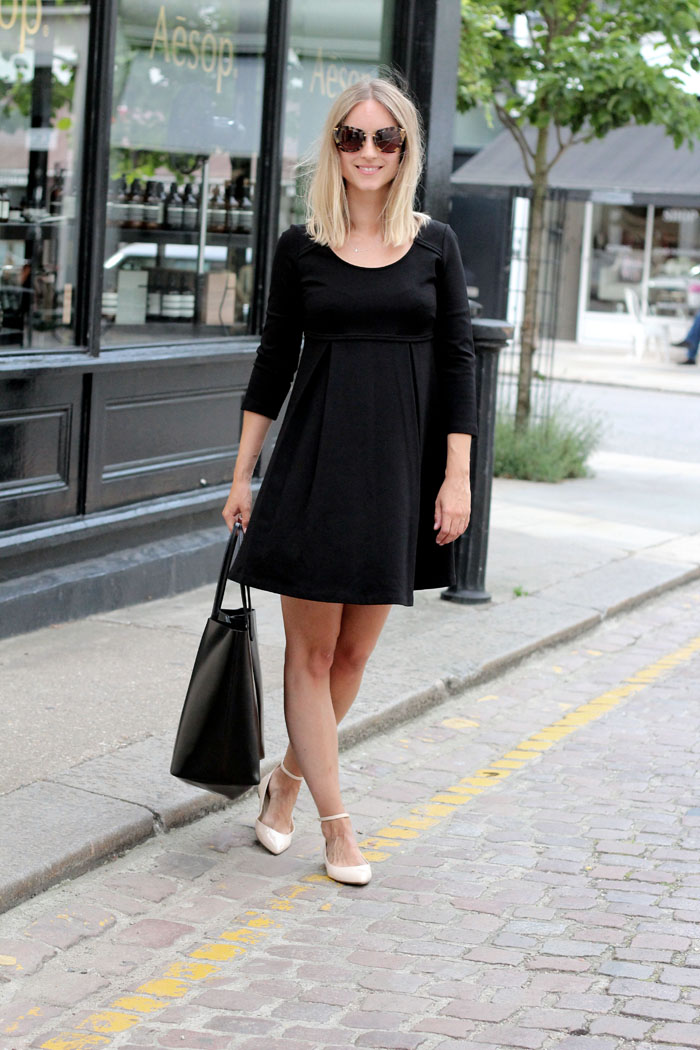 Ever since I saw the S/S13 Louise Vuitton show during Paris Fashion Week  last February, I knew I had to adept the 60s look in some way. I wasn't sure if it was going to be with a new super short bob with/without a fringe, big monochrome check patterns, or with something like a little black dresses. In any way it was going to be a challenge, because not only my body would change rapidly over the coming months of my pregnancy – back then you I was only 8 weeks pregnant – but also my face was going to get 'rounder'. Hence a very short bob wasn't going to be the answer to my 60s craving. The big monochrome check patterns (yellow/white or black/white) look appealing, but the thought of a big bump in a big check make me almost run to the toilet again…  Not the answer either. So I guess this dress gives me the 60s vibe I was looking for, plus it works very well with my baby-bump.
I've kept the 60s vibe even more alive by wearing this dress with nude flats, an absolute must-have for end of summer as well, and the cat-eye sunglasses. The oversized black bag makes sure that my look doesn't get too sweet, as that would not really go with my personal style. I mean, you don't see me wearing dresses very often, nor flats or any other kind of nude shoes, so I had to keep it close to me by adding something edgy.
I think this dress is going to transfer perfectly into my post-natal wardrobe, because even though it is originally designed as a maternity dress, the design is that good that when you are not having a huge bump, the fit is still good. Of course it will, at that point, all depend on what I have in mind regarding trends, but the fit won't keep me away from wearing it!
Isabella Oliver dress, Miu Miu sunglasses, Zara flats (similar here), and Givenchy bag.
YOUR THOUGHTS
Highlighted