ANOTHER PERSONAL FAVOURITE
Posted on September 7th 2013 by THEFASHIONGUITAR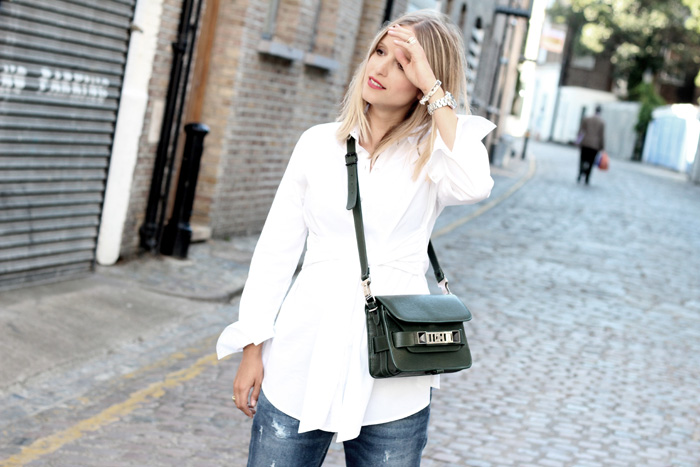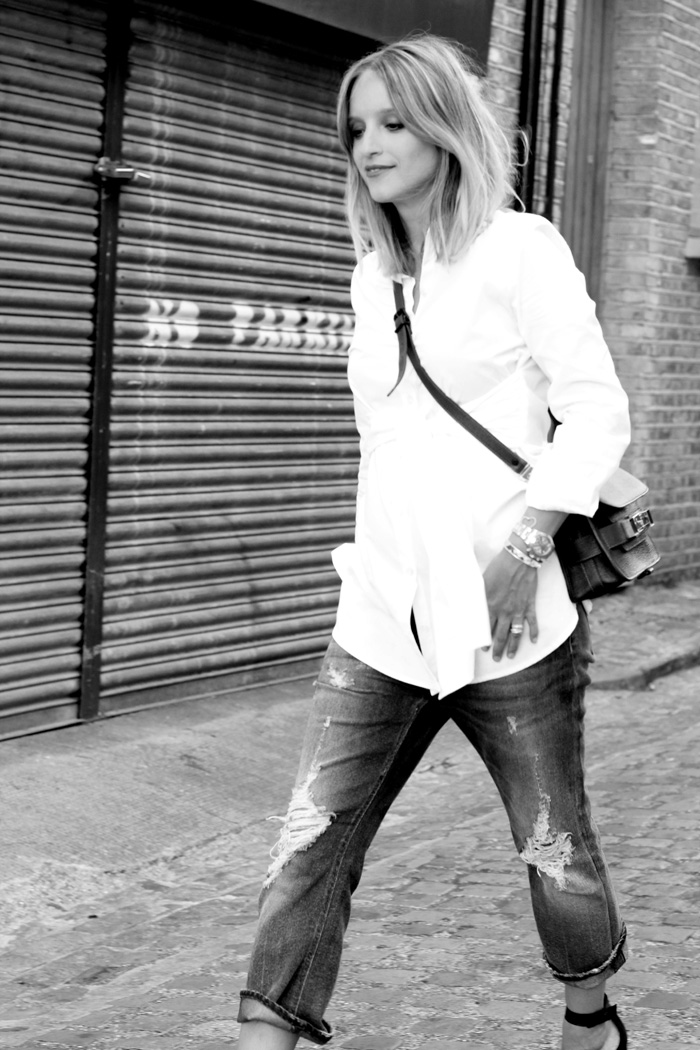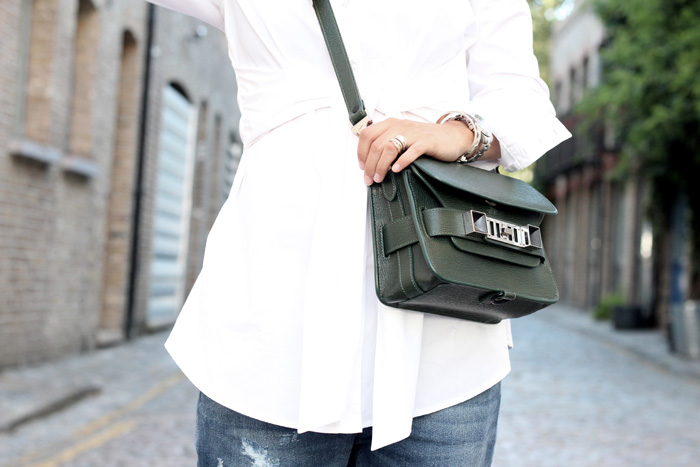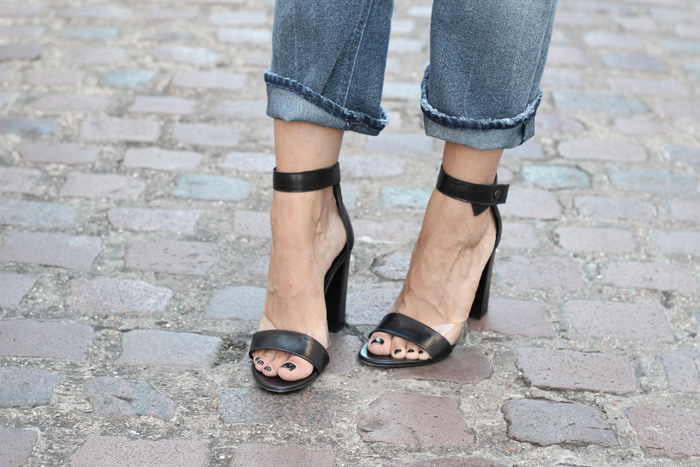 I've been talking about favourites a lot recently, and there is yet another one I'd like to add to this list: the jeans-white shirt-heels-combination. Of course the latter (the big 'heels while being pregnant issue') are, as said many times before, not always an option at this point, especially not when you have to walk a lot. I personally cannot at all walk longer than 30 minutes on heels, or I will have to regret it the rest of the day. Really regret it. Hence I make sure to always have a pair of flats in my bag (or someone else's bag). I guess you do that too (even when not being pregnant).
But anyway, a white shirt, which I normally wear in a masculine fit (wide and a bit oversized), is perfect when being pregnant, but only if a little detail is added to the waist, like a waistband. This makes is much more flattering than wearing a masculine oversized version, plus, it stays in place all day, and is very comfortable. However, when there is a detail added to the waist, I tend to find it looking a bit dull, which gives me the urge to edge it up. The destroyed details of the jeans and the chunky heel did this for me. If you like to wear this white shirt in the more elegant way, you can decide to wear a skinny jeans with it, without the ripped details, and a more feminine heels. Both will do a great job making you look stunning, being pregnant or not.
White shirt Isabella Oliver, jeans Acne (on sale!), heels Tibi, bag Proenza Schouler.
See more looks from Thefashionguitar for Isabella Oliver
YOUR THOUGHTS
Highlighted