THE SHIRT DRESS
Posted on August 22nd 2013 by THEFASHIONGUITAR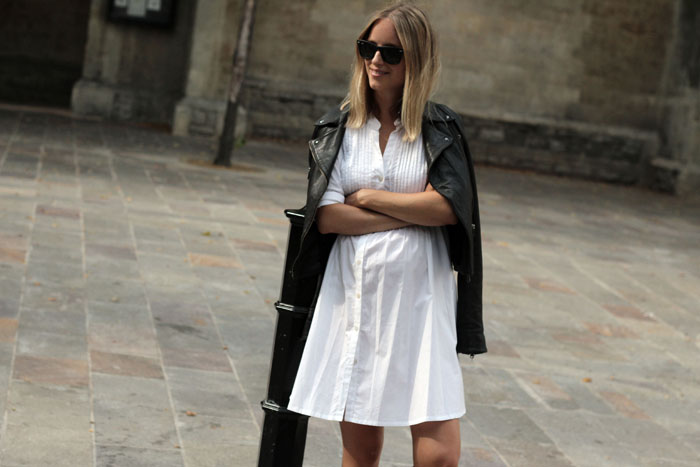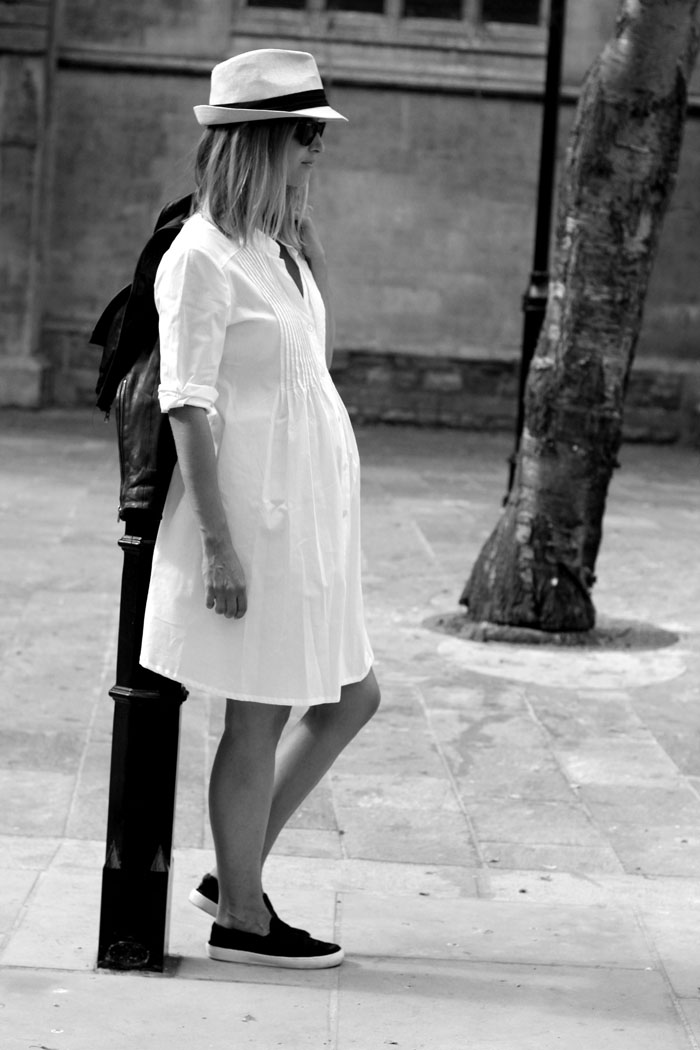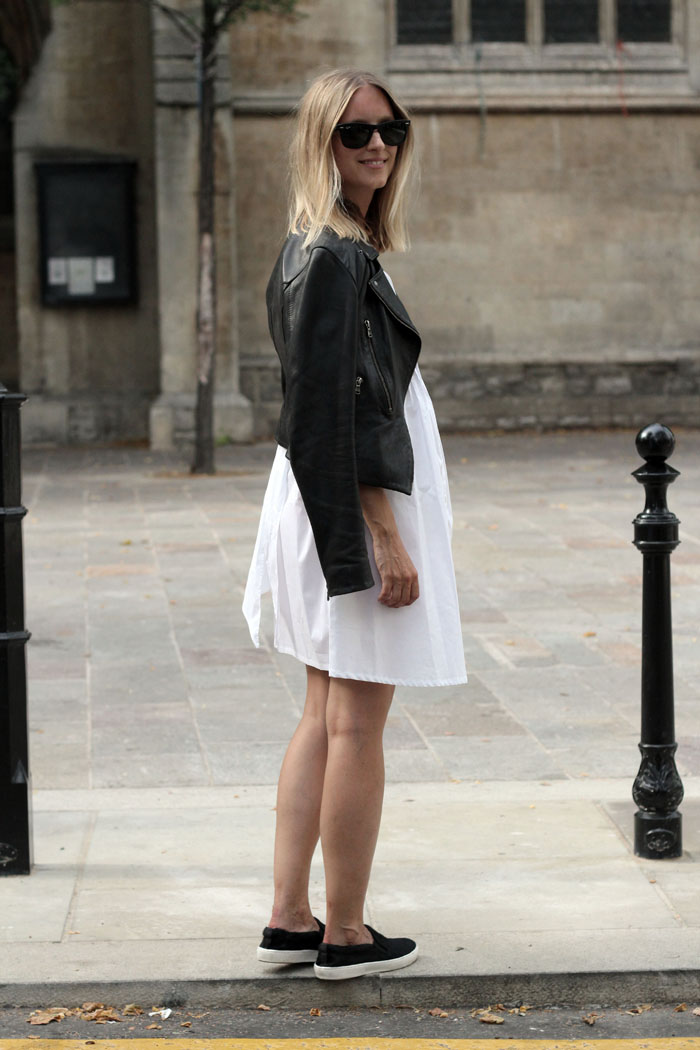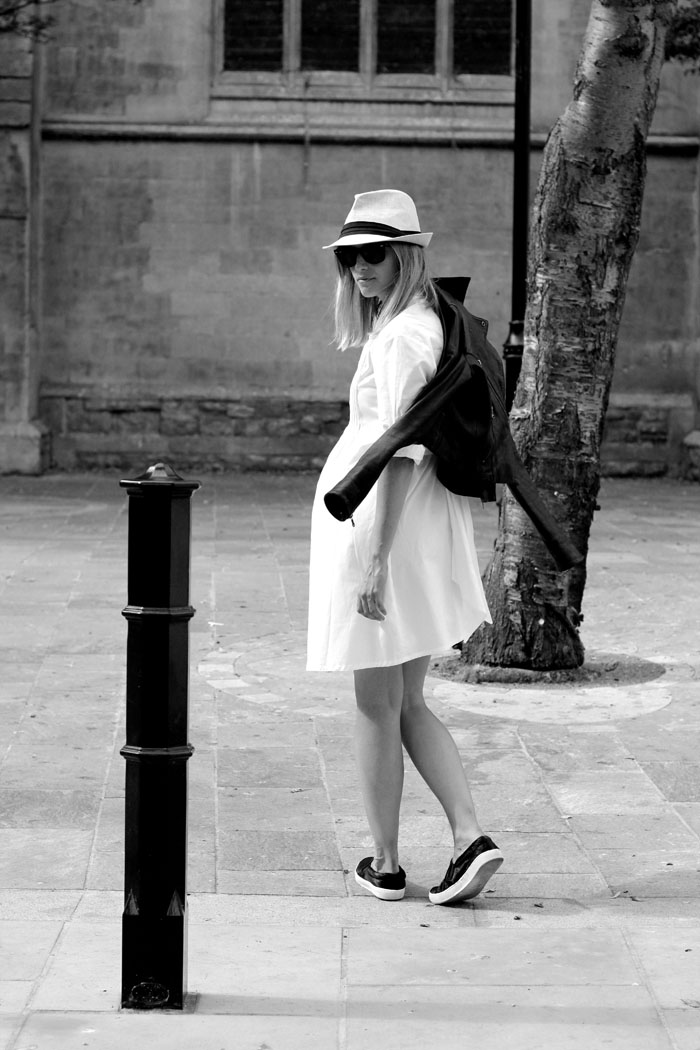 The white shirt-dress: One of those wardrobe staples, a piece that can be worn by every women, no matter what size or shape, even when being pregnant. I bet you have one in your wardrobe too, haven't you? Yet I never thought I would ever get one that has a focus on the waste. Why? Simply because I generally feel more appealed towards straight designs when it comes to shirt-dresses. You know, one of those that look like you have picked your boyfriend's/husband's/toy boy's shirt in the morning. Anyway, now I have a baby-bump to deal with, I have to be more realistic towards straight designs… Not that I can't wear straight shirt-dresses anymore now I am bumping, but they make me easily look very colossal (especially because I am not very tall, and not wearing heels often anymore) which is not that flattering.
So I gave the white shirt-dress with waste-strap a try, and to be honest, I haven't had any regrets so far! Of course it comes down to how you style it. When you are more the feminine type of woman, you will maybe wear this with an elegant sling-back and a cute nude jacket. But when you are like me, and always looking for the combination of beautiful & edgy, you might want to go as I did, for a biker jacket and black slip-ons. Slip-ons are hot these days anyway, and a biker jacket is yet another of those wardrobe staples.
Isabella Oliver shirt-dress, Pauw biker jacket (similar here), Zara slip-ons (similar here and here), and Ray-Ban Wayfarer sunglasses.
See more looks from Thefashionguitar for Isabella Oliver 
YOUR THOUGHTS
Highlighted