MAXI-DRESSING IT IS
Posted on August 27th 2013 by THEFASHIONGUITAR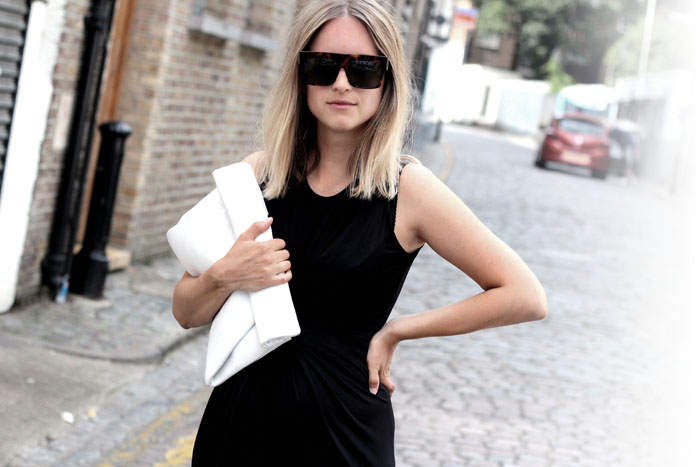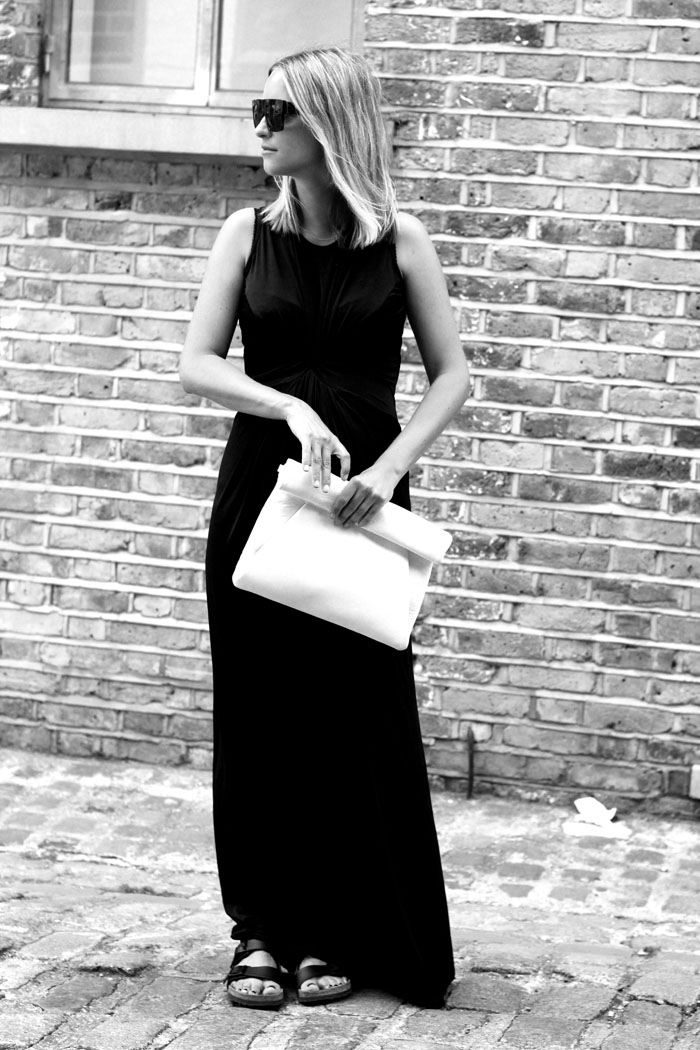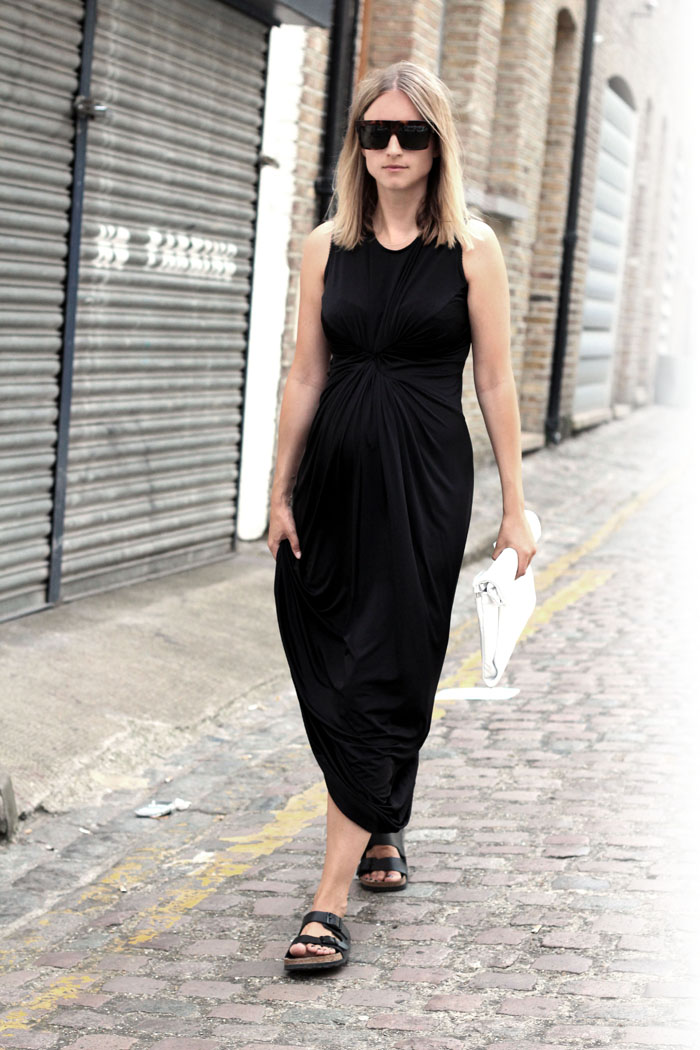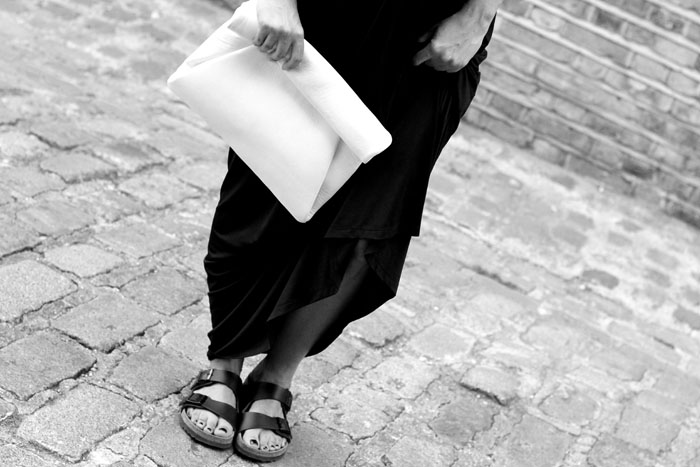 Hi guys! I've spent my weekend in the British Countryside and promised my men I wouldn't work… Hence you had to wait a little longer than usual for a new post. Hope you forgive me… Back to business now. Back with a new look!
I get my inspiration mostly from looking at latest collections of my favourite designers, even now when I am pregnant. Obviously adapting the looks I love is a bit more challenging, but that is what I do these days. Plus, the challenge is pretty nice for a change. So when I had to style this maxi-dress from Isabella Oliver's latest collection, I was immediately thinking of Celine S/S13. The floaty and shiny fabric, the feminine lines, and the length made me go all the way "mixing uber-feminine with not-at-all-elegant-shoes" (you designer-addicts know exactly what I mean by that), and so this look was born.
Of course wearing ugly sandals with such an elegant dress come as a shock to some of you, and I am pretty sure most of you would never think of adapting this, but please let me explain the idea behind it… Never before was it that much accepted to wear "maternity-friendly" shoes in a very feminine look. Never before Phoebe Philo introduced us to silk dresses in combination with (furry) Birkenstock-ish sandals we thought about this way of styling. So a can full of grumpy worms was opened when the first catwalk images appeared. I think I was pretty much against it myself when I first saw those. However, when I starting thinking about the 'theory' behind this collection (yes designers really do have a story in their mind when designing a collection): ultra-feminine mixed with uber-uncharming, I knew this was going to be big, the hottest and most loved story in town in fact. And I was right. Many many women have adopted this way of dressing, and I bet they are so mega happy that they can finally wear those in-house-where-nobody-can-see-me-shoes out of the house, whilst not looking like the next butcher's wife. Of course if comes all down to the way you style them, but when you make sure you wear sandals like that with a beautiful maxi-dress like this one, you will get away with it. Very much actually.
Isabella Oliver dress, Zara bag (similar here), Birkenstock sandals, and Celine sunglasses.
See more looks from Thefashionguitar for Isabella Oliver
YOUR THOUGHTS
Highlighted