TIE-DYE JEANS
Posted on November 28th 2011 by THEFASHIONGUITAR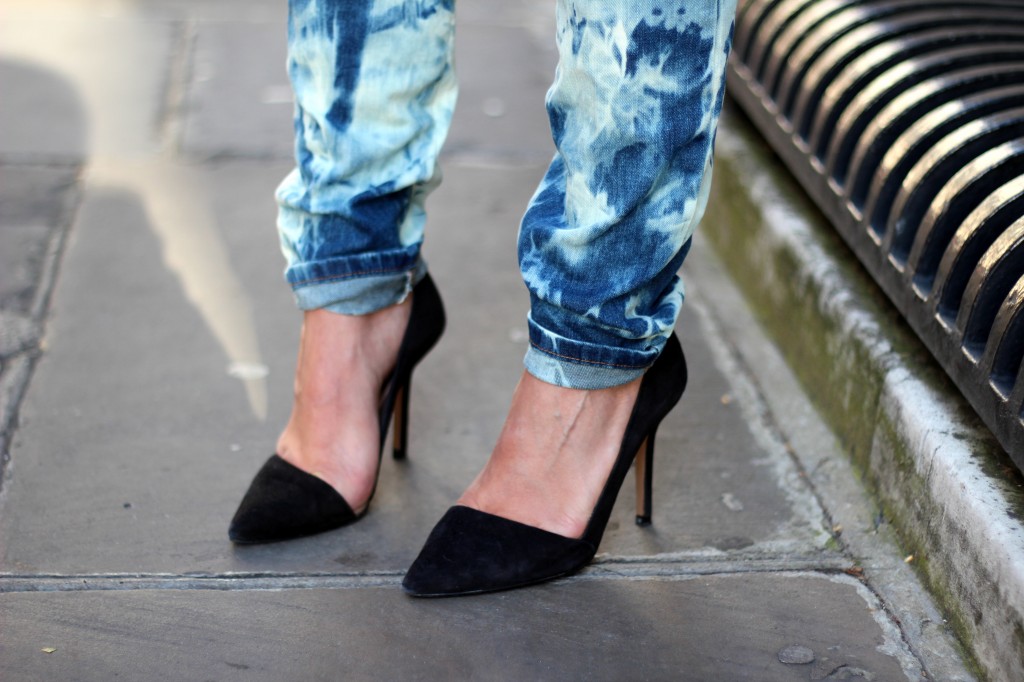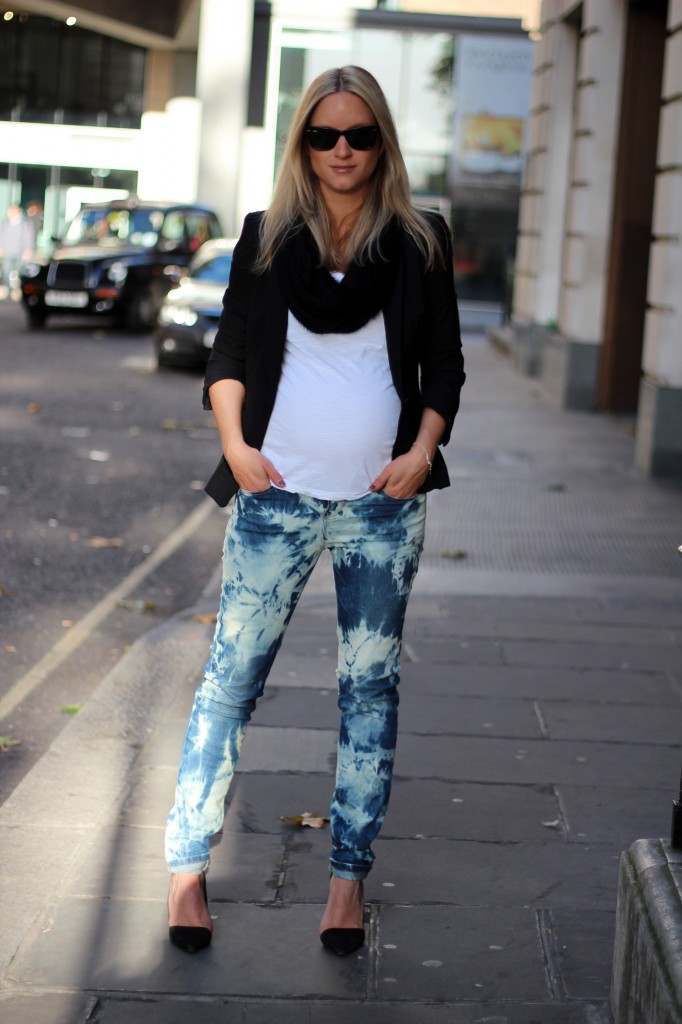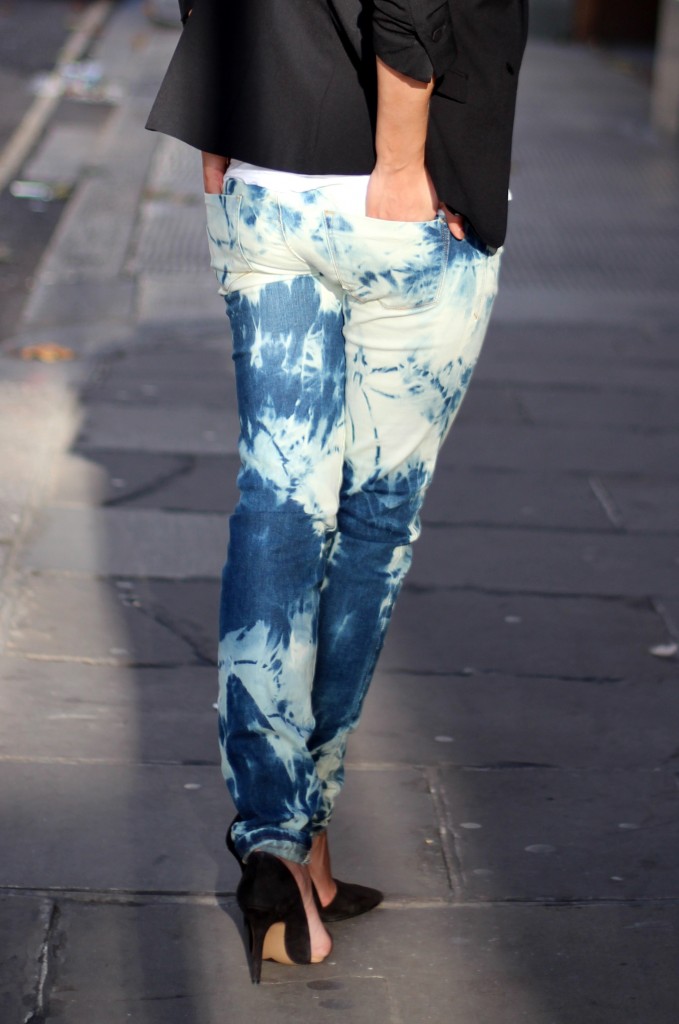 Last week I did an Isabel Marant S/S12 jeans DIY (see HERE), and now I can finally show you the 'real-life' view! I love how the dyeing totally pimps a simple jeans, and think of how easy it is to do! We've all done it before (reading your comments on the DIY post), so I would say, go for it again!
Today's I've created a more fall look, wearing the jeans with my (new) tuxedo blazer, but I can't wait till I can pair it up with a sporty Isabel Marant shirt, and some strappy heels… XO
Want to know who won the Anecdote sweater? See it on my Facebook page NOW!
Jacket: Zara
Jeans: Zara + DIY
Heels: Zara
T-shirt: H&M
Wayfarer: Ray-Ban
Bracelet: Betty Bogaers
YOUR THOUGHTS
Highlighted