BLACK CHIFFON MIDI SKIRT
Posted on April 4th 2011 by THEFASHIONGUITAR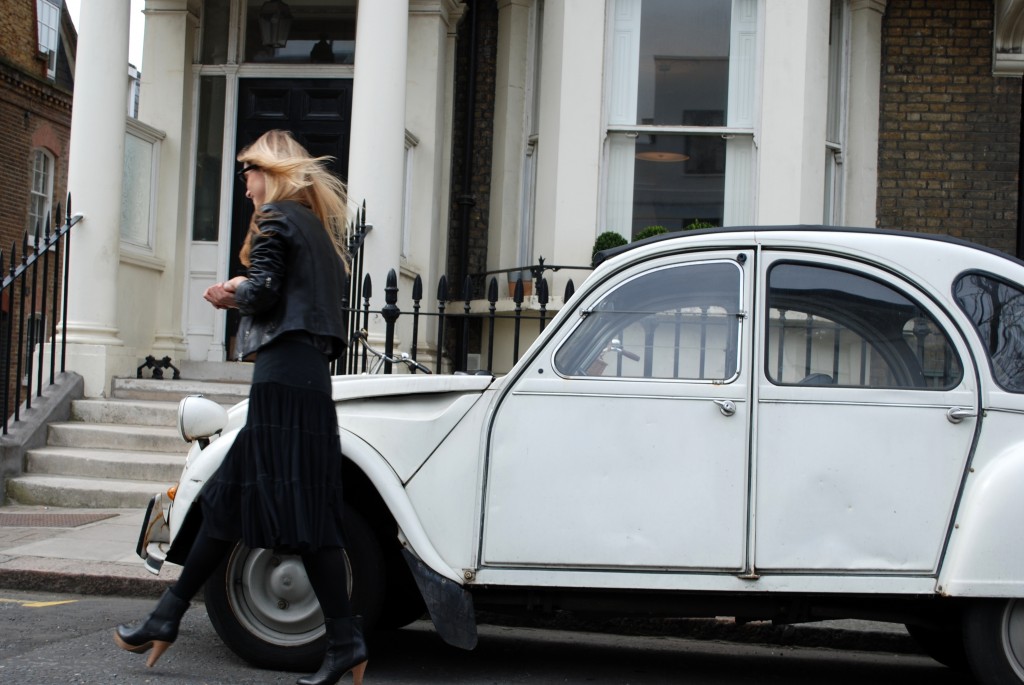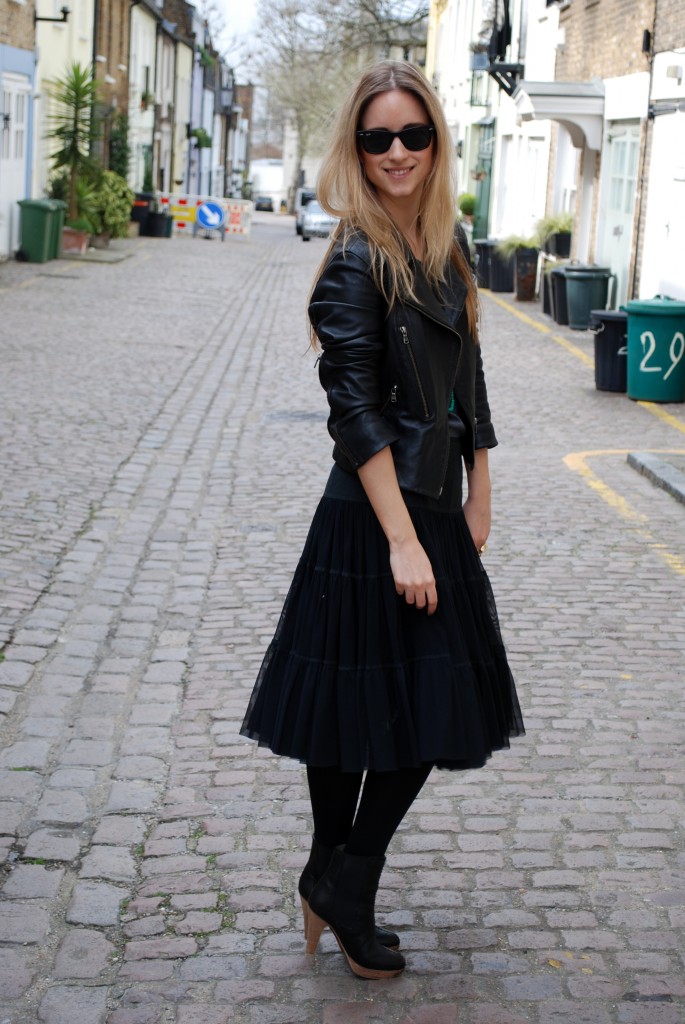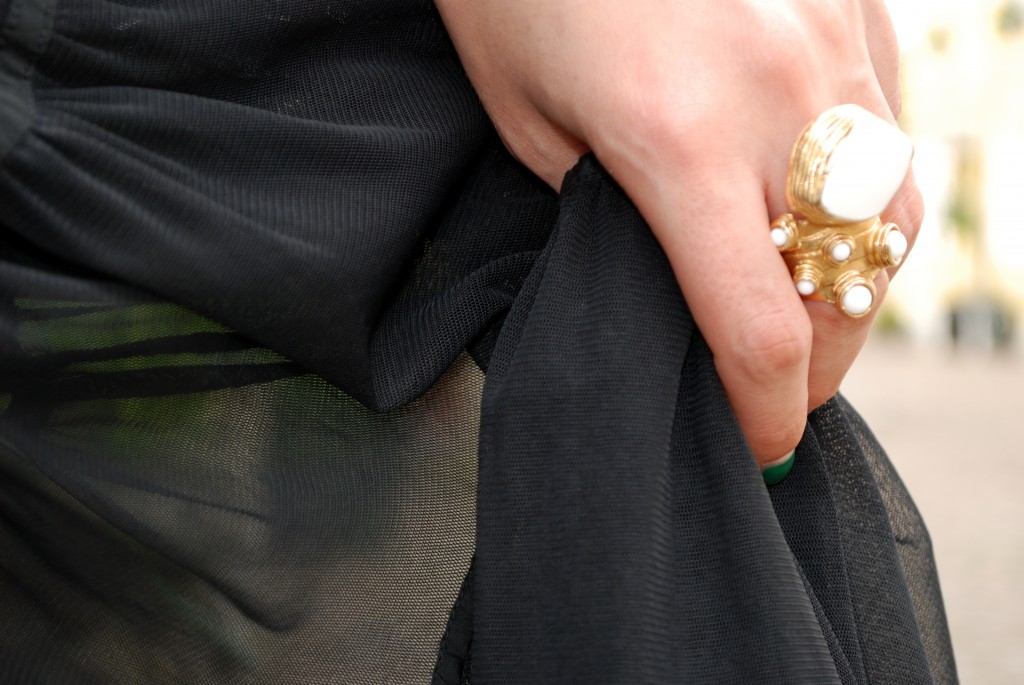 I've done this shoot for one of my dear friends in London, as an inspiration on how to wear this particular skirt.
I absolutely love the skirt, and its length and fabric are super hot at the moment. However, you just have to make it a bit rock-chique in order to not make it look boring (which happens unfortunately quite often with midi-skirts). I hope you like the look, even though it's very black for spring. The white, green, and turquoise  brighten it a little up I think.
Sunglasses: Ray-Ban Wayfarer / T-shirt: H&M / Leather jacket: Pauw / Chiffon midi-skirt: Pauw / Ankle boots: Zara / Art ring: YSL / Nail polish: Jade is the new Black from O.P.I / Necklace: Local market South-Africa.
YOUR THOUGHTS
Highlighted