THE MOST COLORFUL WINTER KNITS
Posted on December 19th 2017 by THEFASHIONGUITAR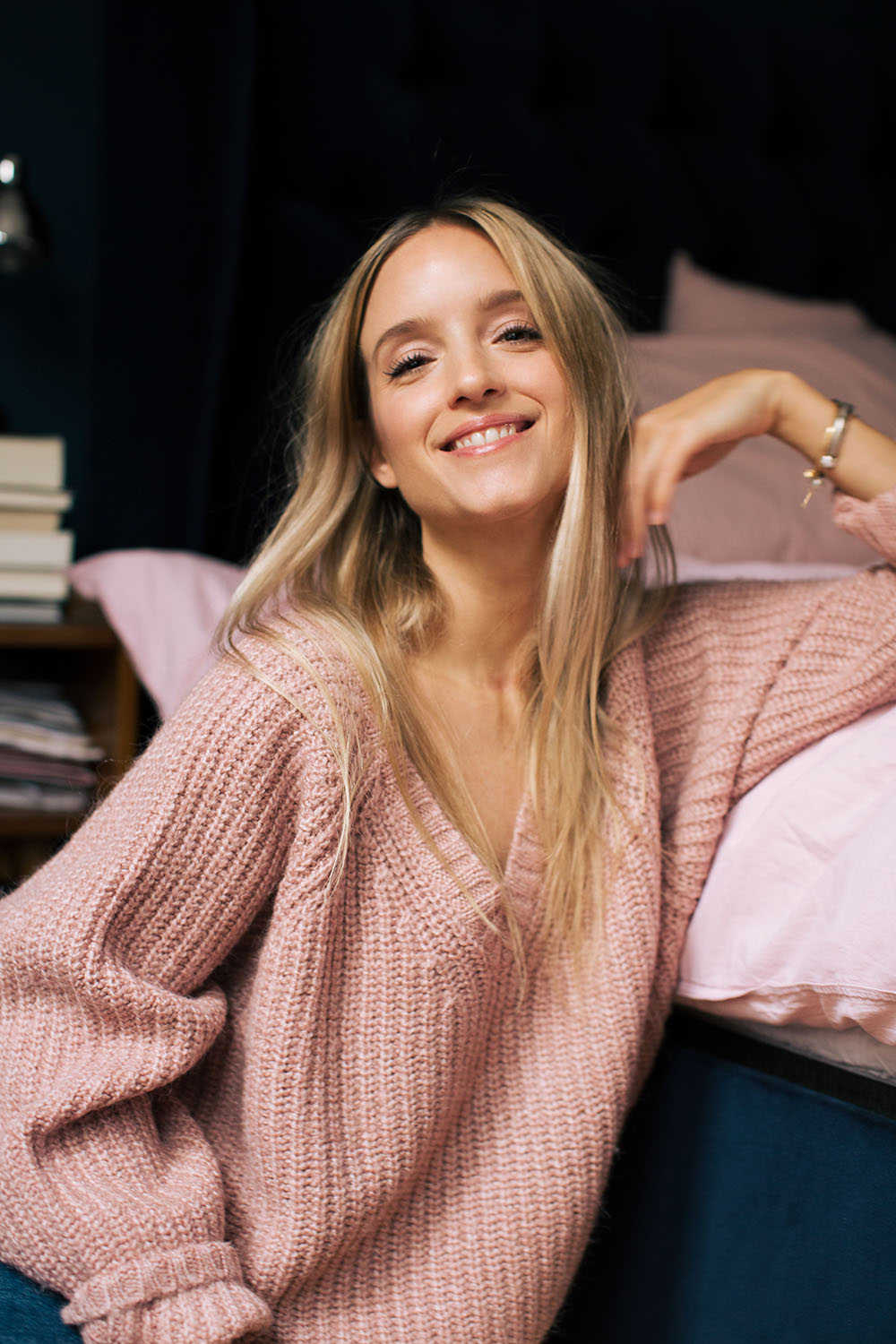 Winter is here, there's no denying anymore… First snow fell, and our snow boots are on stand-by, because in New York winters, you never know when the next snow-storm hits… I personally love this time of year, but I also feel that it's harder to get dressed. I mean, not really as it's all about jeans and knits, but more in the sense that it feels all a little less exciting. So I looked, and found, the key in keeping up your game when dressing on cold winter days!
I'm sure that while scrolling through these images, you get a feel of where I'm going with this… and you are SO right; because the key is color! My motto in winter "the more color, the better!". And I obviously don't mean that you have to go outside looking like you've just been dipped in rainbow sprinkles – although, that might be amazing, too – but that you have to make sure you find the right colored knitwear to keep your winter-wardrobe exciting! It will lift you spirit, even on the darkest of winter days. I promise!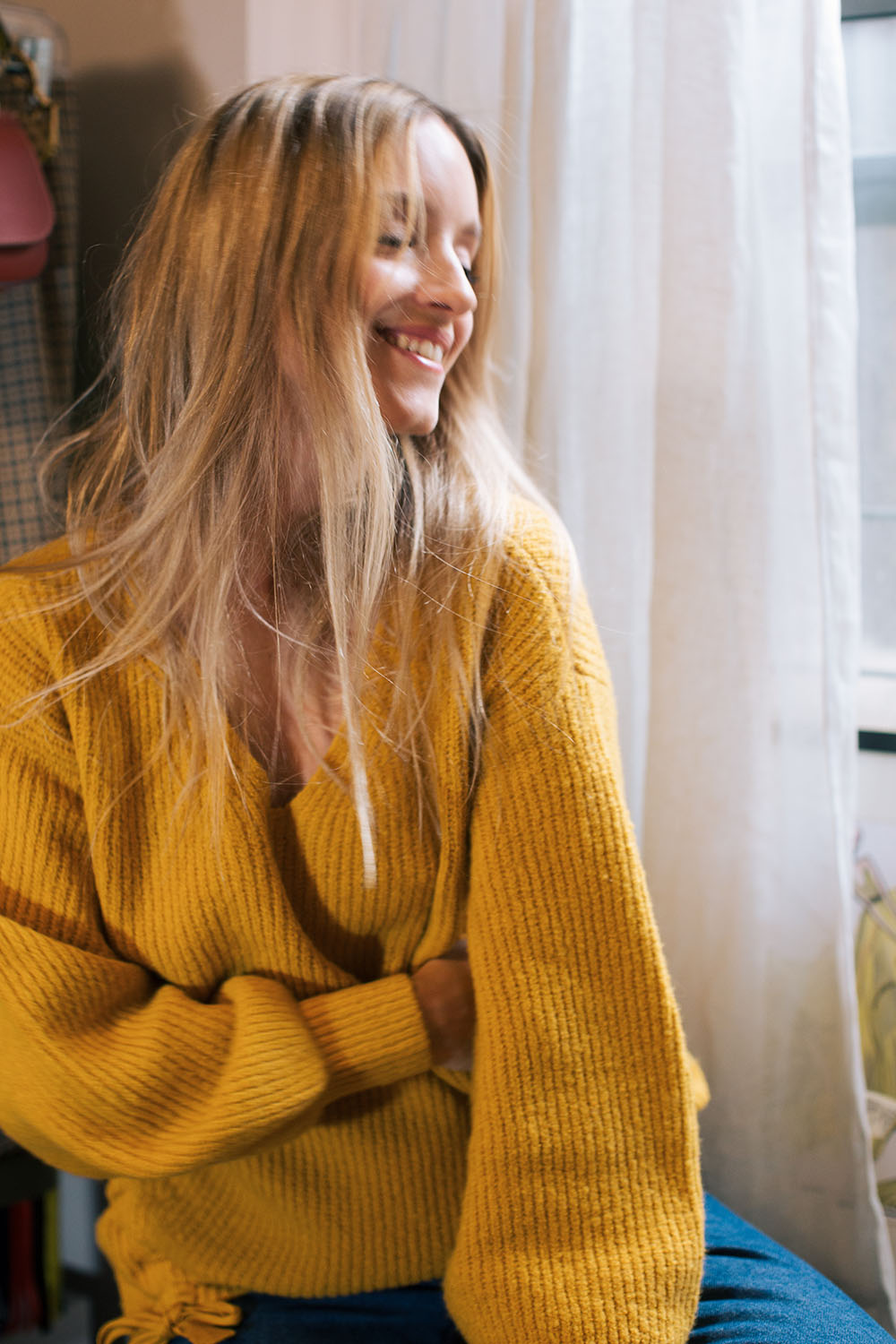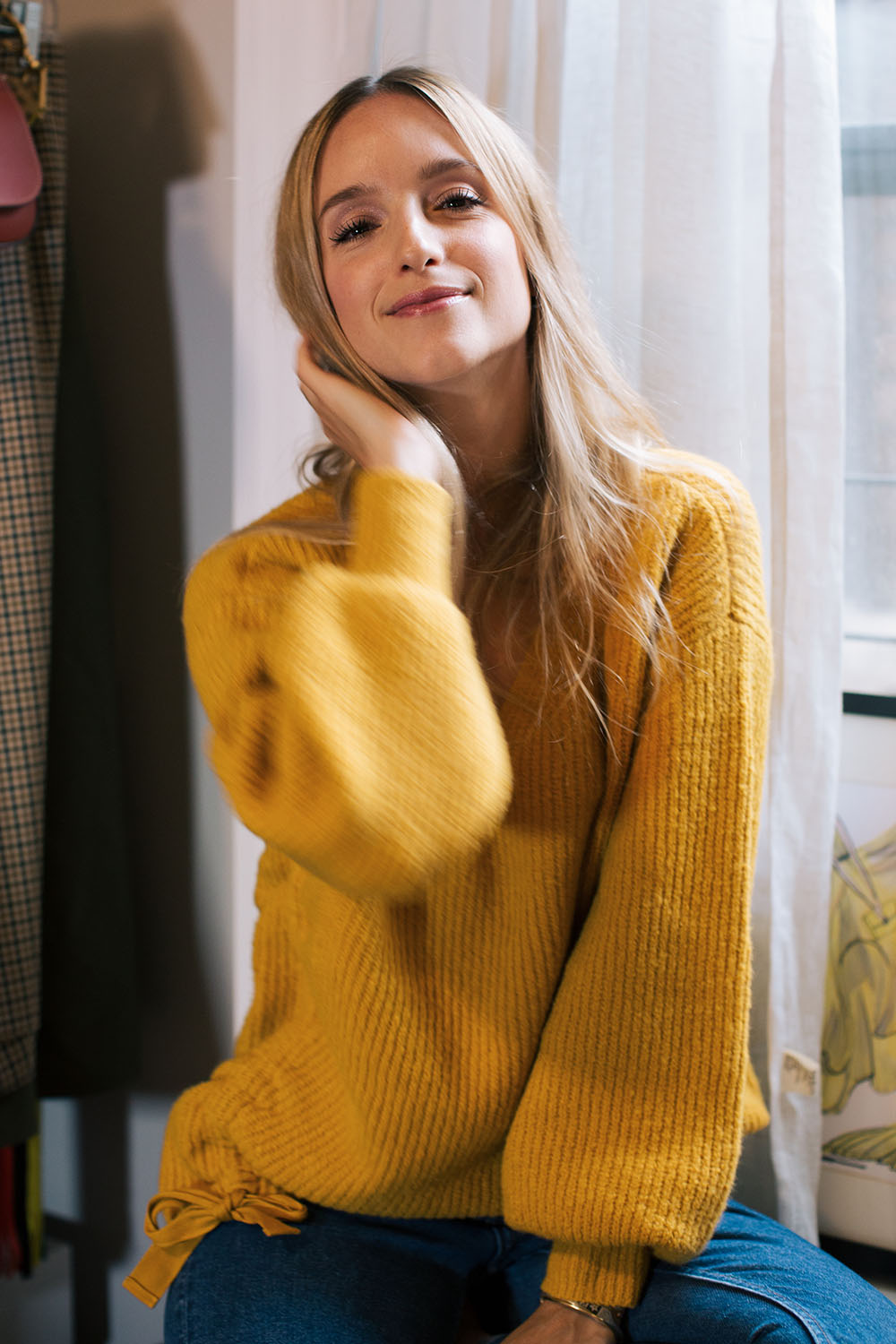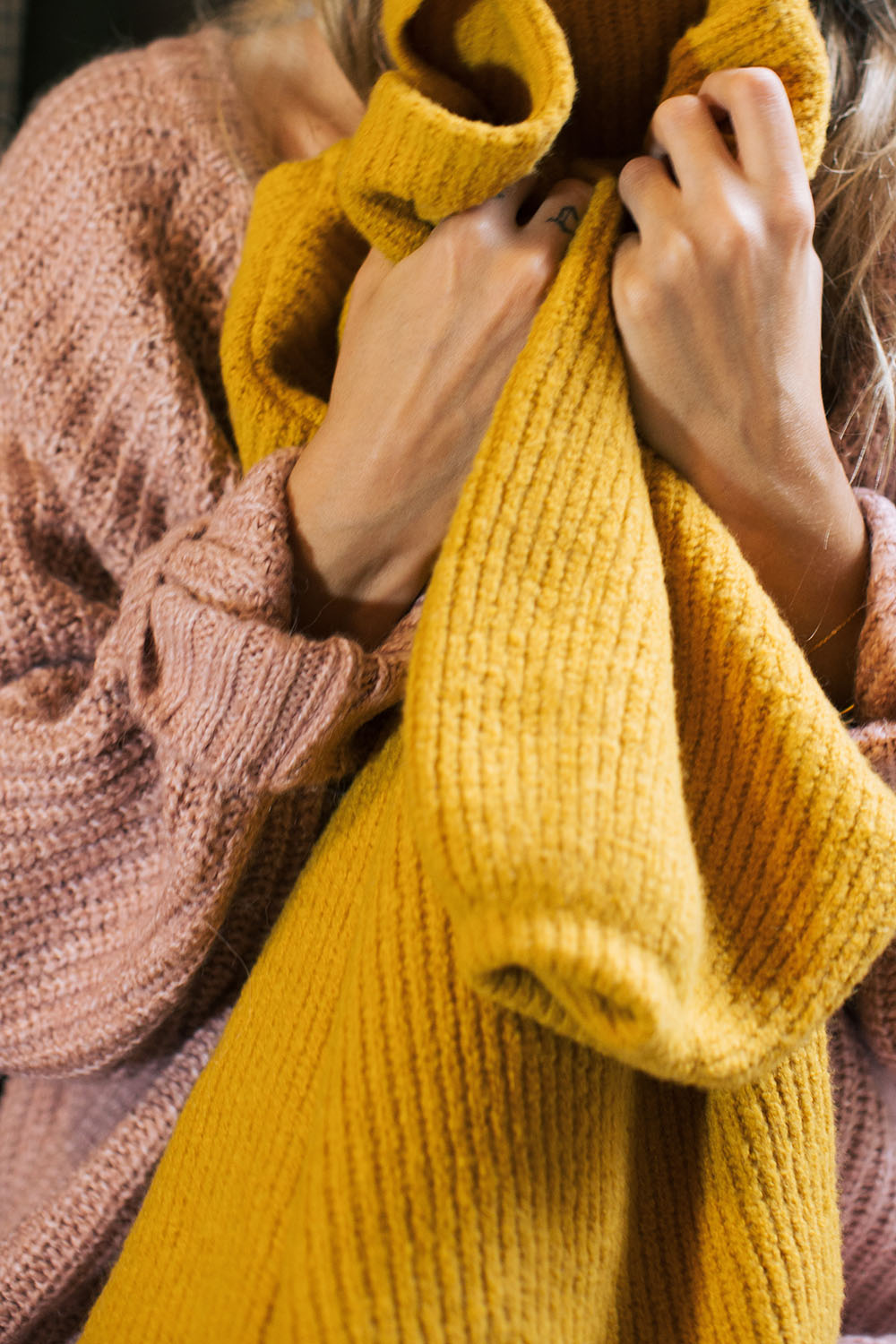 I've learned over the past years that embracing more color in my wardrobe is a good thing. It's actually been a huge improvement. I prefer an orange-red, over a fuchsia, and a slightly darker apple green – if that makes sense – make me happier than a forest green, but overall, most of the colors I got introduced over the past years, truly did so much for me, my mood, my skin-tone, my hair color. It's just an uplifting thing as a whole.
So this Holiday season – in which we decided to stay in New York, and not travel anywhere before Paris Haute Couture calls again – I treated myself with some of the best knits from Lou & Grey, in my all-time favorite colors: Red, mustard, and blush!
They basically go with any pair of pants and jeans I have in my wardrobe. They layer amazingly under my winter coats, which are in fact mostly black or gray, and most importantly, they don't just keep me warm, they "bring out warmth in me".
Okay, okay, I still need my bronze powder, and a little blush in the morning does wonders too, but I feel it helps so much in brighting up those gloomy winter days.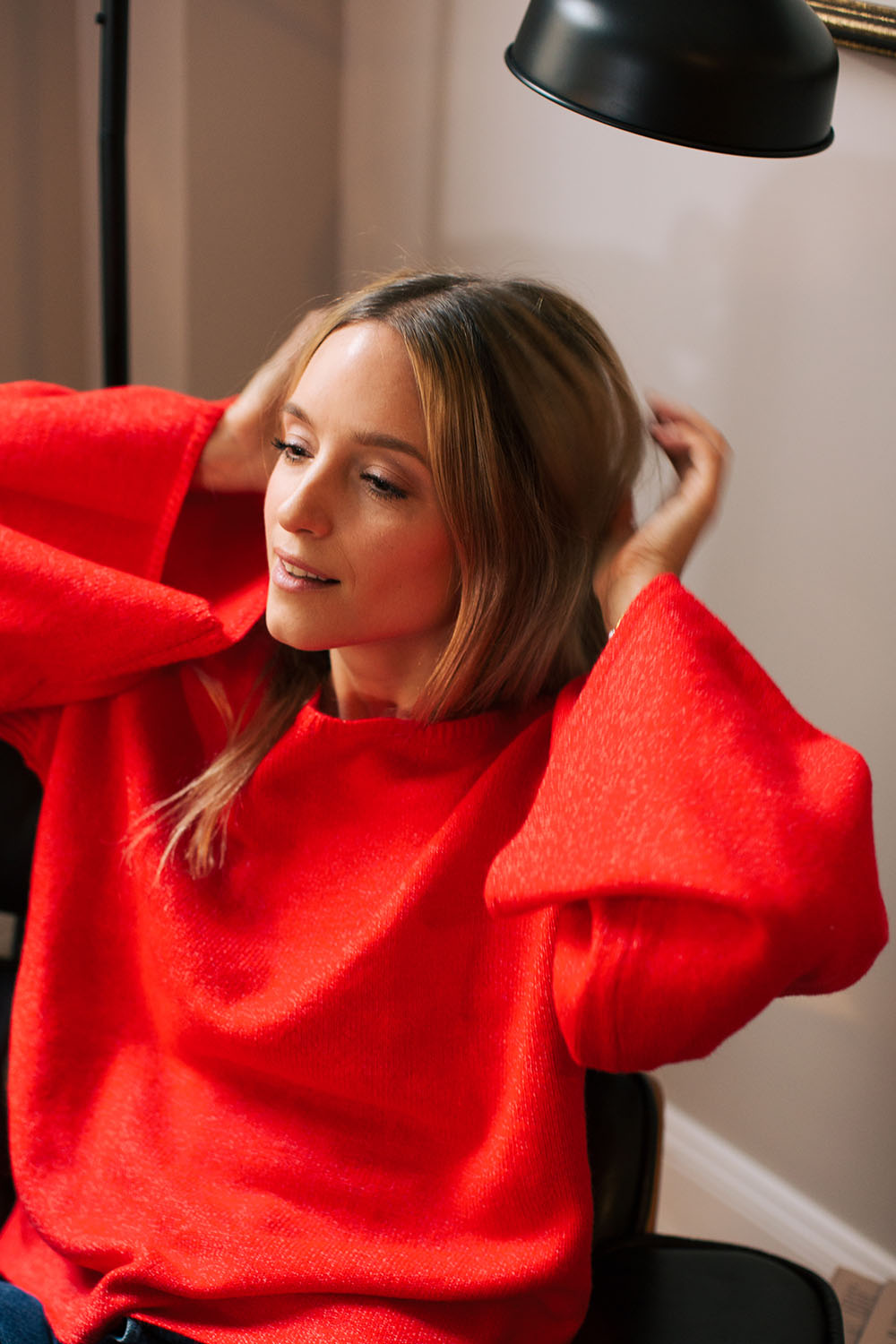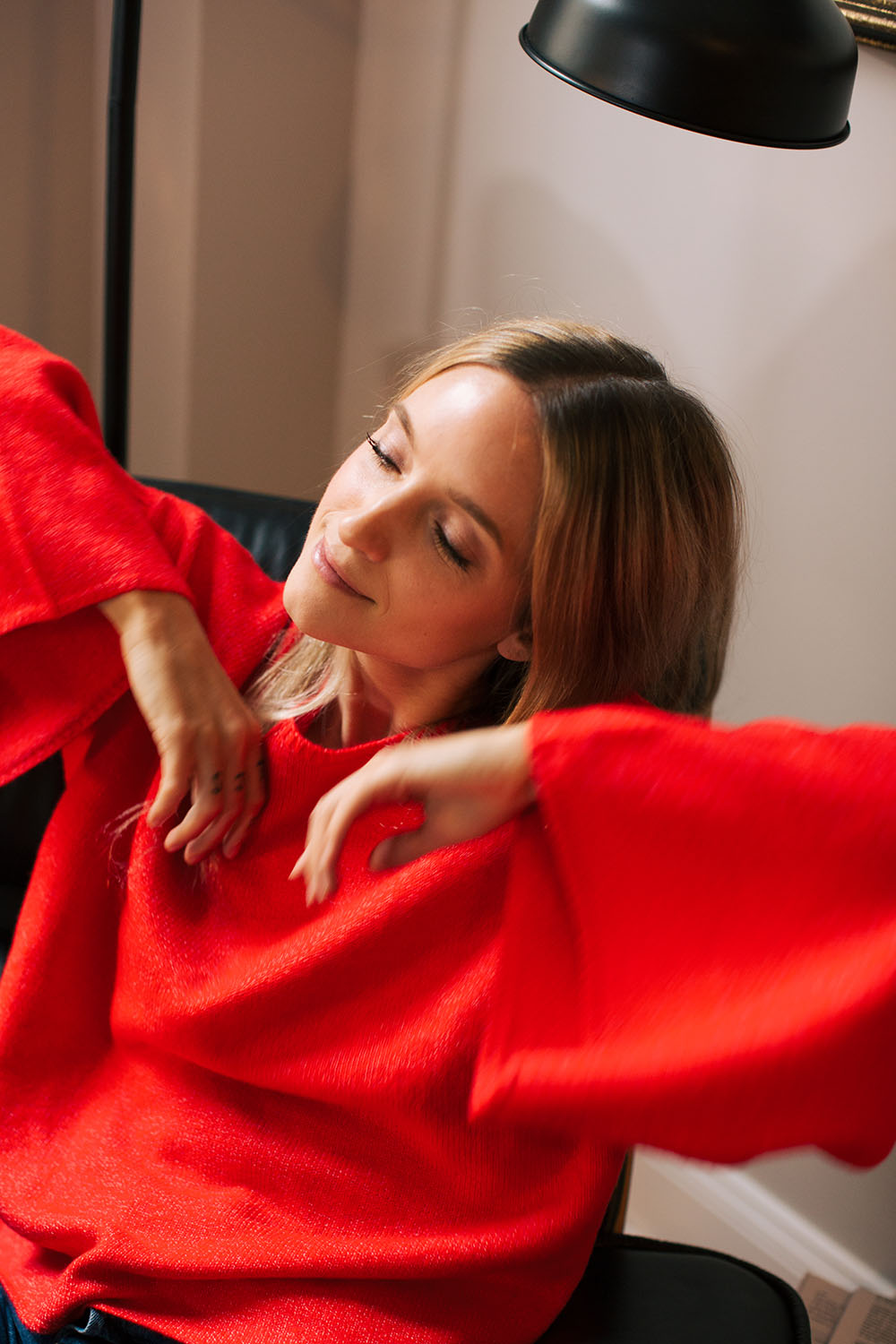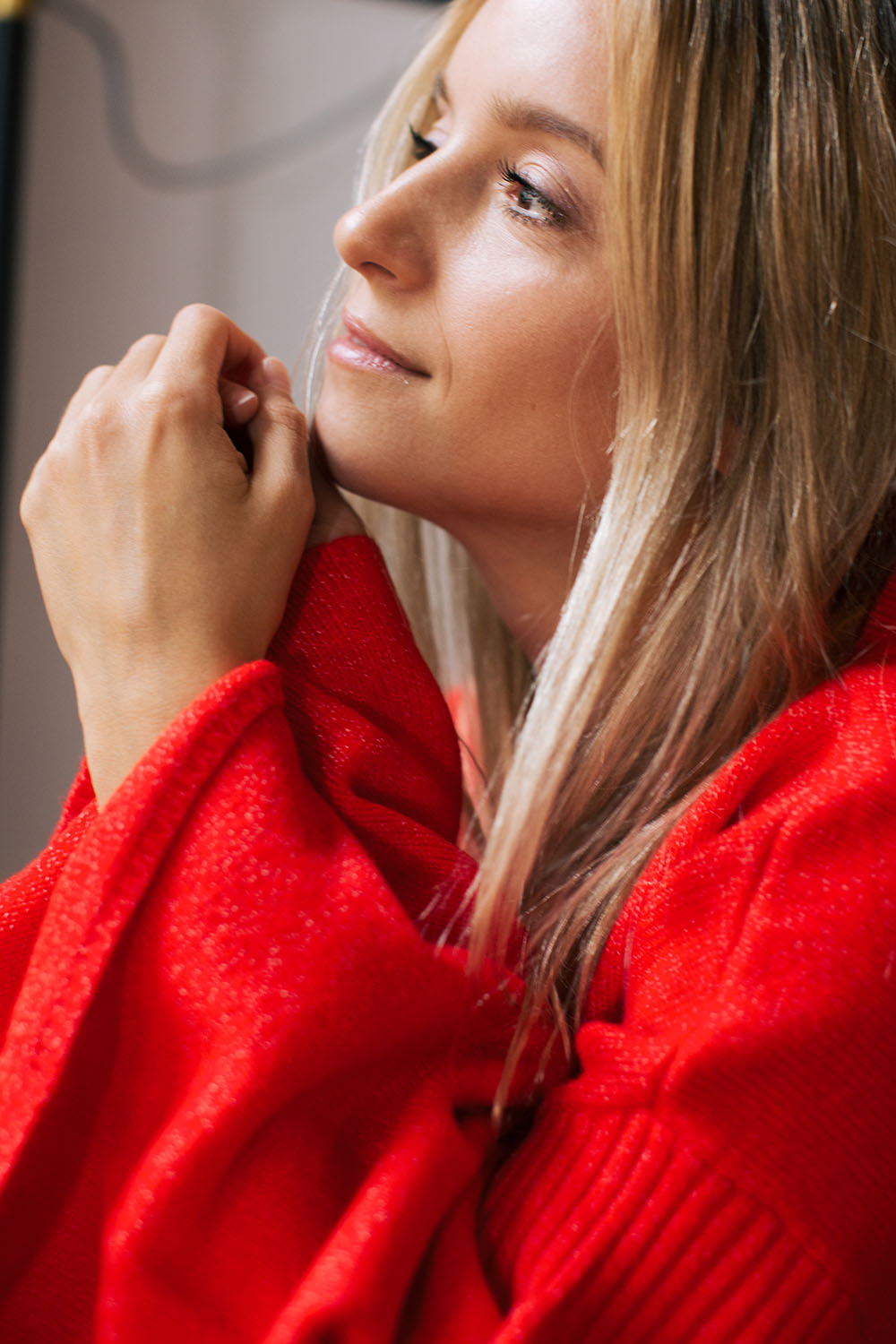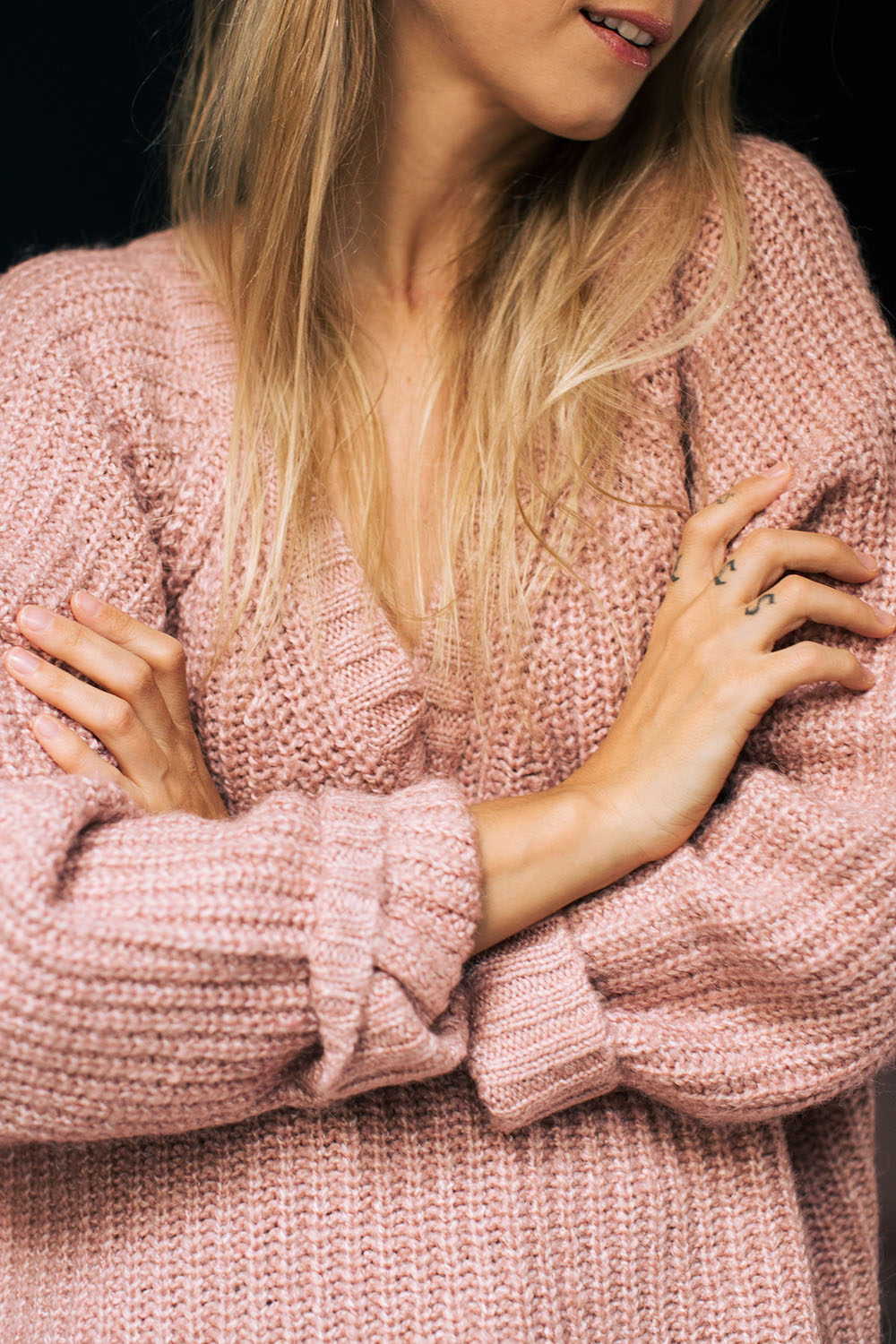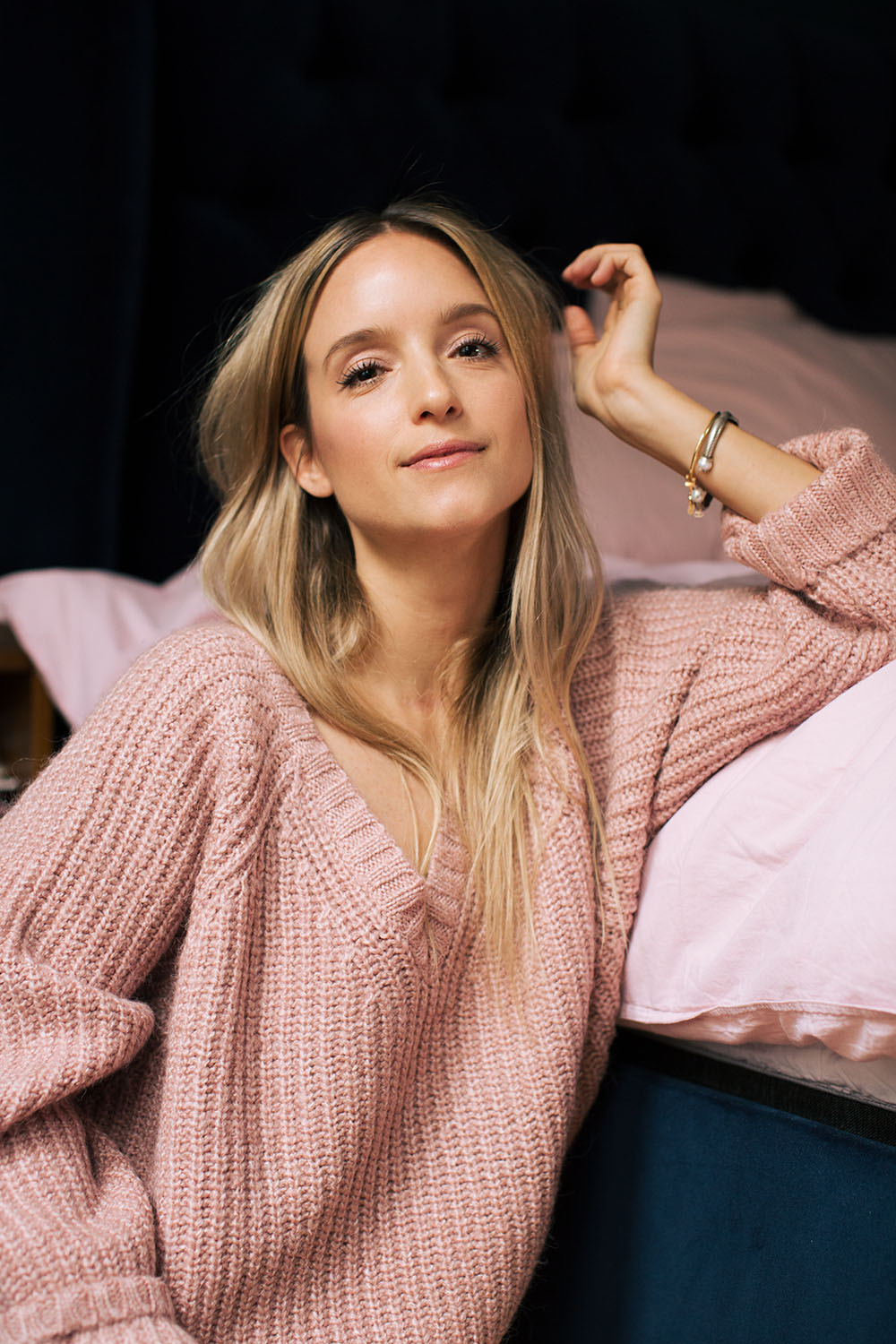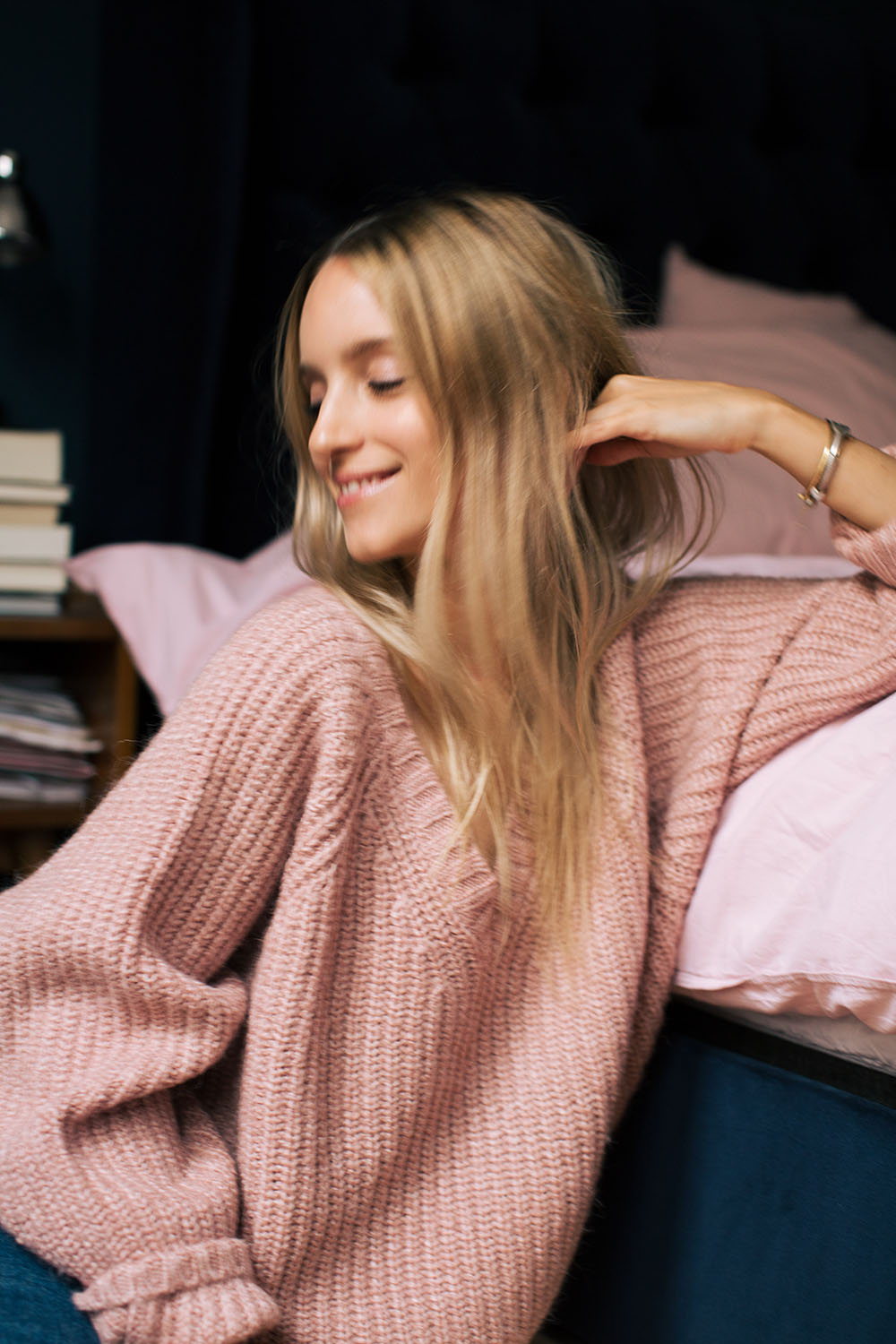 Lou & Grey knit in mustard, blush, and red.
Photos by Sabrina Meijer
YOUR THOUGHTS