HOW TO CHANNEL THE 70S THIS SUMMER?
Posted on July 24th 2017 by THEFASHIONGUITAR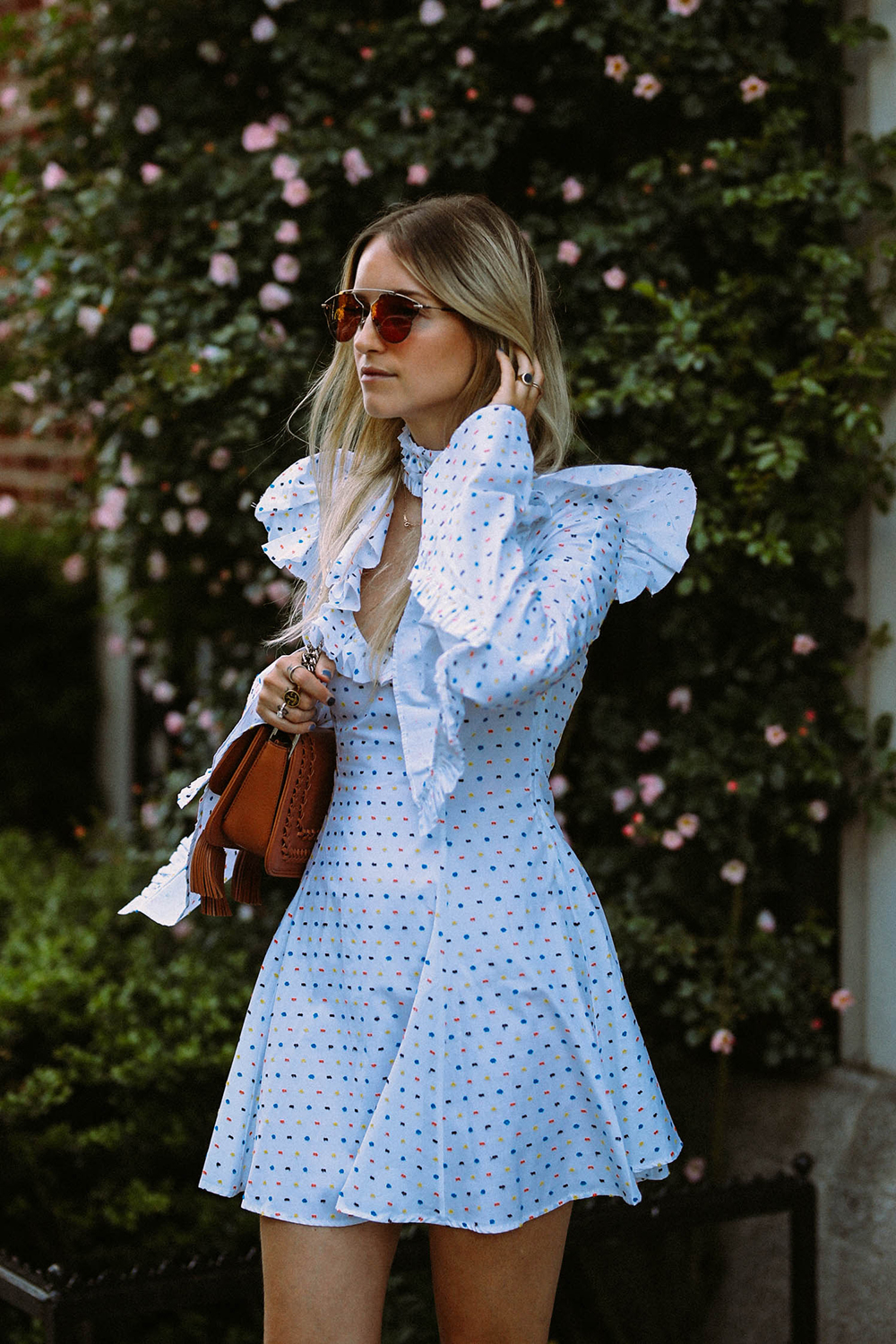 Searching Pinterest – my favorite place to get fashion inspiration from other time periods – I somehow found myself going from one 70s look to the other. As you know, I love to channel some 60s/70s inspired looks so I this was the perfect opportunity to break down a 70s look and find out what the key styles of this time period actually are, and recreate the perfect 70s inspired summer look!
First of all: flares! Not only the 60s were big on flares, in the 70s they were key to so many looks. Probably you initially think about flared pants, but what about adding some flared details to the upper part of your look, like I did with this perfect Caroline Constas dress. Then, of course, a pair of colored sunglasses with a slight see-through glass and a skinny frame. It took me some time to get used to the skinny frame, because somehow I feel thick frames work better with my face. However, since I'm in love the new Dior Soreal Pop sunglasses I wear them anyway.
Lastly – yes it's that simple – I went for shoes with a chic little heel. Typical 70s too are those chunky wooden platform heels, or those kind of a Gucci clogs, but this dress – which is quite short – felt better balanced out with a ladylike heel. Then a bag in tan is 100% hit, and even better, with some tassels on it. Off you go; channeling the perfect 70s summer look! Easy, light, and so much fun!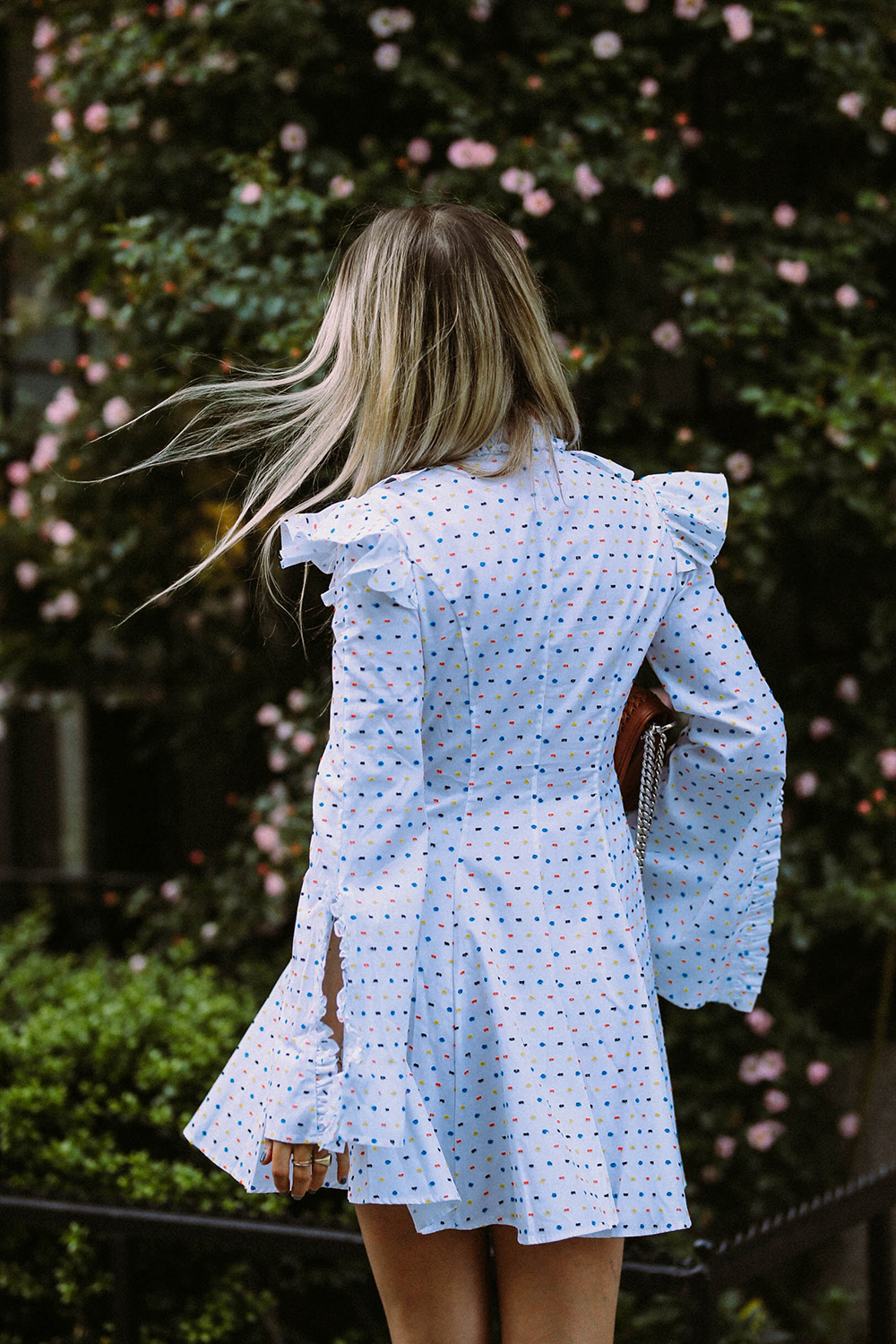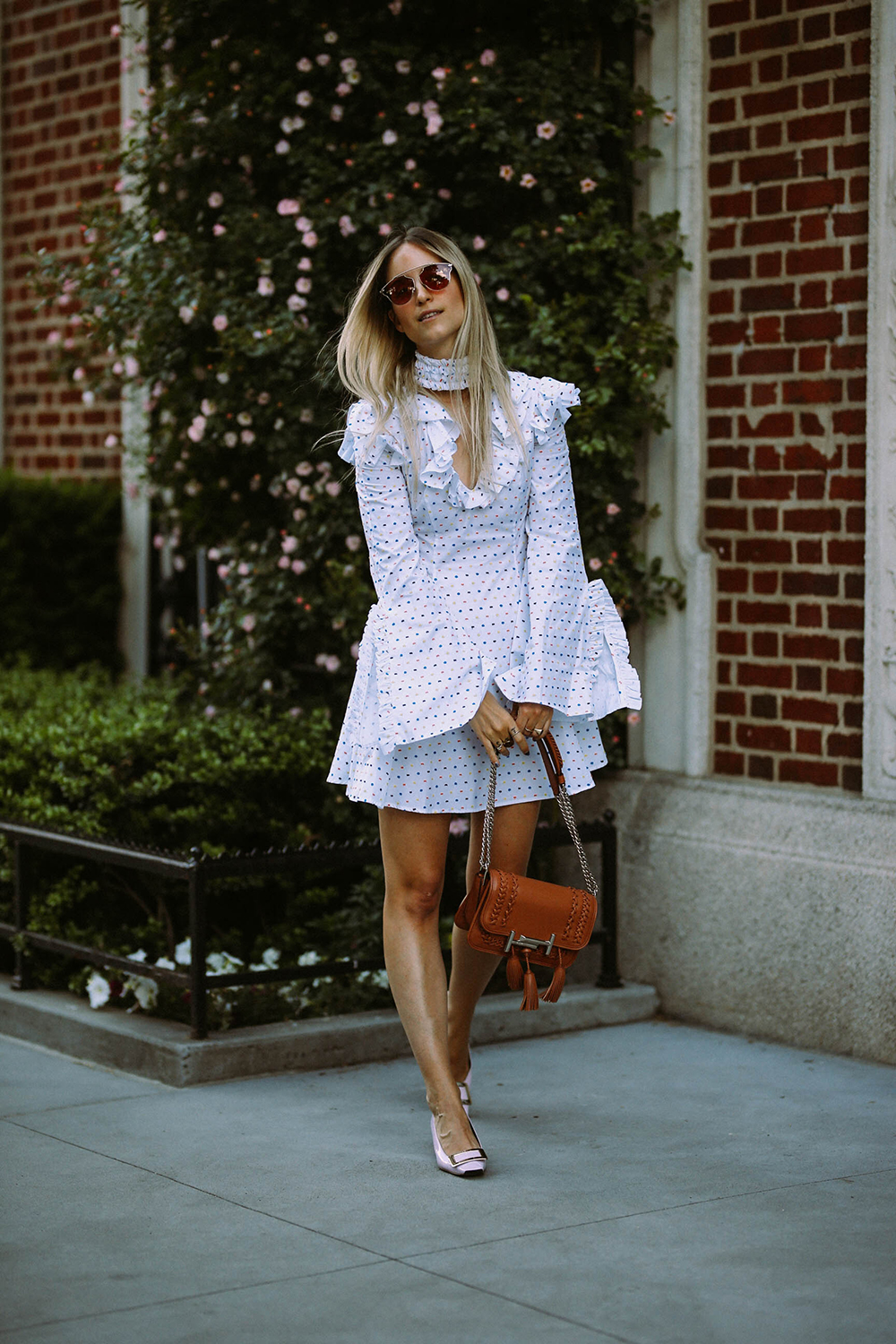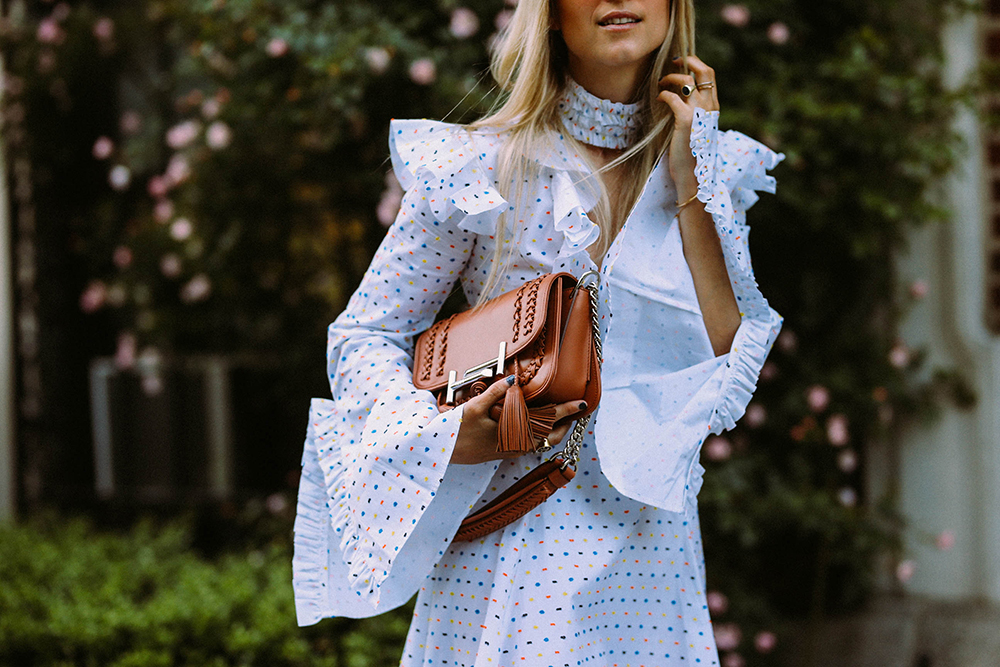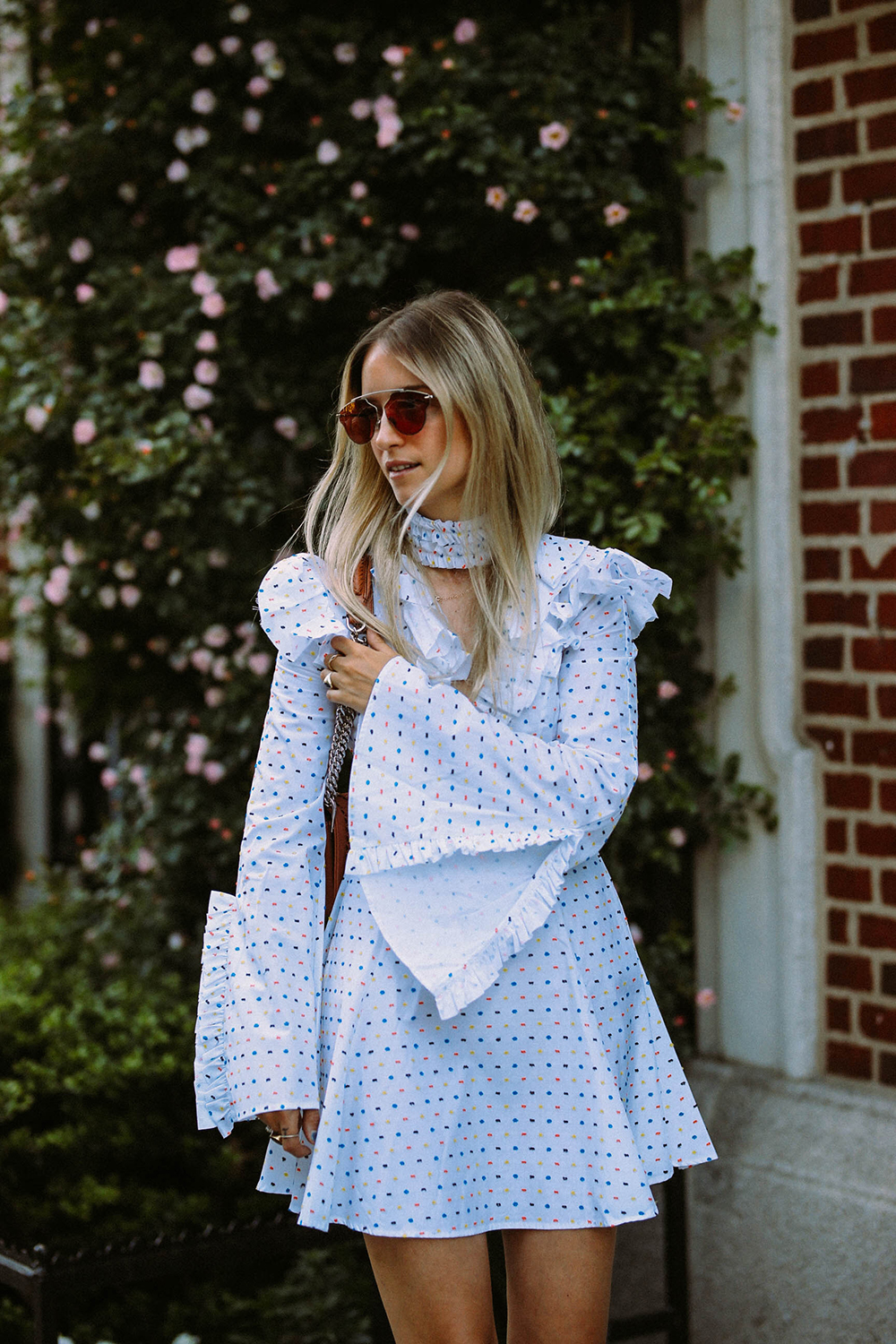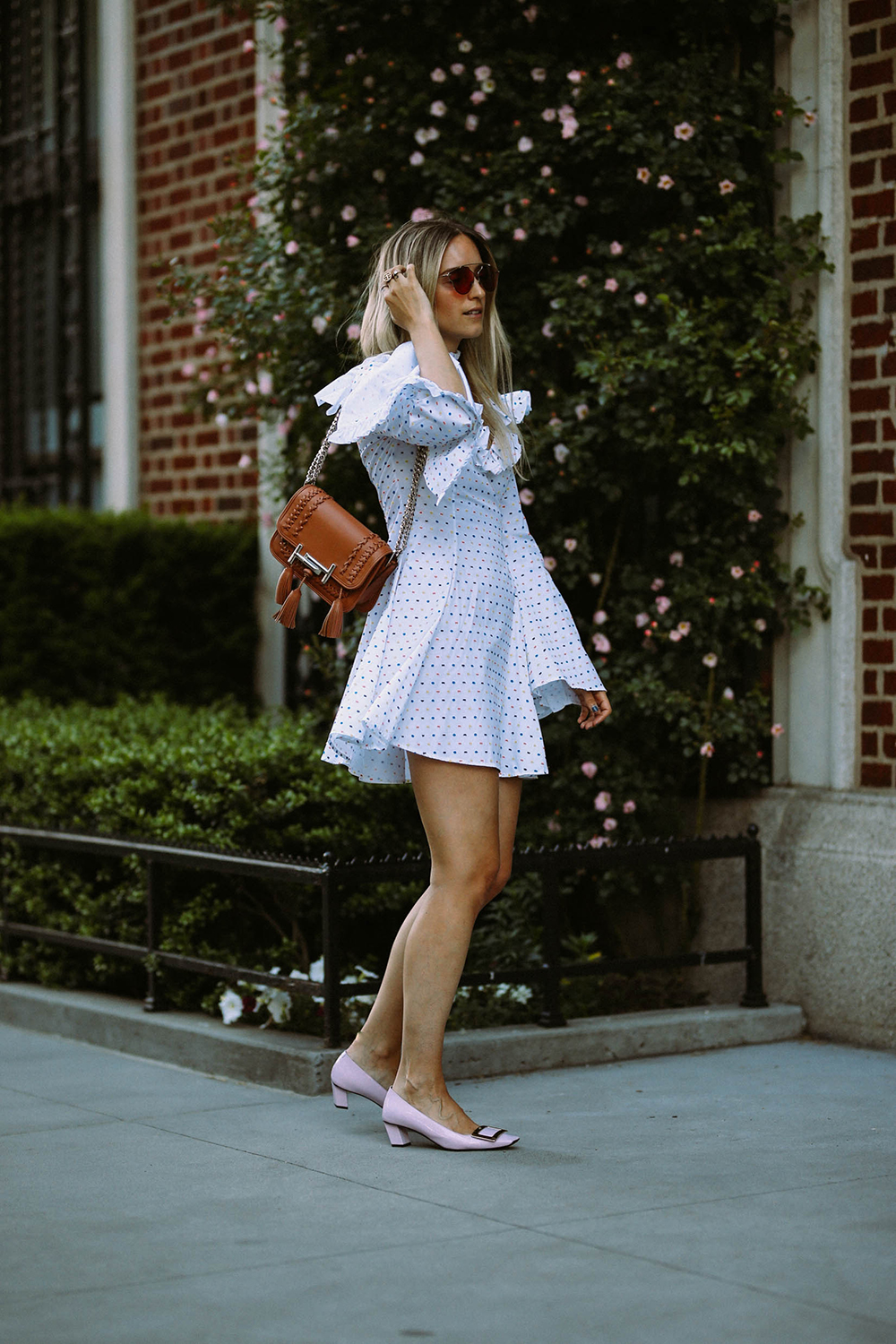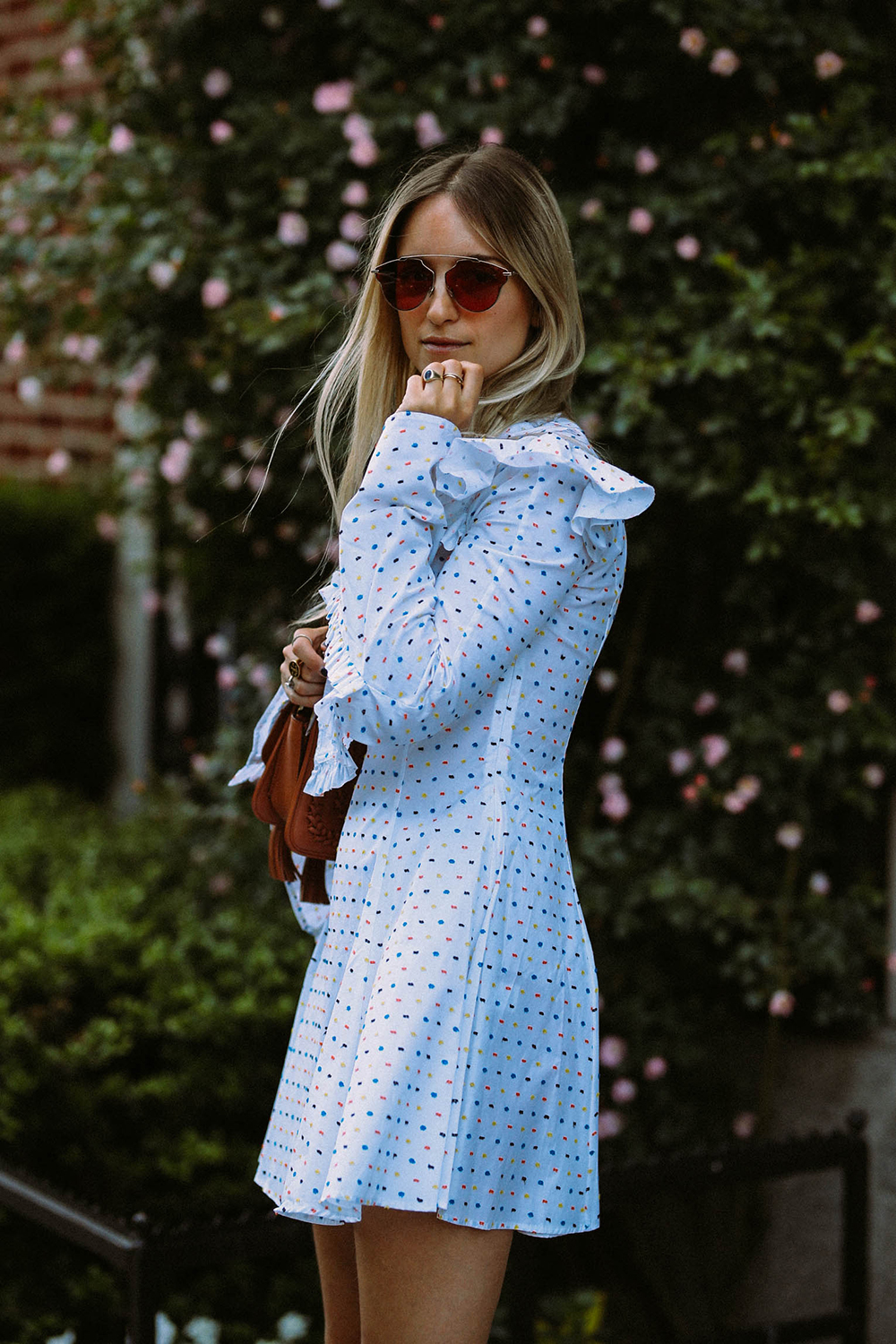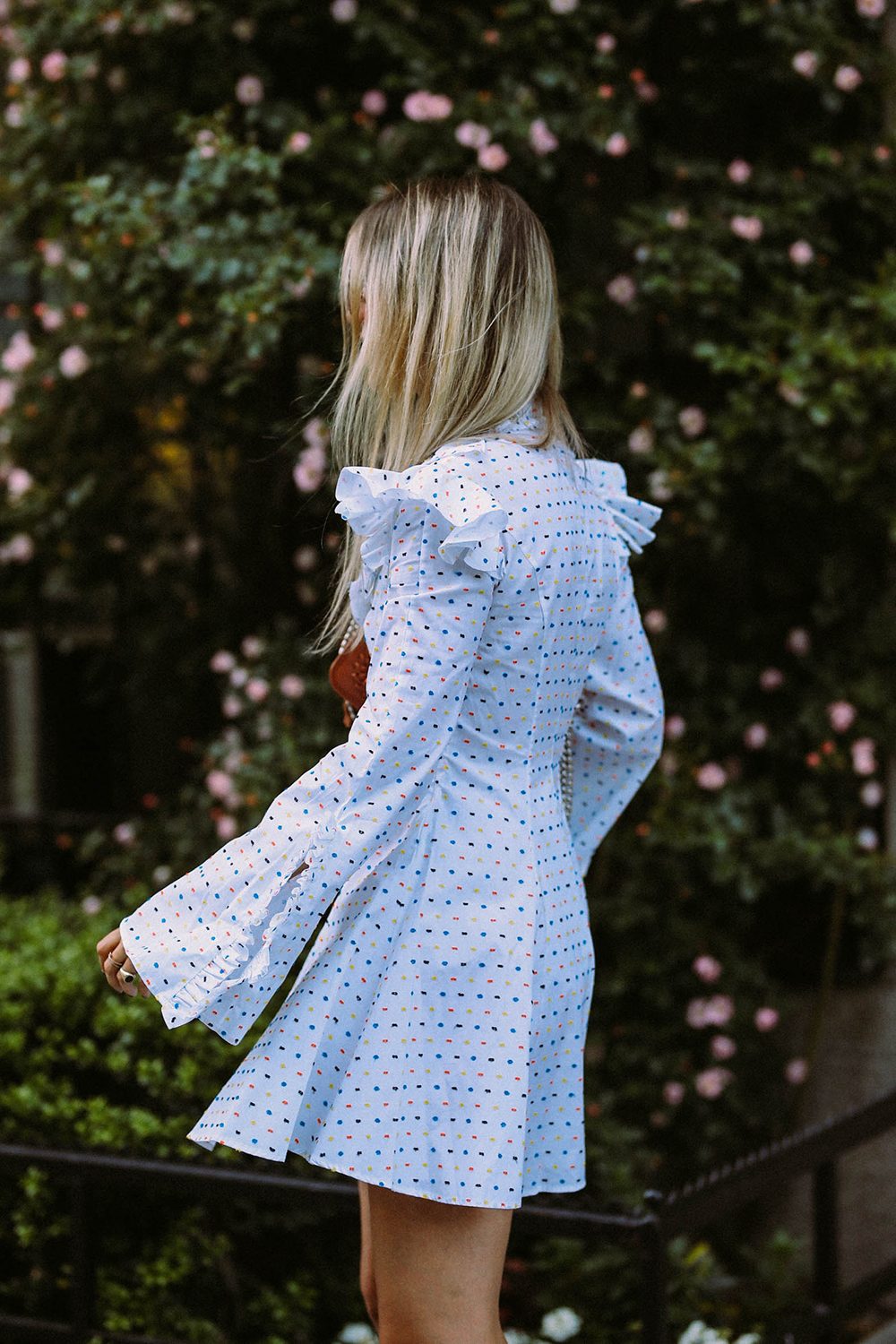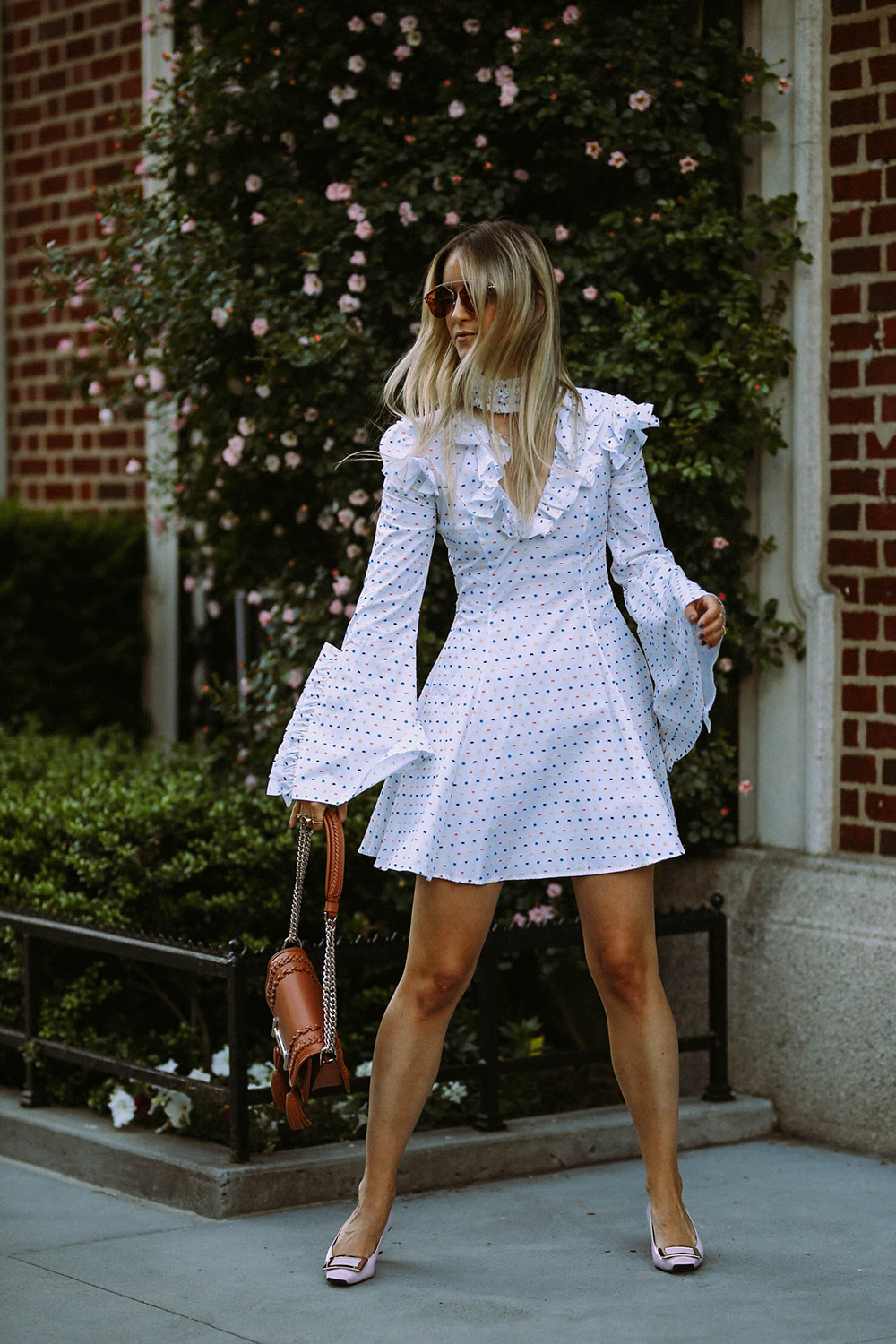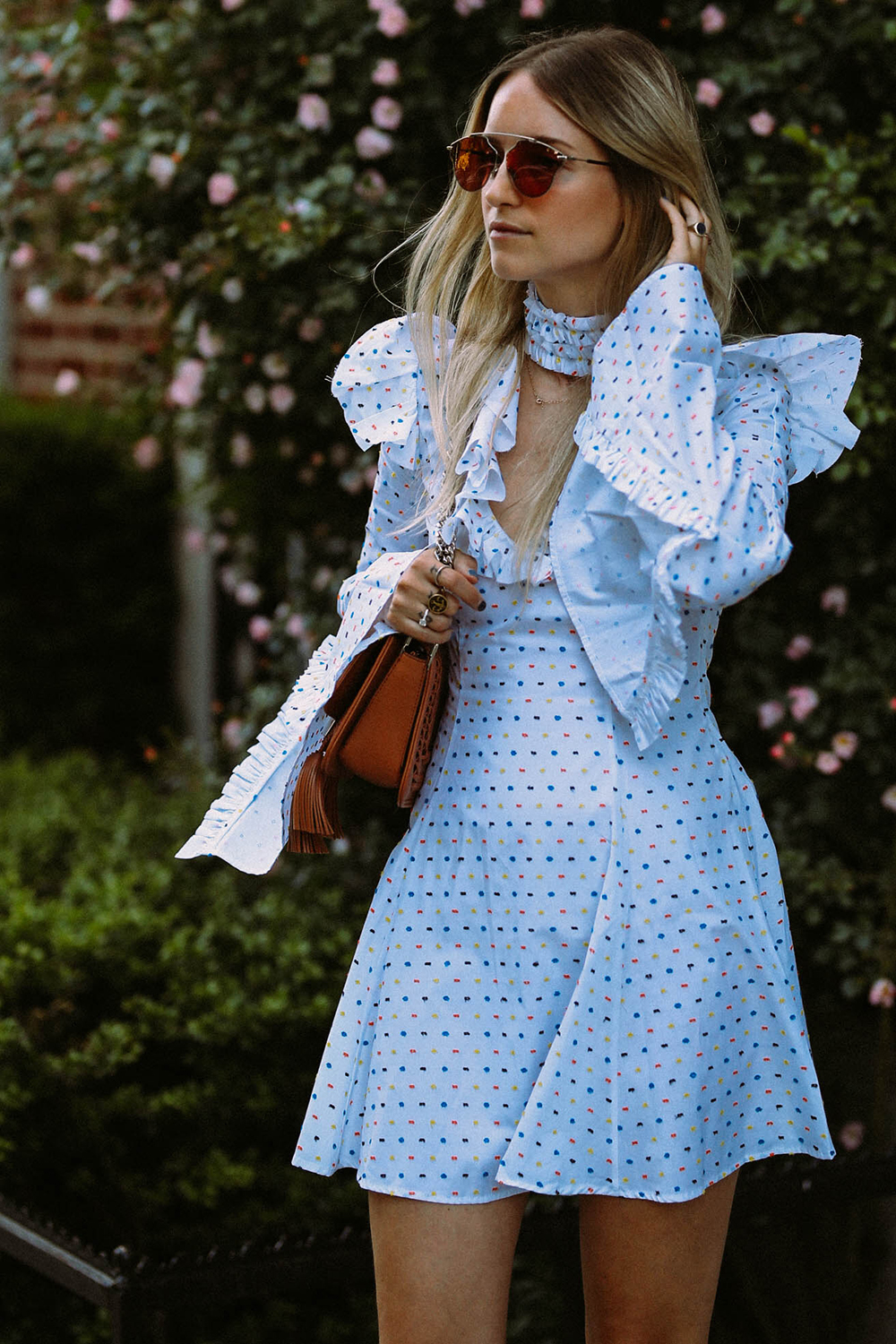 Caroline Constas dress | Dior sunglasses | Roger Vivier shoes | TOD'S bag.
Photos by Jeff Thibodeau
YOUR THOUGHTS
Highlighted