PARIS WITH BONPOINT: SHOWTIME!
Posted on July 19th 2017 by THEFASHIONGUITAR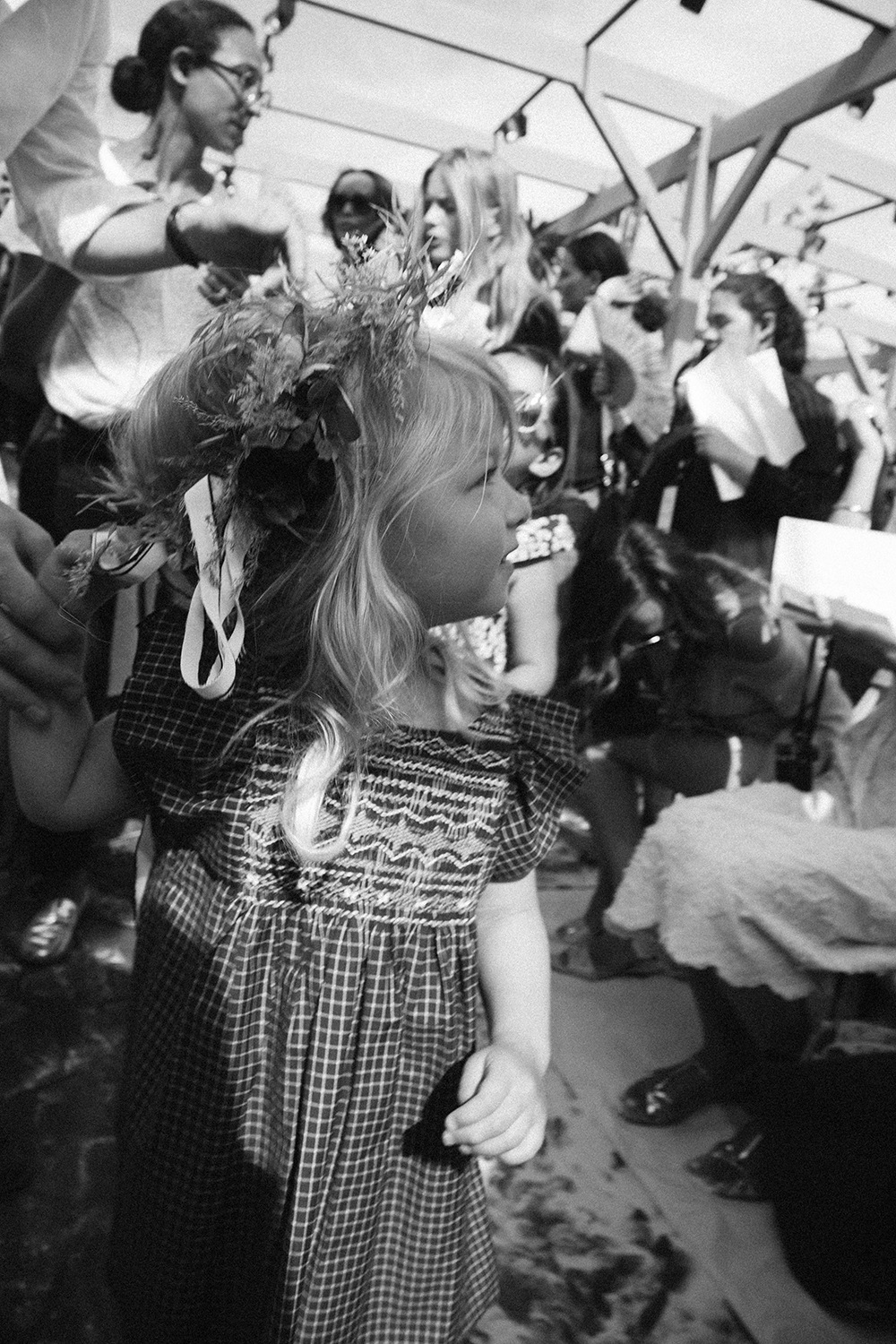 So many emotions and so proud looking back at the images from the Bonpoint Spring-Summer 2018 show in Paris last week. But let me start with a little note to those out there who still like to judge the fact I let my kids walk a fashion show: Your comments are not needed. James and Stella walked the show out of free will. Nobody ever forced then, in fact it came from the fact they asked to walk the show after they saw the one from last year. Moreover, there is nothing wrong with offering your kids a wide spectrum of experiences. Remember you did your ballet performance when you were little? Well it's a bit like that. Of course, I'm not going to deny there are parents out there who do force their kids to perform, on whatever level or subject, but trust me on this one: We do not, and James and Stella loved being part of The Bonpoint Spring-Summer 2018 show!
Having that said, I'm so excited to share all these beautiful images with you! Jamie, one of my super talented friends from The Netherlands came in for the day to document everything from start to finish. Usually it was me doing all of that, with Thomas being the super dad as he is, making sure the kids would behave when on the front row. But with James and Stella walking the actual show this season, I couldn't risk missing anything while taking photos of other little sweethearts, so she there she was: Jamie as the best backstage photographer I could have wished for. Shooting those little moments of my kids, just as I would have done. Nothing posed, only real moments.
I hear it all the time "James and Stella look so much like their daddy" and I know, they pretty much are little copies of him. Especially Stella, she is his mini-me in a female edition. James, though, I think looks very much like me. The way his eyes are formed, and the little grumpy face he has when he's in relax mode. Just like me… How many times in my life I had the question "are you okay?", "is anything wrong?", or "you don't look so happy". Well here you have it, my resting b*tch face is what makes my kids look like me. Isn't it hilarious.
What people don't know though, is that we are enjoying in silence. We are introverts, so you won't see us running around ecstatically – though James is very much running around all the time, but I think that's a common 5-year-old thing – and we observe. Every little detail, every single face, we see it. And that takes a certain level of concentration, hence our serious facial expressions.
Of course, when I saw James making his runway debut this Bonpoint Spring-Summer 2018 show, I too saw he looked down, and almost sad. And being a mother I immediately though "oh what did I let him do, he must be so not happy doing this!". But it turned out, he did not see us in the audience, and that confused him he said. Before the show, they could see people come in and being seated on the big screens back stage, BUT when they of course don't understand – being 5 and 3 – that's a mirrored visual. So they looked for us on the wrong side of the audience. Then, his second time around, when he actually did see us, a SUPER proud smile came on his face, and when I asked him afterwards, he said "I was a little bit shy, but I loved it!".
Pfew, childhood trauma averted! Stella on the other hand – who was clearly looking if she could see us sit when she walked up the first time, and didn't until she made her way back – absolutely loved it and you could see it! She owned it, and ended up making an extra round – while giggling and holding her dress up, see the first photo – at the end. If you haven't seen it, make sure you check out the livestream, which is still playing in my blog!
Anyway all those feels, but what did I actually think of the show itself, and the Bonpoint Spring-Summer 2018 collection? What can I say… What's not to like! There's not a single look on that happy runway that I wouldn't put on James and Stella, but of course I have some favorites, and I've added them all to the images in this blogpost.
Other remarkable things from the show, that I loved, were first of all the show space and the music. In the middle of boiling hot Paris, at Jardin Des Plantes, a Moroccan inspired runway was set up. All the colors reminded me of our visit of Jardin Des Majorelles in Marrakesh a few years back. So incredibly well done and such a happy environment for a kids show. But it was hot though, so the fans were not a luxury, and I was a bit worried about the bare feet kids on the red runway, but it turned out to be all okay! The music was the cherry on top of a perfectly designed runway, and an incredibly beautiful Spring-Summer collection. Then the little details such as the dolls in coordinating dresses, the flower crowns, and the roller-skates, it was all simply perfect!
I admire Christine Innamorato for her work she is doing as Creative Director of Bonpoint. Under her the brand is flourishing more than ever before. Thank you Bonpoint, thank you Christine, Meghan, and Lily for making this yet another unforgettable experience. I can not imagine a life without Bonpoint, the brand that captivates, and holds everything I think of the perfect kids clothes should be. It makes for the perfect inspiration on how to style your little ones, and even us mommies can enjoy a little Bonpoint from time to time with their YAM collection!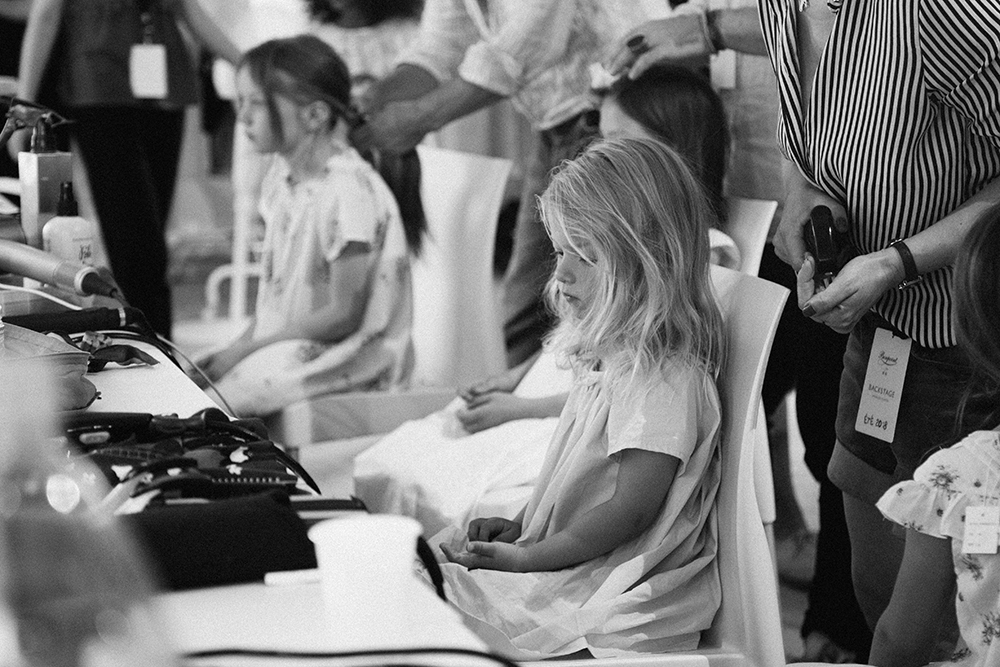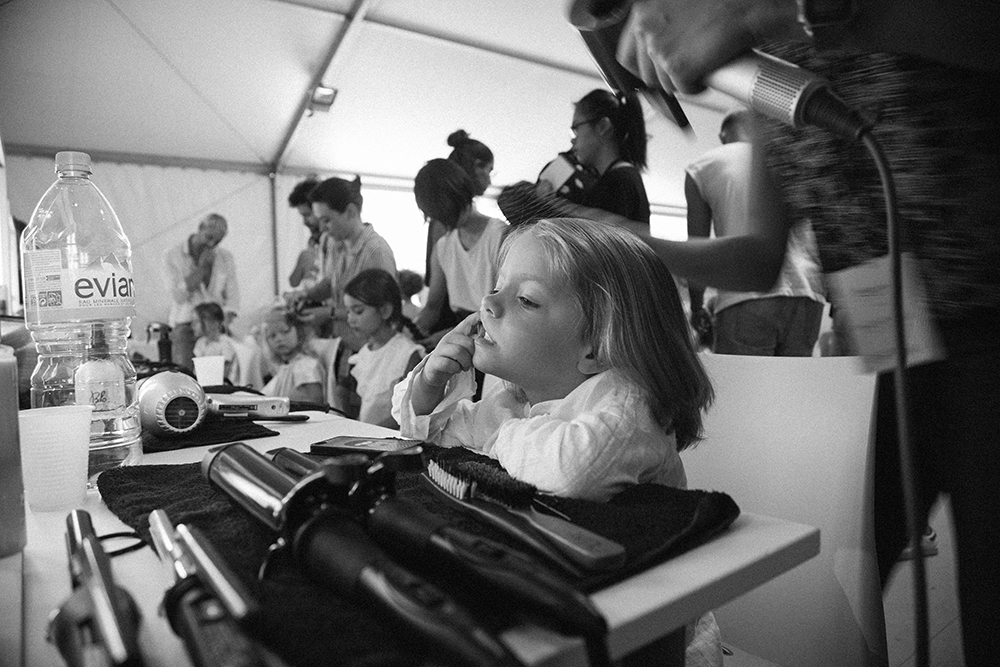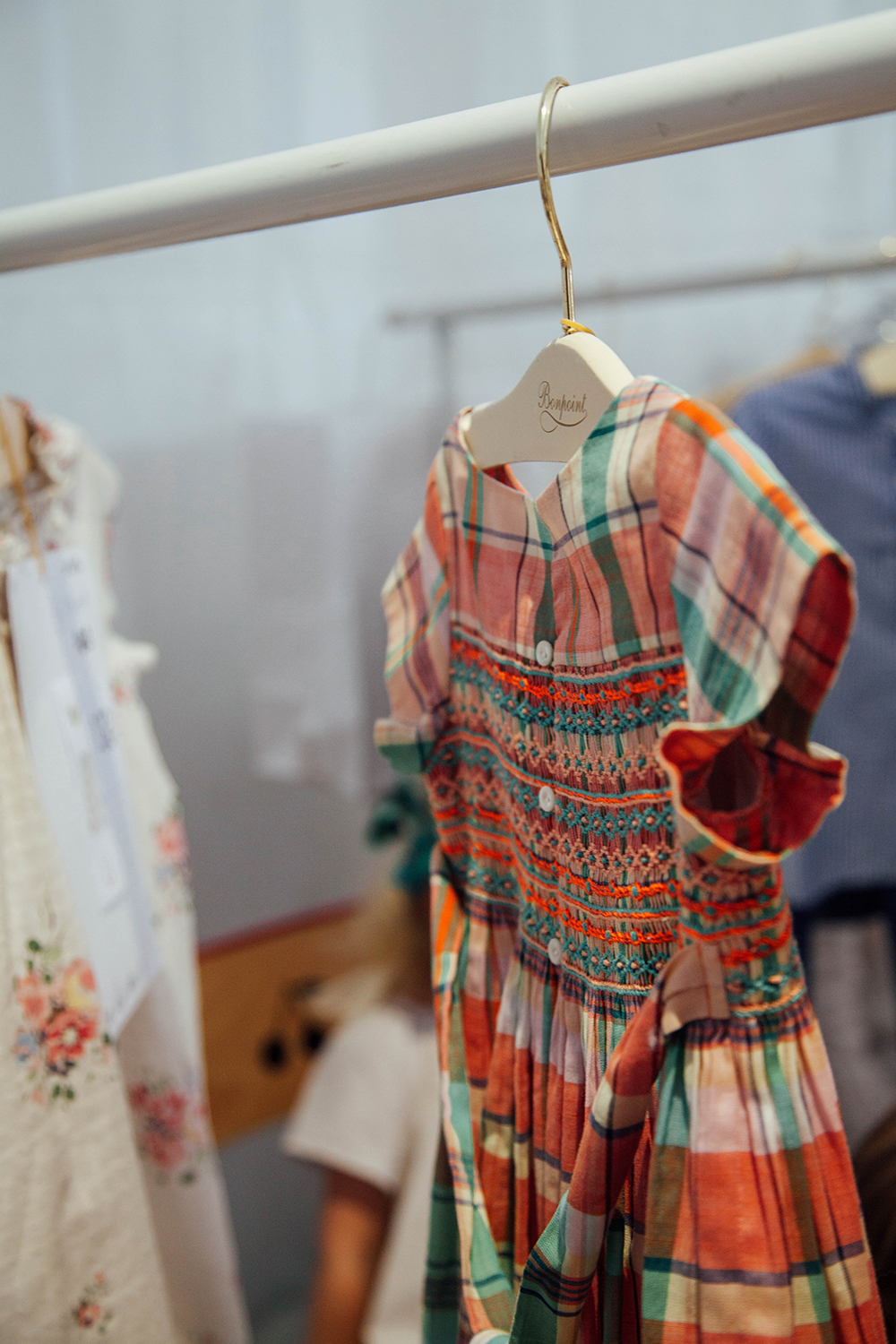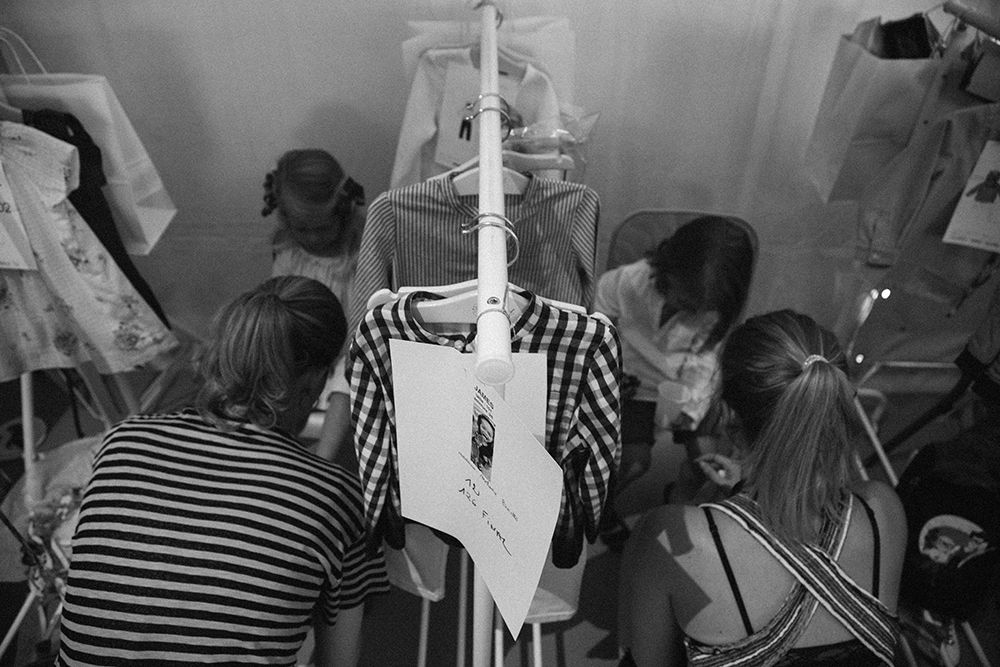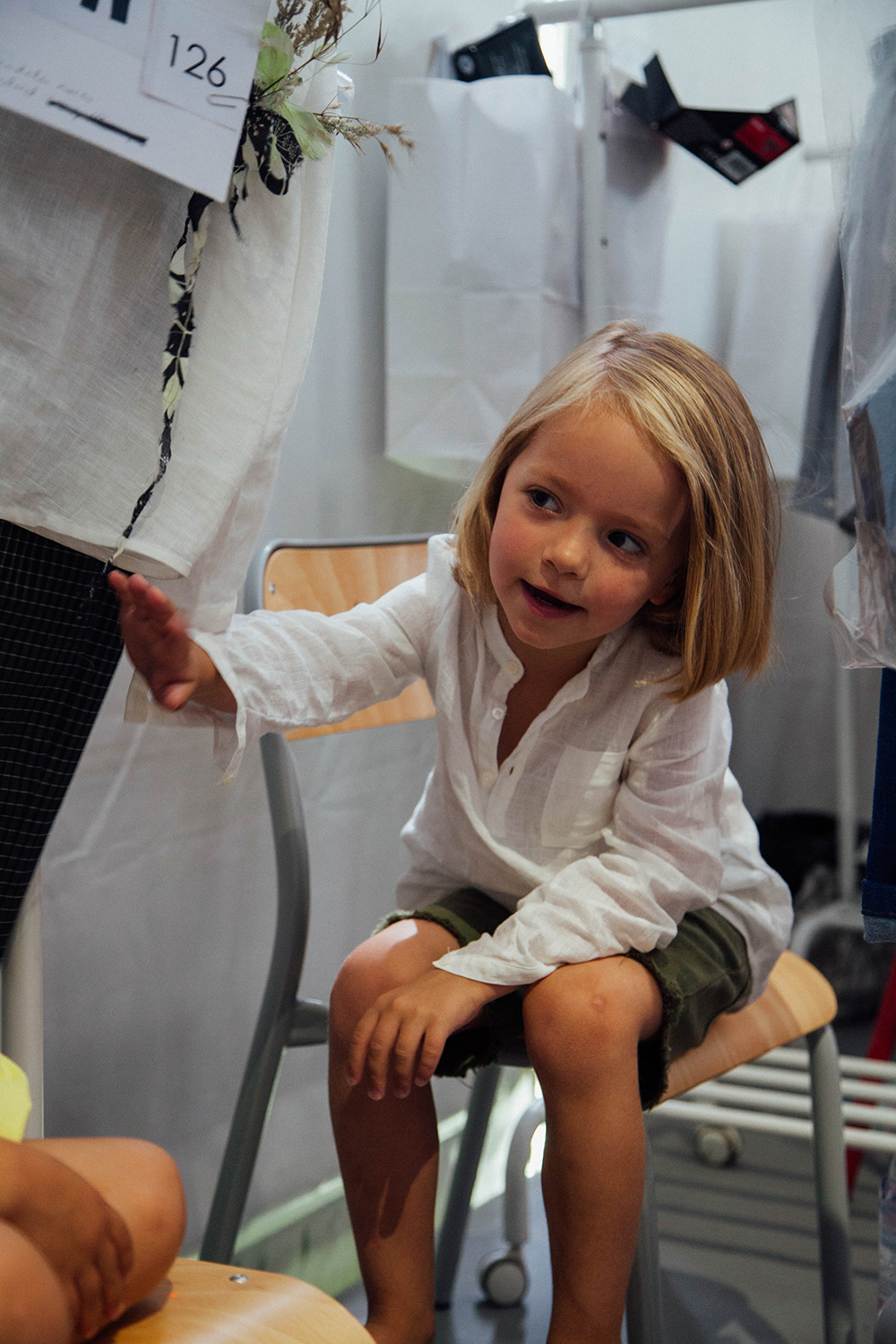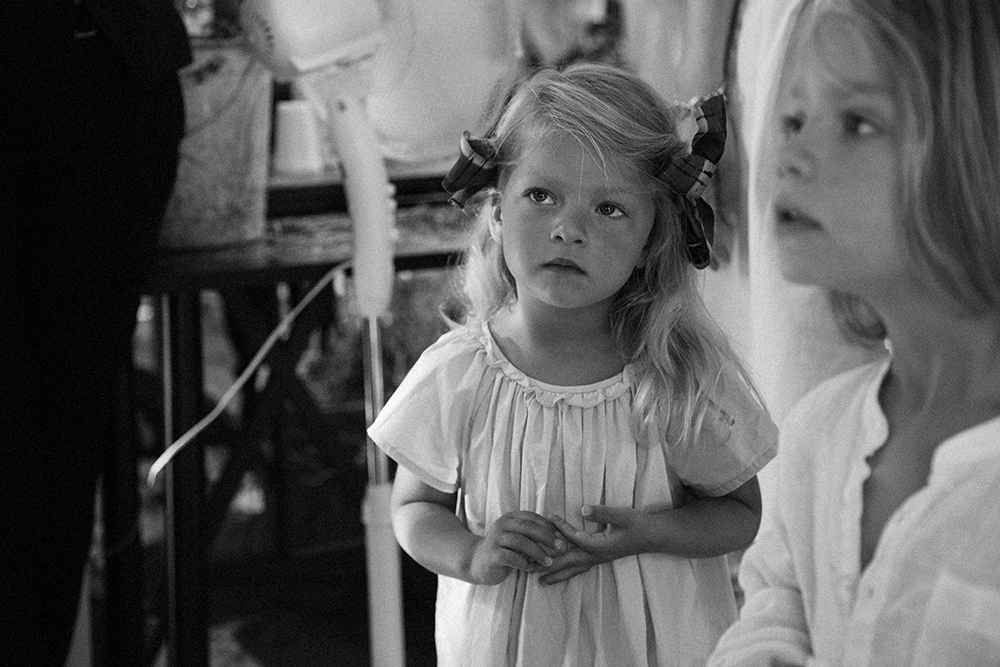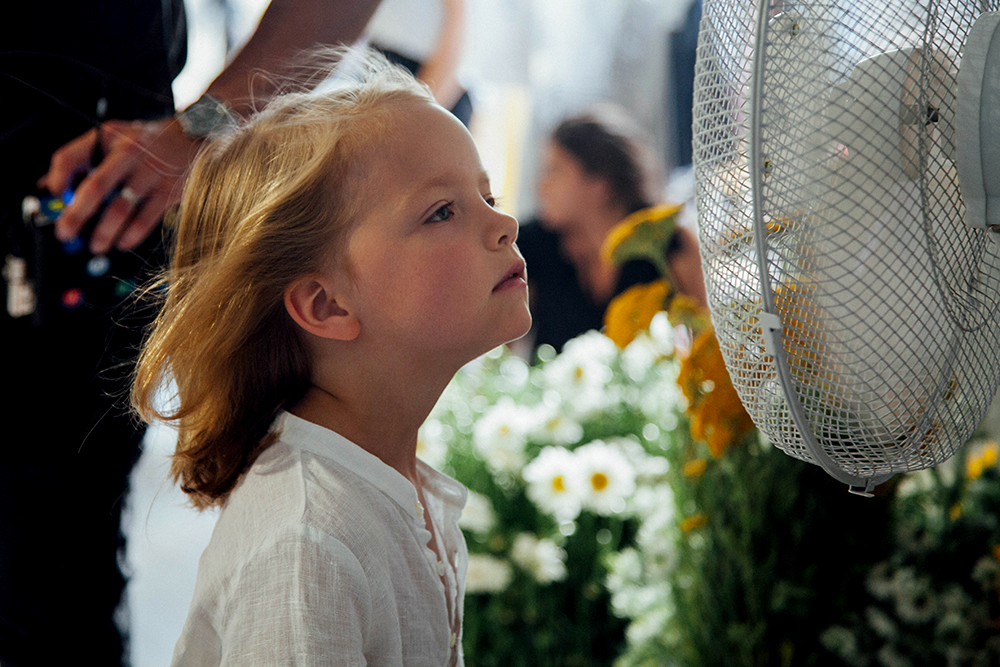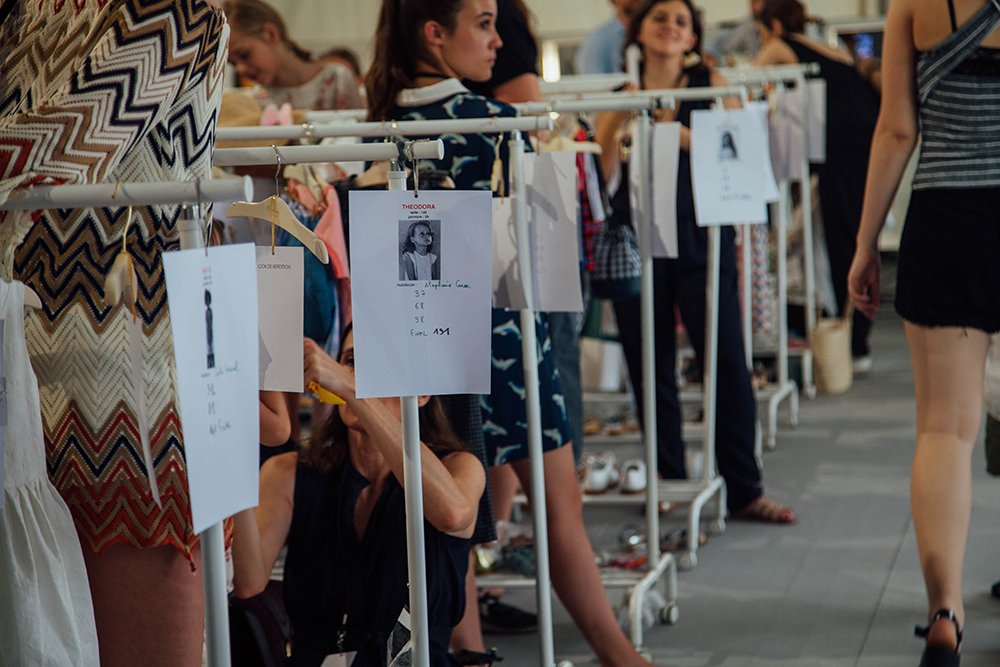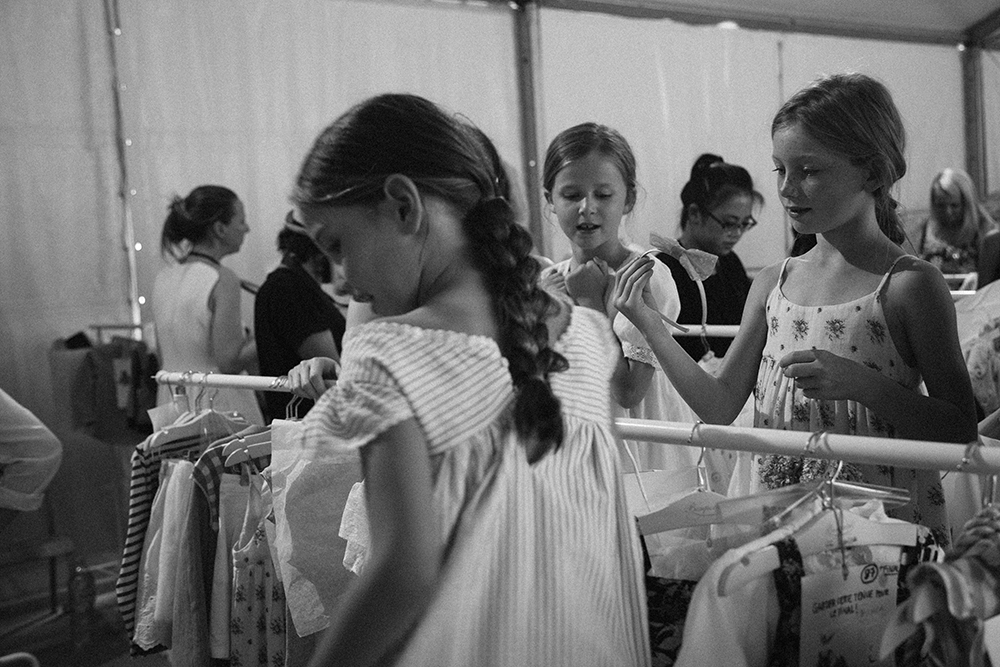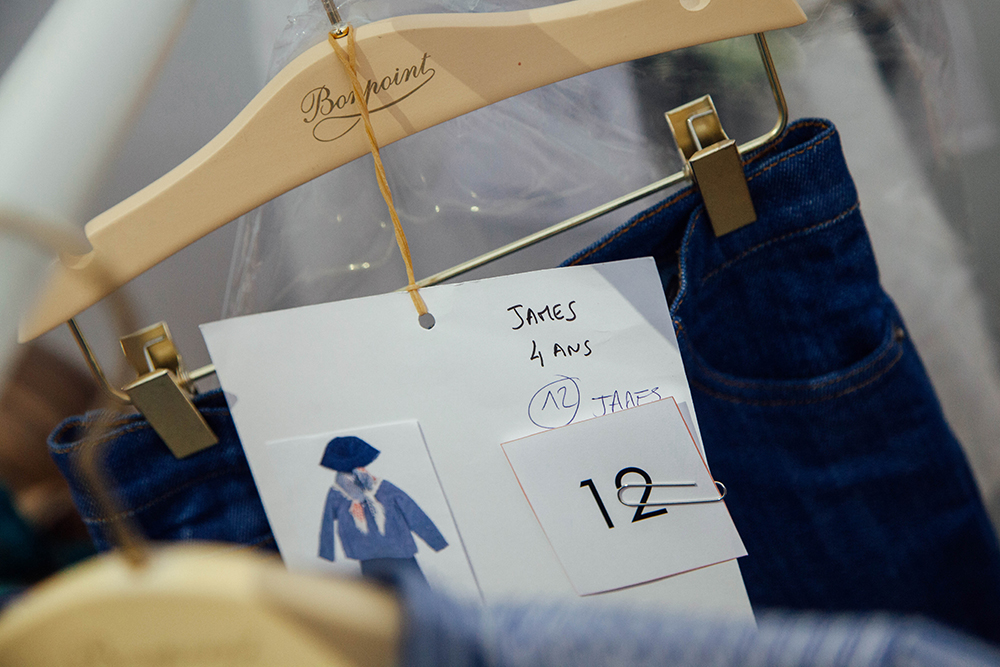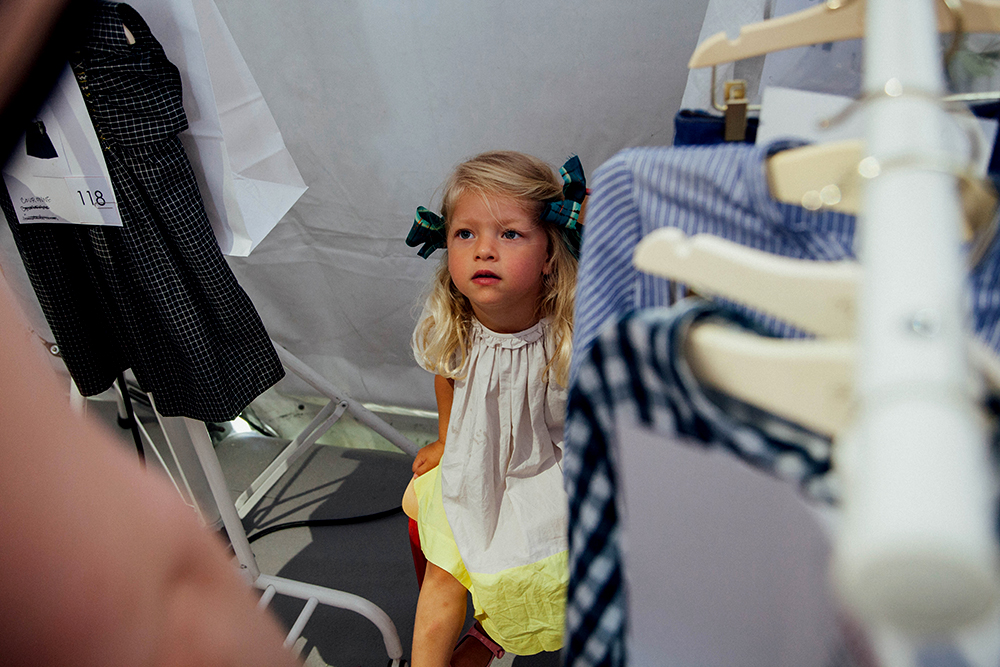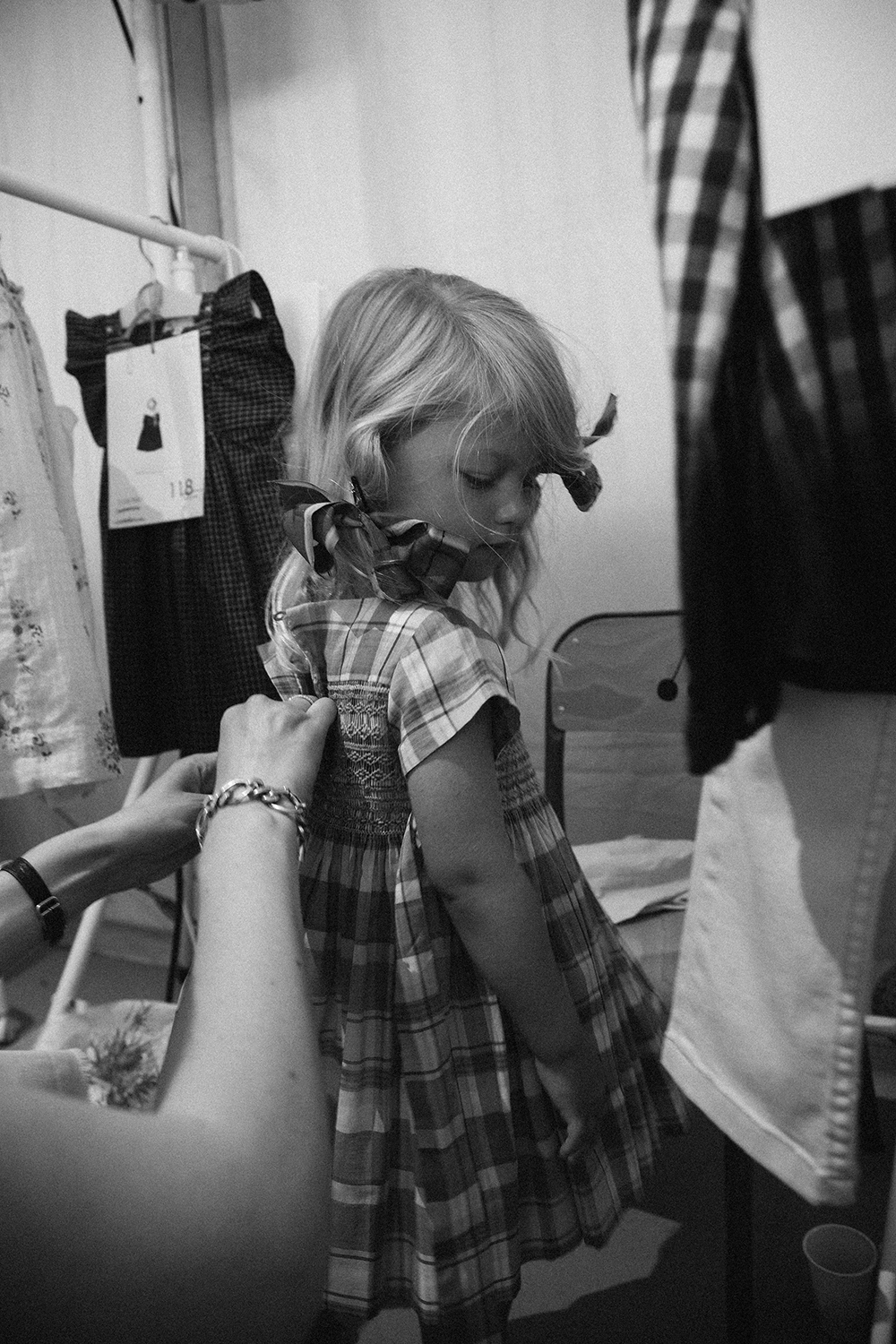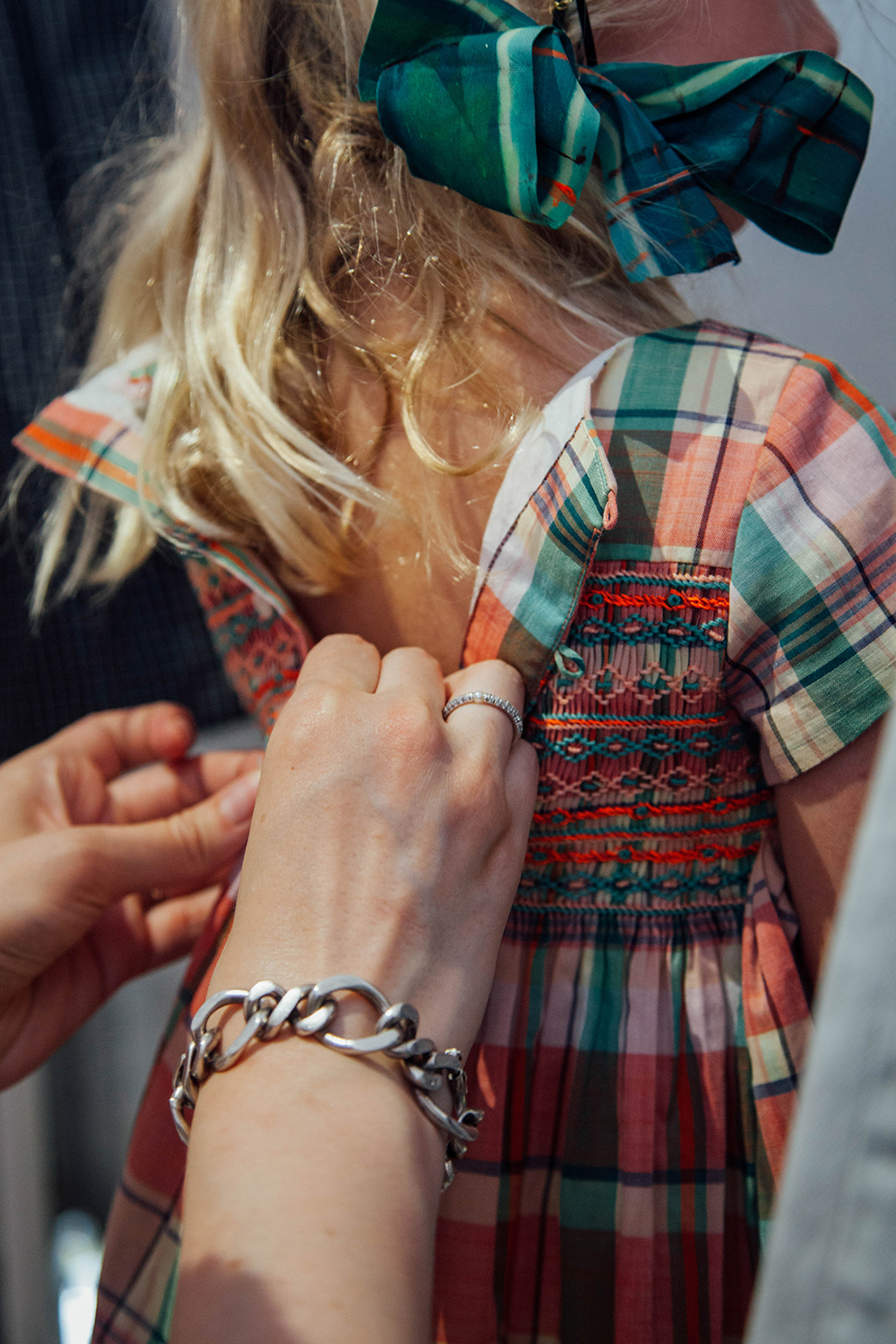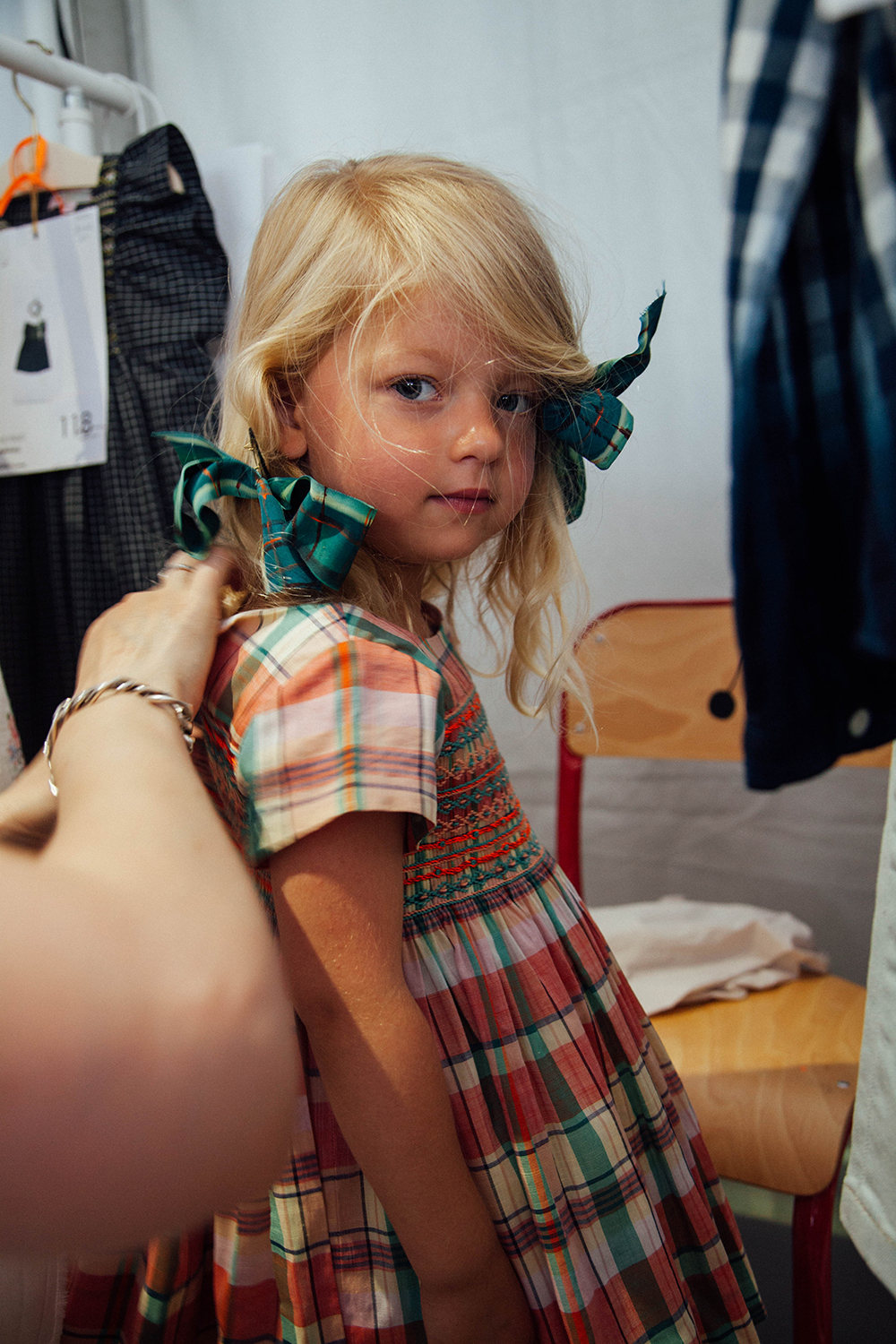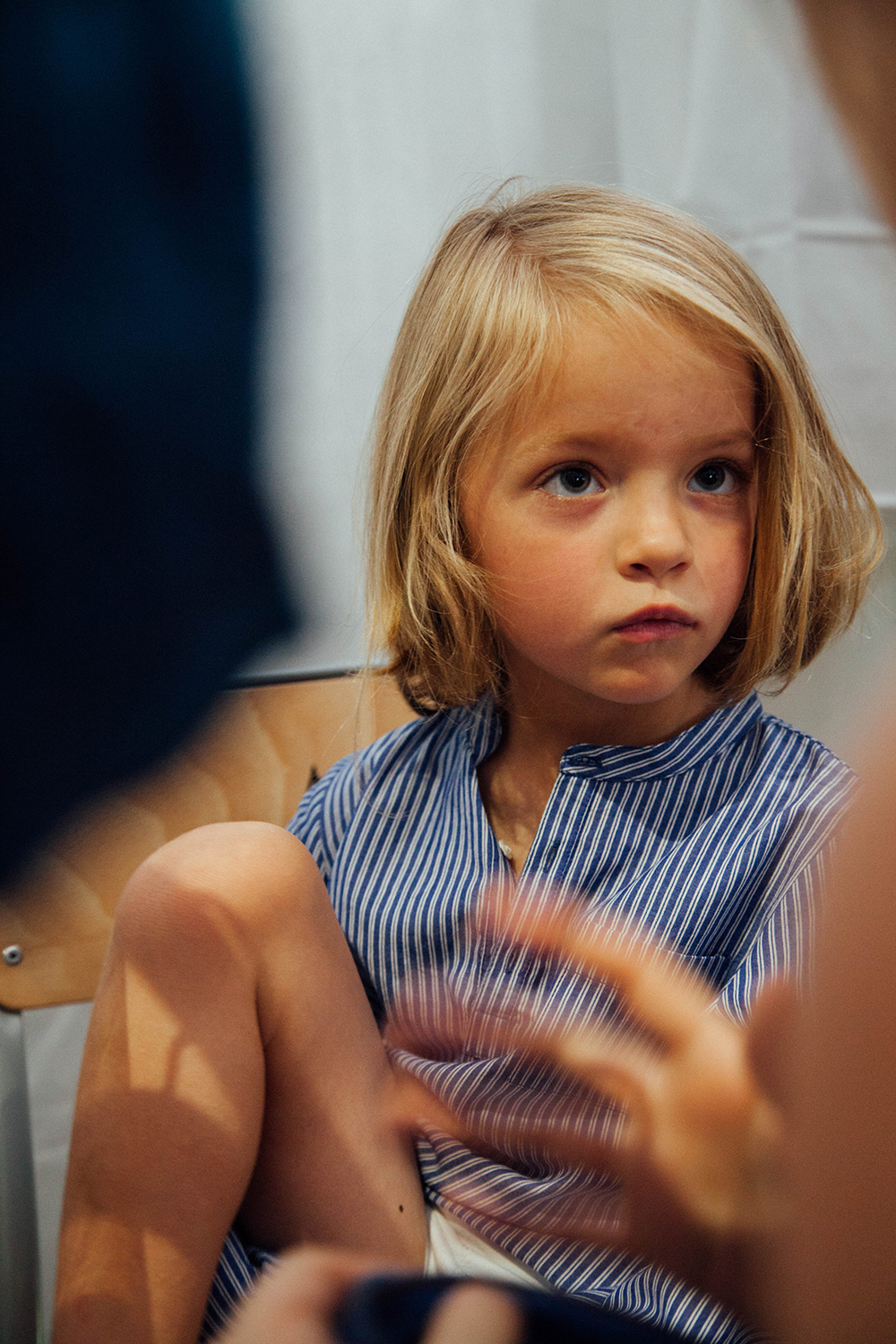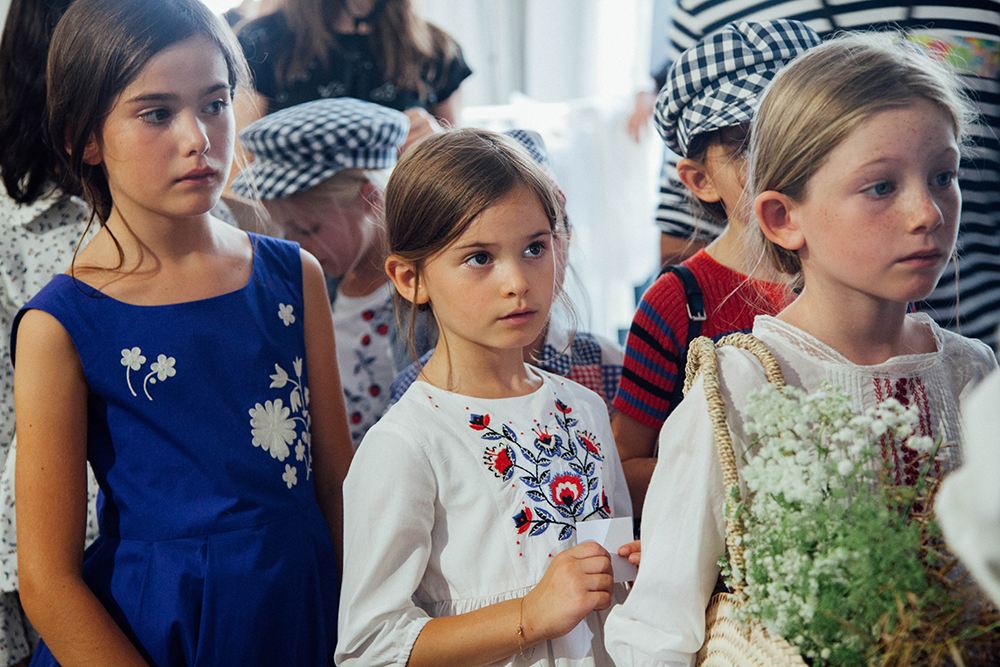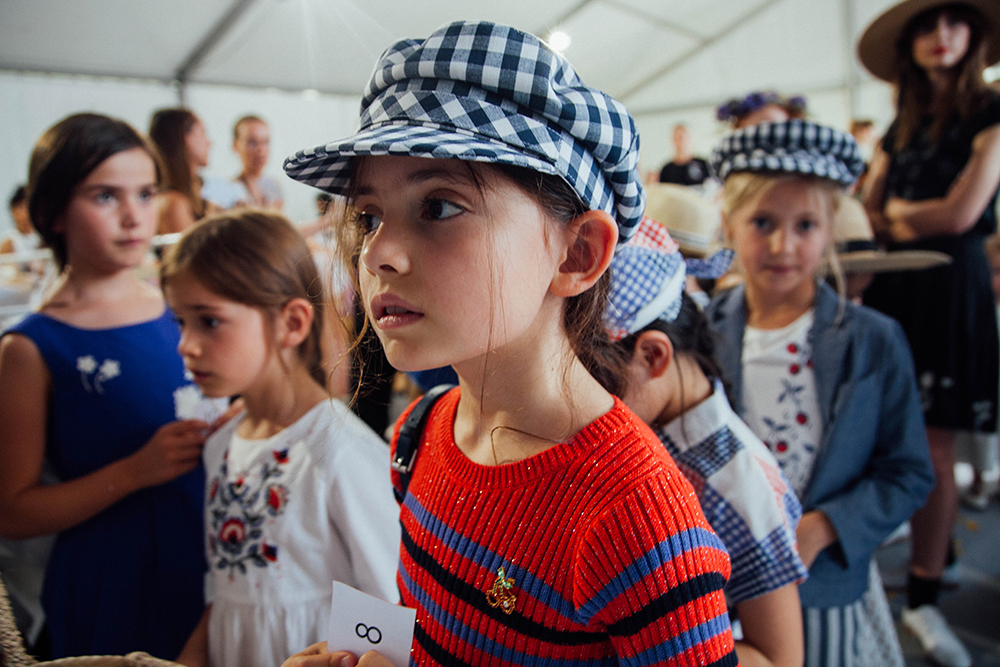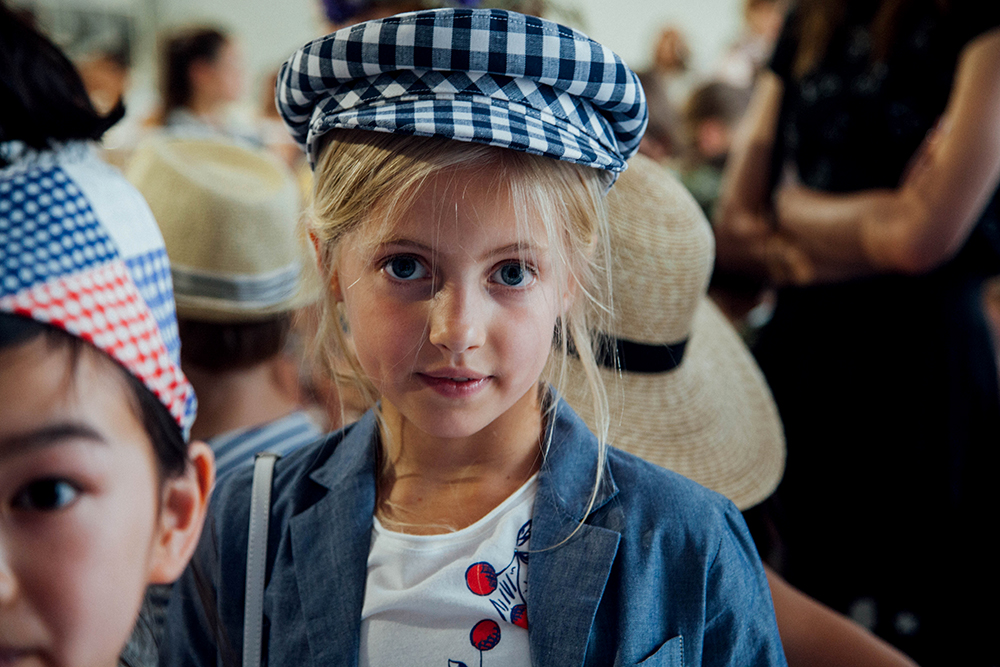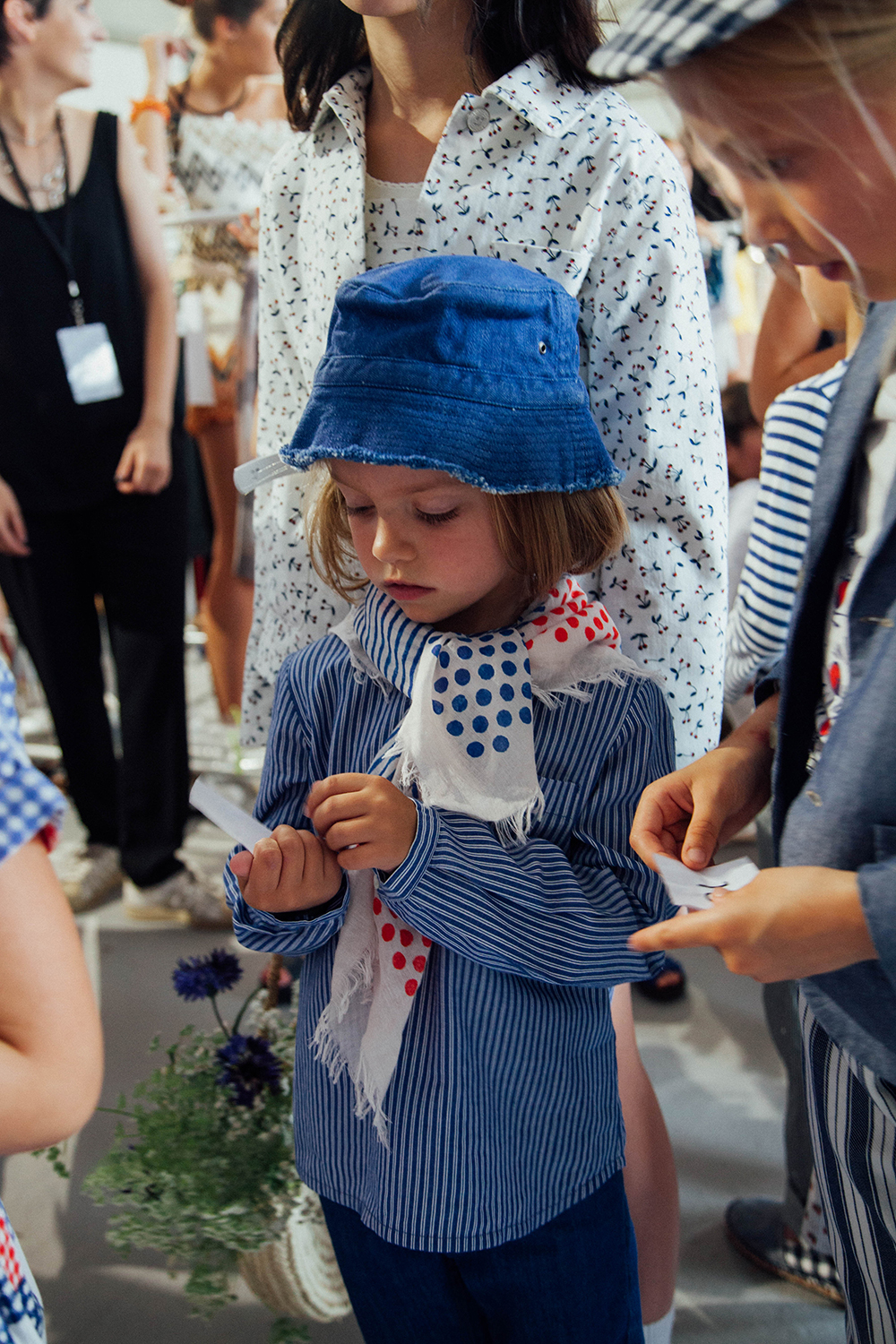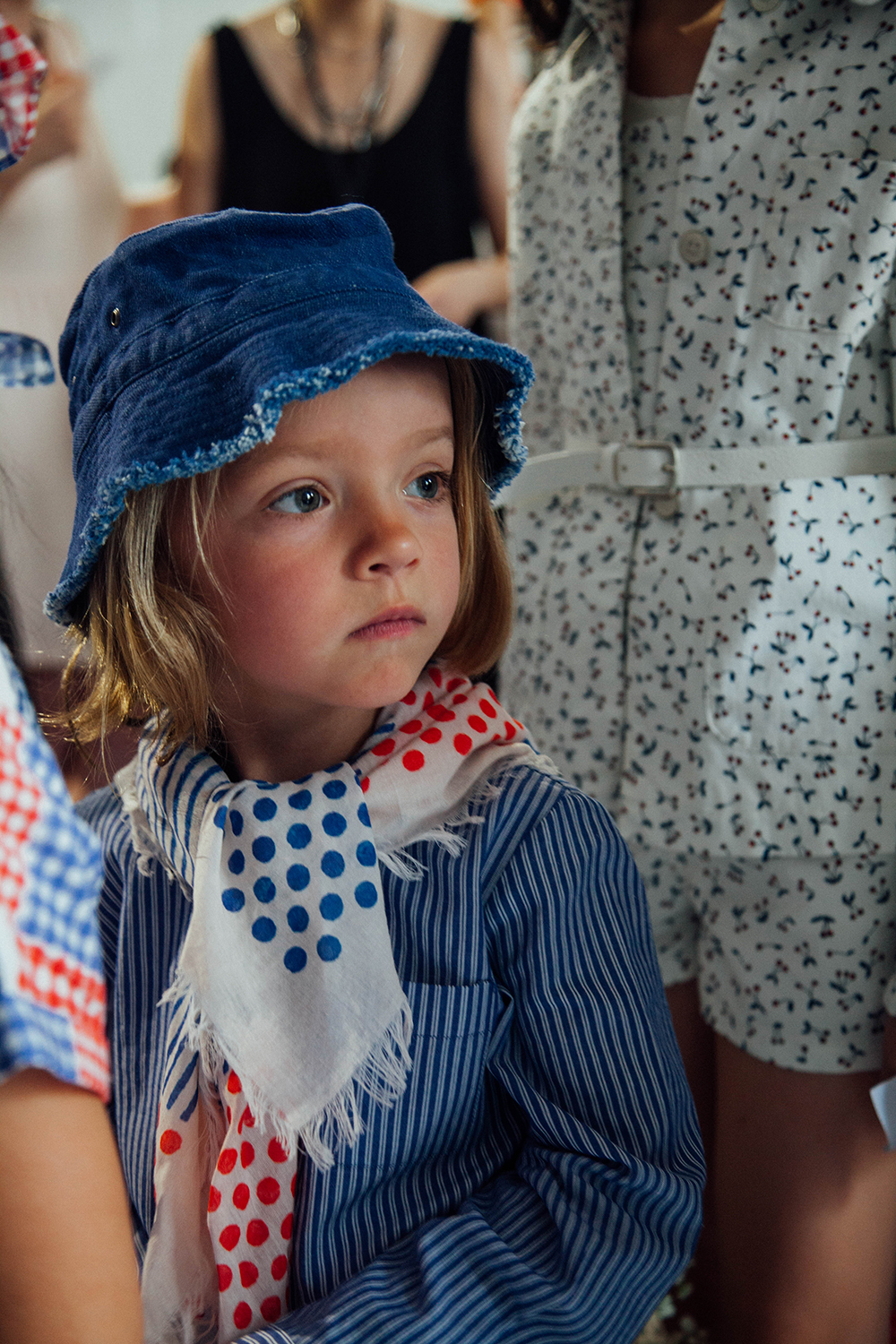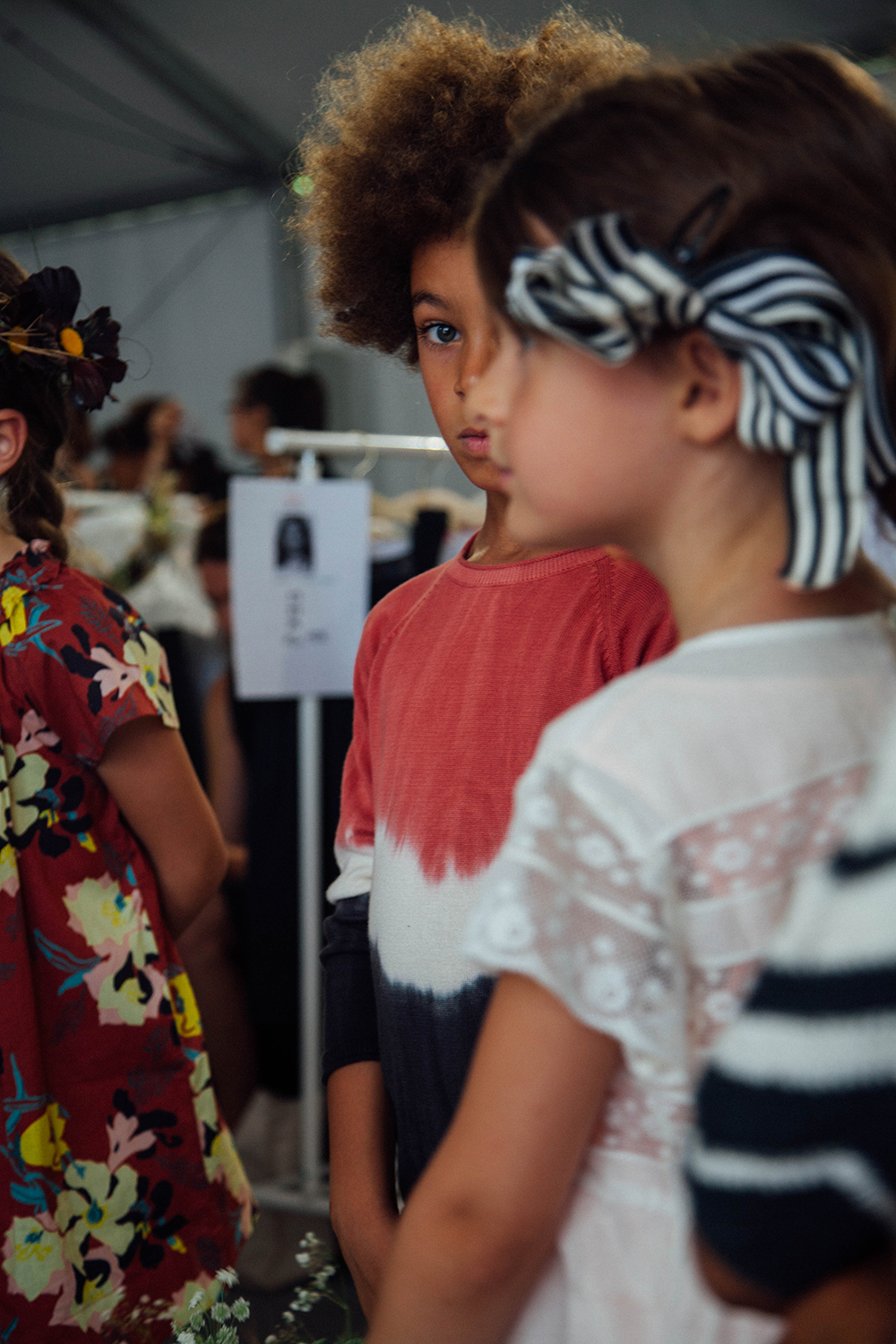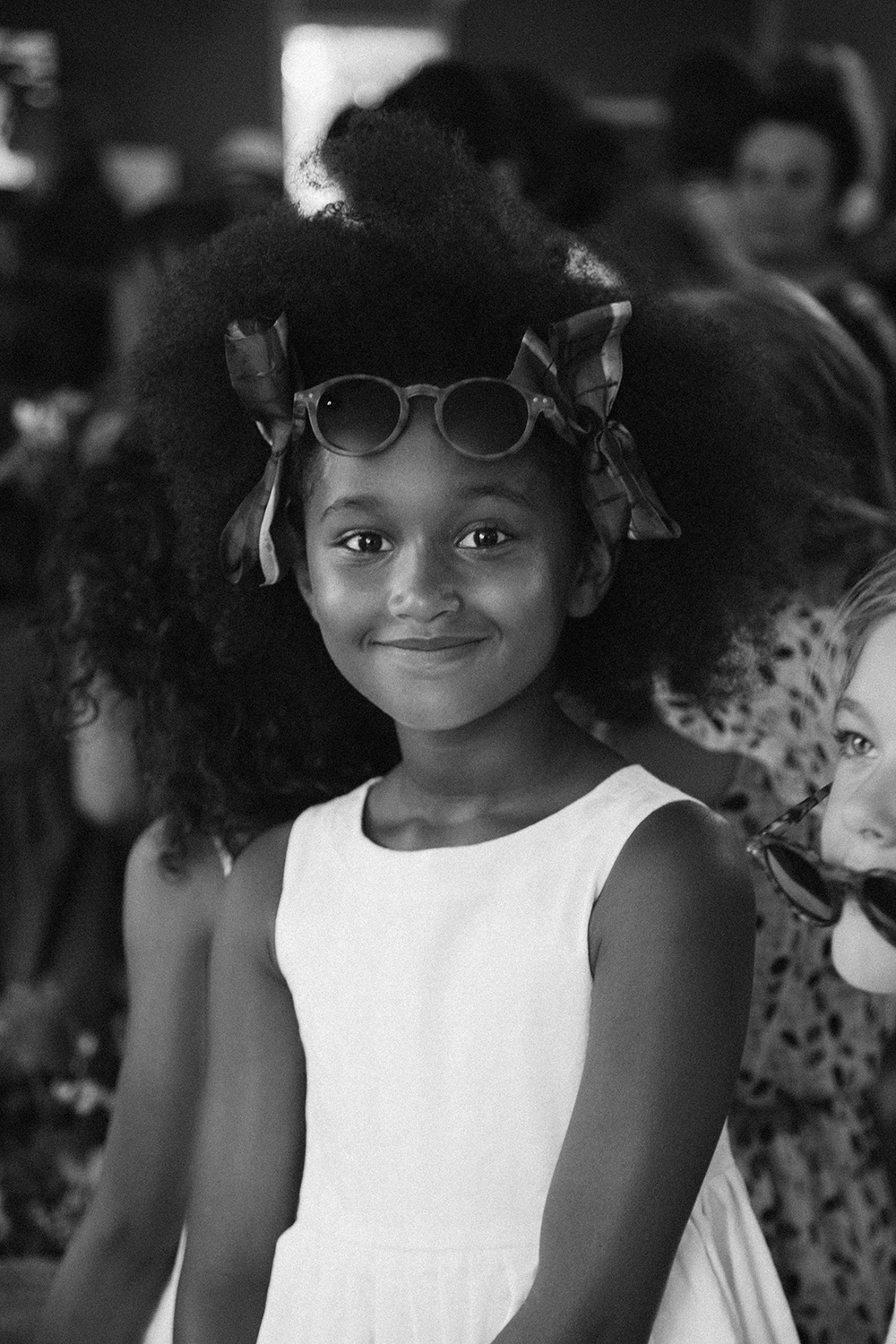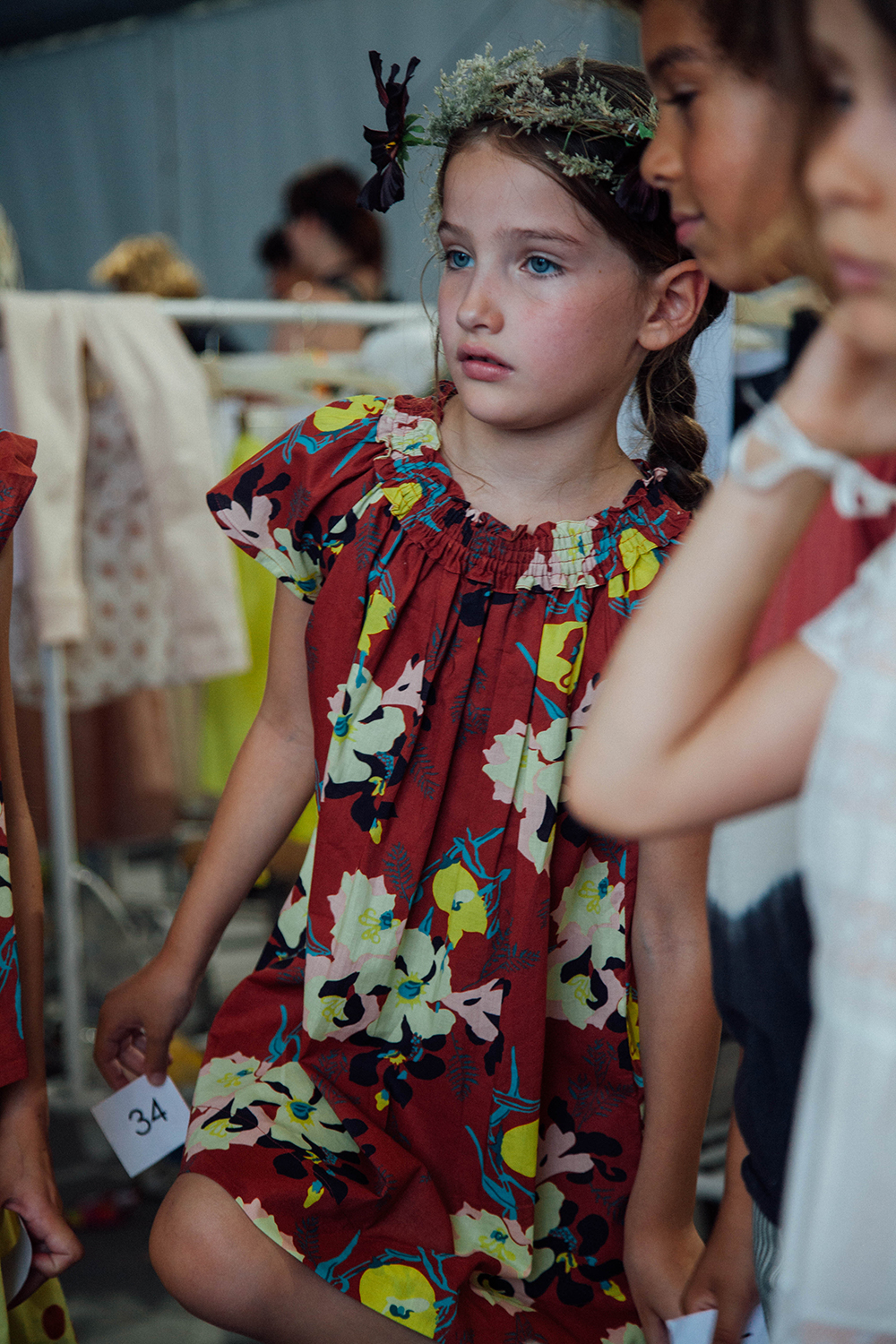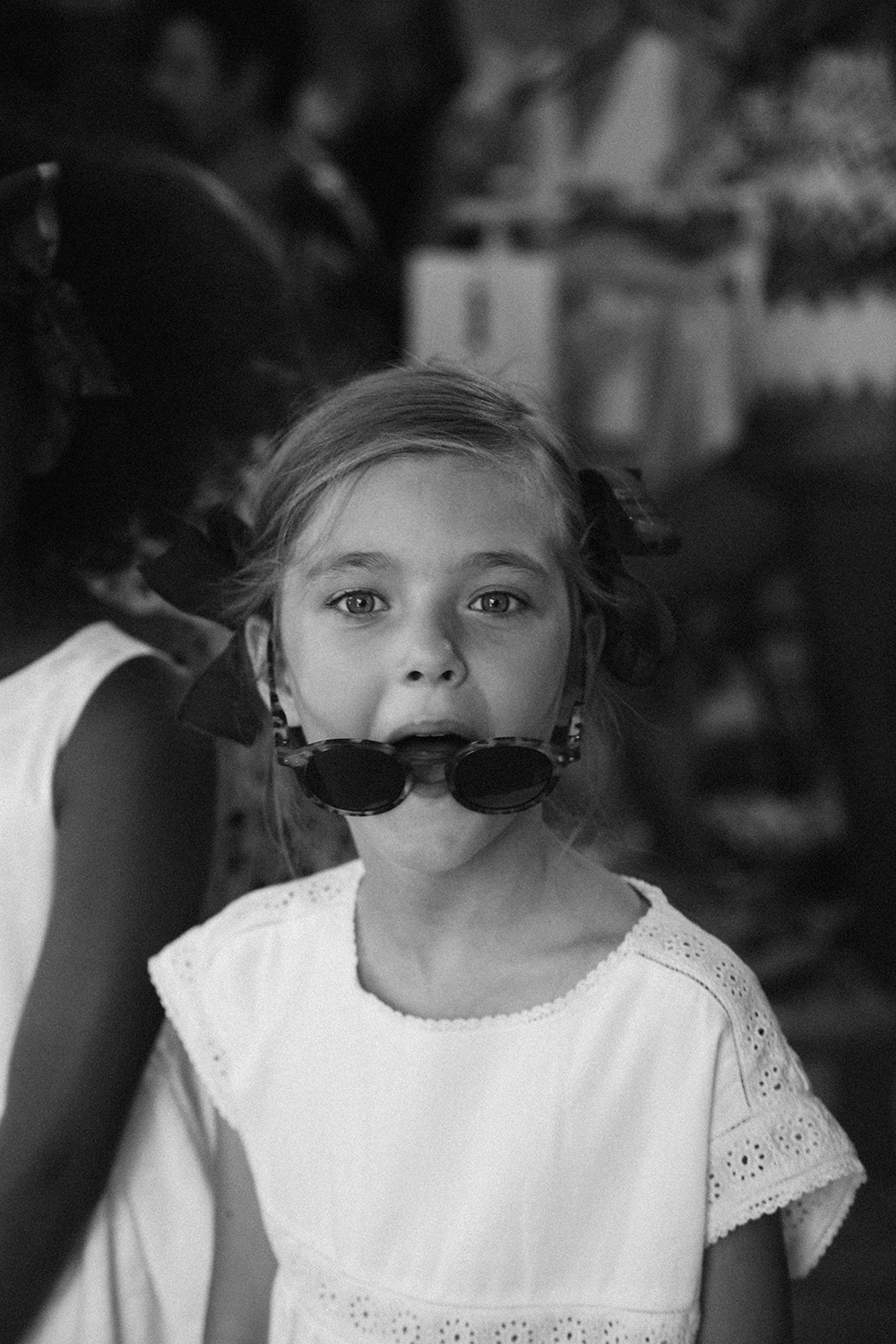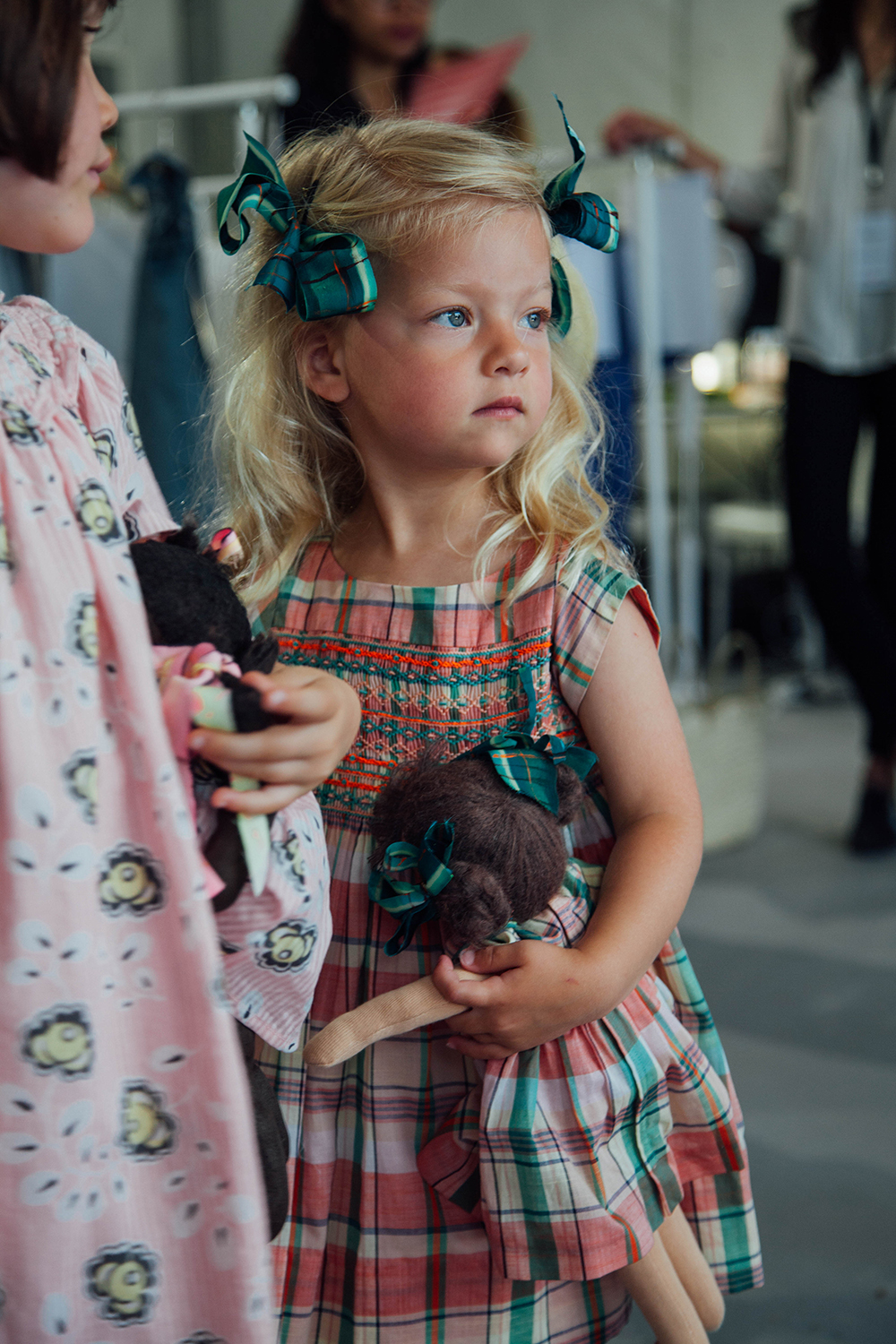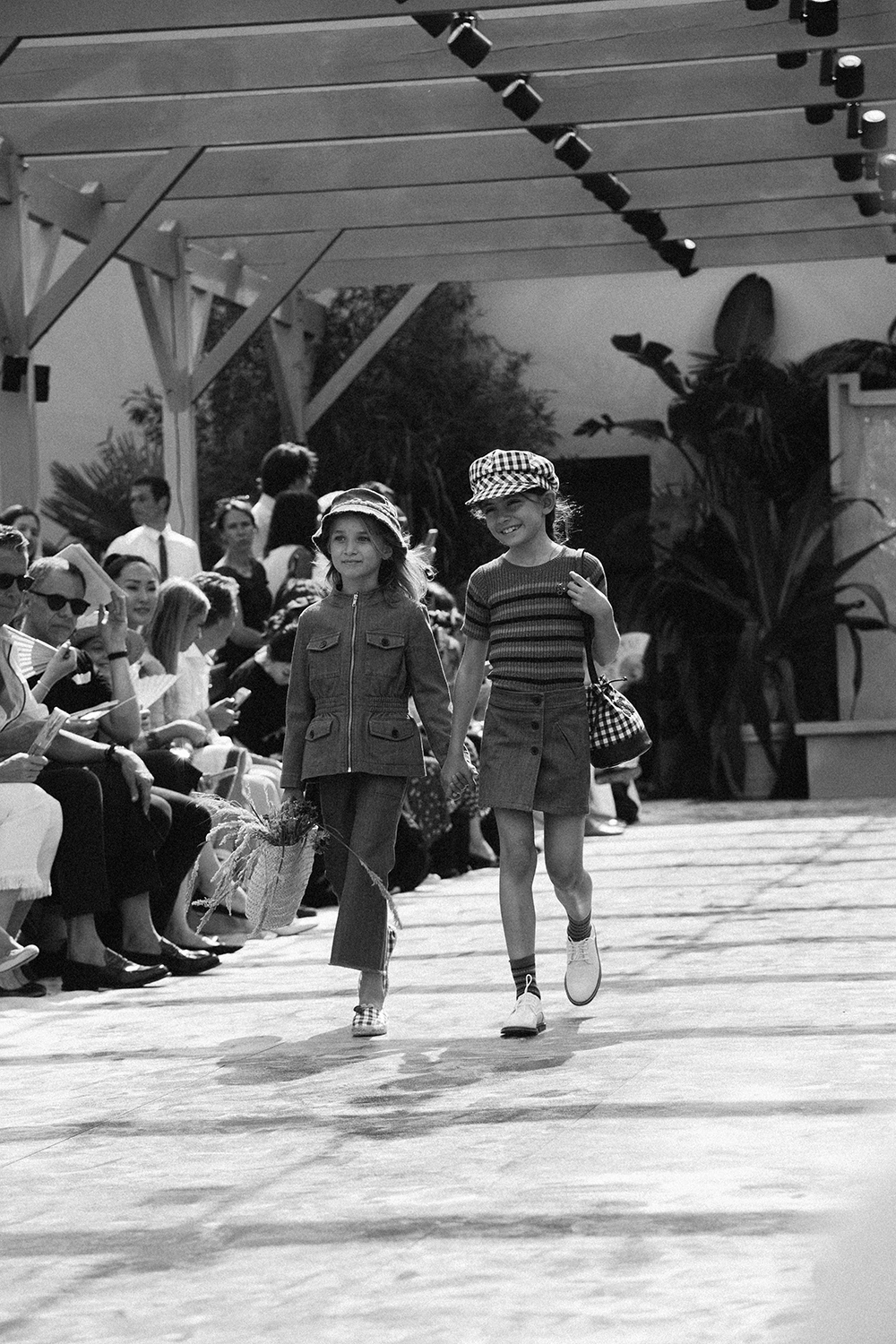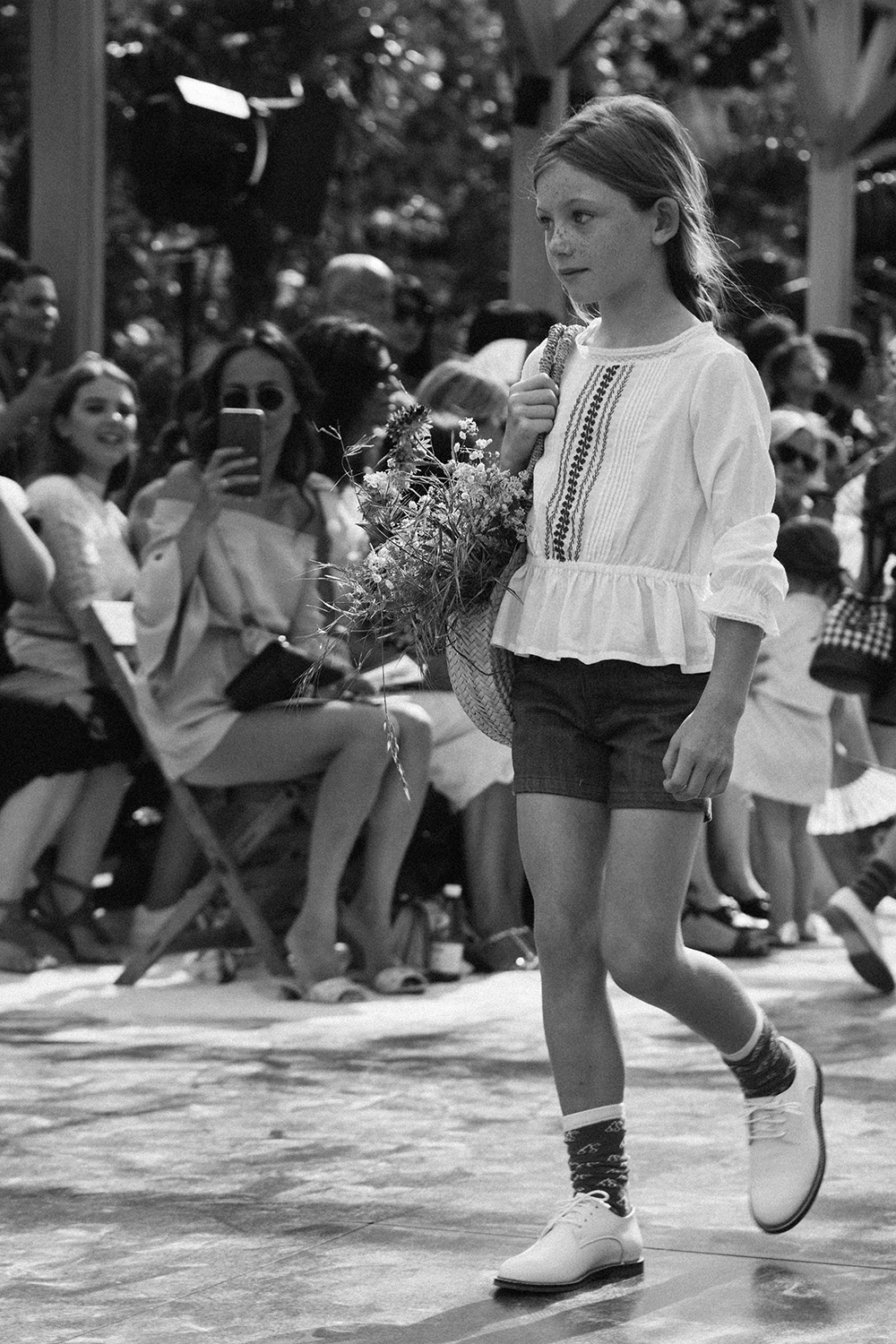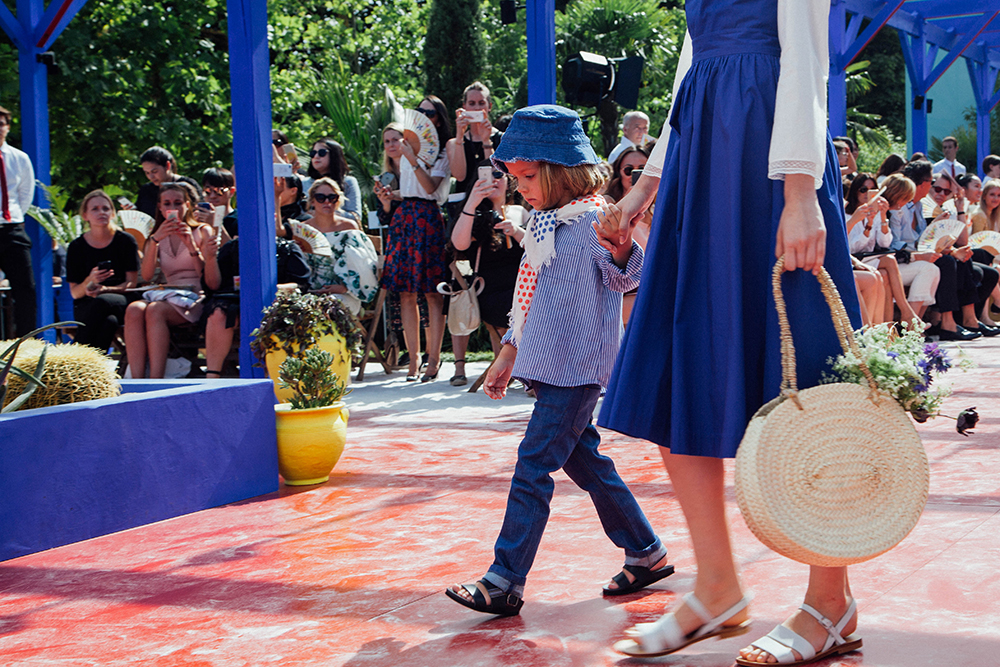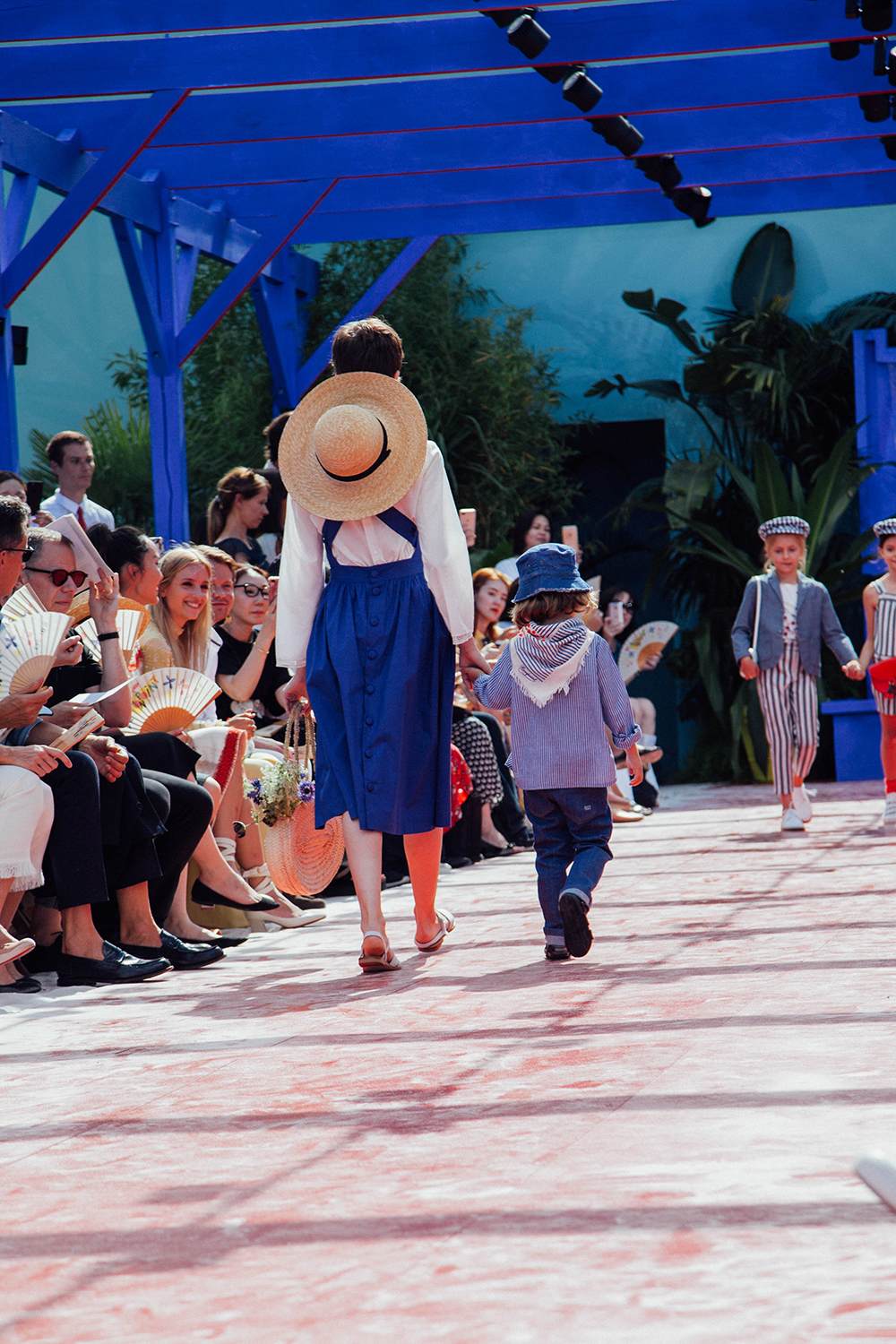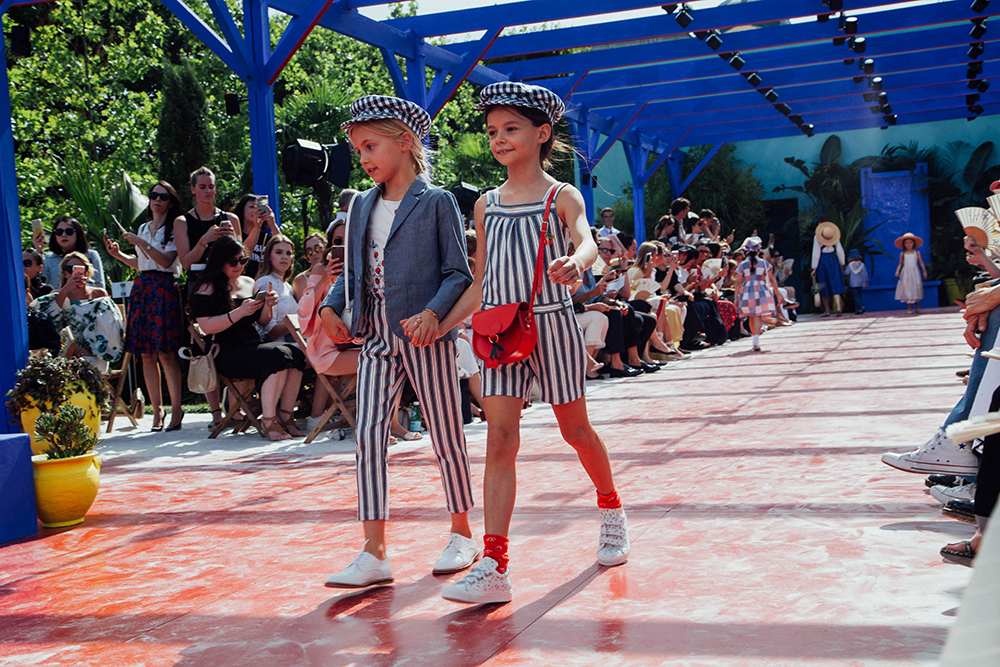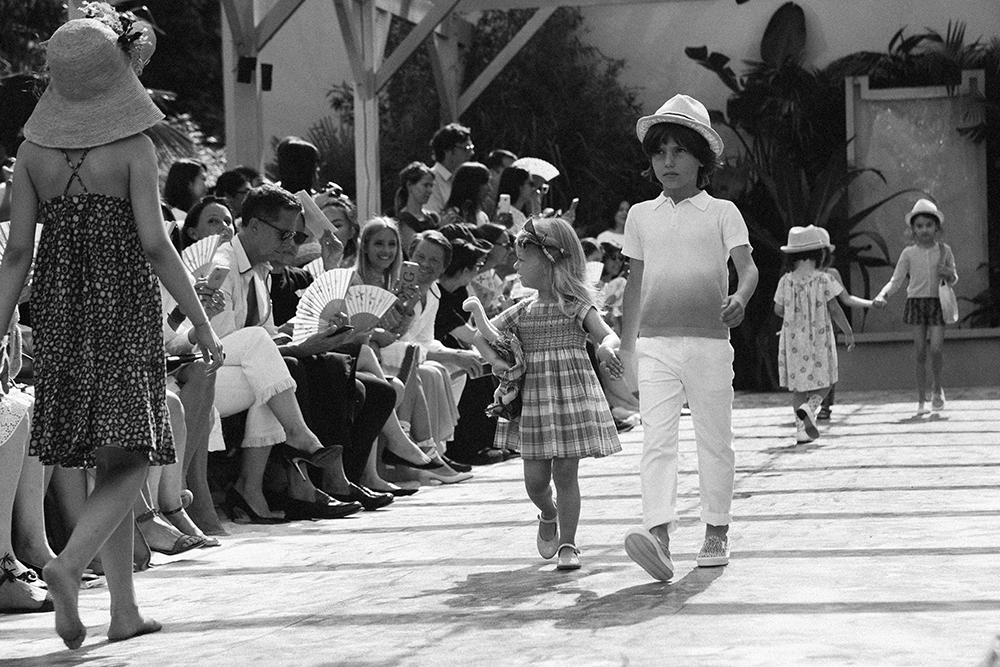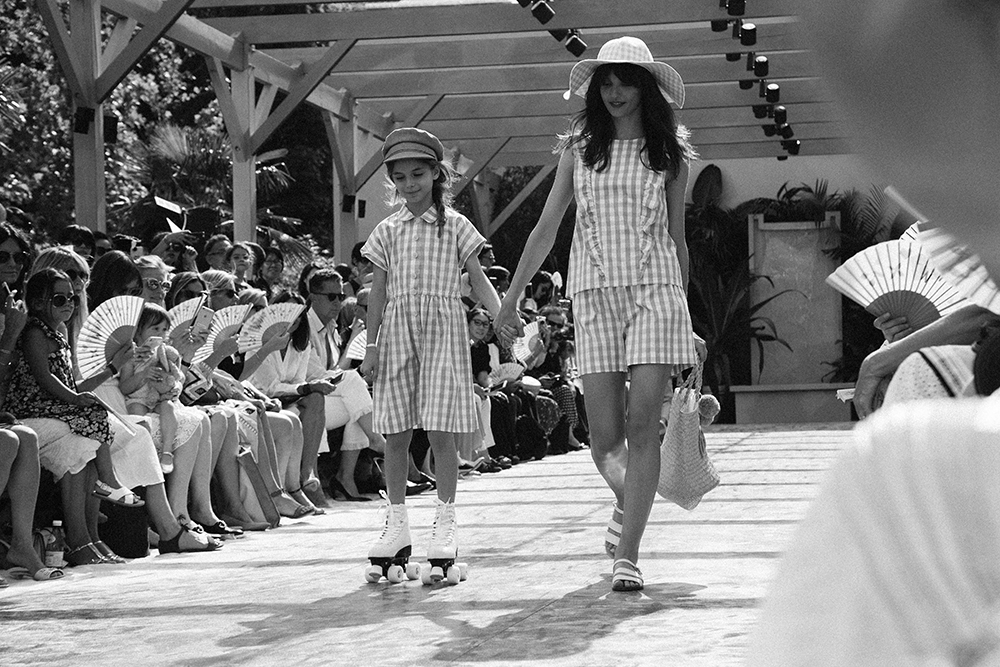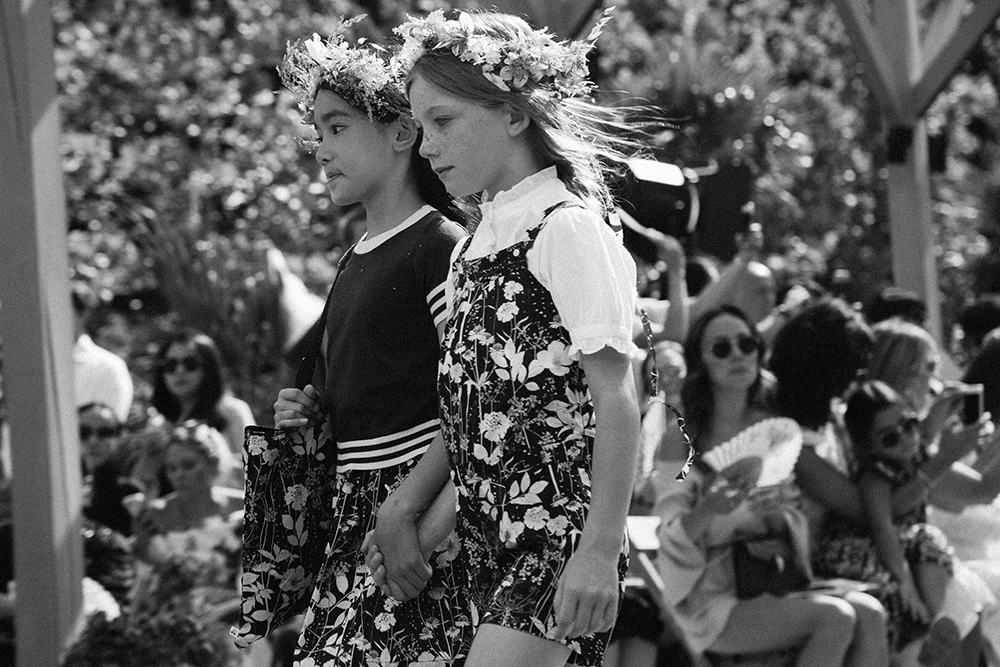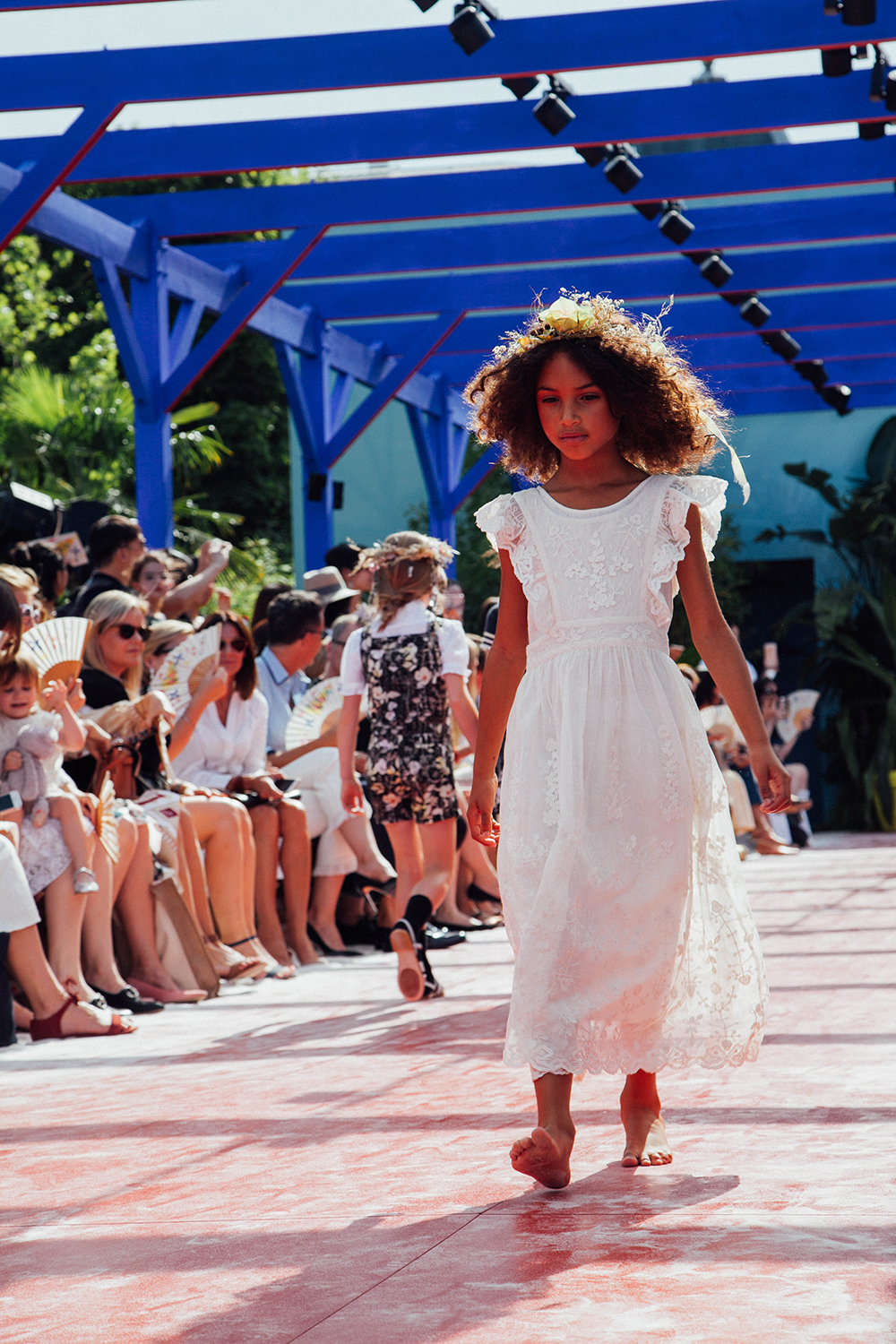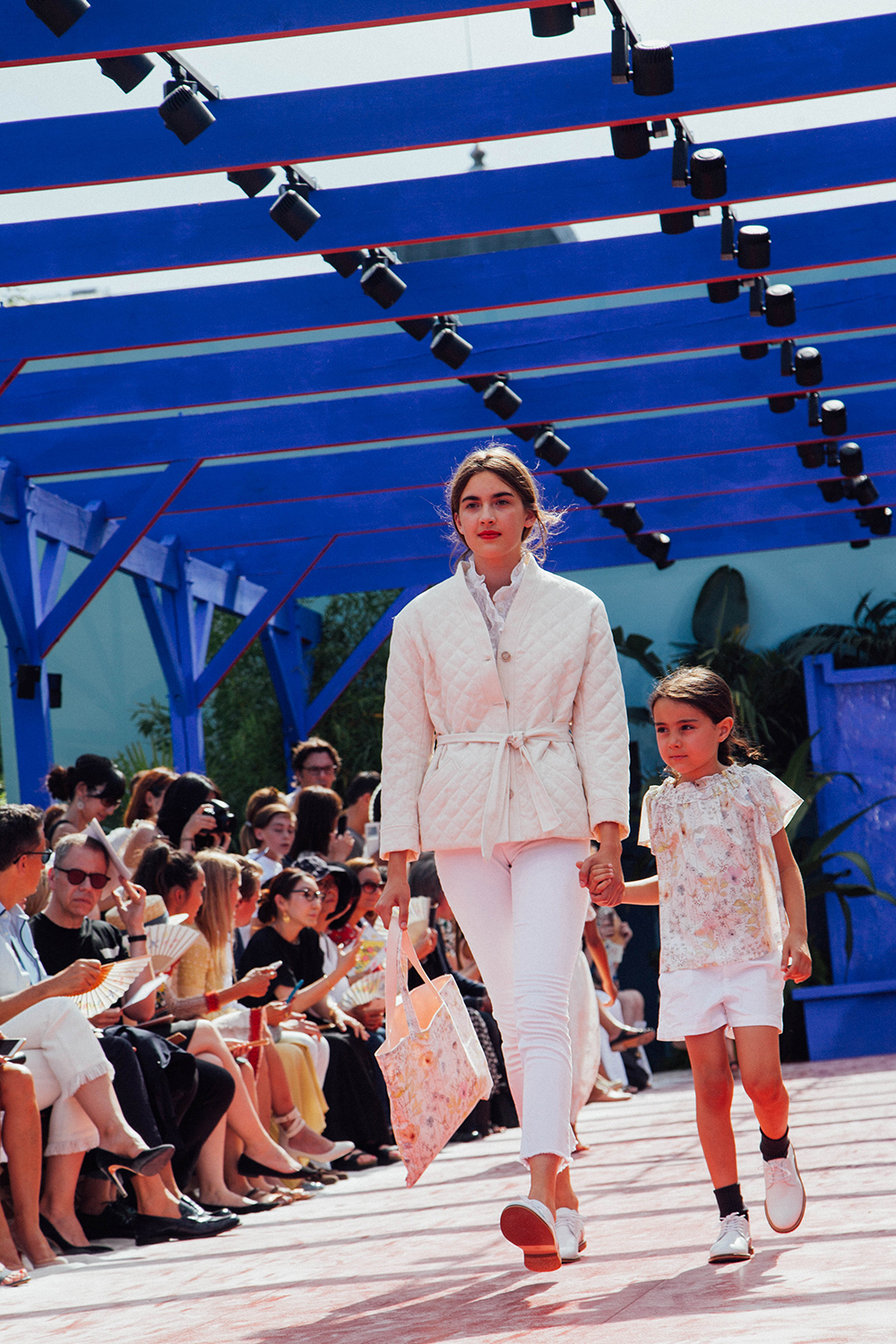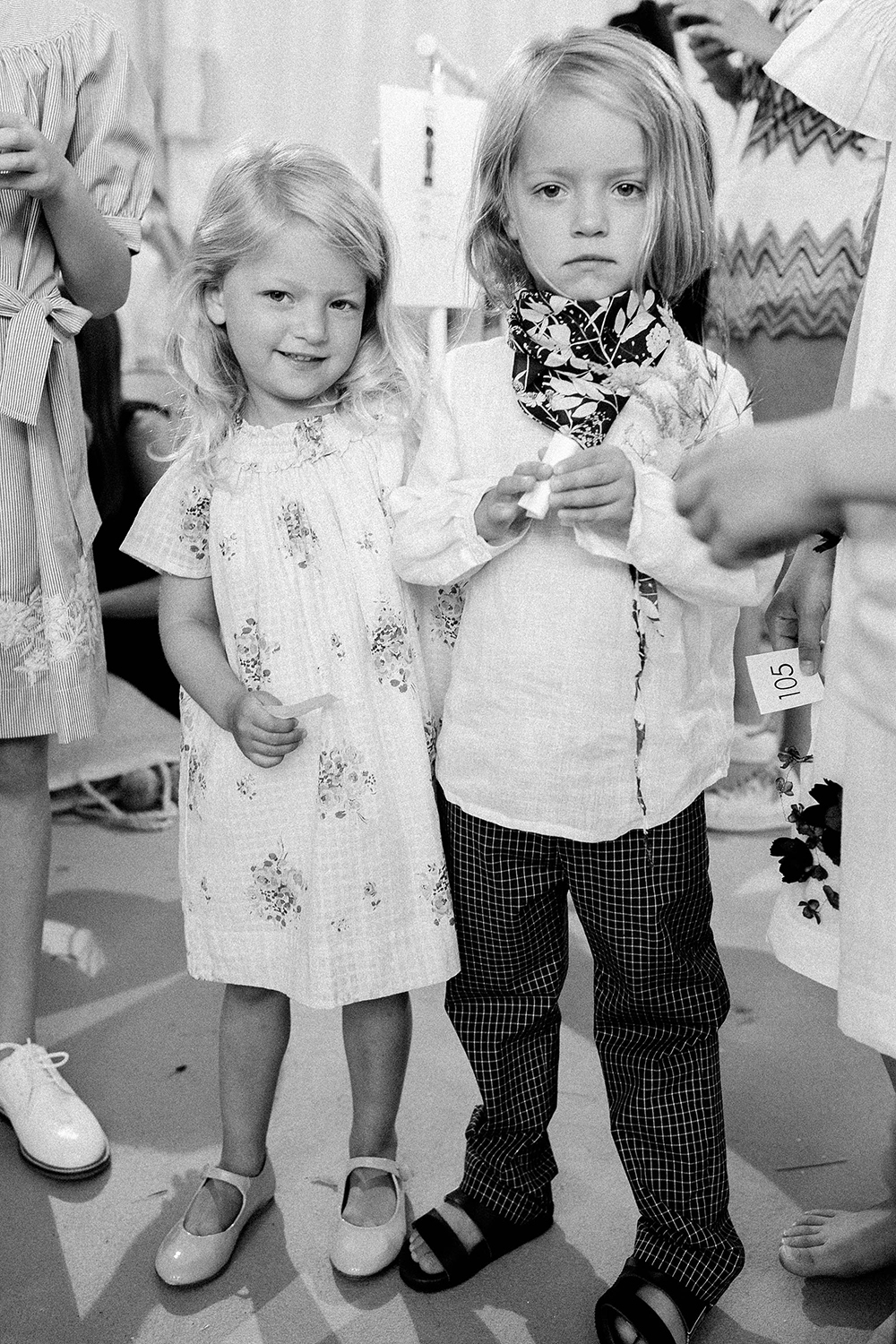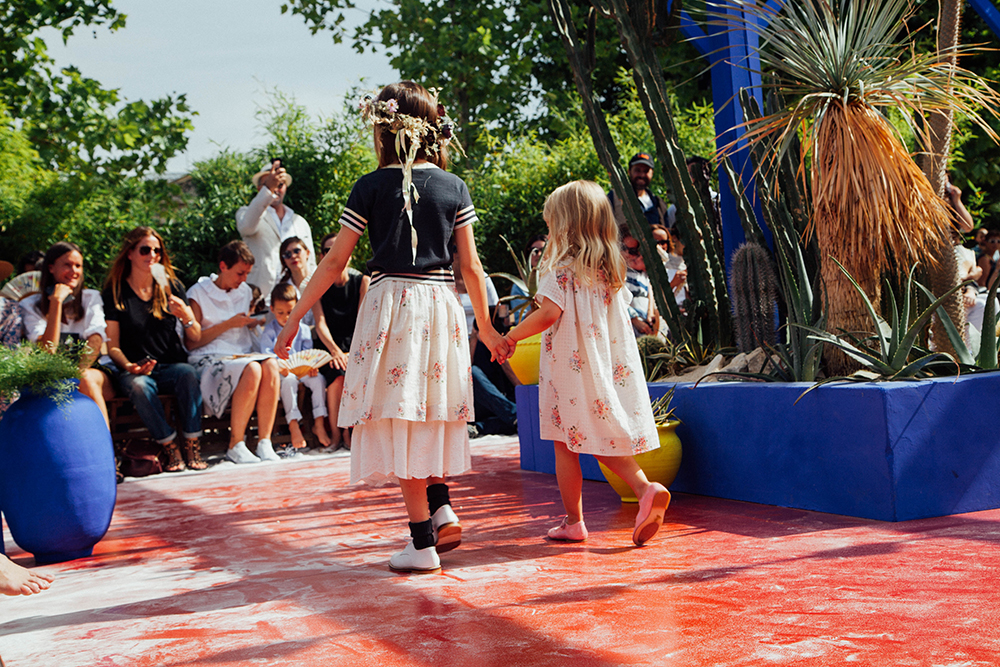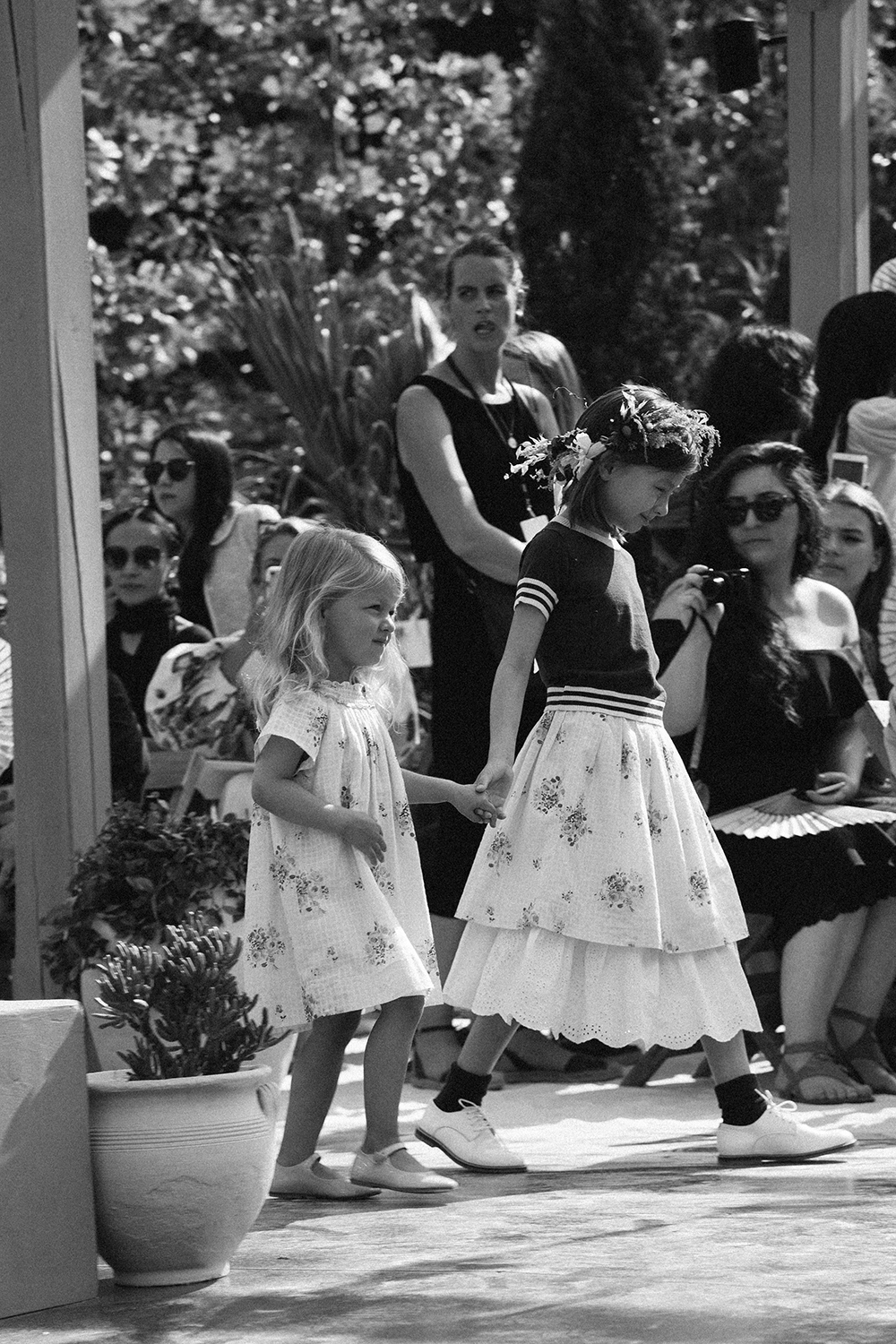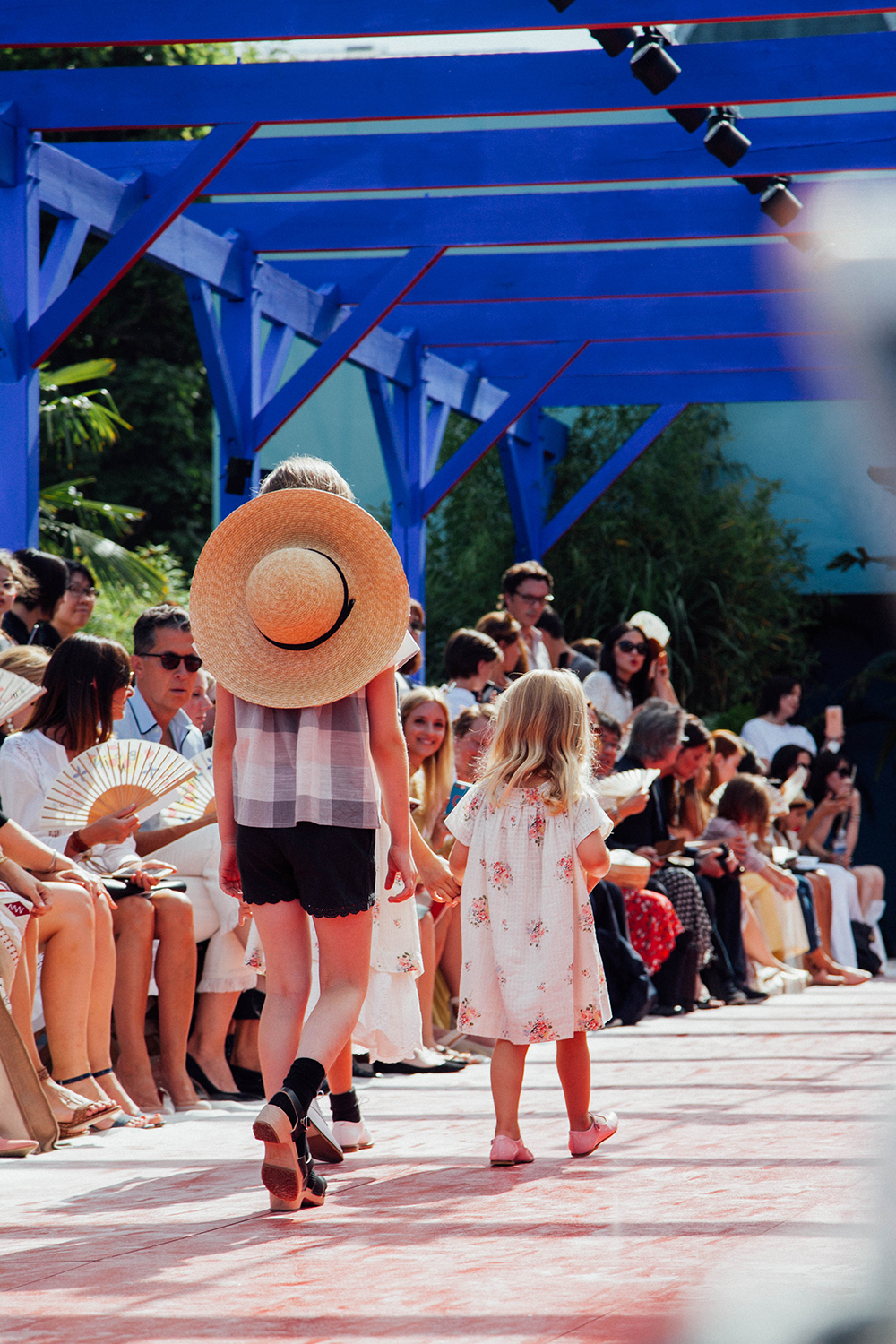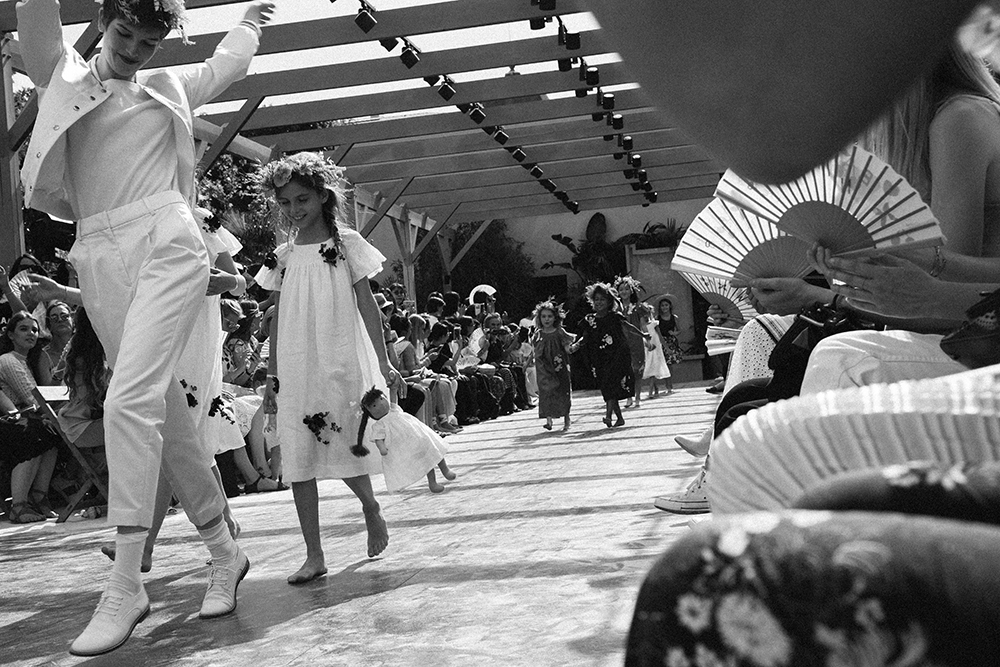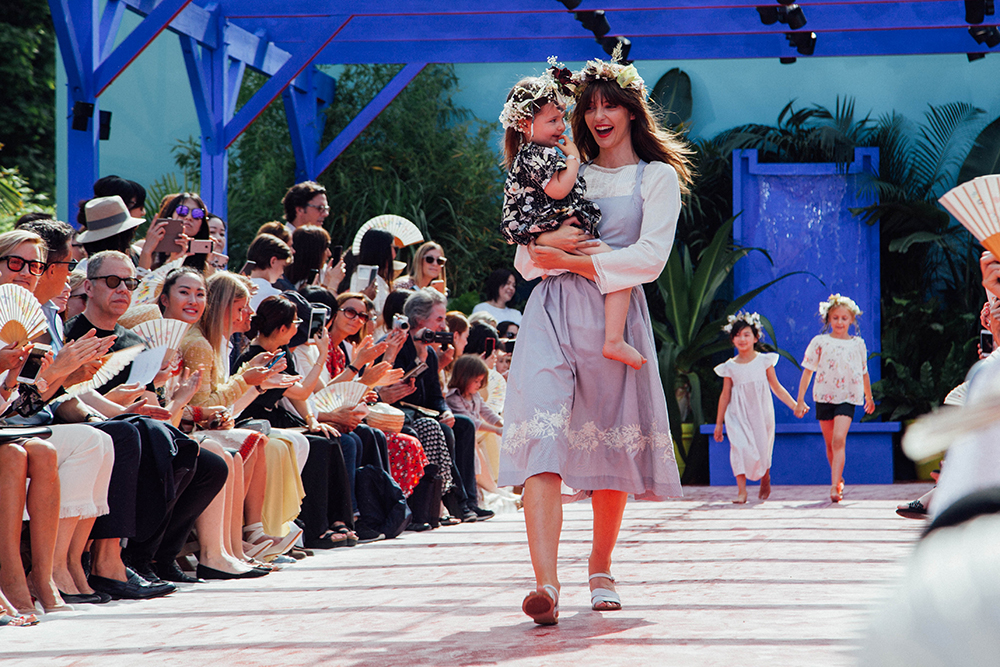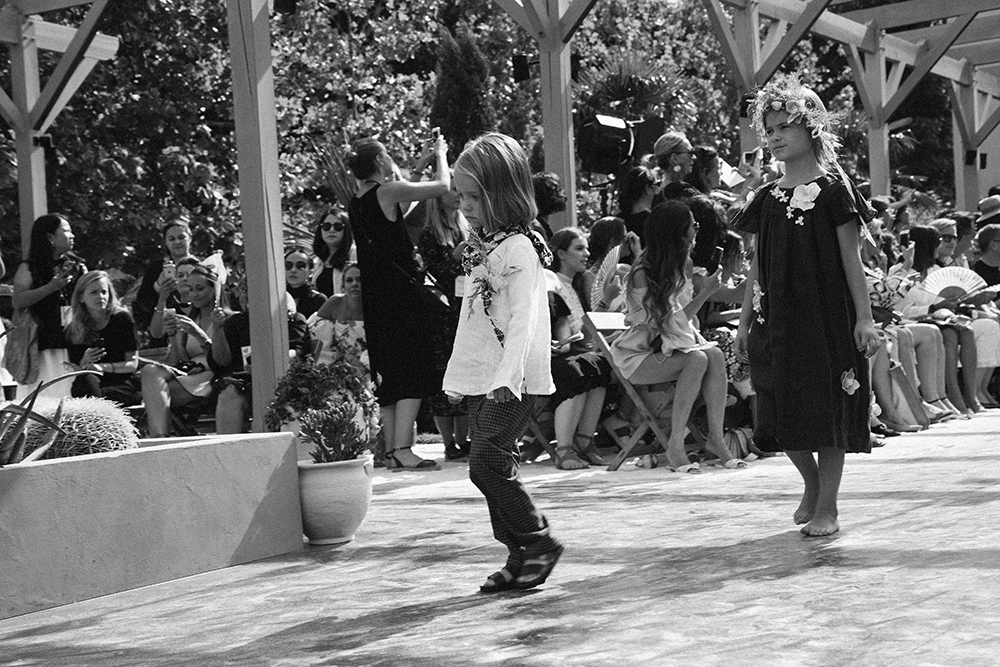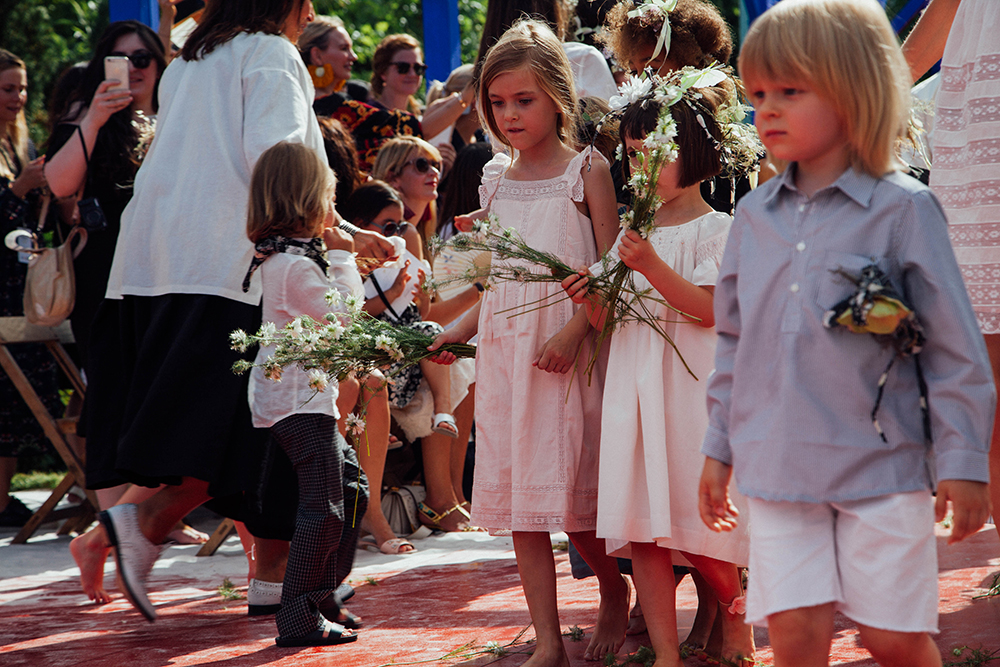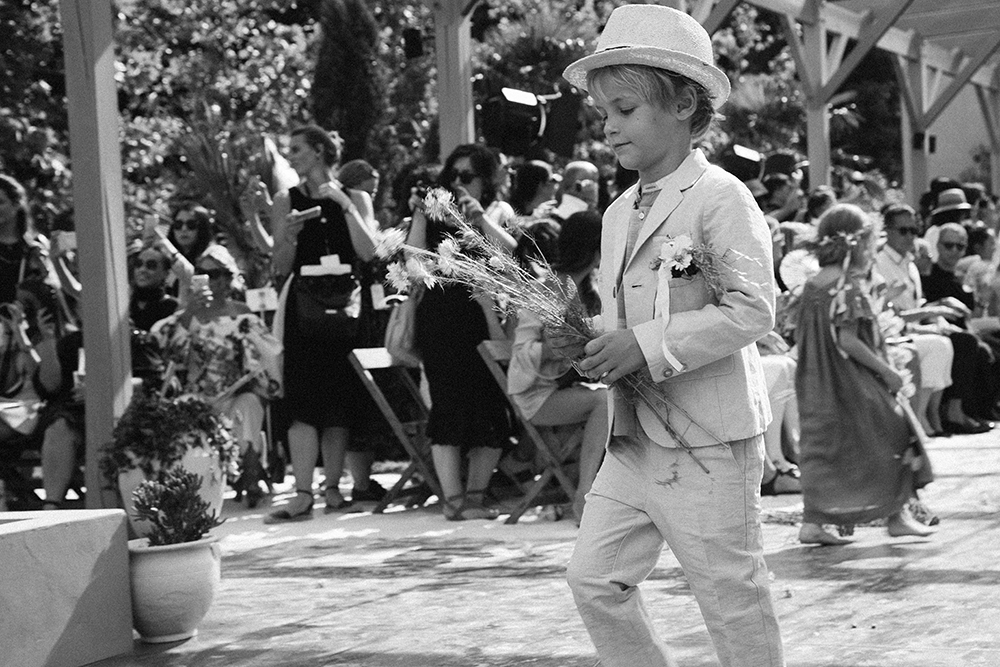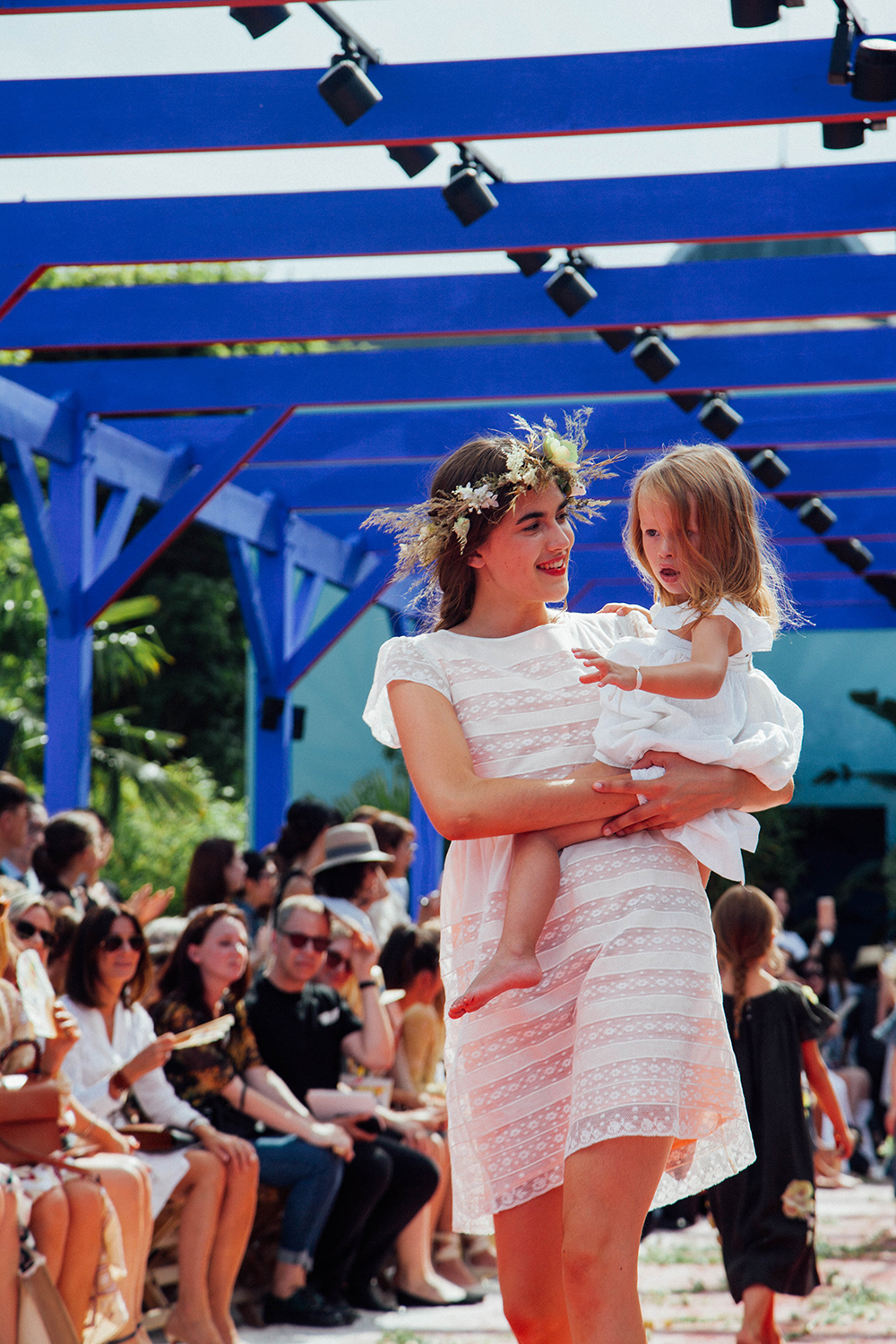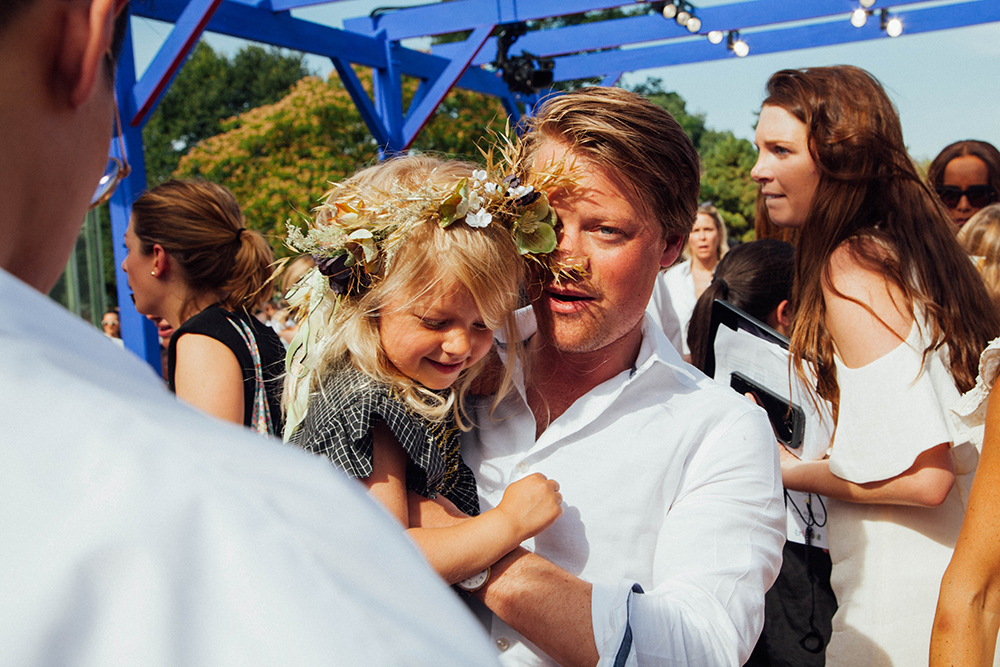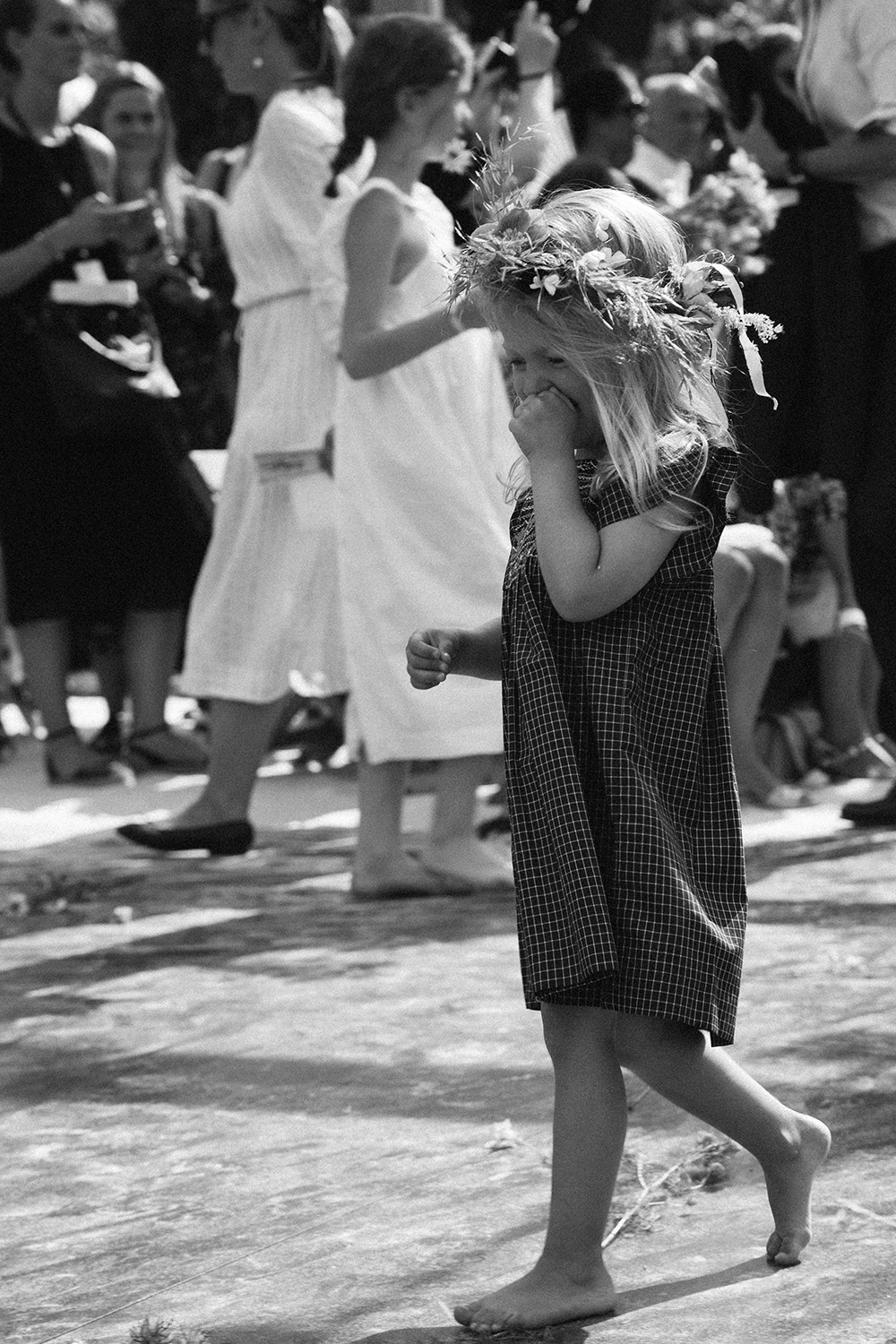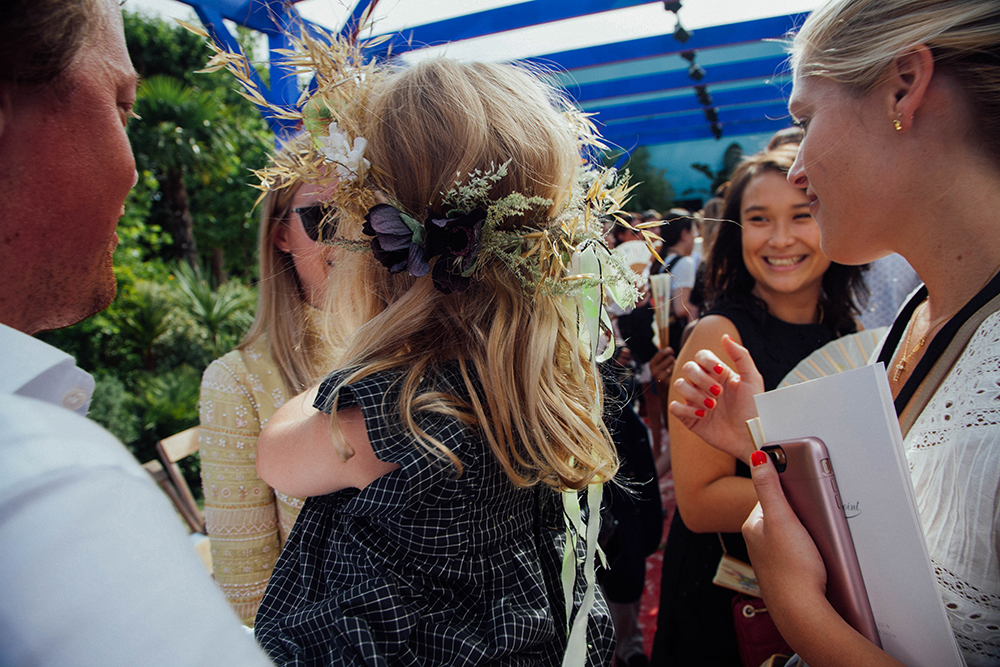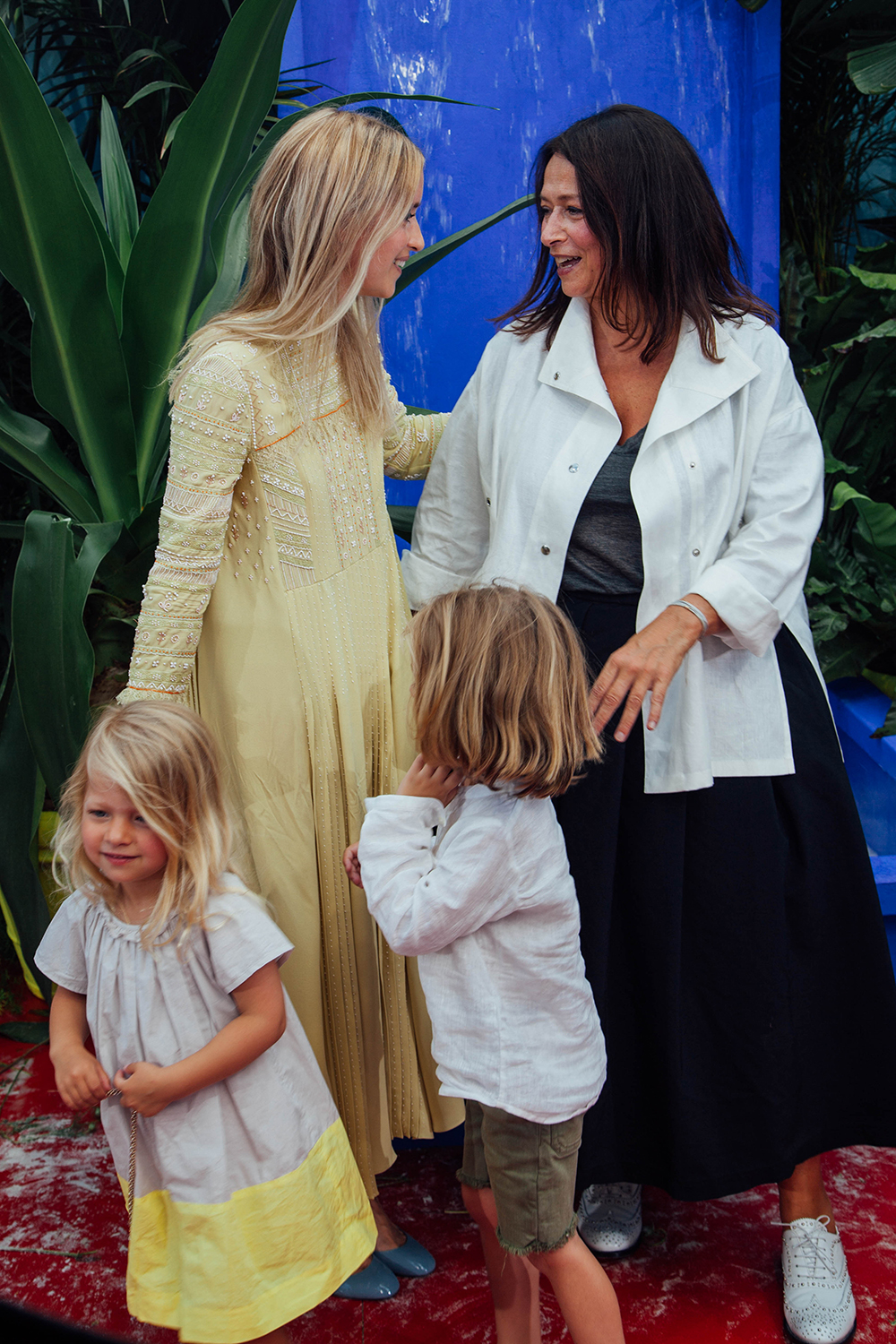 Photos by Jamie Snoeck
YOUR THOUGHTS