WHERE DID THE TIME GO?
Posted on June 8th 2017 by THEFASHIONGUITAR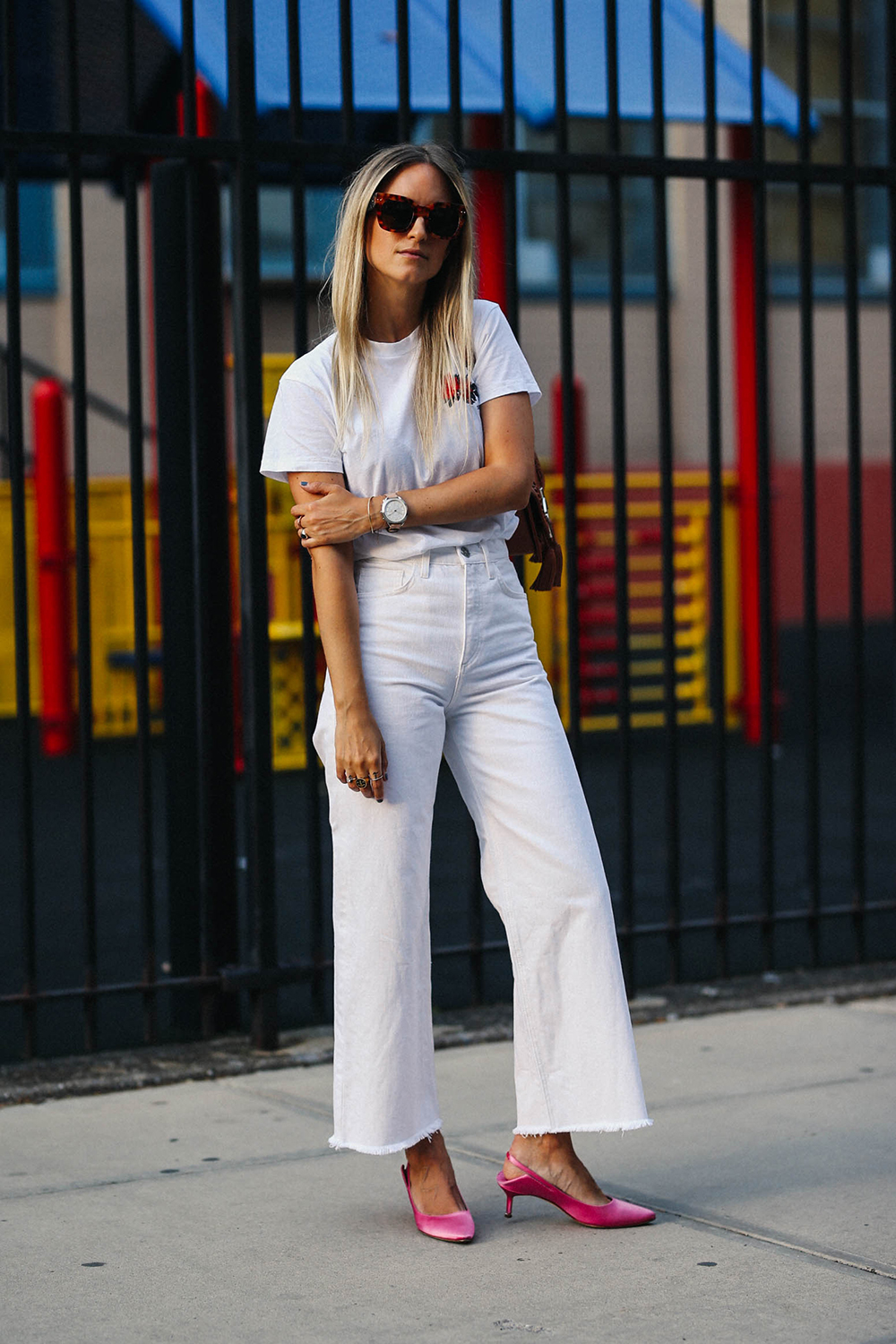 As cliché as it sounds, I'm often wondering "where did the time go"! With James turning 6 soon and Stella starting school next school year, they suddenly went from my babies to big kids. I must admit, it does scare me a little bit too… It only seems so little ago when I held them in my arms for the first time. The most life-changing moment in my life for sure.
And that life-changing moment developed in so many new "firsts". First time James smiled, first time he sat in a swing – which he loved so much, I can still see his face being so happy – and not too long ago, his first school day. Worried this would end up in a crying disaster for both me and James, as so many warned me for, it was actually only me who shed a tear. James literally told me on his way into his new classroom "mommy, don't follow me please". Well, you can imagine, I could only think "where did the time go"… when did my baby James grow up into this confident little boy? I couldn't be more proud.
Stella, being the second, and quite fast after James, did everything a little sooner than James did. Needless to say, he had the best "teacher" because James loves to teach her the ropes. Her first walk, I still see here heading for a soccer ball in our West Village living room. I was like "she must be the sporty-type" I mean, which baby girls sets her first steps going after a soccer ball haha!
Anyway, every mother reading this will a 100% know what I'm talking about, and everyone, including future mommy, has heard about these clichés. I can only tell say, all of them are true… and they help you prepare for what is coming, or at least makes you less surprised when things happen. Yet, that one cliché about "time flies" with kids, I didn't expect it to fly faster than the speed of light! I do feel sometimes that – because I was building a business and had babies at the same time – I maybe not enjoyed every single second as much as I should have. Then again, I want to set a good example to my kids, and show that a mother who works is a good thing too. I just have to make sure to keep track of time during my work days – I work Monday till Thursday and take Friday off – and a watch comes in very handy doing that!
Last year I did an extensive search to find "the perfect watch" and tried many traditional and smart watches. As many smartwatches look like an extension of a smart phone, I personally feel mostly pulled towards the traditional type of watch, or at least the way those look. Yet, in terms of functionality, a smart watch feels the way to go. To me, the Fossil Hybrid Smartwatch has best of both worlds; it looks like a traditional time pieces, but functions as a "smart one". So, I can totally say that the Fossil Hybrid Smartwatch is an amazing addition to my collection.
What I love the most about this watch? First of all – as mentioned before – it's the perfect combination between a traditional and smart watch; as it looks like a normal watch, but functions as a smart watch. More specifically, I love the activity tracker, because it helps me improve awareness of the amount I actually "move" during the day. A desk job is a scary thing when you realize how little you sometimes move! Then there's the buzzing notification when I get emails, and the sleep tracker. Both helpful in organizing my day, and knowing when to get an extra hour of sleep during a busy week!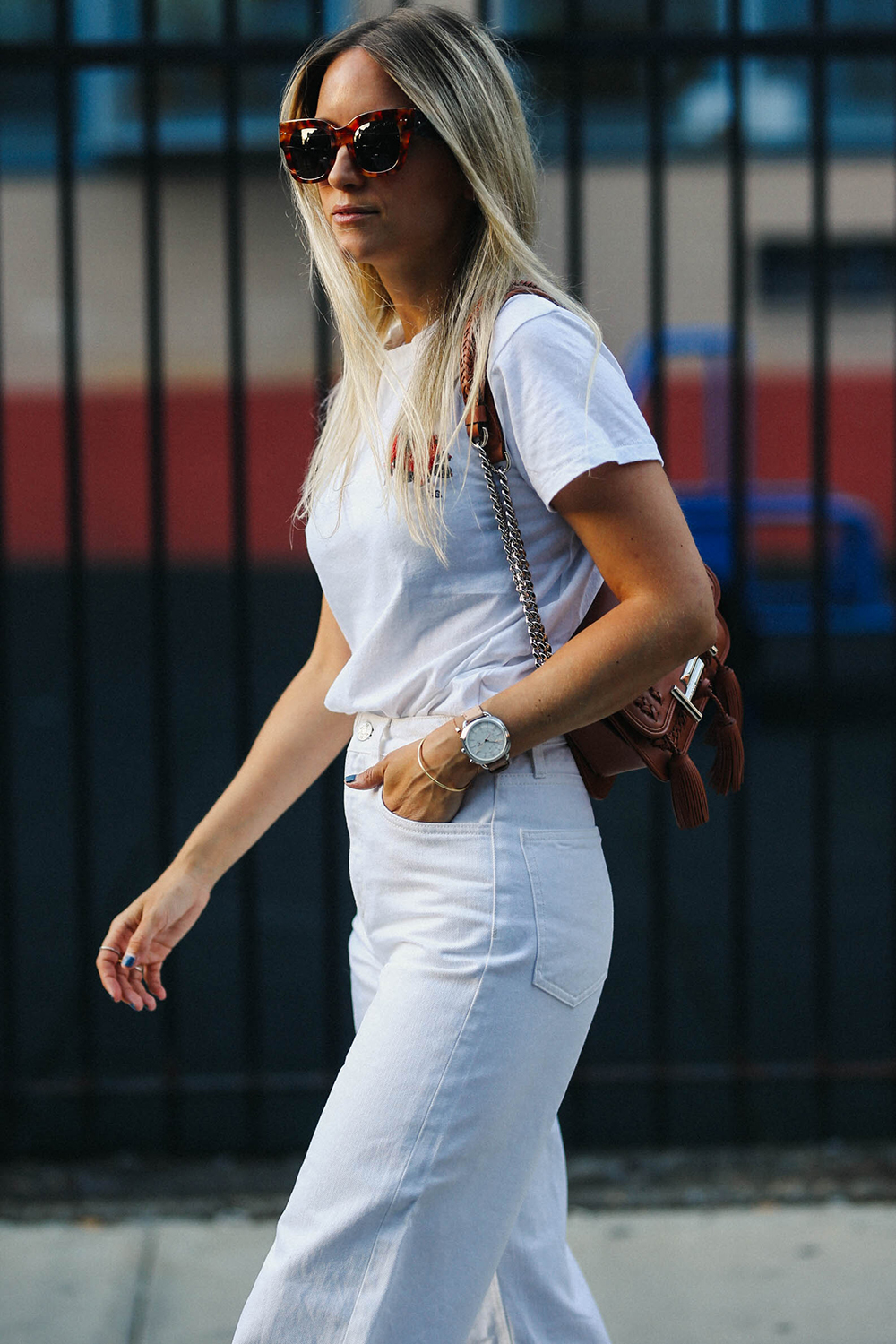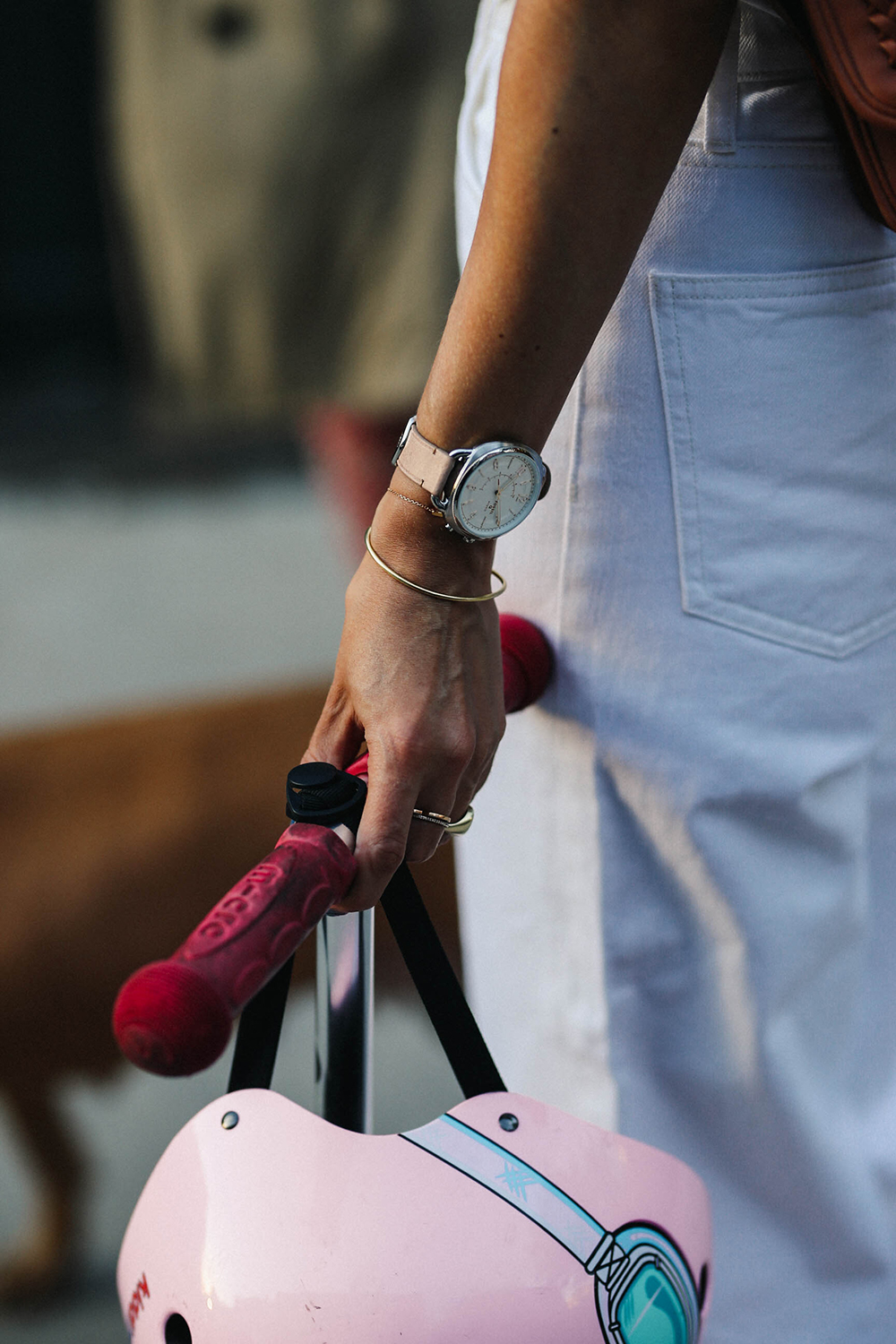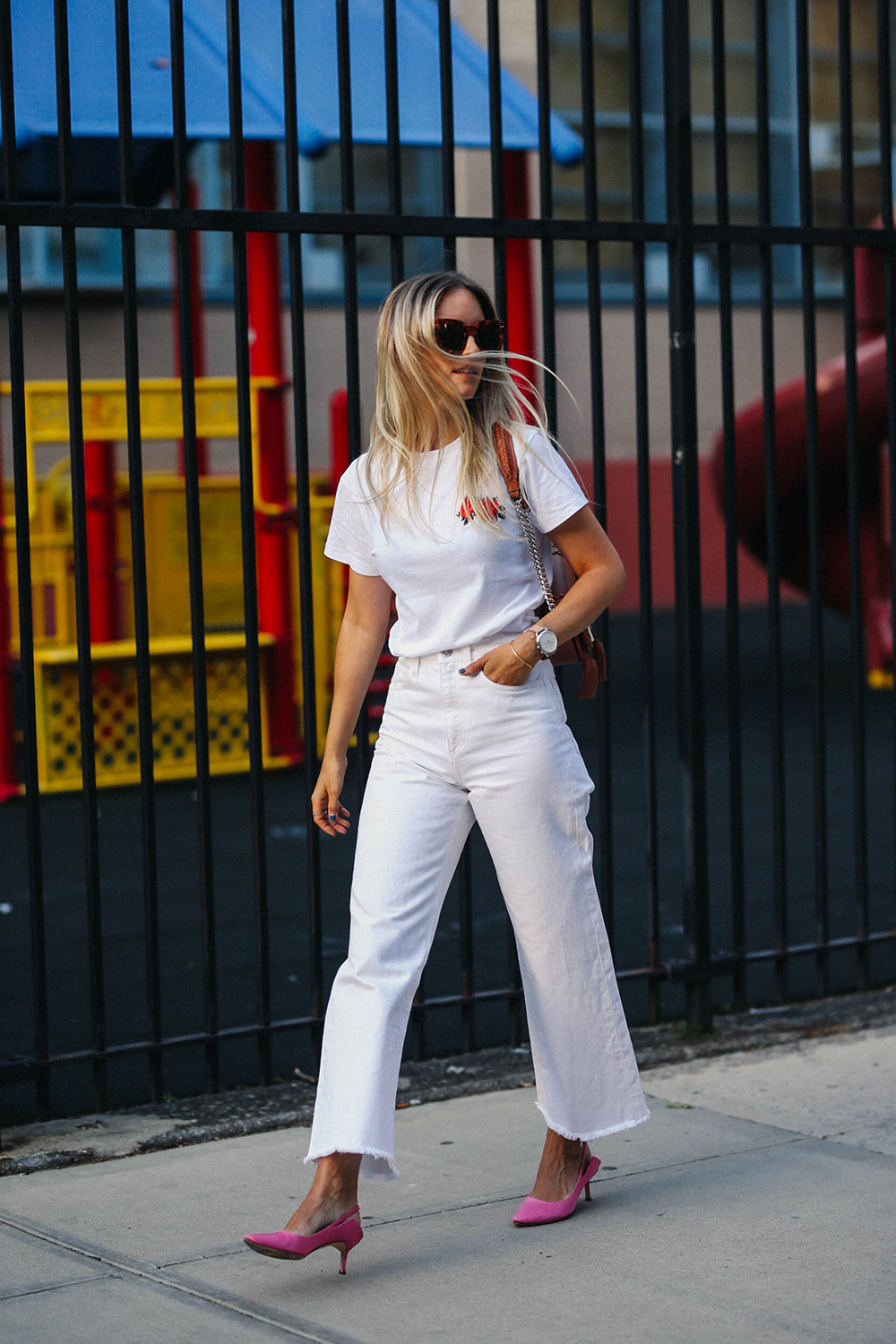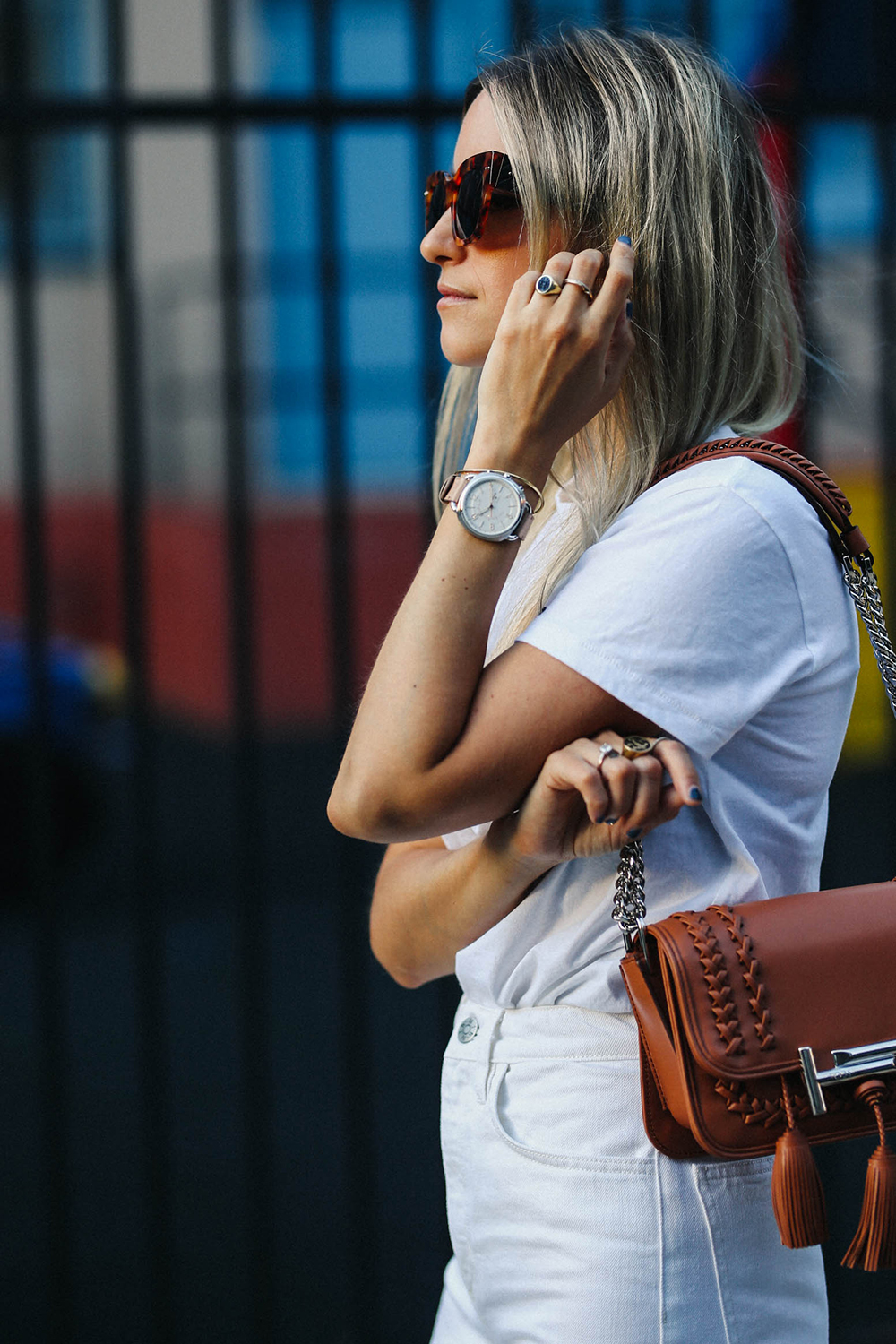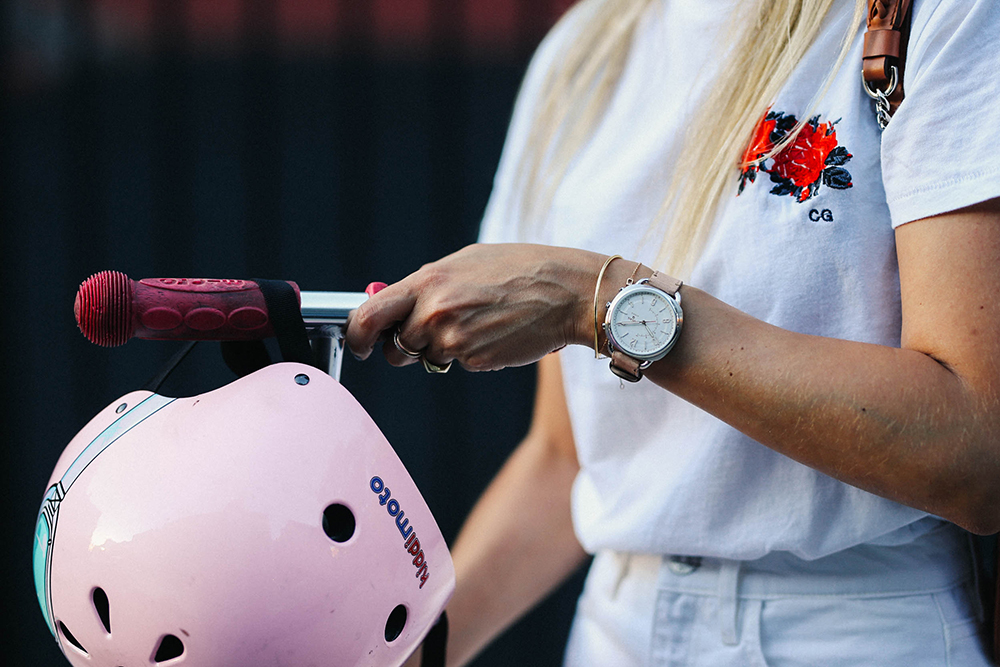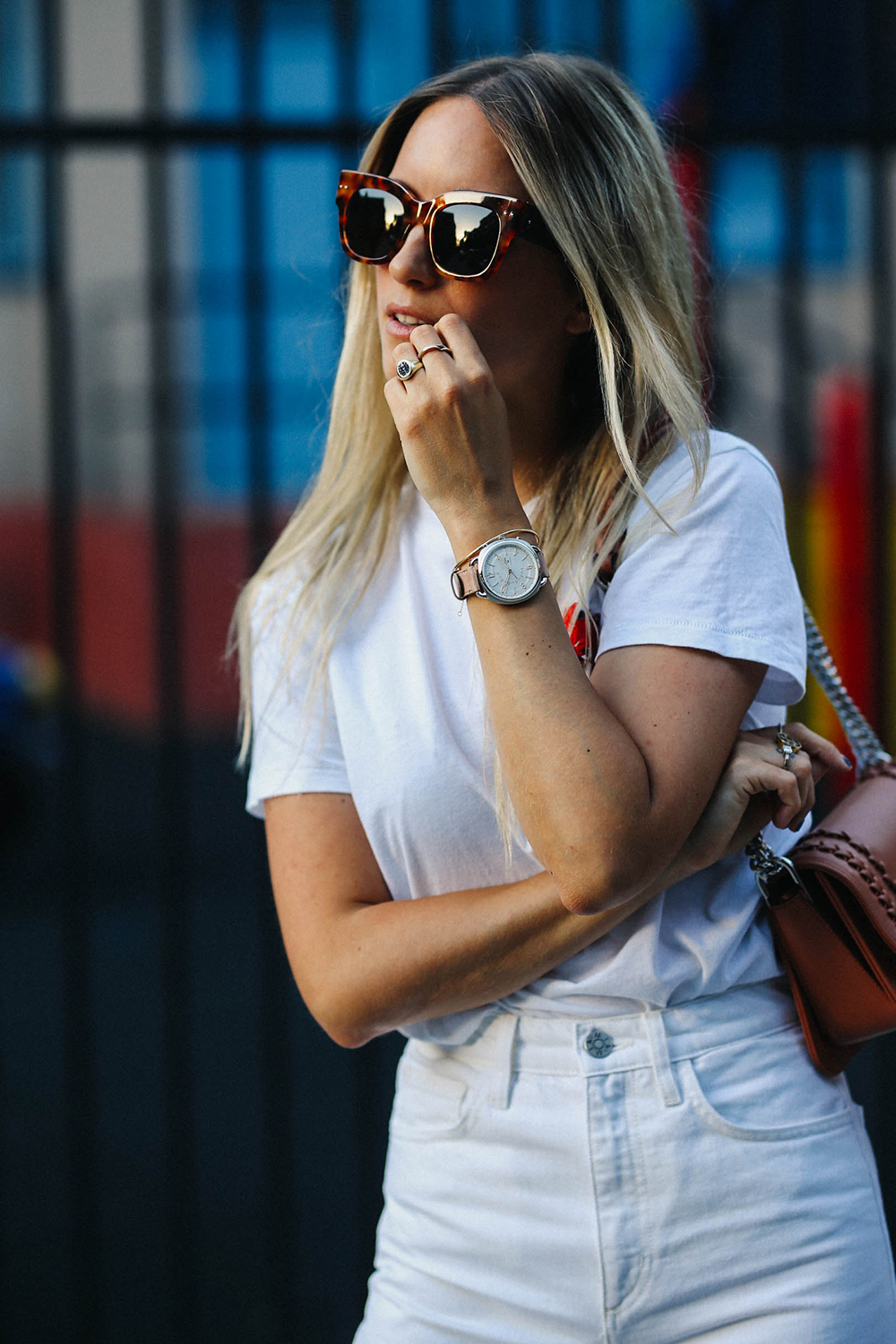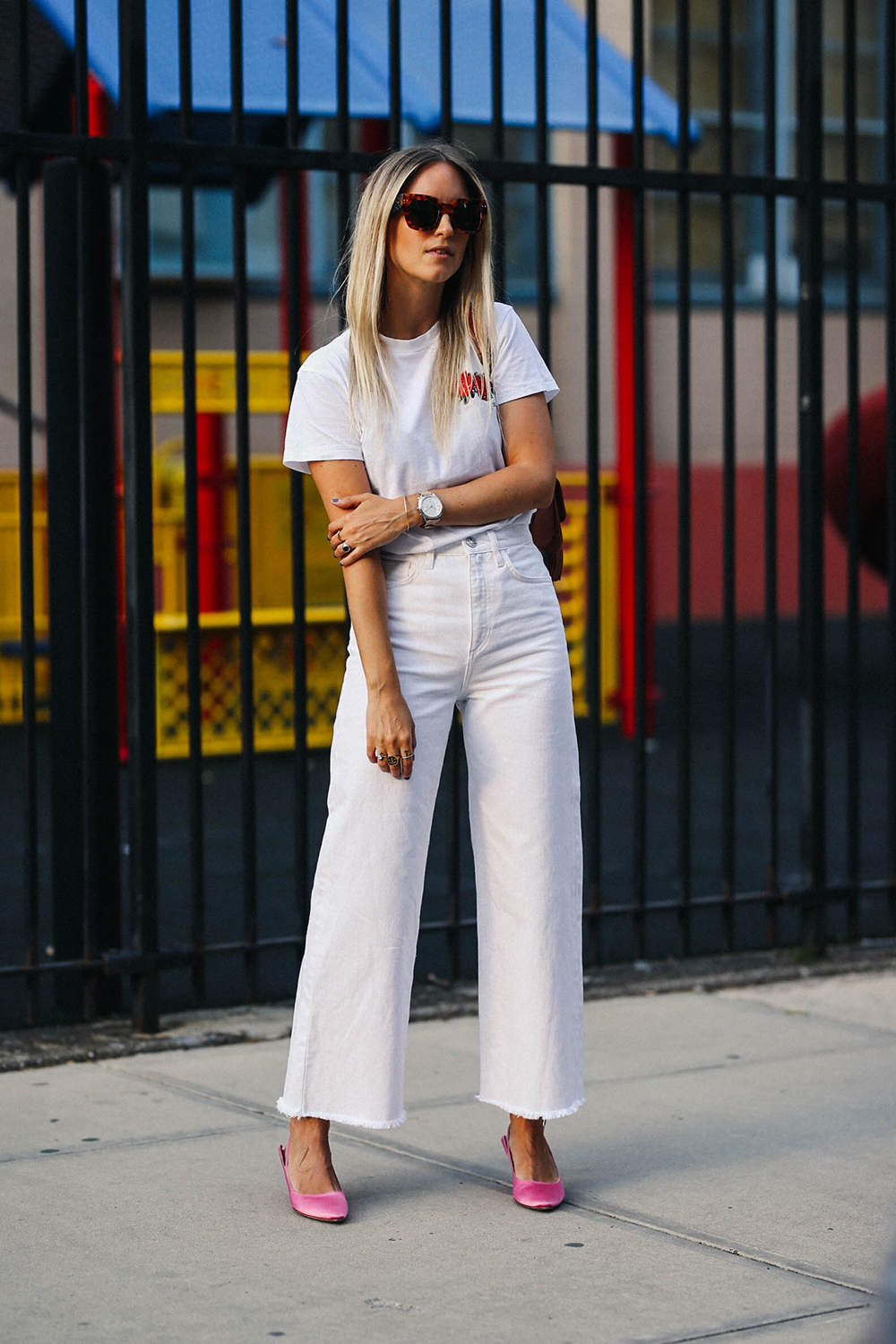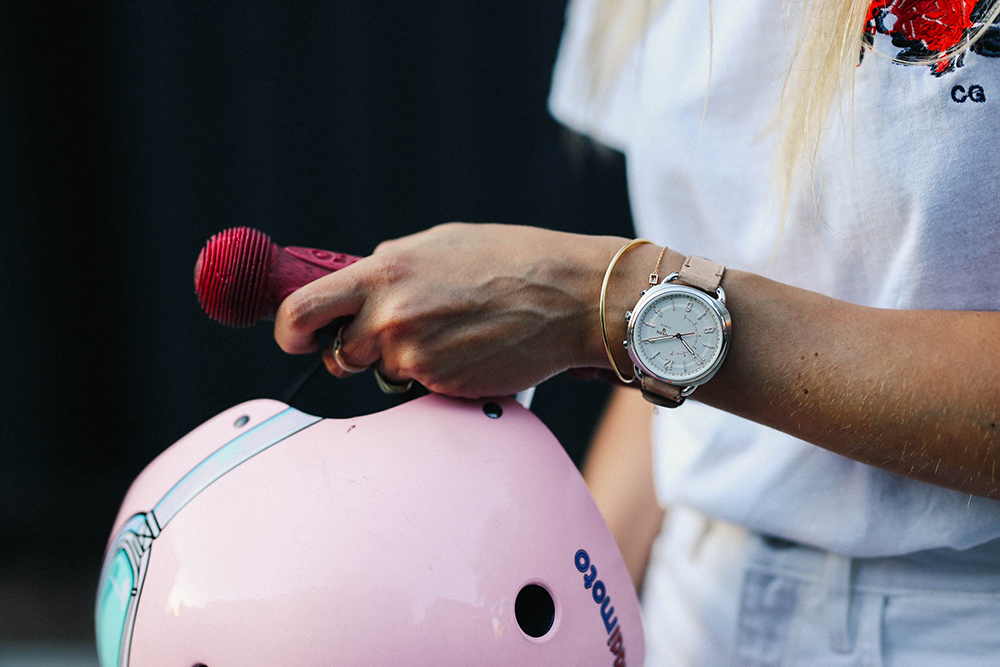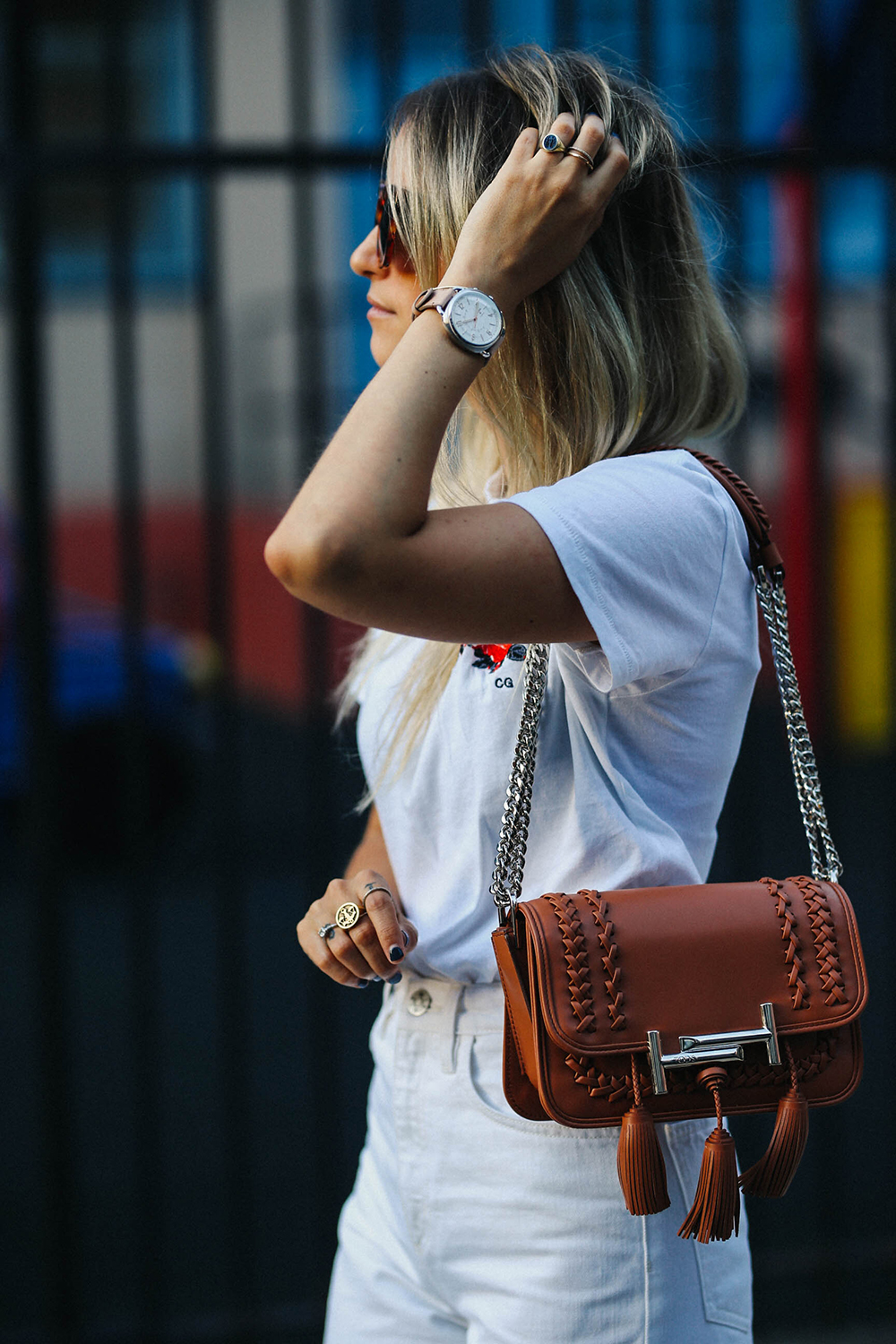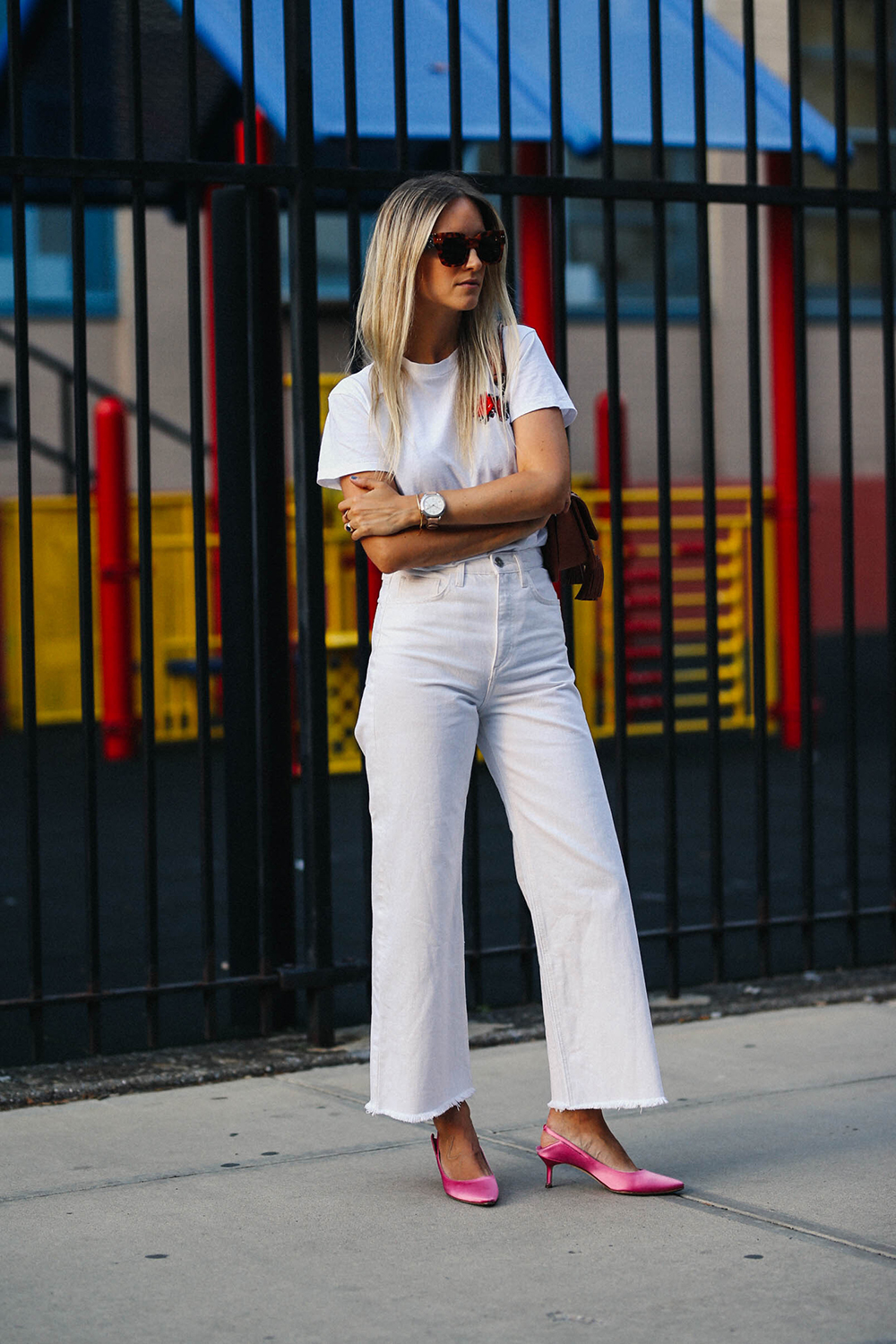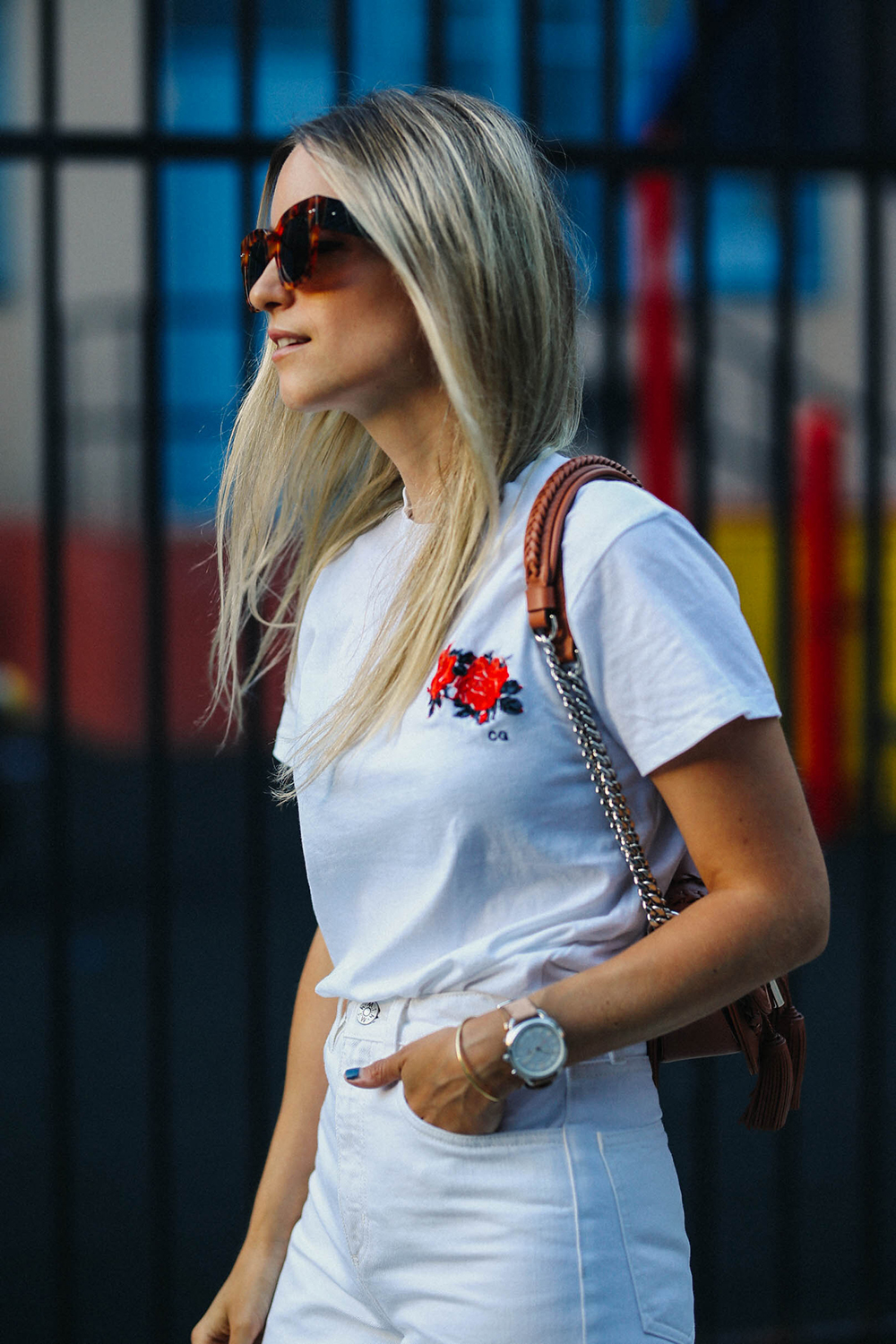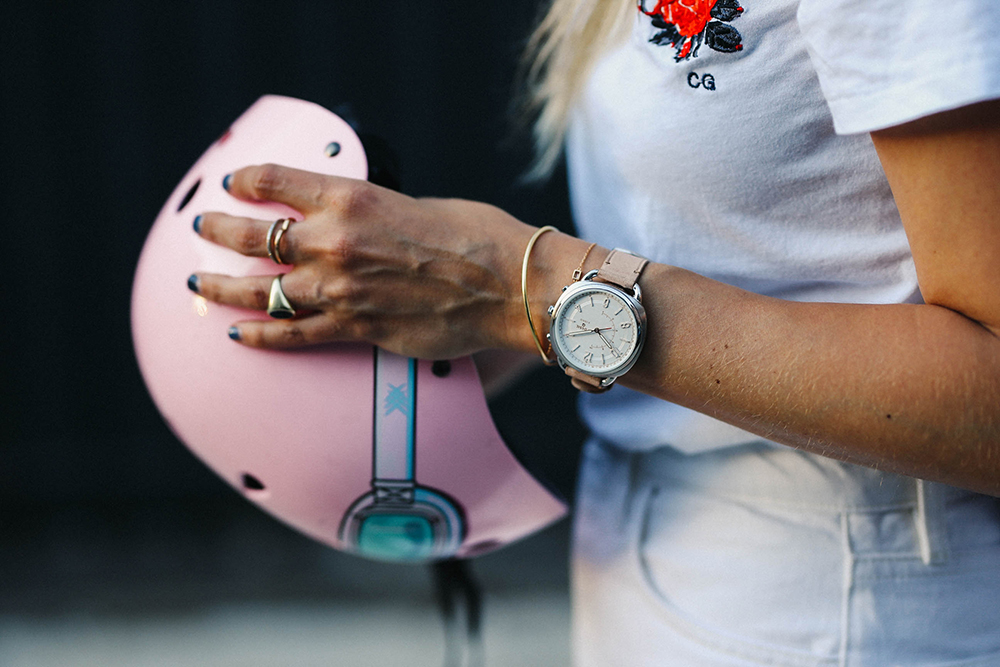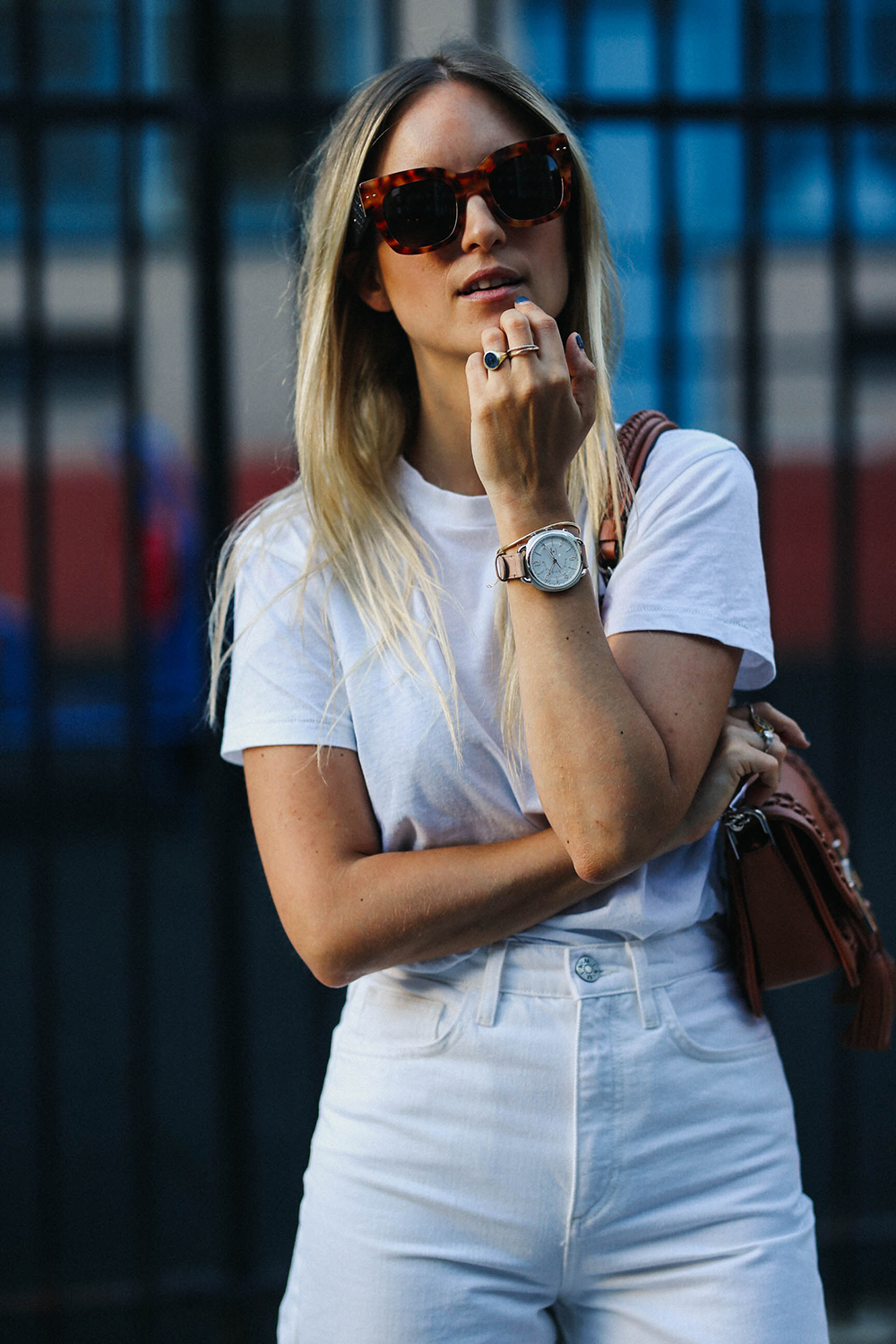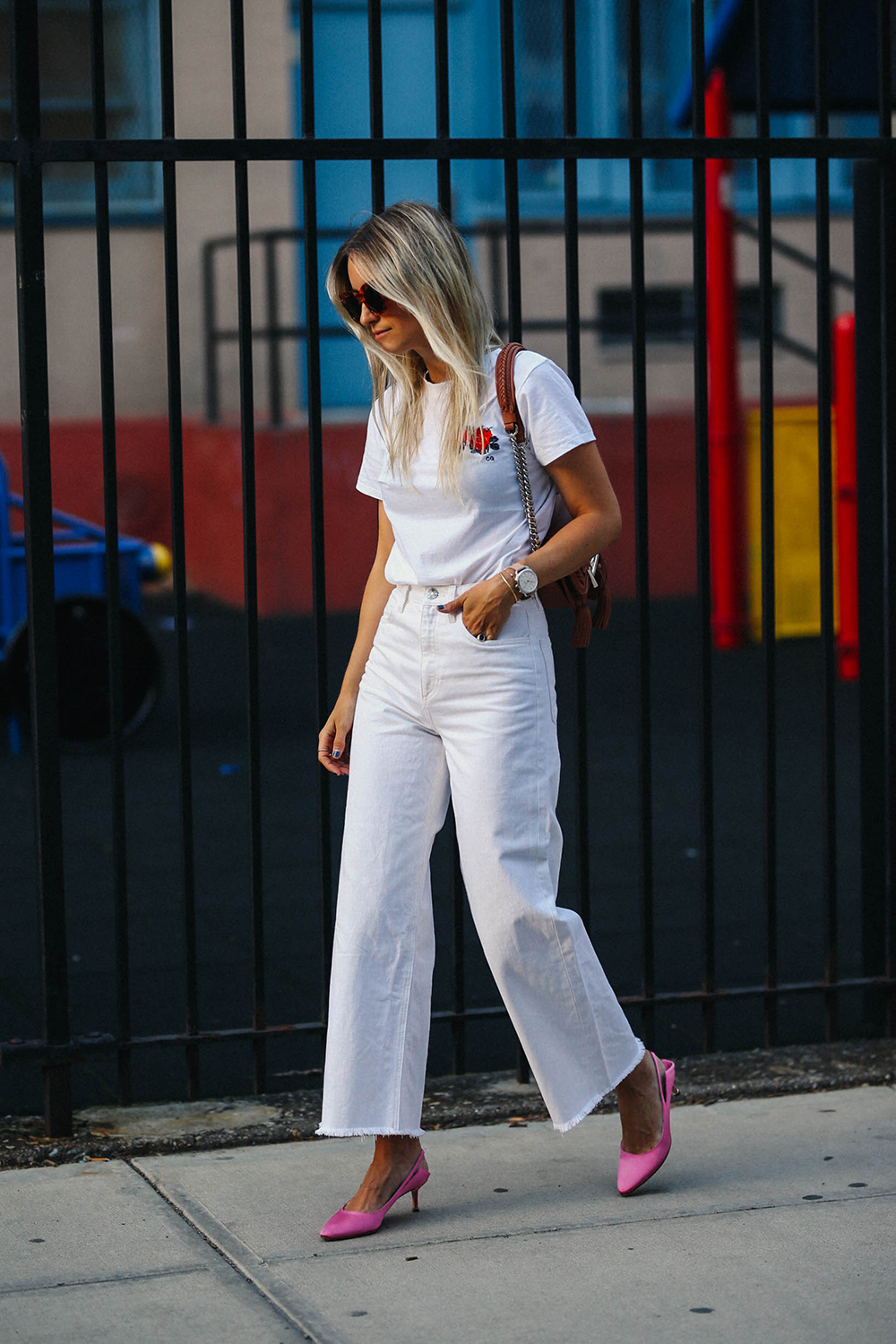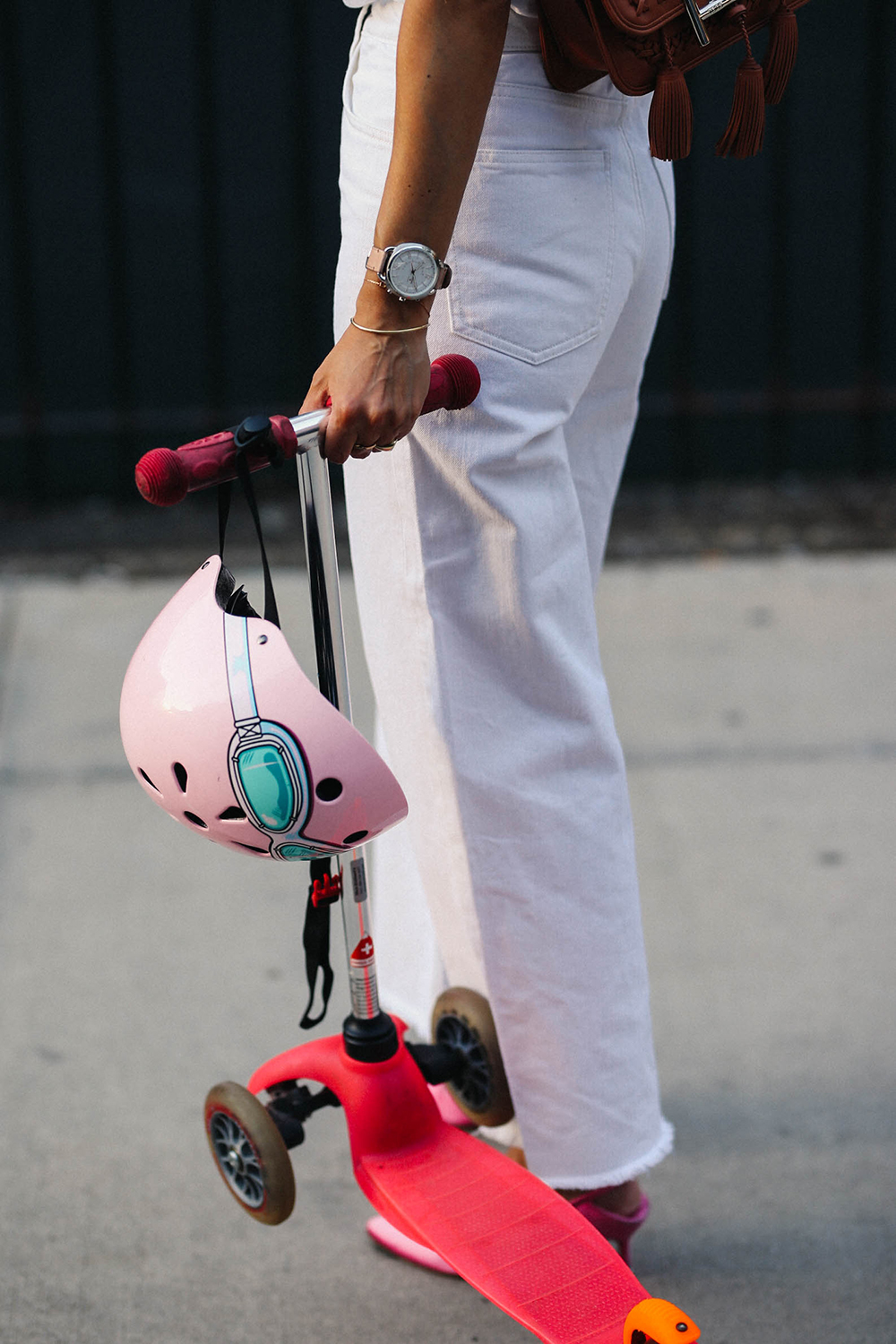 Fossil Hybrid Smartwatch | MIH Jeans denim | Ganni t-shirt | Vetements x Manolo Blahnik heels | Bottega Veneta sunglasses | TOD'S bag.
Photos by Jeff Thibodeau
YOUR THOUGHTS