LIFE IN COOL COLOURS
Posted on June 4th 2017 by THEFASHIONGUITAR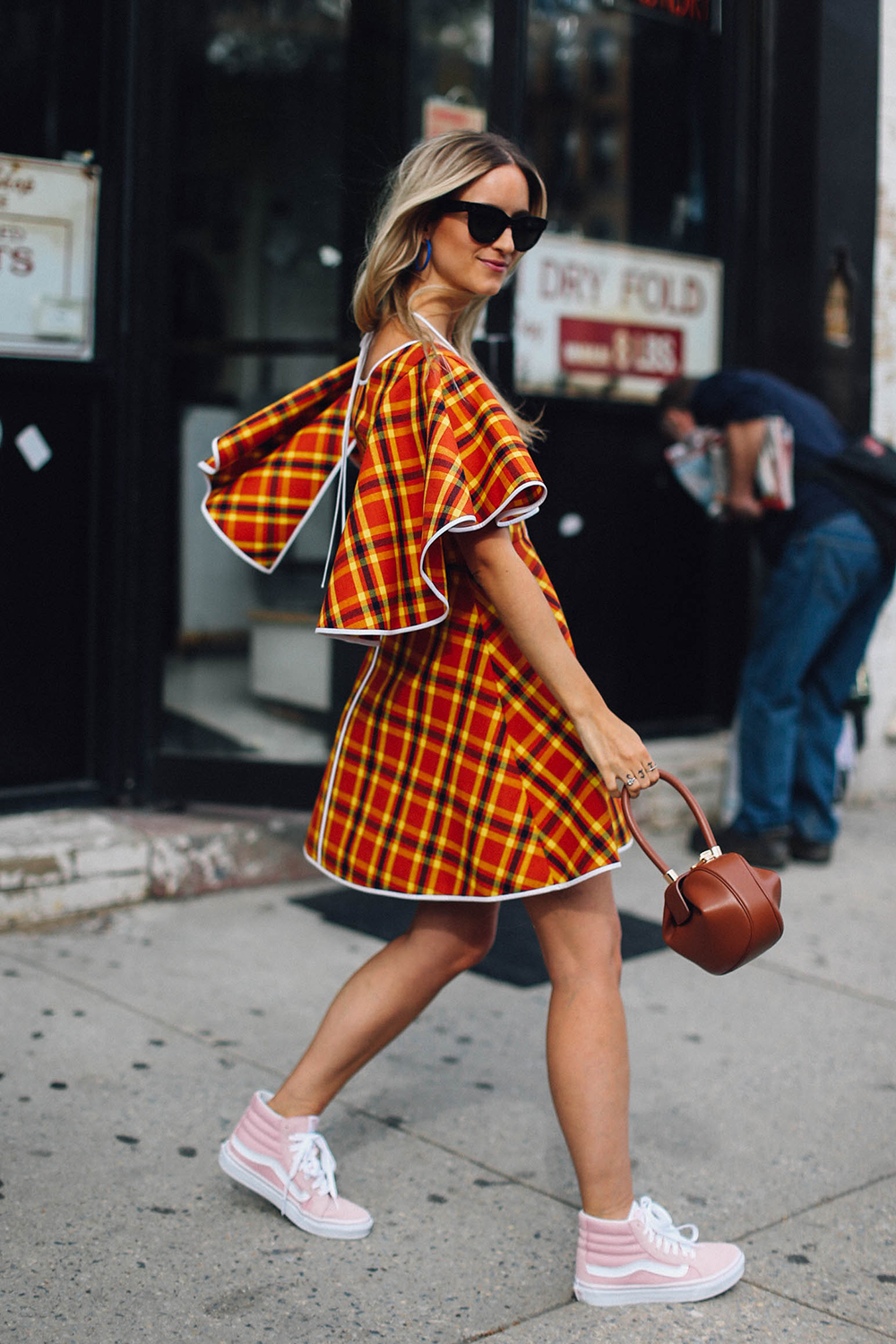 It's not a secret that I love to wear color, yet that I'm very specific on which colors I wear. As with finding the right floral print, with color combinations too, it's all about the right mix. and patterns. It's a tricky game, and definitely one that always ends – for me at least – with that "underbelly feeling". I can't give you a color formula that guarantees success, but what I can tell you is that you have to make sure you pick colors that go with you skin tone. Why? Well, for starters, it will compliment every single cell in your body. It will bring you to life – whereas some colors can make it all go flat… For example, when you have a fair skin, you should definitely opt for a Burgundy over an orange-red, yet, a fire-red will look stunning on you too. Then, of course, there's always something as "your favorite colors". It's hard to step away from them if they just don't do the trick, but be honest with yourself; as much as you love a color, if it doesn't work for you, let it go… It's fine, there's plenty of colors in the rainbow!
Remember when I was wearing this gorgeous Chanel jacket? I am still not sure if this tone of pink works for me, but as a pair of VANS – I listed a few different pink styles below – it definitely does! And pink floral prints – don't even get me started – that's so hard! I often end up looking like a little cup cake. But when you find a good mix of tones – as this Vilshenko dress has for me – it could totally work. Anyway, what I'm trying to say here is the life in color is so much more fun. I truly believe it adds to your happiness… So does this Rosie Assoulin Frida dress. It was on my color-wishlist forever, and I'm so excited I finally have it. I wear it at least once per week, and every time with another pair of colorful shoes!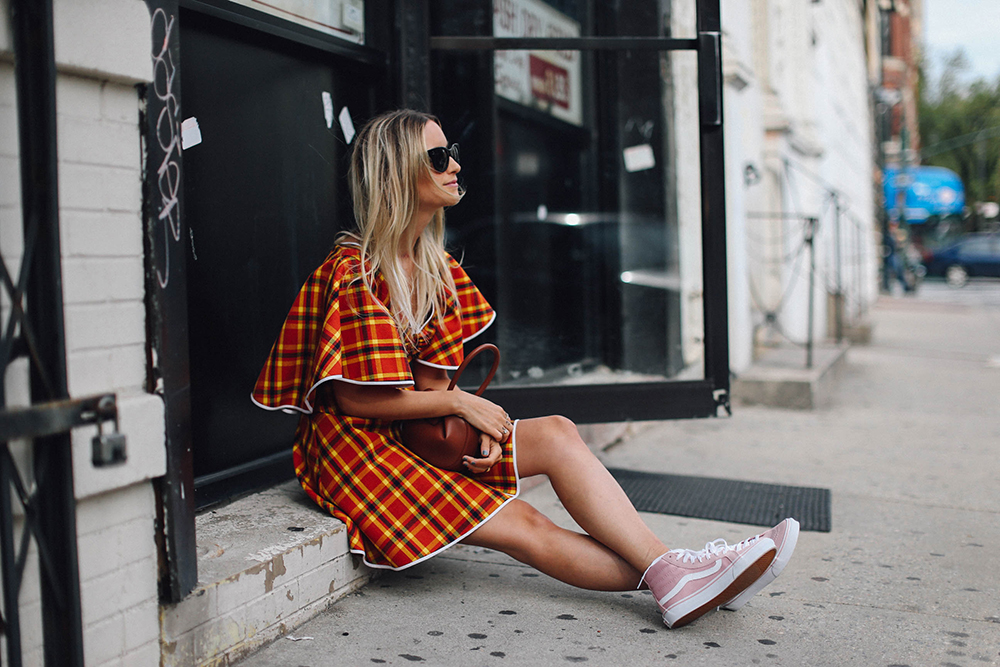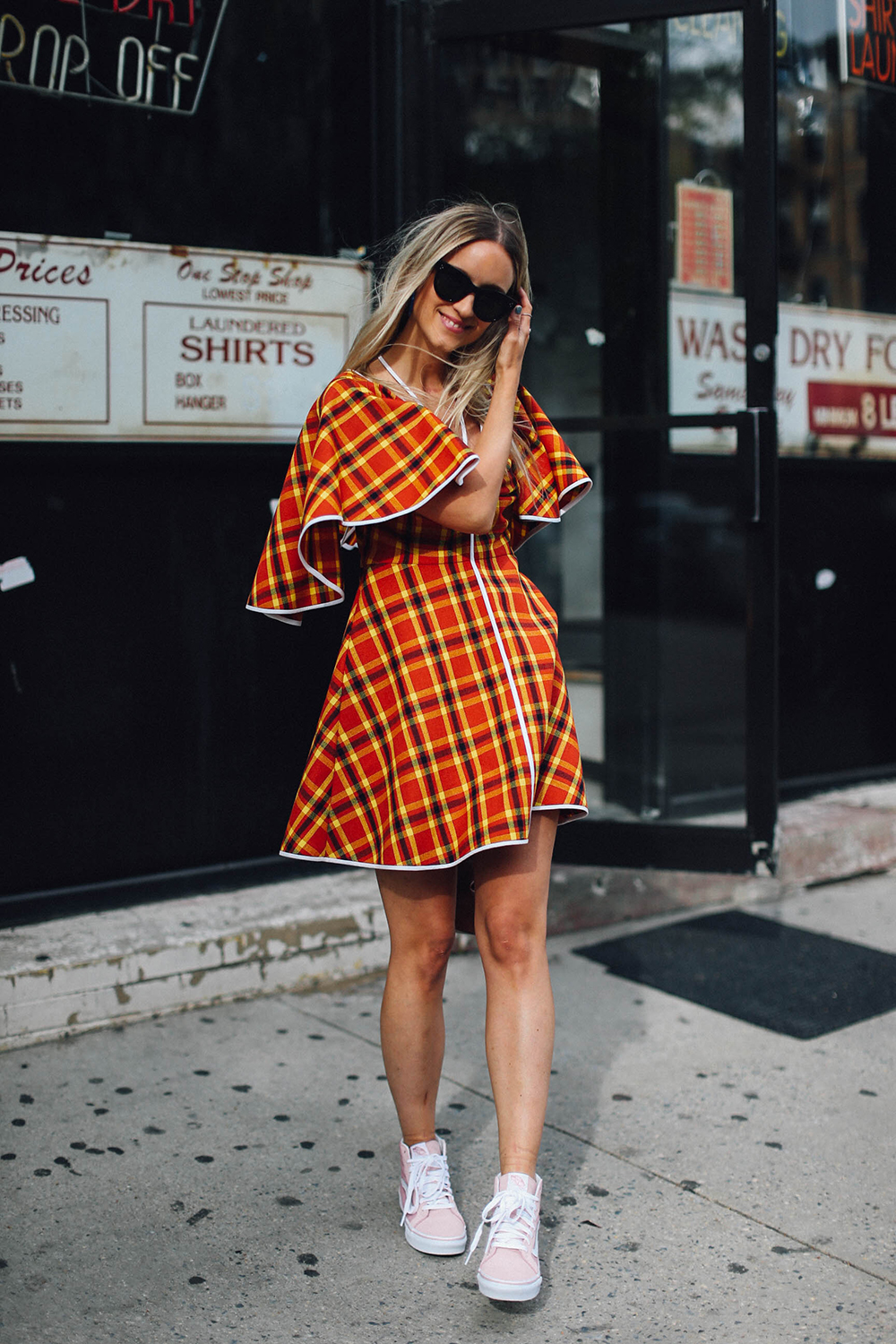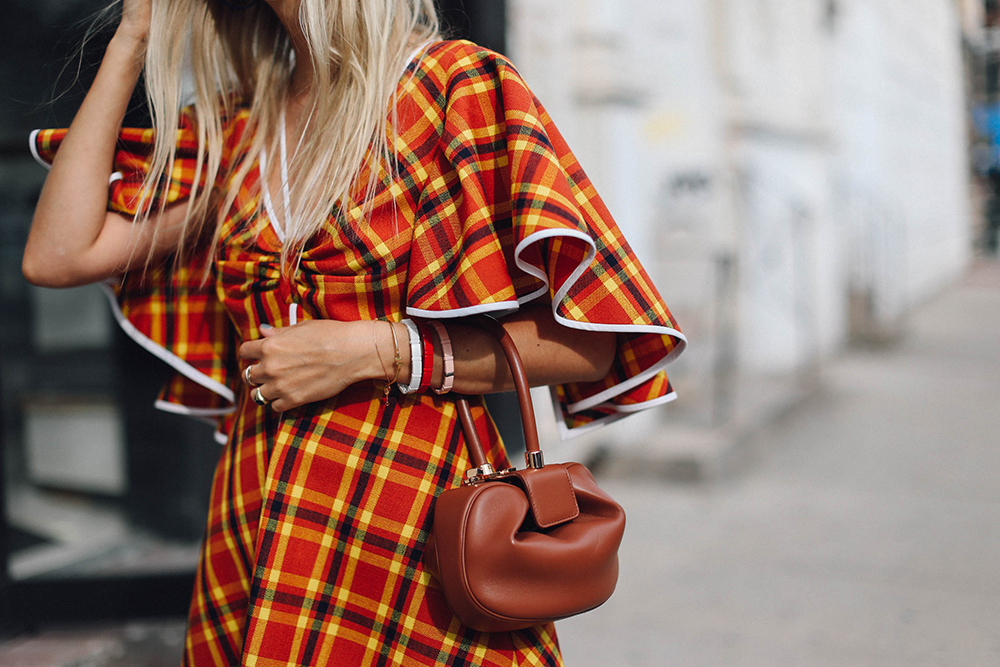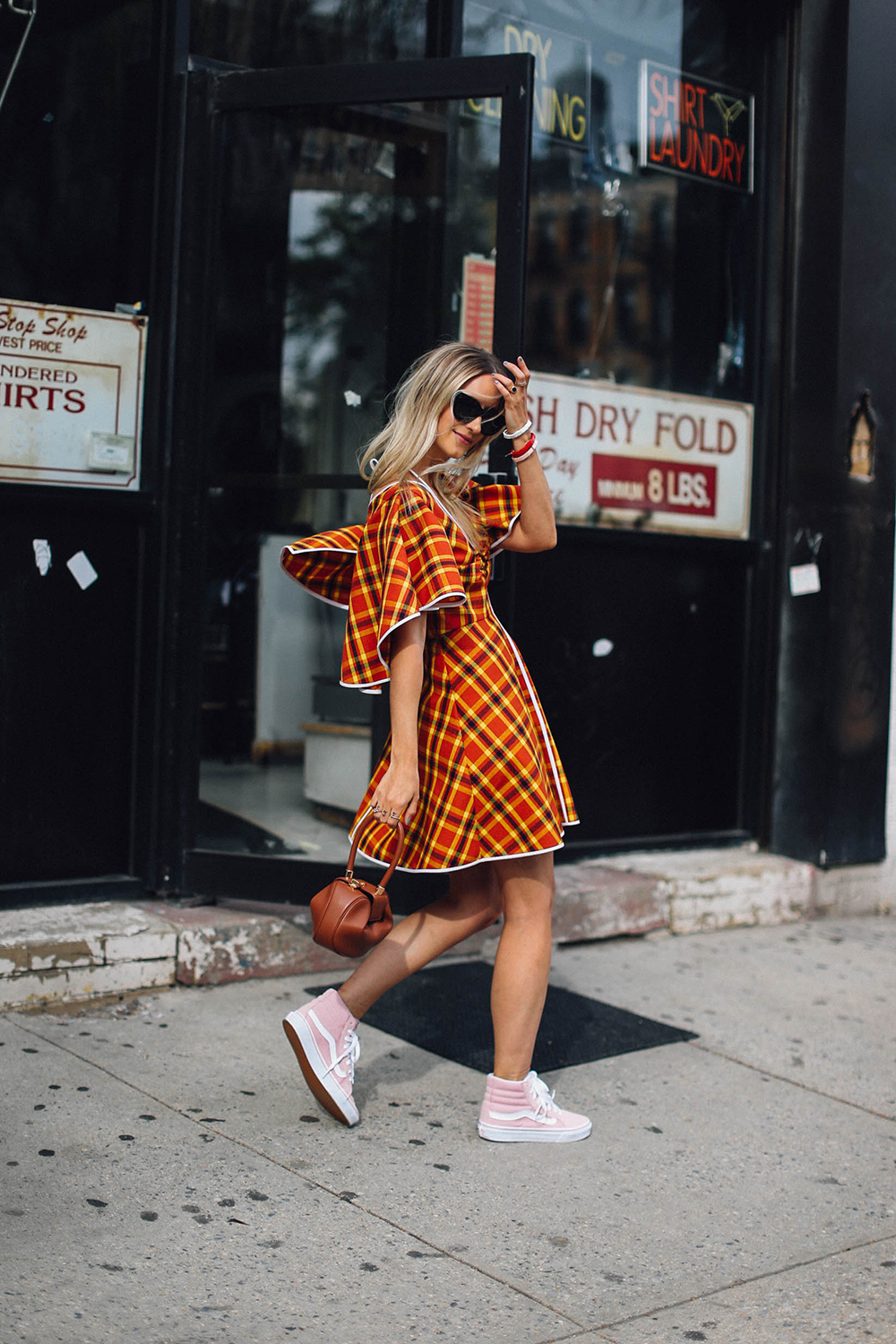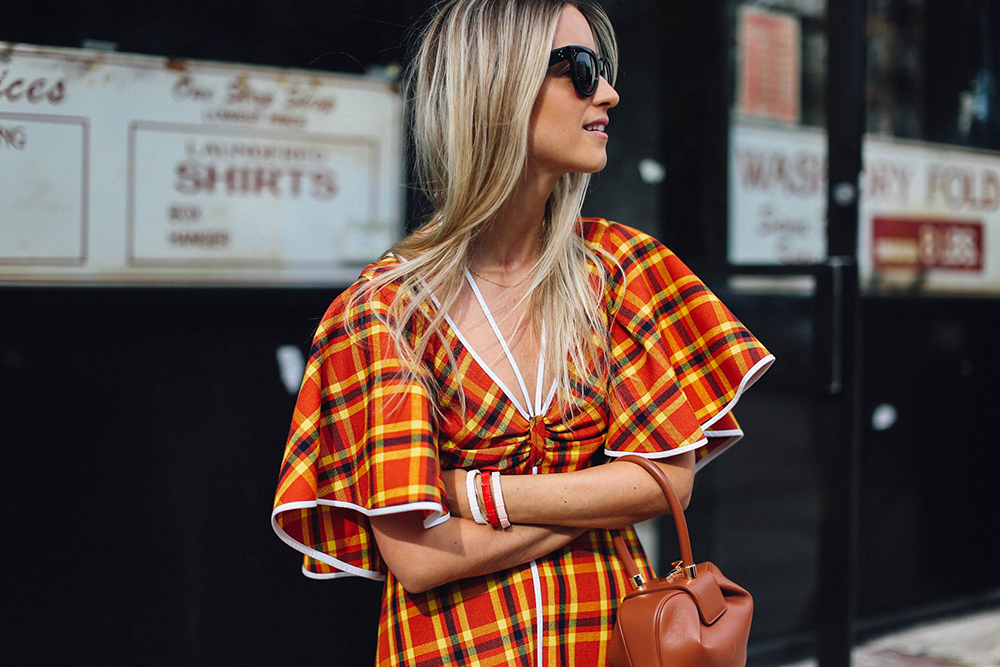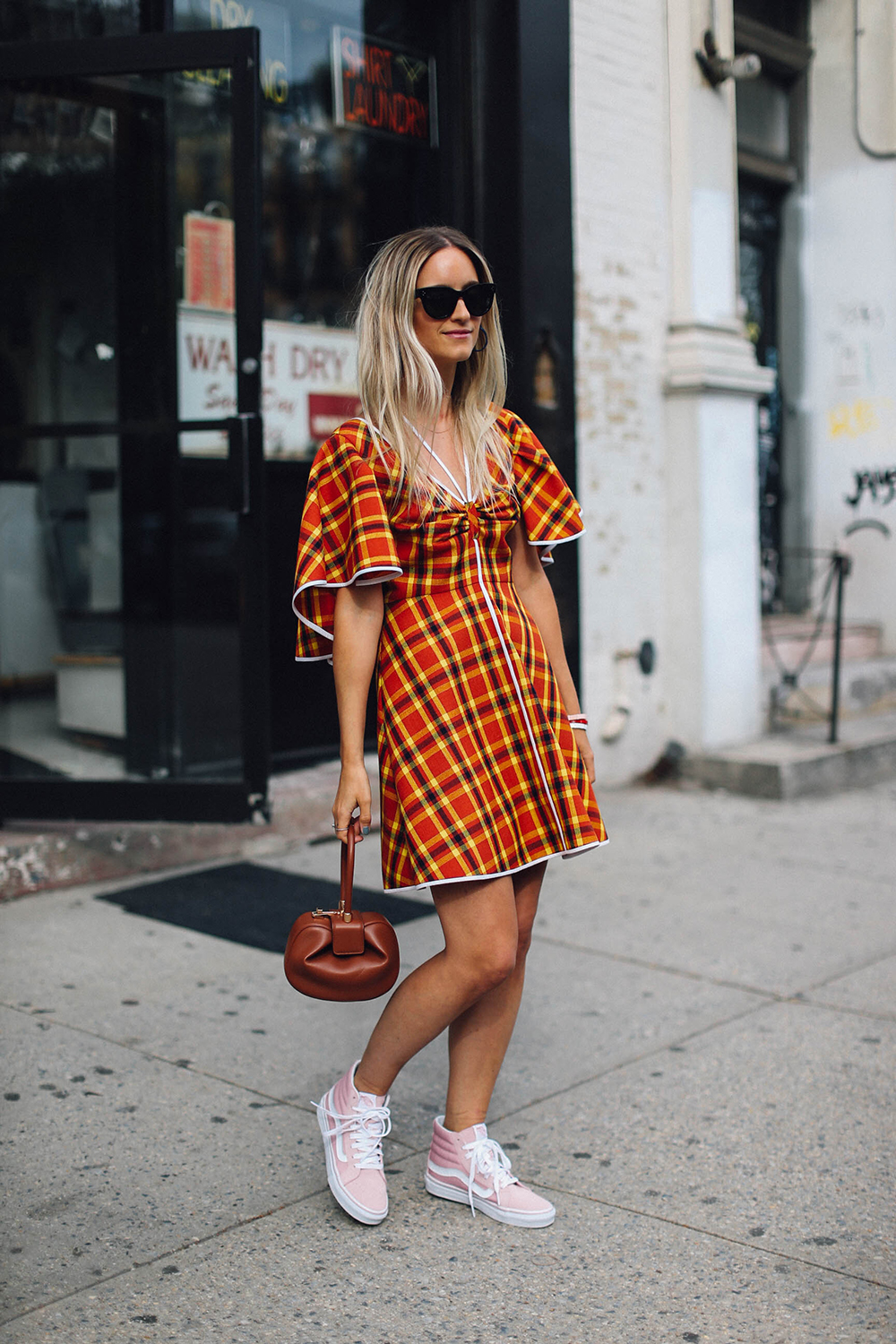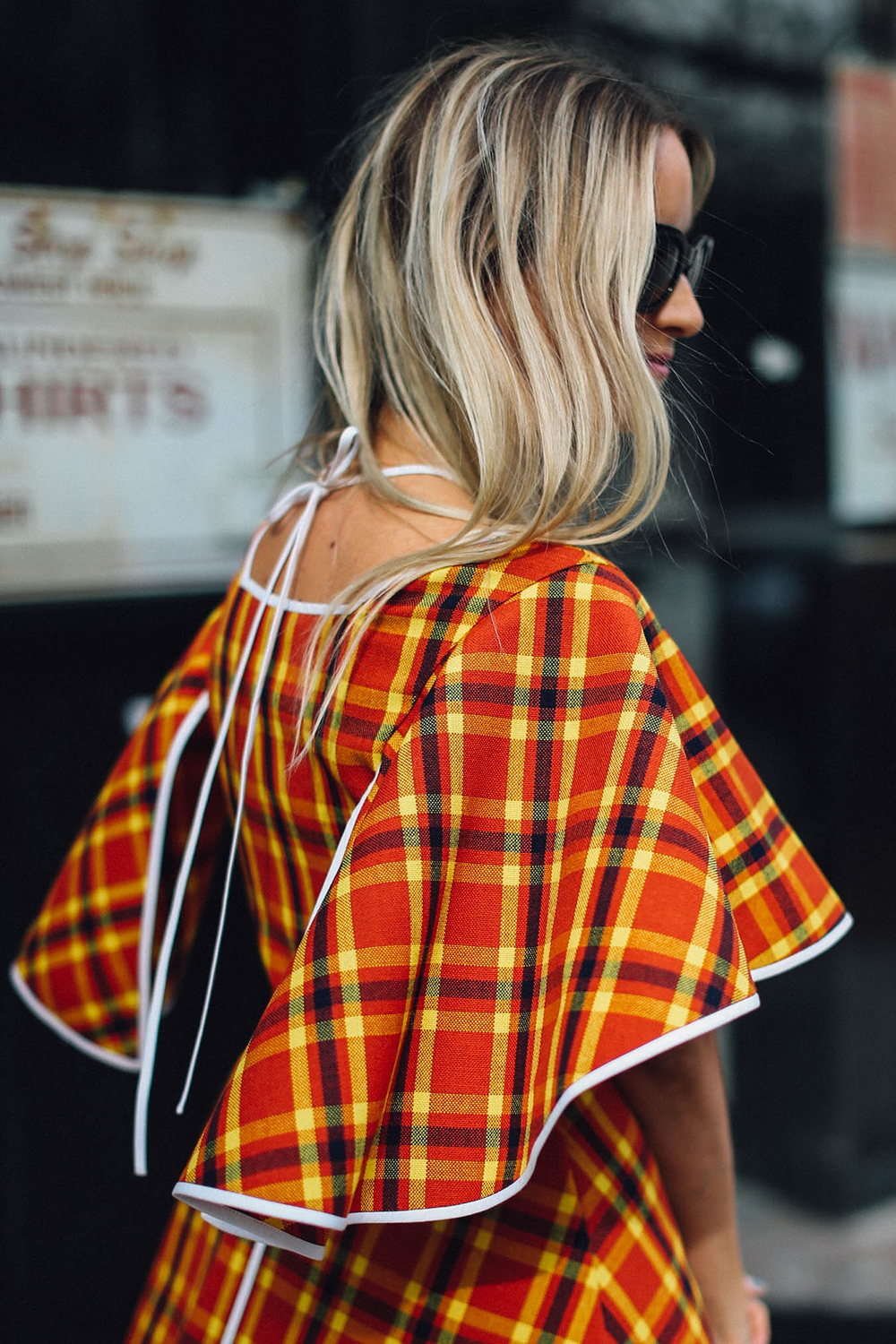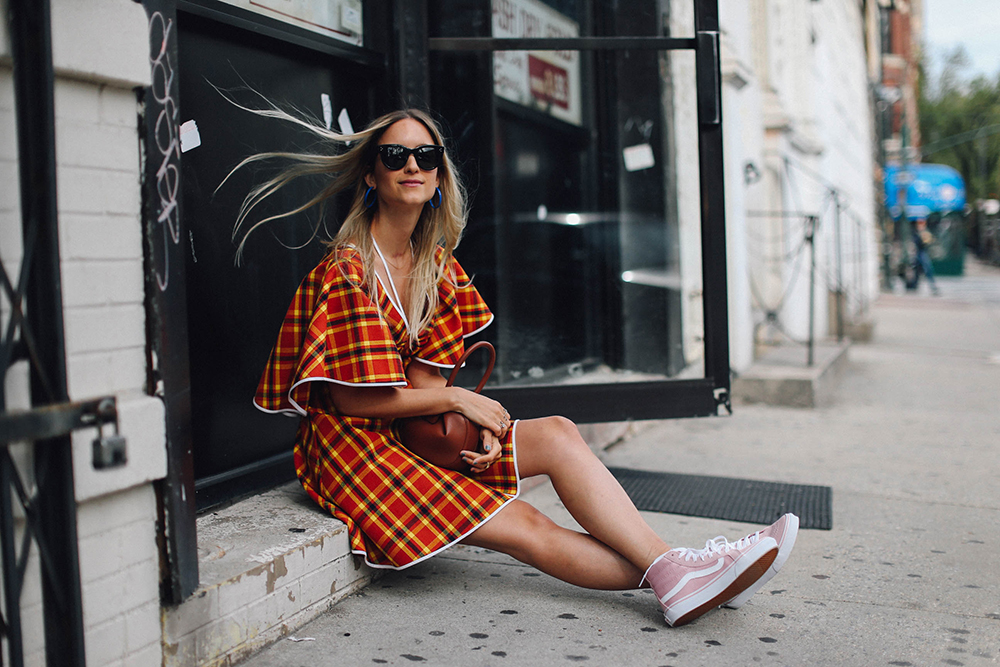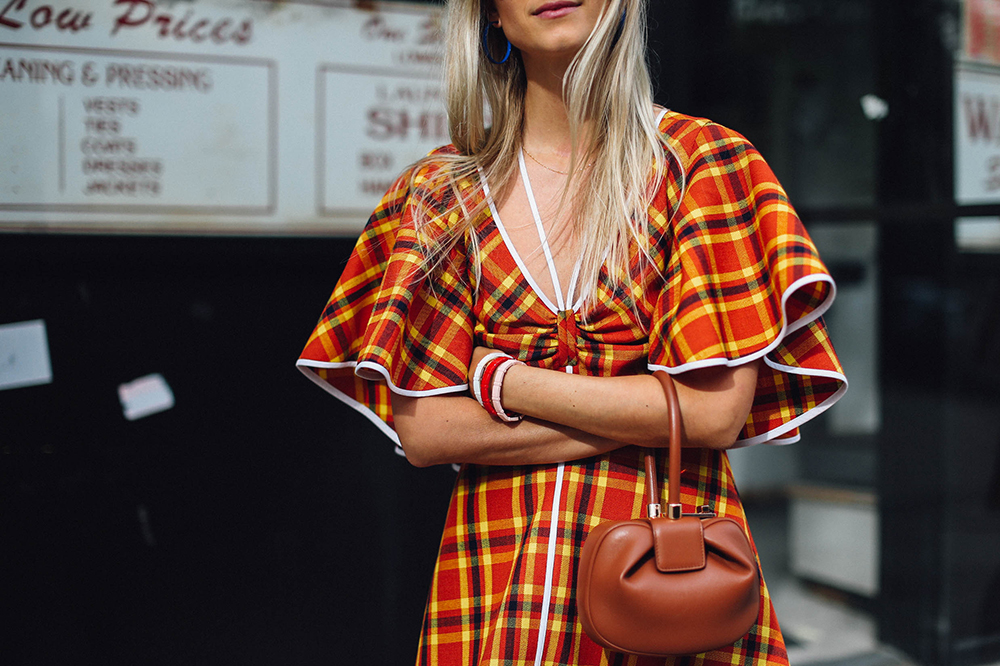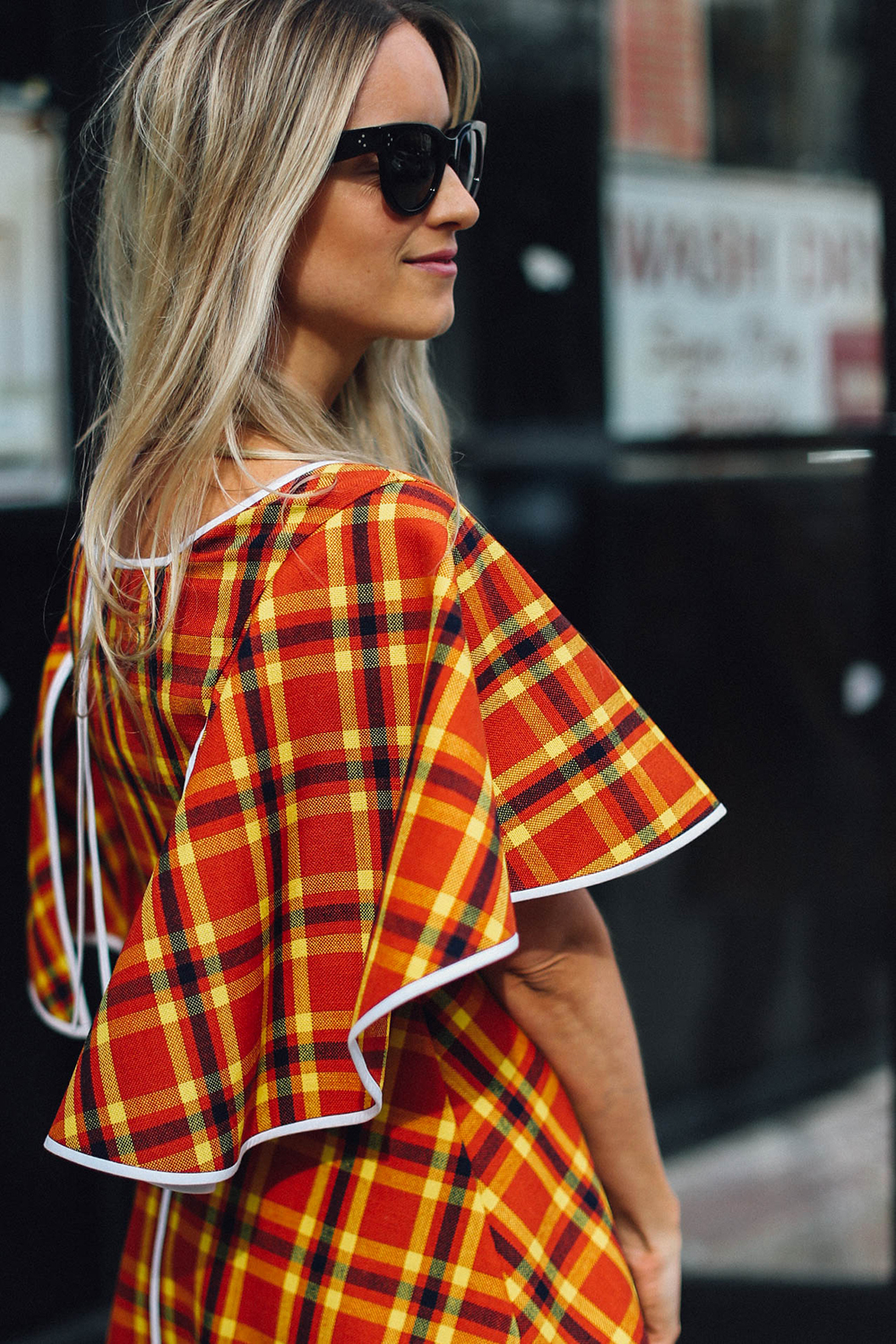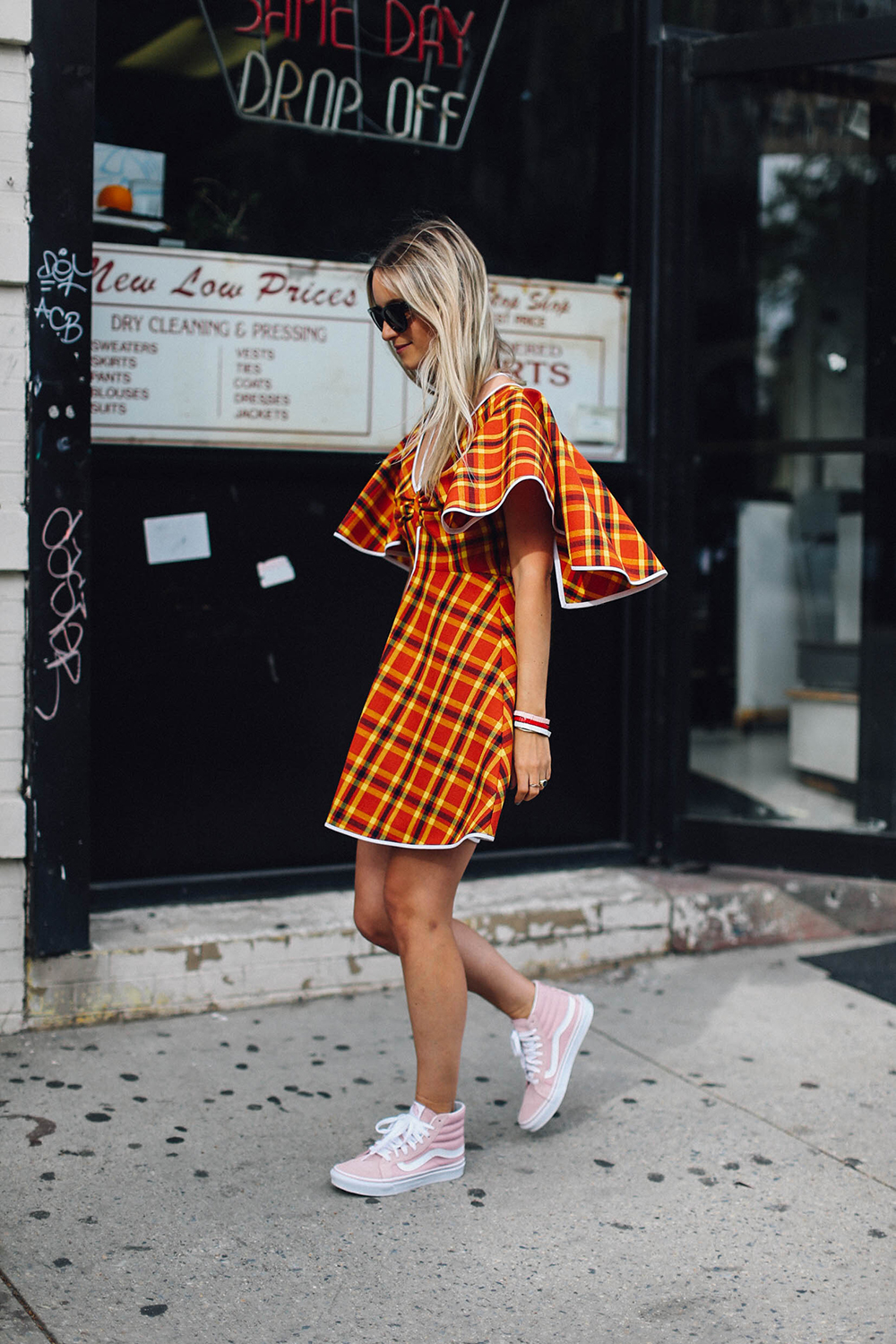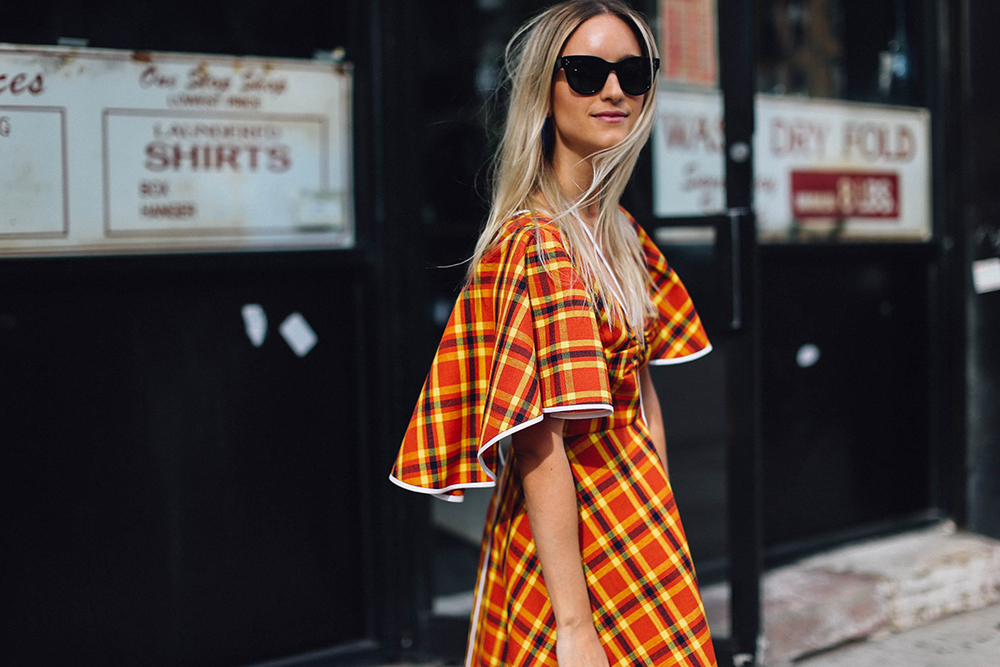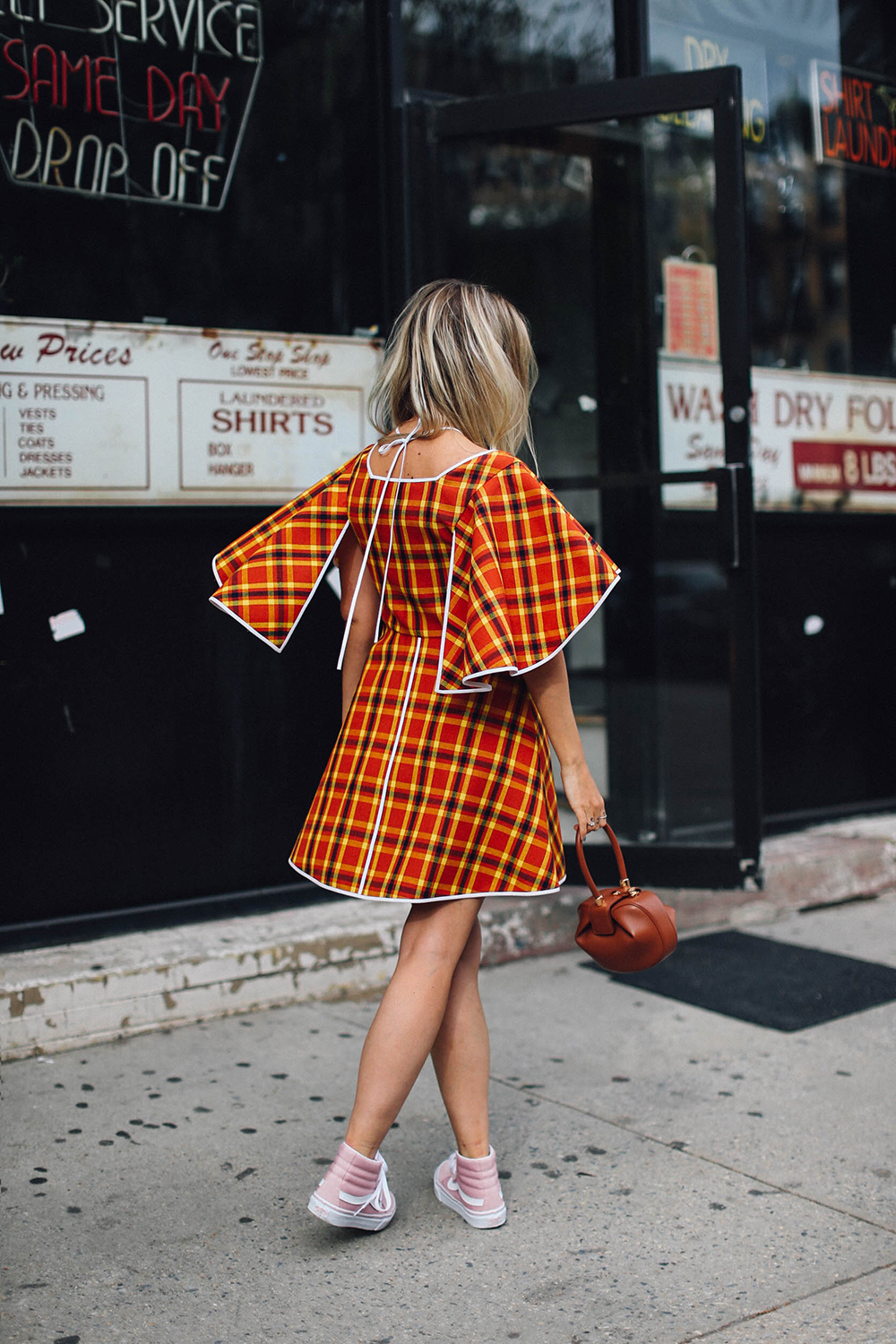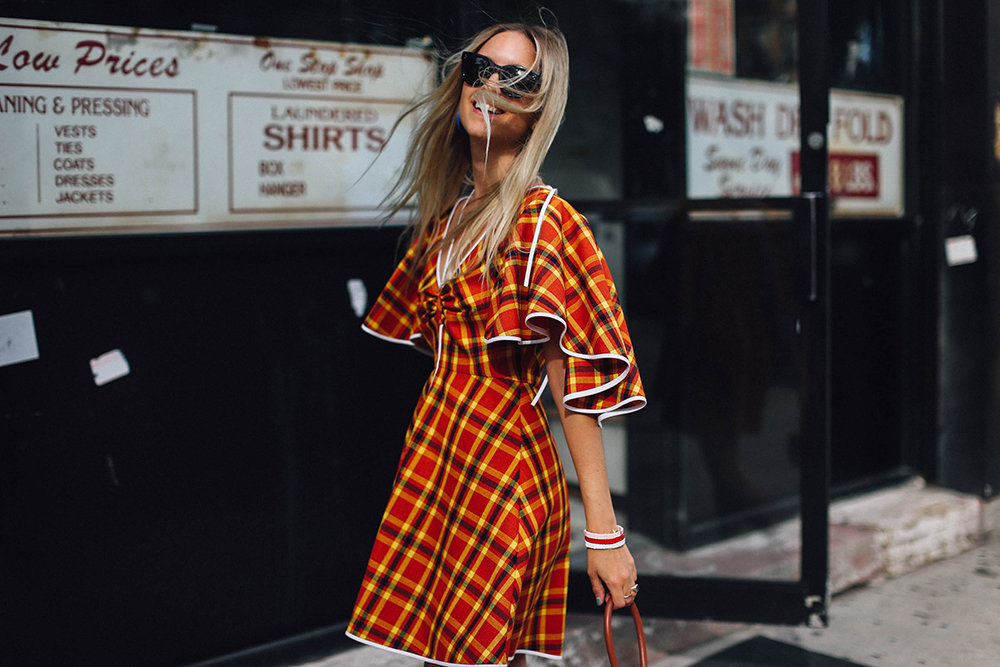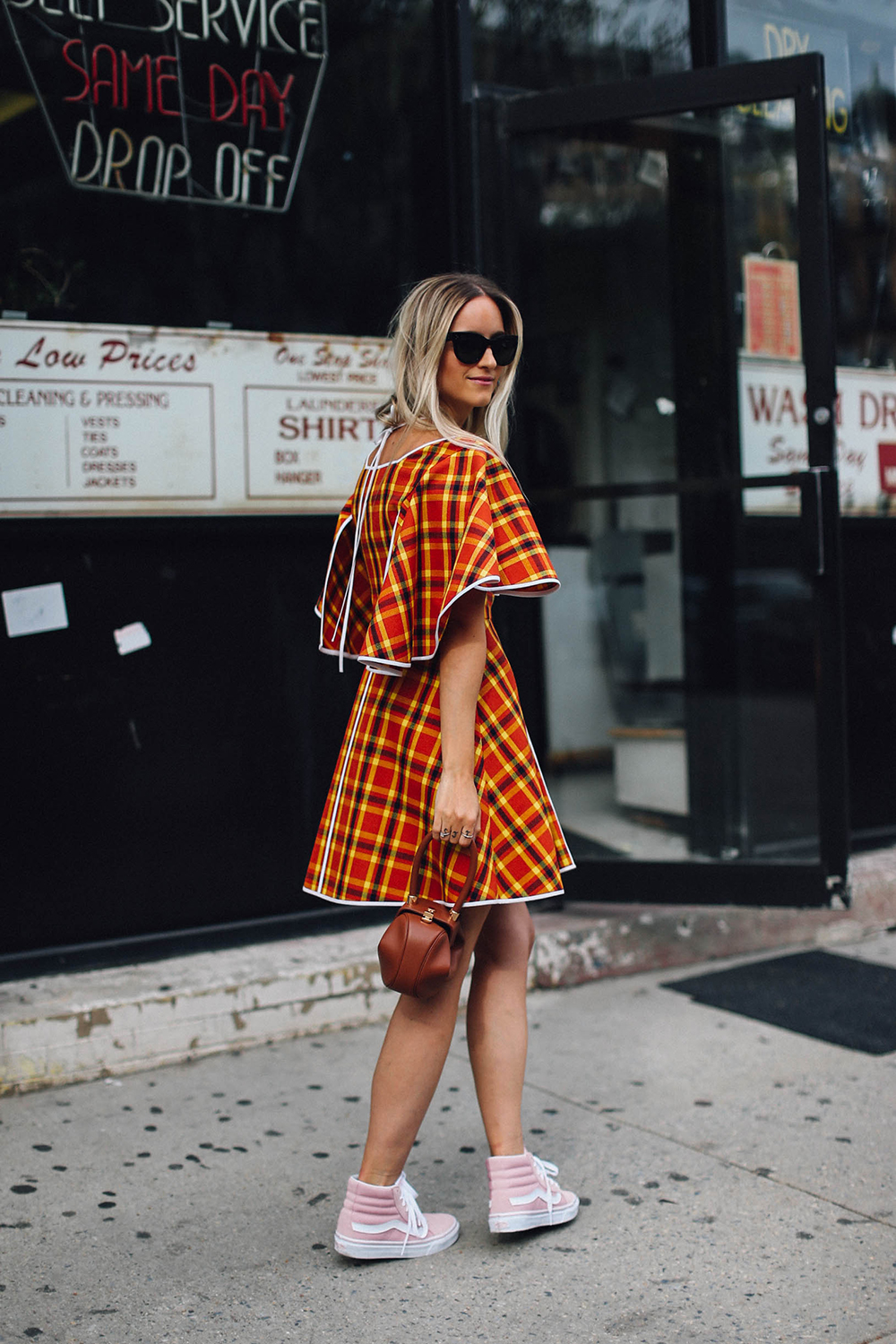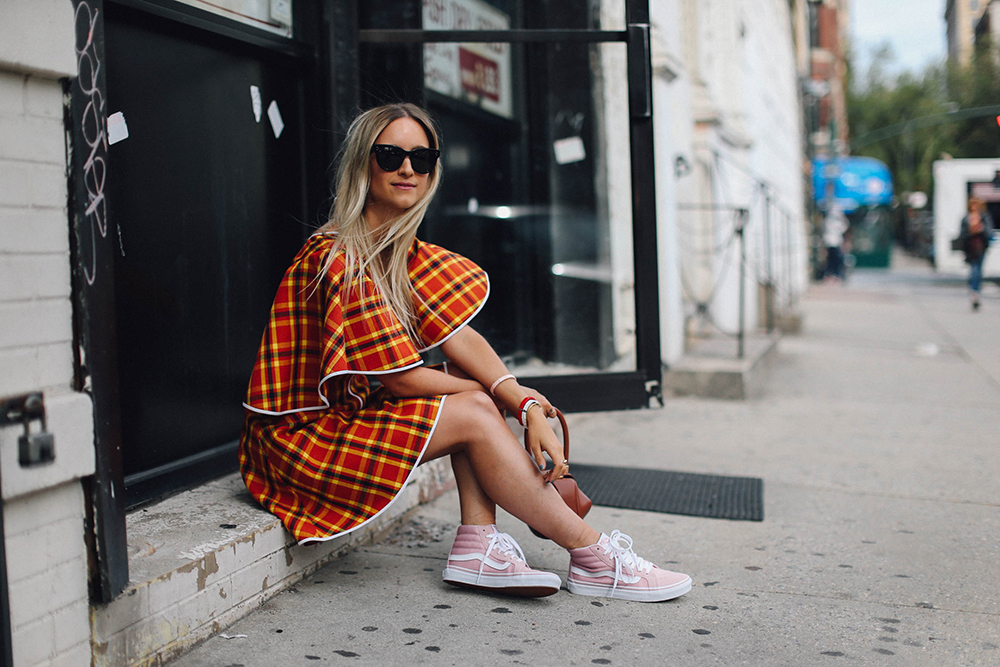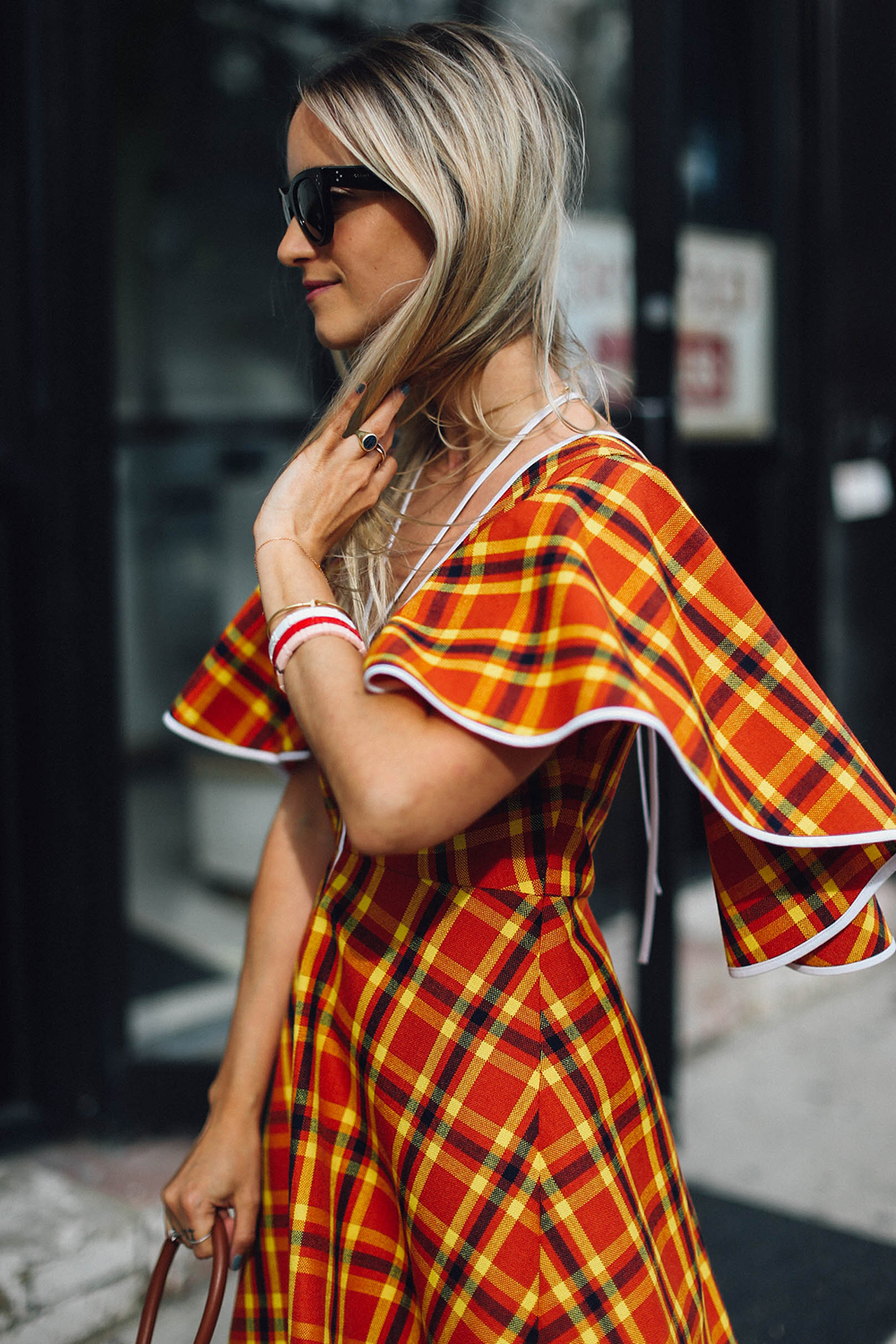 Rosie Assoulin dress | VANS sneakers | Gabriela Hearst bag | Roxanne Assoulin bracelets and earrings | Celine sunglasses.



Photos by Jeff Thibodeau
YOUR THOUGHTS
Highlighted