ALL THE THINGS YOU NEED TO KNOW ABOUT THE DIOR CRUISE 2018 SHOW
Posted on May 12th 2017 by THEFASHIONGUITAR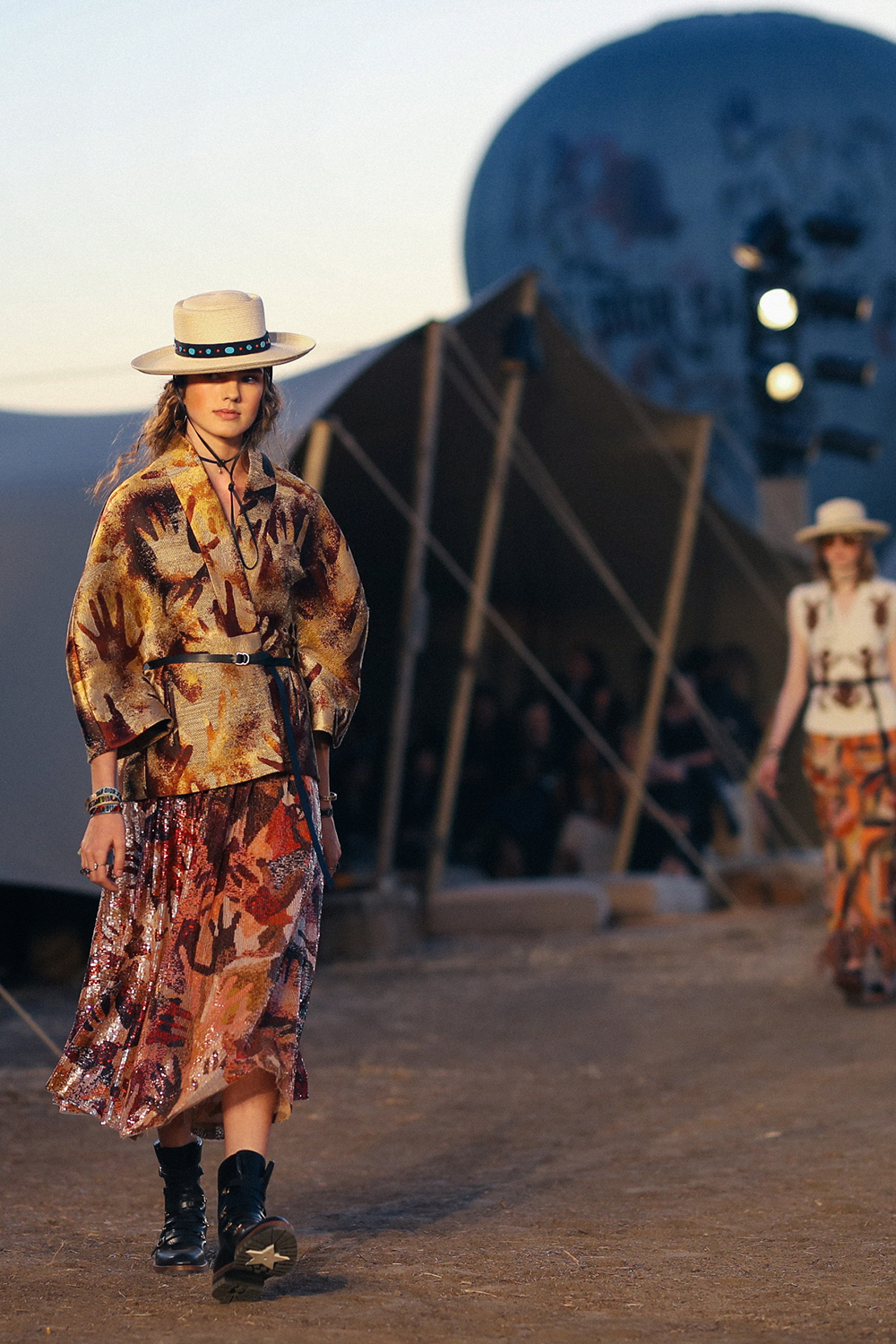 While the sun was setting in the hills of the Upper Las Virgenes Canyon Open Space Reserve – yes, I had to look that up – and hot air balloons prepared for take off, Maria Grazia Chiuri's Dior Cruise 2018 collection, inspired by elements of house founder Lascaux's collection of 1951, in which he took elements from ancient cave paintings that were discovered in southwestern France, walked down a runway called: mother earth.
So why then show this collection not closer to "home" and stay in Europe? Thanks to Vogue I just learned that Maria Grazia explained that the element of nature is what people love about LA so much, too. Not only Hollywood and red carpet fame is what pulls people here, but even more does the earth and the wind, the water, and maybe even the fire… So it was nature that was calling.
Taking this into account, everything I saw on the runway fell into place. I was truly and utterly mesmerized from the moment we drove into the hills of the reserve. First because of the convoy of "men in black" cars that were slowly driving through the beautiful grass land – completely out of context – and then, when we drove in little golf carts to the "festival grounds" where different show tents were set up, and those beautiful hot air balloons and little campfire pits made for insane scenery details. It was all too beautiful, and the show hadn't even started yet.
Music, lights, an endless line of girls walked passed me. With the perfect view on the runway, I juggled to snap instastories and photos at the same time, while trying to soak up everything I was seeing. Well, truth to be told, I had to re-watch it all on the livestream, just to see the bigger picture, and take the best things I liked about the collection so I could share those with you! Here we go…
The Dior Cruise 2018 collection was a combination of a Rain of colors vs black & white. The nudes and earthy tones on the cave-painting-inspired designs were followed by folklorist and tarot card tones, and black & white saloon style gauchos women. I know, that's like a whole lot of things in one sentence, but it's the feel I get when I look at the looks… It's hard to put it into different words.
Then, after Dior's Fall 2017 denim overloaded collection, we can conclude denim is not dead, still. Thanks god! In moderation this time, but definitely not left out – that would have been weird, too – a hand full heavily embroidered denim capes, pants, tunics and tops walked by. All combined with hats, hats, hats. It was very much also all about the gaucho hat. A hat I can potentially rock… I think… Well, I would love to give it a try anyway, as I love the powerful vibe it gives. Which in on its turn felt to me like an extension of the "We should all be feminists" movement Maria Grazia brought back to life.
Murals and embroideries… Hard to miss, and surely one of the main themes, connecting all element with the scenery we were in. And lastly, looking at the pure lines of her designs, which are key to her feminine and feminist signature. Bralette prairie dresses, tulle skirts, and the slim waist belt doing justice to the female body just right. This is Dior under Maria Grazia, just how we love her, and love Dior. This is Dior Cruise 2018.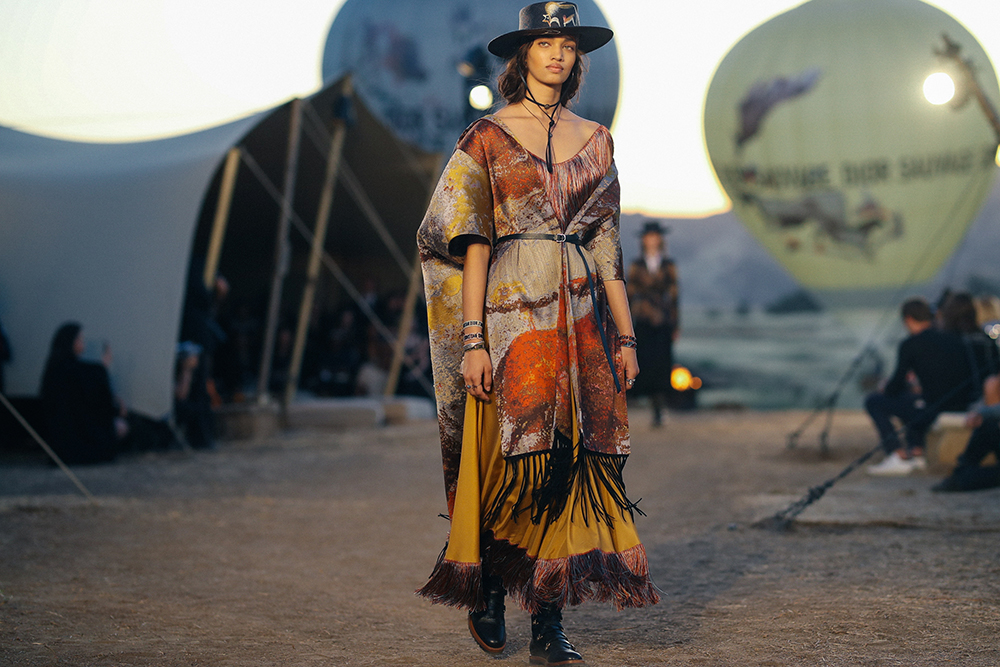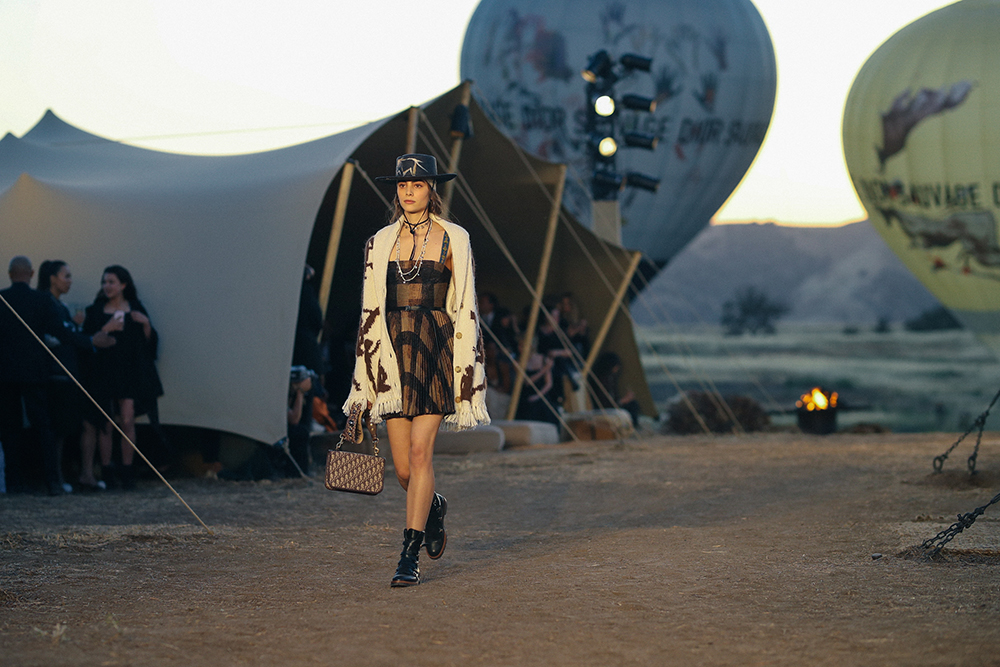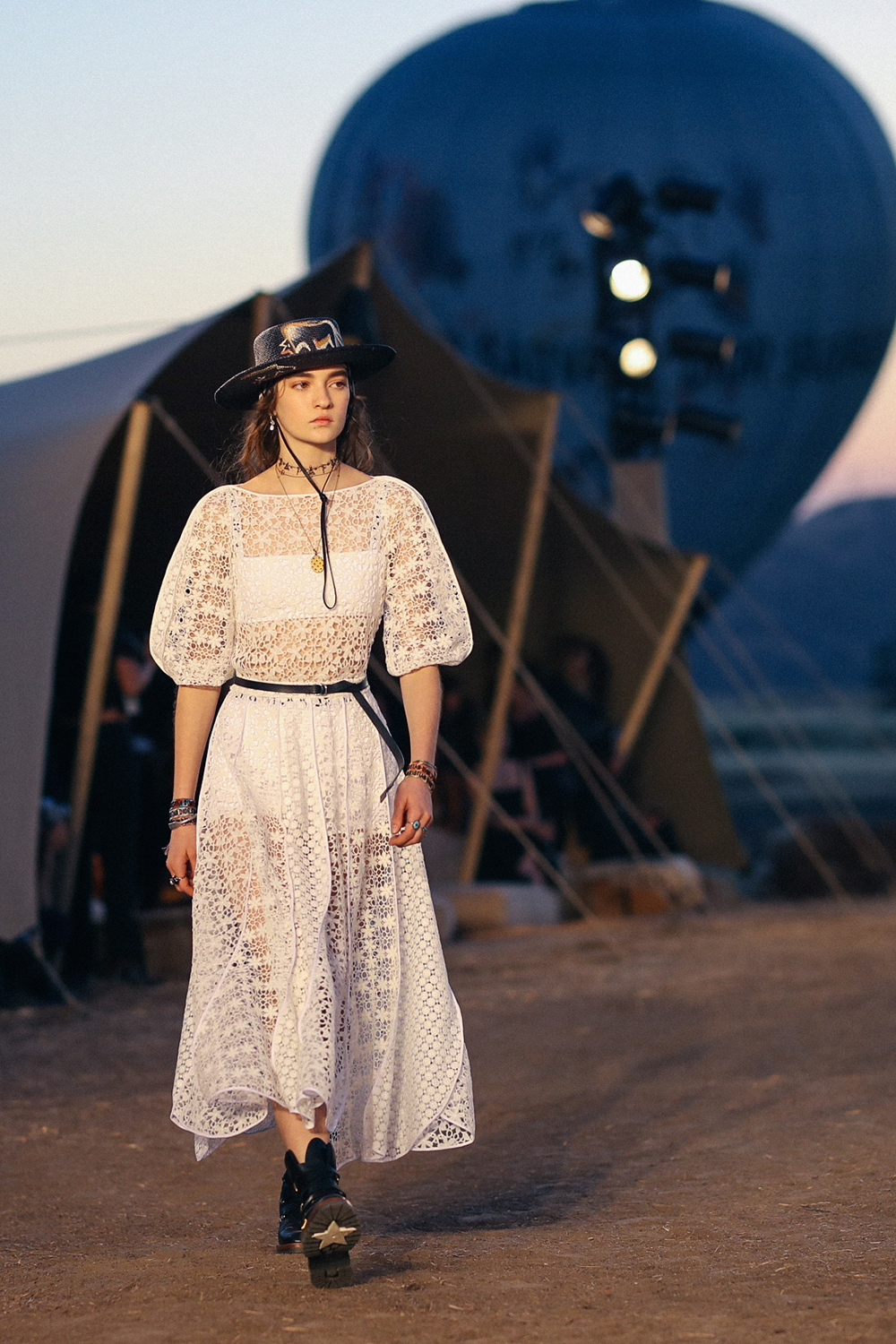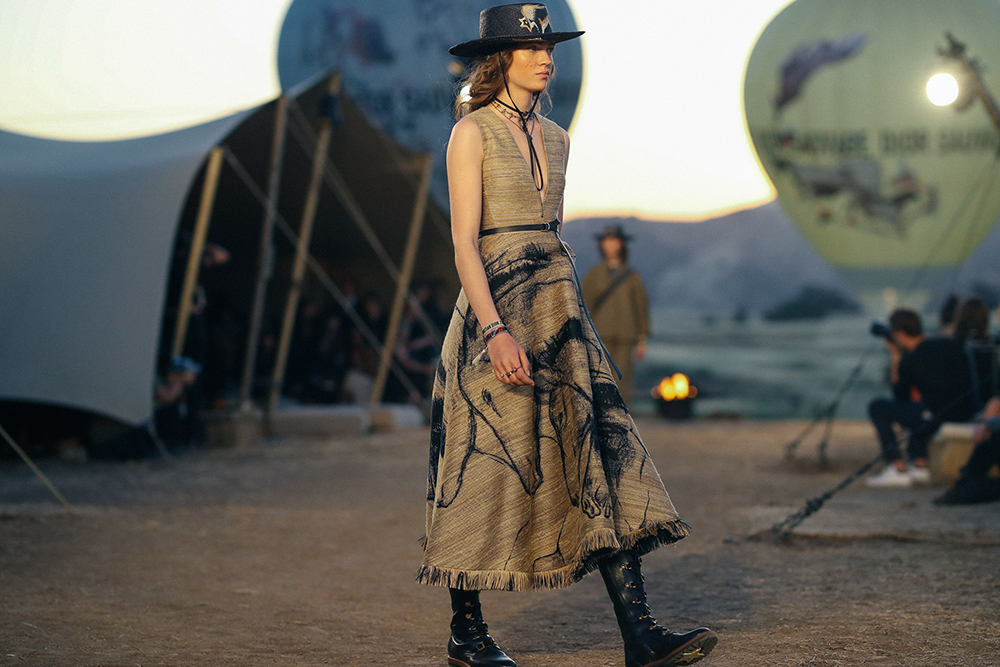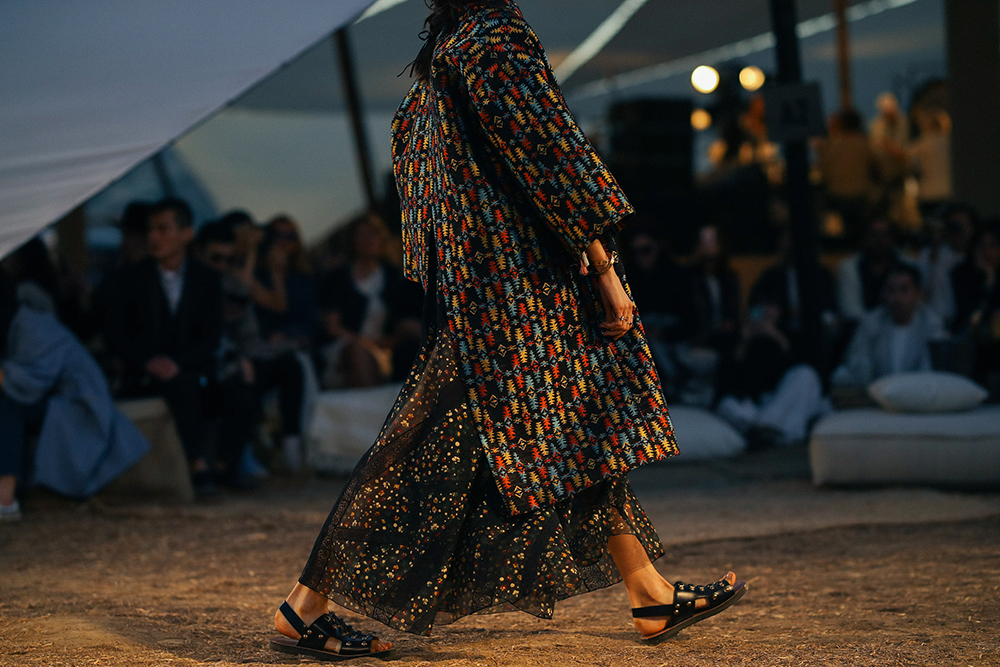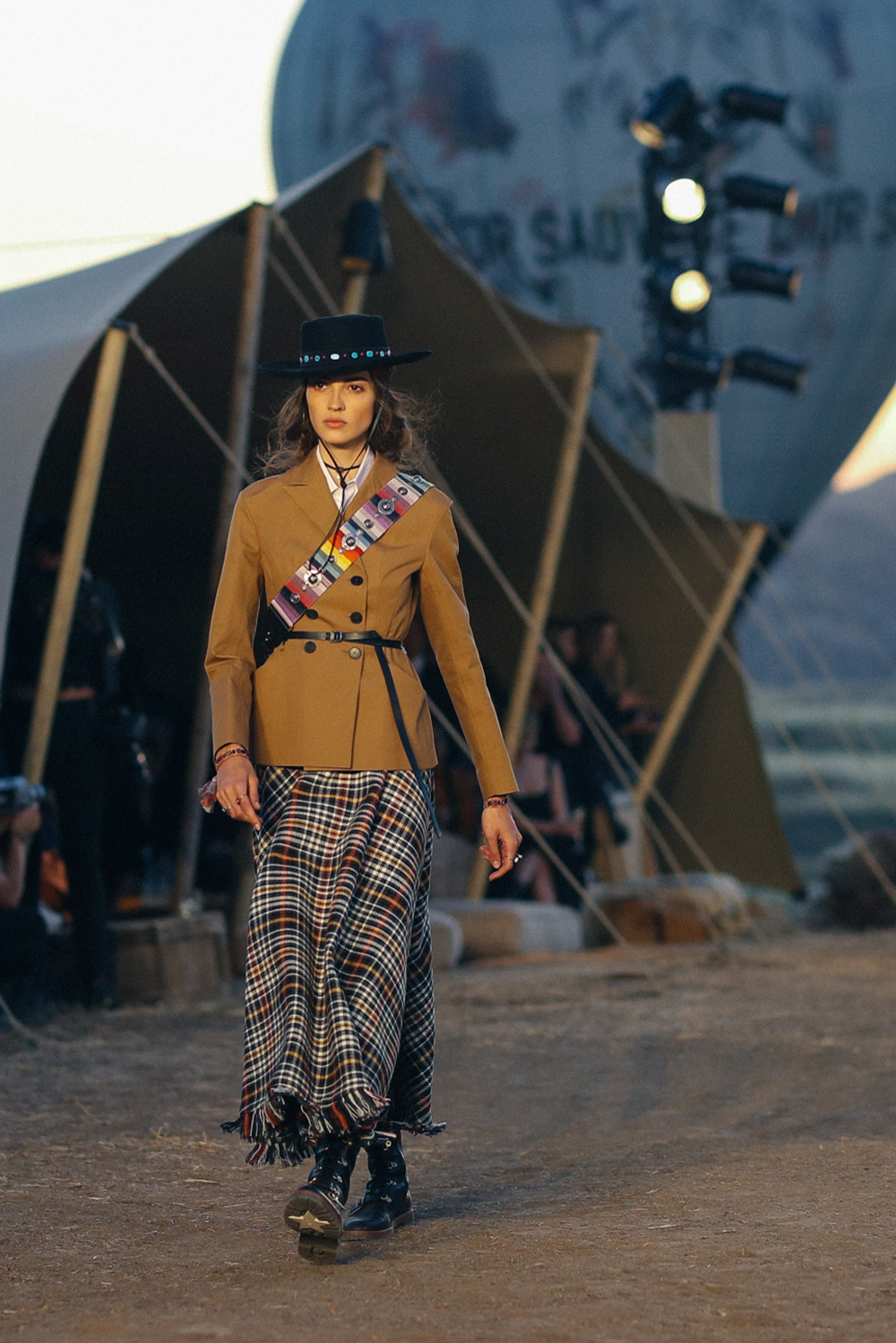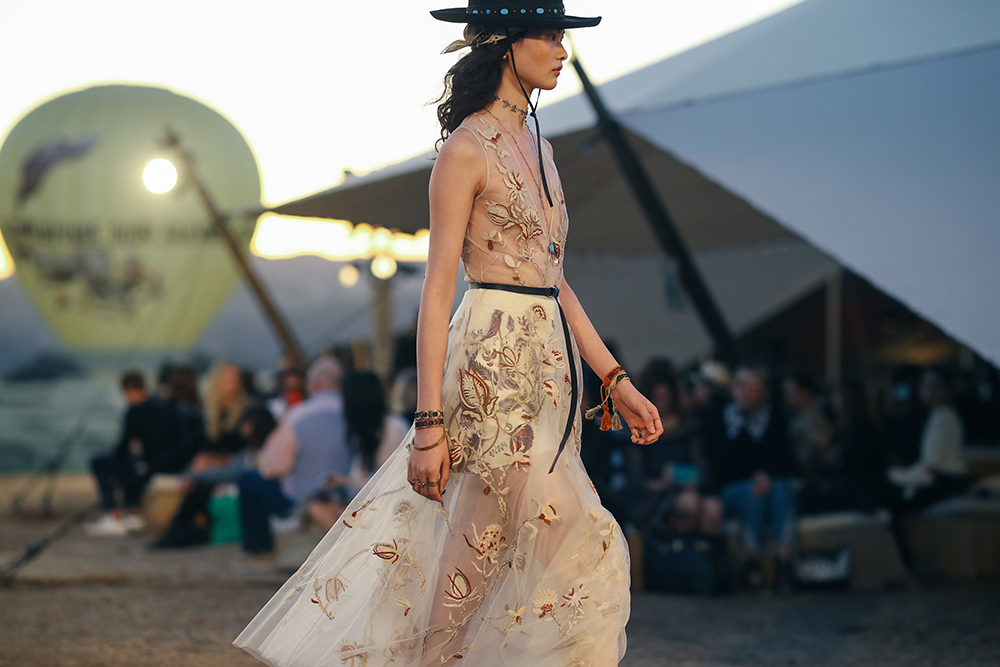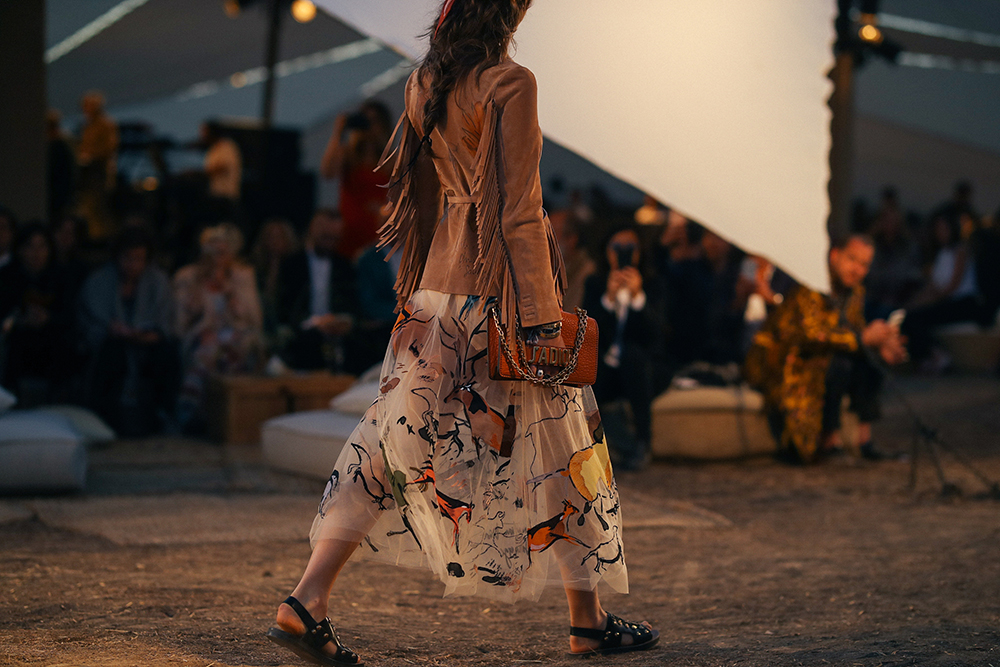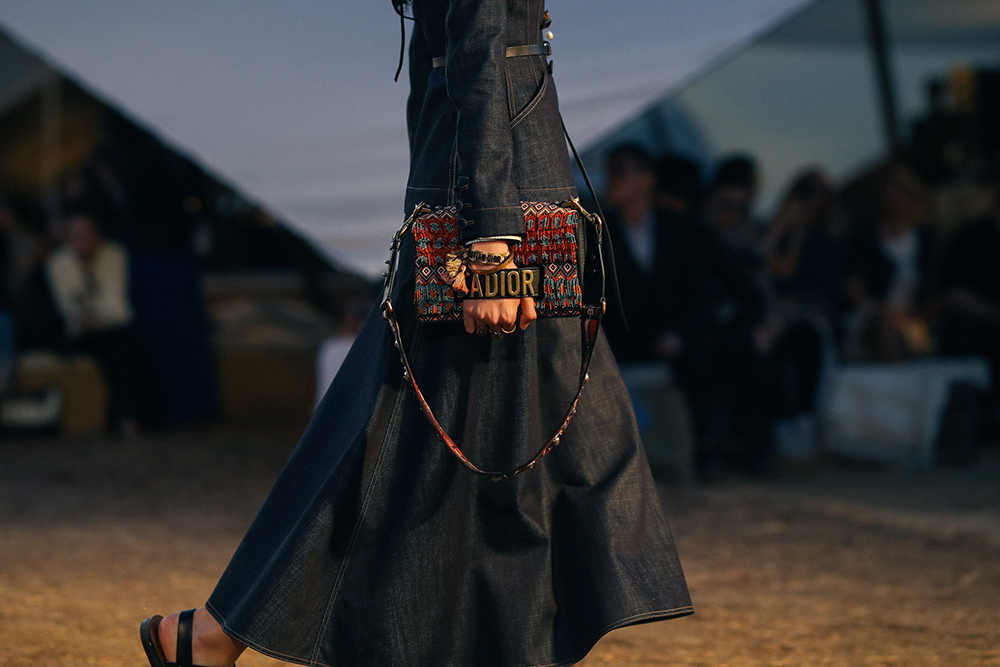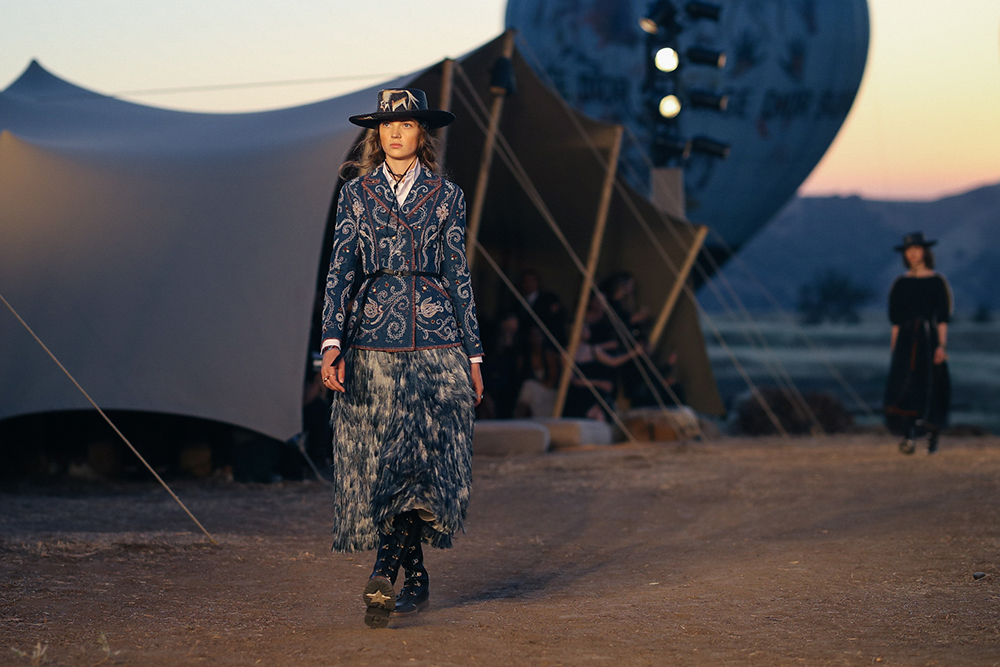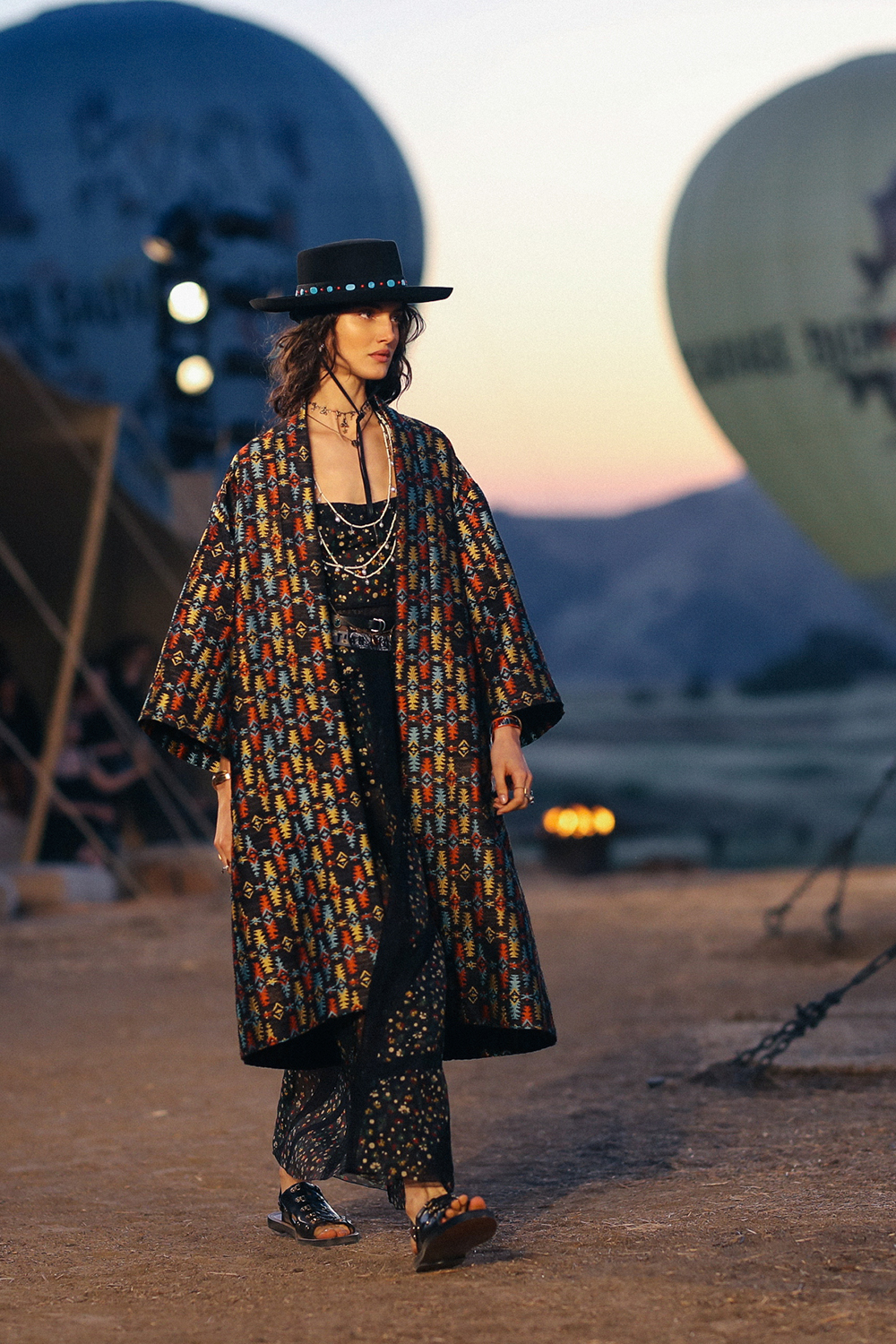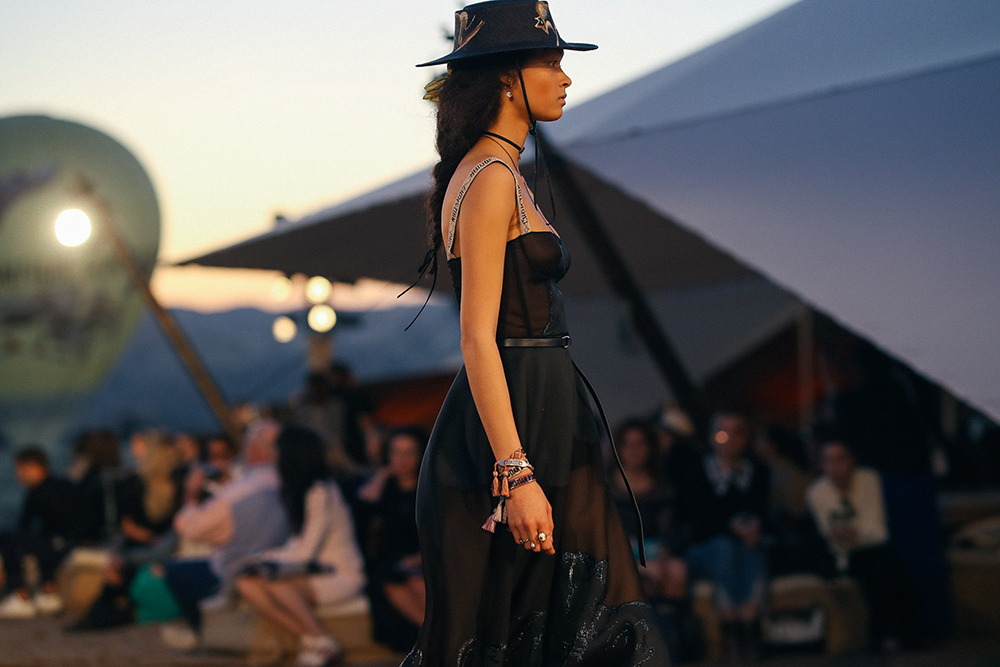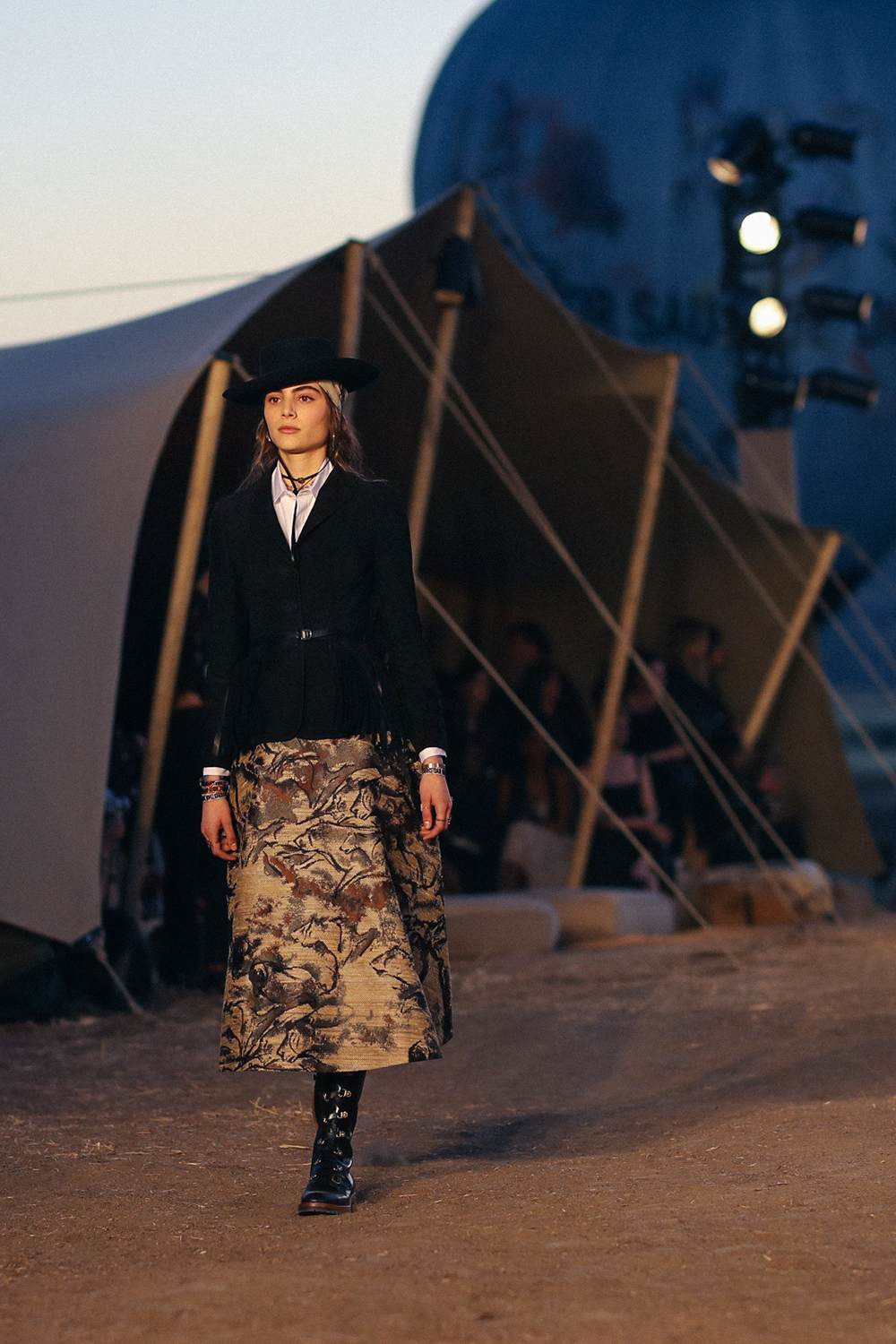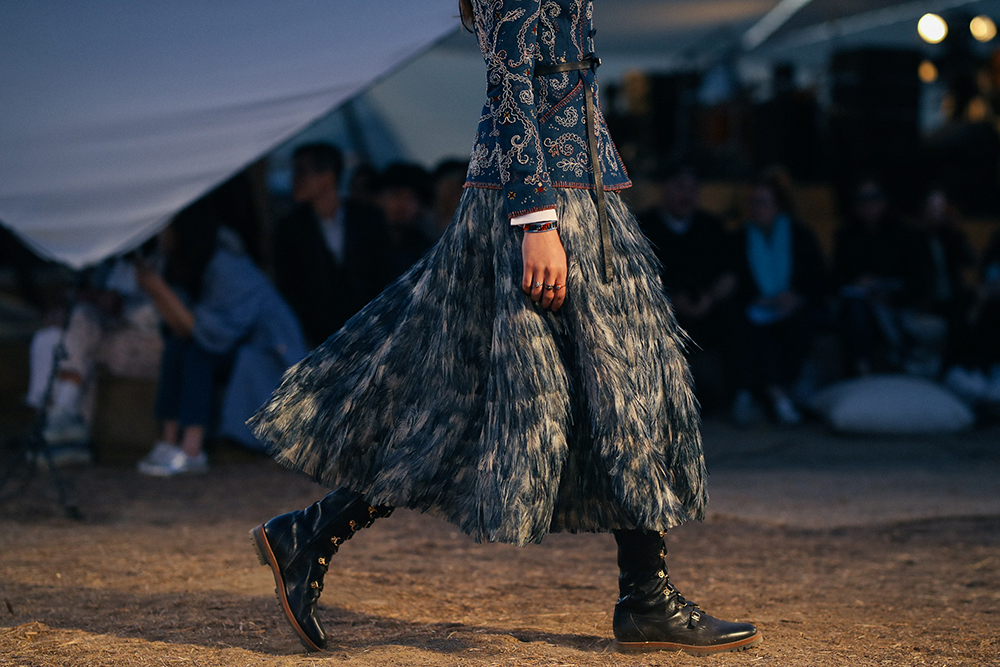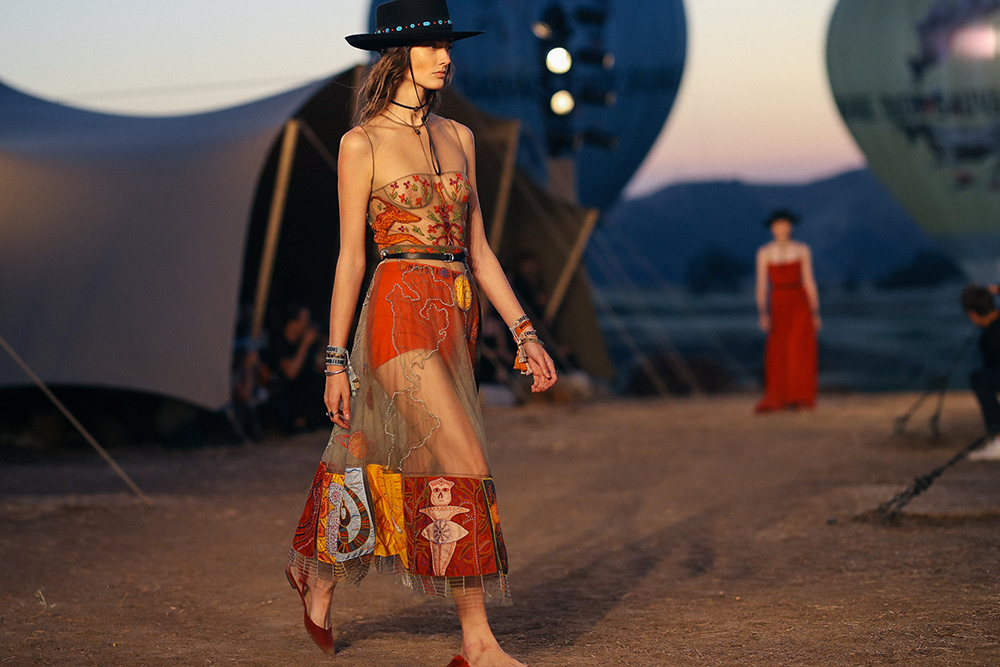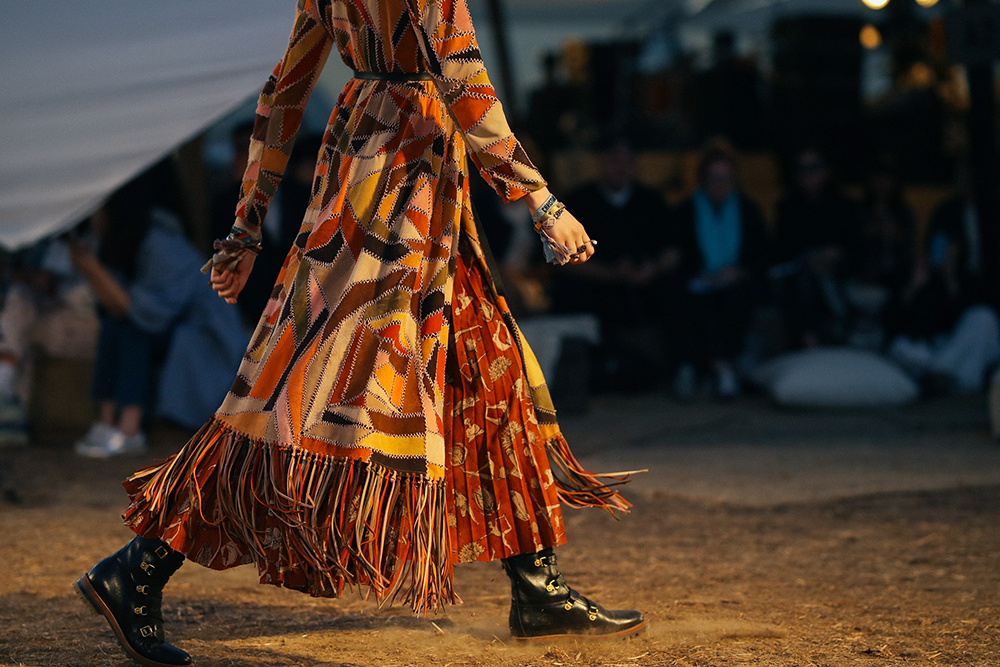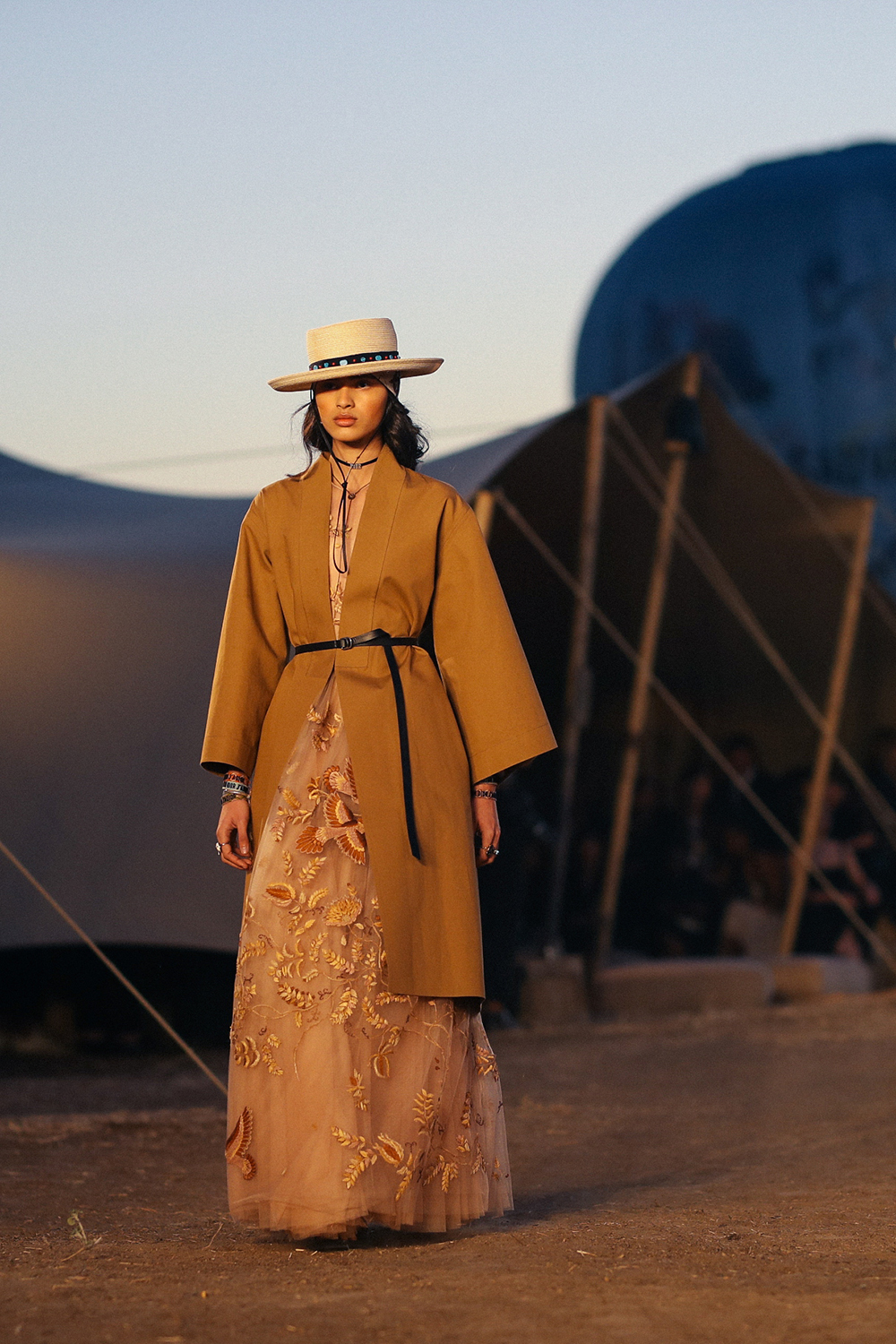 Photos by Jeff Thibodeau
YOUR THOUGHTS