IT'S ALL ABOUT SHOES
Posted on April 30th 2017 by THEFASHIONGUITAR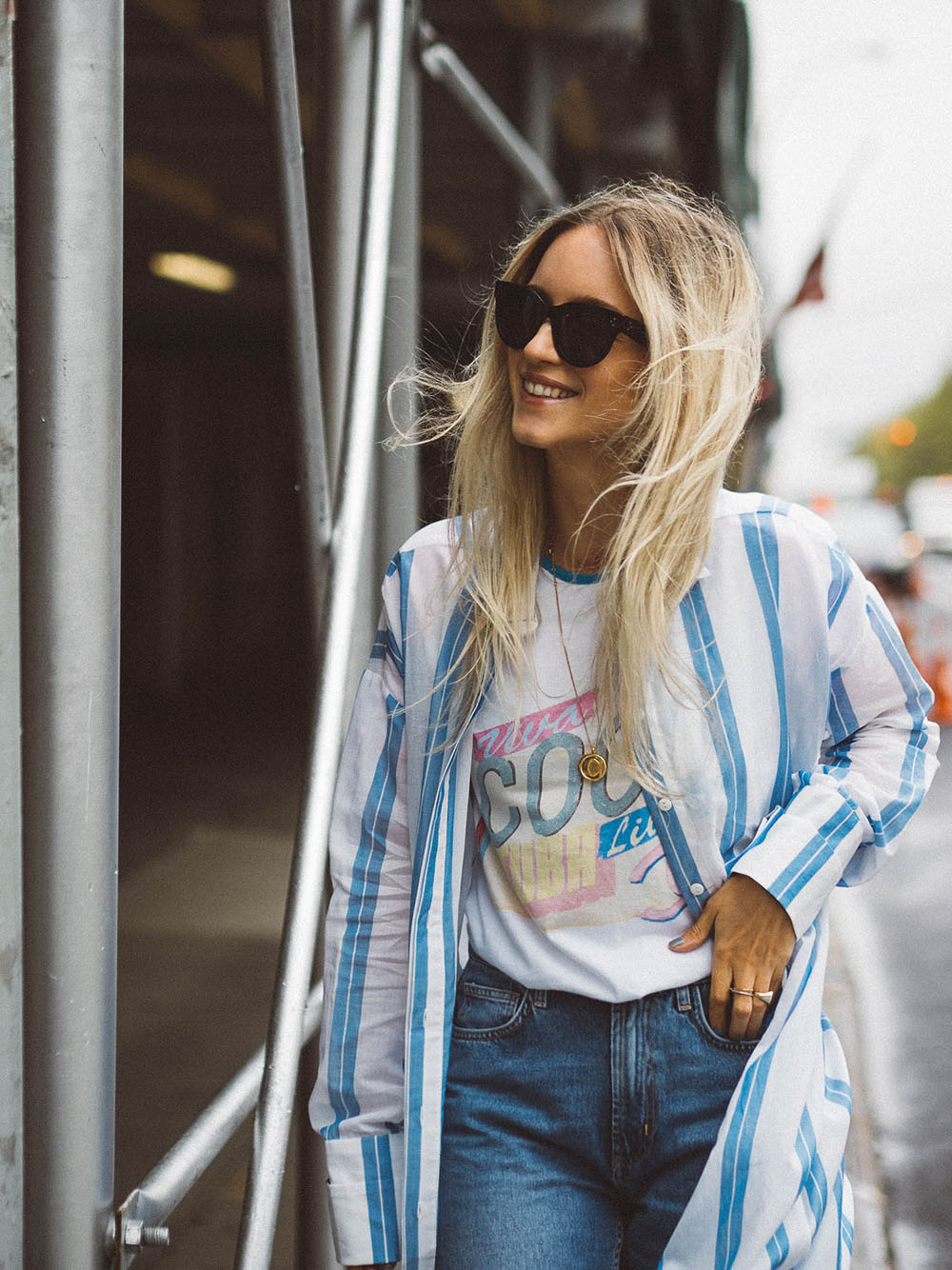 And I couldn't agree more. Shoes are everything. If I had to pick one favorite thing in my wardrobe, it would be a pair of shoes. In fact, it would be my new Attico crystal embellished mules I'm wearing in today's post. Statement pieces to perfect…
Over time I've built a pretty extensive shoe collection. It's very well curated, and many pairs have come and were shipped off again, to a second home with someone who paid far more attention to them then I did. Because over those years my taste for shoes has changed a lot, radically I might even say. Which is something I think we all go through, and at some point, it settles down now. I know what I love, and what works for me. Every now and then, though, I step away from that "knowledge" and I end up with a pair of shoes which I'm returning after the weekend anyway…
So basically as long as I can remember, I love shoes that have something unique. A pair of ankle boots in black is great, but that same pair in blue with the rainbow stripe on the back is even better! True story by the way; I think I was about 14, and I was I was obsessed with that pair in the shoe-rack. Back then obviously shopping happened only when mommy and daddy allowed, so I never got the blue pair, nor the black, but that moment defined my taste. I knew I was destined for more than just black or brown boots. Nowadays I know exactly where to go to get those unique pairs of shoes that make my heart beat faster. One of these stores – maybe actually the best when it comes to unique pairs – is definitely Moda Operandi.
You might know Moda Operandi from their fabulous trunkshows, which literally allow you to pre-order anything off the runway. It takes a little patience, because it will be when the product lands in-stores that you receive them. But at least your delivery coincides with those store deliveries, so technically, you will be the first. We love that, don't we! But my point with those trunkshows is, they also bring to our attention new and potentially very unique designers. And where "renowned" designers stay too often close to their DNA, "new" designers are not scared to try something funky different. Hence, a platform for young and upcoming designers, with impeccable shoes taste. You got to love it.
Then of course their buying aside from their truck shows offers just what I want when it comes to shoes. You wouldn't find a pair of "boring" shoes on there. Not a single one. For example these Attico crystal embellished mules I'm wearing in this post. Those could have been simple and elegant as their black satin does most of the work. Yet, I would not have set my eyes on it, because those palm trees on my feet just make life so much more fun. Which is exactly what all those exciting pairs of shoes in my wardrobe do: They make every single look more fun. And as a girl who loves to wear a pair of jeans and a simple shirt, statement shoes are a must. Thanks to Moda Operandi I've been covered pretty much every season with more excitement on my feet!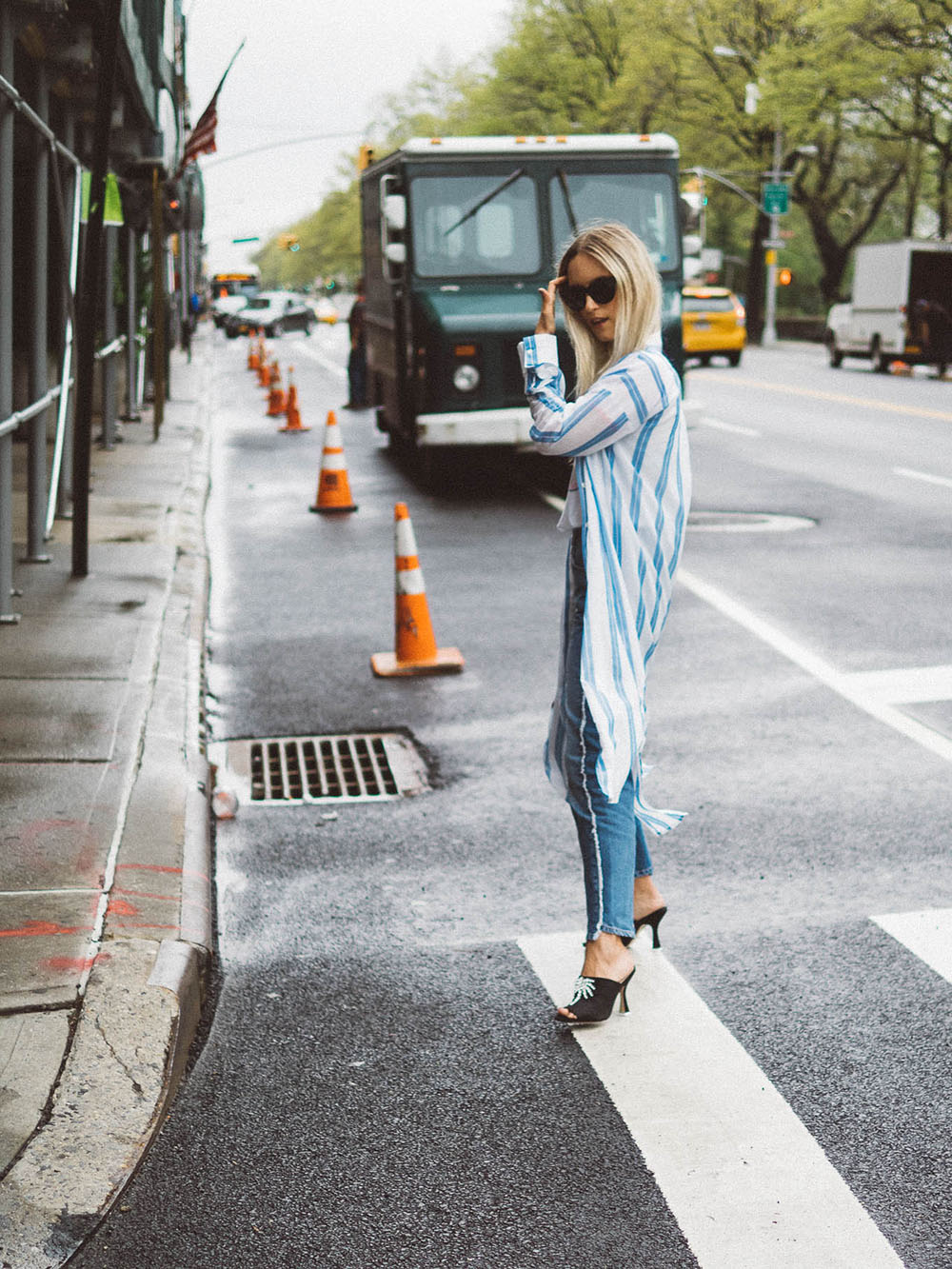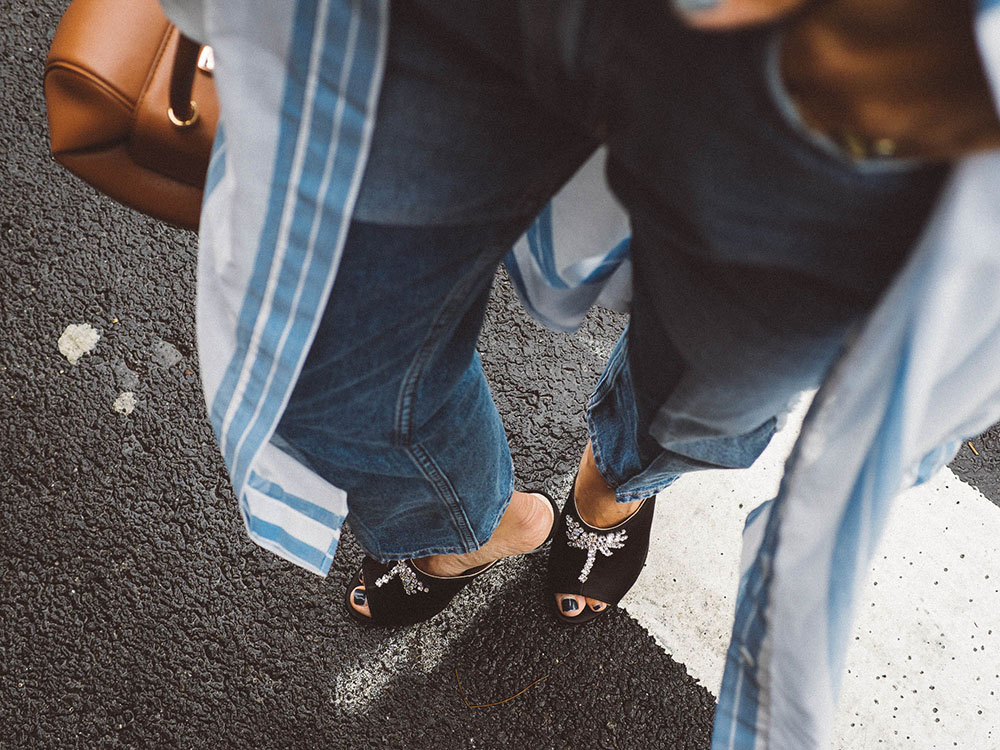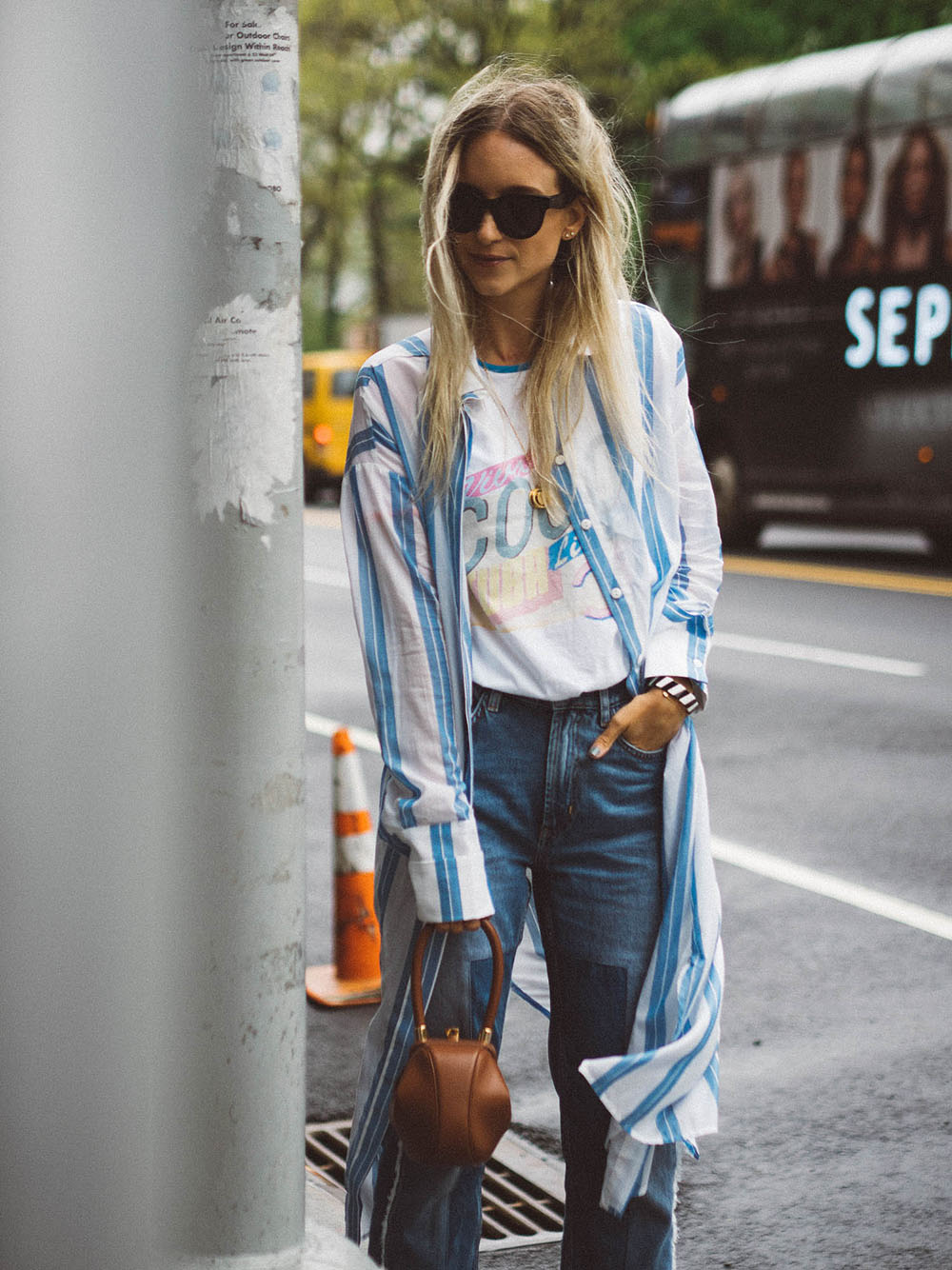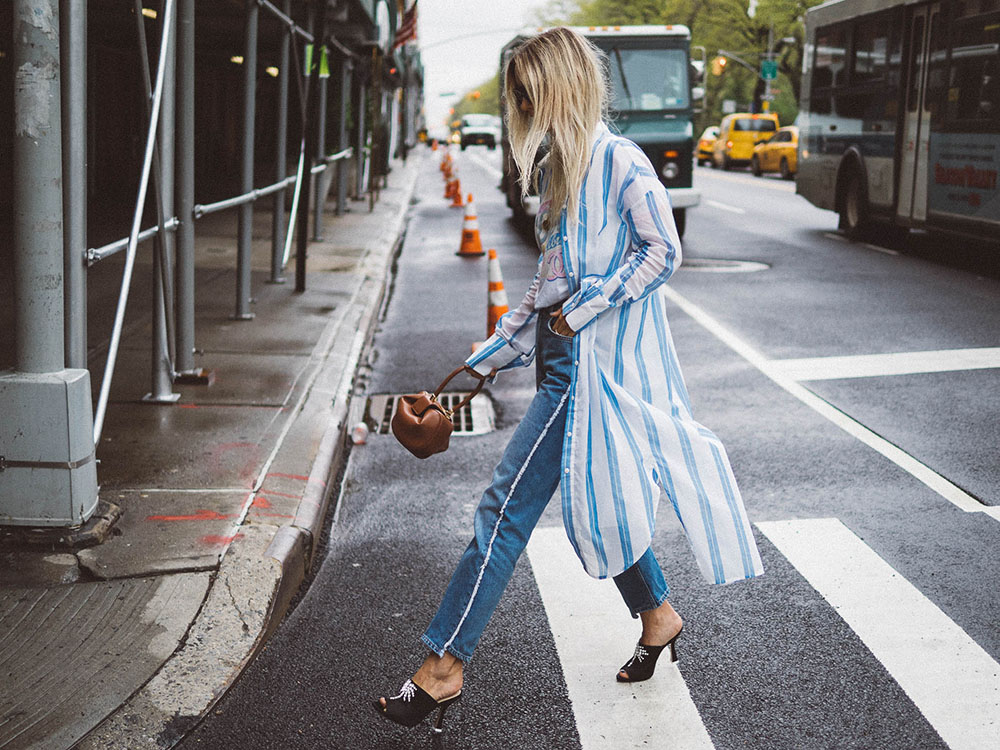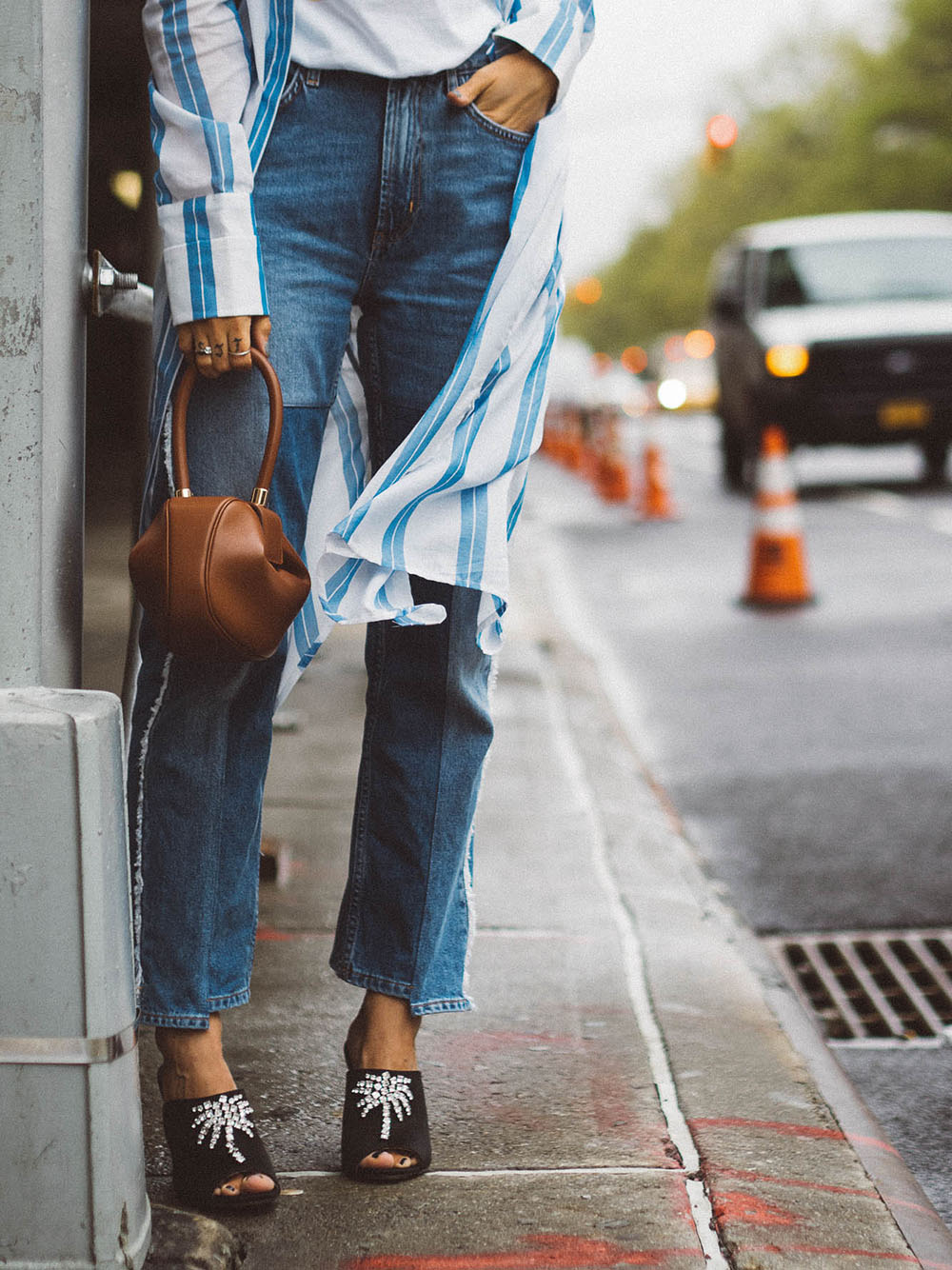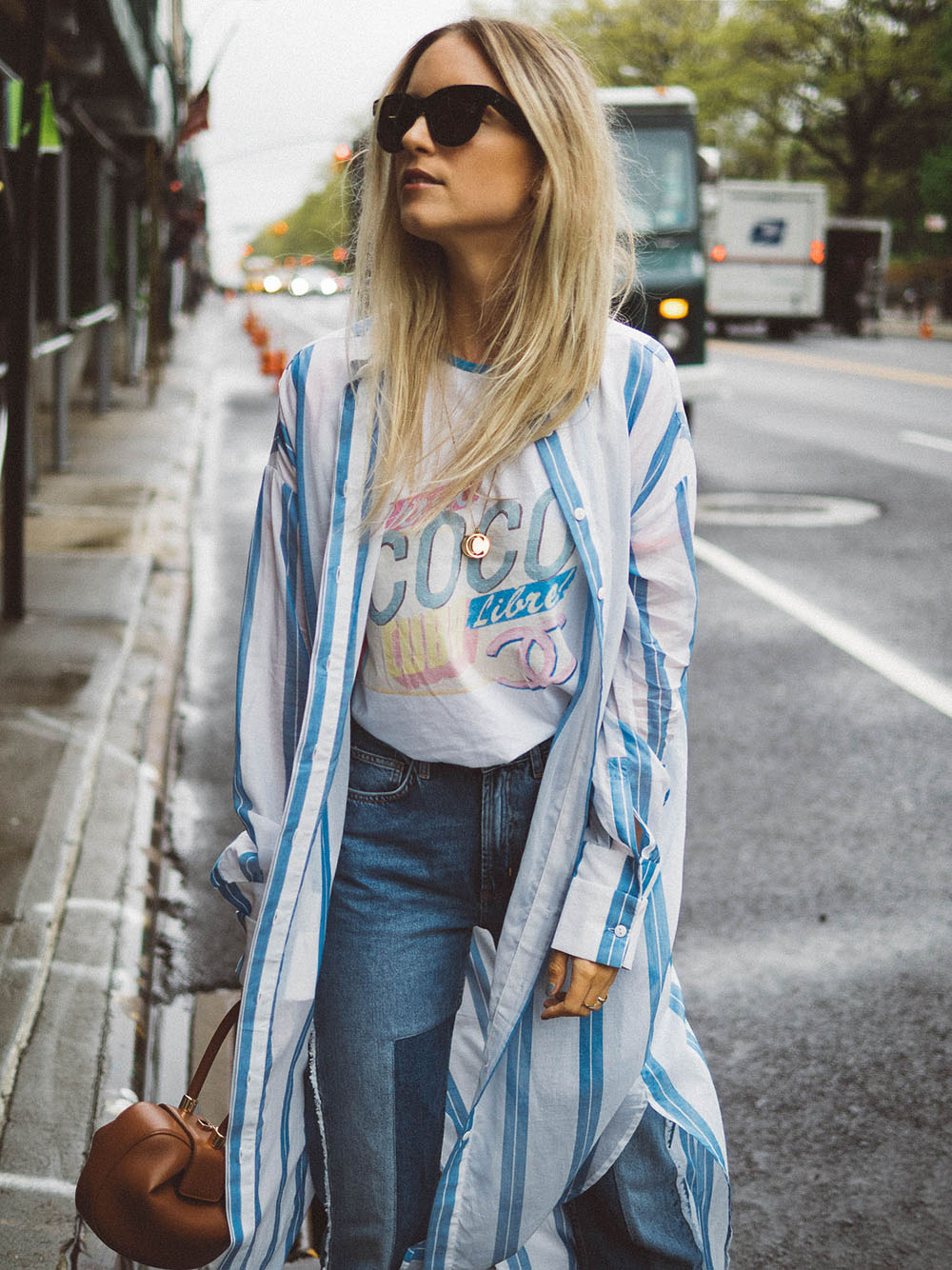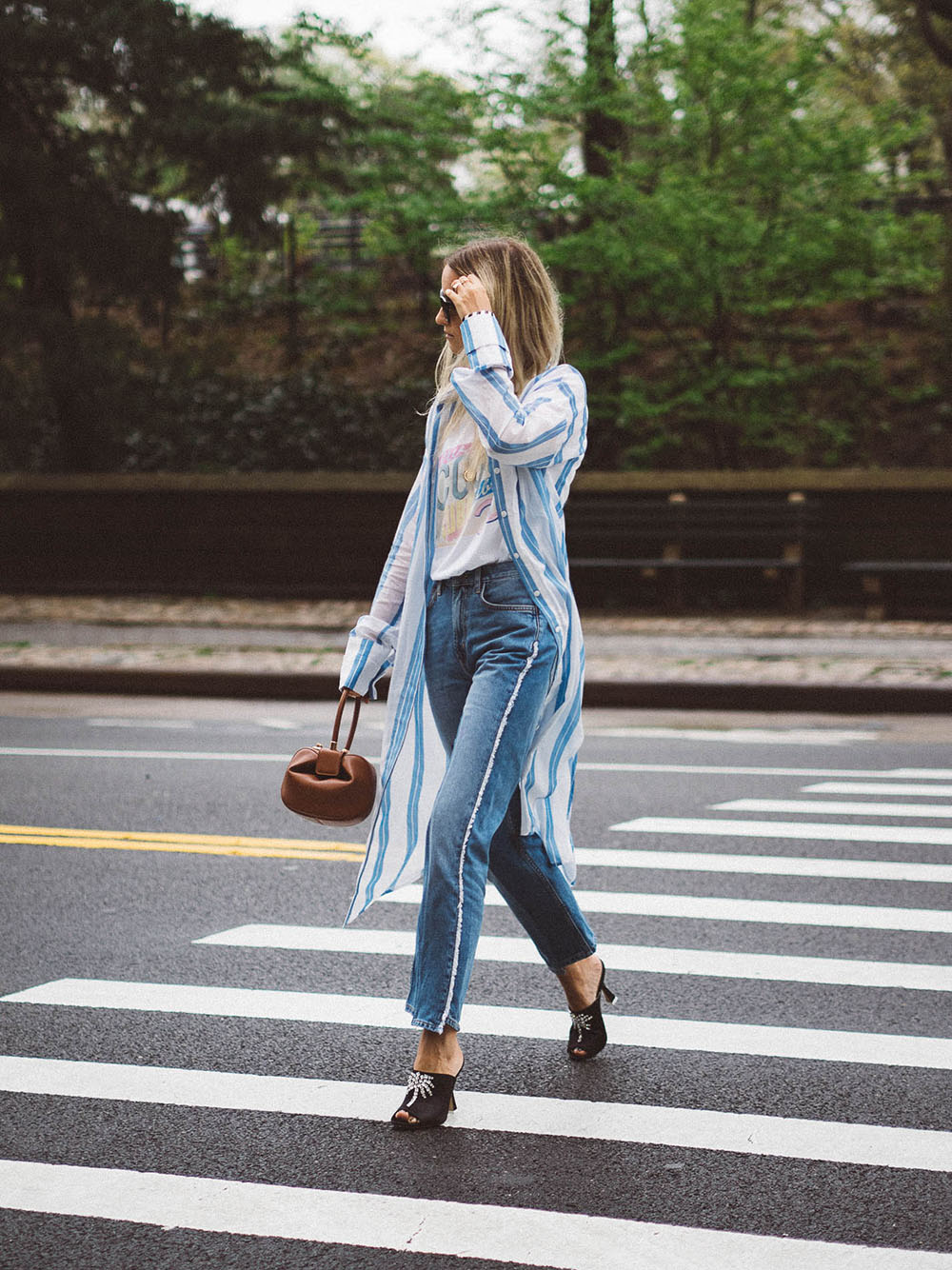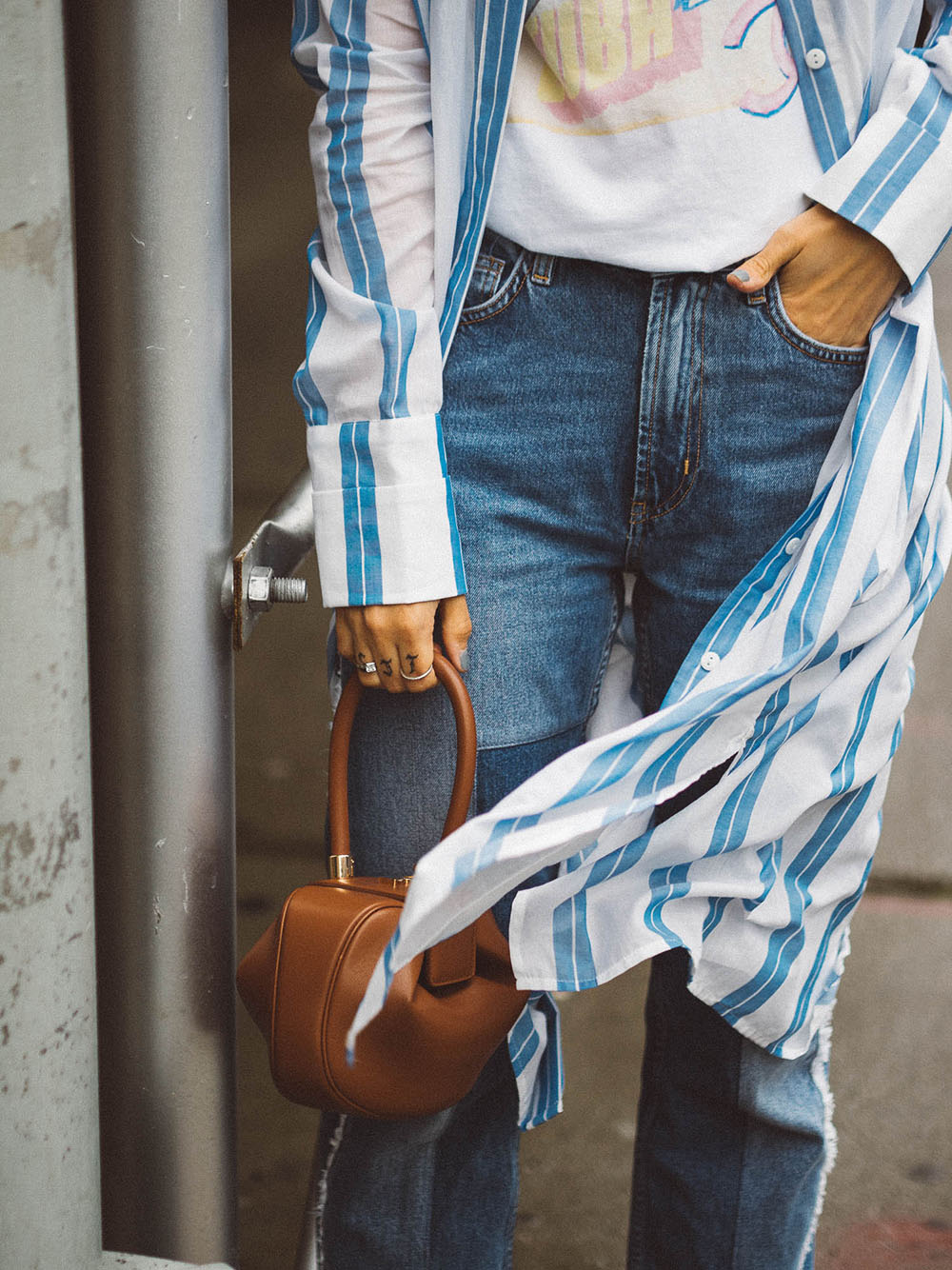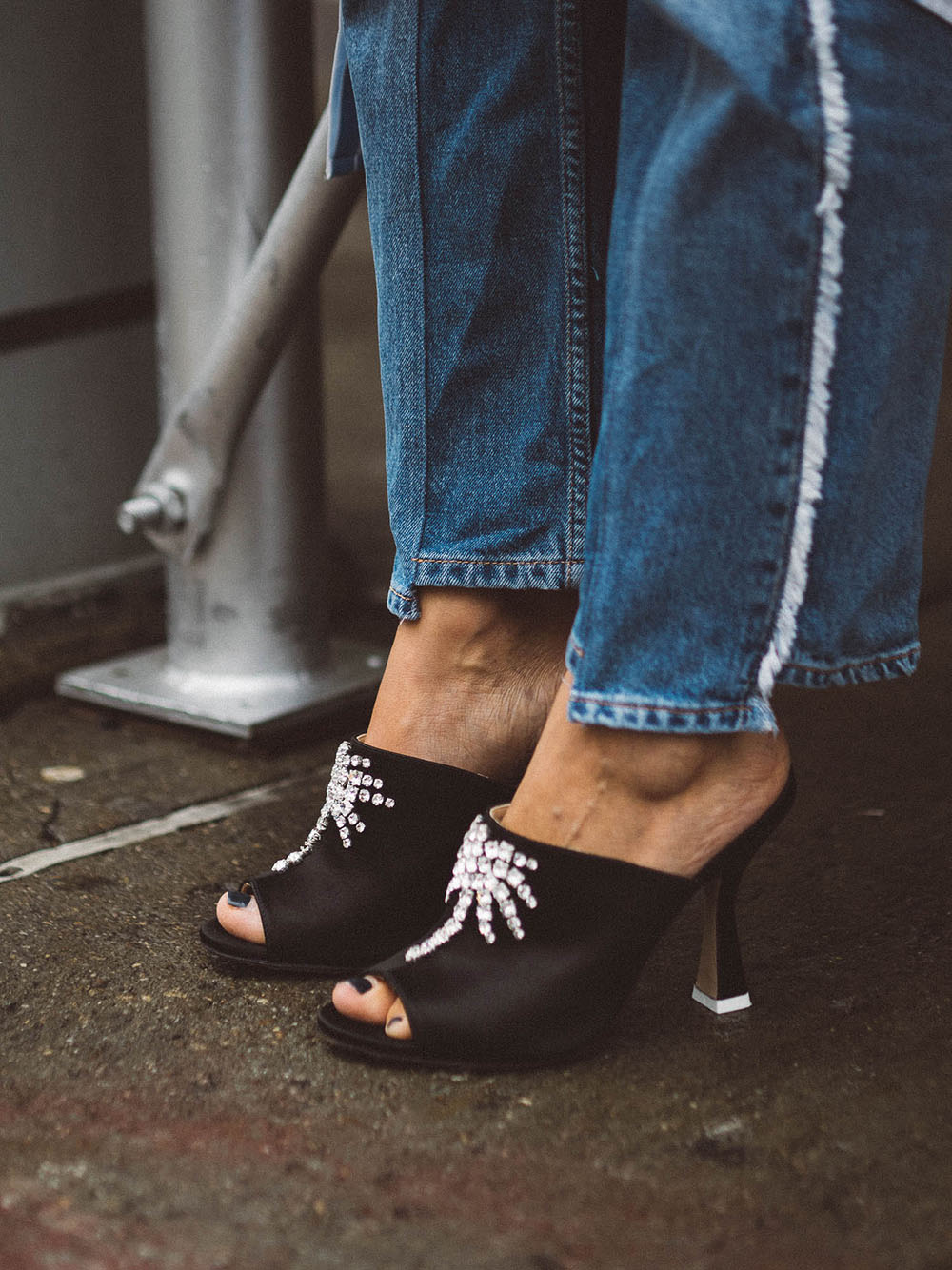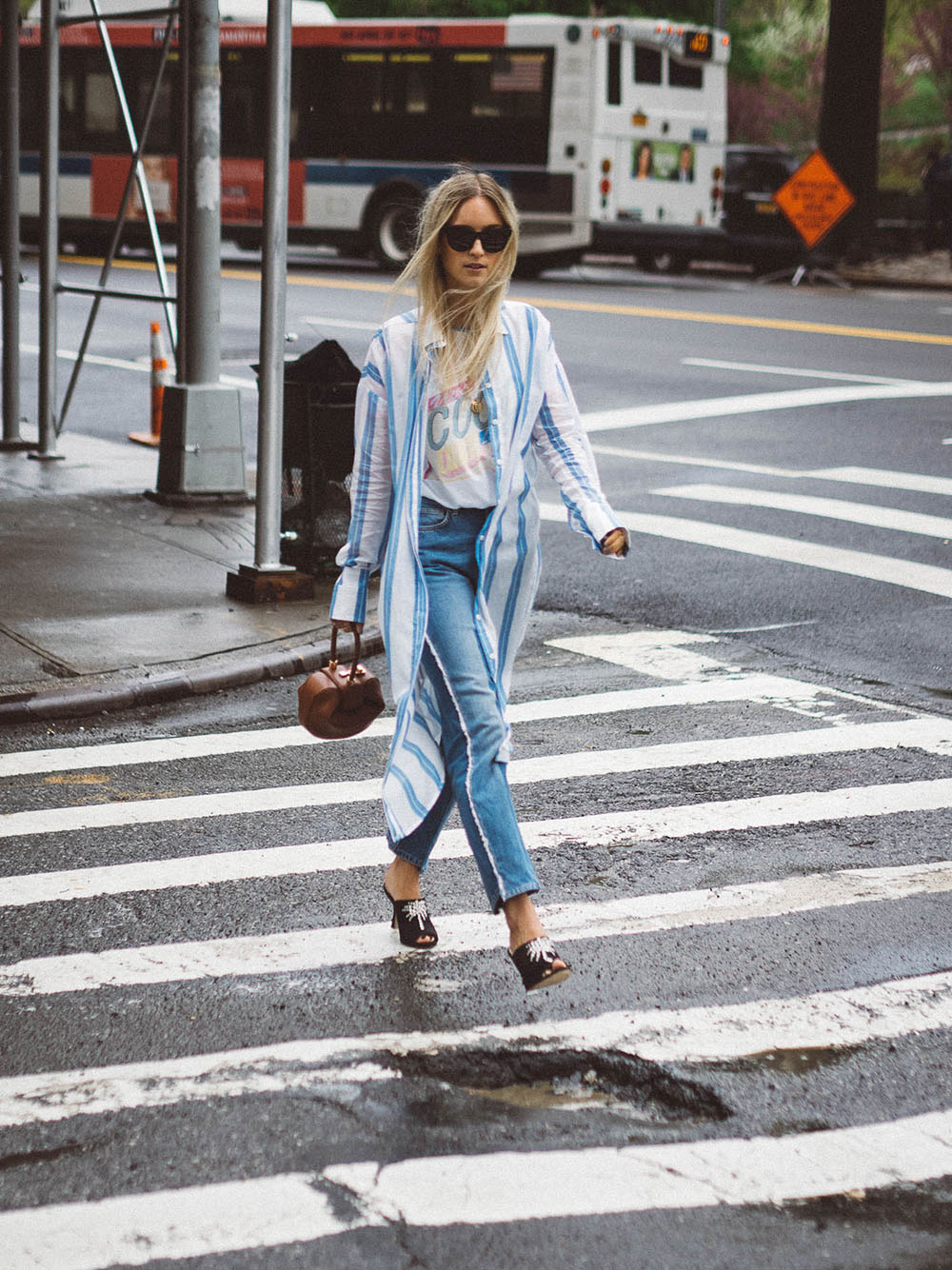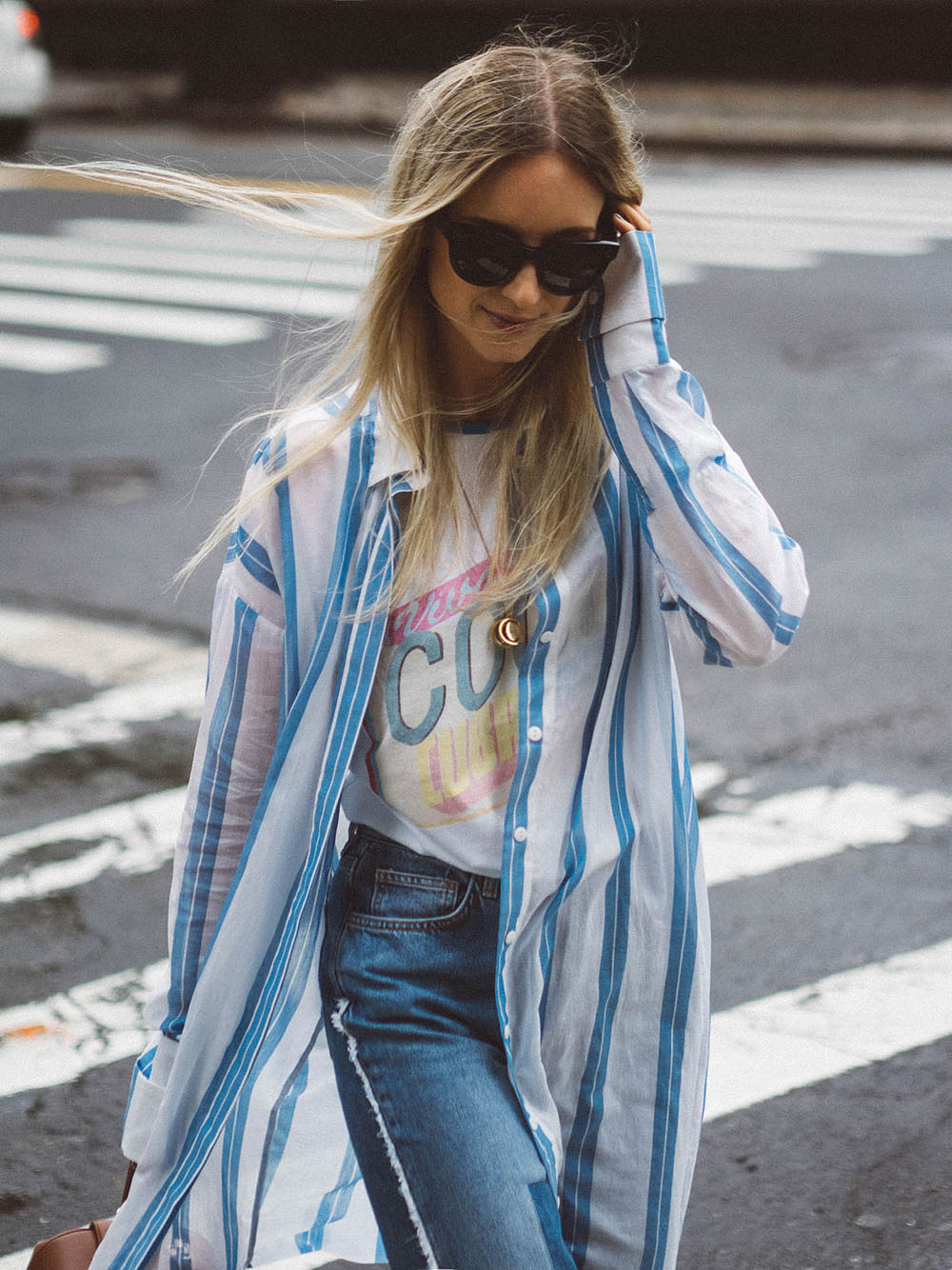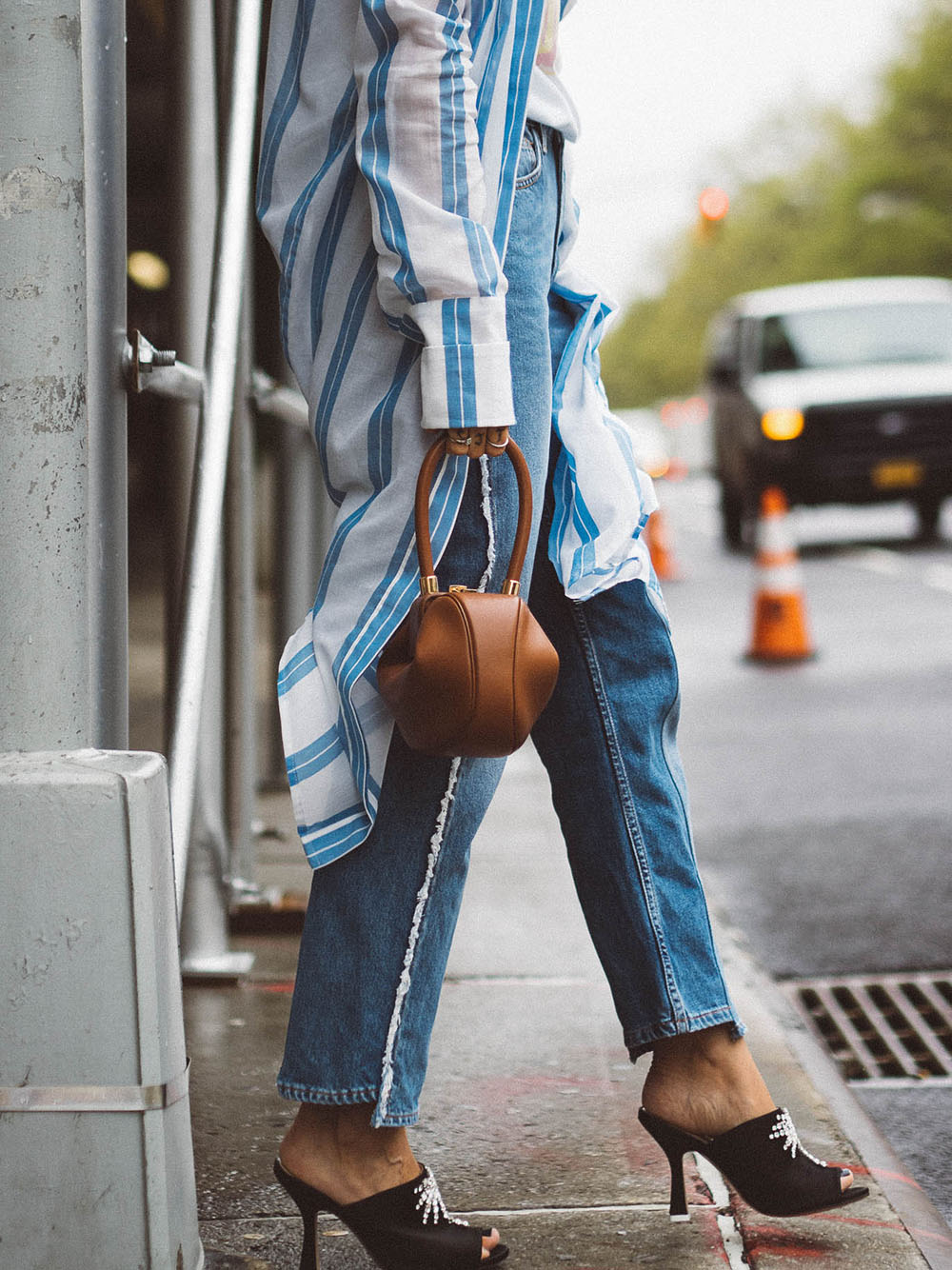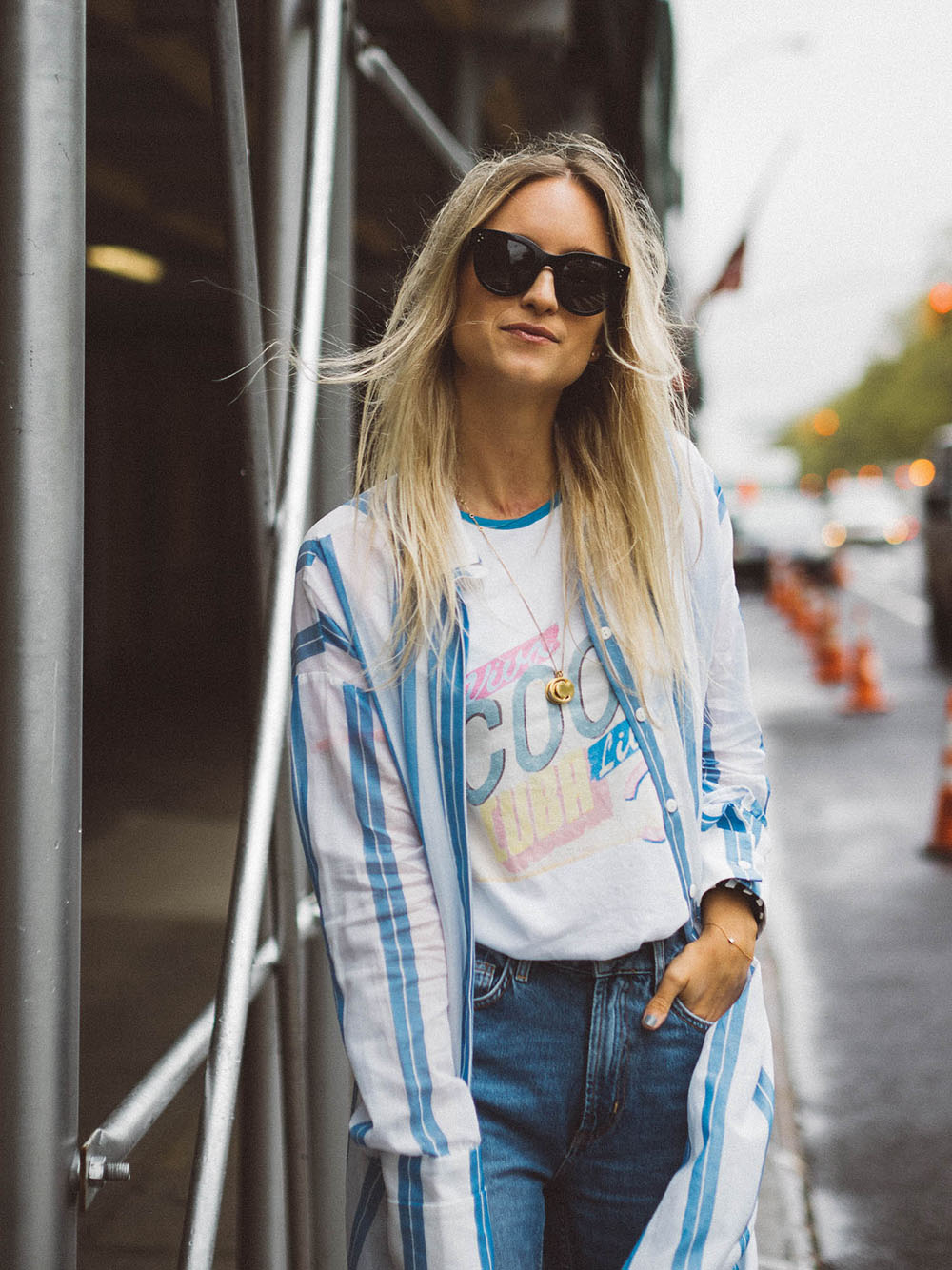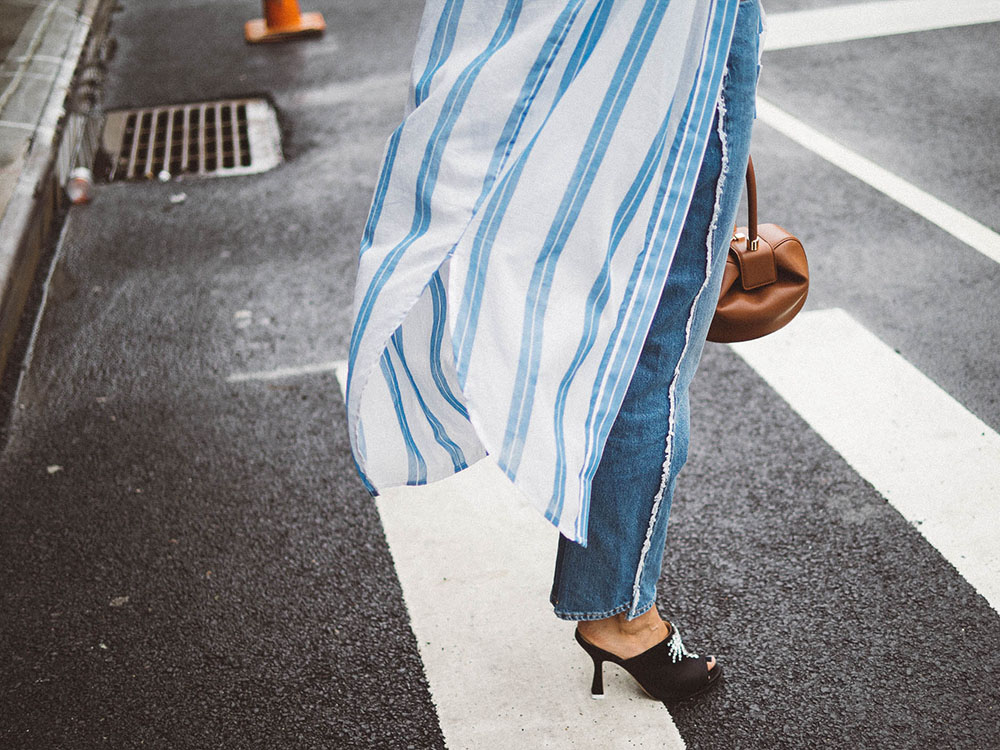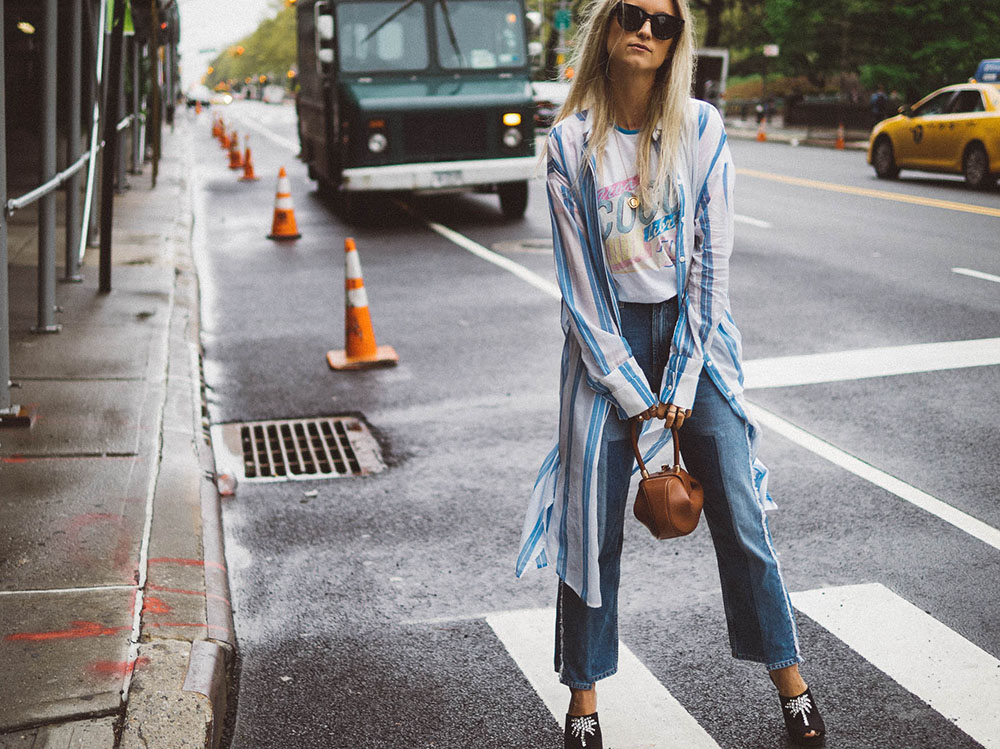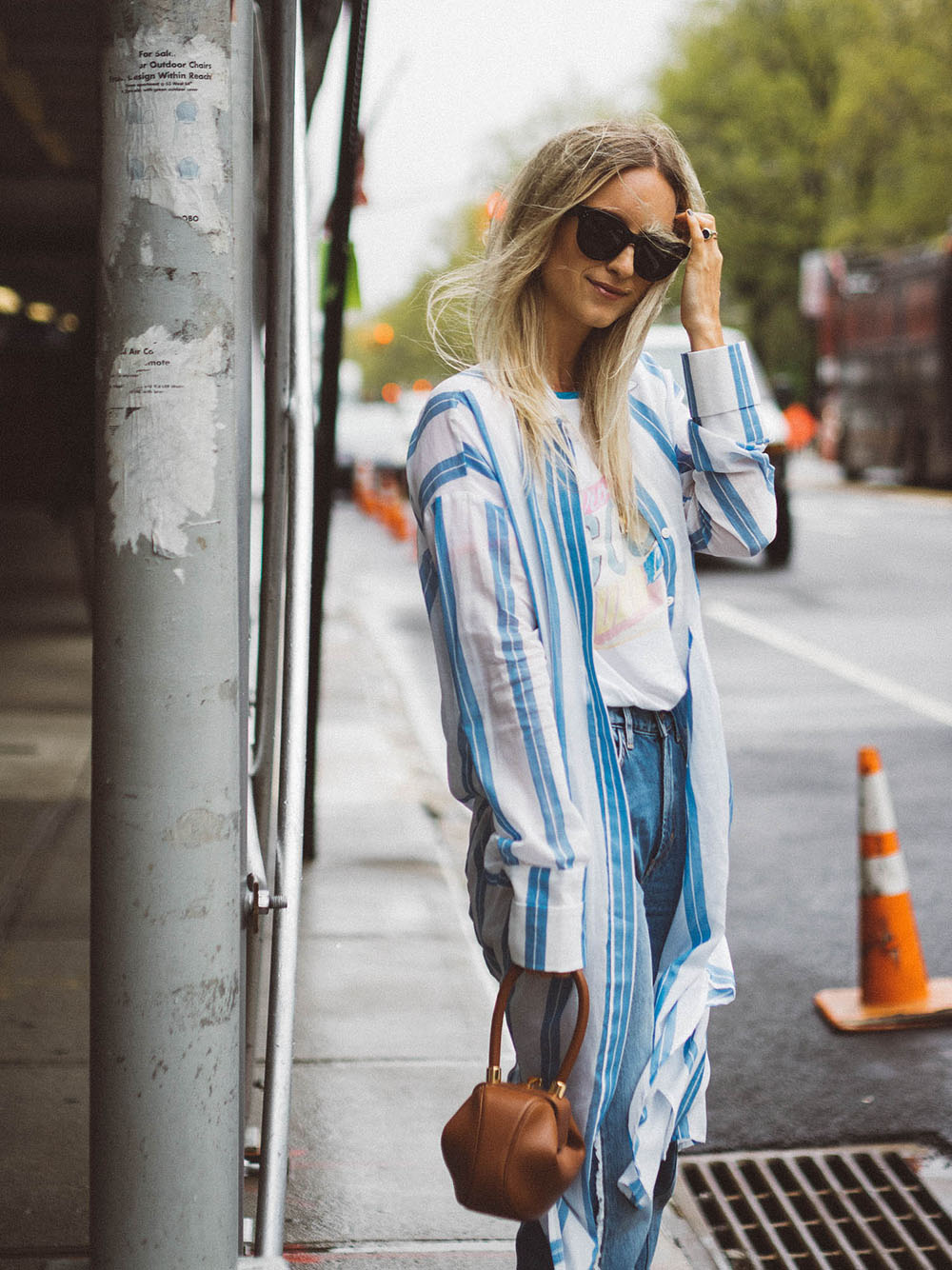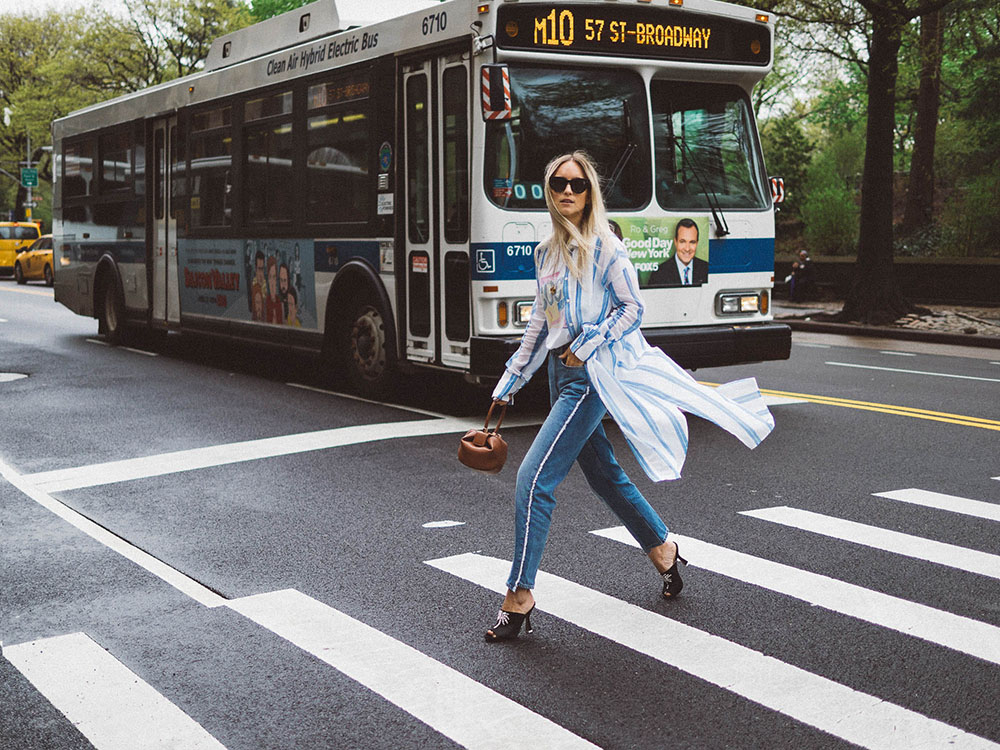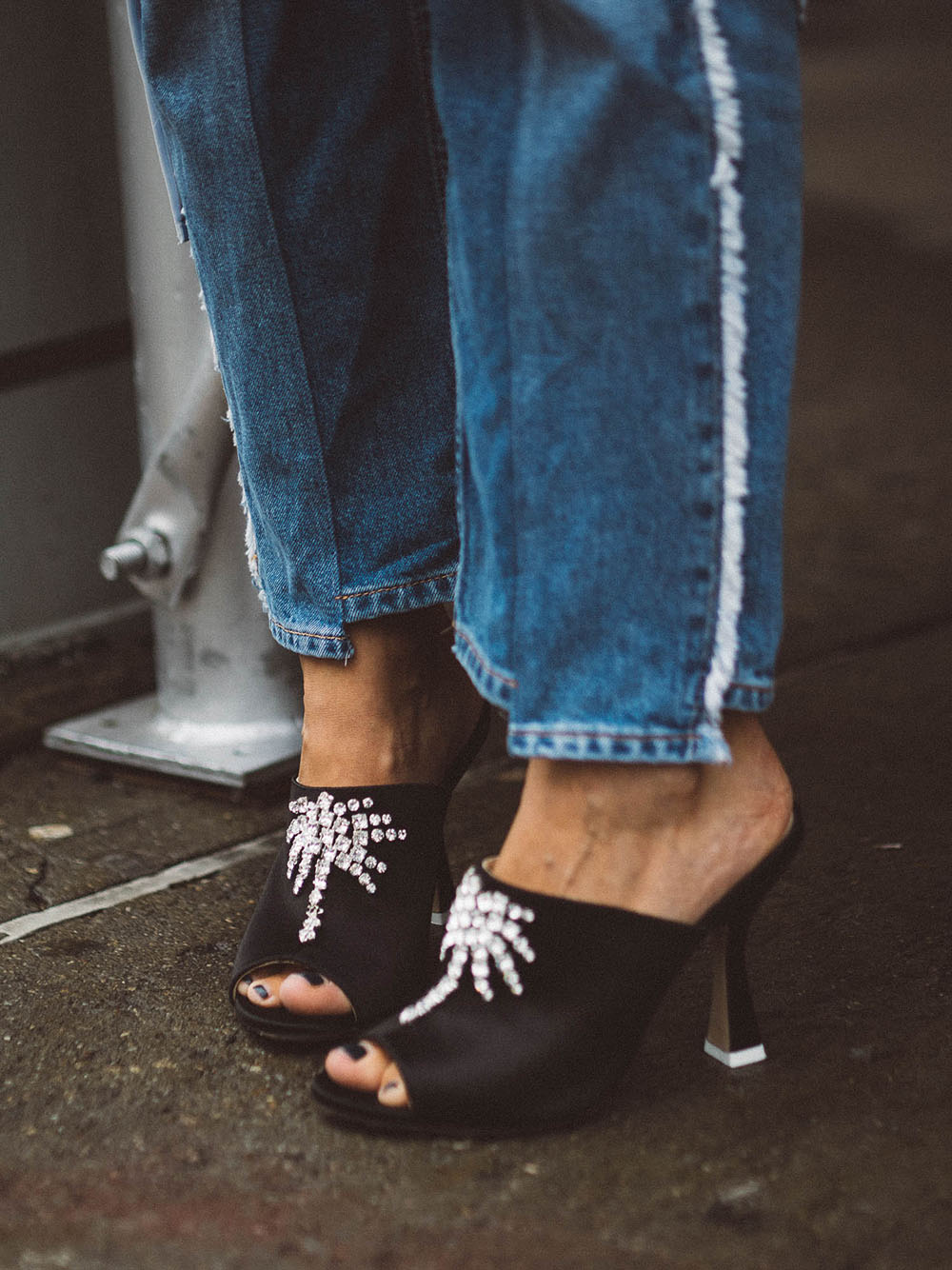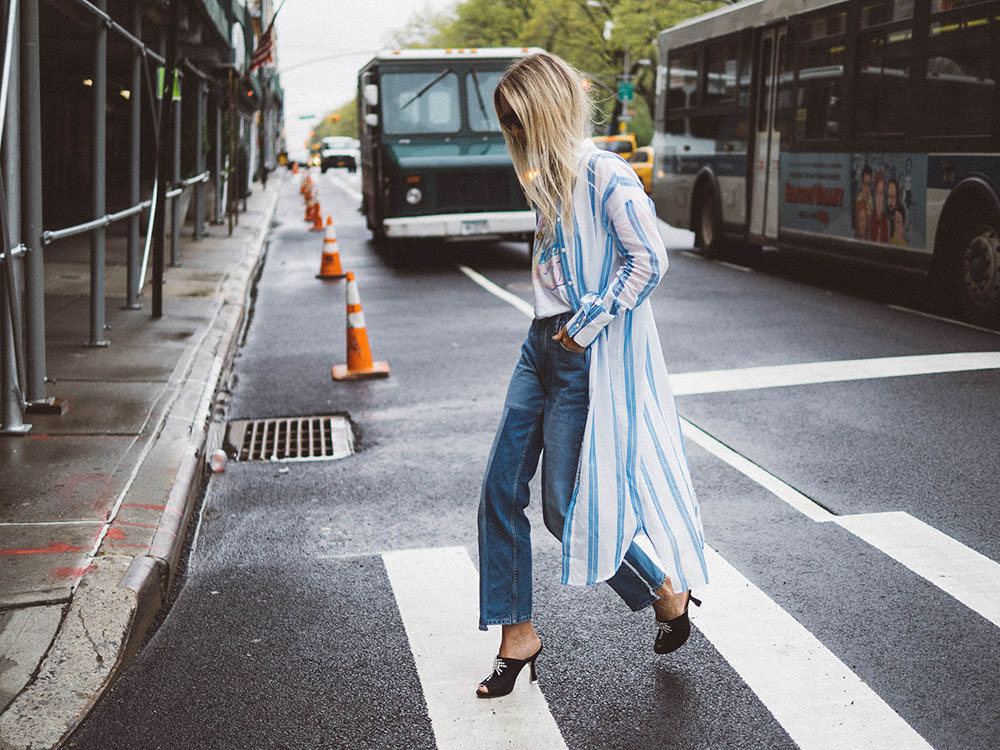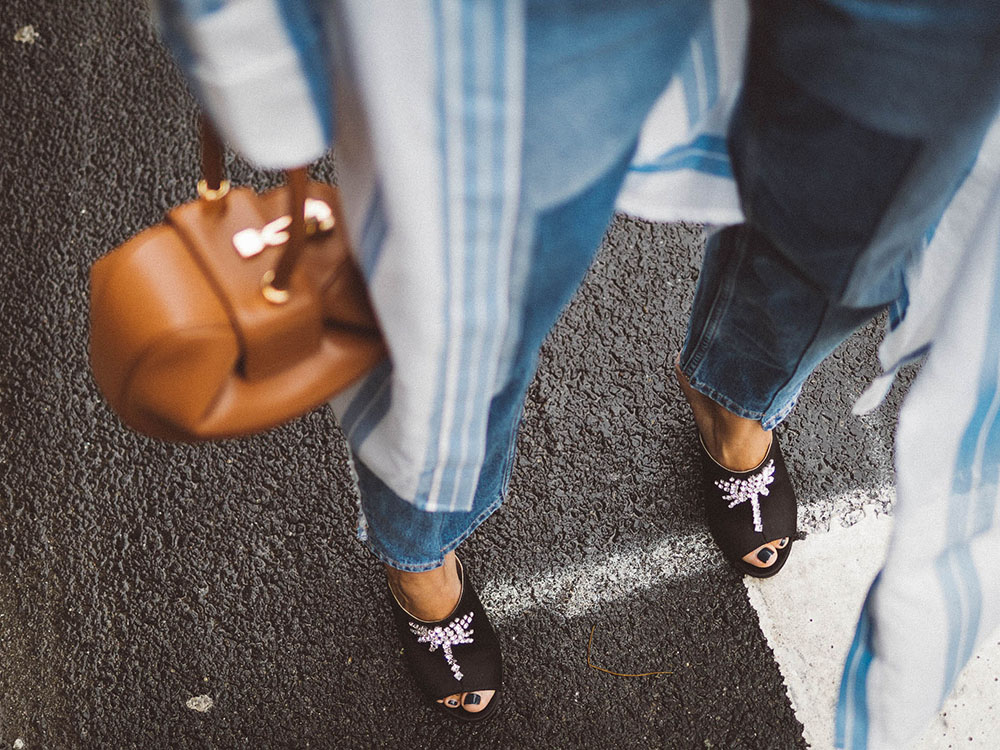 Attico mules | Gabriela Hearst bag | MIH jeans | Chanel t-shirt | Designers Remix long shirt | Celine sunglasses | Chloe necklace.
Photos by Marinke Davelaar
YOUR THOUGHTS