THE PERFECT LOOK FOR A FIRST DAY BACK AT WORK!
Posted on April 13th 2017 by THEFASHIONGUITAR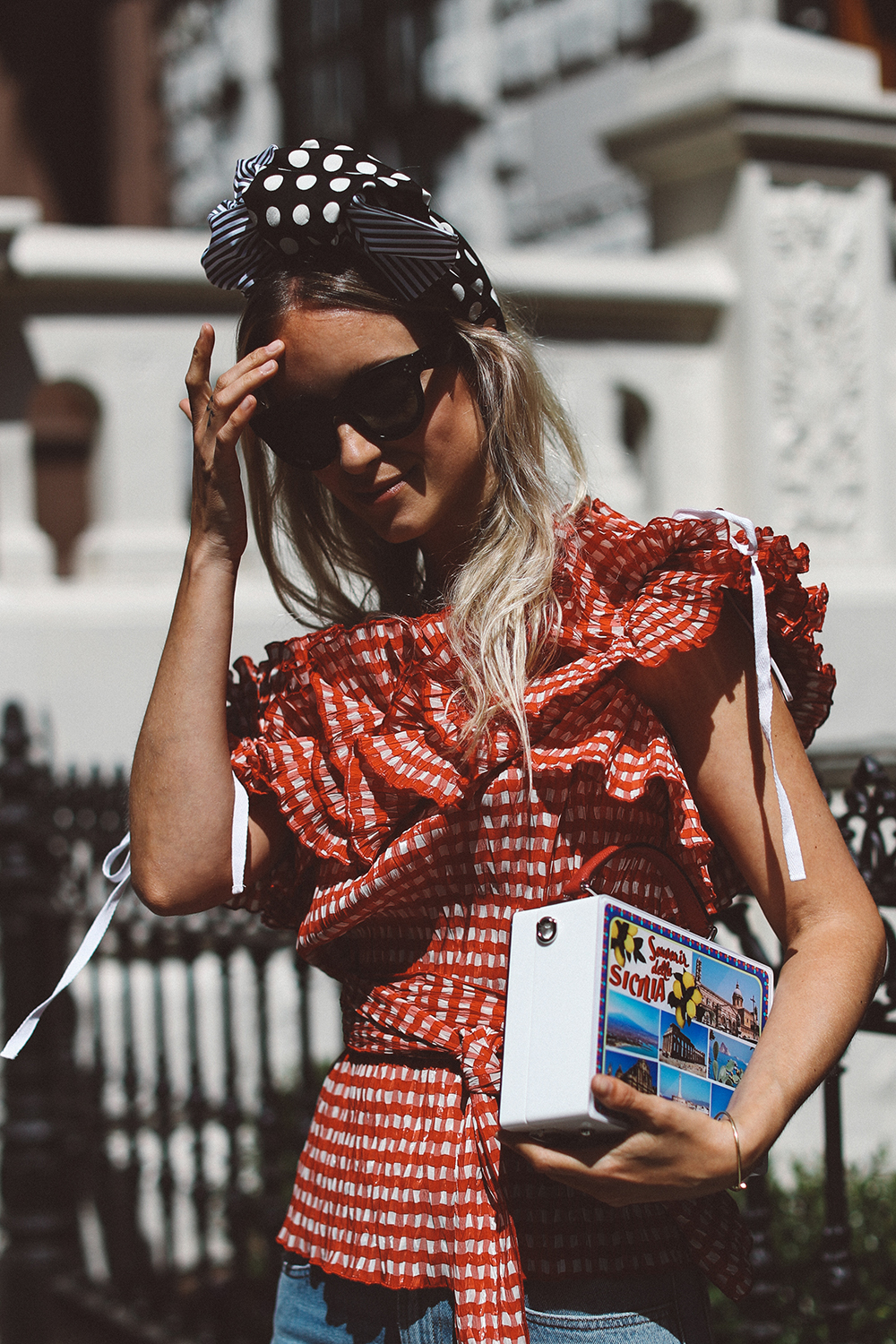 Back from Costa Rica and holding on to those holiday vibes so badly! Although more in Positano-ways than the Costa Rican… Or in fact, maybe that headband does add a little of that Central American beauty. Because oh boy, did I fall in love with that country. Even though we were there only for a couple of days, it was enough to completely go mad for it! But… we are back, and that means back to work. Nothing bad about that, I luckily still LOVE – almost – every single bit of it, but as always after a vacation, there SO MUCH work to do!! The best part about that is shooting new looks, Spring looks to be precise. And kicking of with a perfect sunny spring office look!
Brands that are all – as you know – on my list of favorites, and colors that I feel work perfect with my hair color and my light tan. Thank you NET-A-PORTER for setting me up with the perfect "back to work" look. It's hard to beat a Monday morning on a beach – see my Instagram to know what I'm talking about – but a headpiece makes definitely a good second. Life's just better with a little polka dots on the side…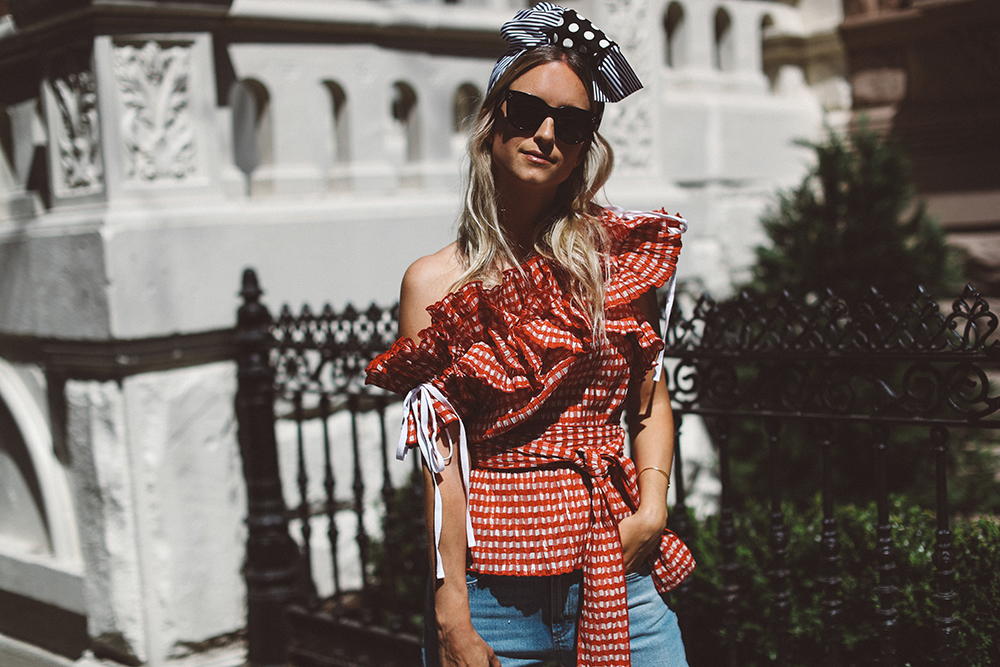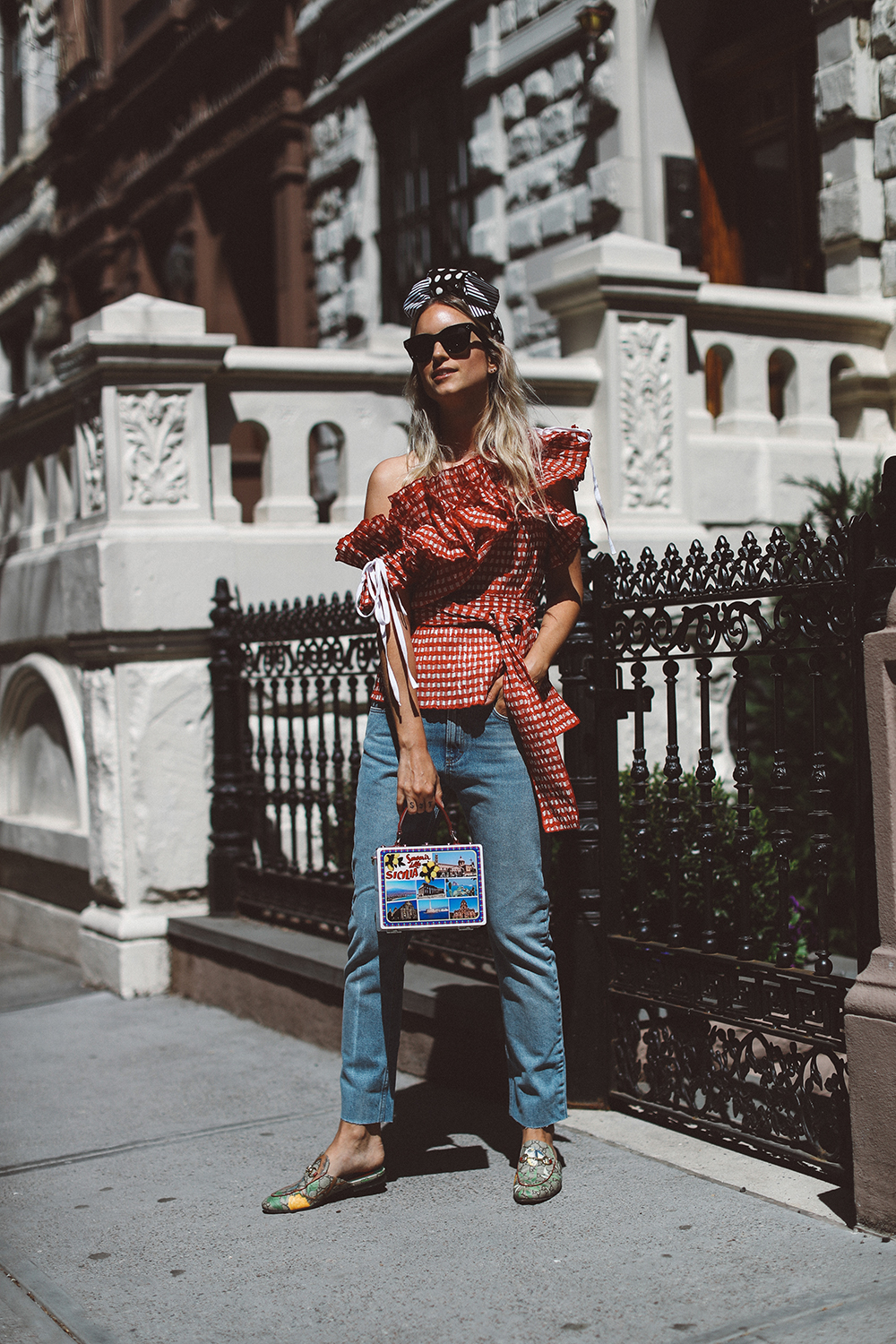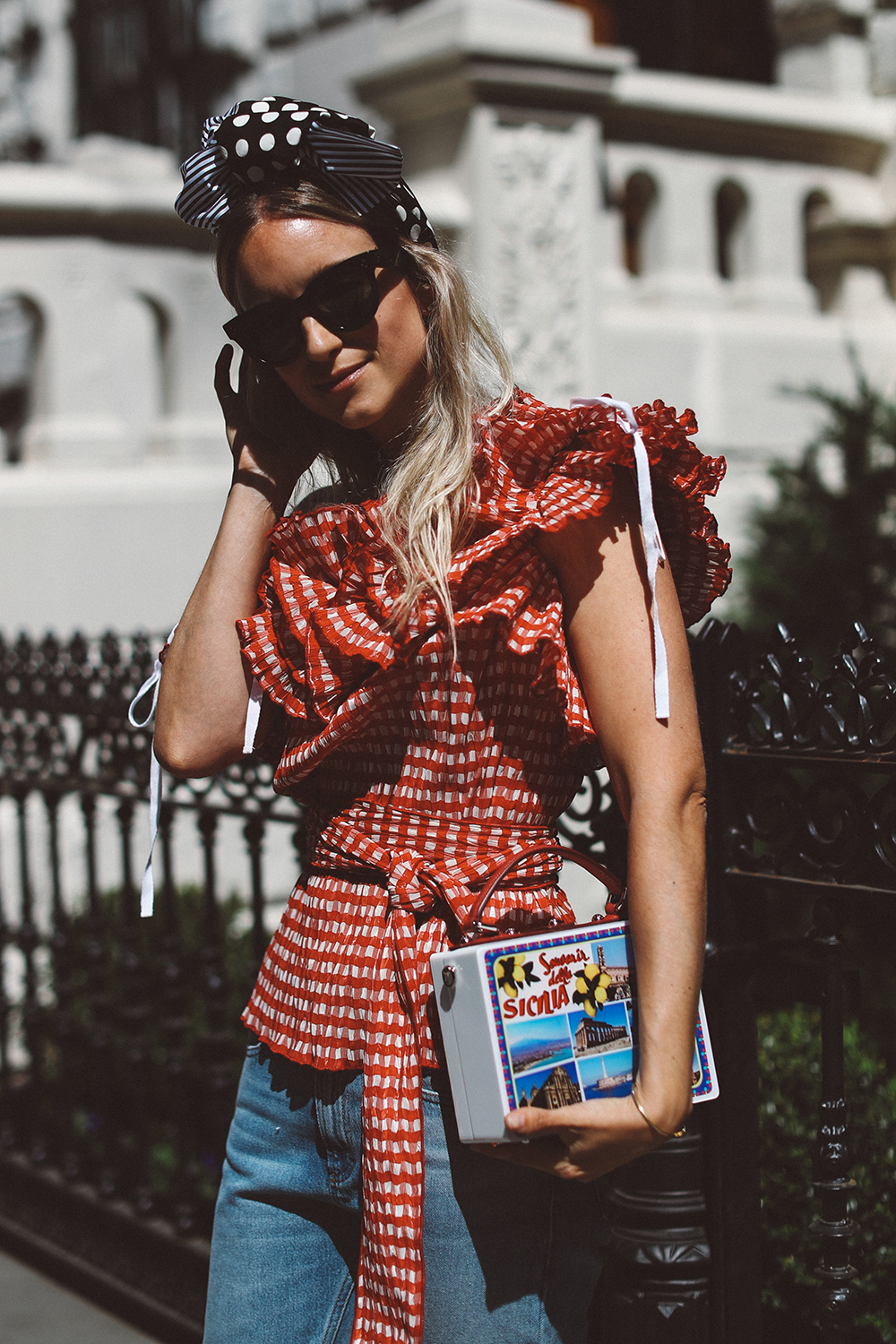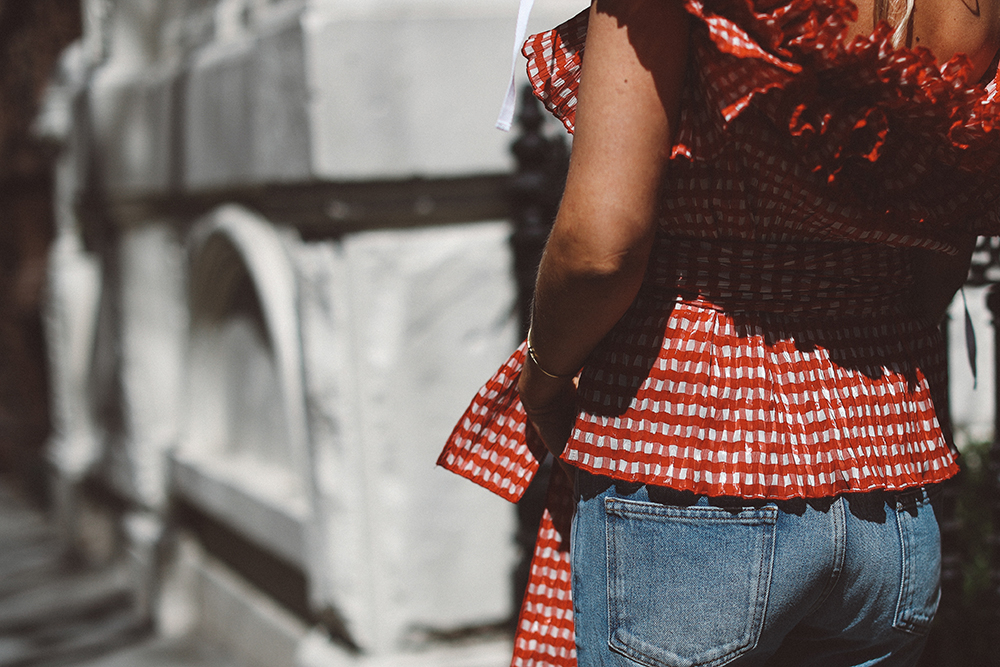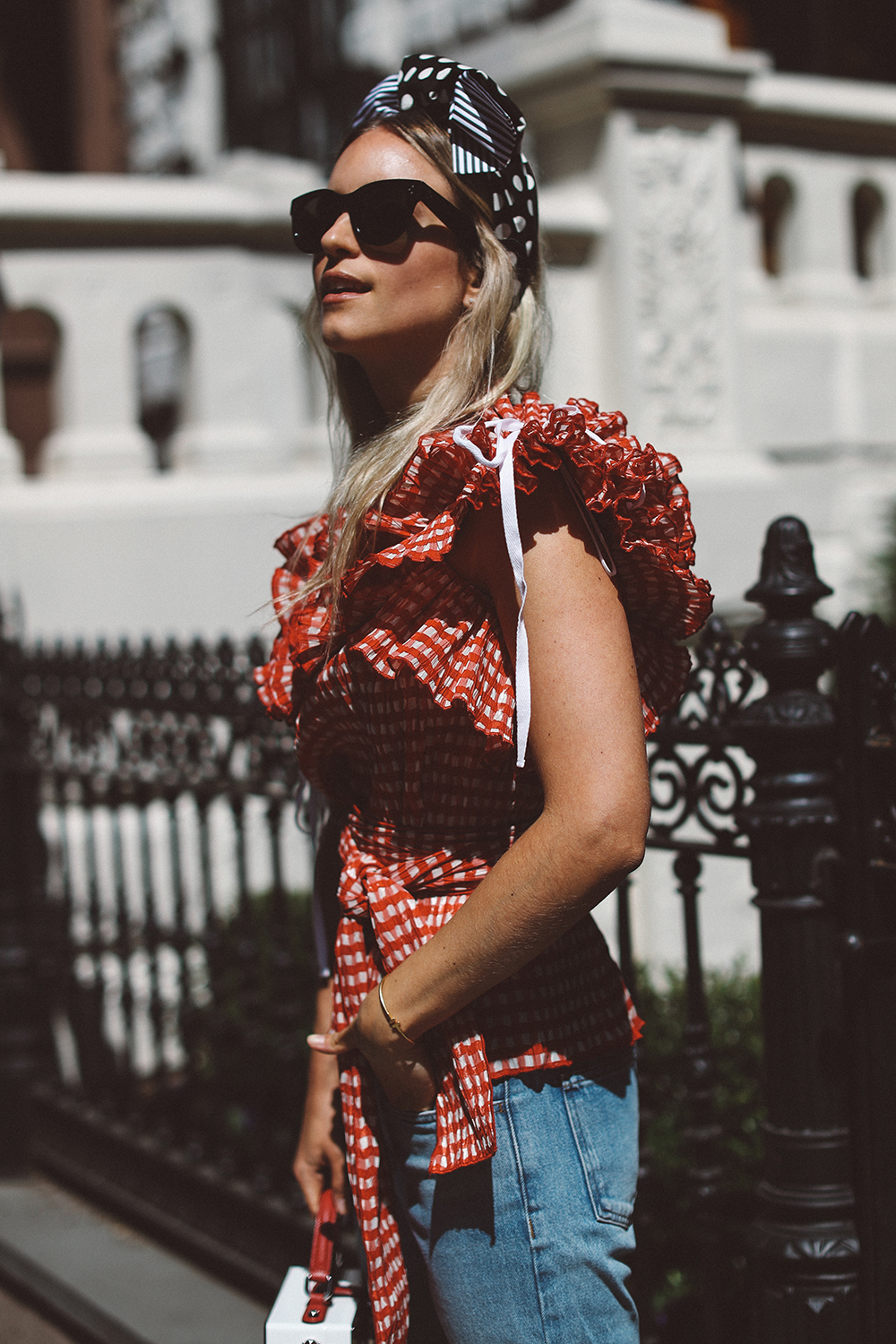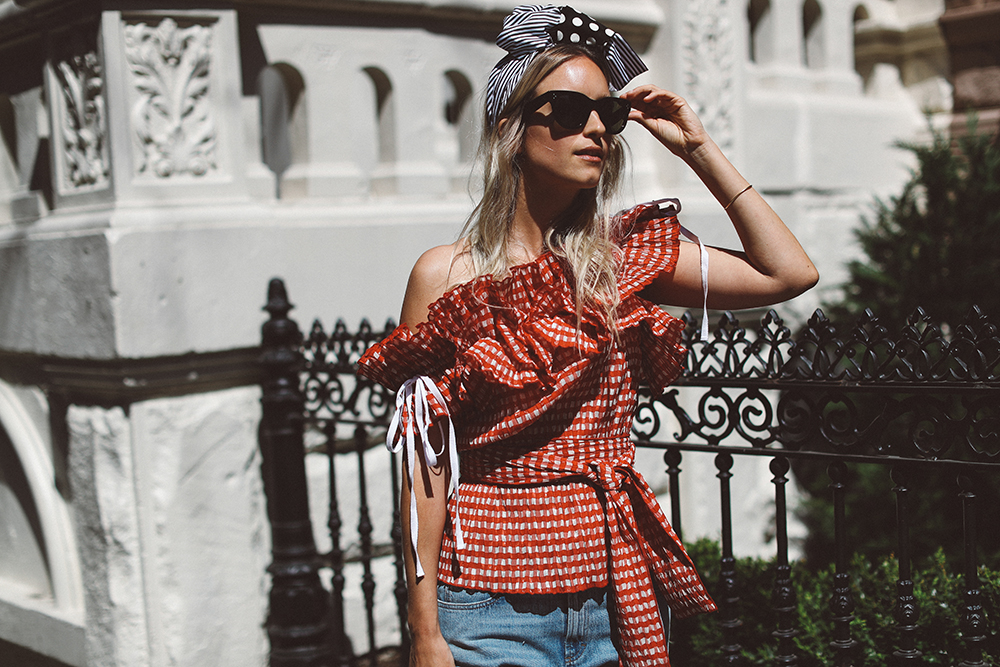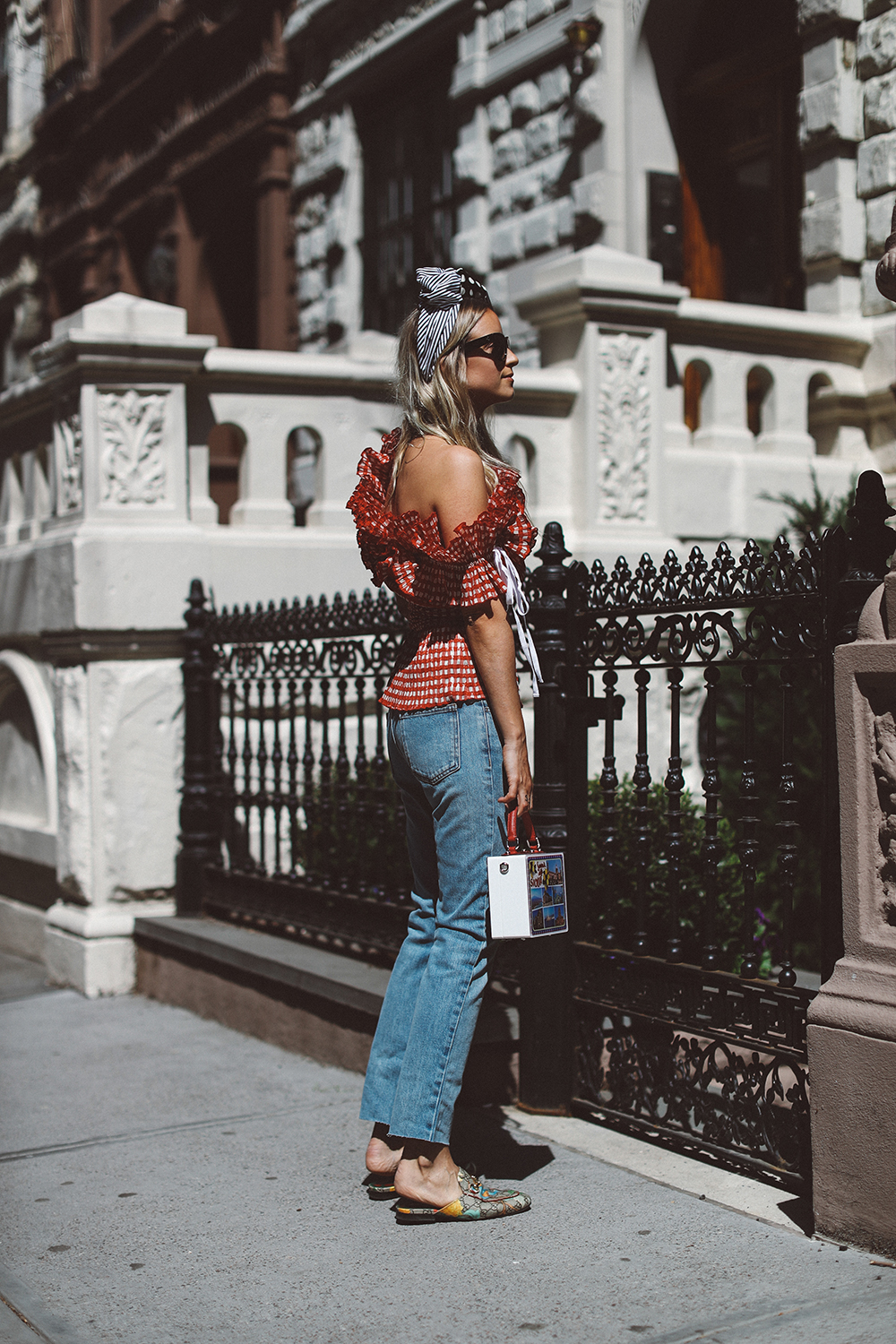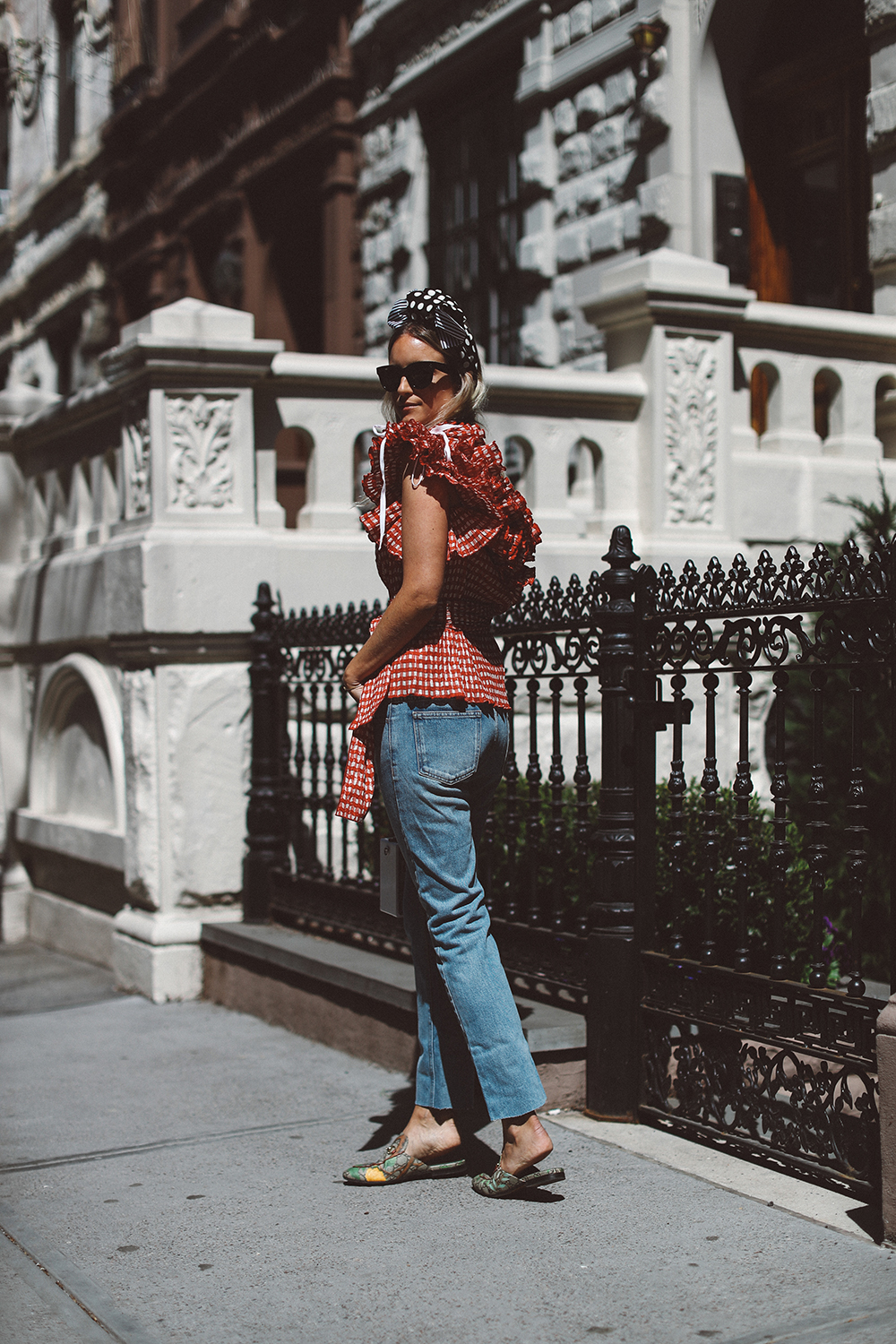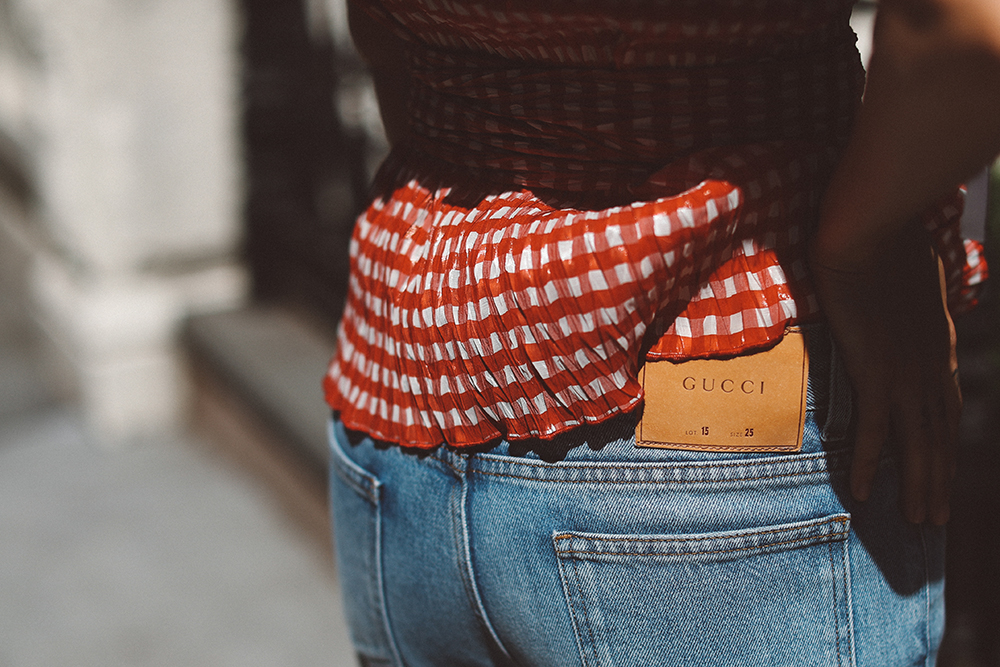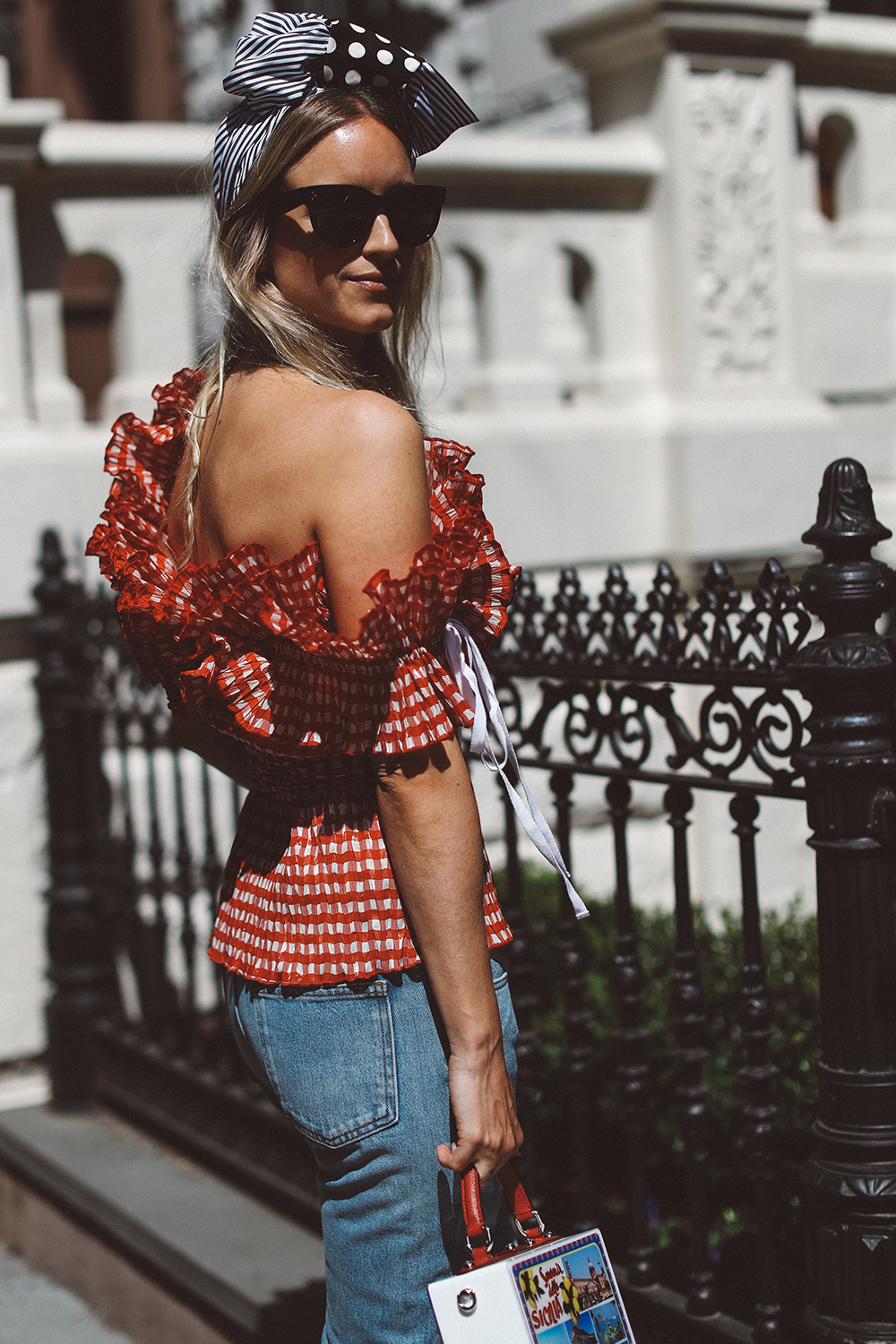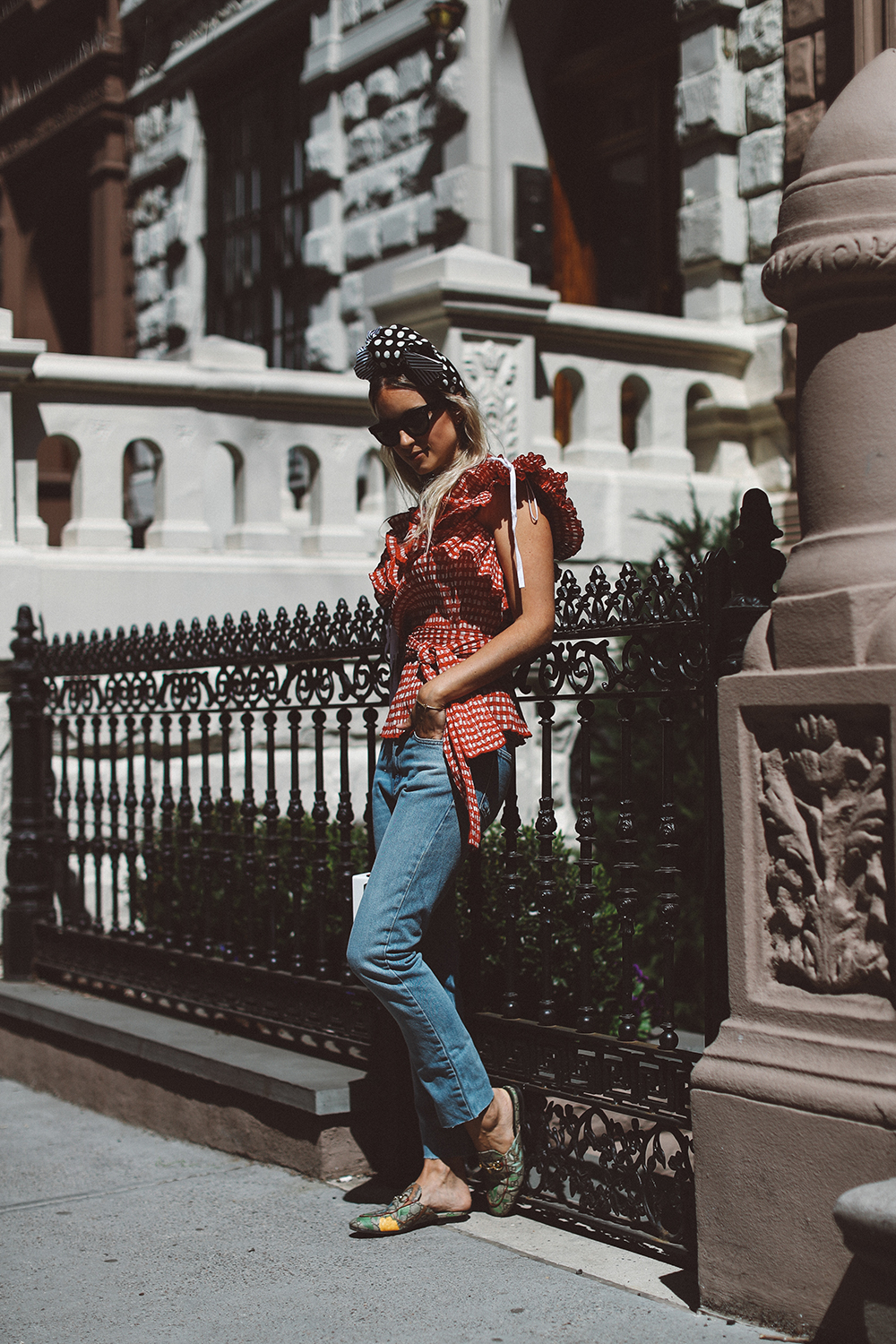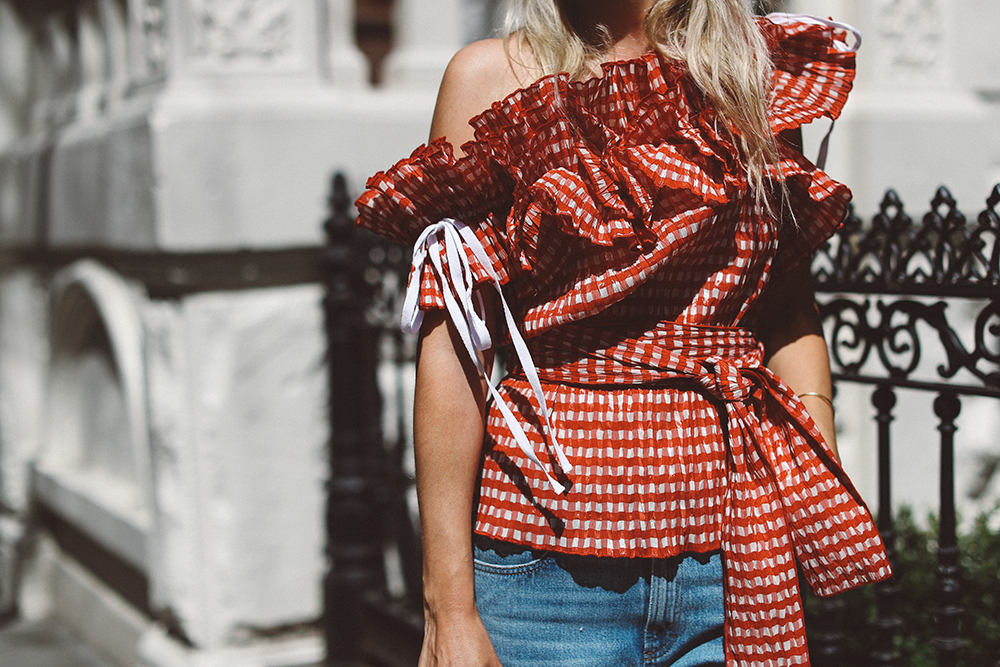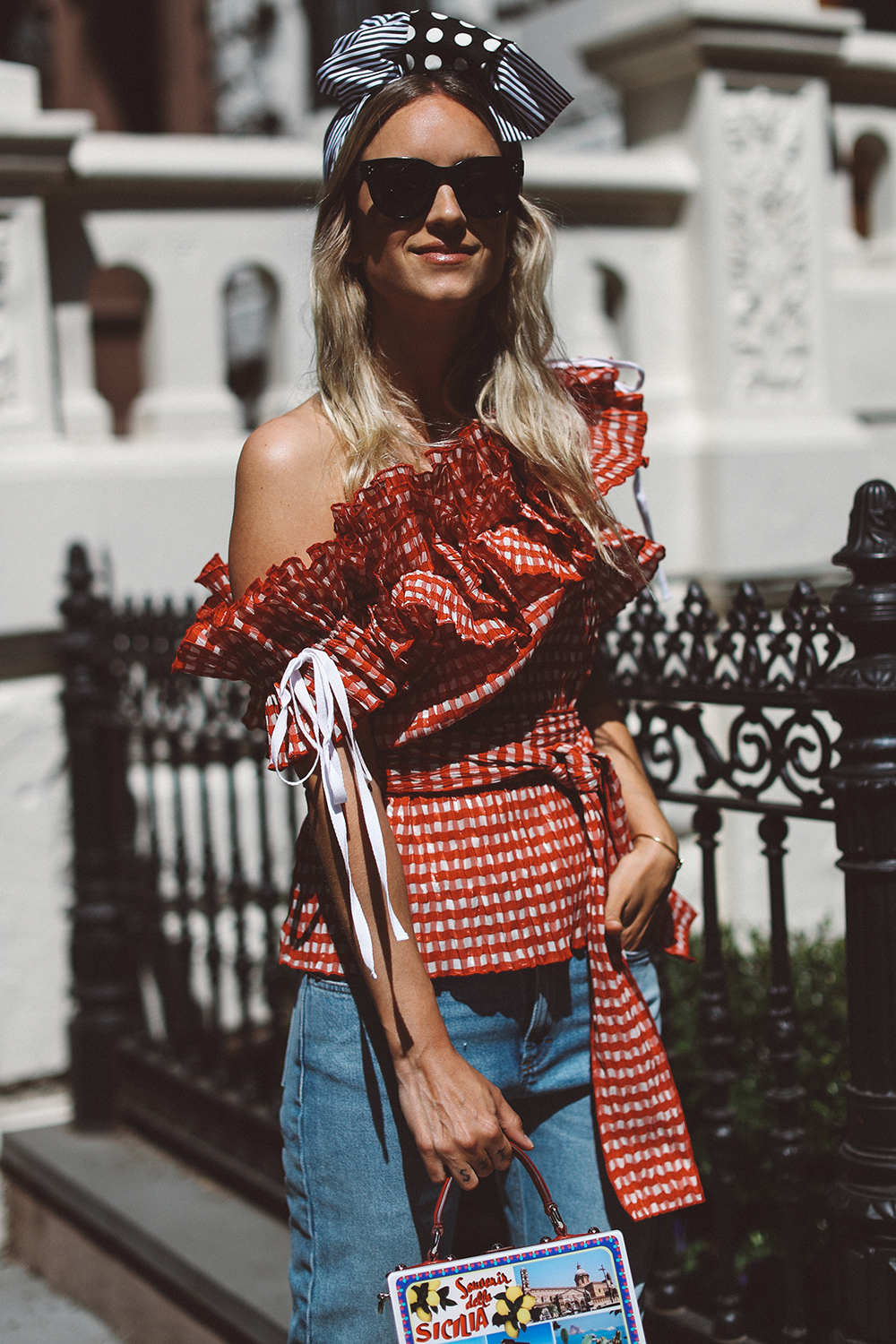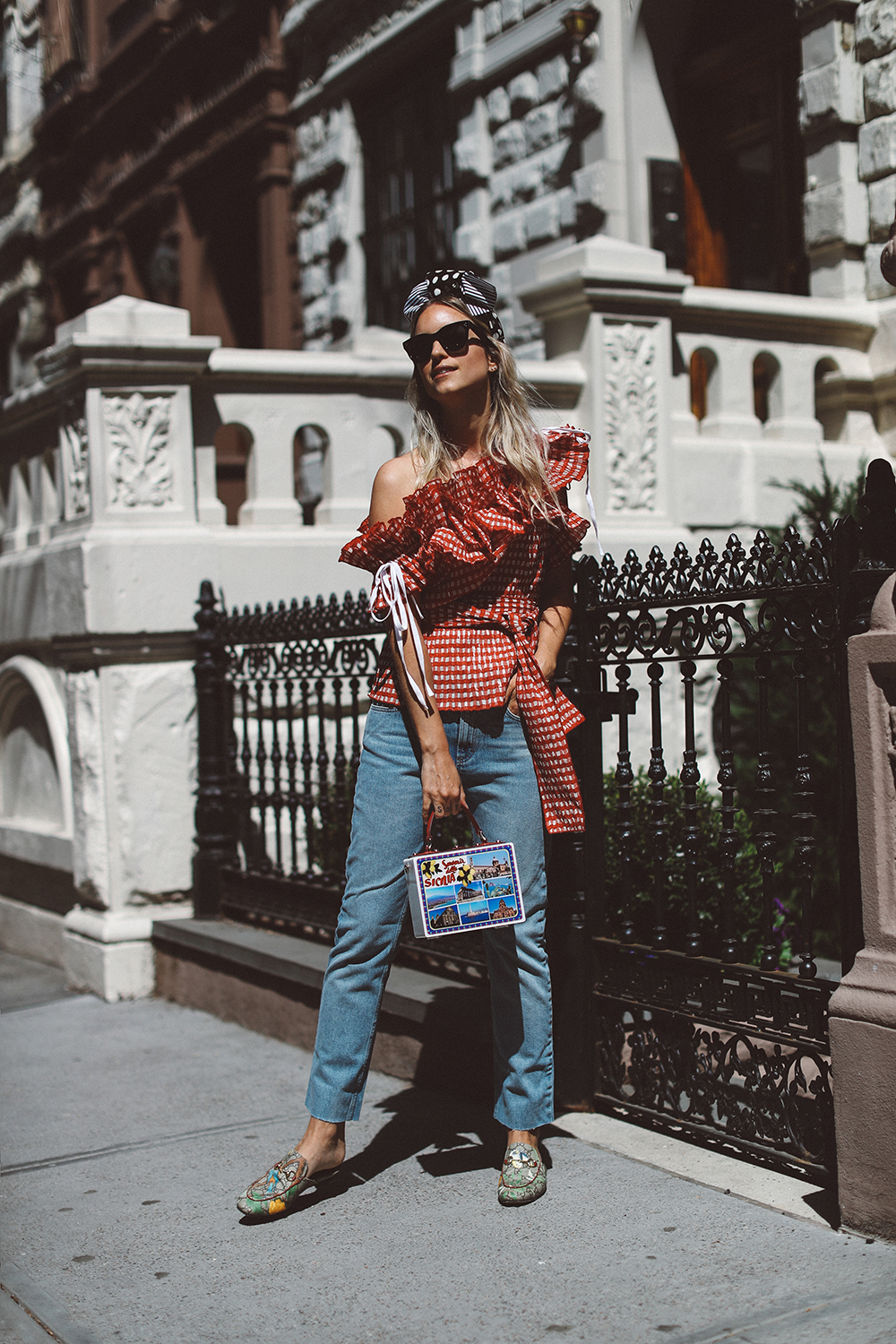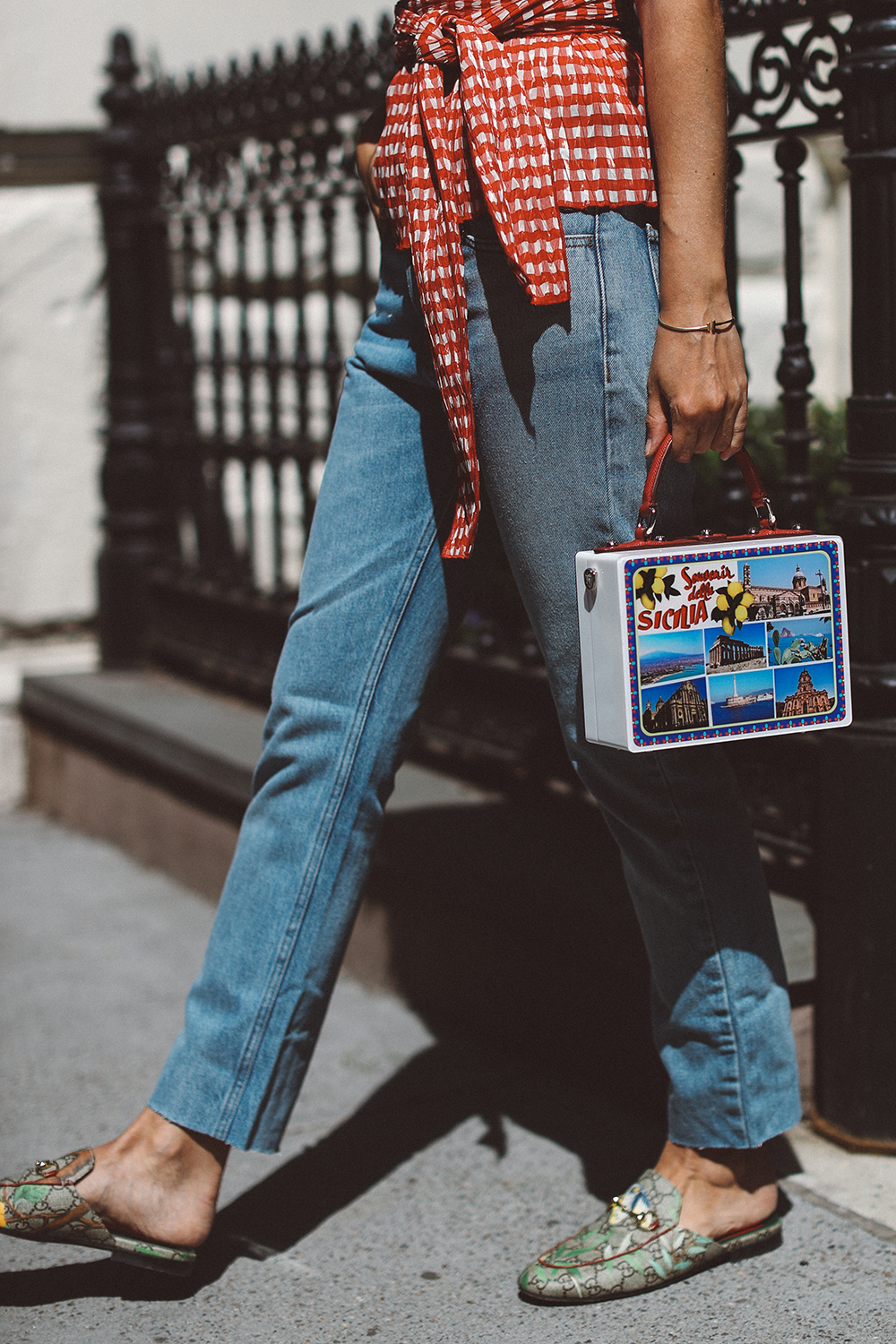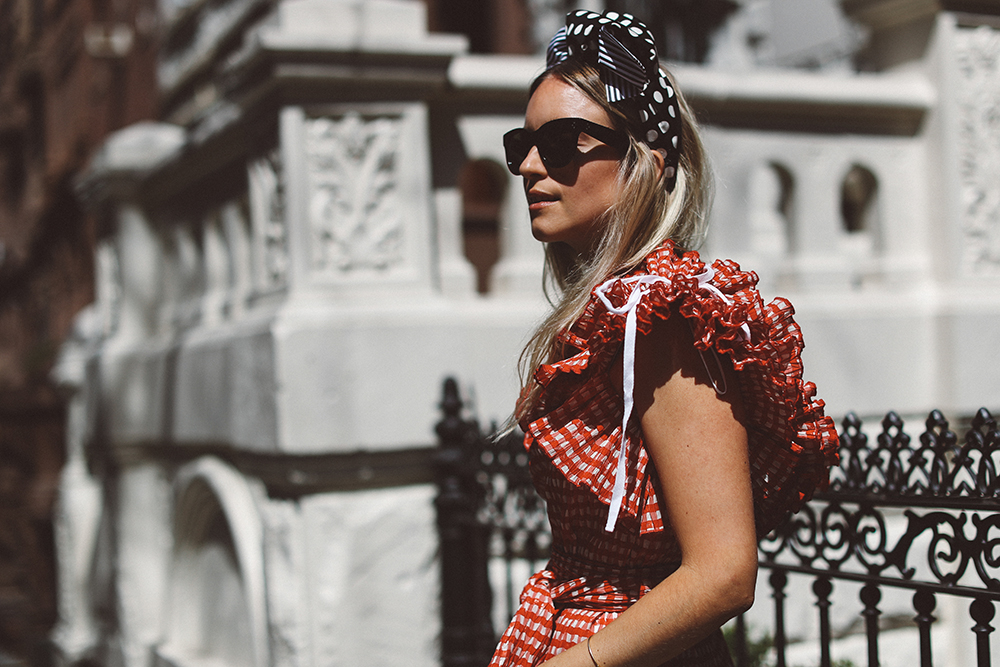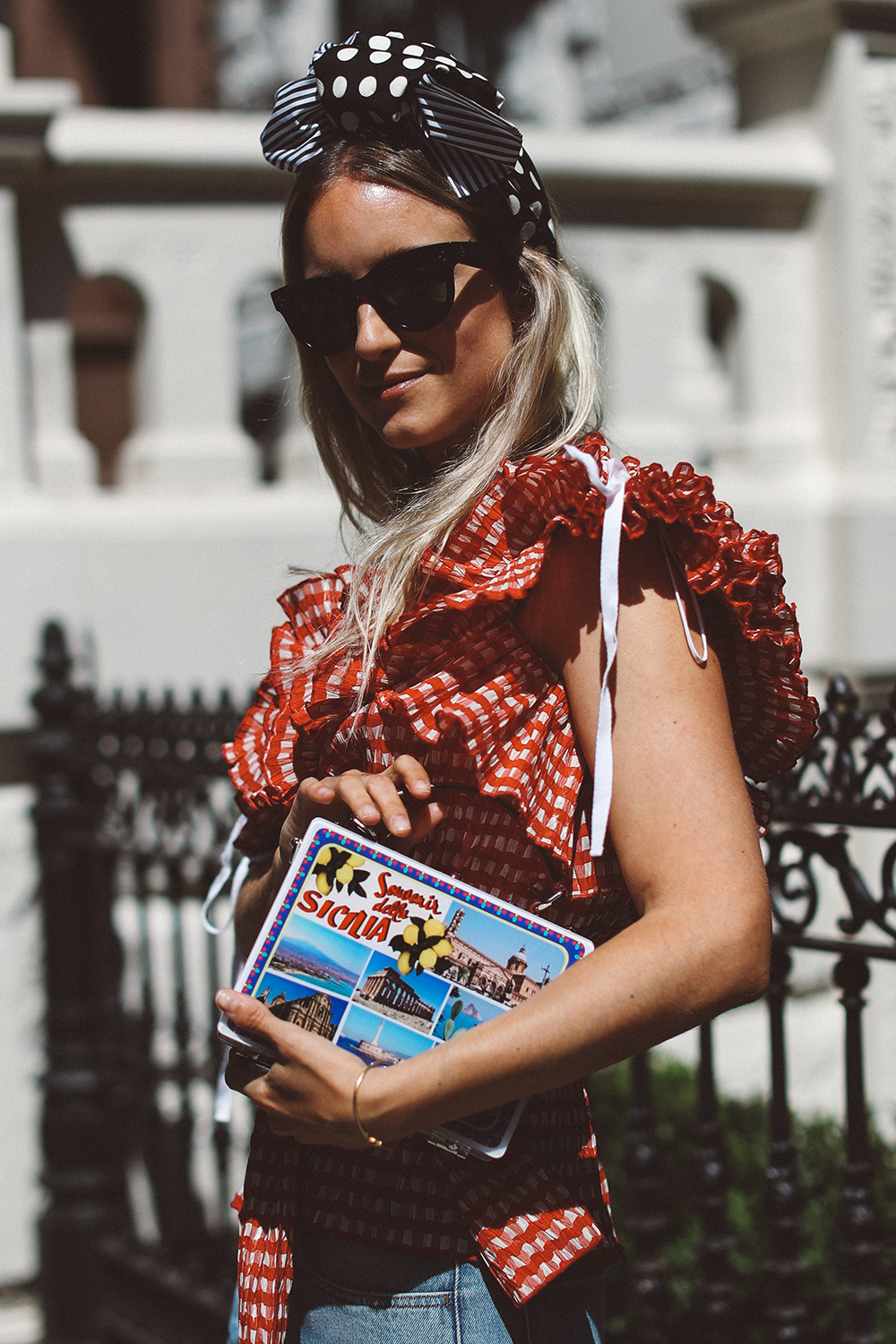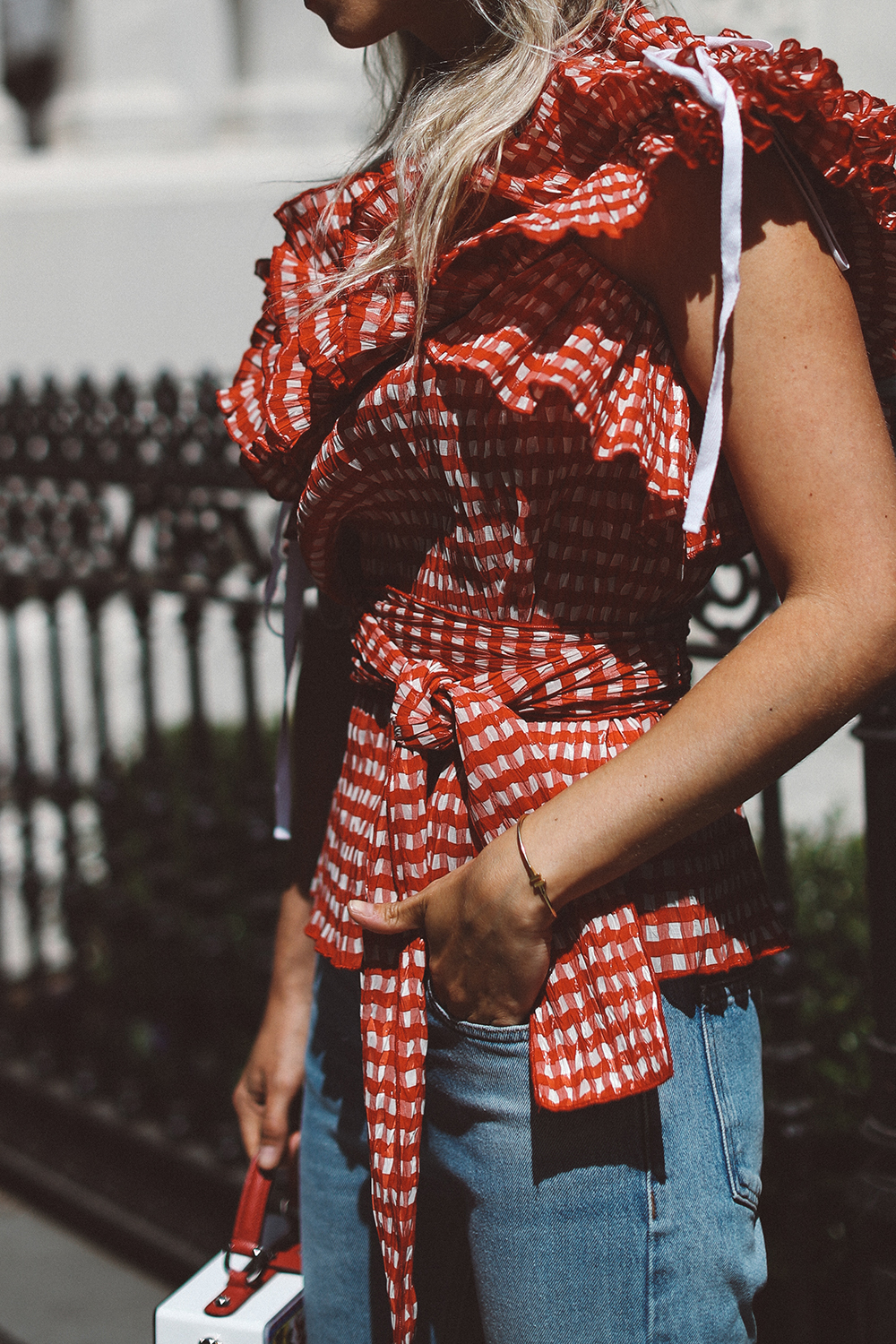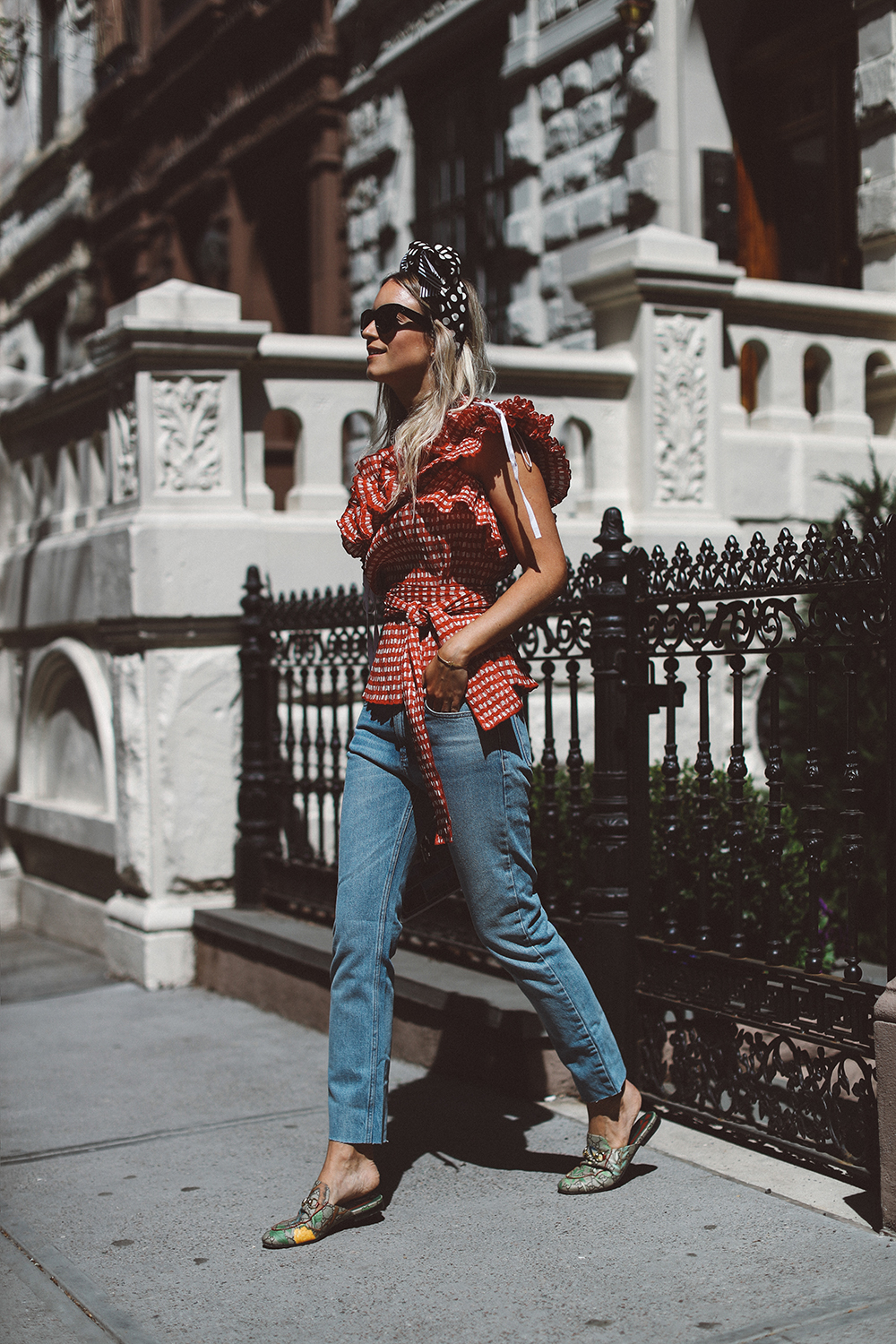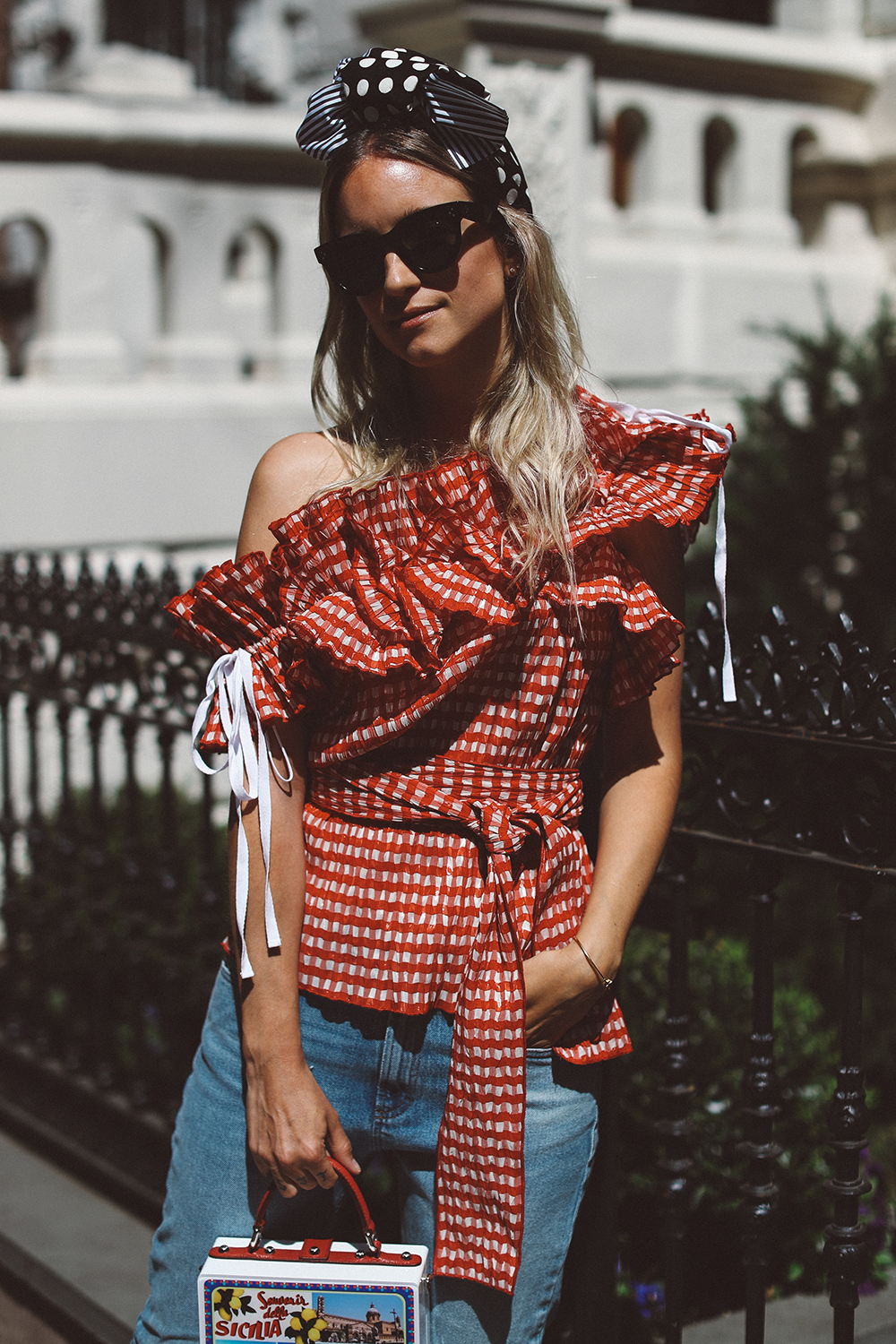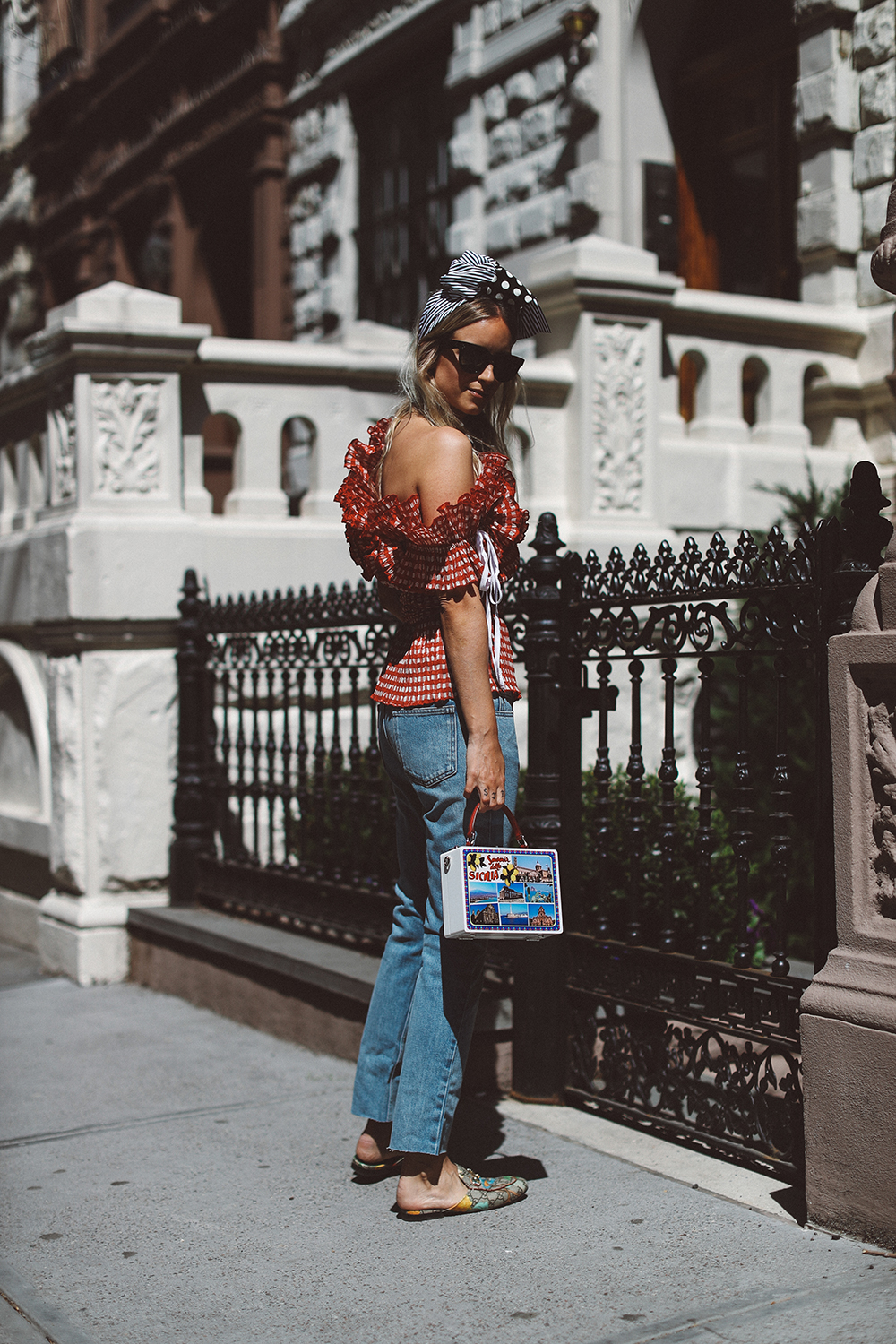 Dolce & Gabbana headpiece | Rosie Assoulin top | Gucci jeans | Dolce & Gabbana bag (last season, similar here) | Gucci slides (last season, similar here) | Celine sunglasses.



Photos by Jeff Thibodeau
YOUR THOUGHTS
Highlighted