WHAT TO WEAR FOR CHRISTMAS PART 1
Posted on November 27th 2016 by THEFASHIONGUITAR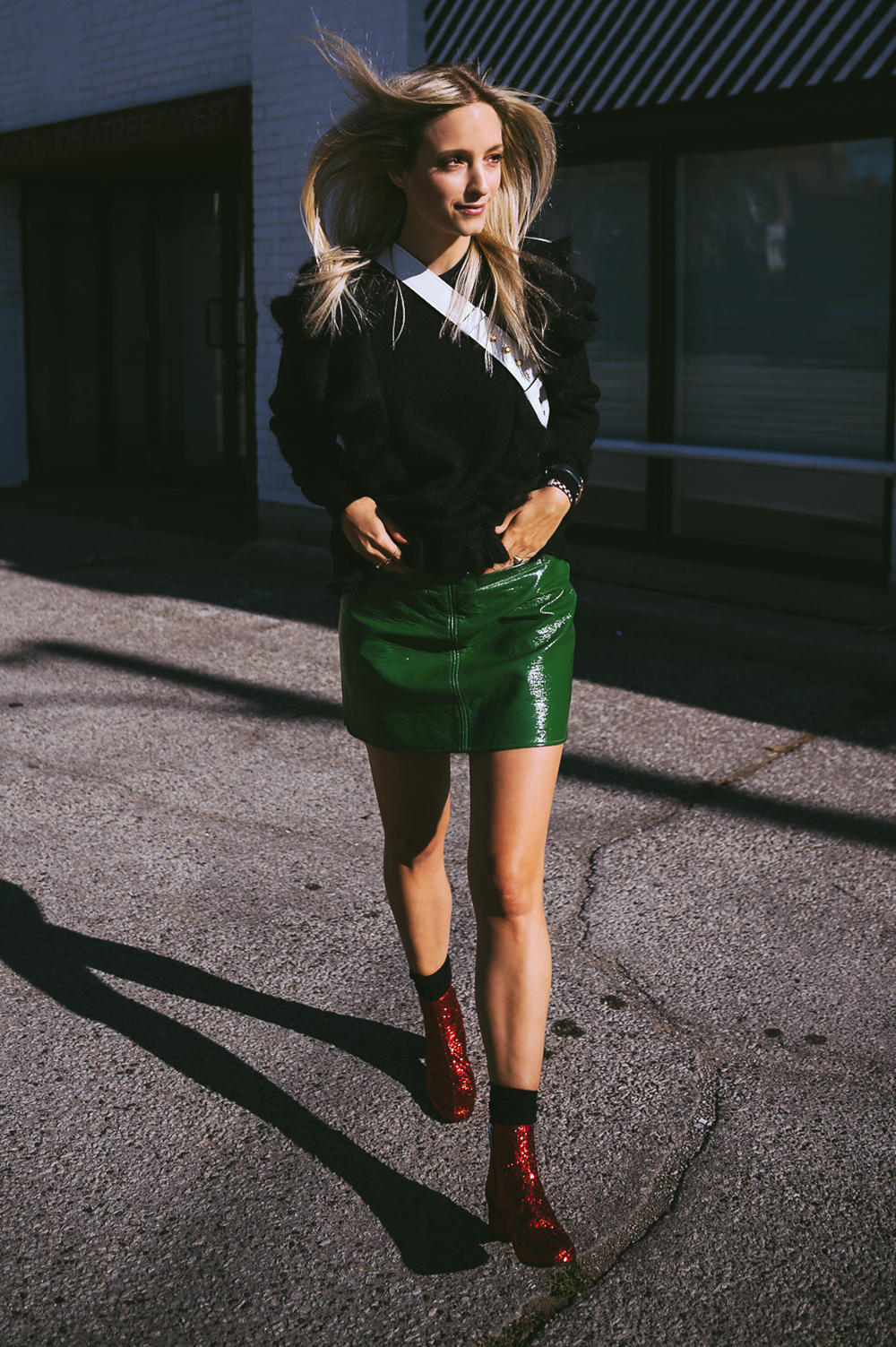 This year I'm taking "Dressing for the Holidays" to a next level, and I'm sure Santa would be really proud of me when he sees me in his favorite colors. Funny thing though is that I've never really been the kind of girl who goes all the way that time of year, maybe because I didn't find a good compromise between all that glitter and my love for the simple. Yet, with an obsession for – sometimes – sparkly statement shoes and bags, I could potentially been very good at it. Well, long story short, I just did a half-good effort last year, and this year I will do it all the way…
So what else that a sparkly pair of shoes in RED and a shiny a-line skirt in GREEN. I think, though, it's ESSENTIAL when you got this bold with pieces like these, you have to completely take it easy on the rest. So no statement bag – I mean, let's be honest, why distract from the shoes – and definitely go for something "soft" on top.
When I ordered these pieces on Farfetch, an online shopping destination where I can take a peek into a gazillion boutiques from all over the world to find that piece I thought that was sold out everywhere – I imagined I would wear it exactly like this, keeping all attention to the green and red, no statement bag, and a super soft chunky knit…
You can imagine, it's now only a matter of time before I "really" put this look to the test and show it to James and Stella, my ultimate and always honest little fashion judges. I bet Stella will love it because of the shoes, and James, well, he always thinks I look like a princess, so I feel I'm pretty covered these Holidays.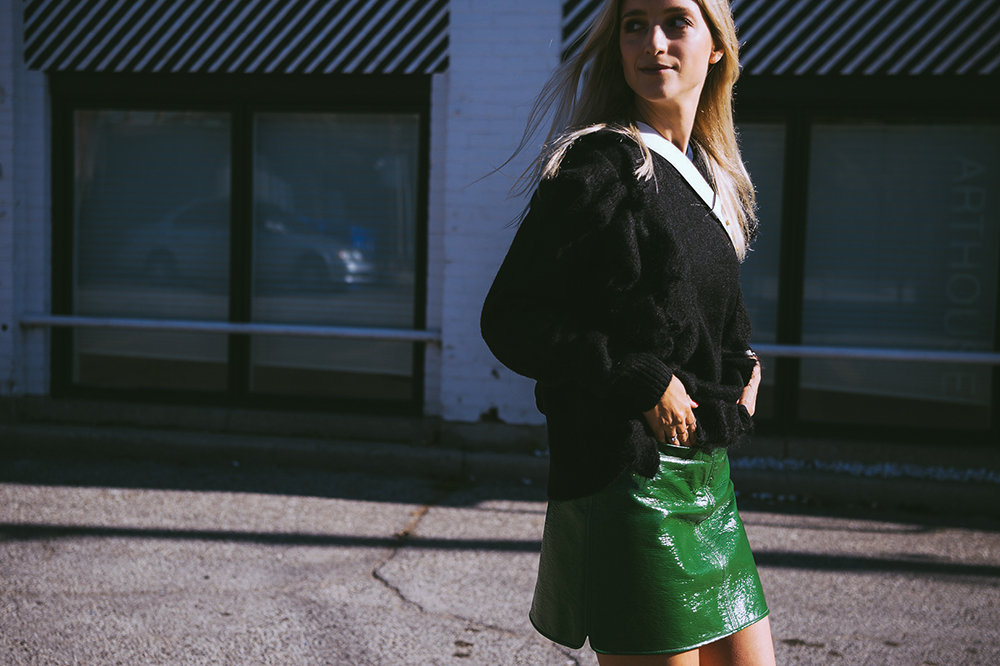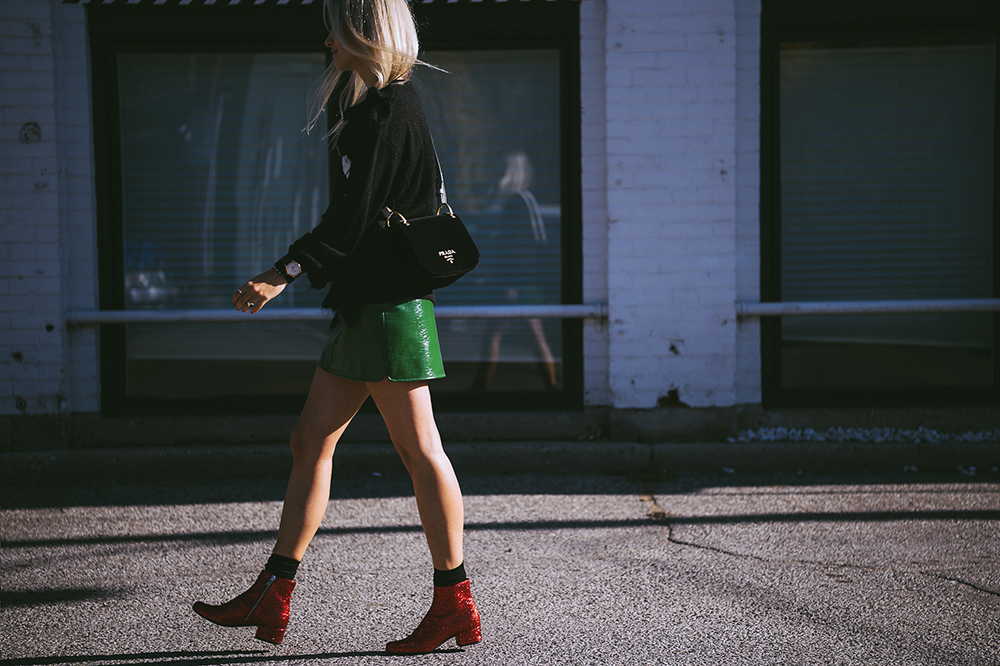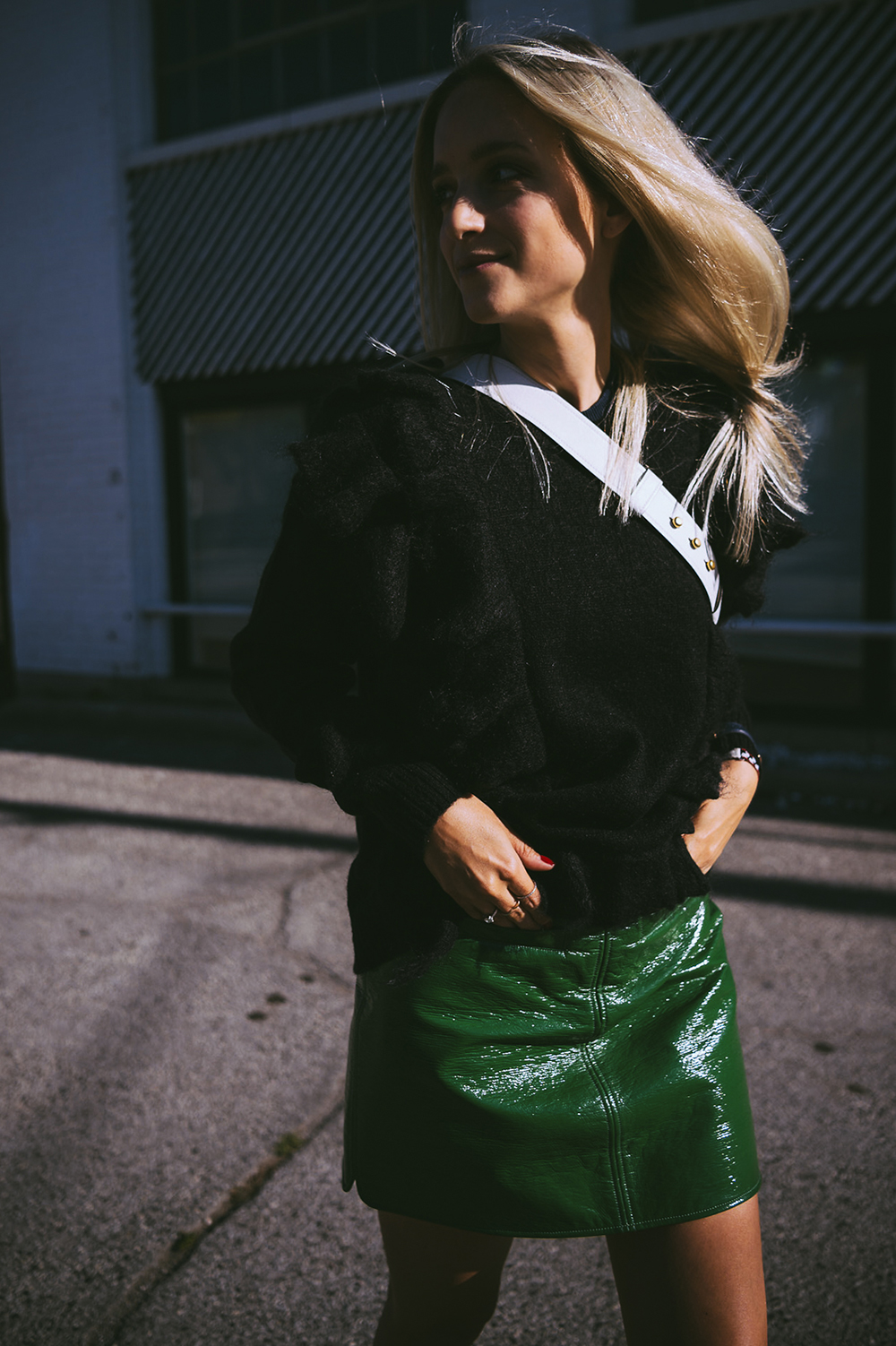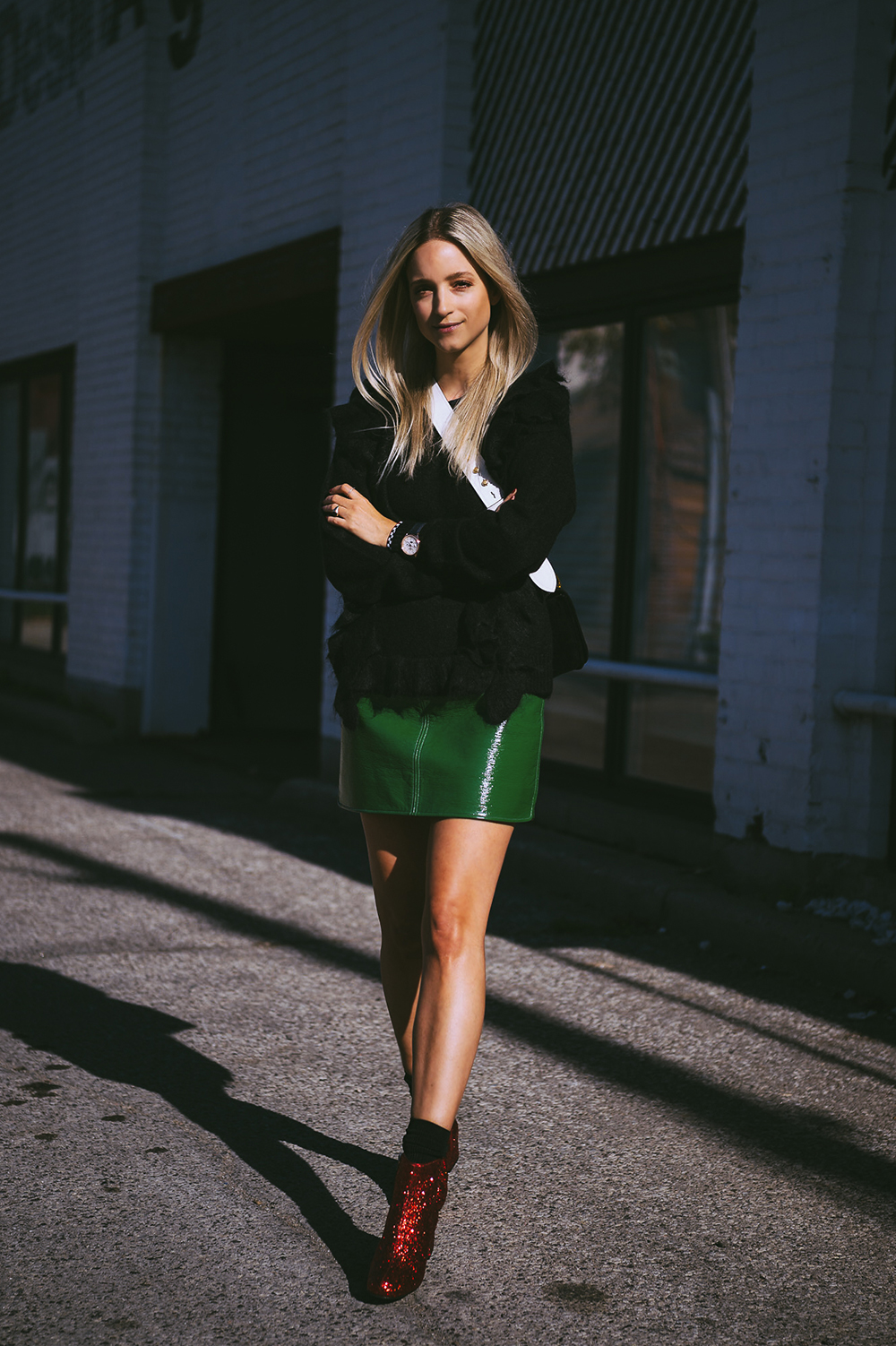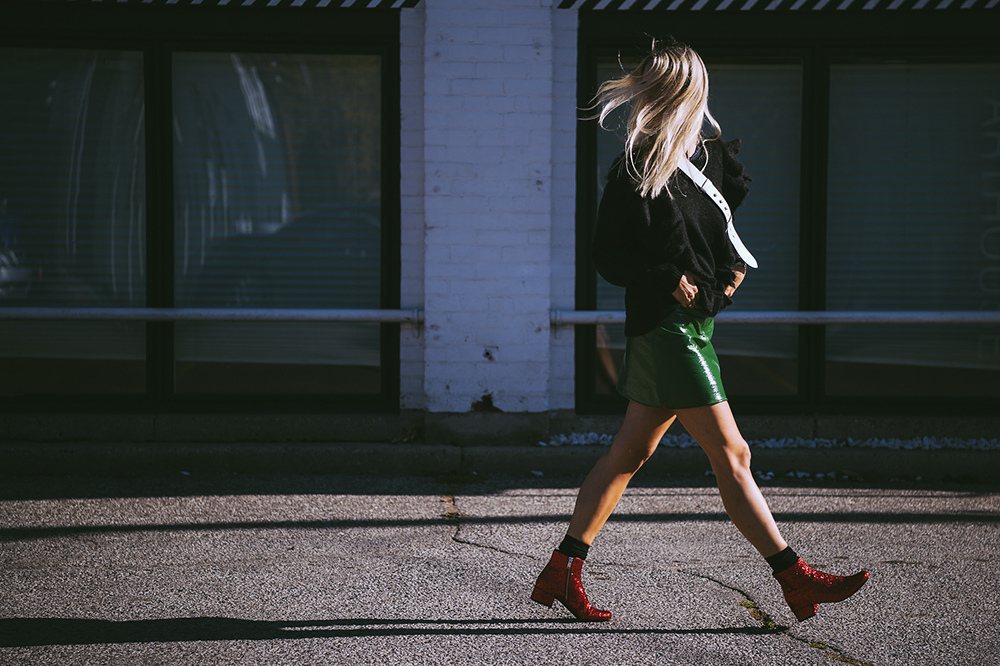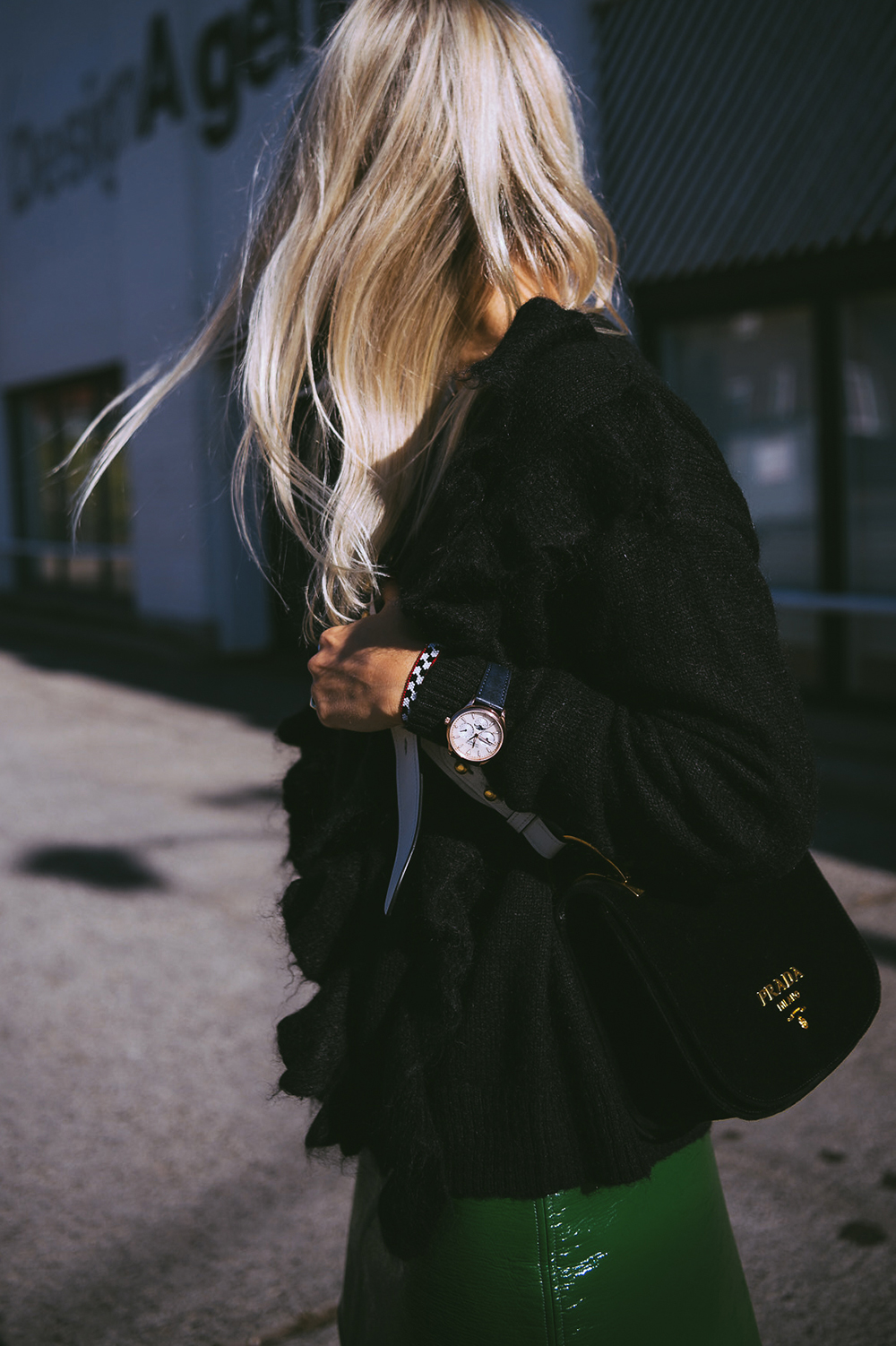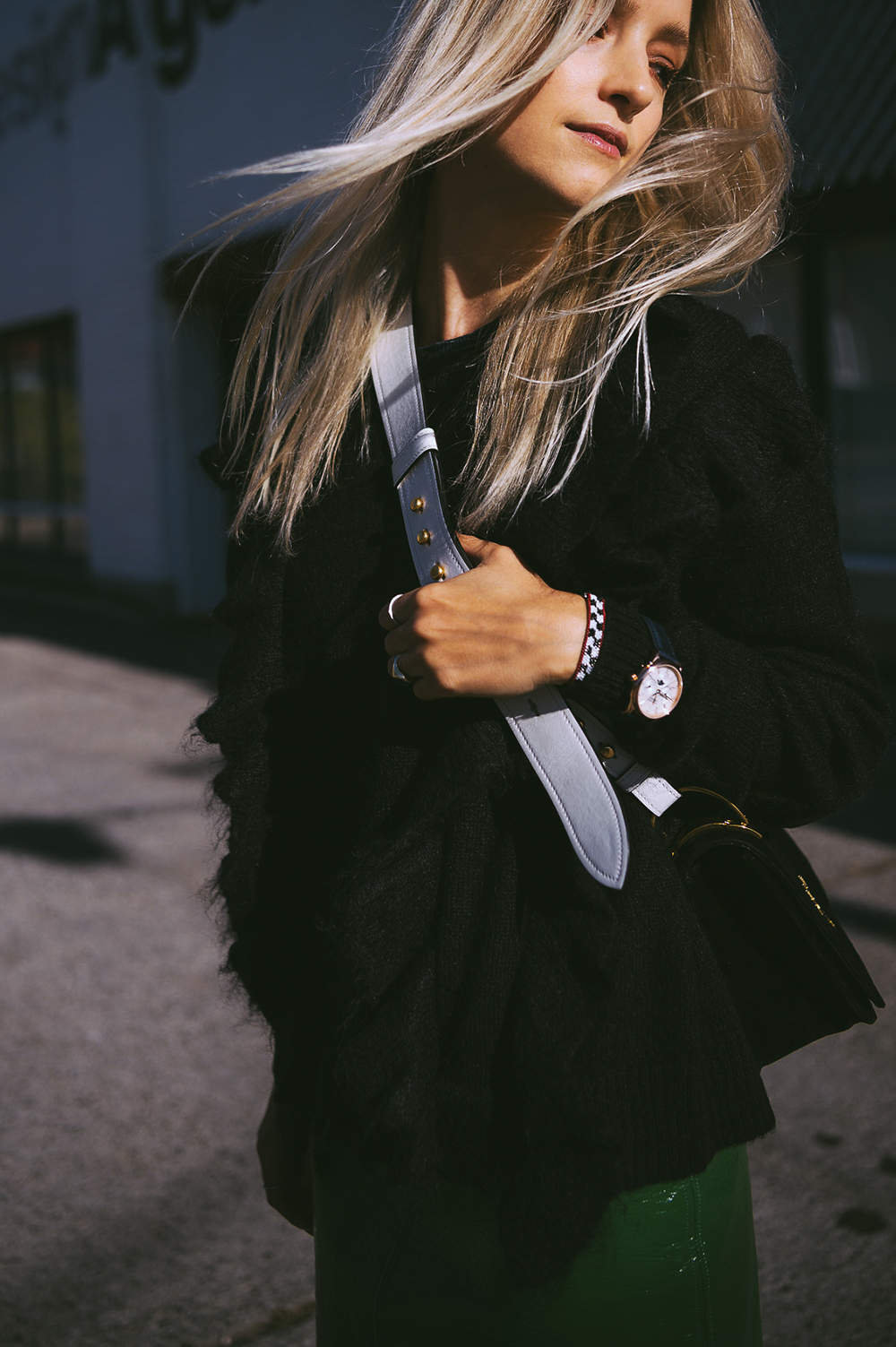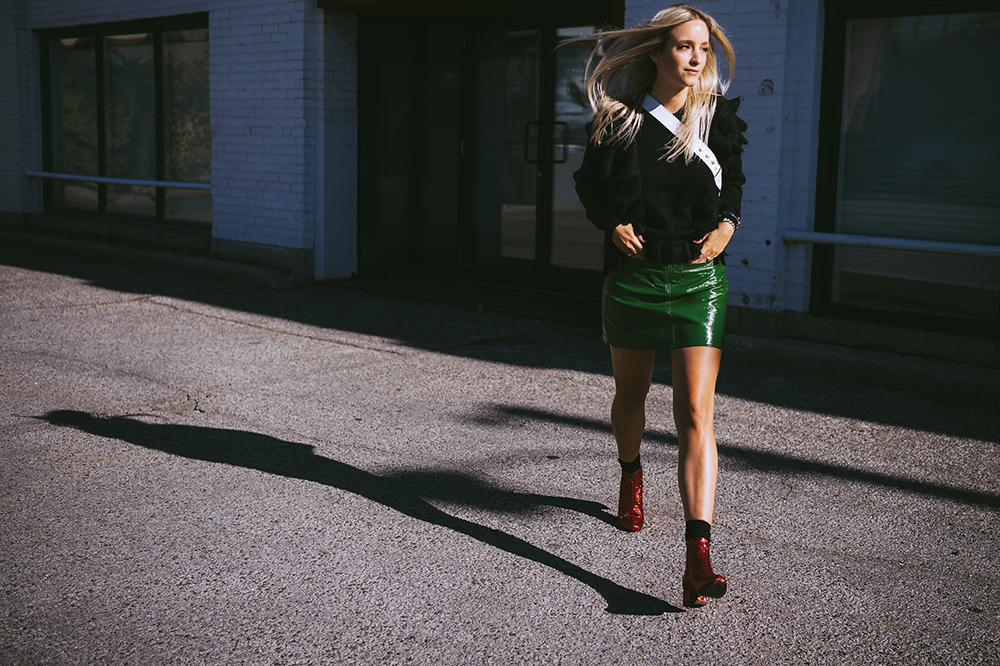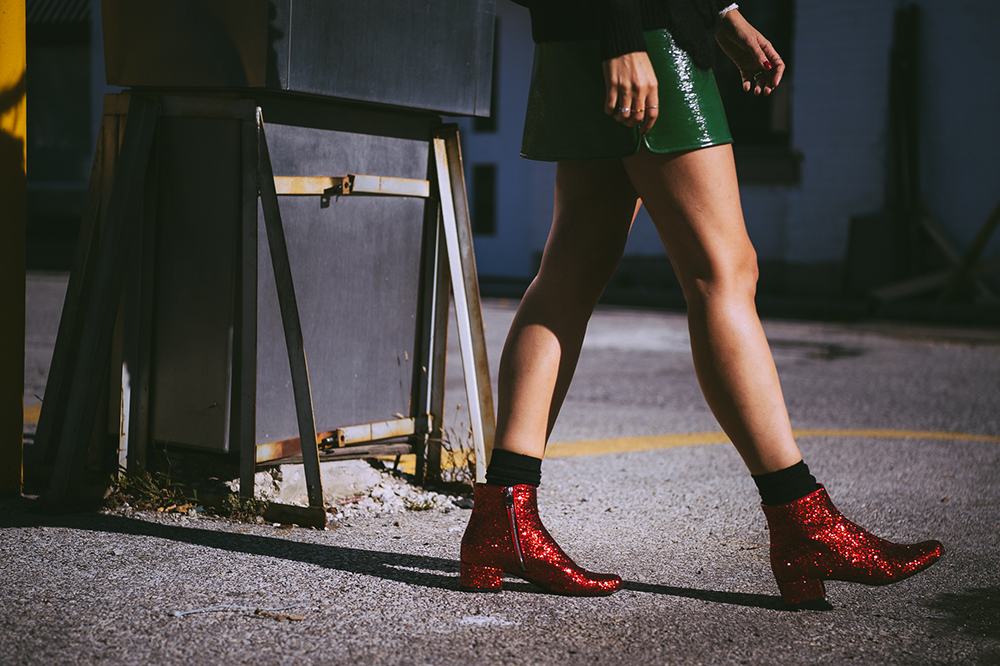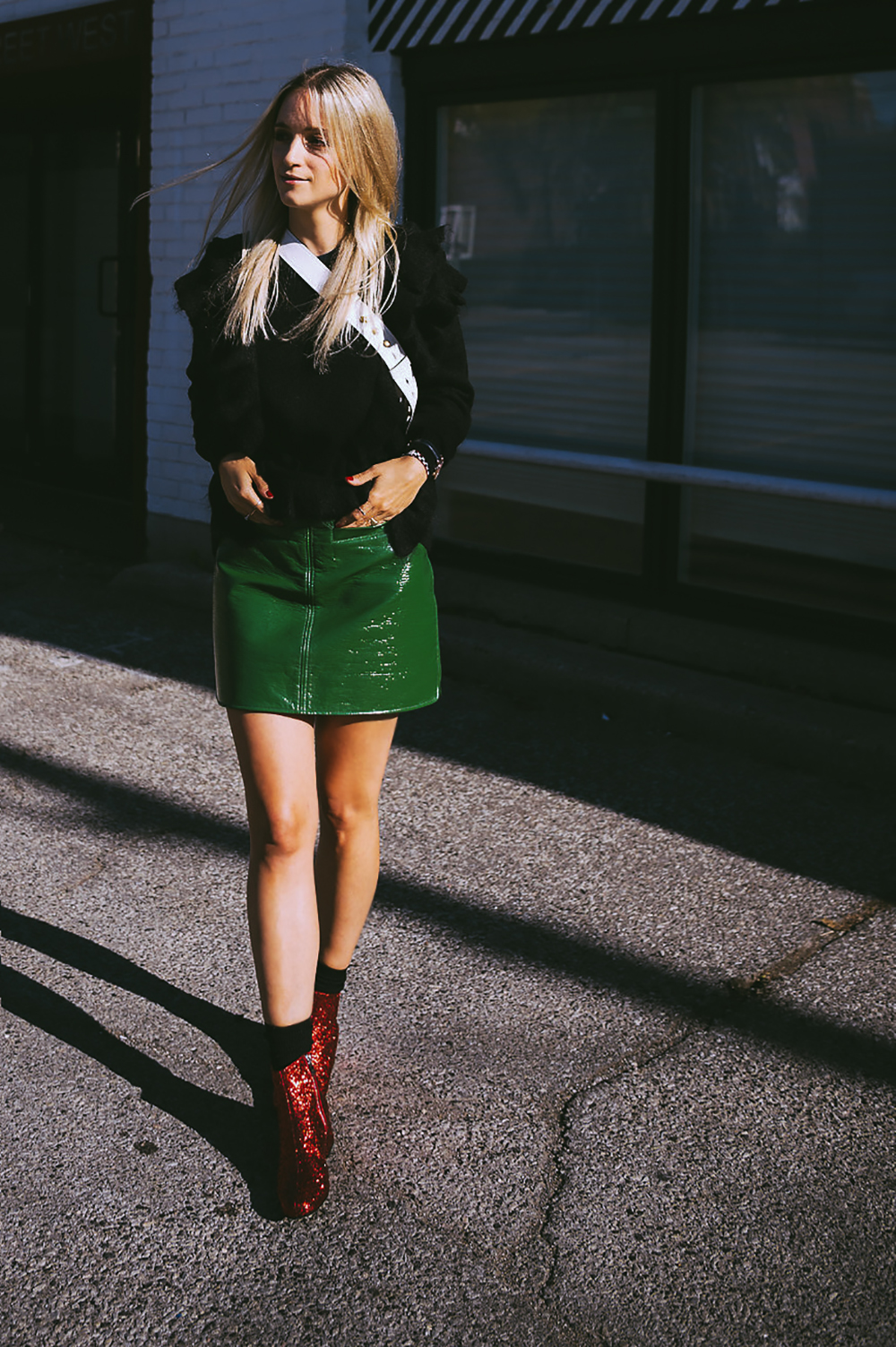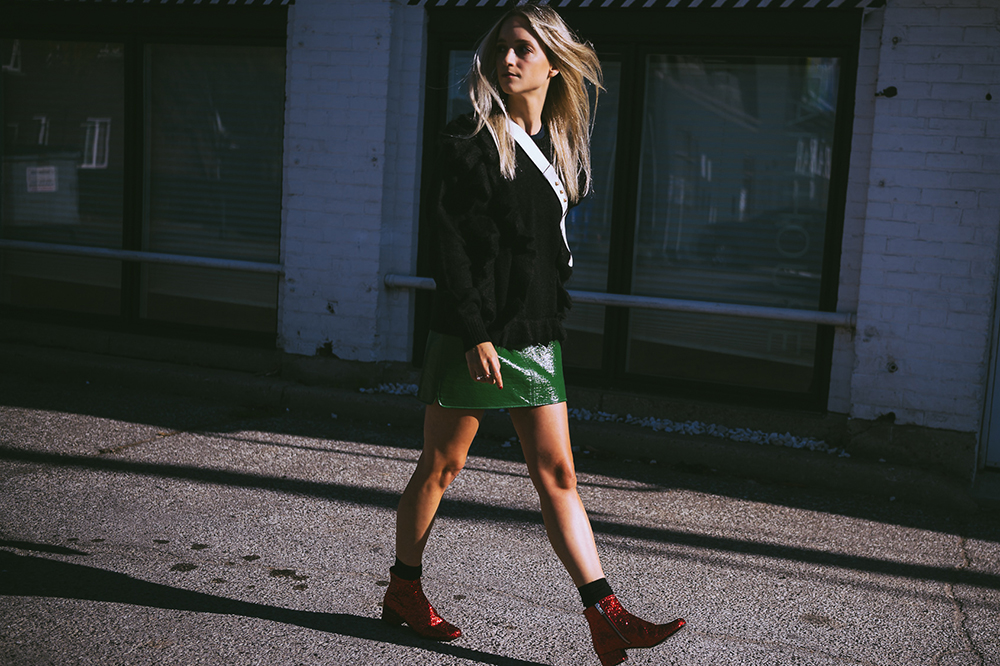 Designers Remix knit | Courreges skirt | Saint Laurent boots | Prada bag | Roxanne Assouline bracelet | Movado watch.
Photos by Dan Kim @WalkingCanucks 
This post was created in collaboration with Farfetch, but all opinions are my own.
YOUR THOUGHTS