AUTUMN WITH BURBERRY
Posted on October 31st 2016 by THEFASHIONGUITAR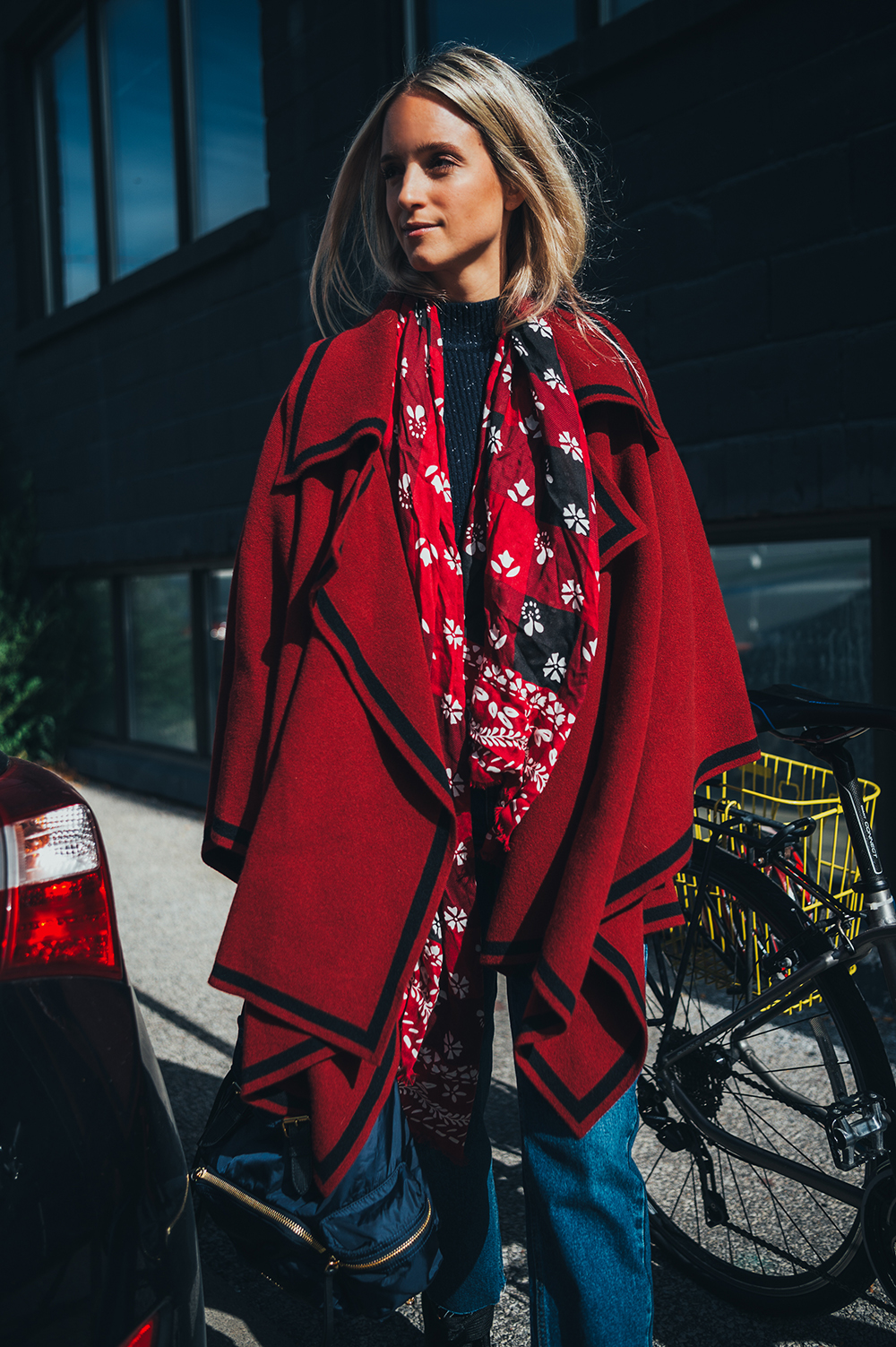 As leaves slowly turn into to the most beautiful Autumn colors, so does my wardrobe. Other than the usual suspects such as black leather jackets and gray chunky knits, there is forest-green, deep navy, and warm burgundy making their way out of the dark. They were sealed, stored, and patiently waiting in the back of my wardrobe, for when it's getting colder. And it is… I love those crisp mornings, but I still have a hard time dressing accordingly. Most of my mornings I run out with either a coat too warm, or no coat at all, which is also not a such a great idea. So here's the solution…
The poncho! I can't believe I've never – I think I haven't before – decided to wear one, but it is truly the best solution for when you have no clue how it's out there. If it's too warm, throw it of, if it's colder than expected, LAYERS! I love to add a light silk scarf, when it's a bit more chilly, which I then leave at home during the afternoon. On the playground, when it's sunny, I drop the poncho in Stella's pram, which is ideal because it doesn't wrinkle. And how much I love fashion that is a tiny bit functional, when it comes to being out and about with the kids.
The backpack again, I mentioned it earlier, I'm hooked. NEVER thought I would, but honestly not leaving the house without. Also great for when going to the museum with James and Stella, and want my hands free, but also bring lunchpack to avoid hotdogs and french fries!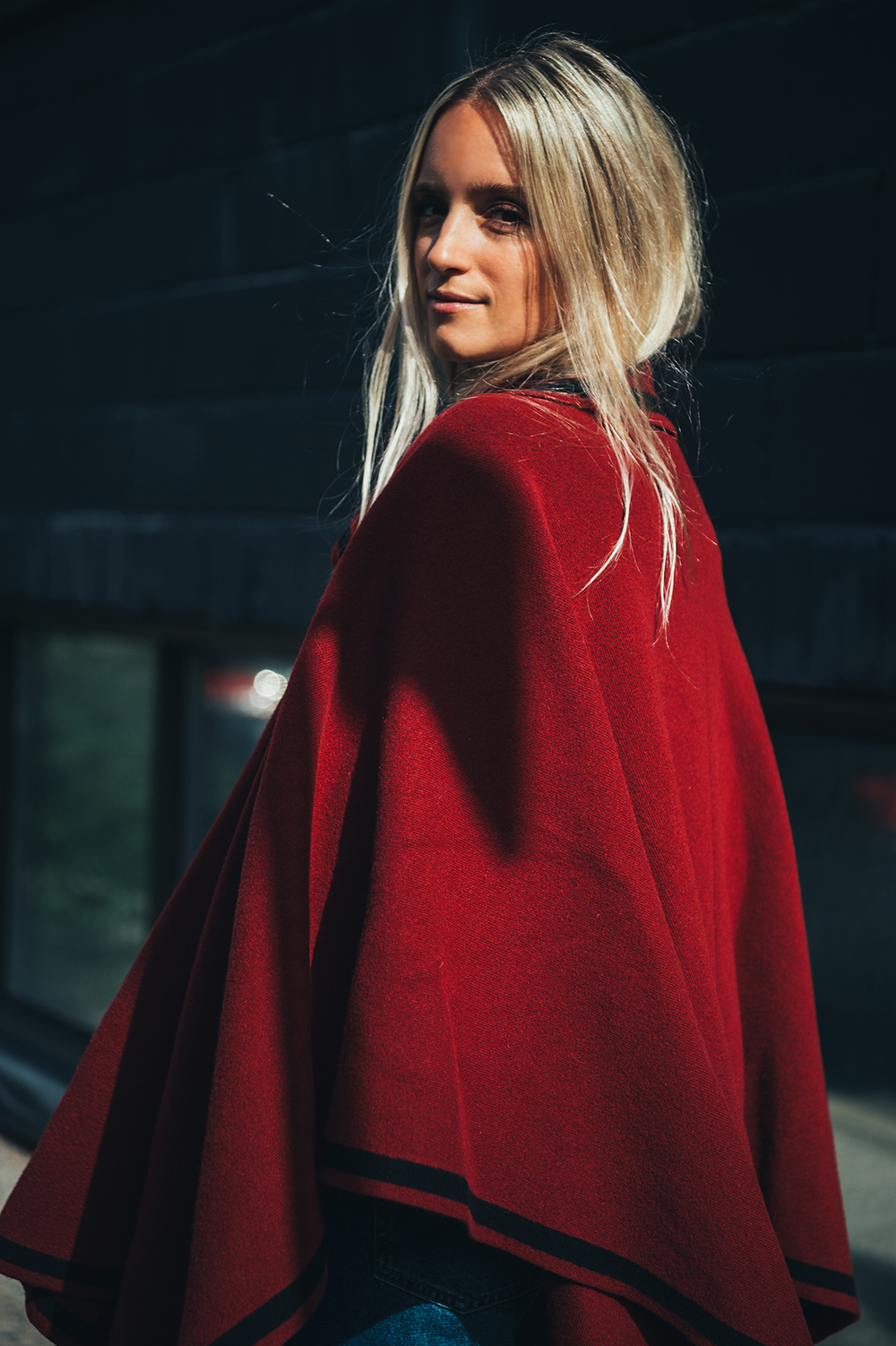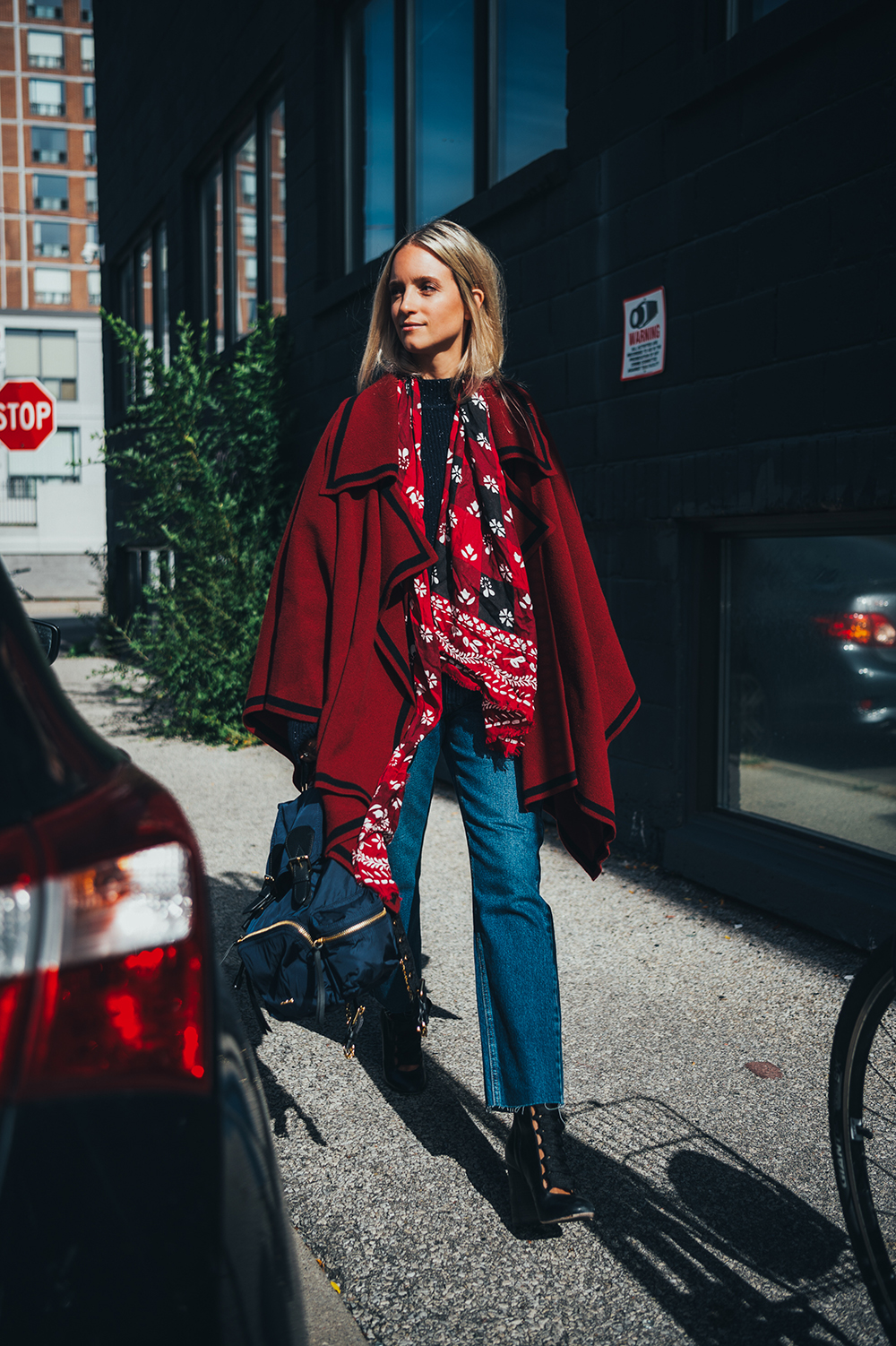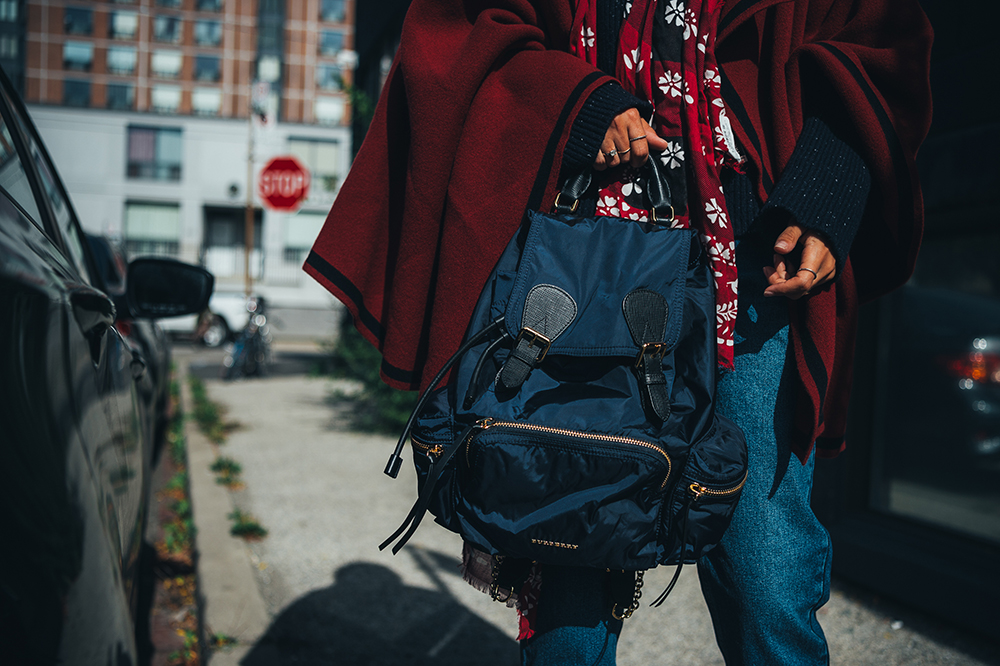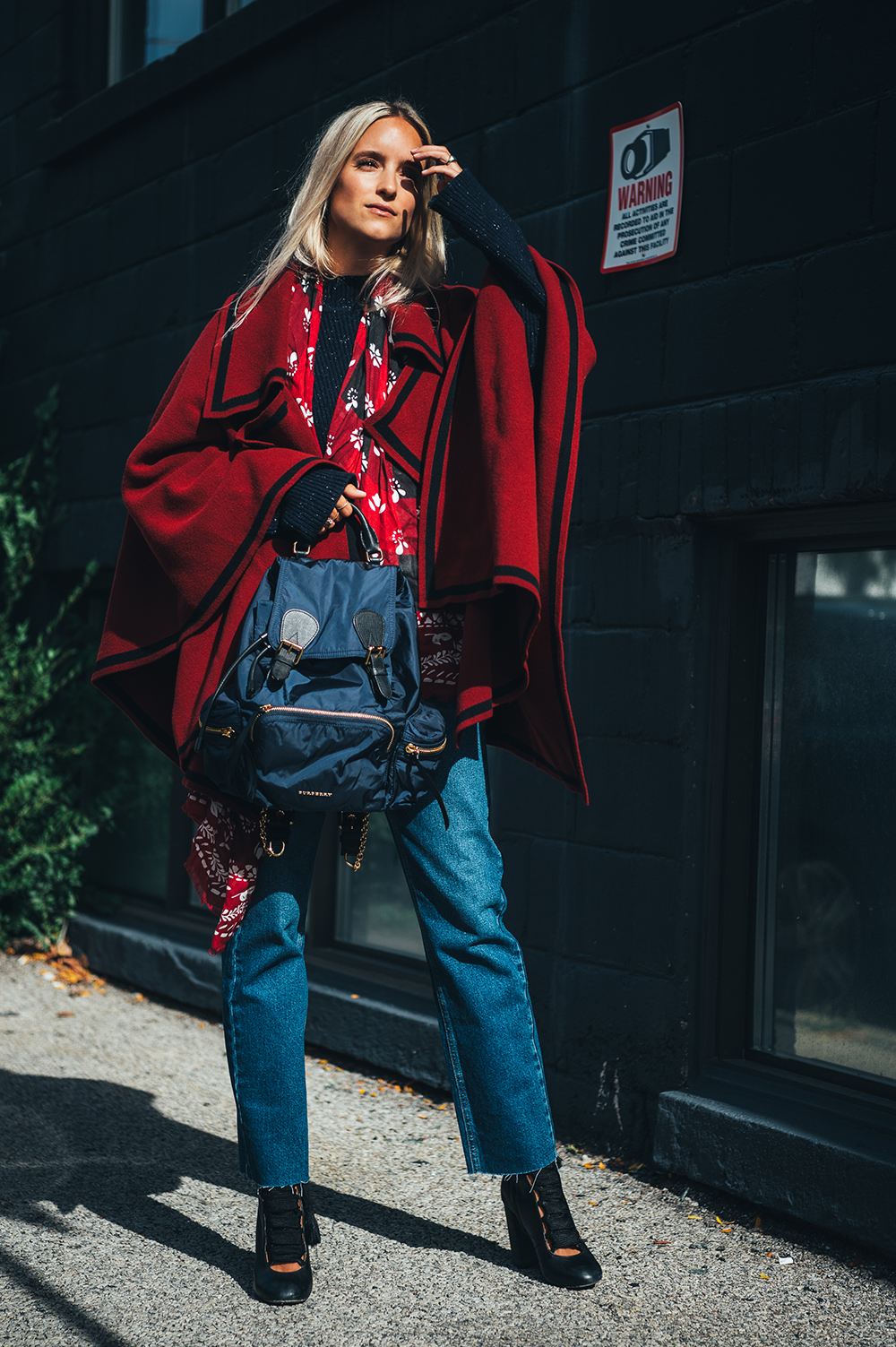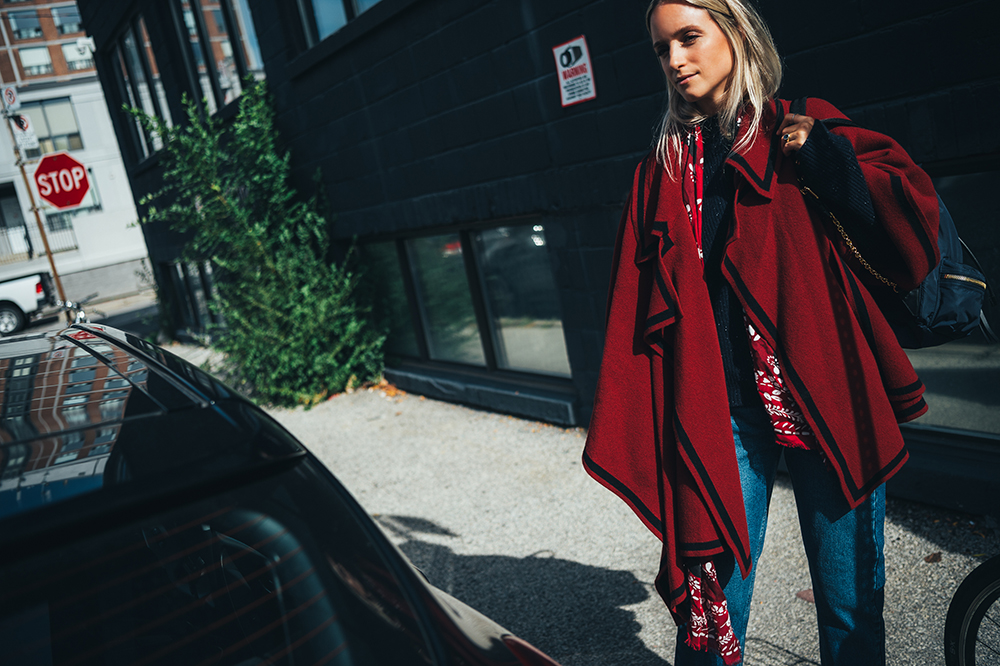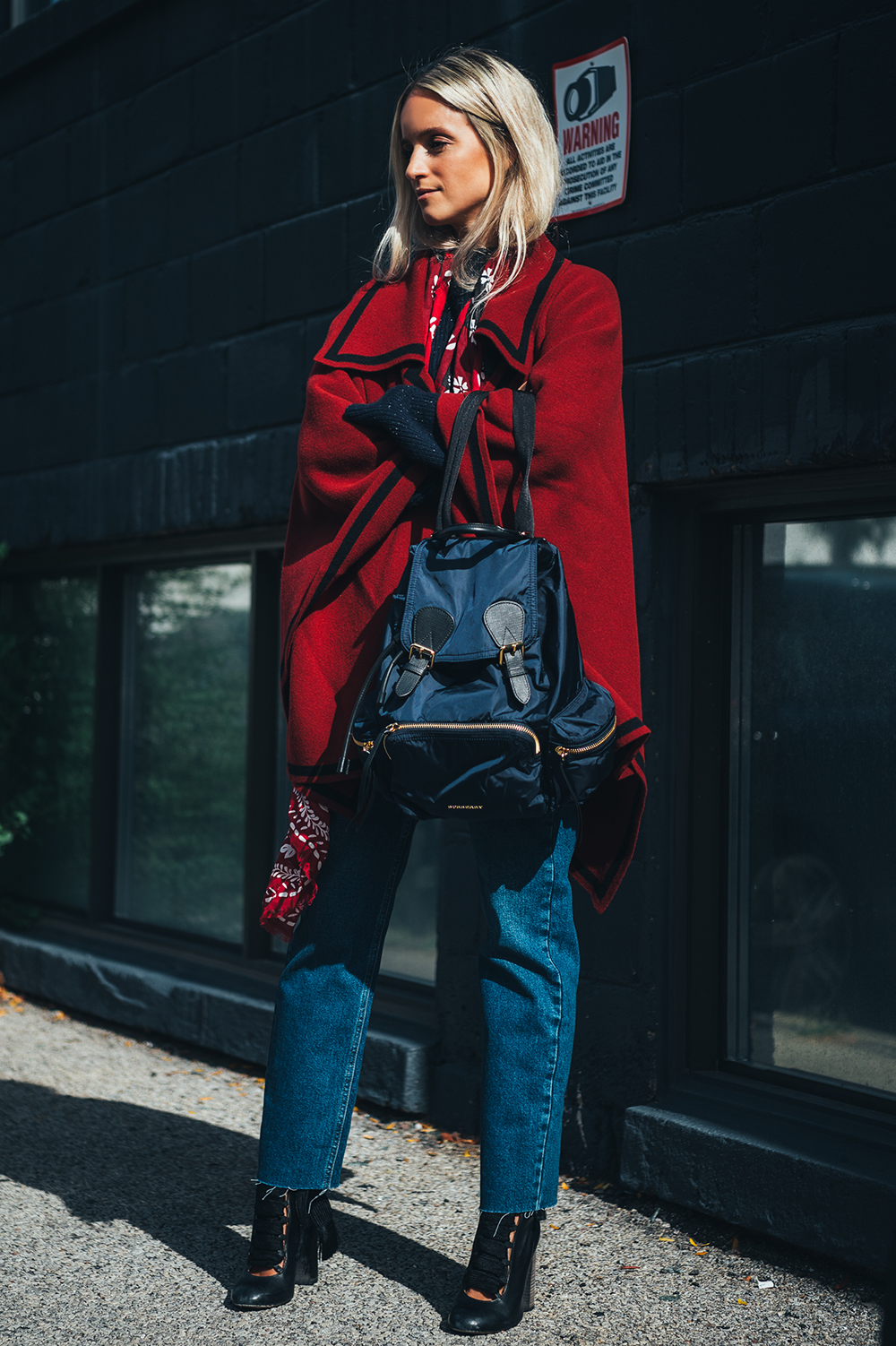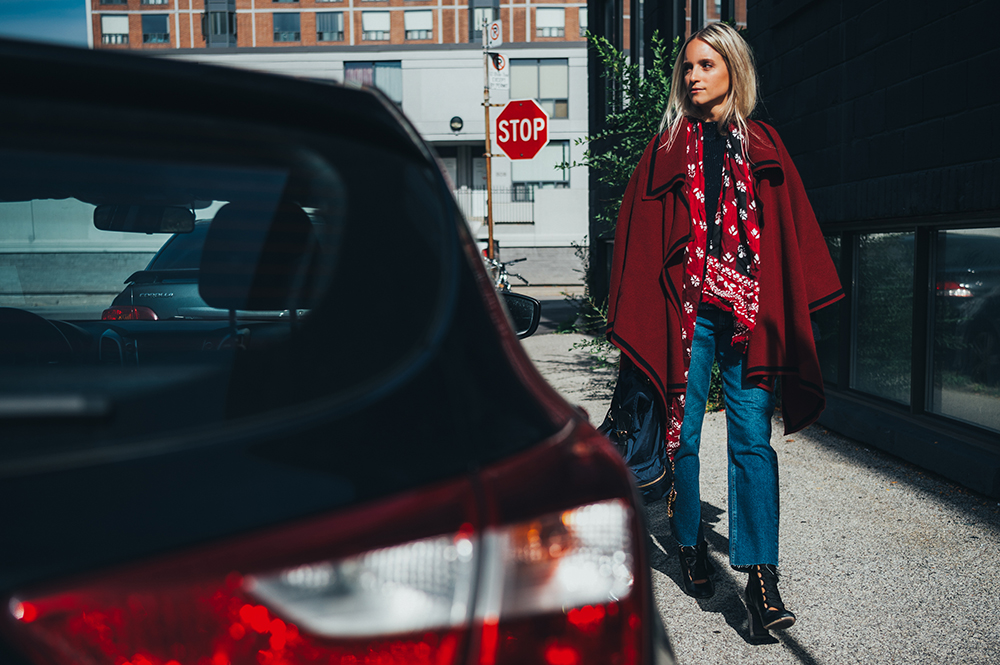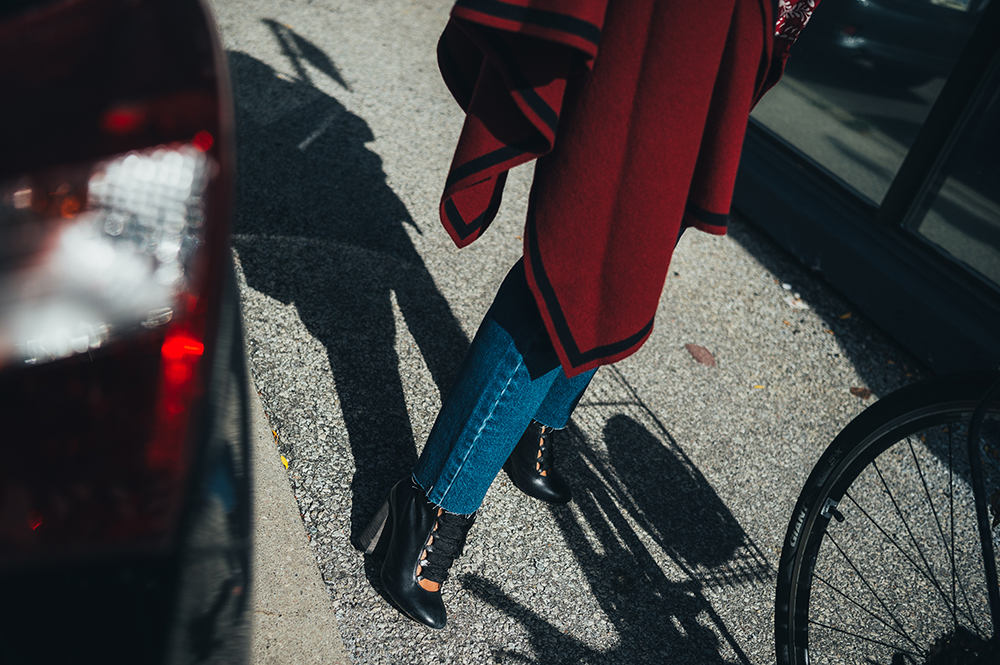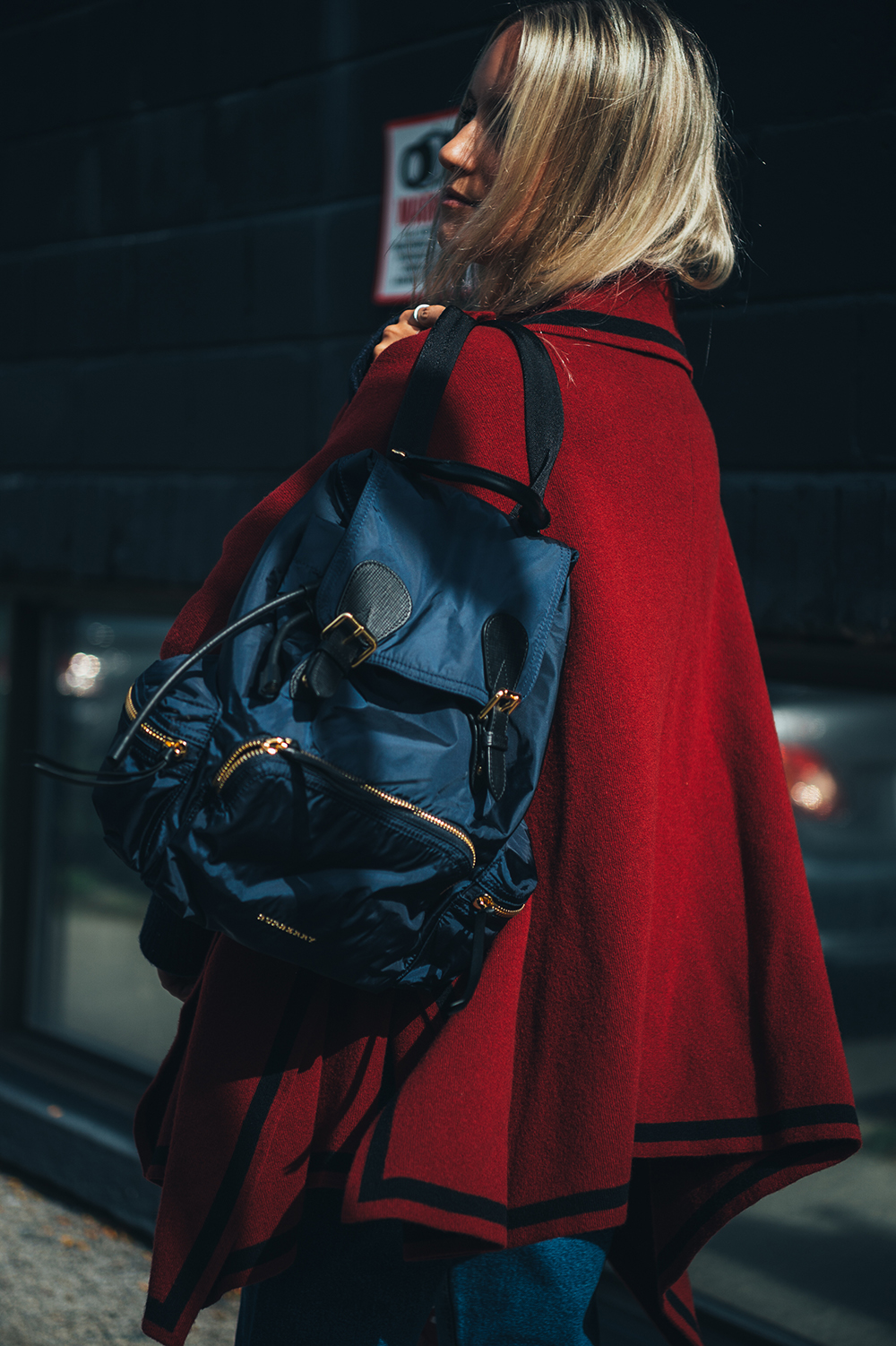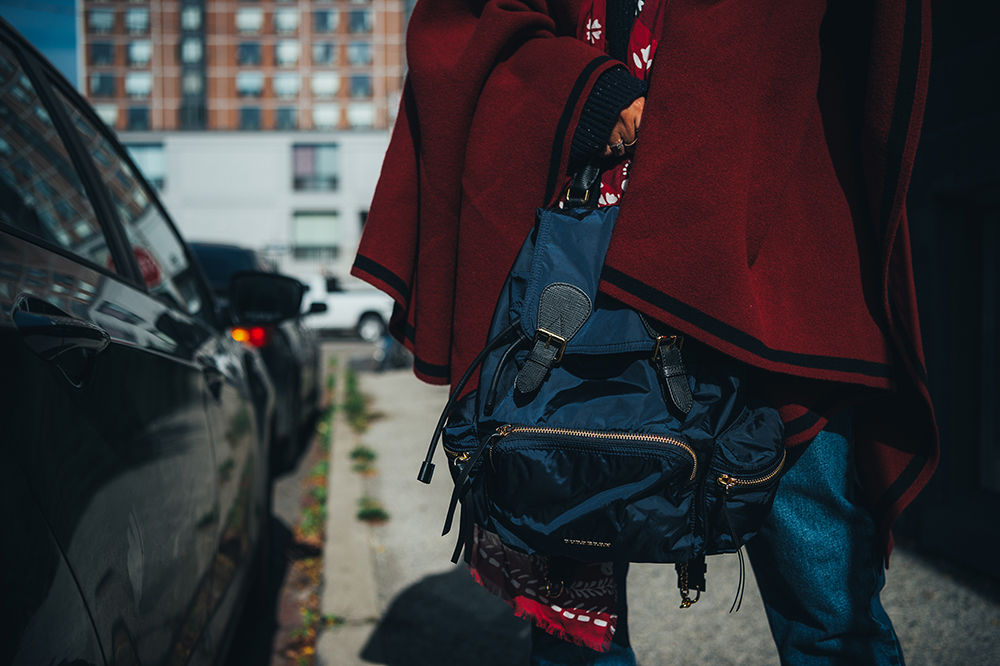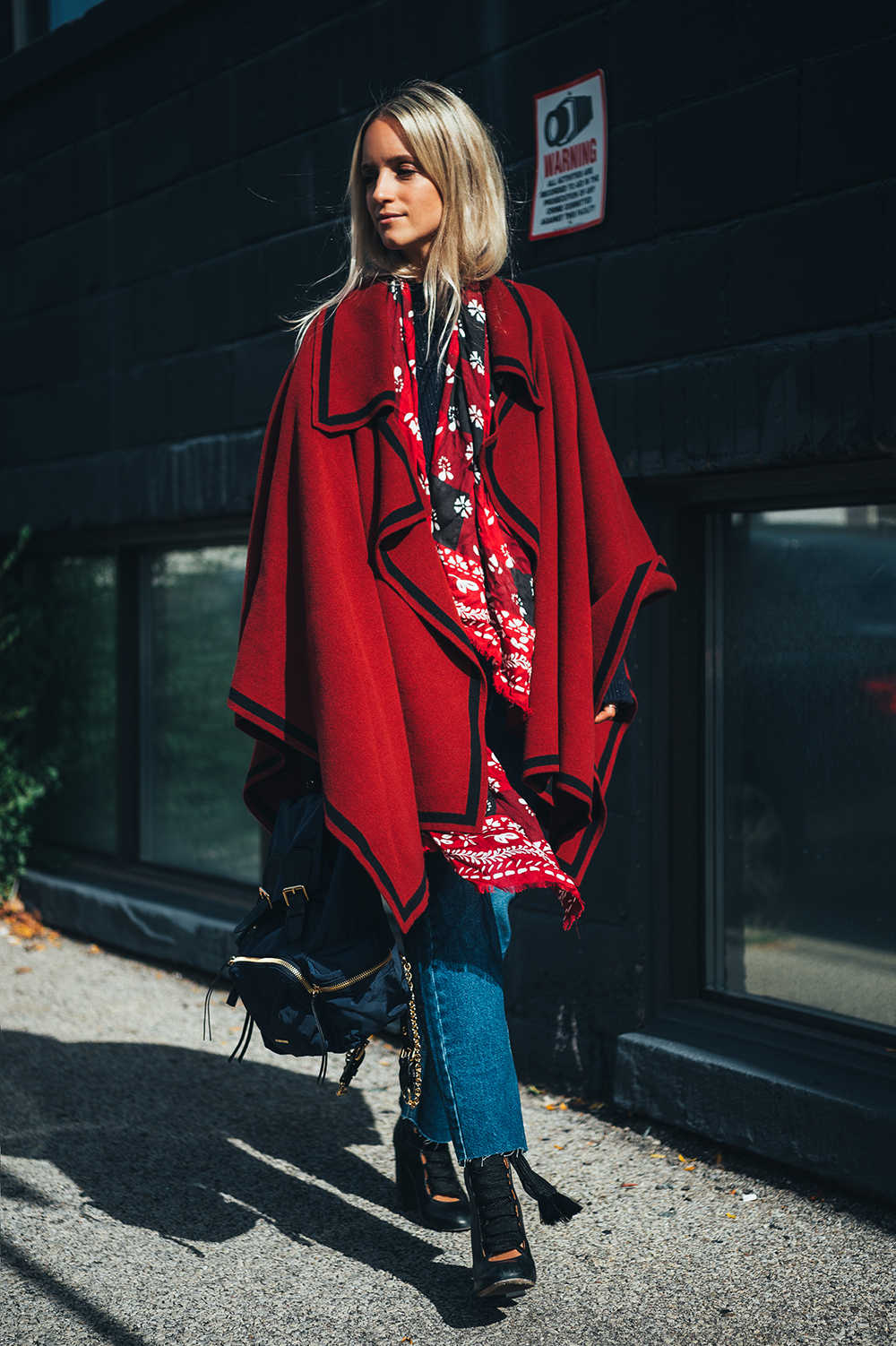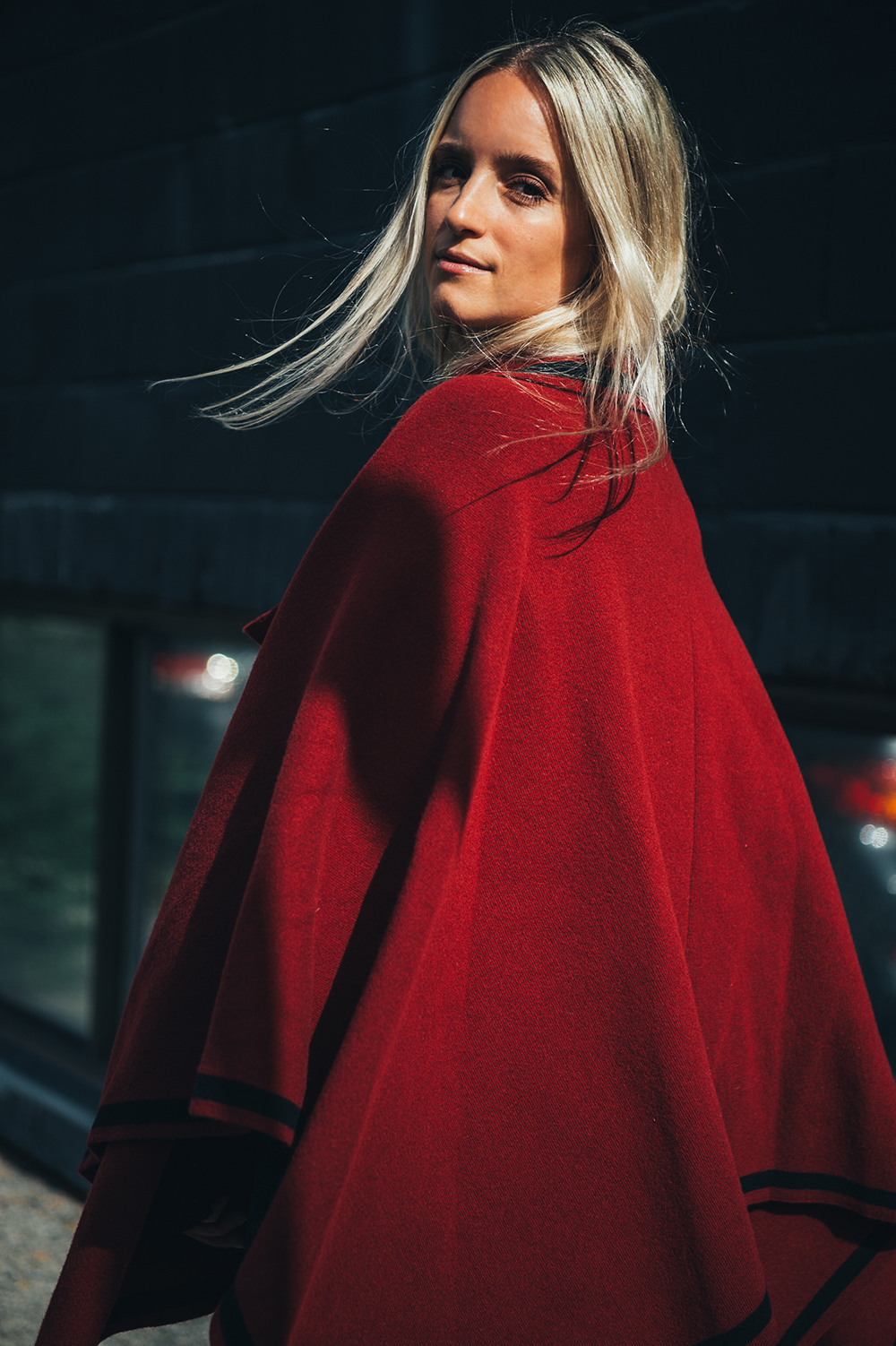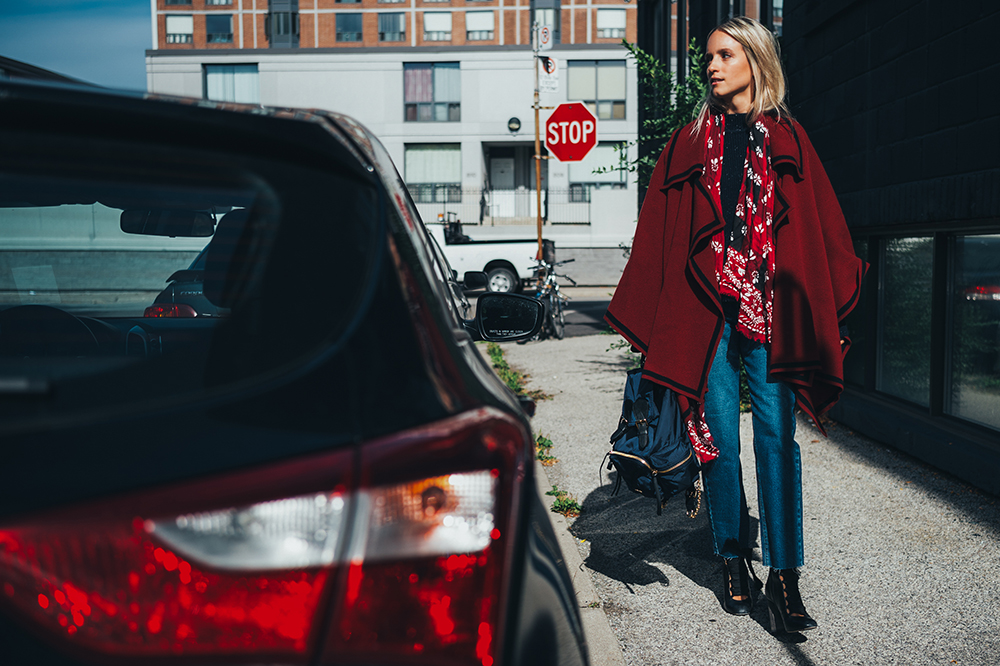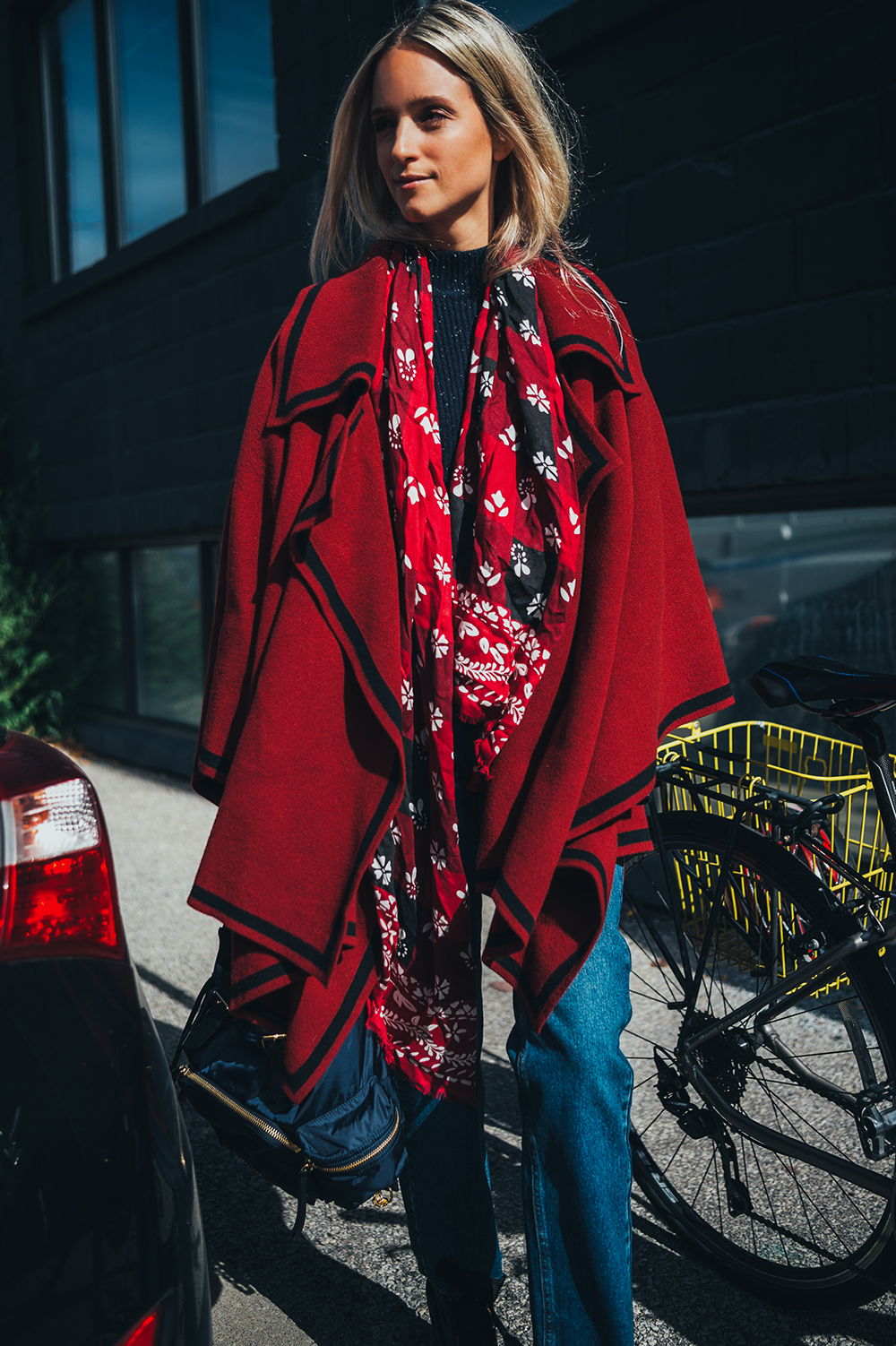 Burberry poncho, scarf and backpack | Chloe boots | Raey jeans | Blake LDN knitwear.
Photos by Daniel Kim (@WalkingCanucks)
YOUR THOUGHTS
Highlighted