BEFORE CREATURES OF COMFORT
Posted on September 9th 2016 by THEFASHIONGUITAR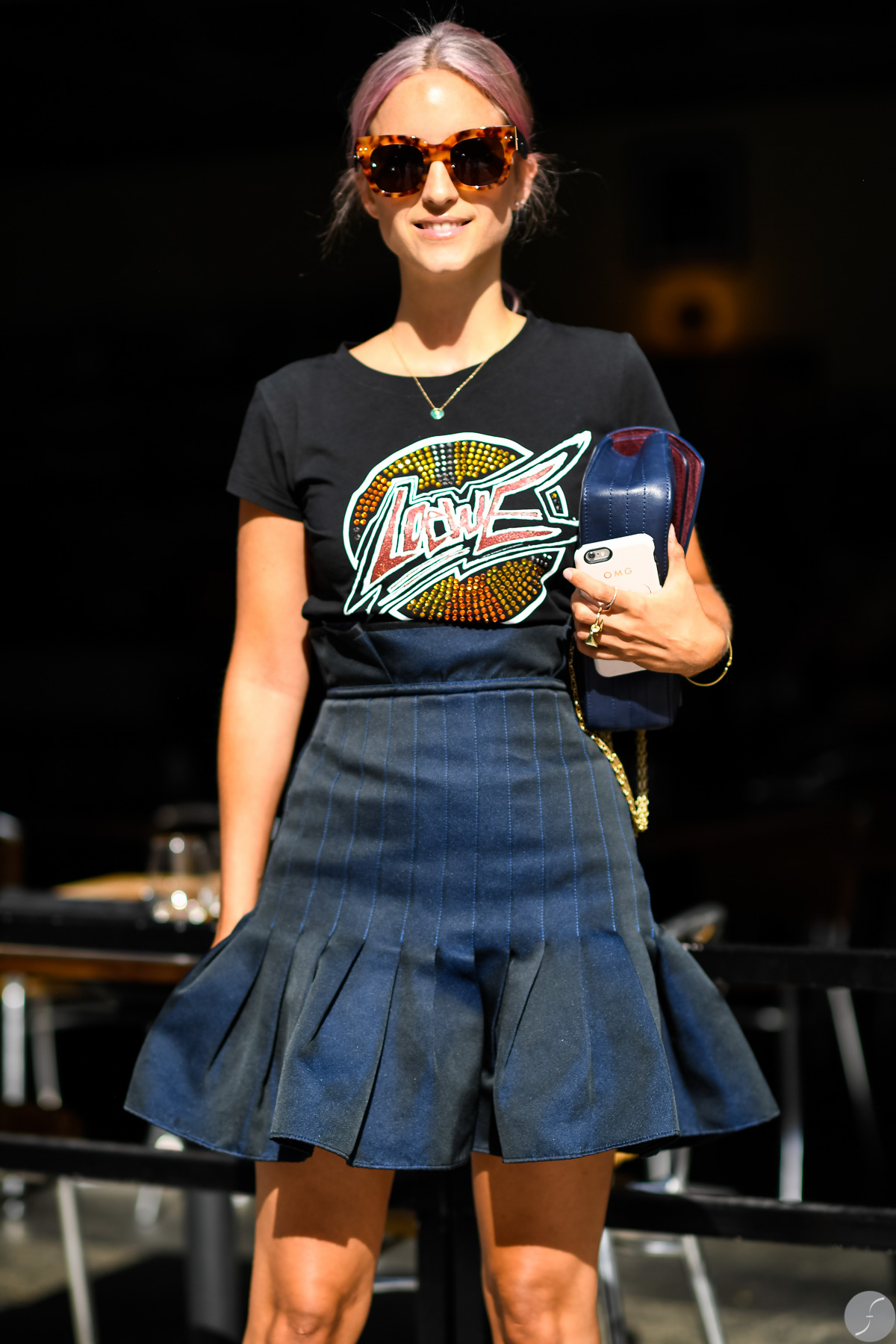 After a fantastic start of New York Fashion Week with my own event hosting up on Columbus Avenue, a store opening + after party with Cartier, and tons of fittings to get my fashion week wardrobe street-style ready, day 2 – but you could technically say day 1 – started with Creatures of Comfort SS17.
As a first timer at the show, I was definitely excited to see their collection and couldn't wait for it to start. But, as every fashion show, it takes quite a bit to get everyone in (on time) and seated. Then of course with the heat of New York's summer, and the venue filling up, I almost literally floated of my seat. Wearing short skirts and sitting down in a boiling hot venue are NOT a perfect match. Nevertheless, the breath of fresh air Creatures of Comfort brought, with light cotton dresses and picnic table-cloth prints. But my favorite was definitely the pyjama-dressing taken to a next level… Colour-wise on point too.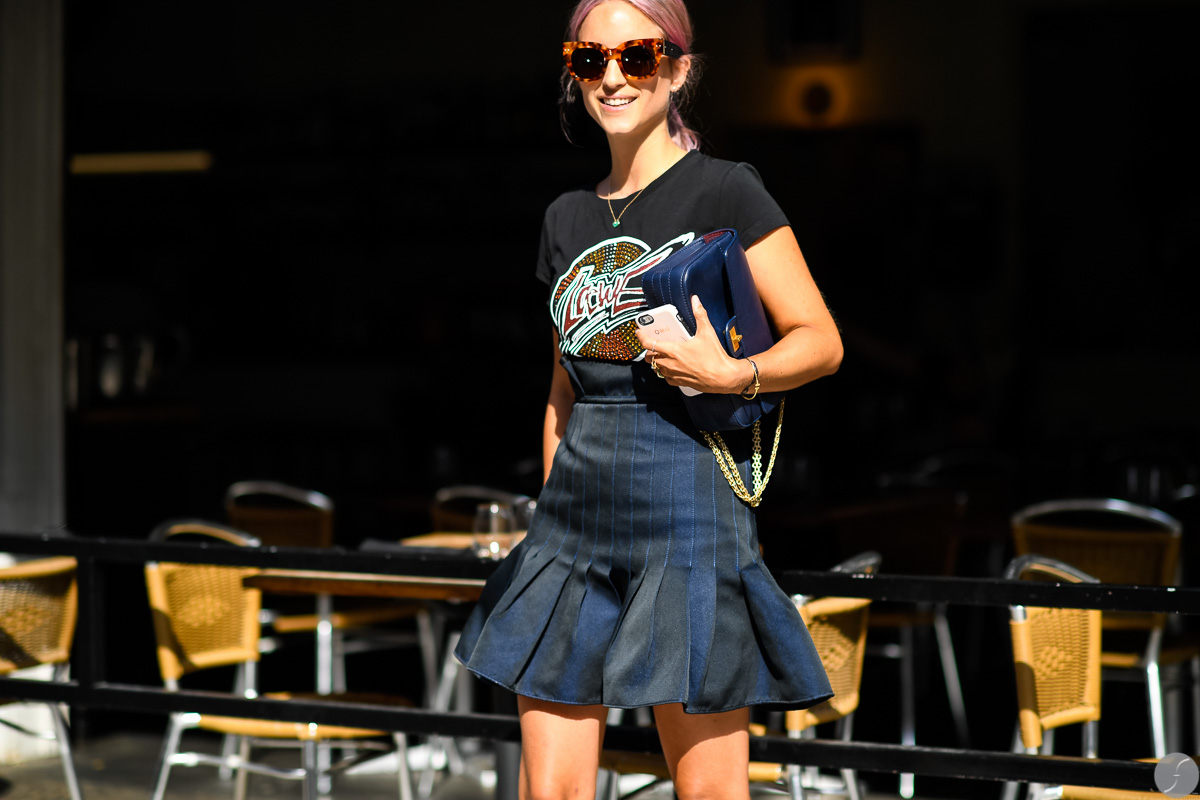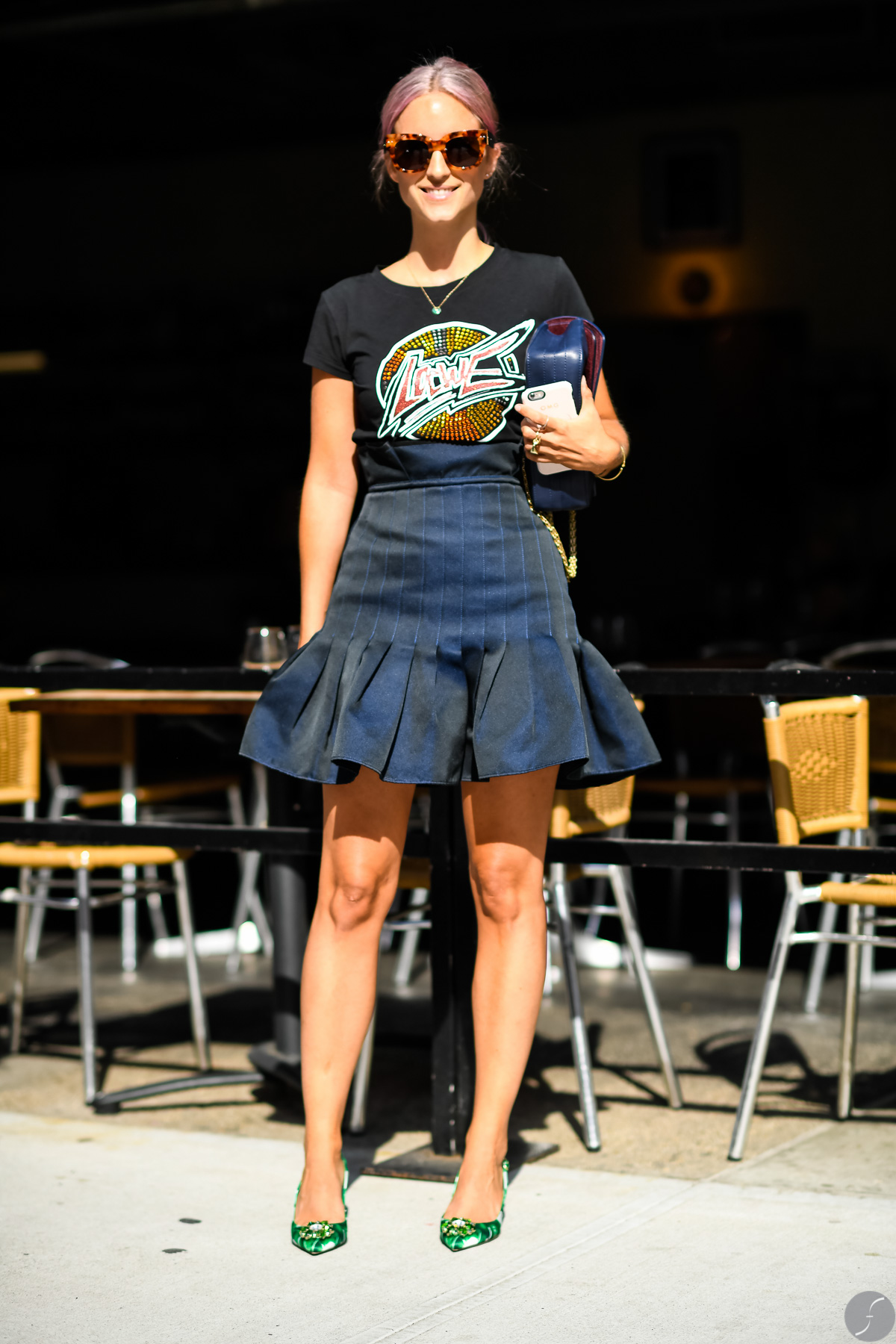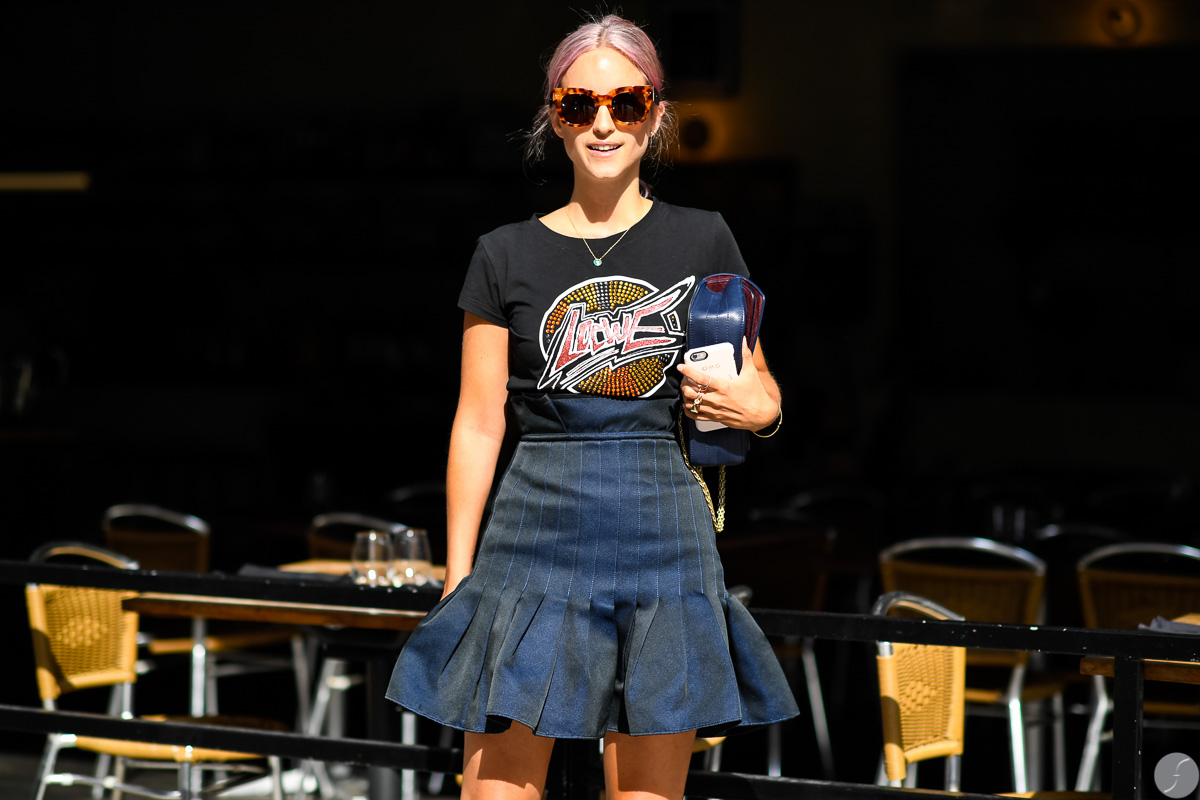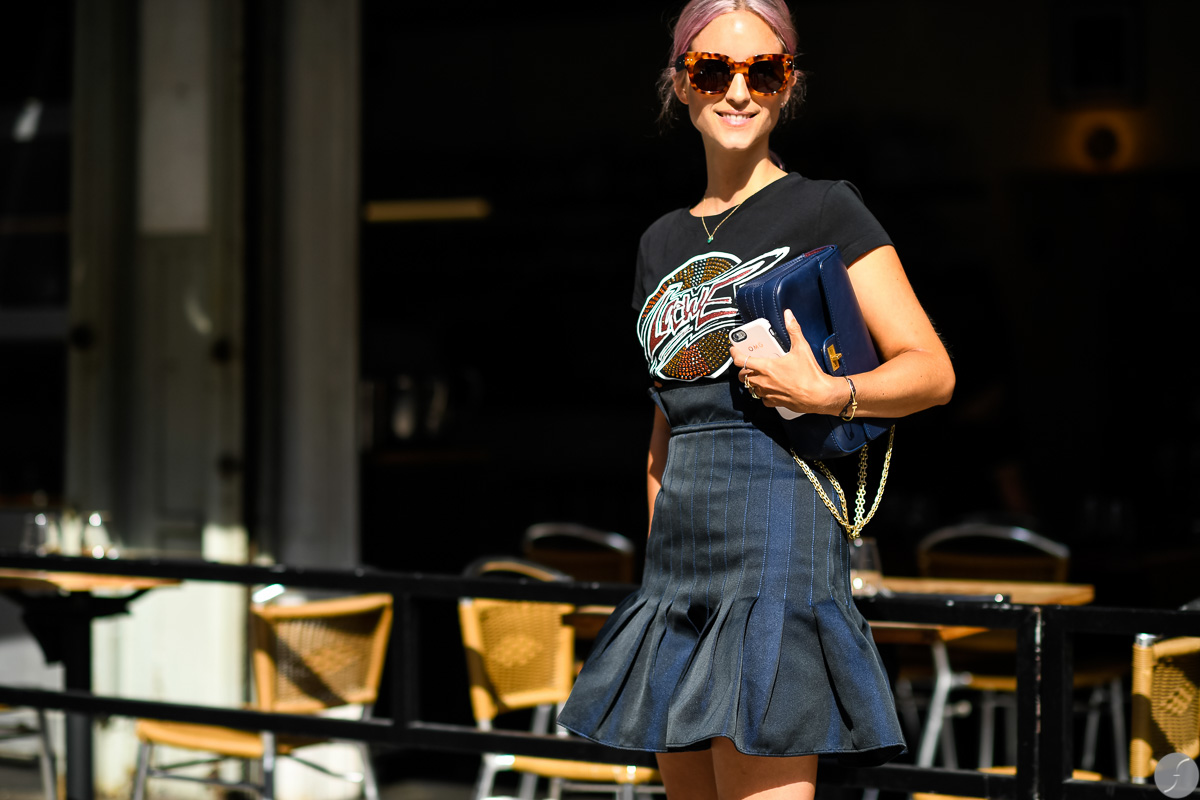 Loewe t-shirt | Ellery skirt (Fall '16 Collection)| Chanel bag | Bottega Veneta sunglasses | Cartier necklace | Dolce & Gabbana shoes via Net-a-Porter.
Ph by Hugo Lee @ShootingtheStyle and hair by Aura @AuraColorist
YOUR THOUGHTS
Highlighted